Ready for another design-inspired escape?! Today we shine the spotlight on 10 glossy rooms that feature marble walls. Many of these spaces also include marble flooring. "Opulence" is the word today, but there's also an element of modern style here that needs to be acknowledged. The result: beautifully designed rooms that are both decadent and clean-lined. Not to mention, free of unnecessary clutter. May they inspire you in your own decorating endeavors…Enjoy!
Kitchens with Marble Walls
The most popular destinations for marble walls: fresh spaces that aspire to a clean, crisp look. It's no wonder so many kitchens opt for marble surroundings! This culinary space from Arent & Pyke blends the cool tone of marble with warm touches, such as the island top crafted of wood and the metal pendant lights: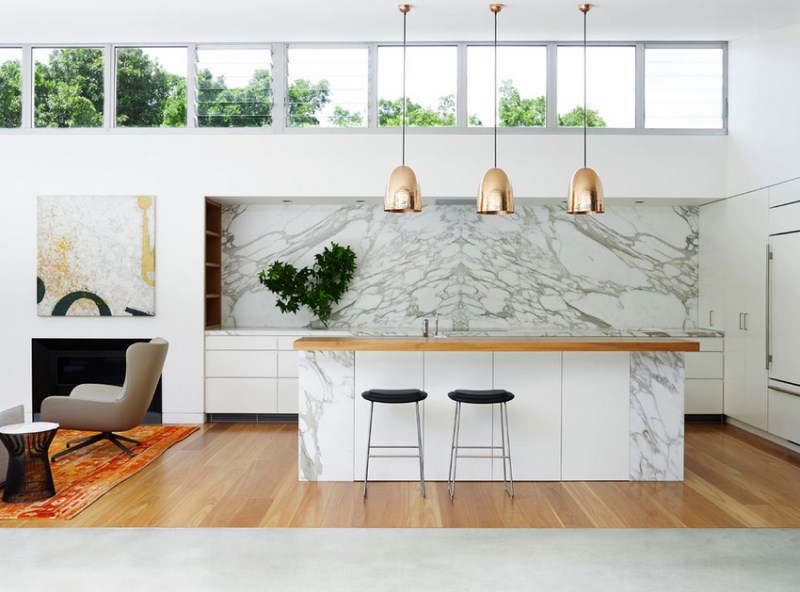 In another warm-meets-cool space, we see the striking contrast that occurs when Calcutta Gold Marble meets the golden tone of wood and the glow of pendant lighting. [from Coop 15]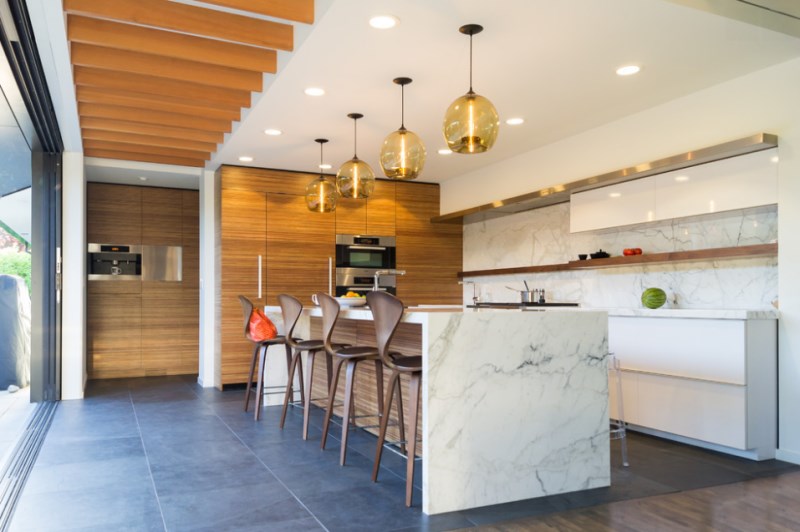 Yet another favorite color combination: white and black! White marble combines with dark countertops and pendant lighting in the modern culinary space below. [from Yankee Barn Homes]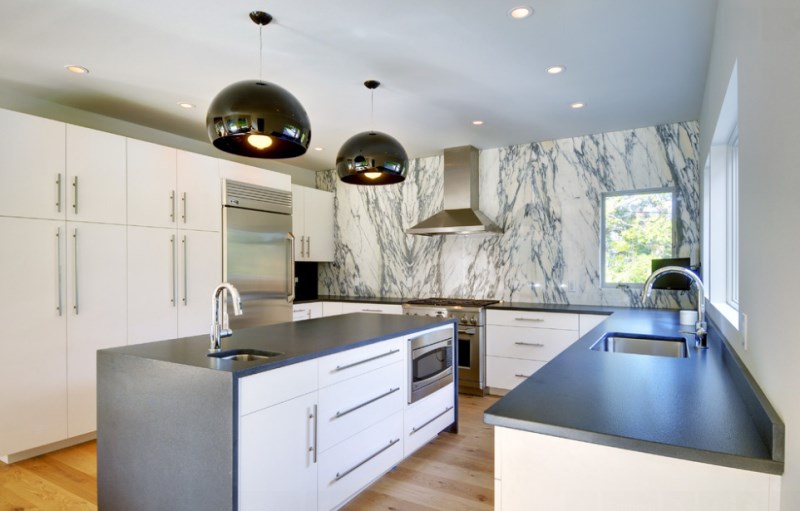 Marble "walls" in the kitchen often take the form of a marble backsplash, as in this space from Mint Kitchen Group. The marble of choice: Calacatta.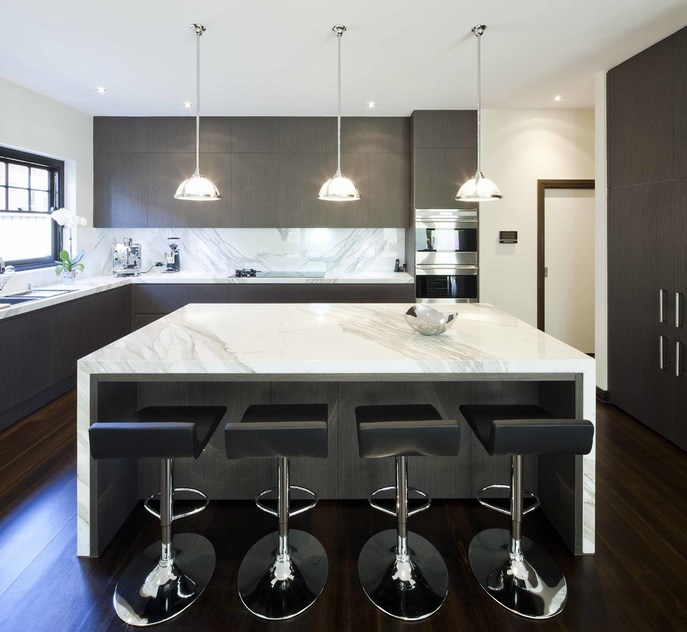 Calacatta also appears in this next featured kitchen, thanks to a gorgeous slab that graces both wall and countertop. Note the brightness that results when the space is layered with white cabinetry and pendant lighting. [from Green Couch]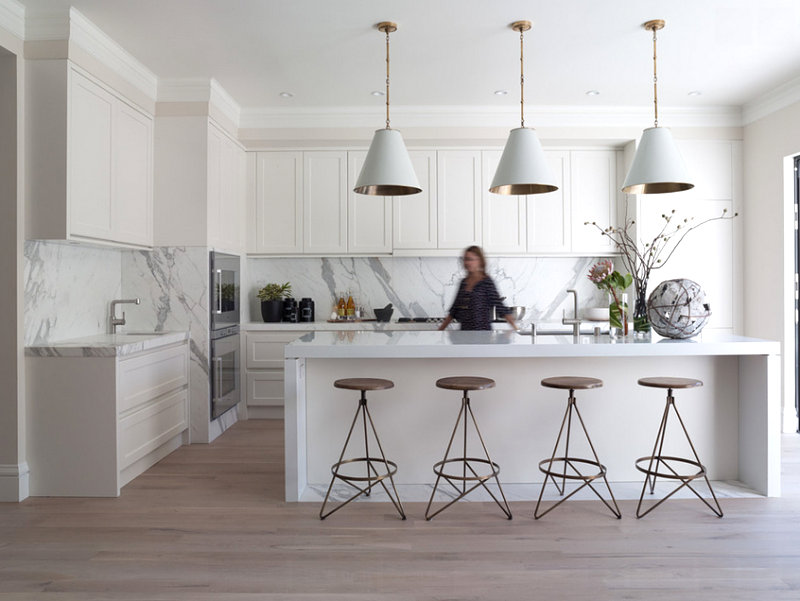 Bathrooms with Marble Walls
Many modern bathrooms also strive for a clean, uncluttered look, so marble is often a natural choice for these tranquil rooms. Yet forget about the palatial, ornate vibe that marble was once used to conjure. Now it's all about a fresh, sleek look, and there's no better example than the London bathroom below, which features an abundance of Nero Antico marble. [from Chris Snook Photography]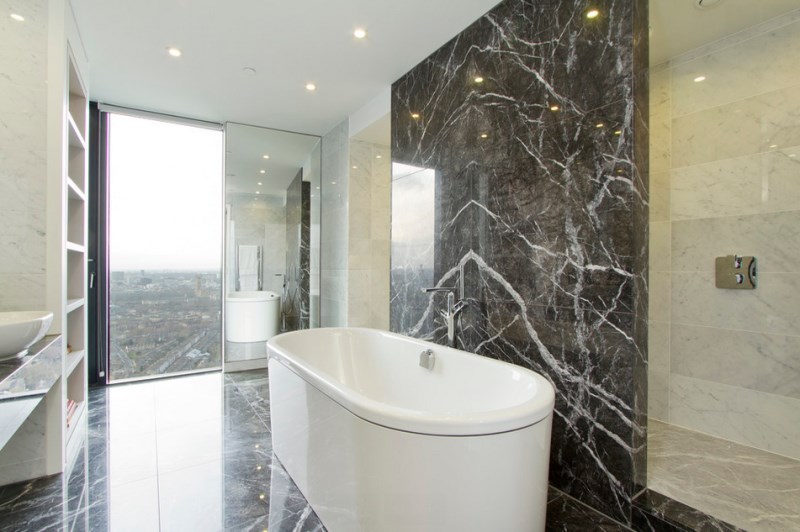 Yet in addition to a refreshing feel, there's often an element of decadence that results when dramatic marble selections (such as black marble) are chosen. Add an oval tub, and the space becomes a true escape. [from Home Designing]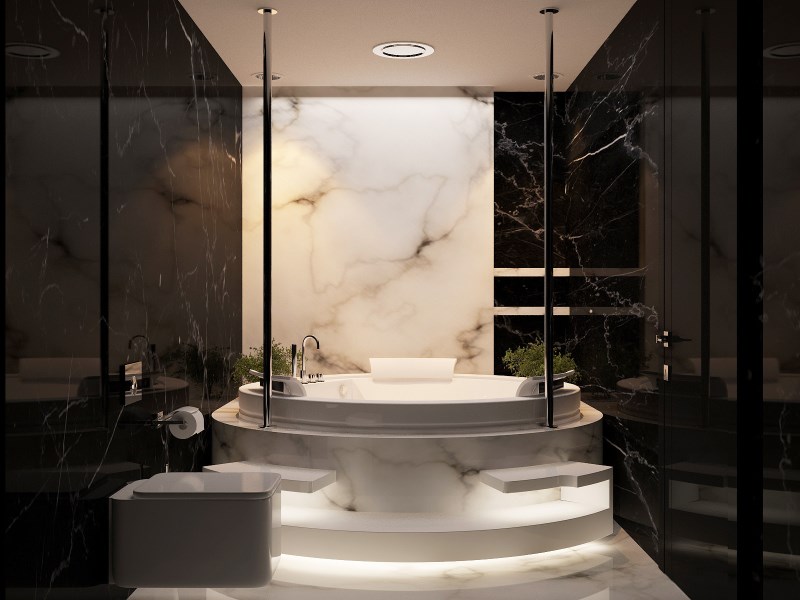 When other design elements are kept simple, the veining of the marble takes center stage. This Carrara marble slab wall is beautifully enhanced by marble tile flooring and white countertops. Yet there's still room for plenty of frills, such as the waterfall sink effect. Thumbs up to this marble bathroom designed by Studio Becker Los Angeles: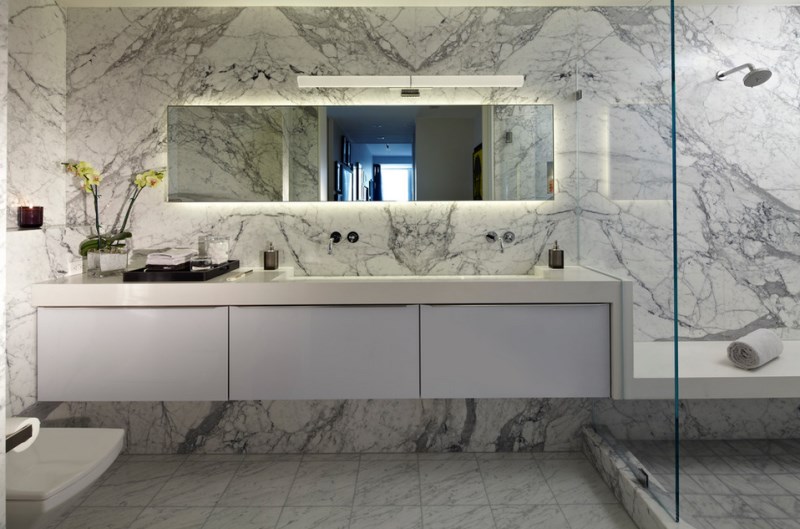 With the right marble, an earthy element can be introduced. Notice the brown tones in the marble below, as well as wooden cabinetry and a rustic-meets-modern stool that helps anchor the space while introducing an unexpected detail. [from Platinum Series]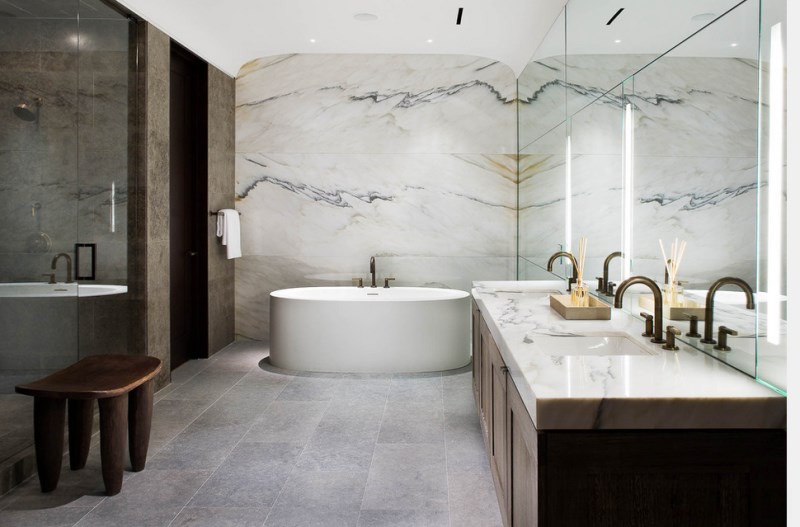 We end today's post with a blue-tinted marble that's artistic, enticing and unusual. When the walls and flooring are this good, you need little more than clean towels and a sea sponge to accessorize the space! [from Bia WOW]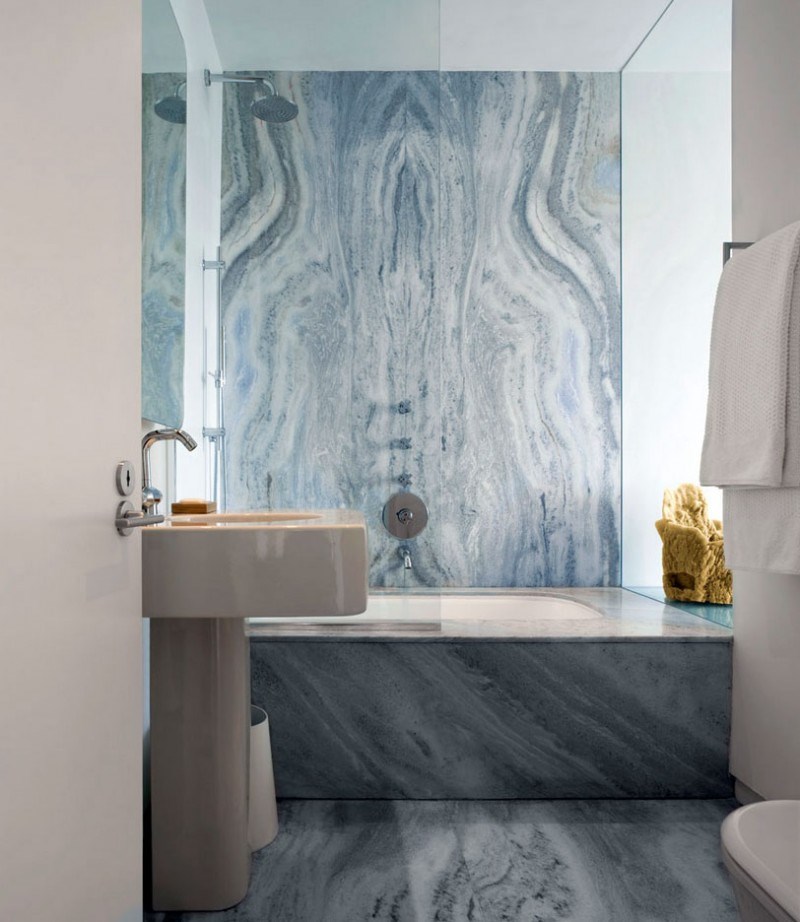 Do you feel more relaxed after viewing these stunning rooms filled with clean marble slabs? Ready for a day at the spa? Why not bring spa style home with some marble features of your own?!…
Liked the story? Share it with friends.