As changing colors of fall and the falling leaves shape the landscape around us, we all inevitable start thinking about the chilly winter ahead and even the many delights of Holiday Season. It is one time of the year when you can relax, rejuvenate and even let yourself go a little bit! That becomes all the more comfortable and delightful if you happen to own a cozy escape like the gorgeous Berkshire Retreat. Revamped and redecorated by Sasha Berlin Design, this exquisite holiday home makes up in style what it might lack in expansive space and over-the-top opulence.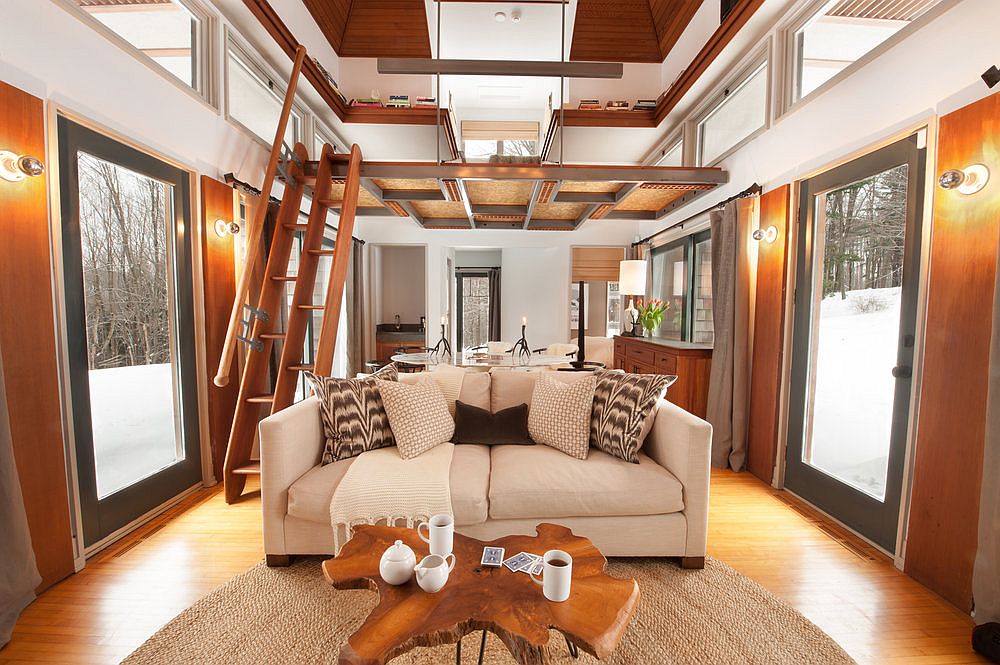 It is a curated mix of midcentury modern décor, sheepskin tugs and other plush textiles that the interior decorator chose to complement the warm wooden wall and large windows of the ski retreat. Life here seems both snug and relaxing with modern comforts being cleverly intertwined with classic aesthetics. An open, double-height living area sits at the heart of the home with a large dining area and kitchen next to it. A loft-style bedroom and reading nook sits above the kitchen and dining space and offers a wonderful, whimsical escape while natural fiber rugs and linen curtains usher in a sense of softness and visual contrast.
RELATED: Mountain Retreat Near Lake Tahoe Radiates Cozy Brilliance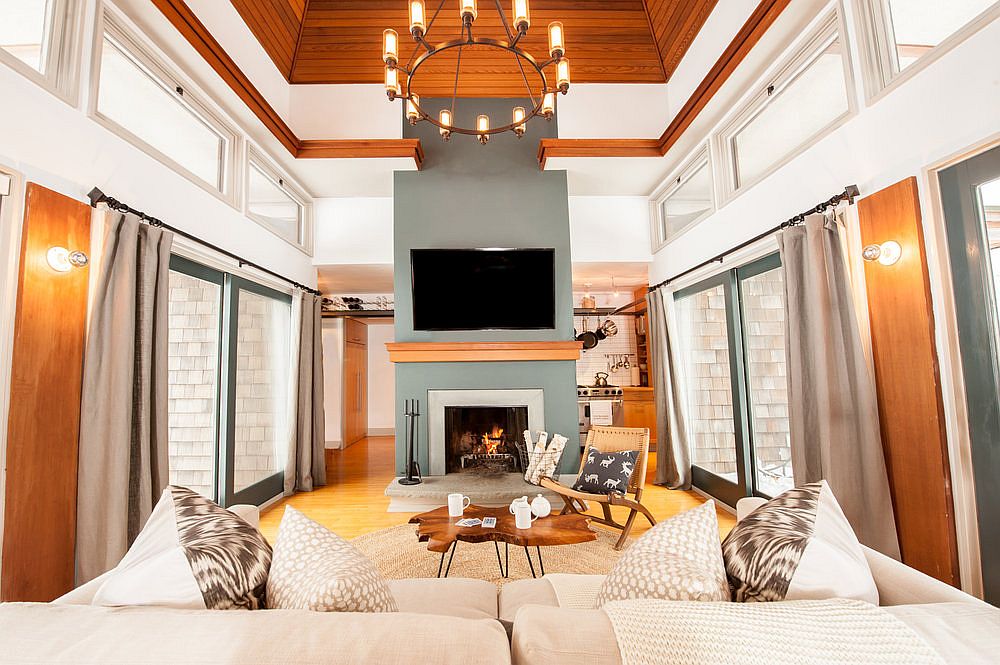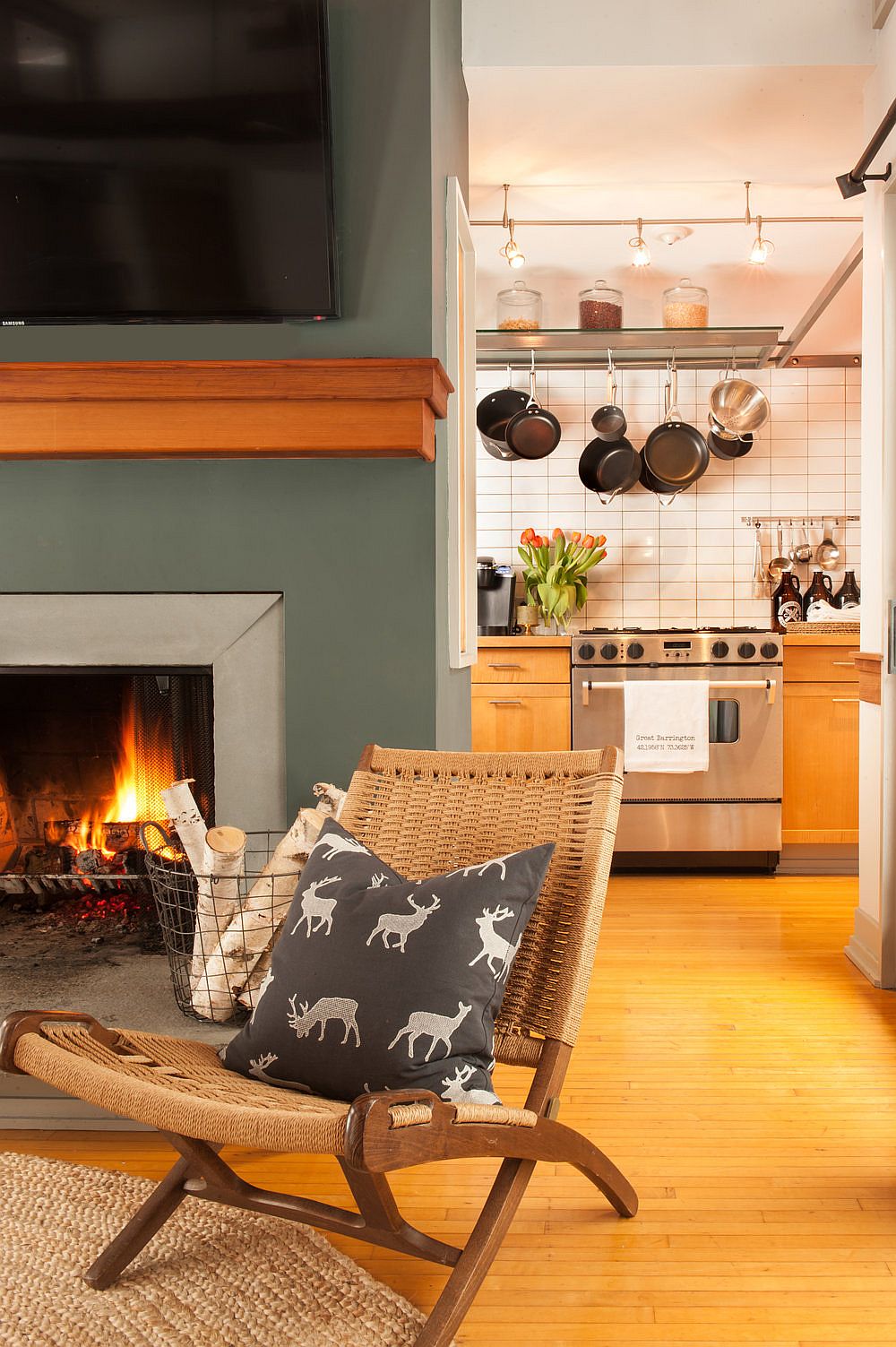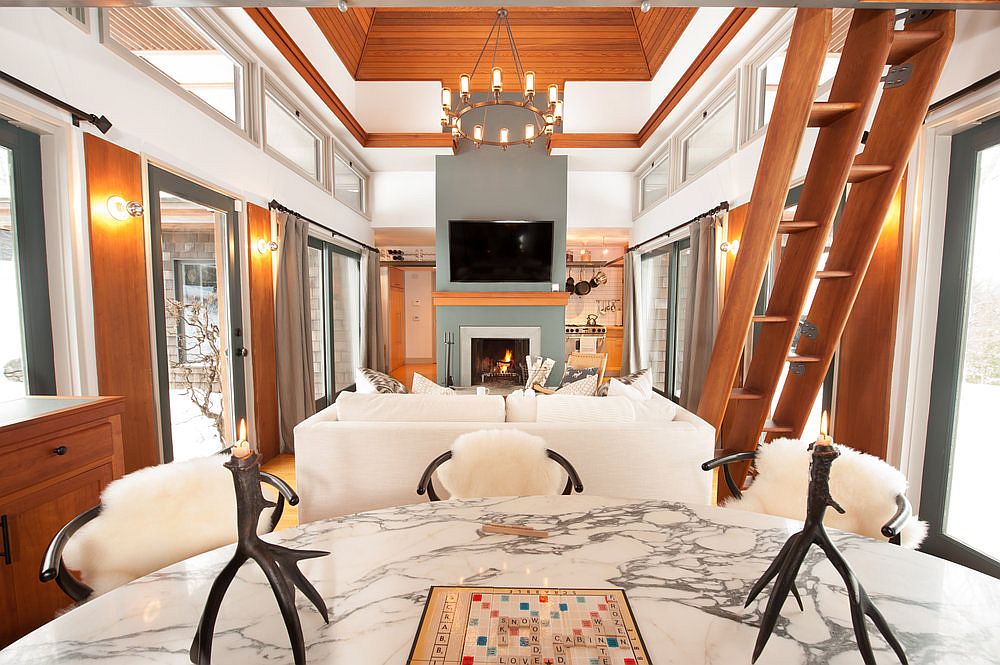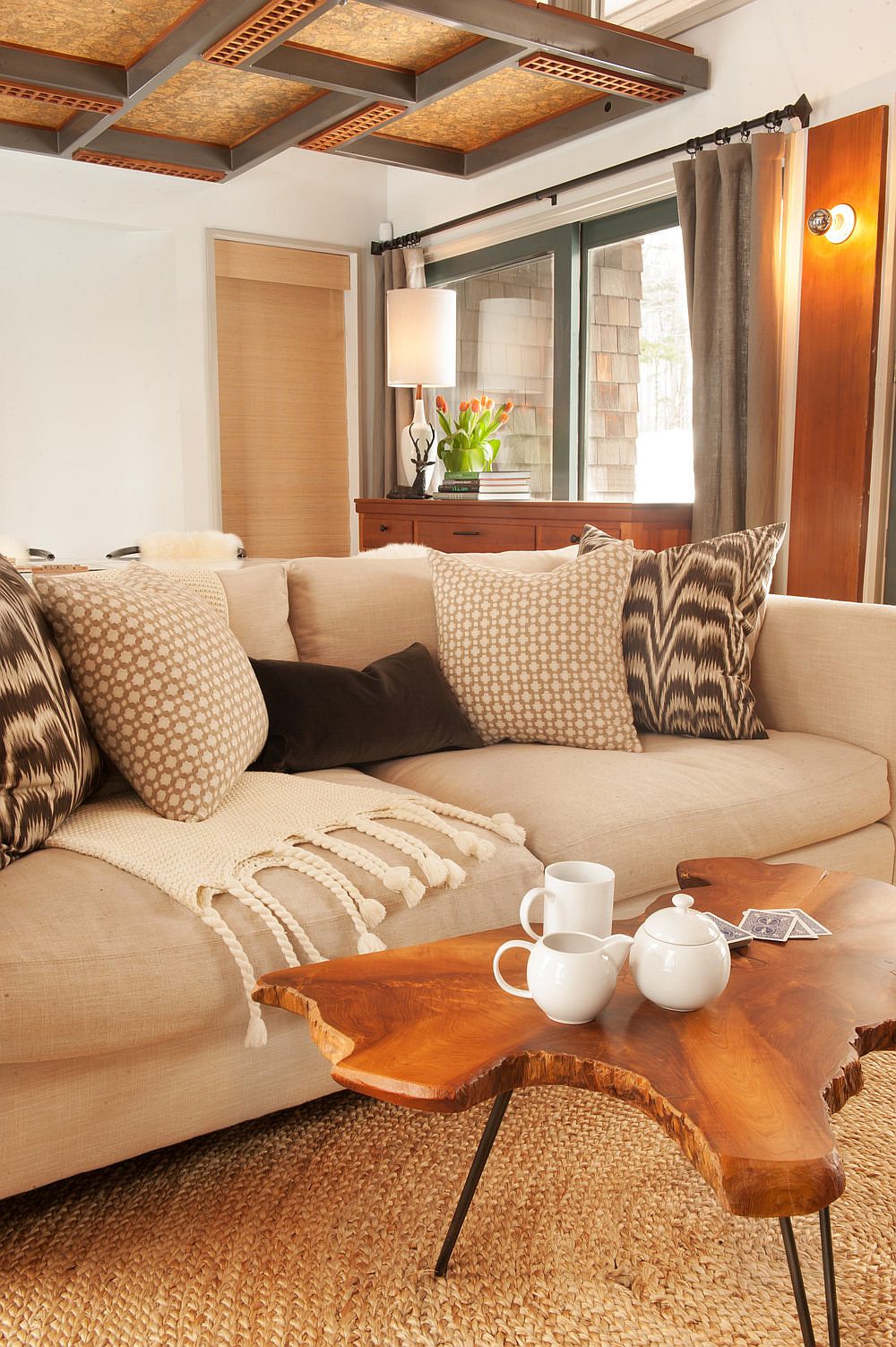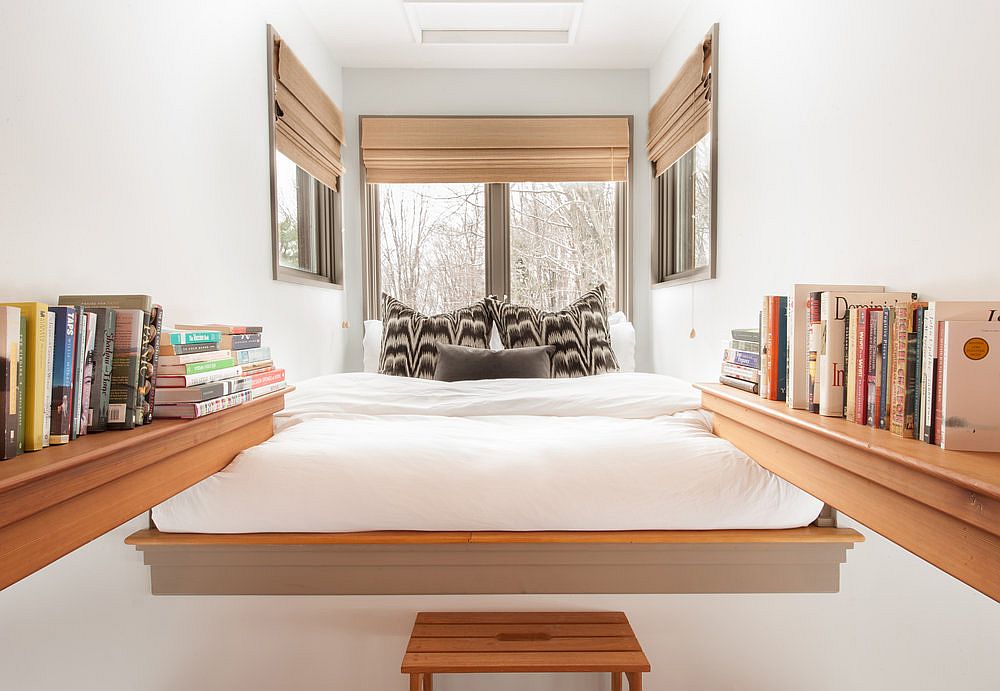 In both the bedroom and the living area, it is the fireplace that becomes the focal point of it all with inviting relaxation zones and conversation nooks next to them. White, light gray and brown are used to shape the backdrop in each room with festive motifs acting as smart accents in a home where bright colors are a rarity.
RELATED: Snow-Clad Slopes and Alpine Magic: Modern and Cozy Chalet in France