Giving an old home in Madrona a cheerful, light-infused and modern revamp Heidi Caillier Design altered the ambiance and the style of this charming Seattle home. As with most modern homes, the backdrop is kept strictly neutral with white painting a picture of refinement and serenity. It is this blank canvas that has been used creatively to combine comfortable modern décor, carefully selected Mid-century accents and a few curated woodsy furniture pieces. The result is a smart, inviting and chic home where functionality and aesthetics go hand-in-hand.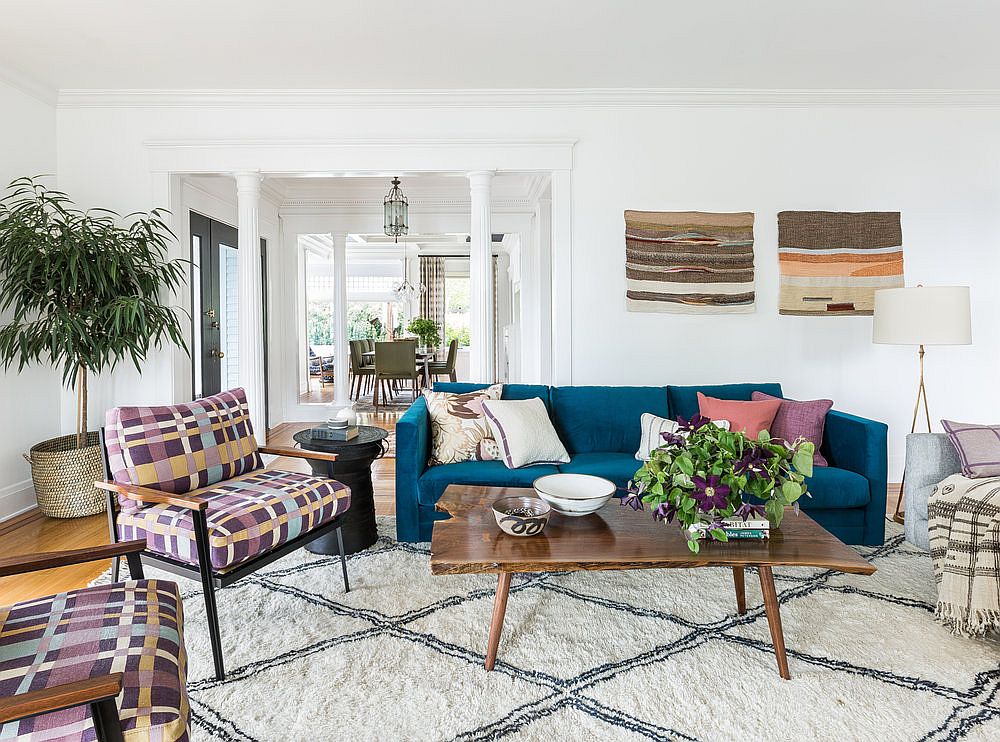 The most striking feature of the house is the wonderful use of various bright colors which add another layer of intrigue to the overall setting. A bright blue couch, live-edge coffee table and pops of light pink welcome you in the living room. A midcentury side table with distressed finish sits in the corner while the fireplace blends into the white backdrop seamlessly. Additional seating options come in the form of a comfy gray lounger and twin armchairs that once again borrow heavily from midcentury design.
RELATED: Bright Accents and Classy Ambiance Define Redesigned Family Home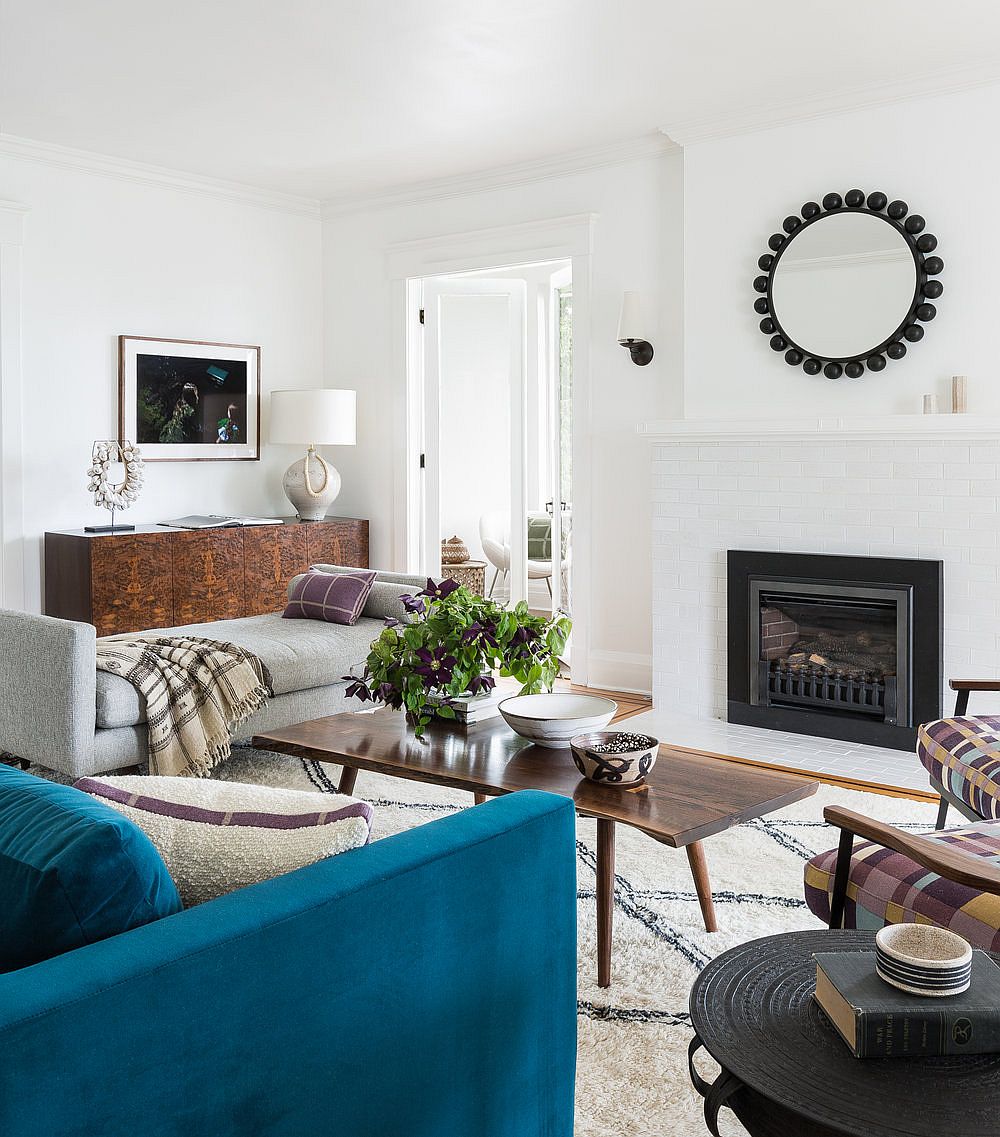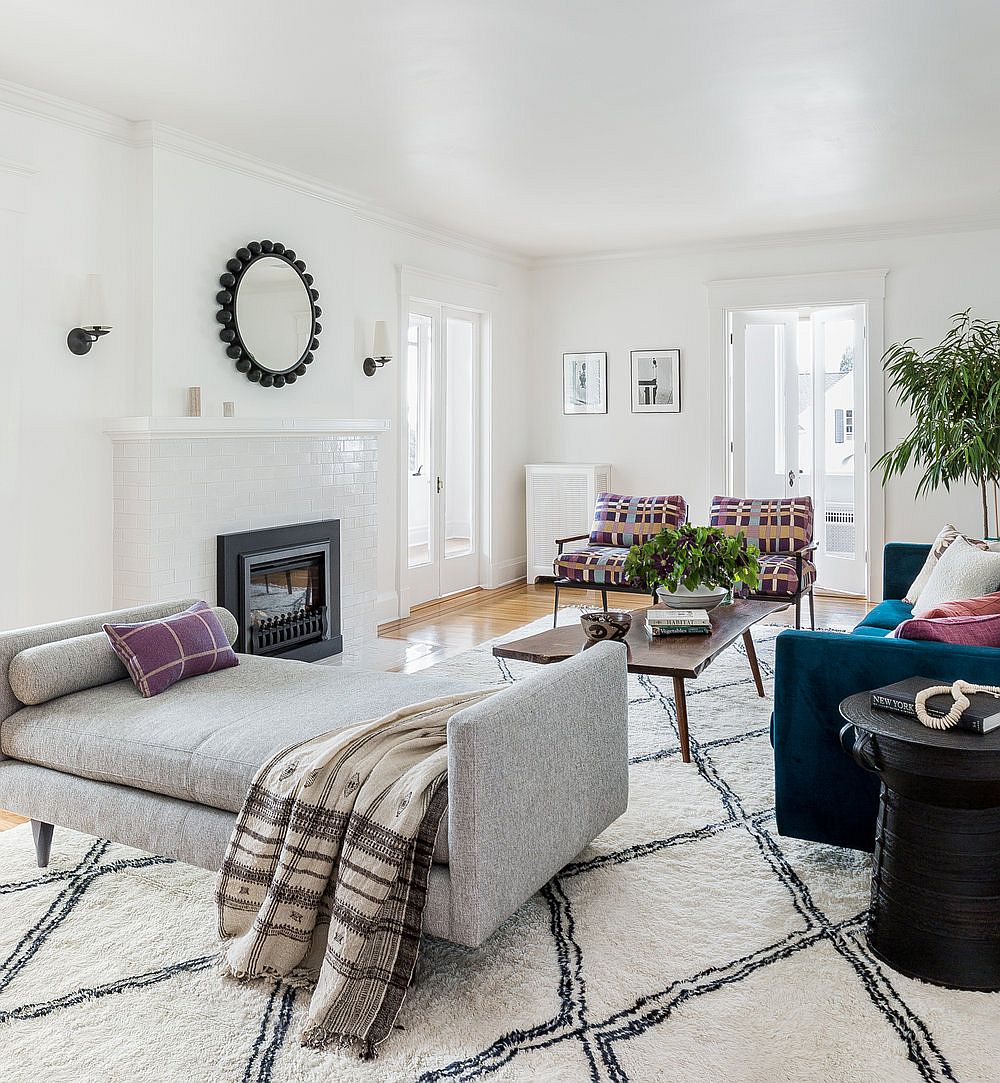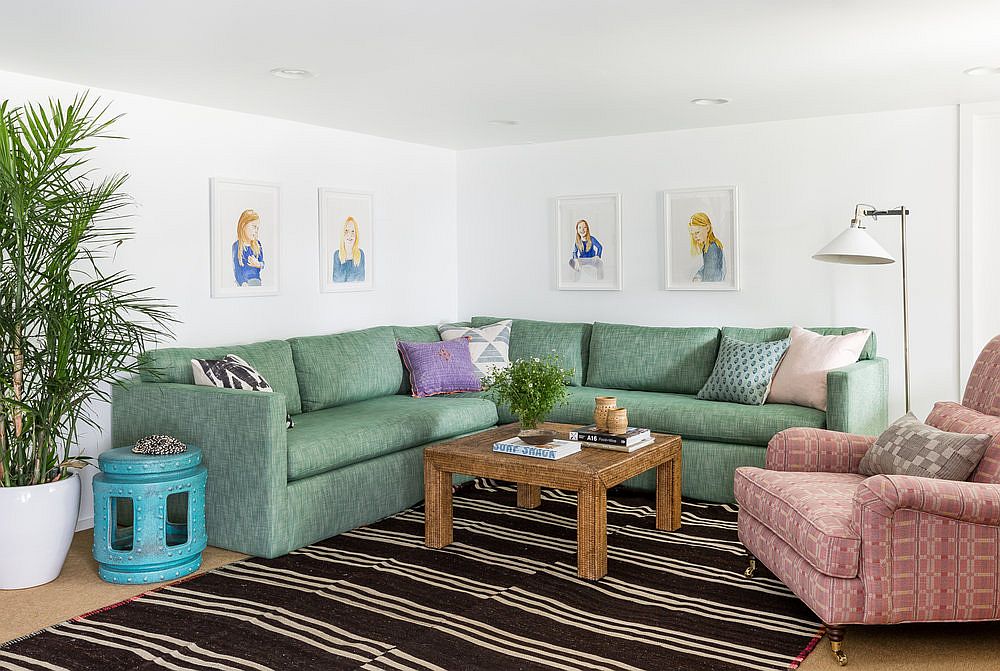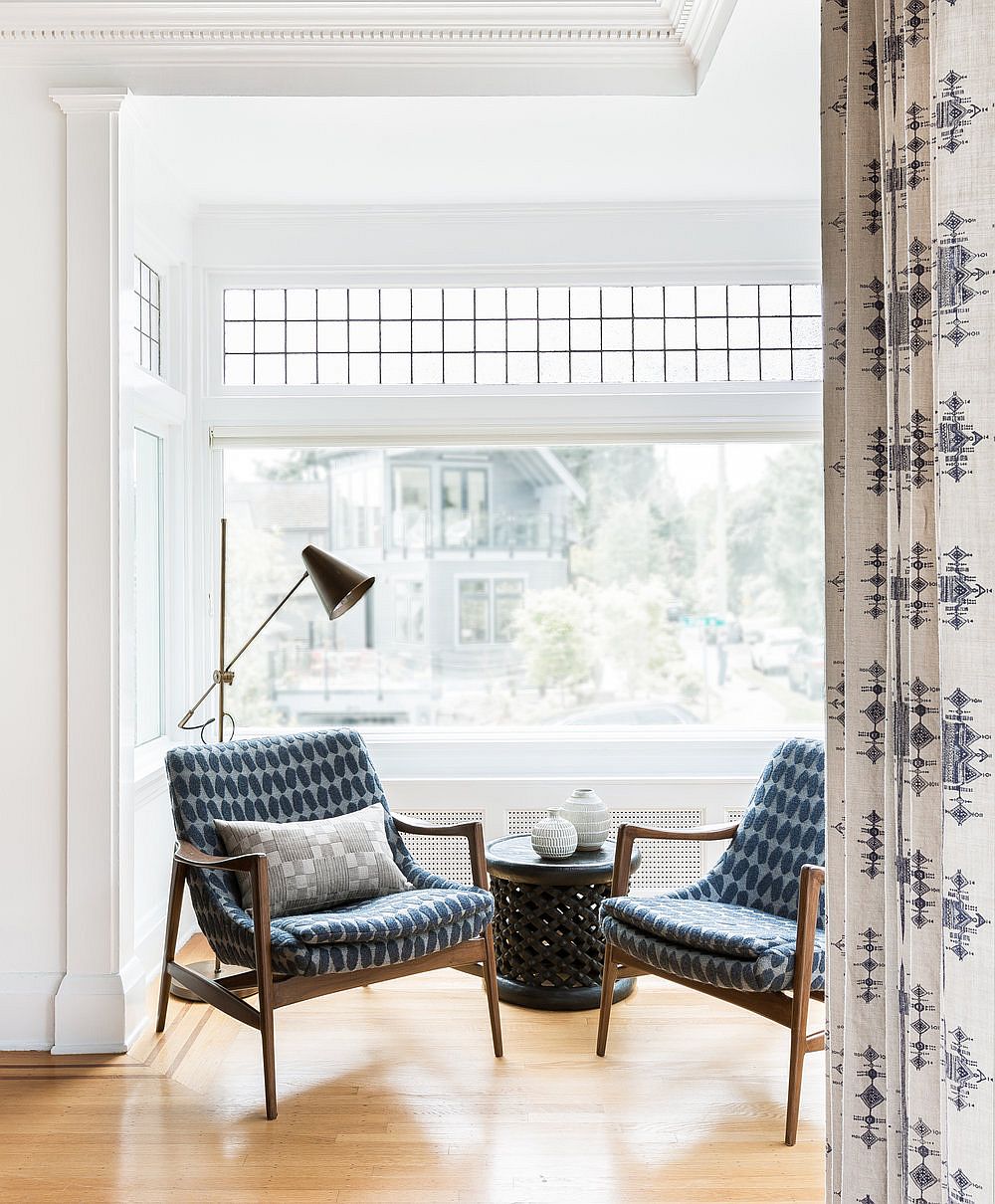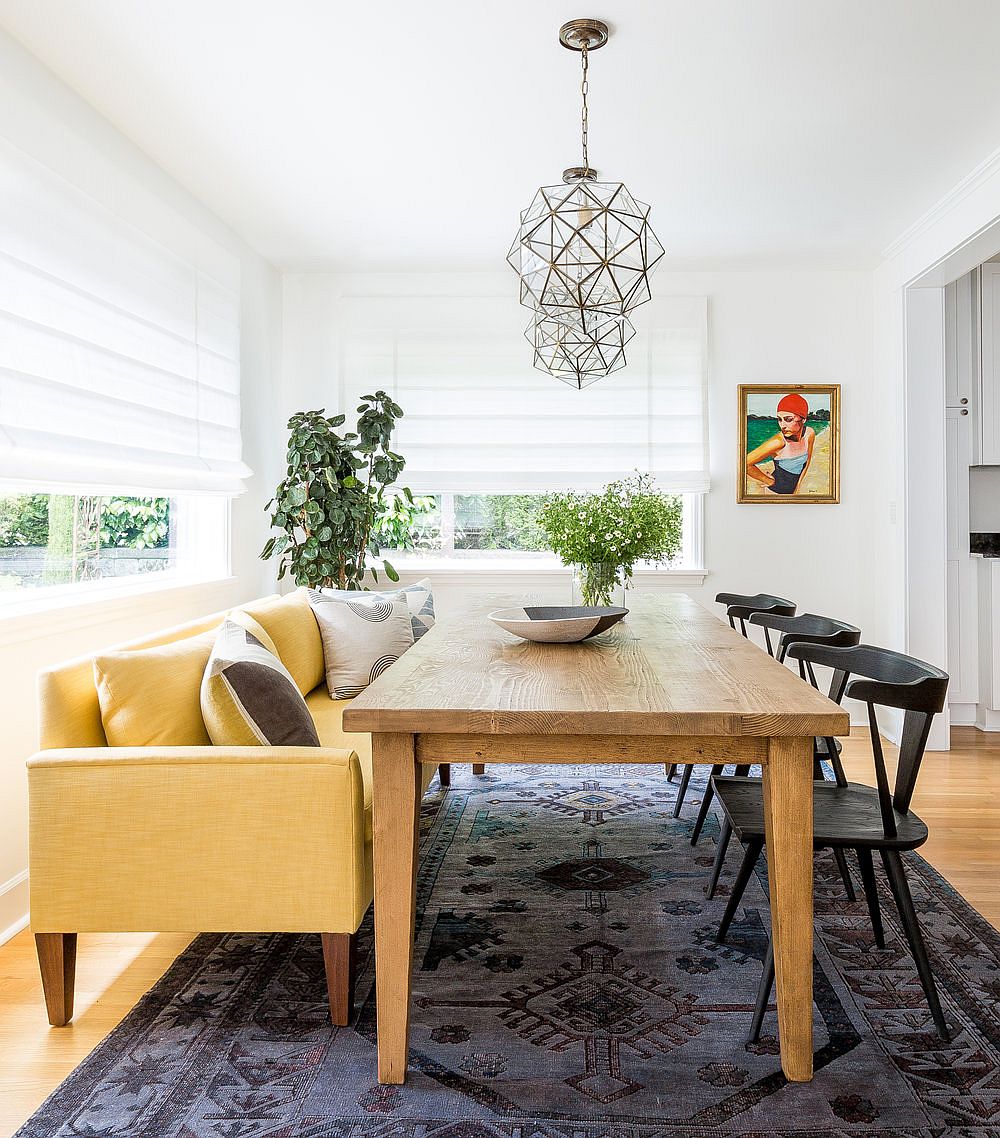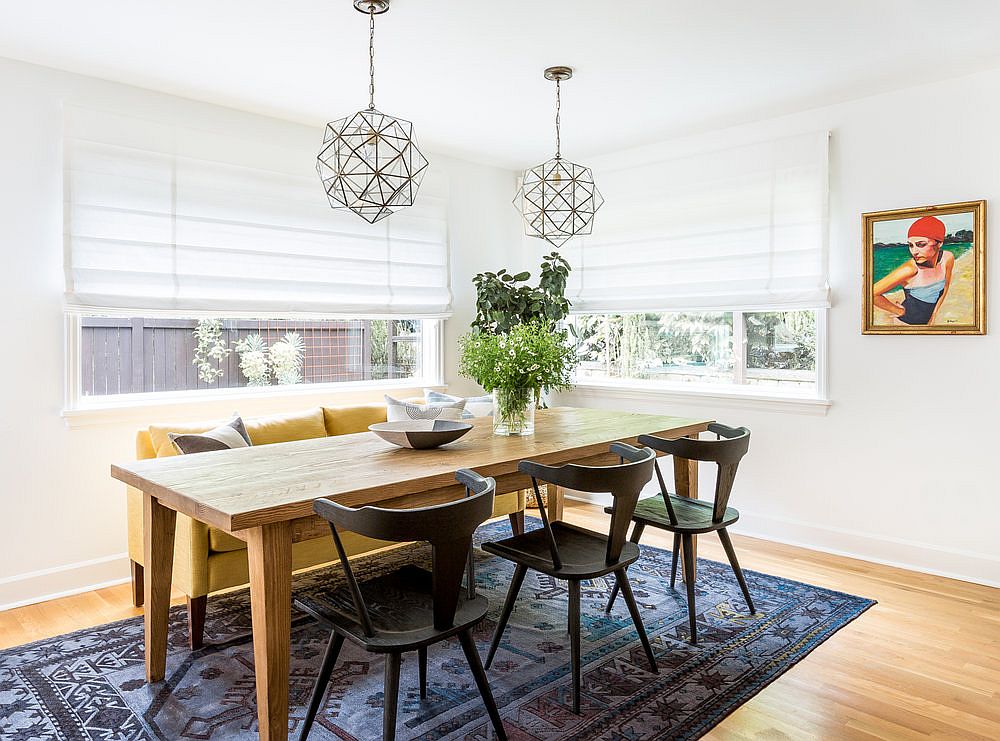 As you head inside you will come across both the formal dining room with its more stoic presence and the informal dining space with sofa style seating, geo style pendant lighting and plenty of warmth. The layered approach to decorating can be found here as well with yellow, purple, blue and shades of pastel pink making an appearance throughout the residence. Relaxing, modern and yet gracefully timeless, this Seattle home has it all!
RELATED: How To Give Your Home A Captivating Mid-Century Modern Style