Contemporary offices have come a long way from boring cubicles of the past and a never-ending sea of gray and beige. Today's offices are all about combining work, relaxation and an inviting environment with a touch of creativity and uniqueness. Every office space wants a personality of its own; one that reflects the ethos of the firm it holds. Bloom Design Studio in Shenzhen, China follows this path with an interior that is largely clad in white and filled with plenty of natural light. Indoor plants and exposed brick wall sections usher in the necessary warmth and contrast even as the beautifully lit company logo welcomes clients and employees.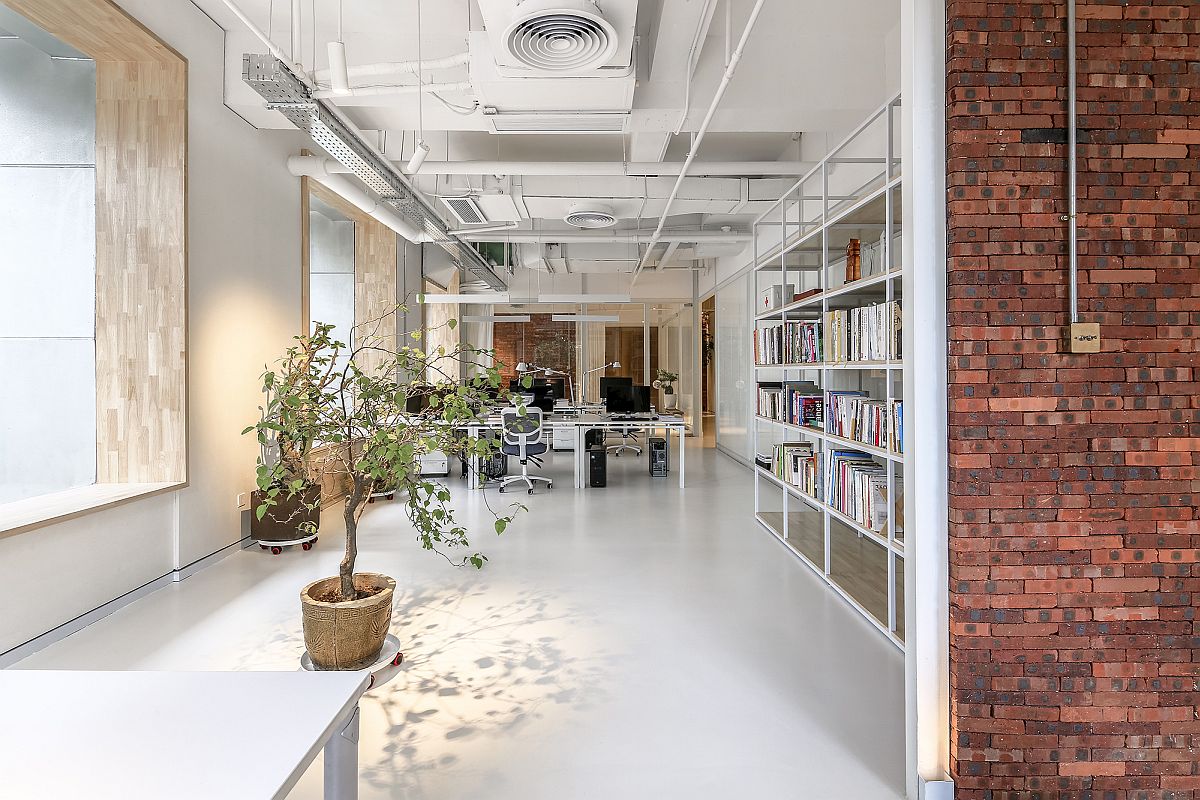 It is a series of large, floor-to-ceiling glass windows along with lovely oak frames and delicate white drapes that delineate space inside the office. Drapes can be used to create a more private work environment when needed with smart ambient lighting adding to the natural ventilation indoors. The white interior seems polished, serene, casual thanks to the exposed brick walls in different parts of the office and natural. Indoor plants have been used carefully throughout the modern office for freshness and a sense of balance.
RELATED: Unique Office Interiors for Artis Capital Management by Rottet Studio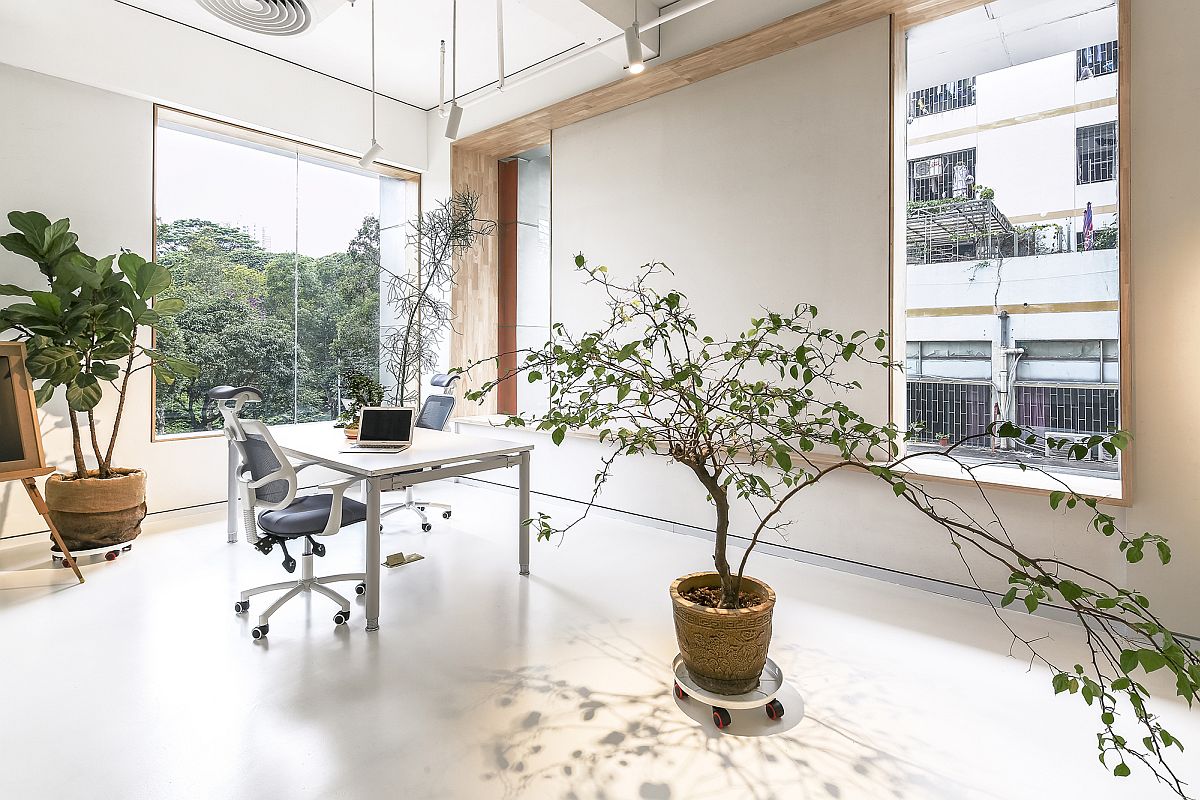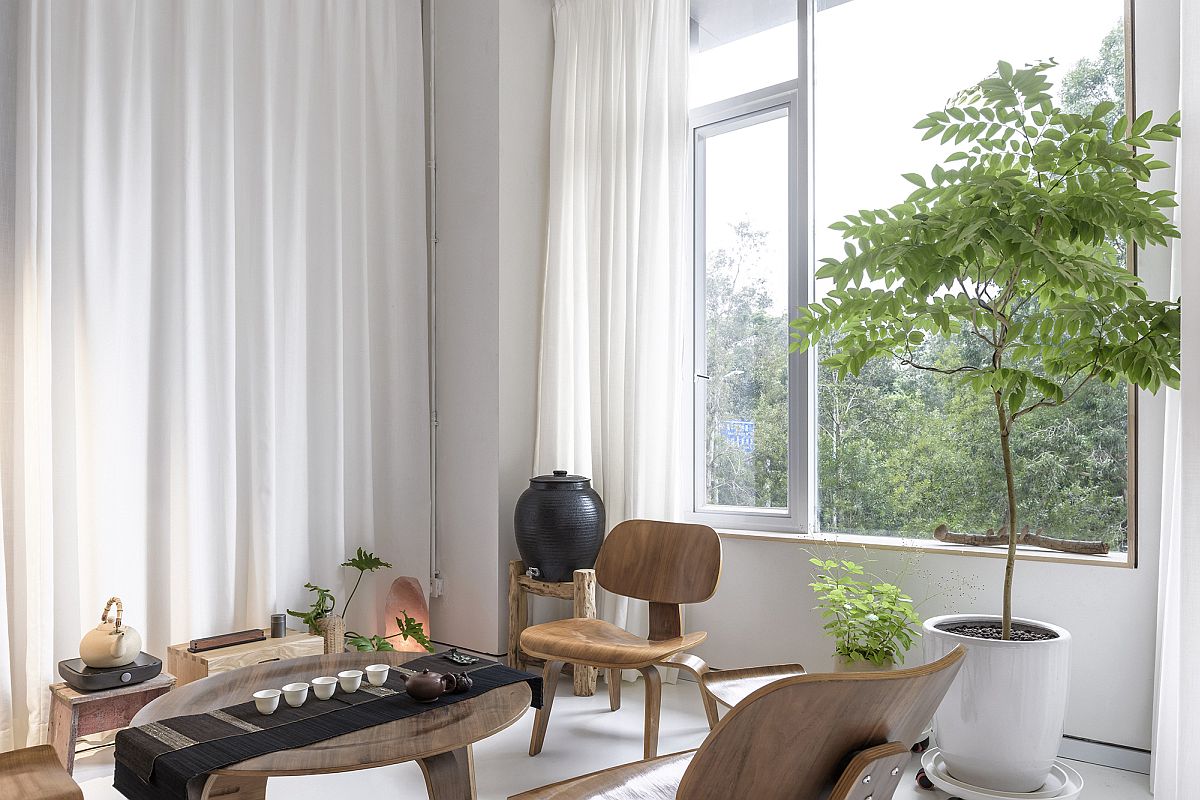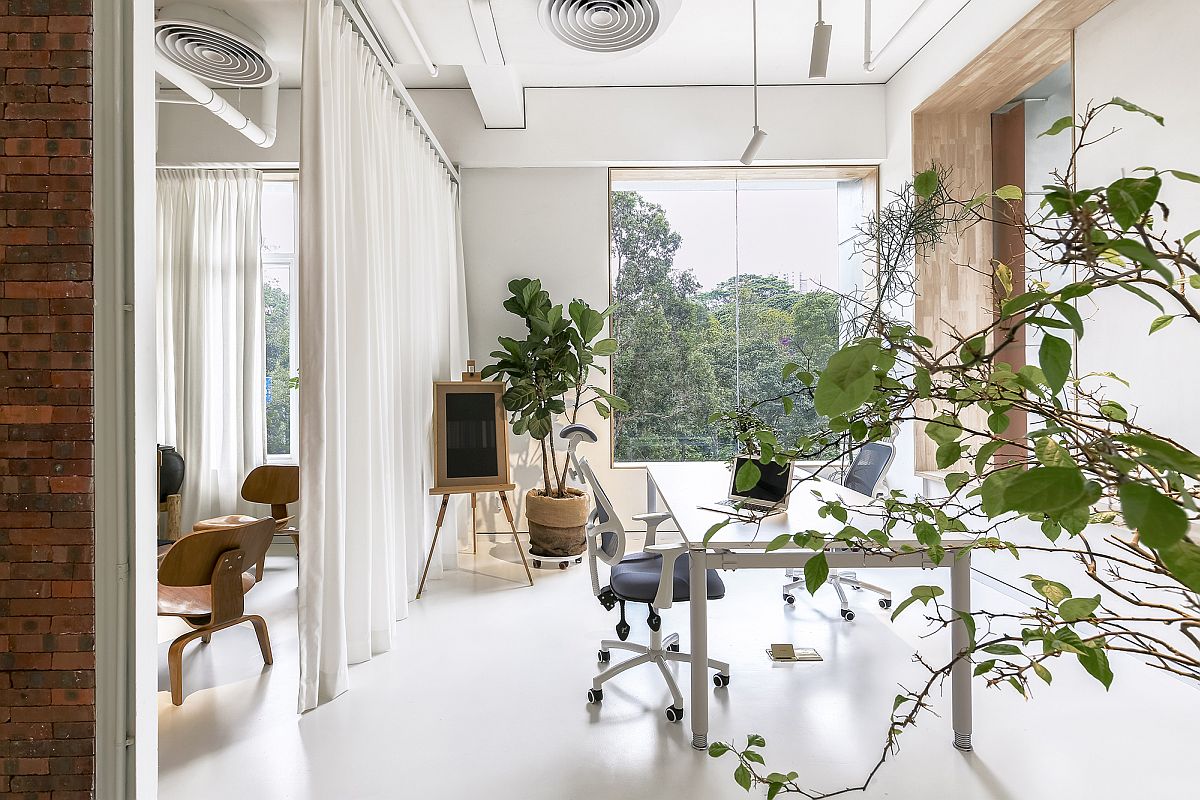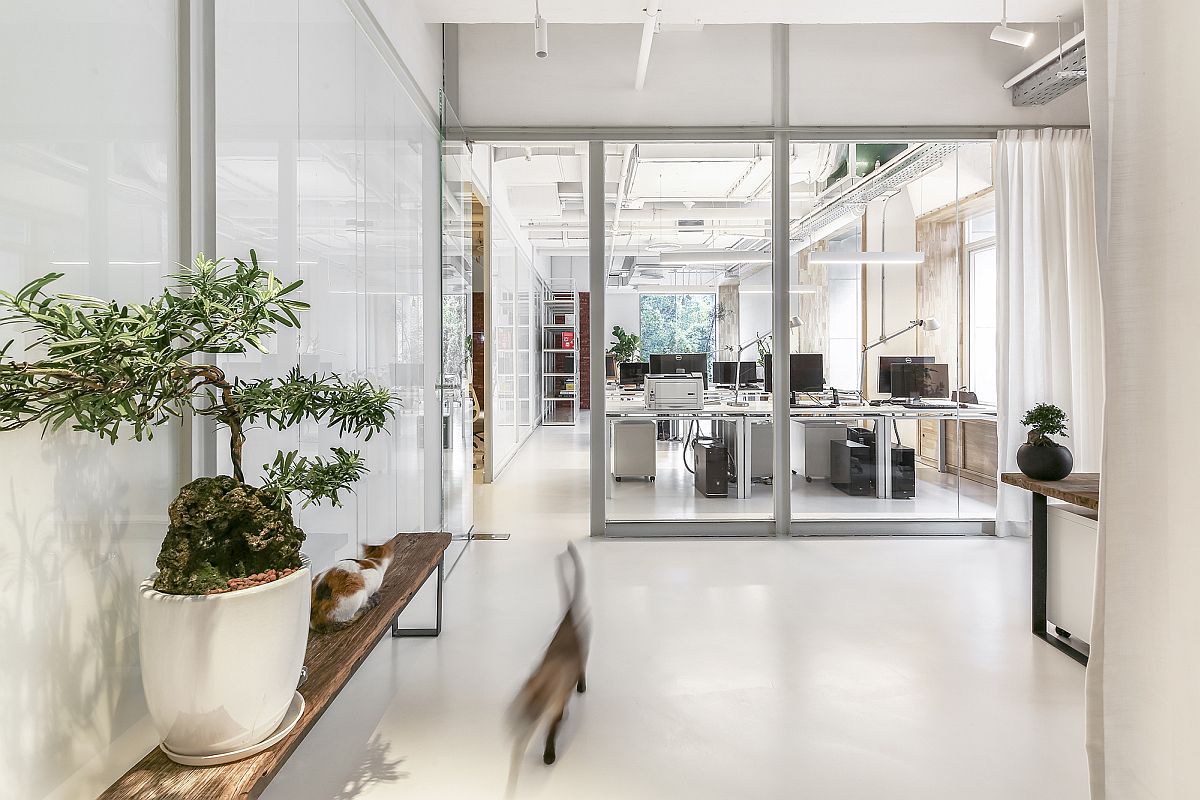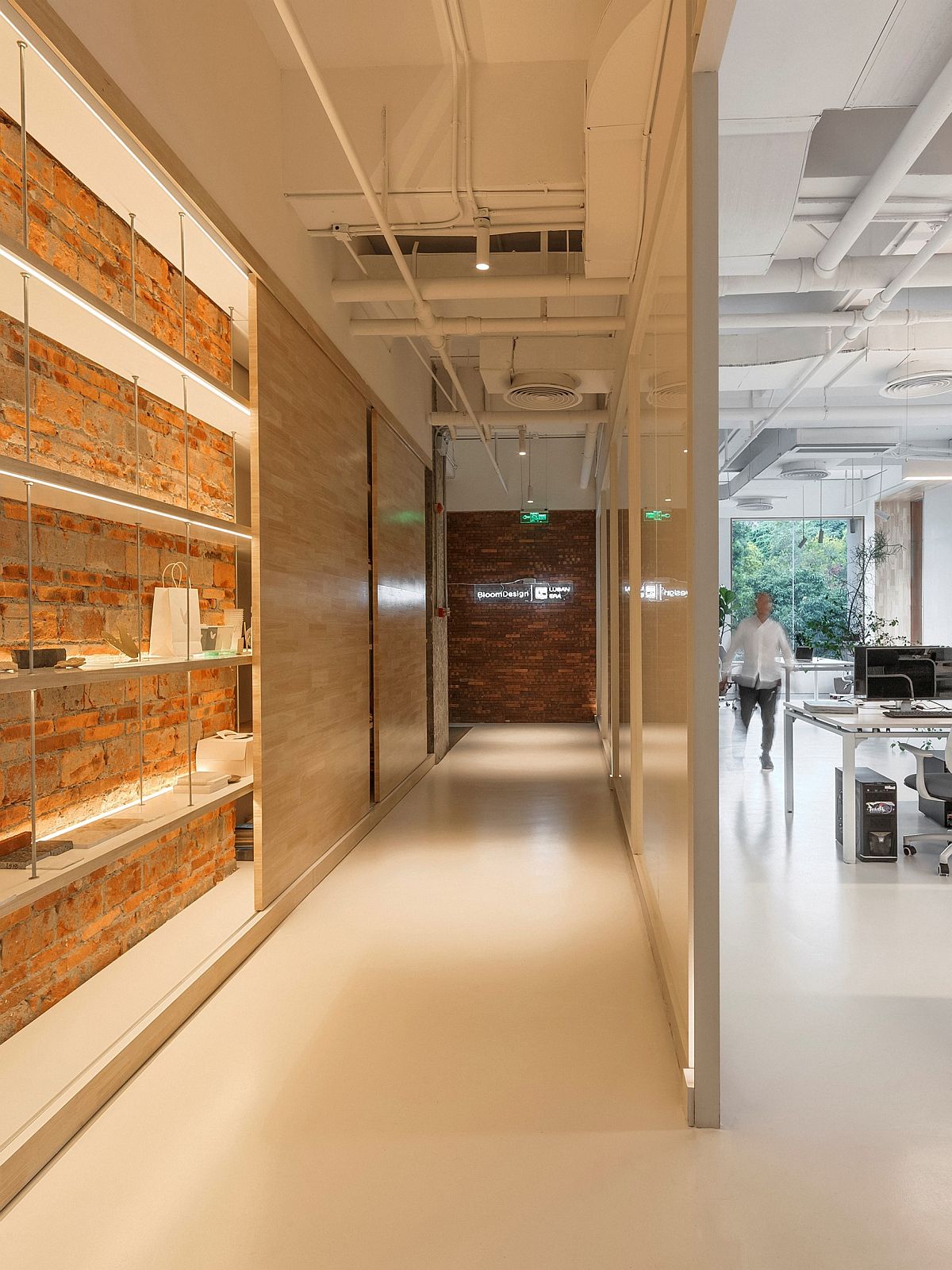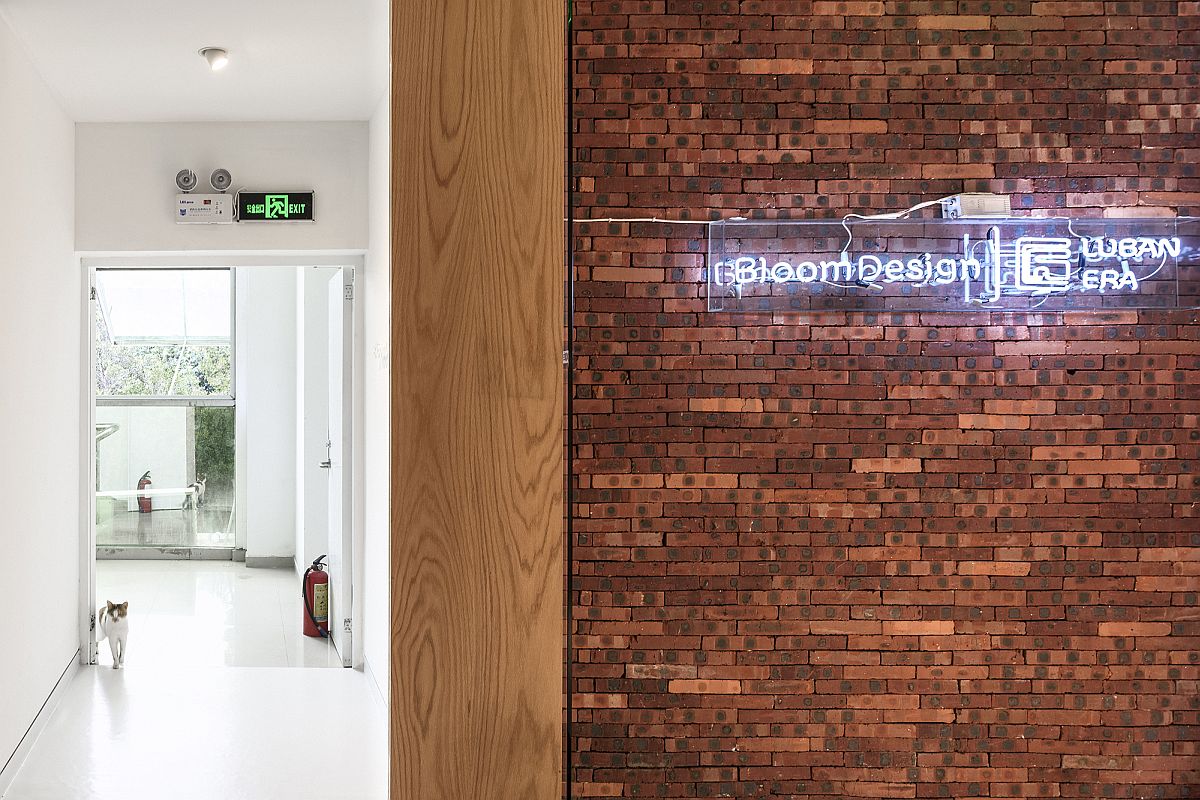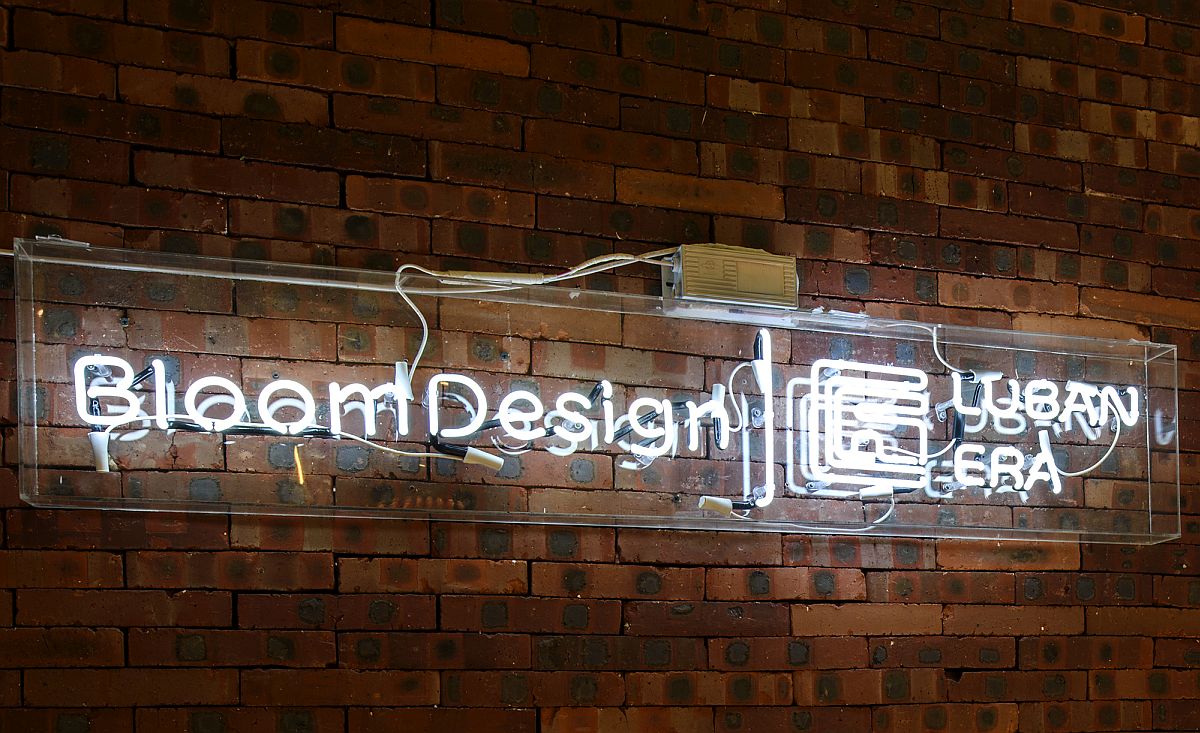 The tea room with its relaxing wooden décor, nifty storage units and smart seating next to the windows put the final touches on an office that is calming and yet cheerful in its own special way. [Photography: Nie Xiaocong]
RELATED: Luxurious Apartment in Ukraine Showcases sleek organization and stylish design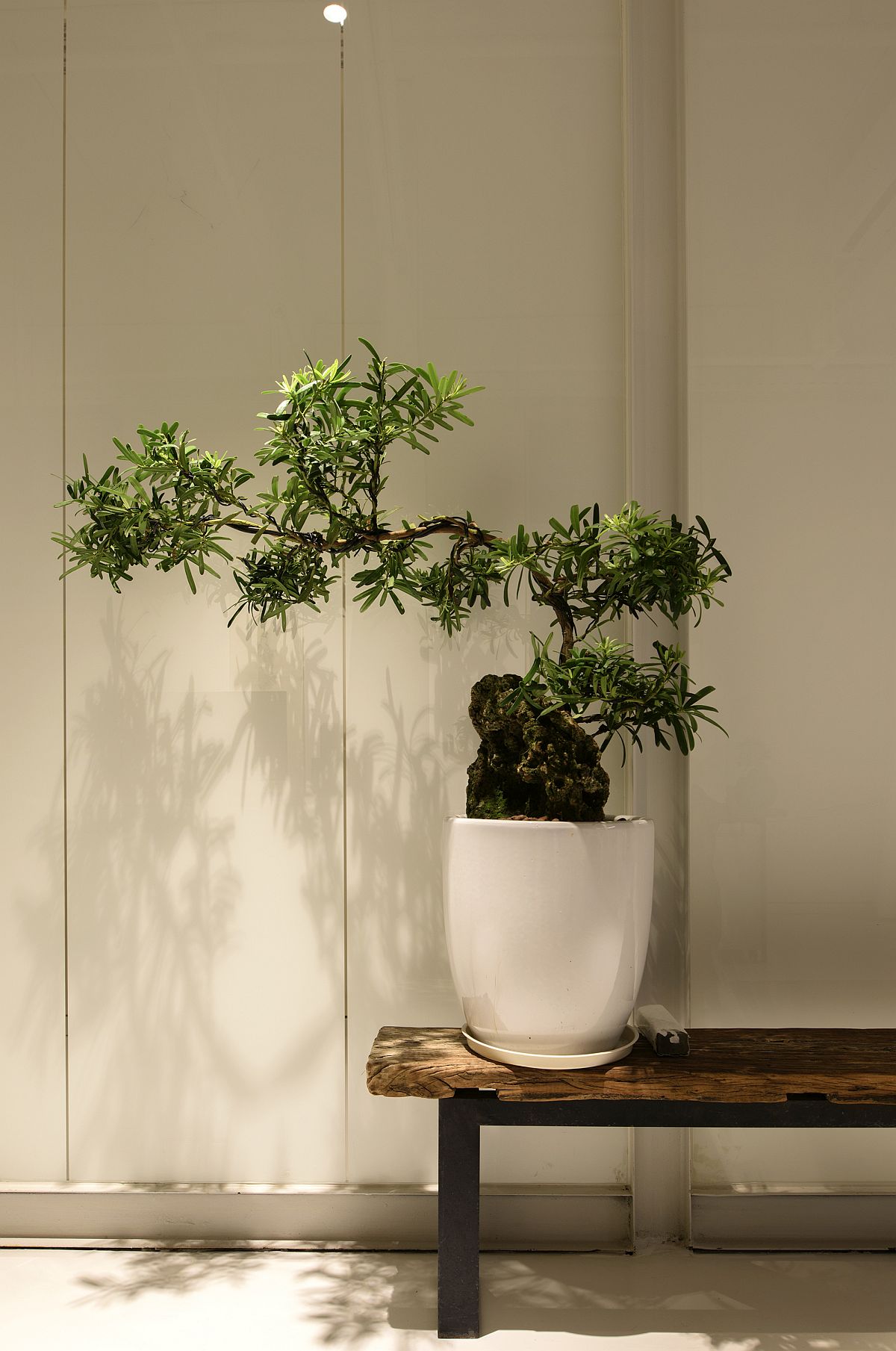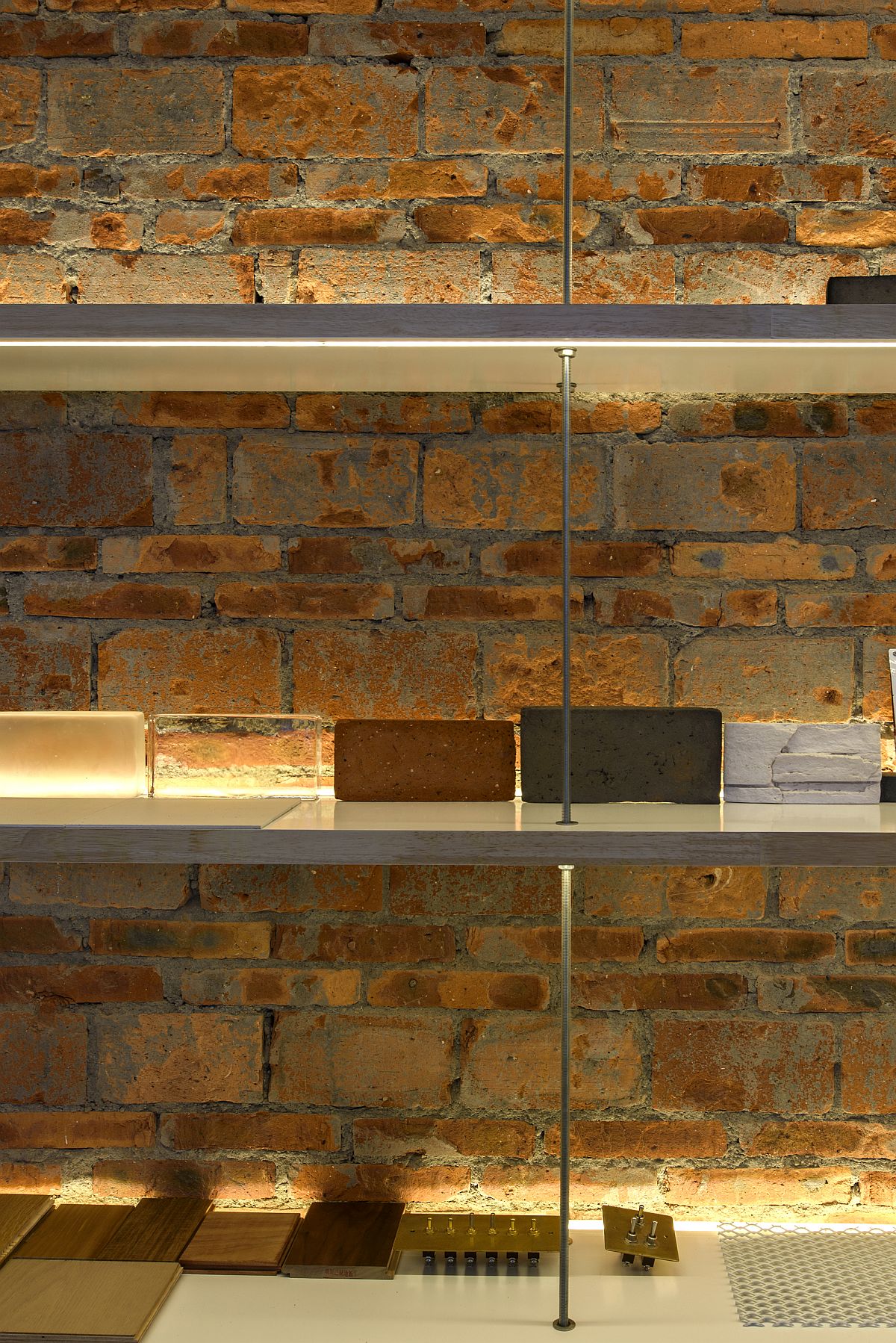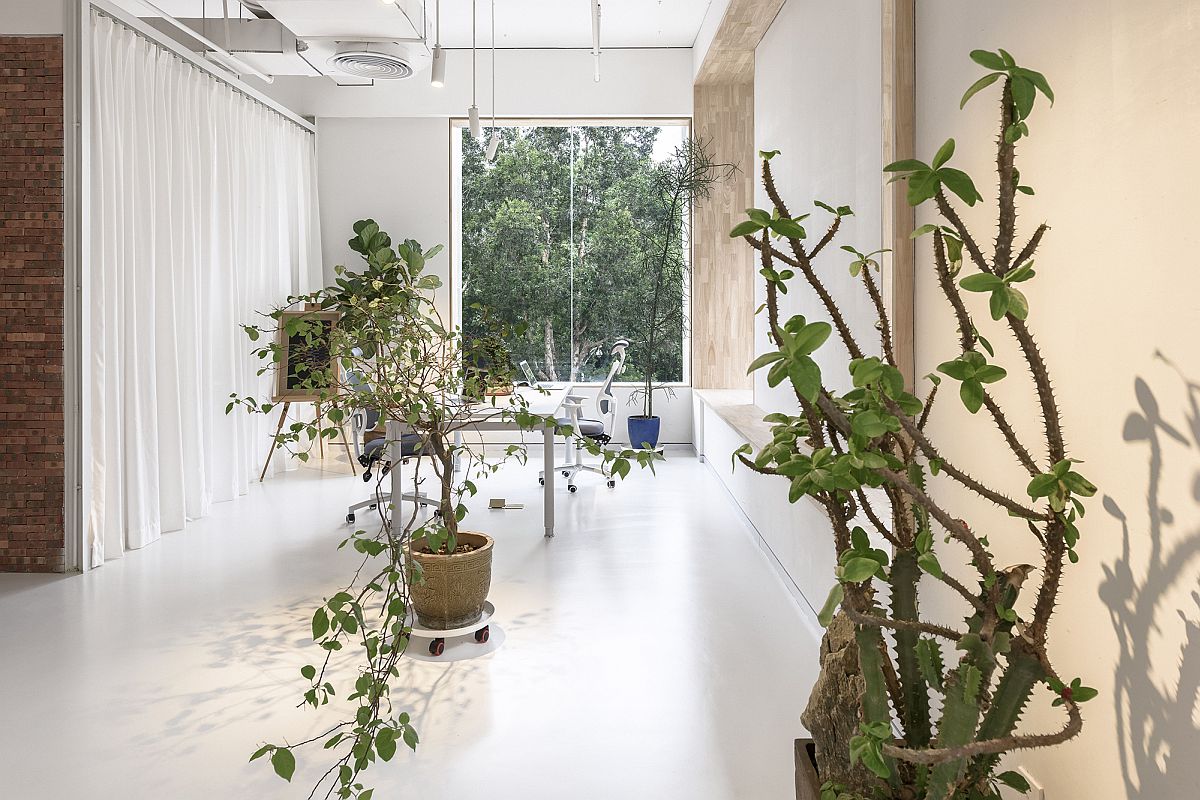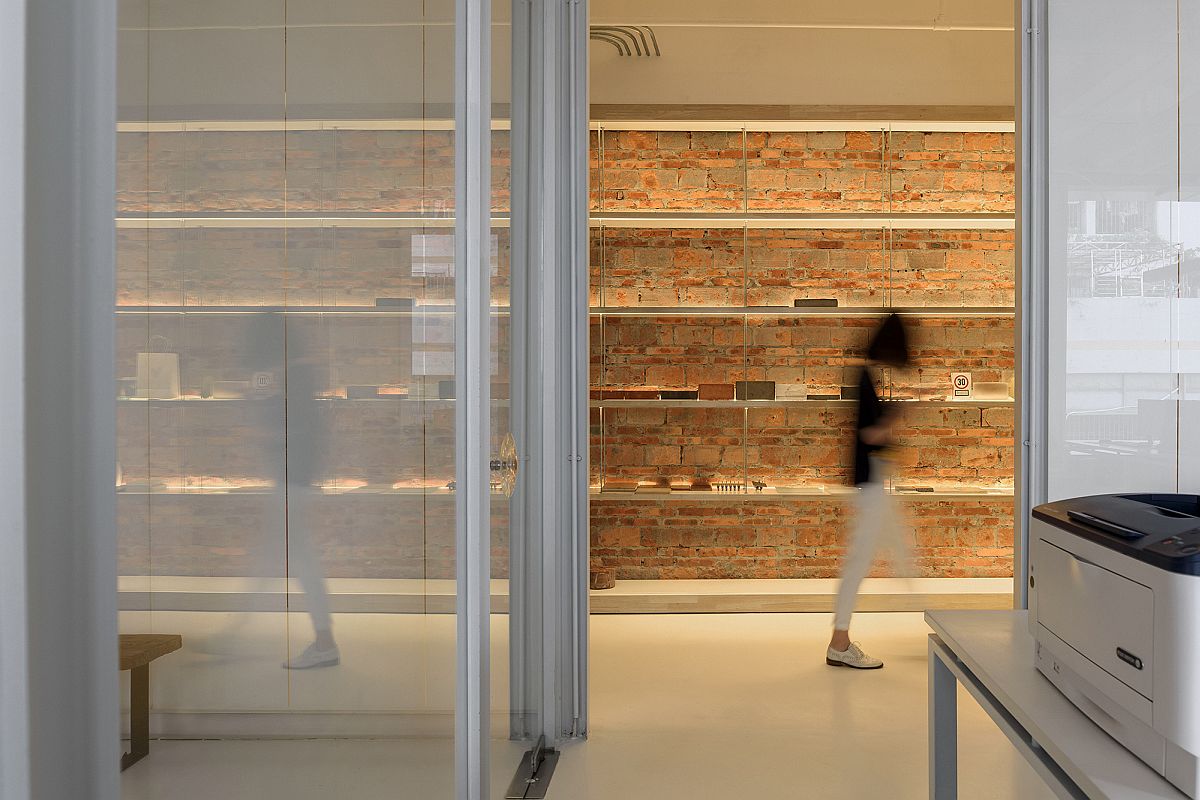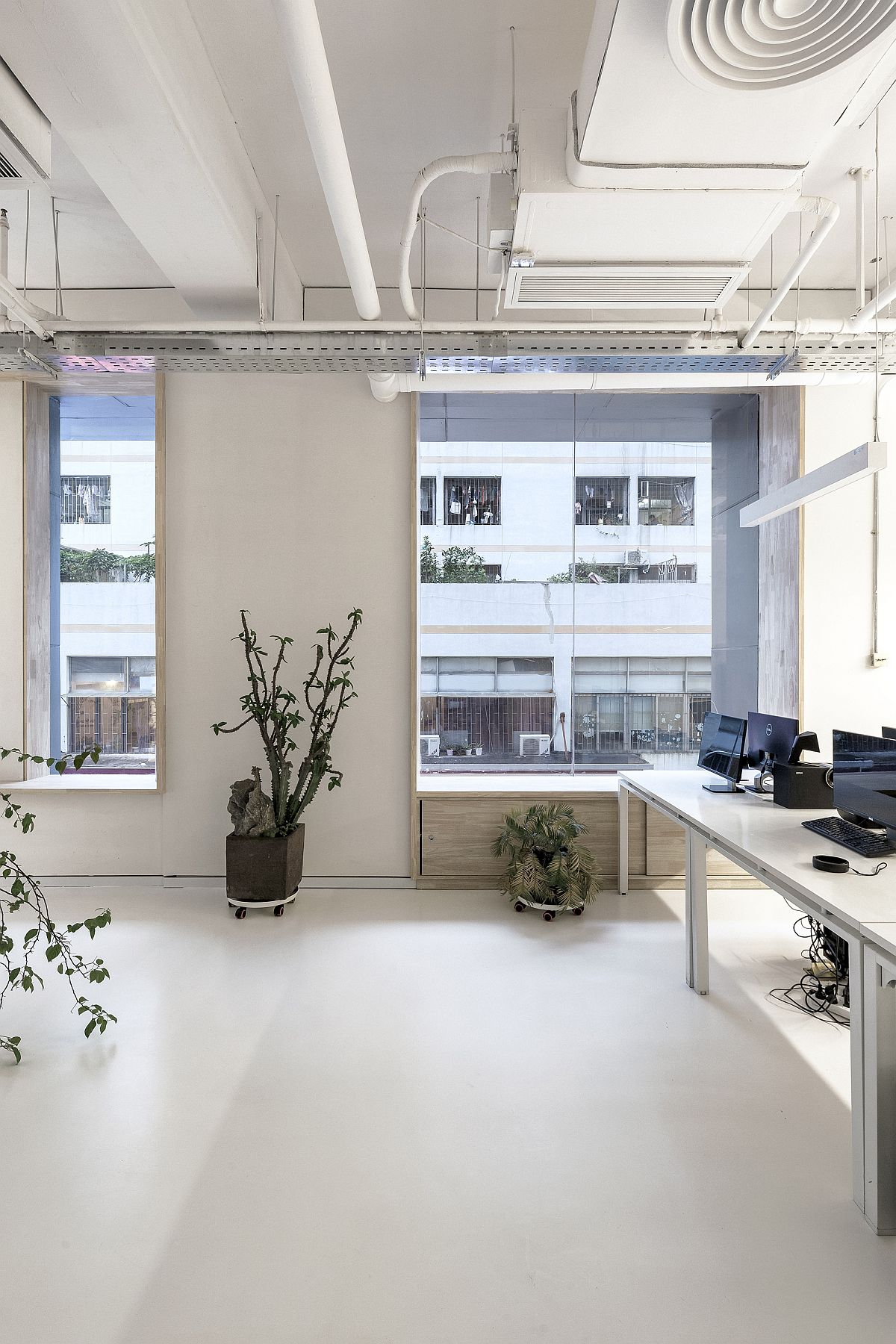 Liked the story? Share it with friends.