Minimal, contemporary and visually captivating, the Studio House designed by fabi architekten bda in Germany is one that leaves you enthralled with its unique arrangement of twin levels. It is a white lower level box that holds a cantilevered upper level unit in black; both the units showcasing both geometric and visual contrast. A series of floor-to-ceiling glass walls connect the interior with the outdoors and it is the forest views beyond that bring in color and liveliness. The home itself is unassuming with white and wood shaping much of the interior.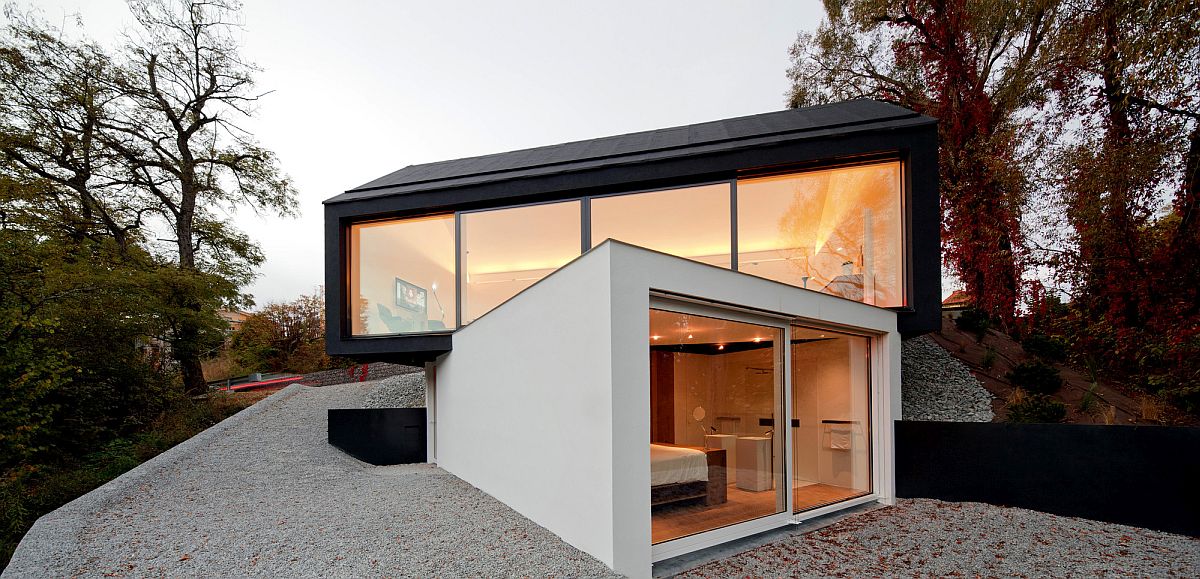 It is the upper level that contains the open plan living space along with kitchen, dining and other areas that can be used for entertaining. Step below and you have the bedrooms and other private spaces that are sheltered by the forest around the home. Sitting on a sloped lot, the cantilevered boxes make the most of the landscape while showcasing exceptional architectural skill. Black asphalt and stone create a lovely outdoor area and you have a house that is as pleasing on the inside as it is striking on the outside. [Photography: Herbert Stolz]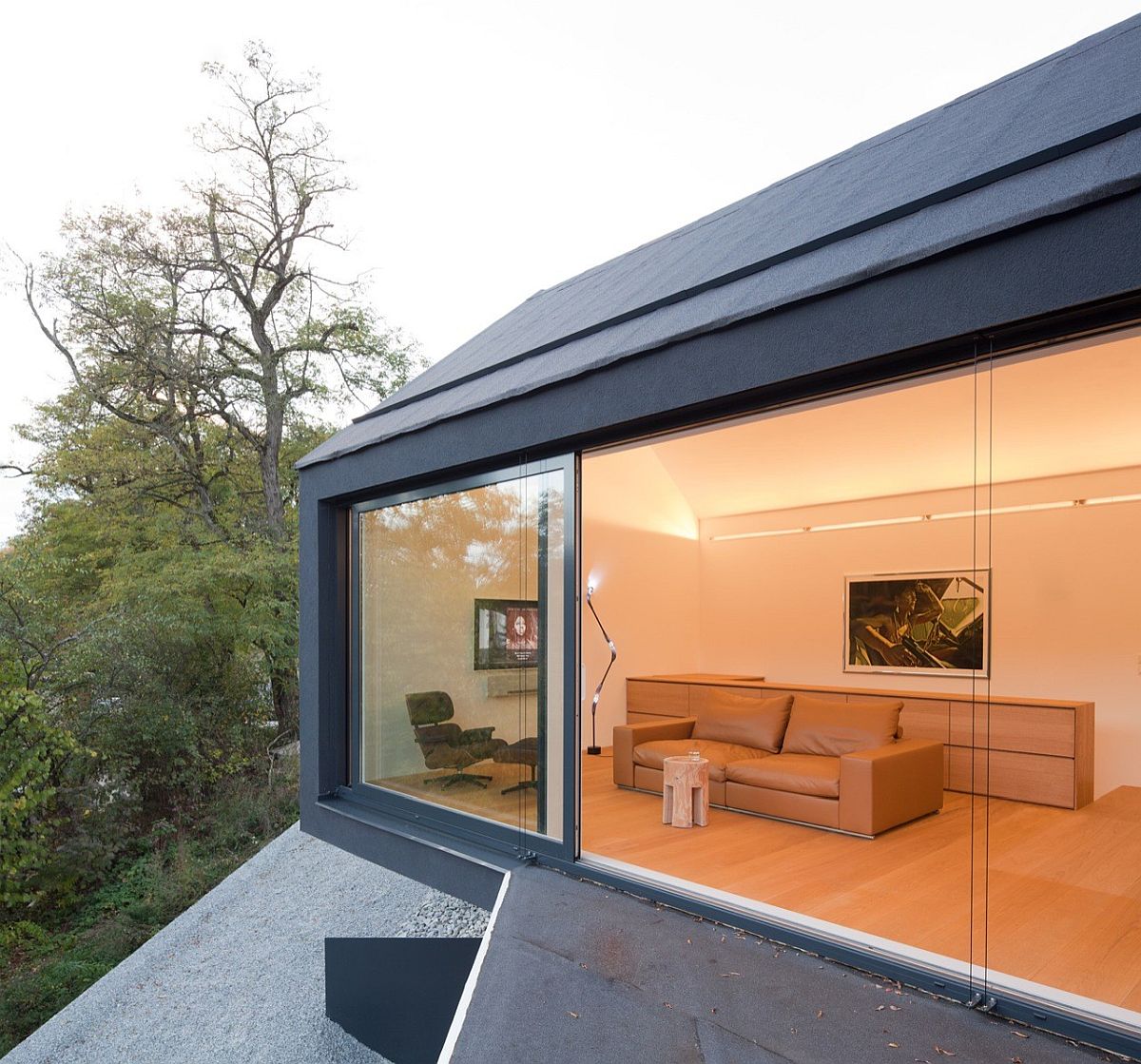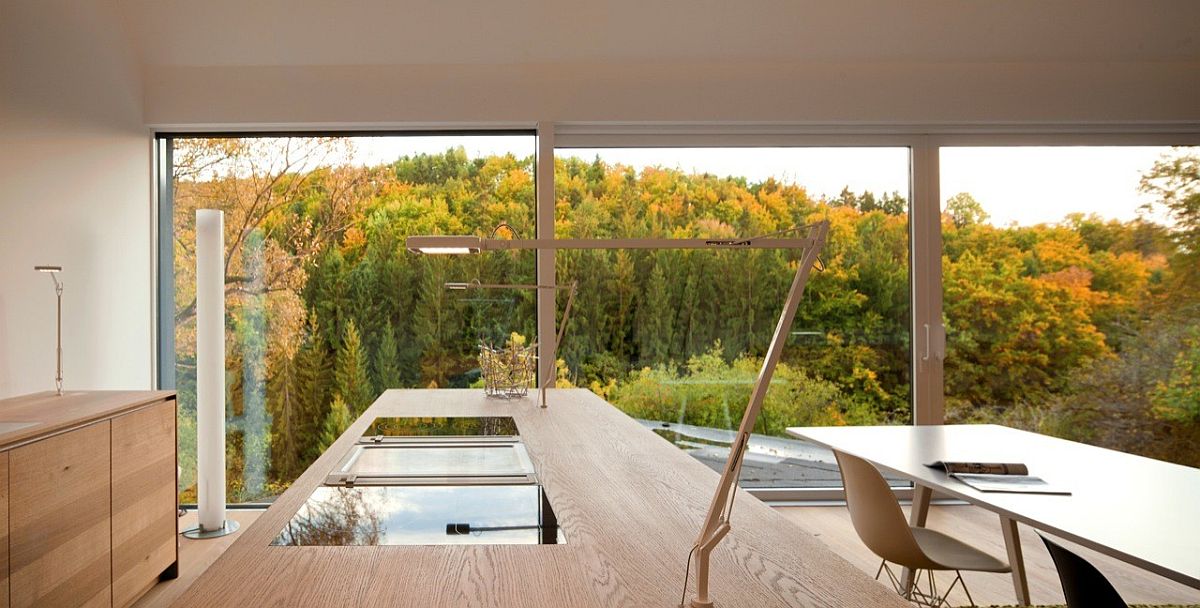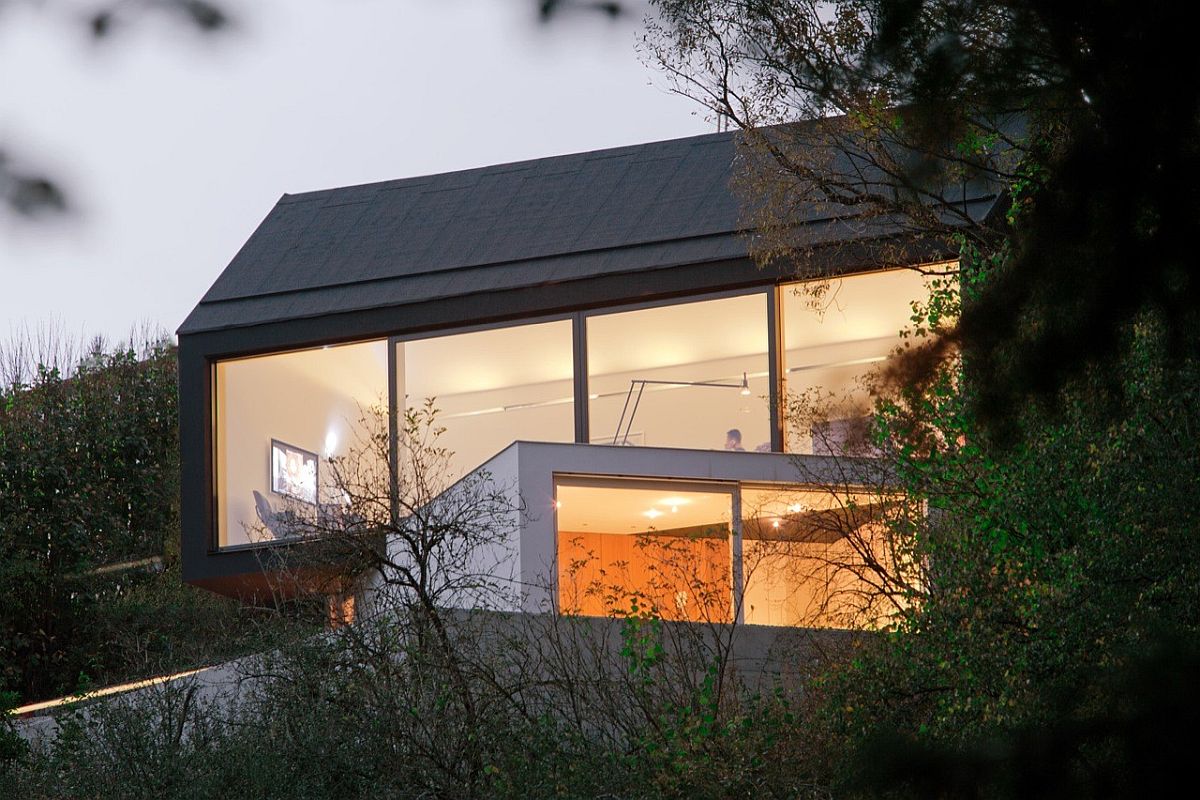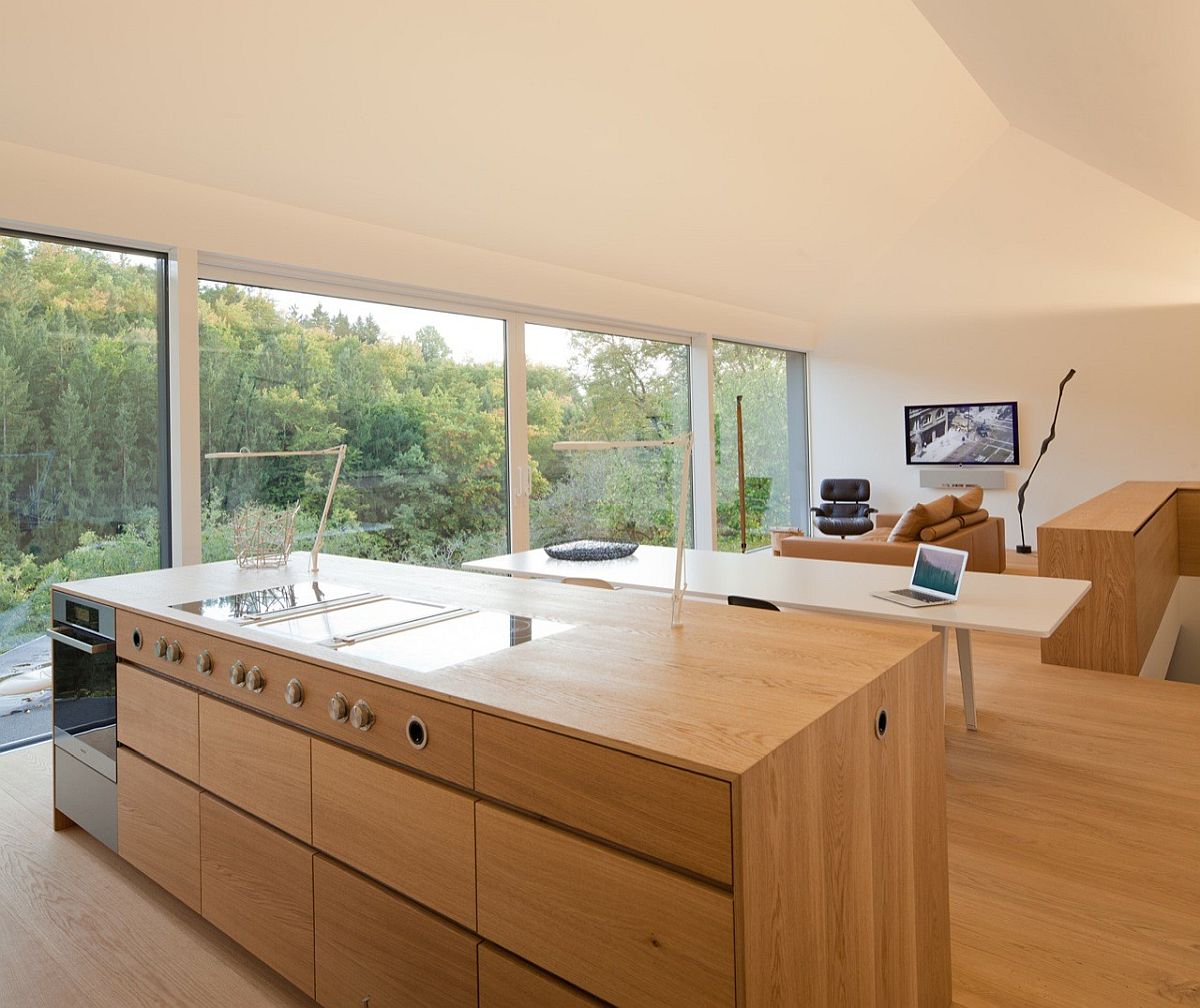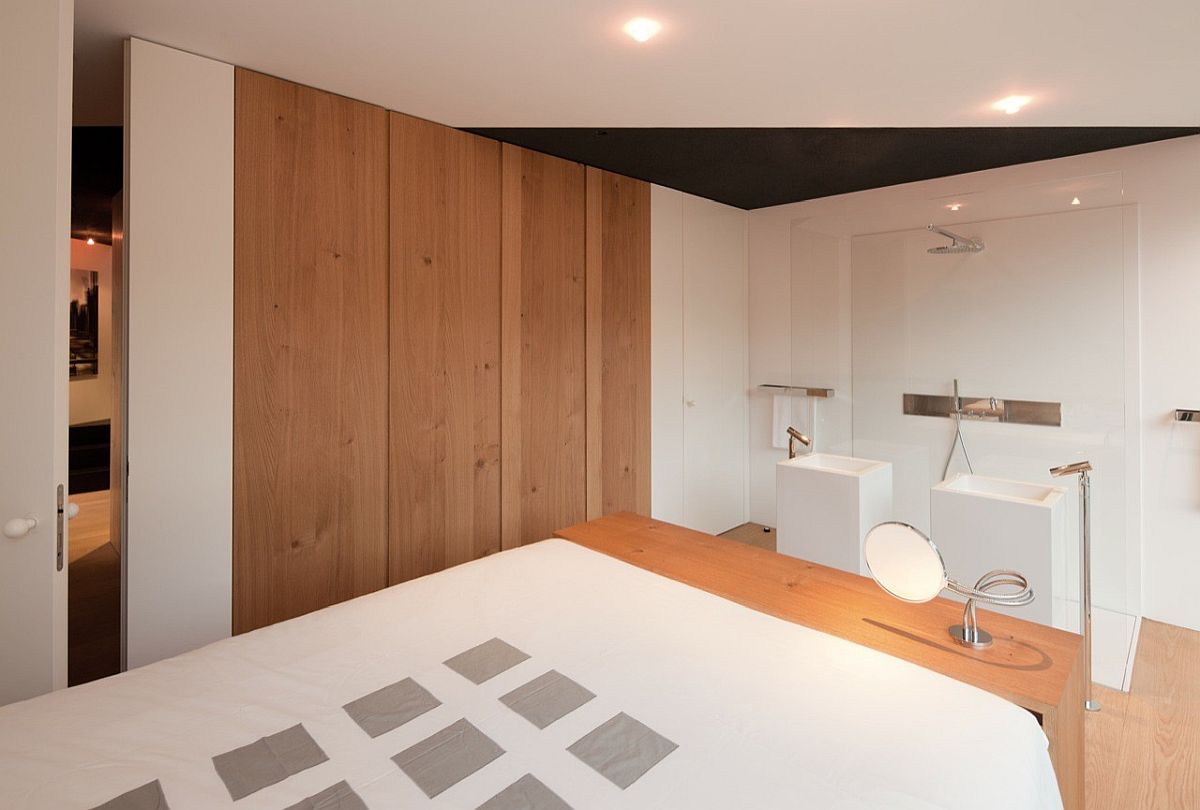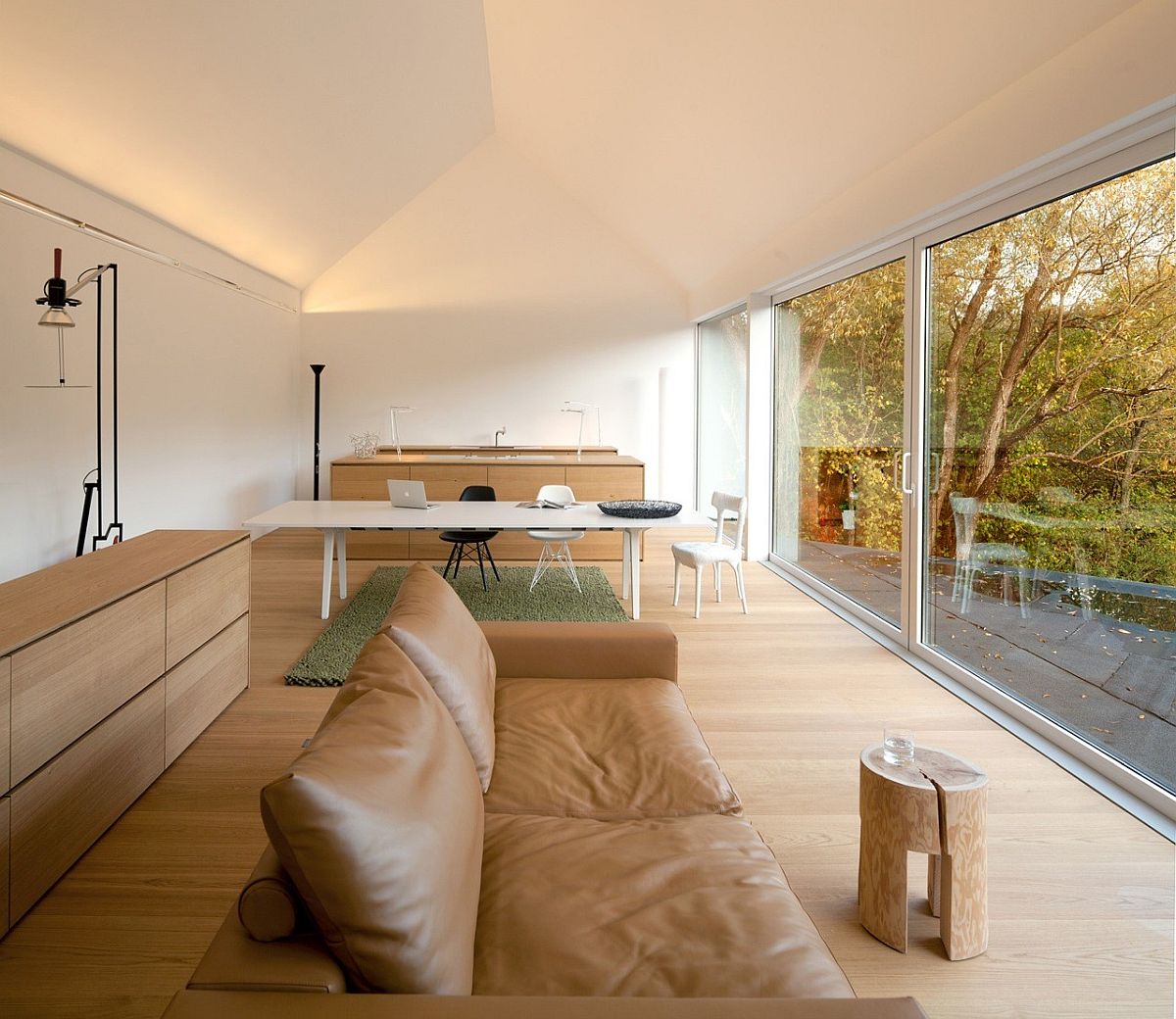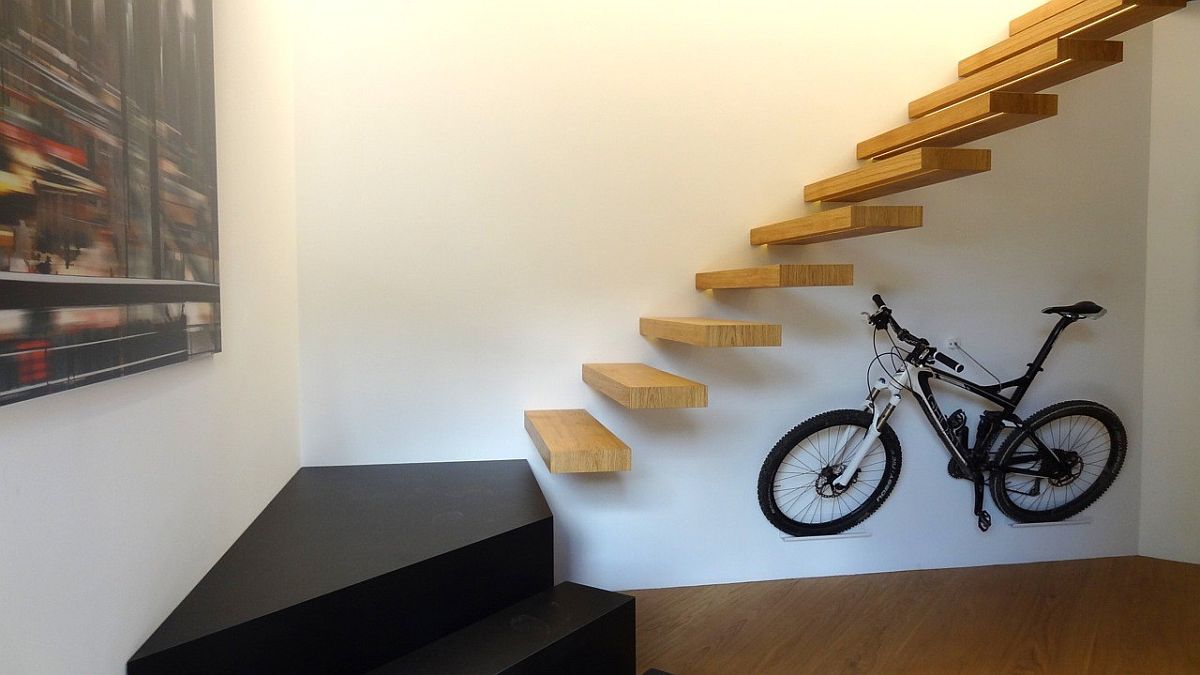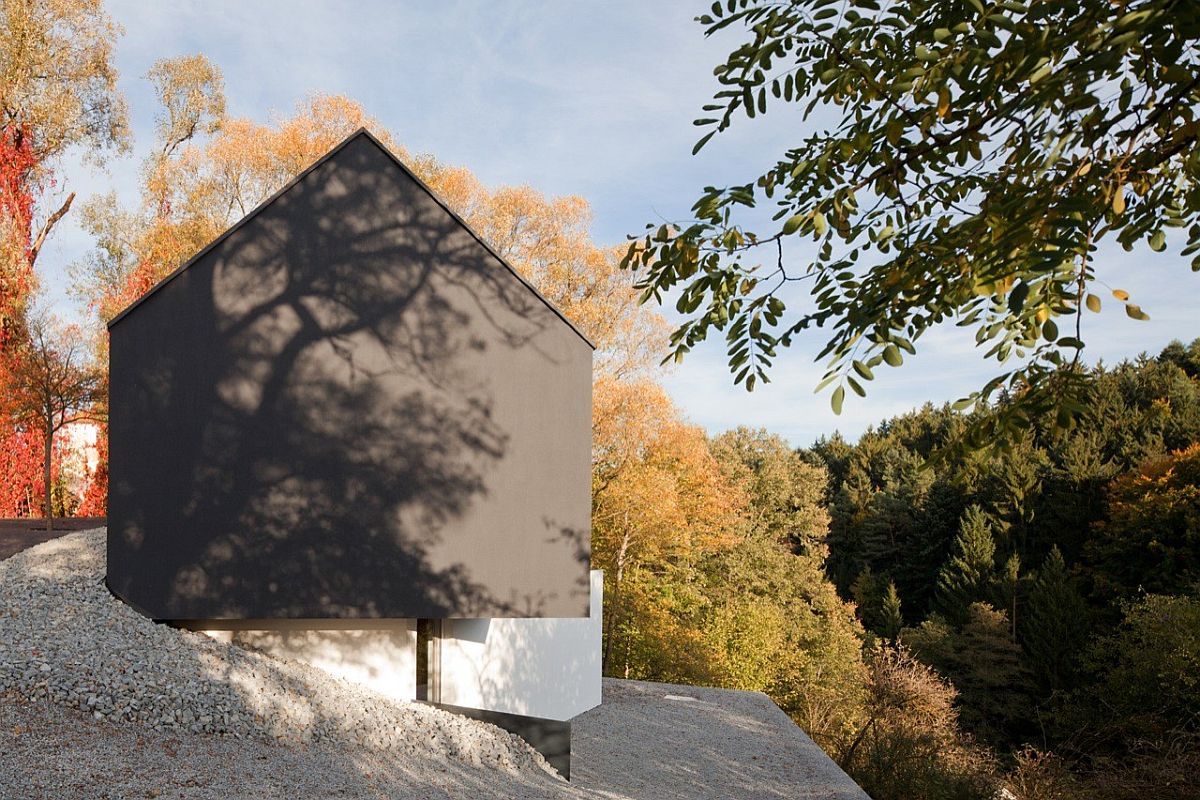 The volumes open up targeted to the natural space, the forest. The buildings to the surroundings shine quiet and conciseness– unambiguity. Diving into the slope the visitor develops the house over an underground wardrobe-/ reception room – is soaked up through the ray of light over free overhanging stairs.