Our love for polished finishes and sleek, artificial finishes has seen contemporary design take hold of most urban homes and office spaces in the last two decades. But the cyclic nature of design and decorating means we are once again moving towards interiors filled with natural textures that create a relaxing ambiance. Nestled in a bustling urban neighborhood of Merida, Mexico, Casa Desnuda embraces this love for raw materials that are allowed to shine through in all their glory, even while filling the home with comfort, elegance and class. Designed by Taller Estilo Arquitectura, it is a natural color palette that steals the spotlight at this Mexican residence!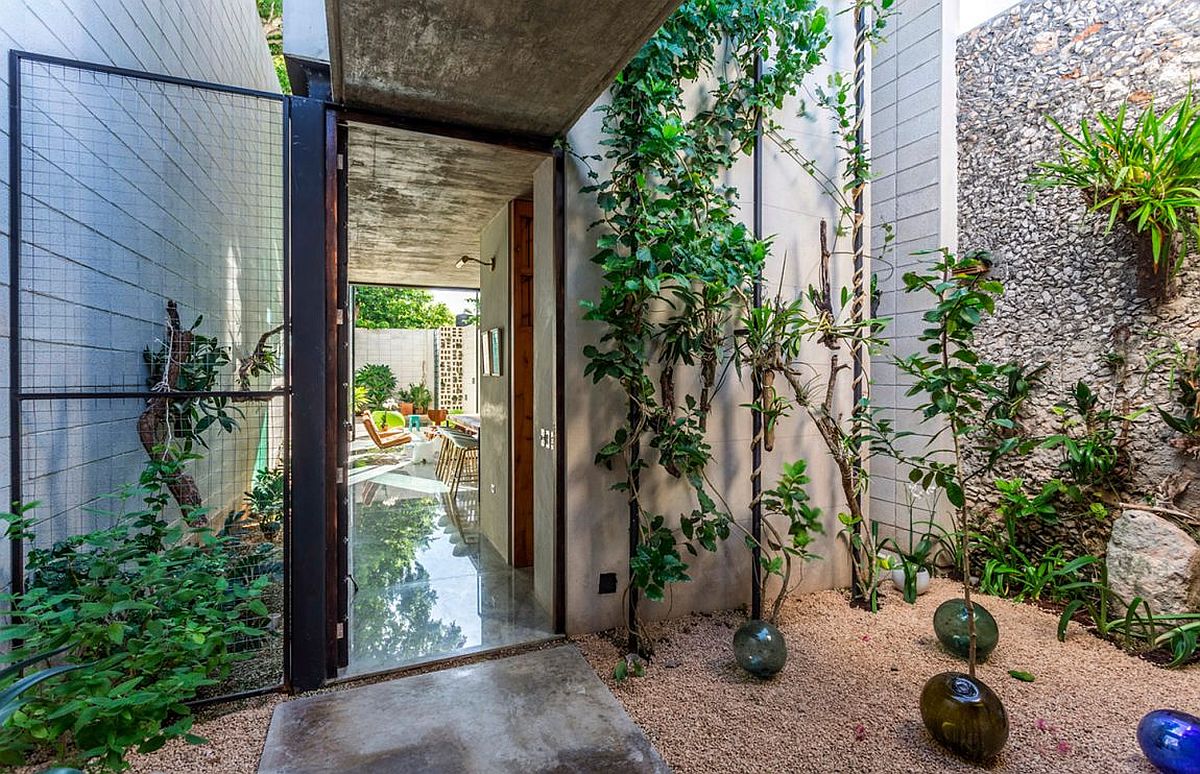 One of the biggest challenges during the design of this multi-level house was both its unique orientation and the flood of sunlight that entered the house because of the giant glass wall that connects the living area with the pool outside. The architects solved part of this conundrum by creating an 'air chimney' that brought a cooling effect to the interior, even as a giant curtain was used to block off additional sunlight on really hot days. Passive cooling techniques along with the presence of a pool ensure that the dependence on artificial cooling is kept to a minimum, creating a pleasant ambiance and conserving energy at the same time.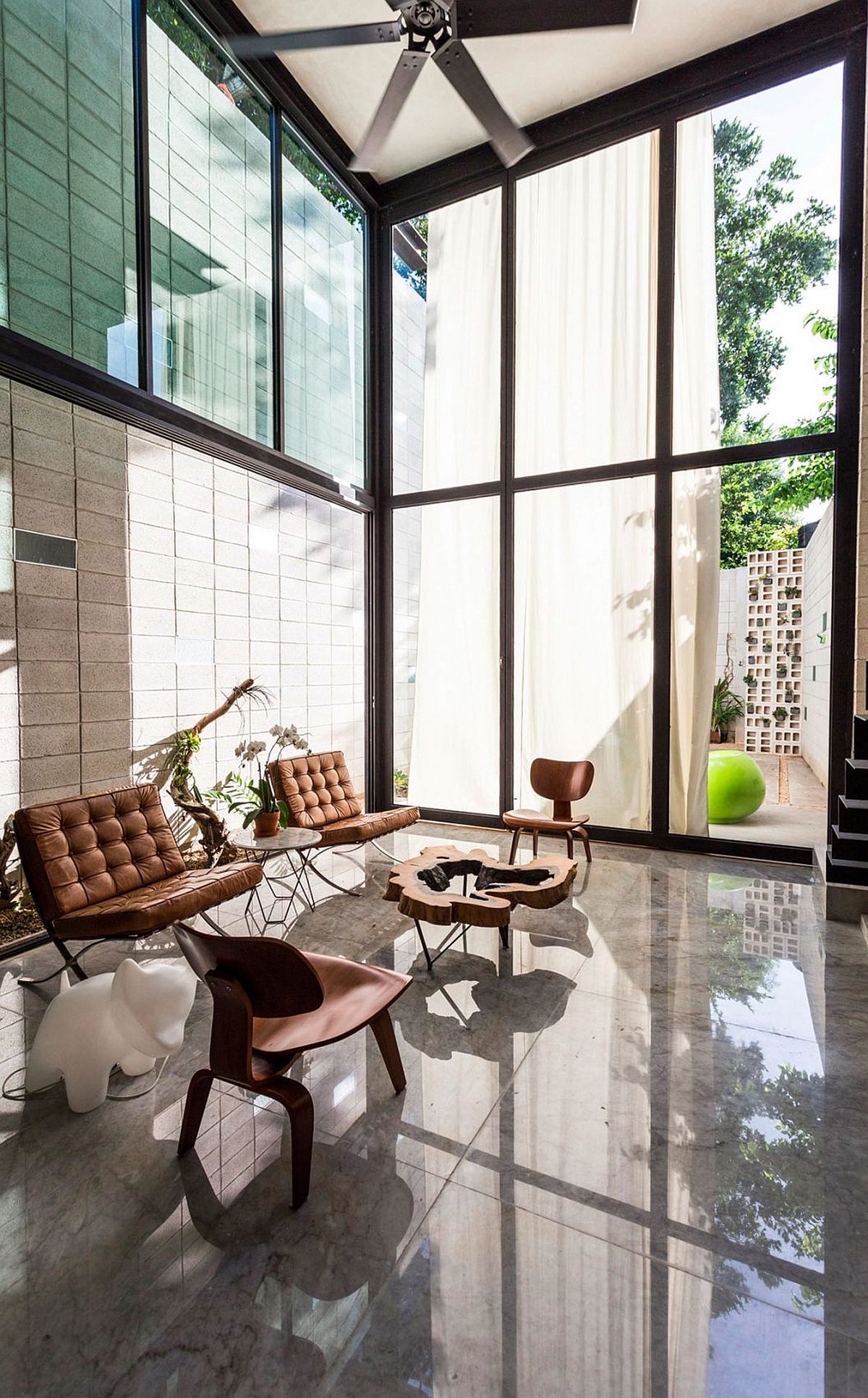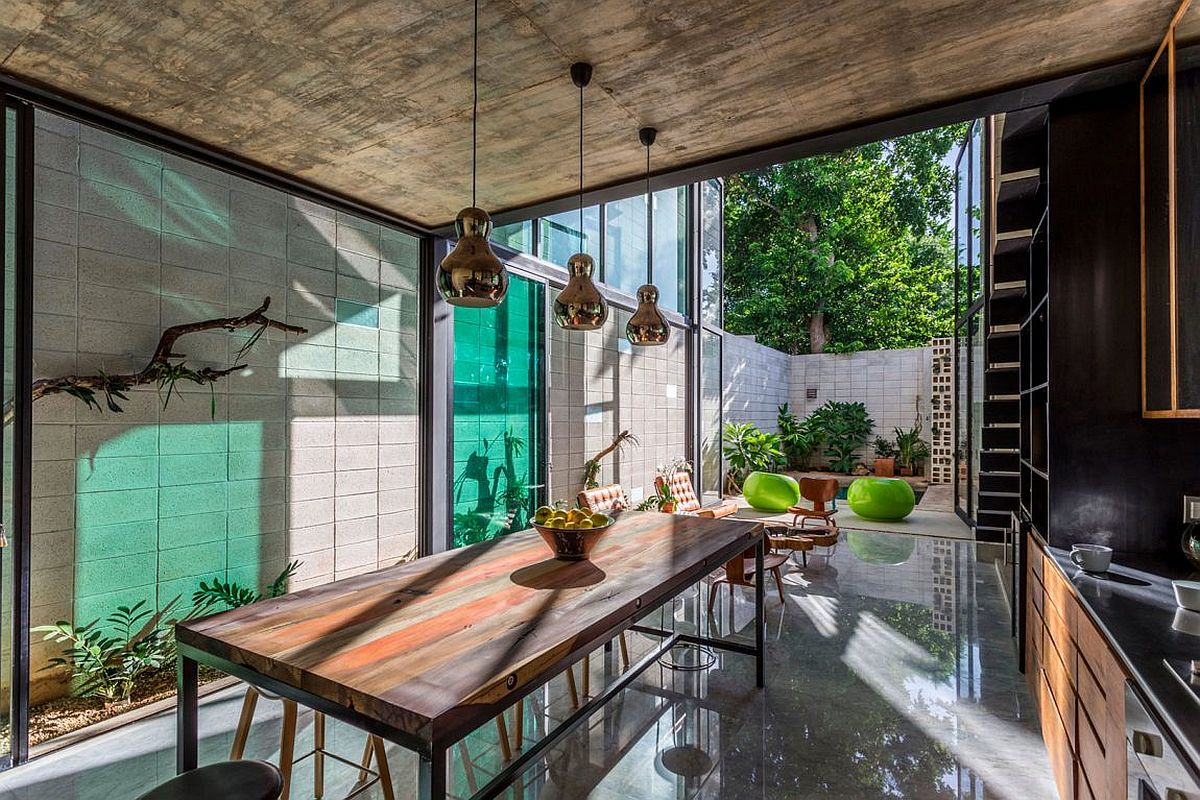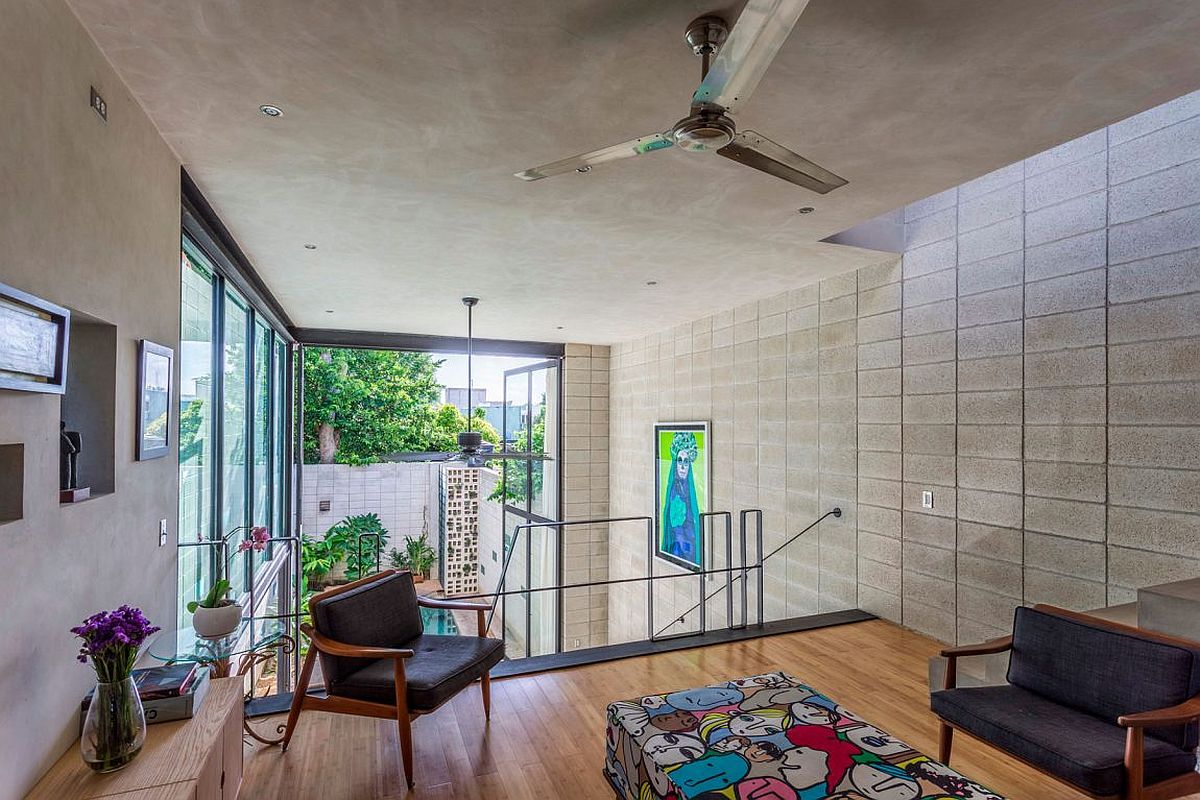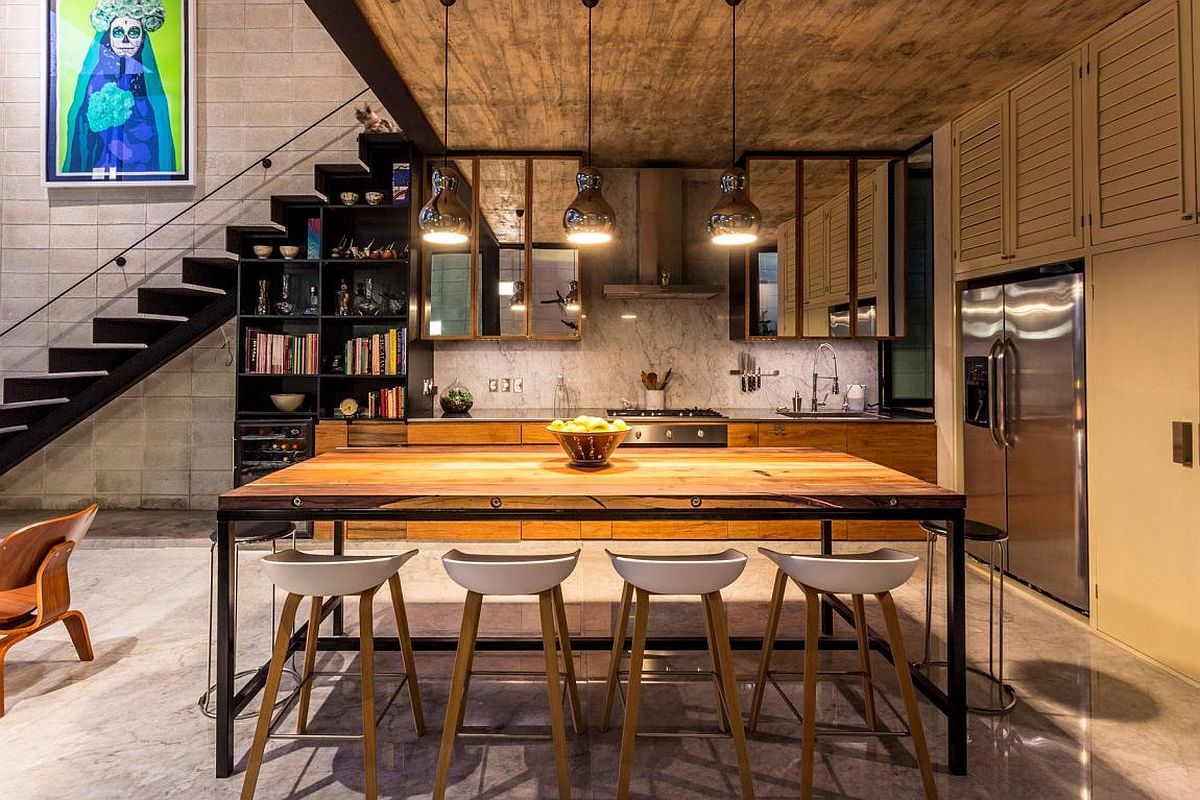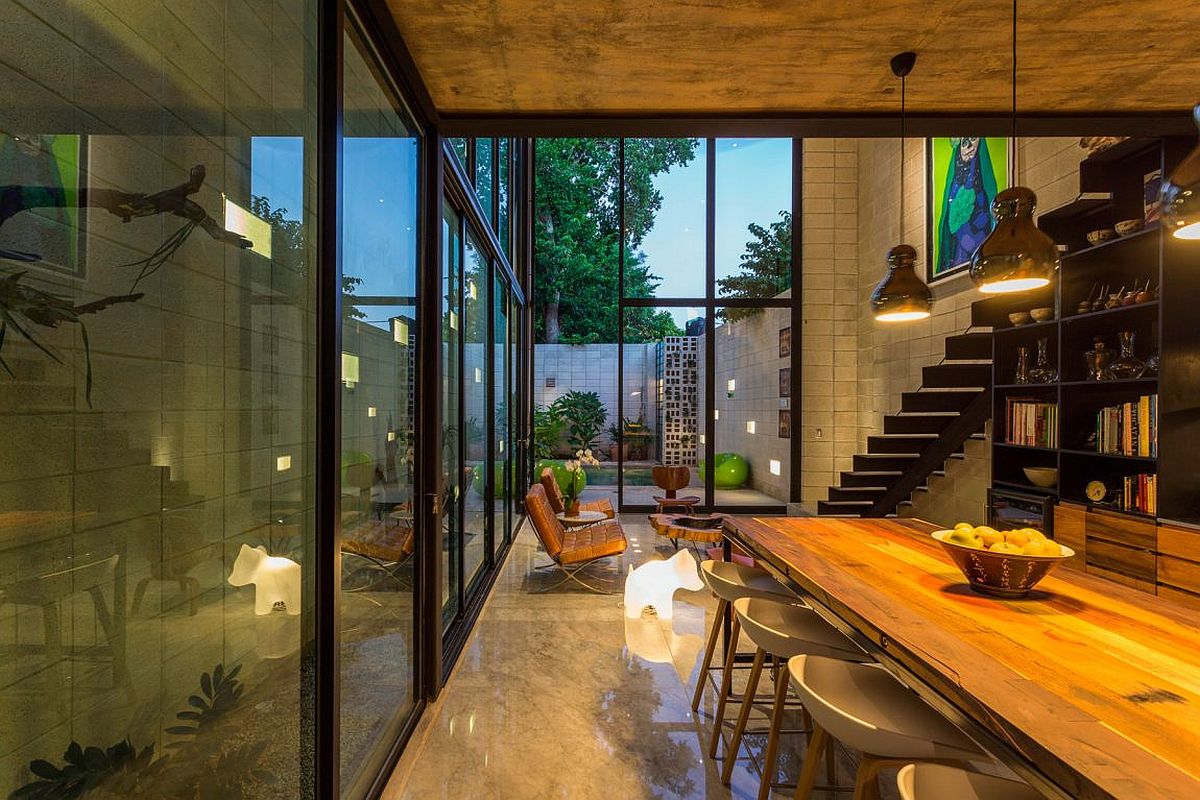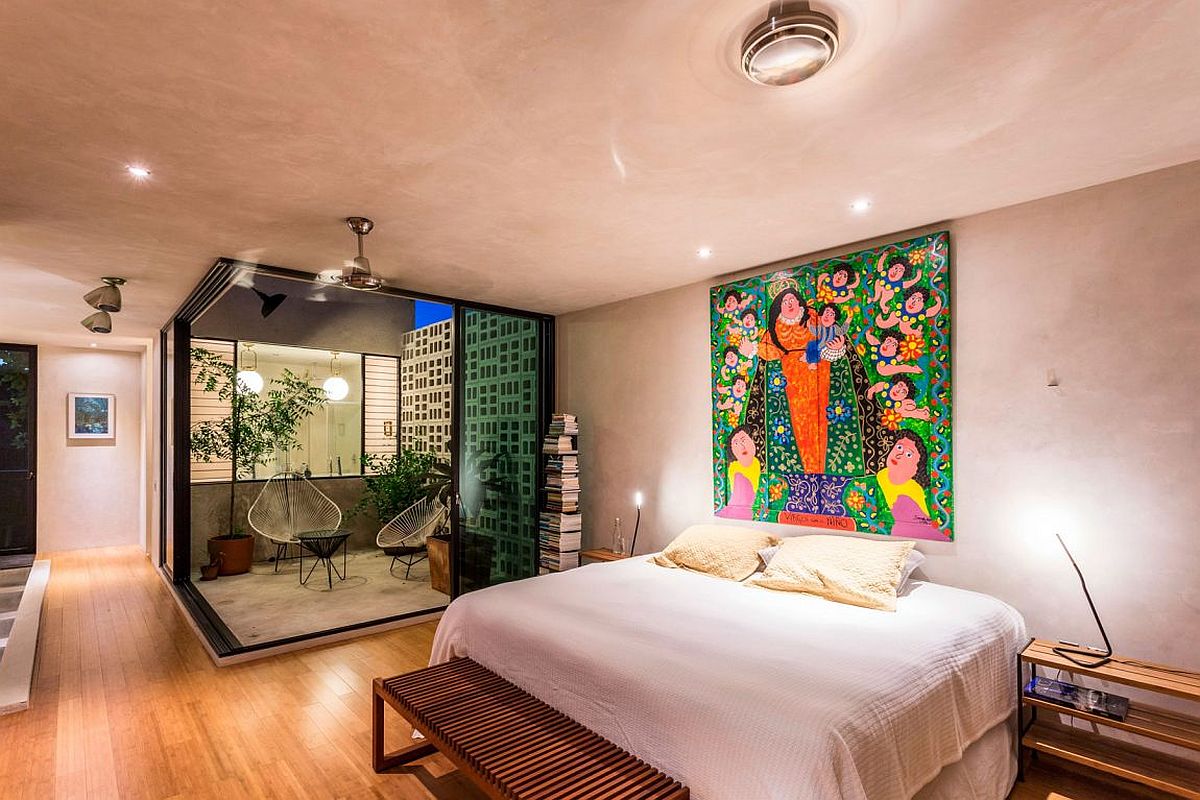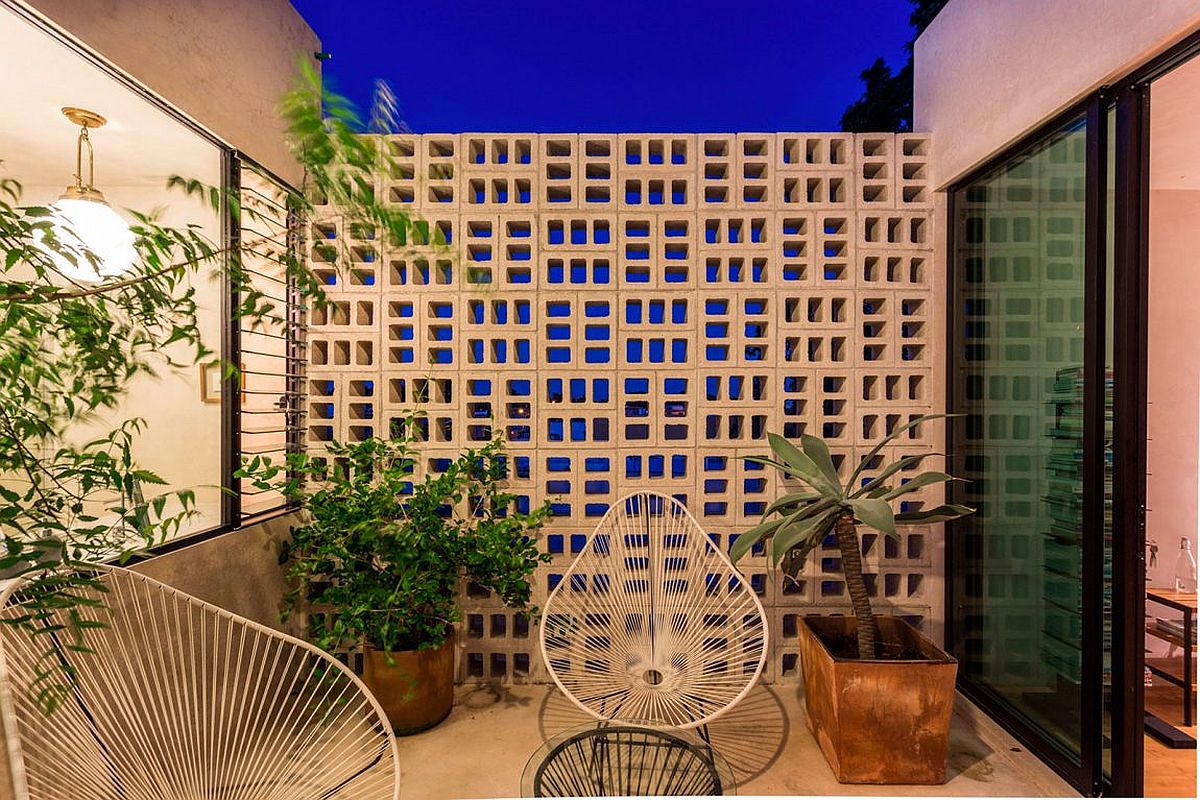 A plant wall, lovely intermediate gardens and green zones along with a warm color palette ensure that this Mexican home feels as inviting as it looks. With the lower level housing the public areas and the top floor holding the bedrooms, it is simplicity in design and clarity of thought that shape Casa Desnuda. [Photography: David Cervera]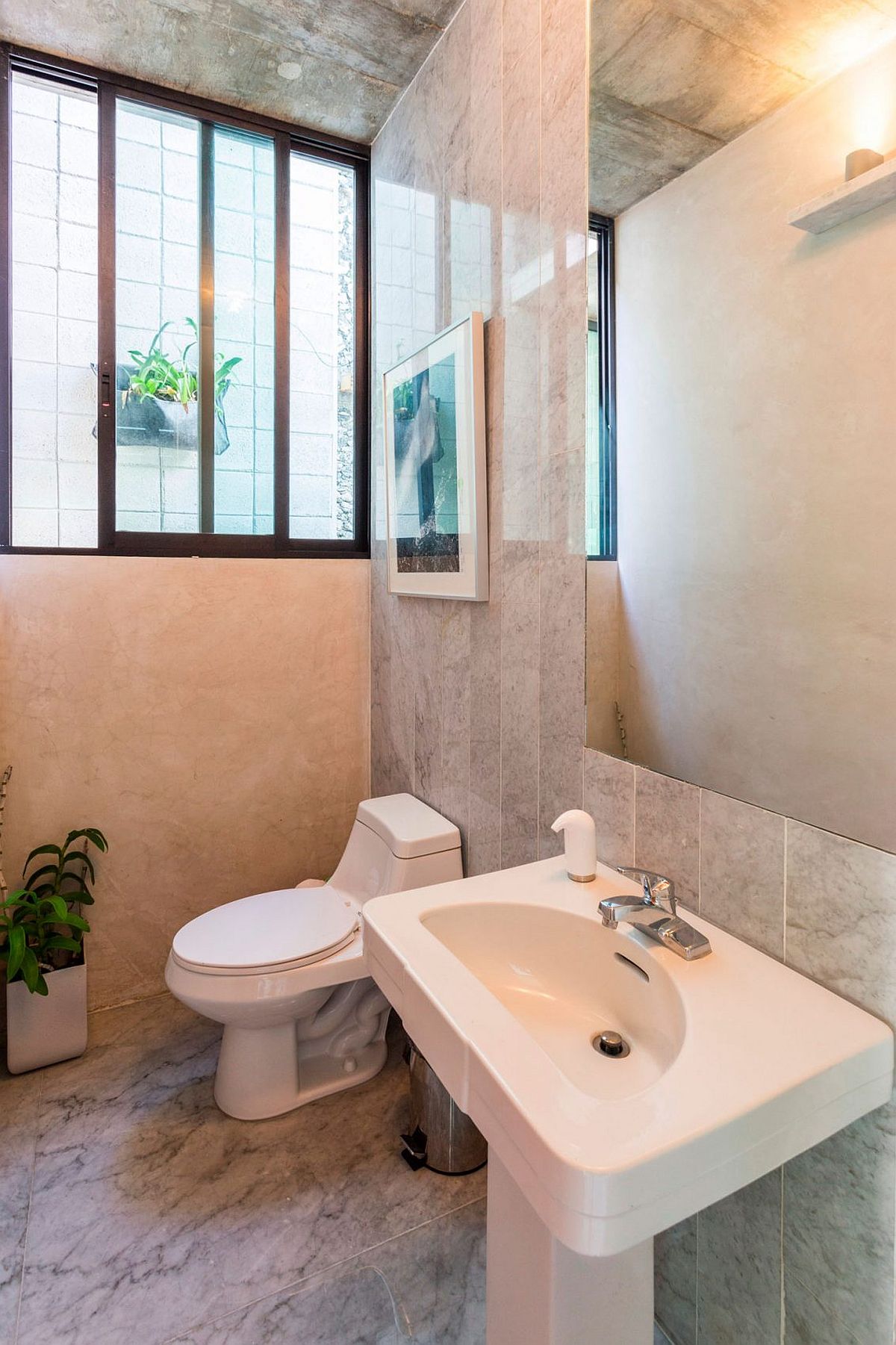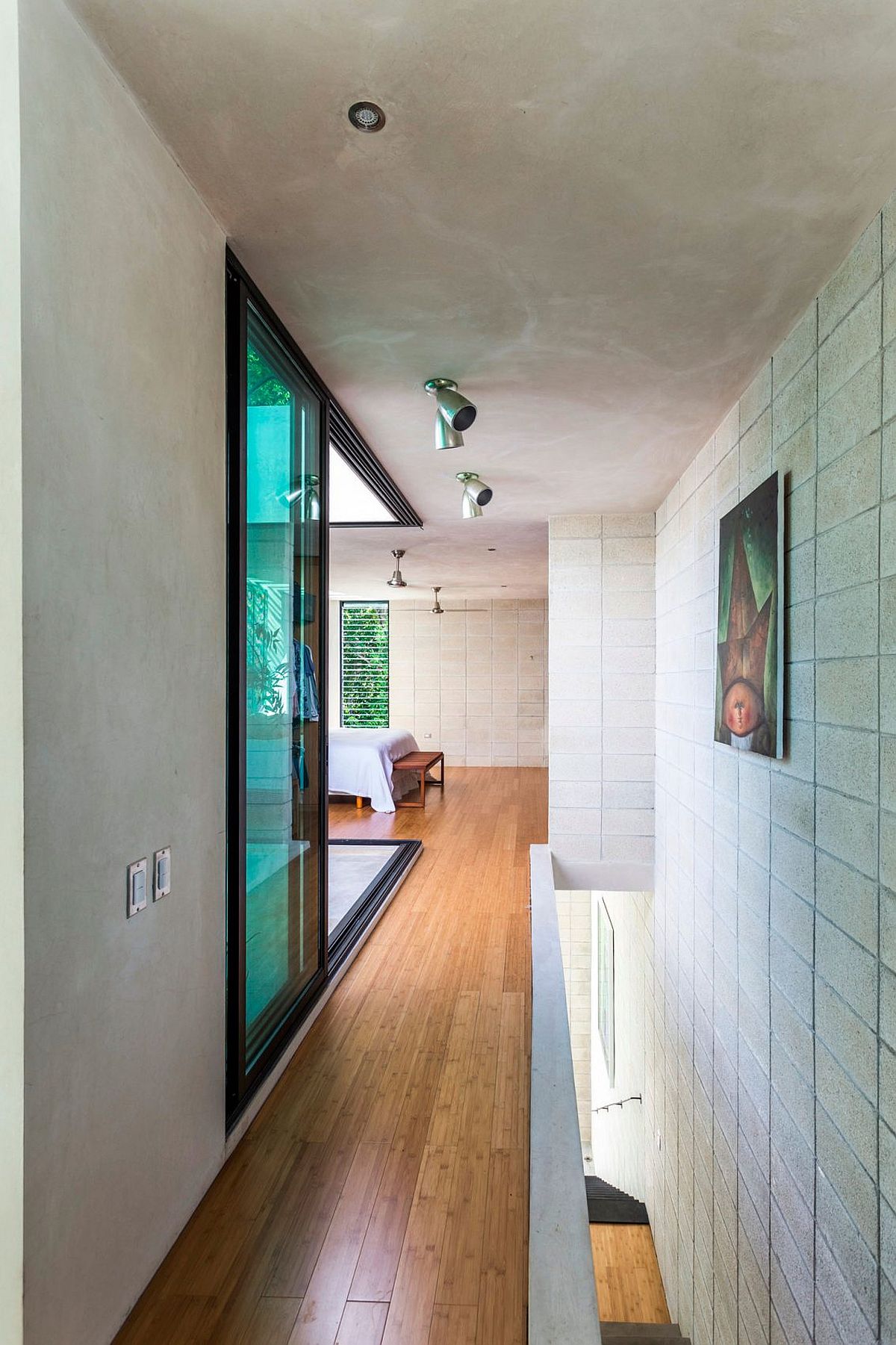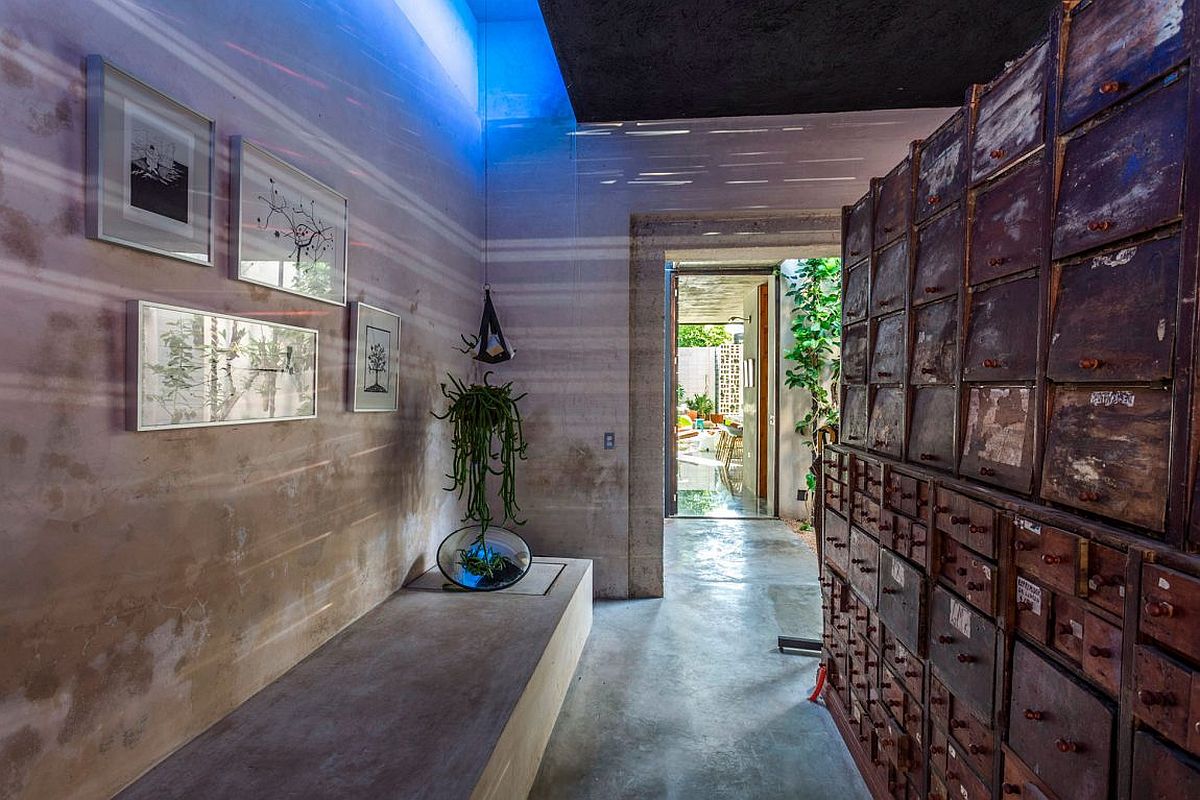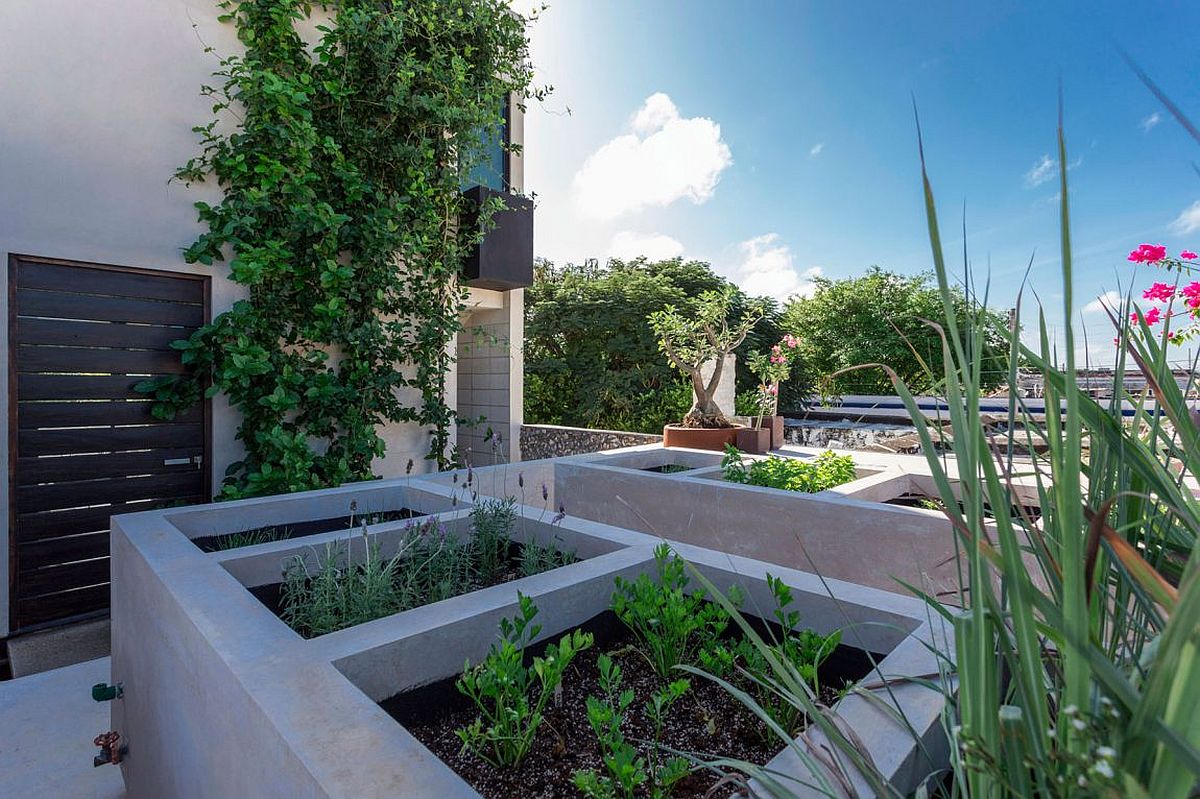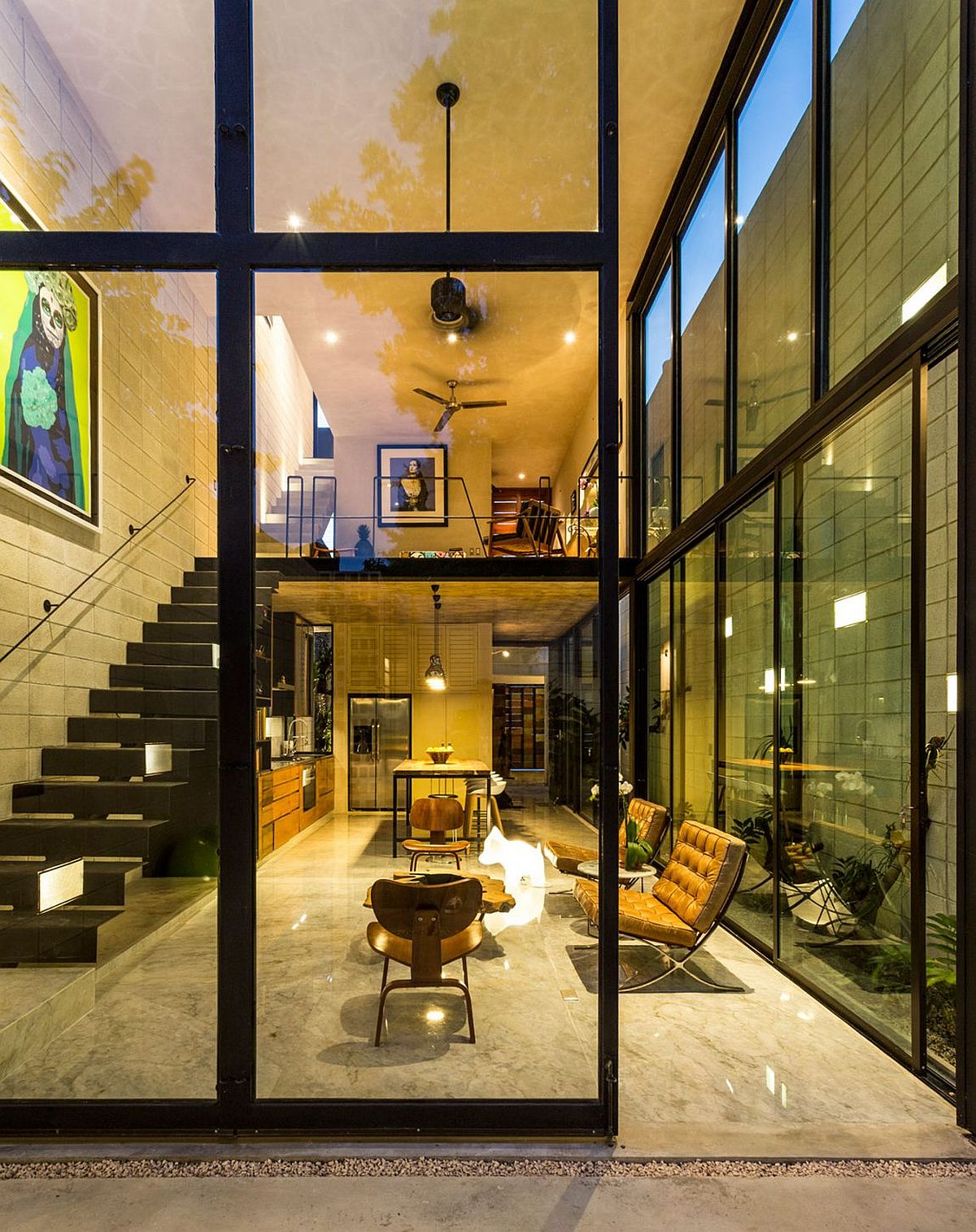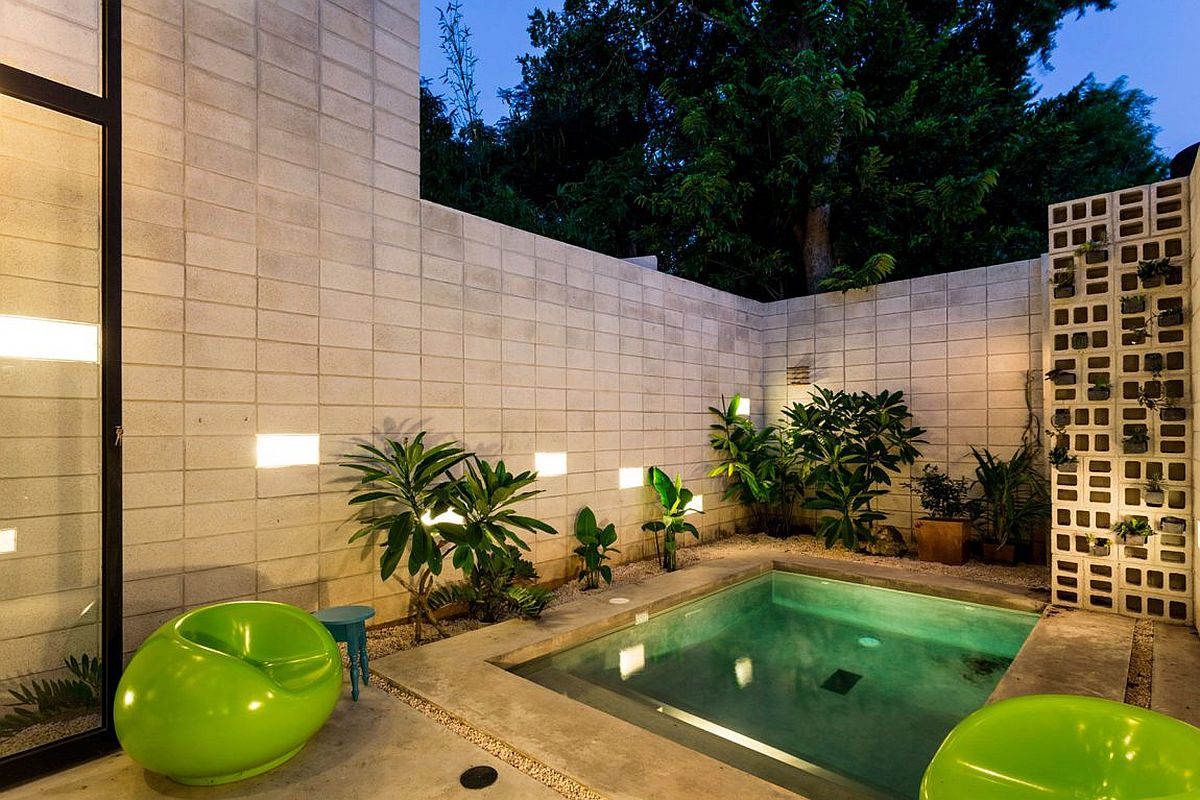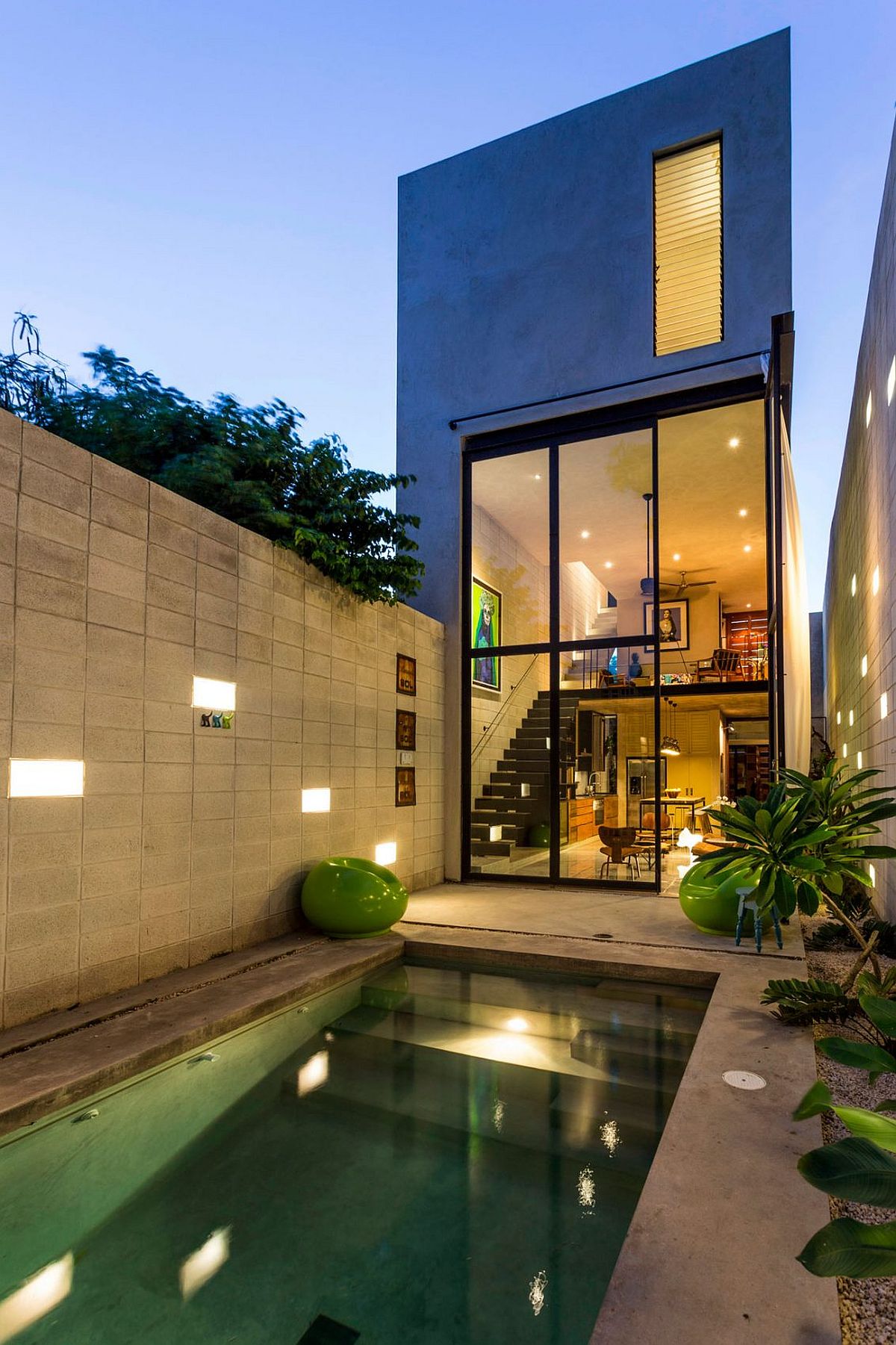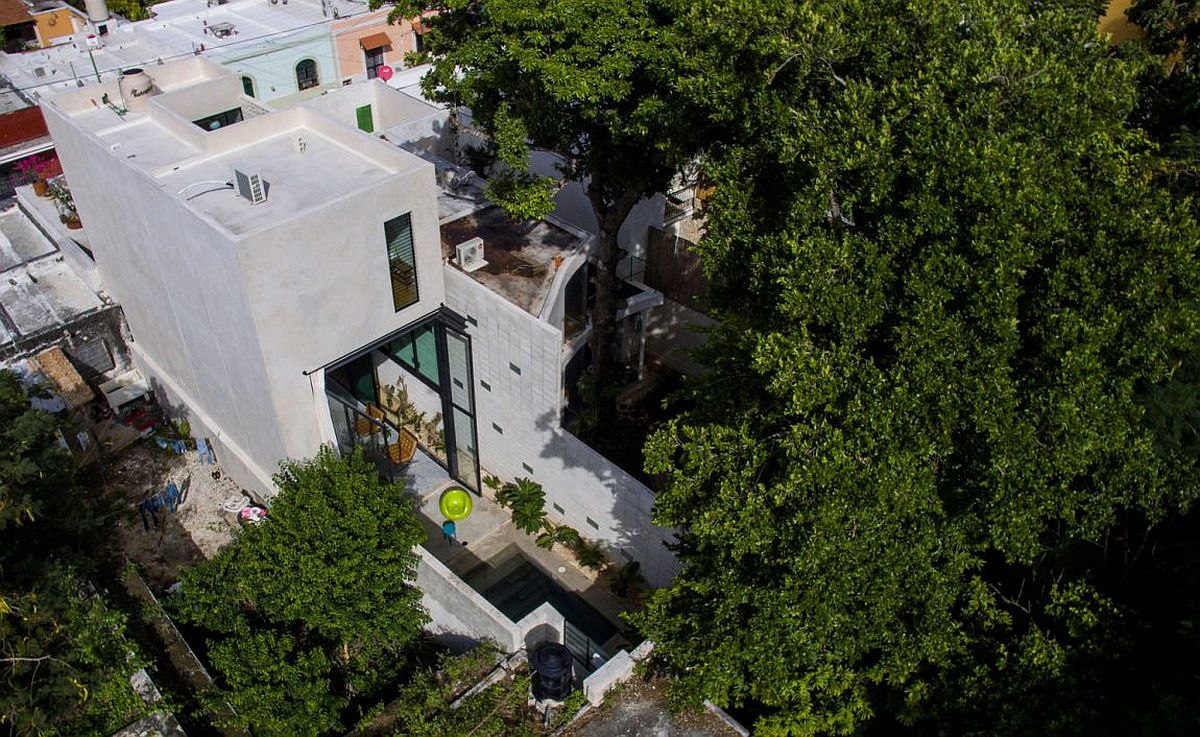 Liked the story? Share it with friends.