A beautiful and functional blend of modern minimalism and a hint of industrial beauty, the Dessier Residence designed by NatureHumaine in Montreal feels cheerful, spacious and sophisticated. A duplex that was extended and given a modern revamp, the new interior of this multi-level home is filled with ample natural light. White and wood shape much of the backdrop here (as seems to be the growing trend all over the planet) and you also have a striking metallic staircase at the heart of it all. Crafted using wooden steps and openwork railings, the stairway is the showstopper in here that adds textural and visual contrast.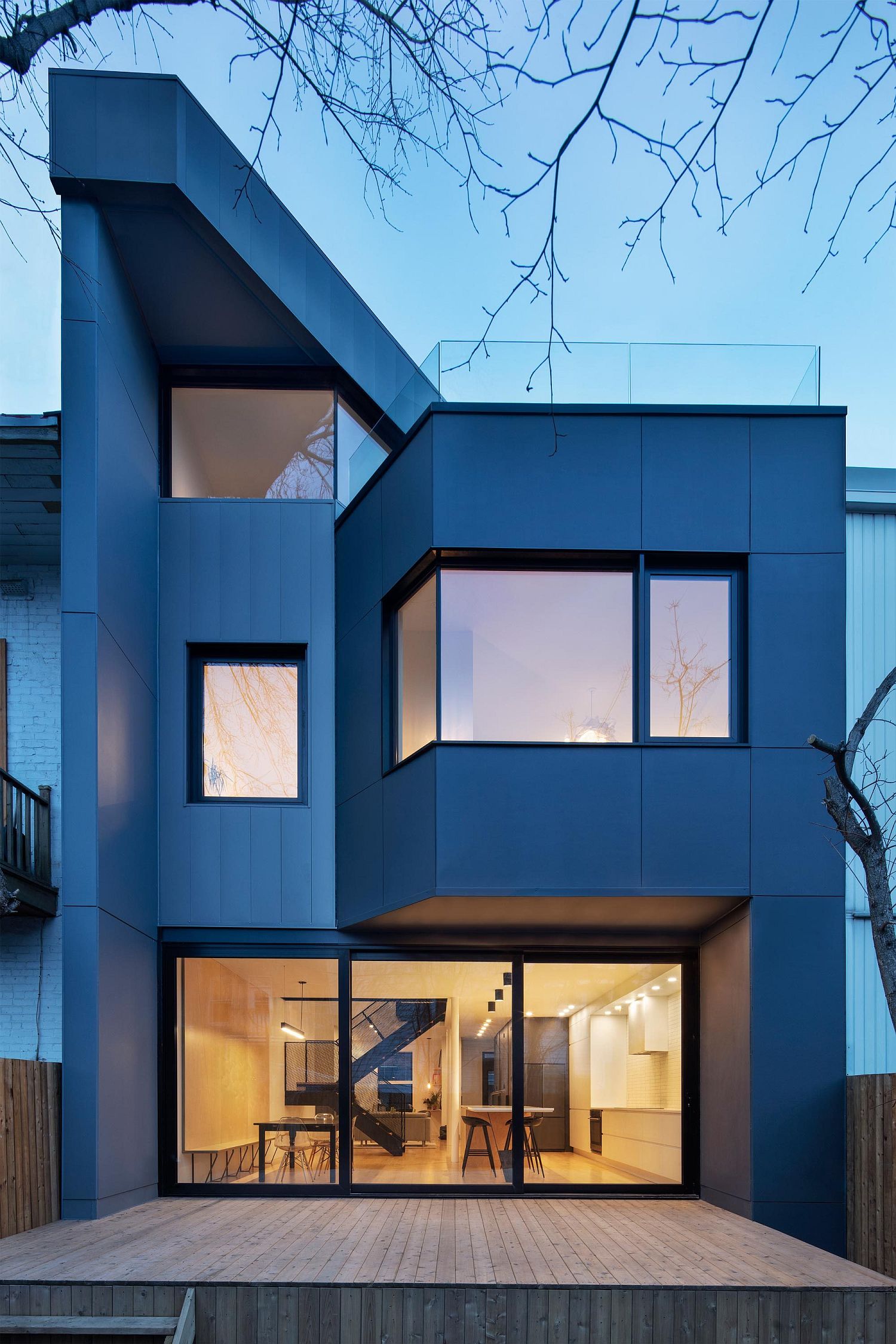 The original duplex is now a spacious family home and with a rear mezzanine level overlooking the backyard, there is absolutely no lack of space in here. The entrance on the lowest level leads to the kitchen, dining area and living room with an access to the wooden deck on the other side. A lovely terrace and the outdoor spaces beyond become a visual part of the living space. Upper level holds the bedrooms and the master suite, with fabulous and relaxing views of the greenery below. [Photography: Adrien Williams]
RELATED: Sustainable Montreal House Showcases How Modern Homes Can Be Ecological and Ergonomic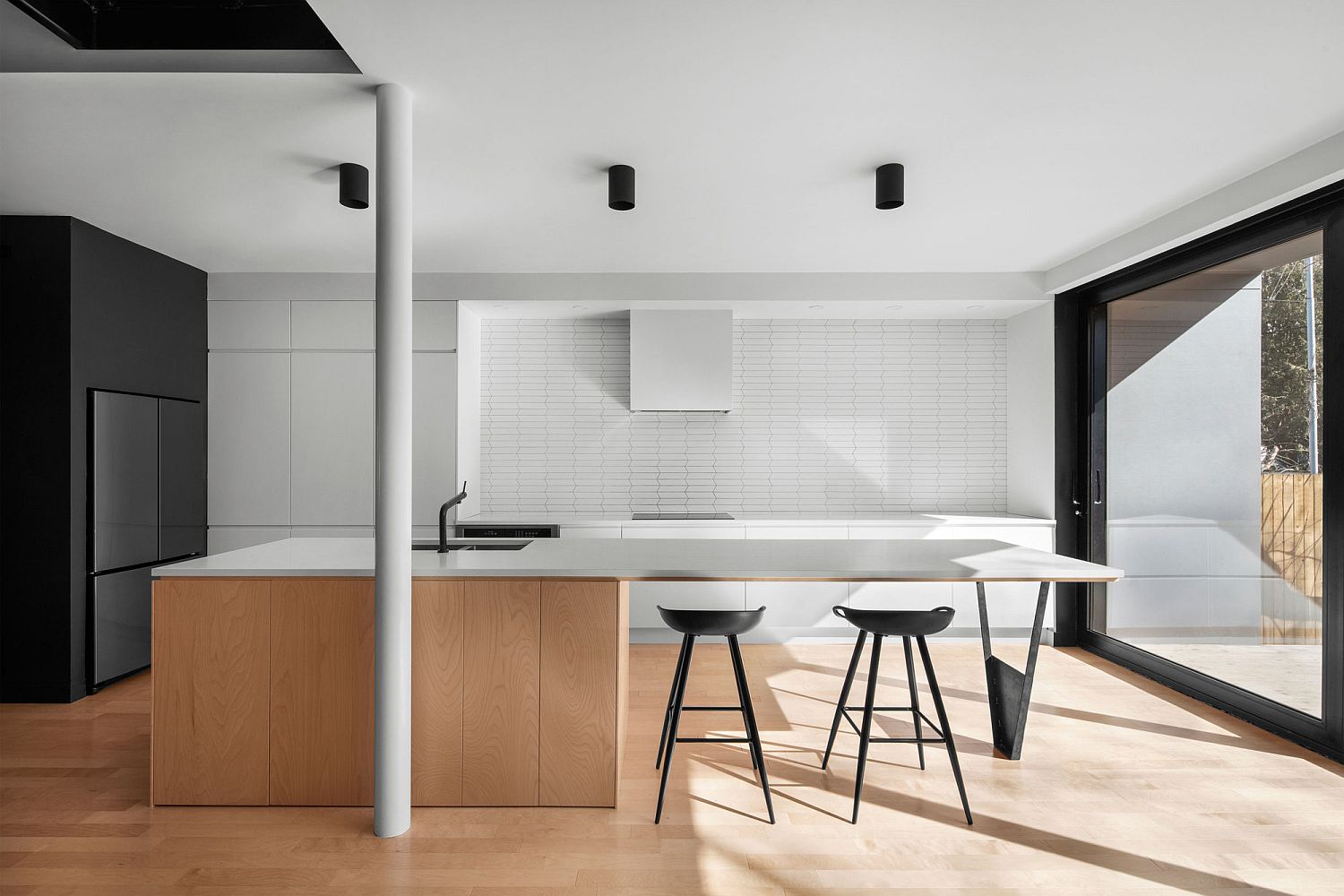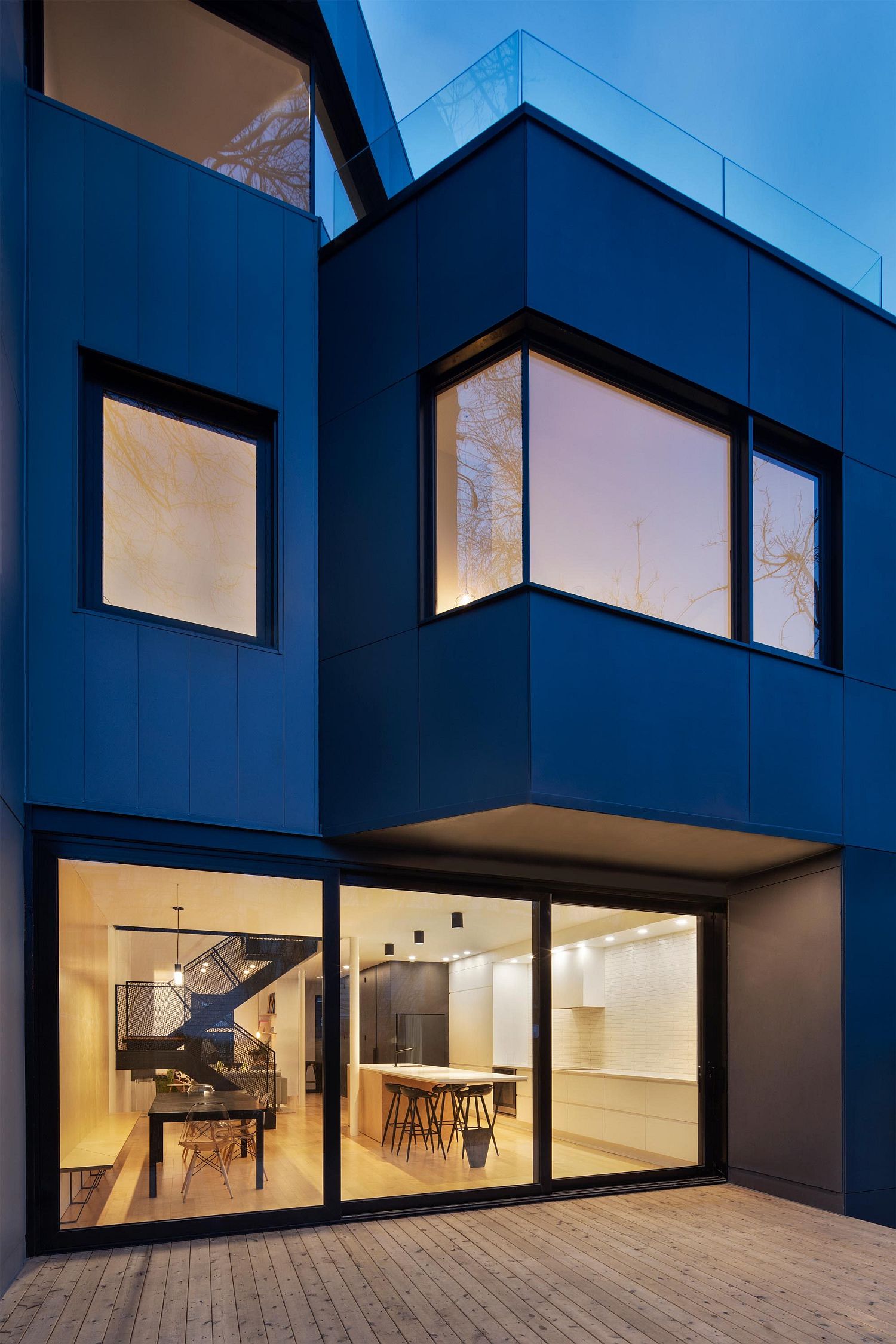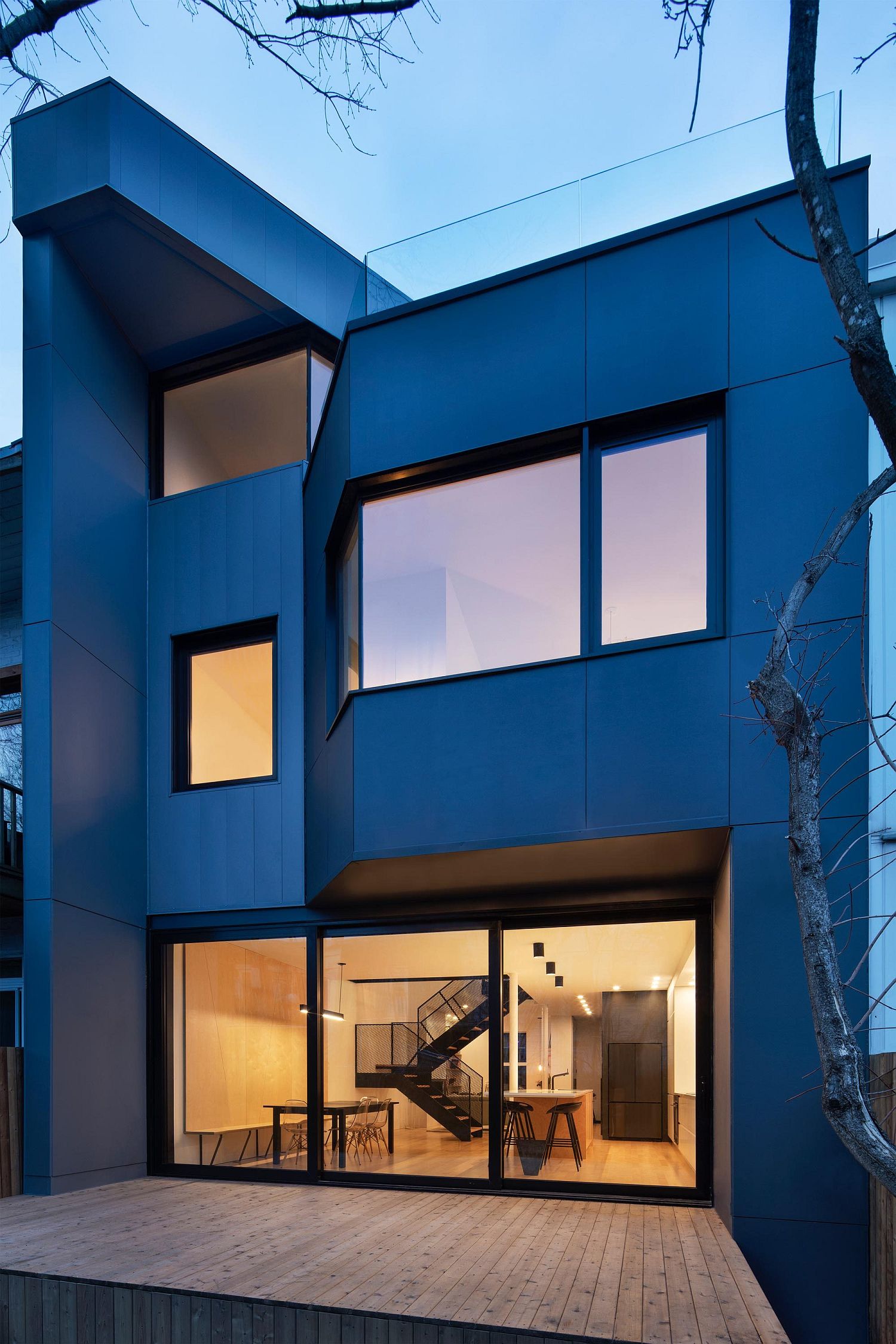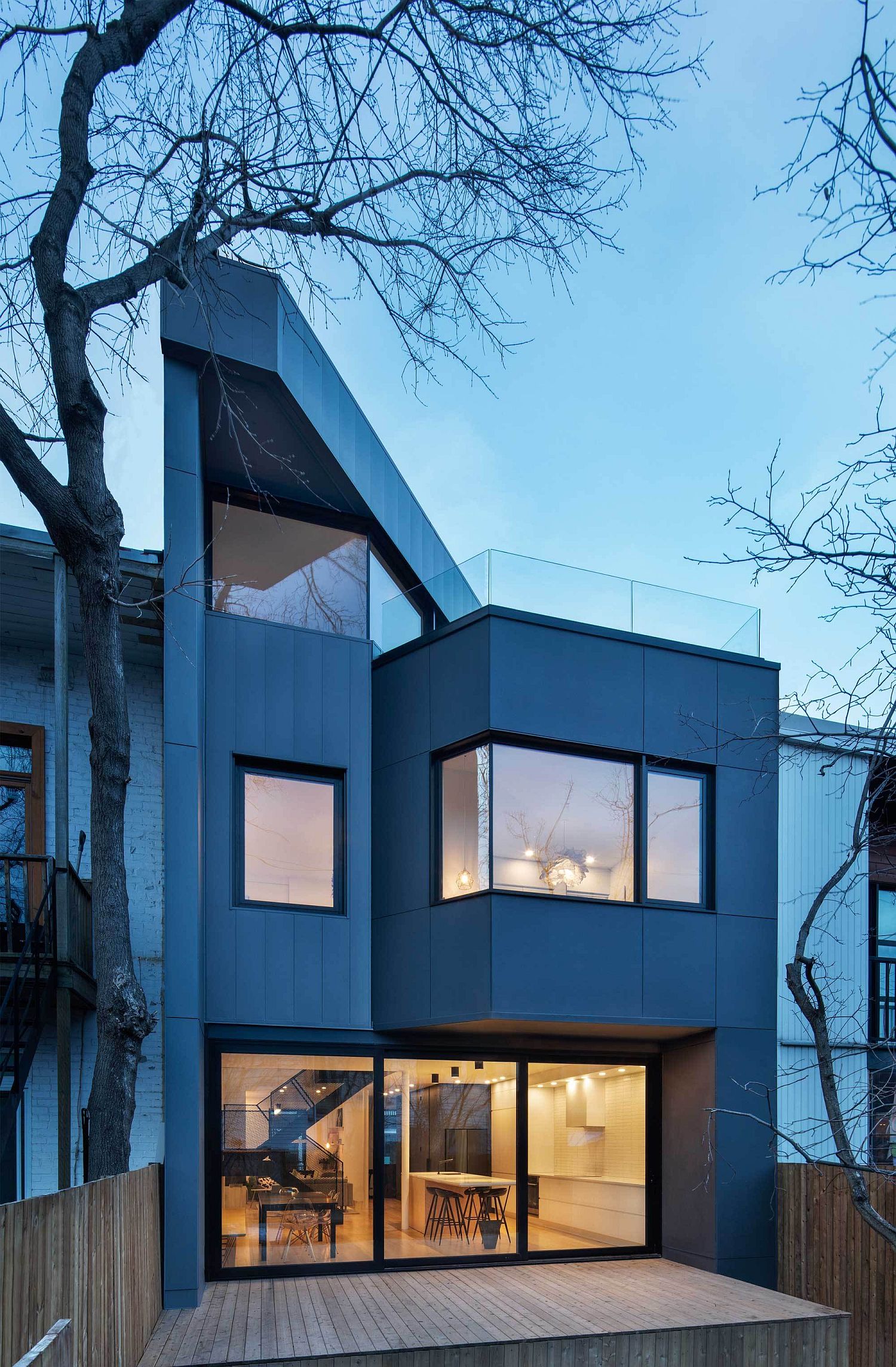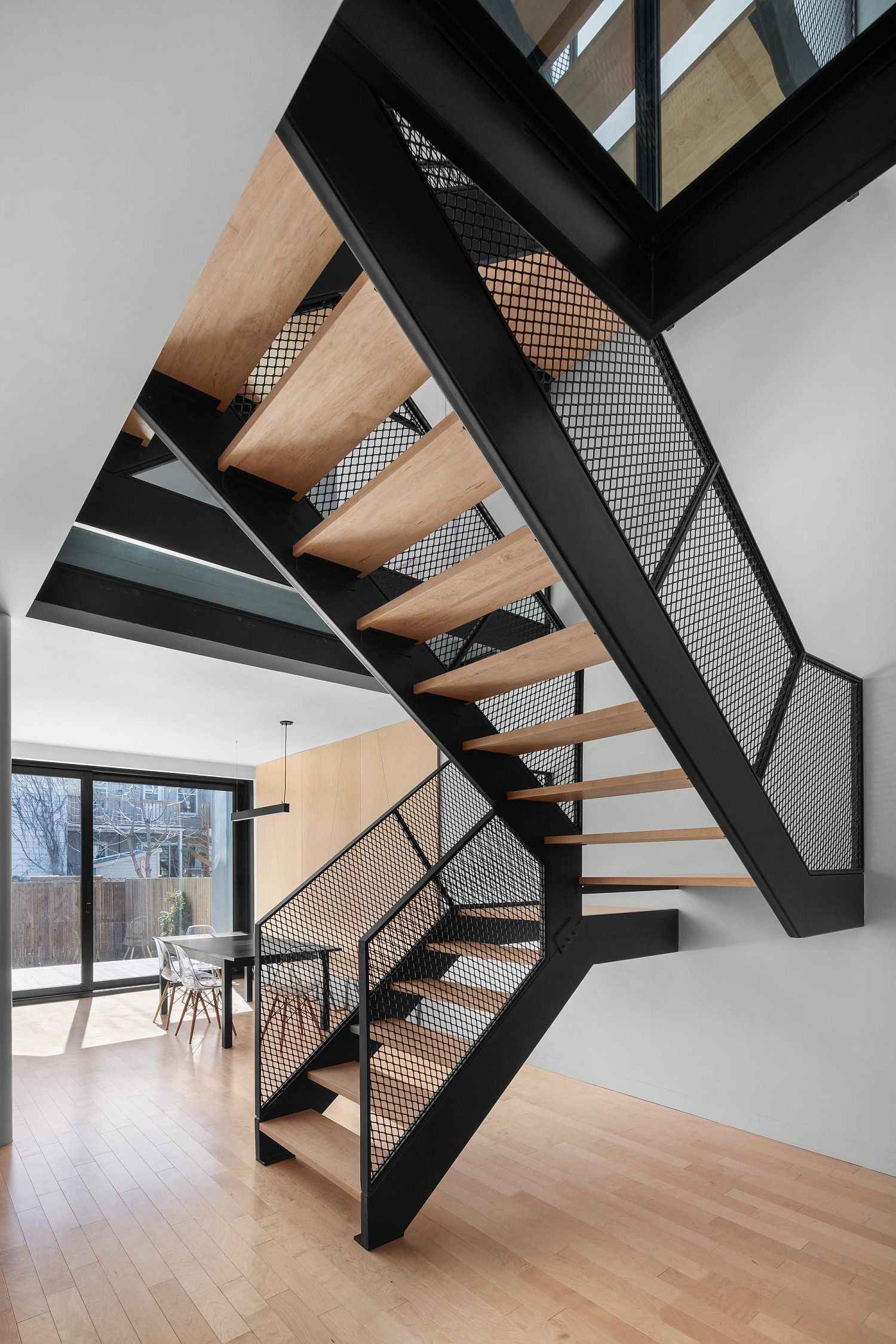 The volumetric composition is guided by the desire to create a dynamic expression between these two angular entities. In each volume, two large folded panes of glass provide a visual connection with the garden below. Inside, monochrome spaces with subdued materials surround the staircase located at the heart of the household topped by a generous skylight.
RELATED: Ingenious Montreal Residence Blends Heritage Appeal With Modern Flair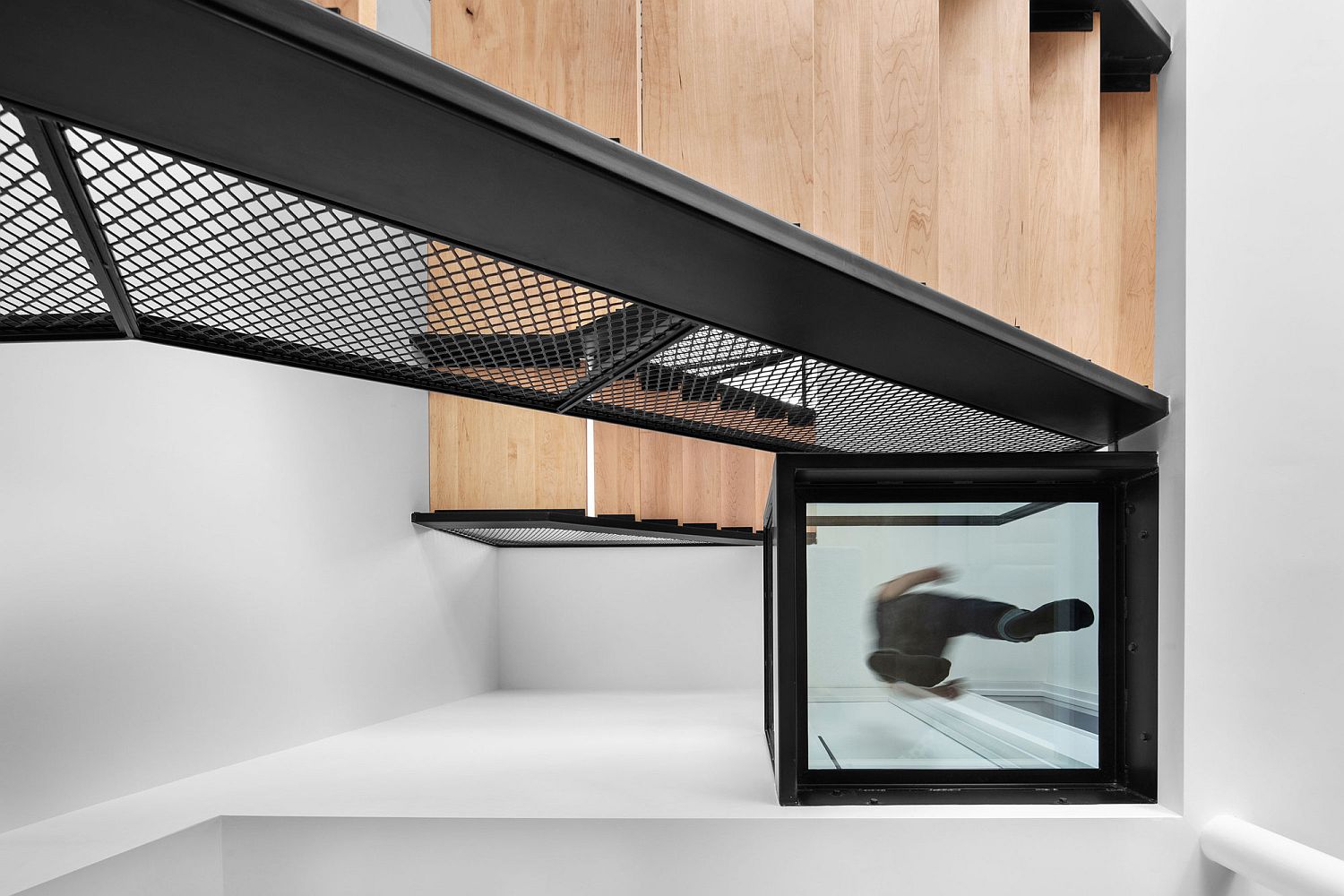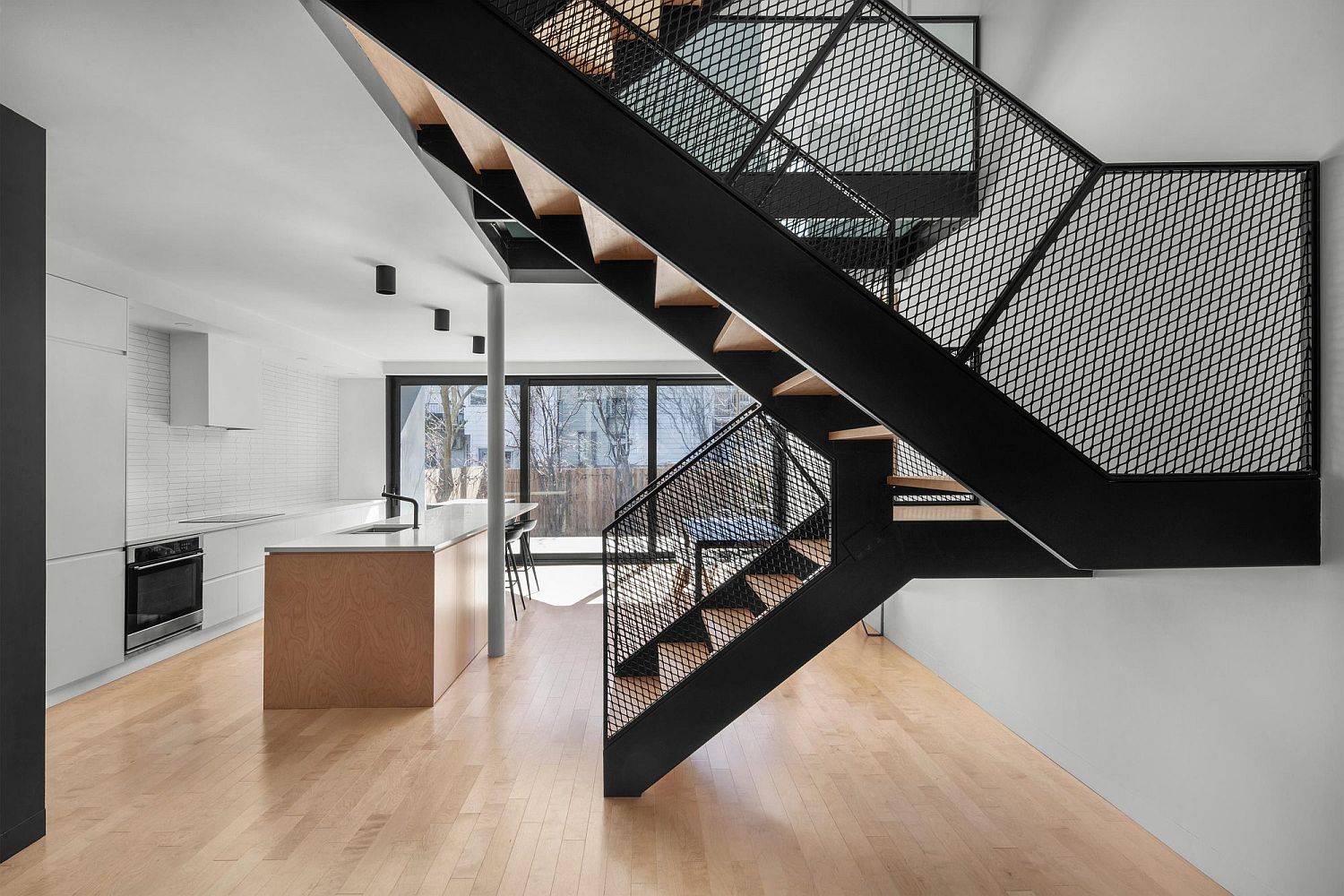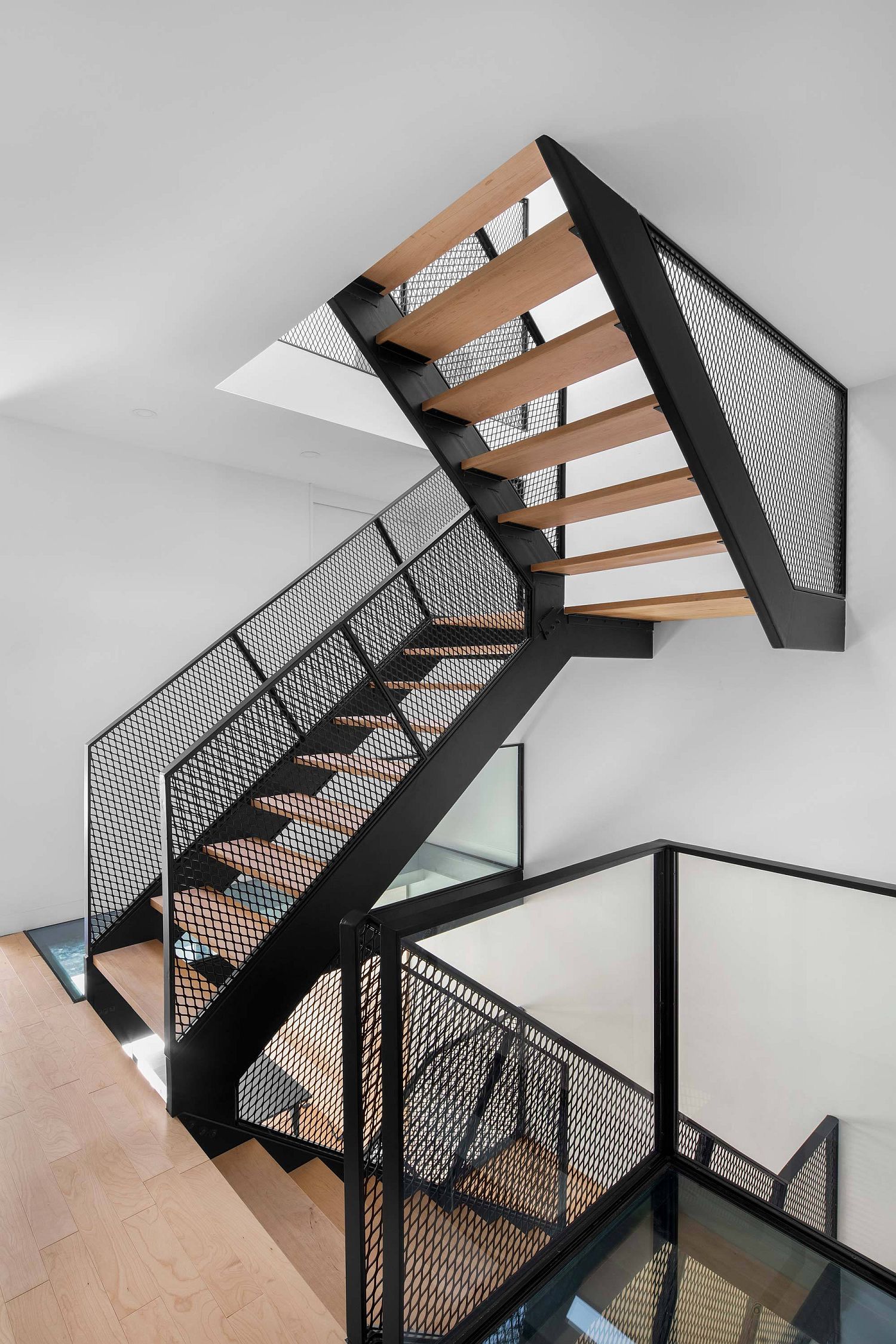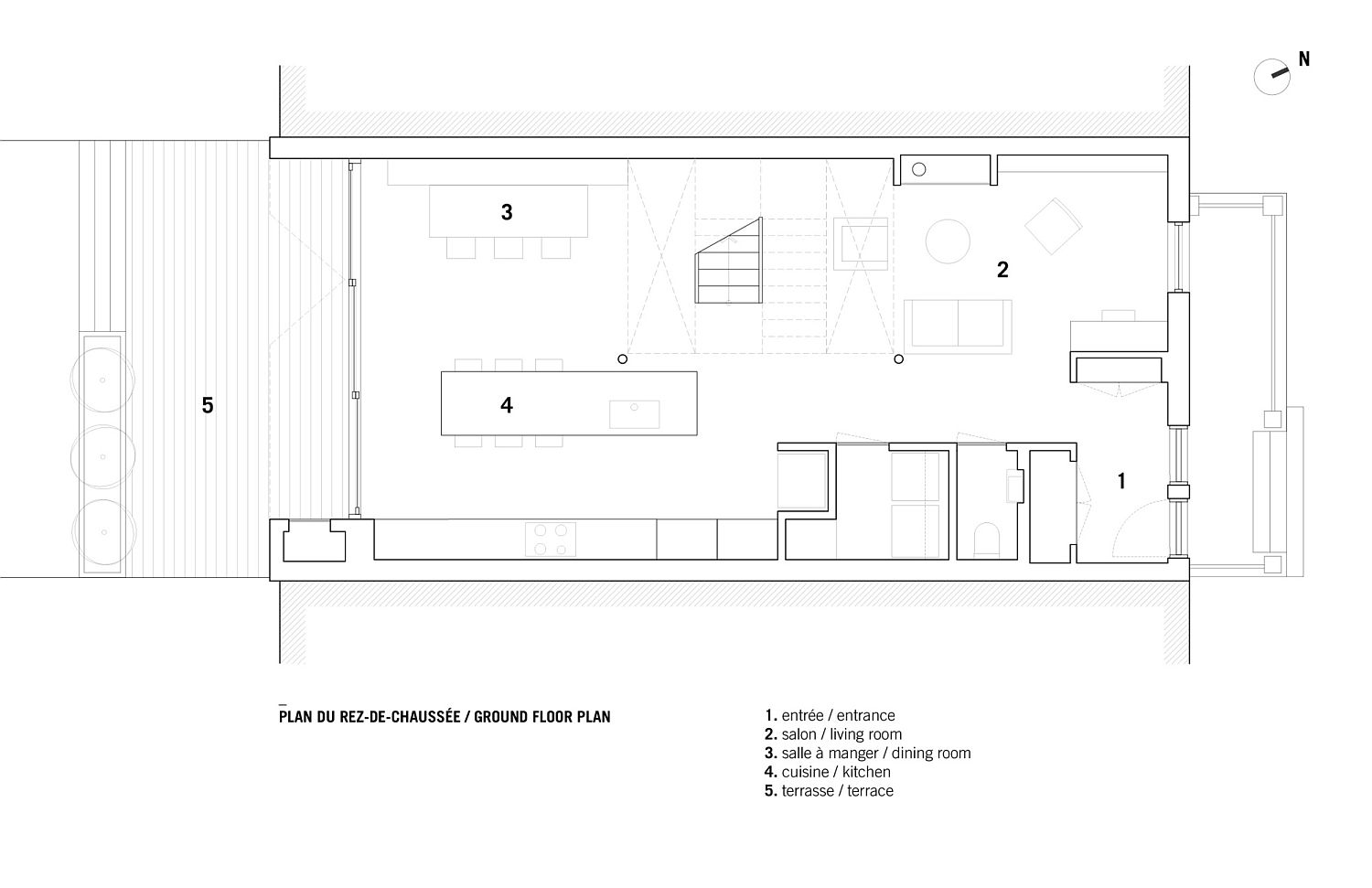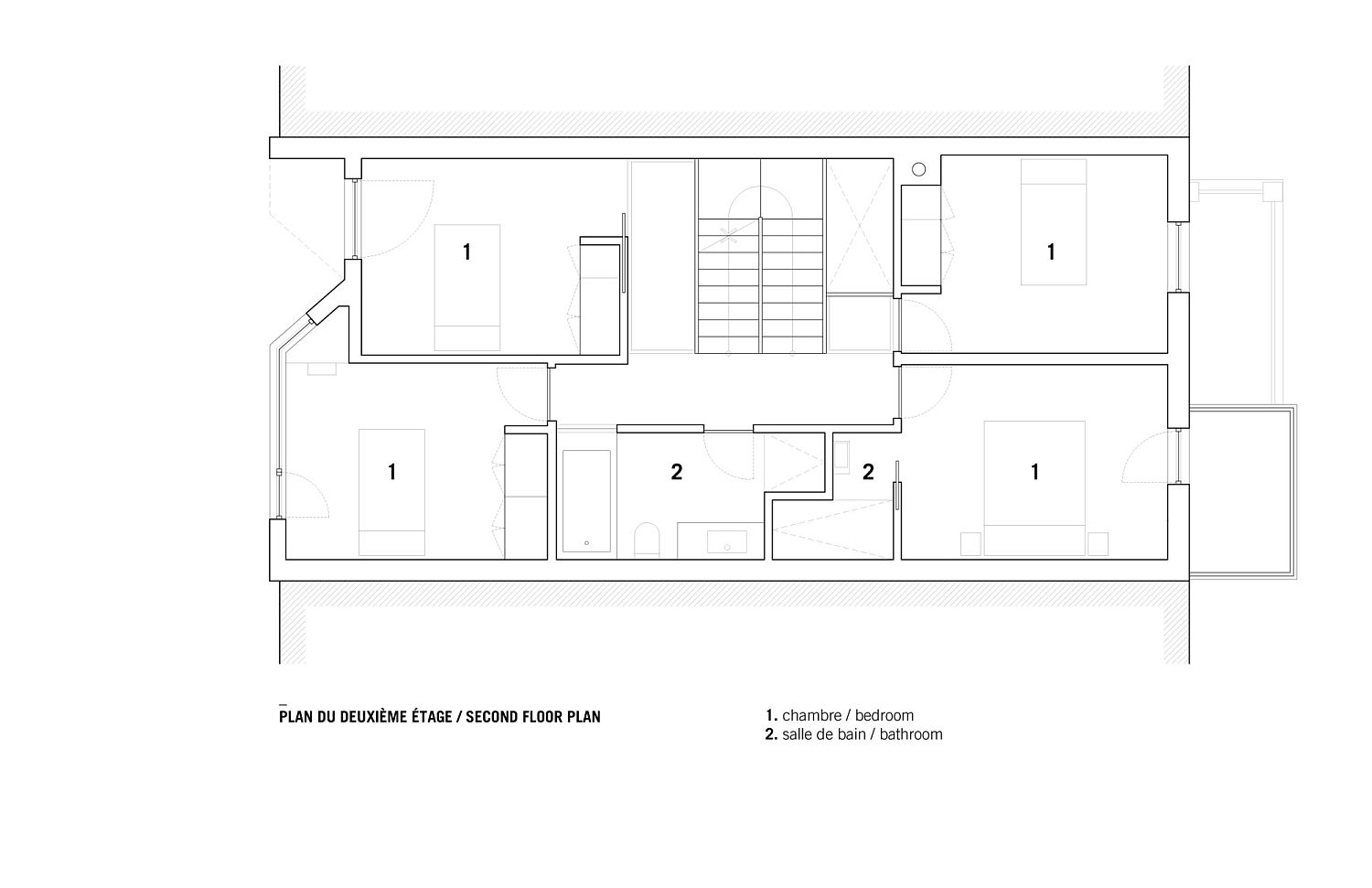 Liked the story? Share it with friends.