There are a few trends that fade away with the change of seasons and then there are trends that last for years, even decades. The last few years have seen a slow but steady growth in one color palette (if you want to call it that), which is now rapidly taking over homes across the world. No matter where you look and what style it might be, wood and white as a color scheme is making more than just big waves; it is becoming the most preferred choice among designers. This is precisely why we have seen a spurt of wood and white interior inspirations at some of the best design and décor shows all over the world. Today, we aim to bring this trend into your comfortable bedroom!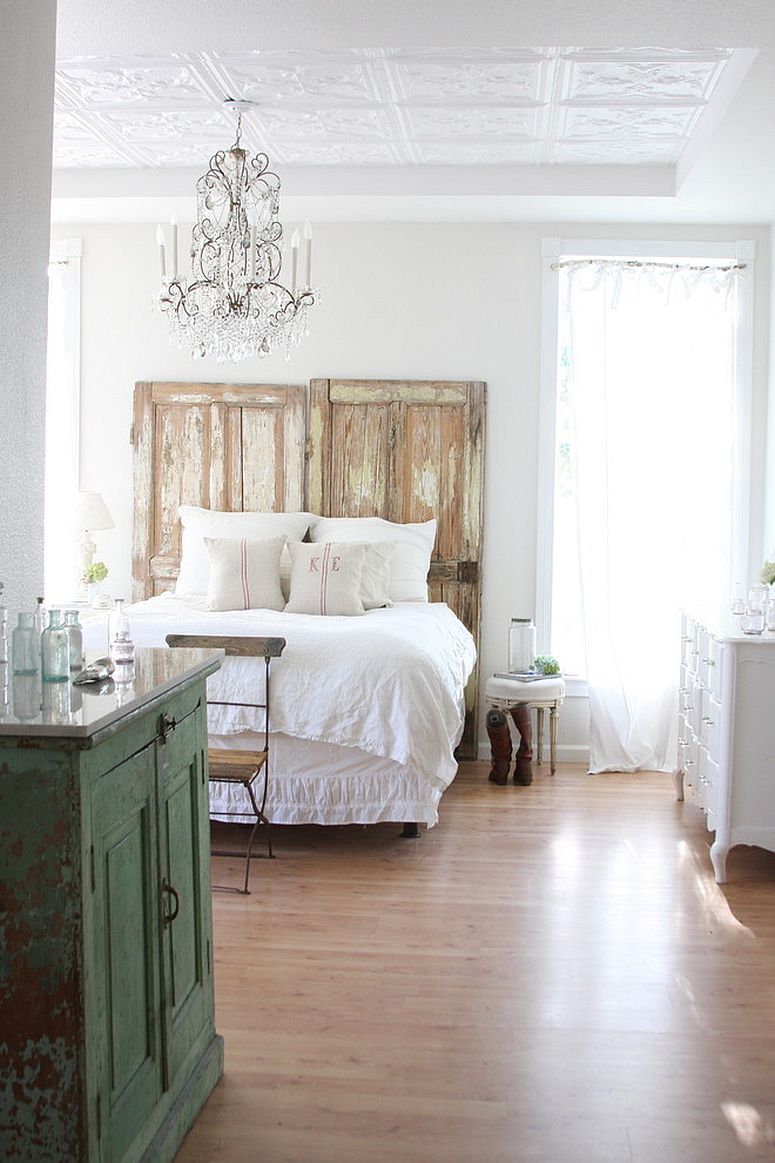 The wood and white bedroom is a modern masterpiece that combines refinement with warmth and timeless elegance. It borrows from the best elements of two contrasting worlds. White keeps things modern and allows you to add accents with ease. Wood on the other hand gives the bedroom that much needed element of 'coziness'. It is barely a wonder then that the color scheme is so very popular! With that in mind, here is a look at the best inspirations around –
Backdrop Clad in Wood
There are different ways you can go about when planning for a bedroom in white and wood. The amount of wood you want in the room largely depends on the style of the room and the overall ambiance that you wish to create. An accent wall in wood is a smart idea that never fails and with a floor and ceiling in wood, you have an even more captivating background that should stand the test of time. Adding a couple of décor pieces in wood elevates the appeal of the room further and makes the bedroom that extra bit special.
RELATED: Cozy Contemporary Bedrooms with Matching Wardrobes and Décor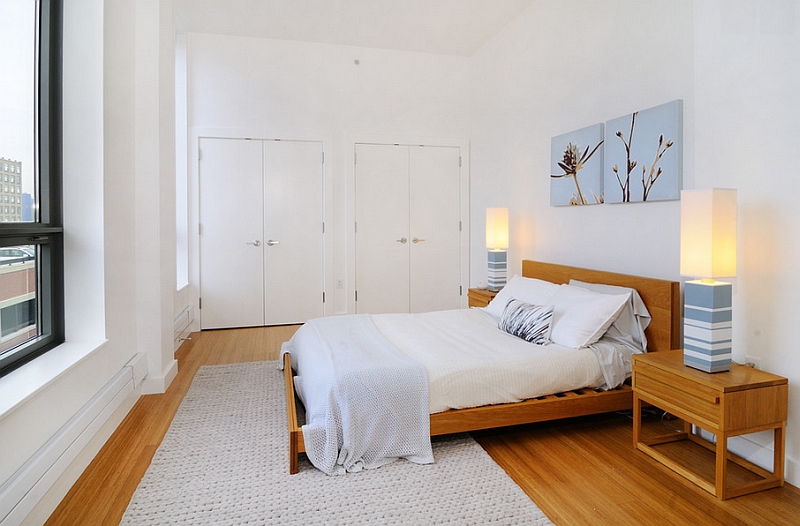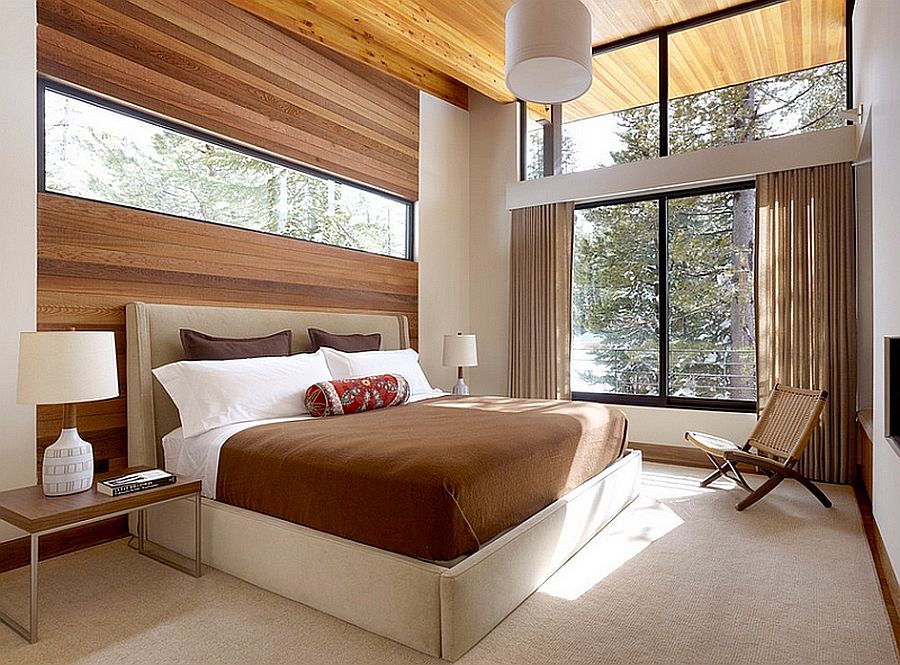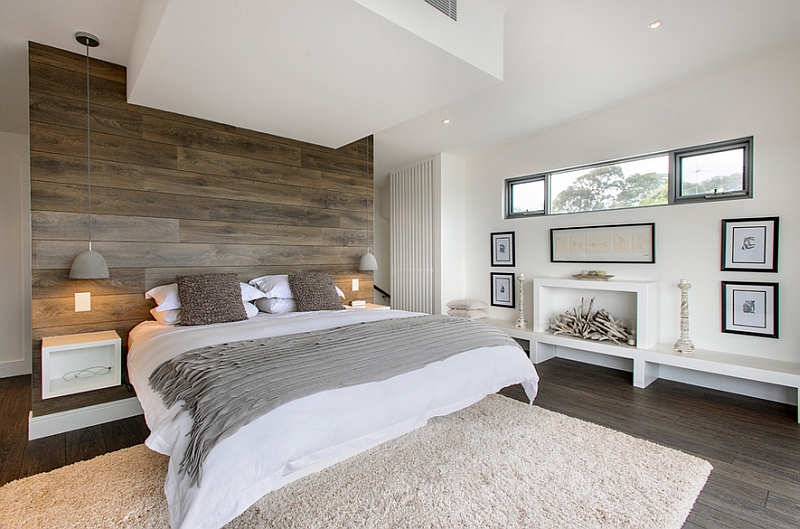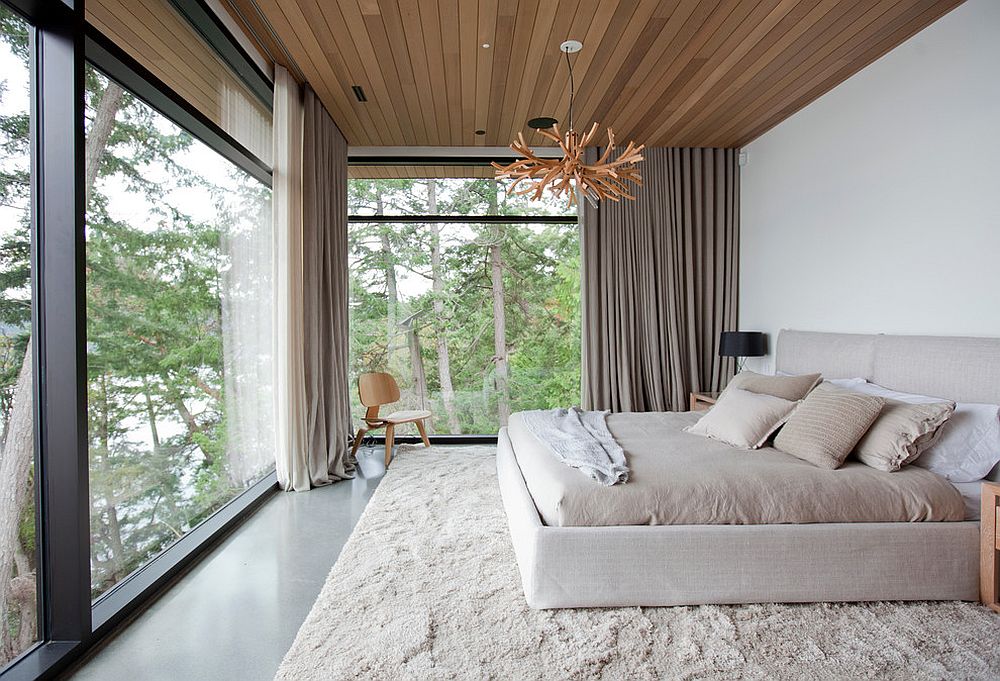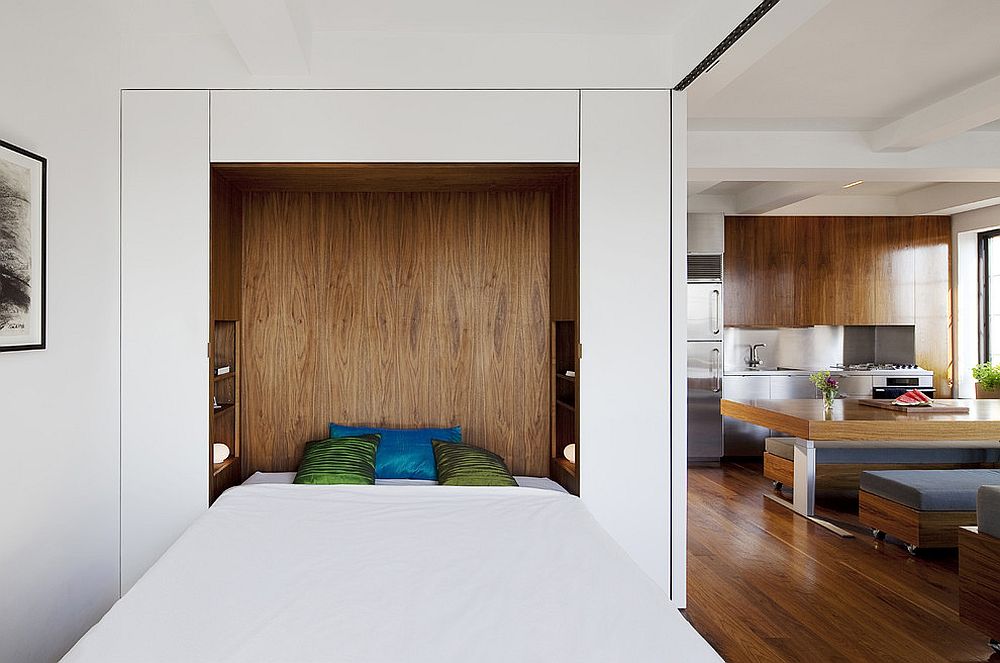 Décor, Accents and Wooden Bed Frames
If you do have reservations about adopting a woodsier backdrop in the bedroom, or if it simply does not fit in with the style you want, then it is best to turn to décor and accents that add woodsy panache to the space. Strip away all the color from the room and bring in a bed frame in wood and add a couple of matching nightstands to accentuate the look. This makes for a more exquisite bedroom setting and with changing seasons you can usher in a hint of color to this setting by using bedding and pillow covers in a hue of your liking.
RELATED: 25 Reasons to Fall in Love with a Live-Edge Headboard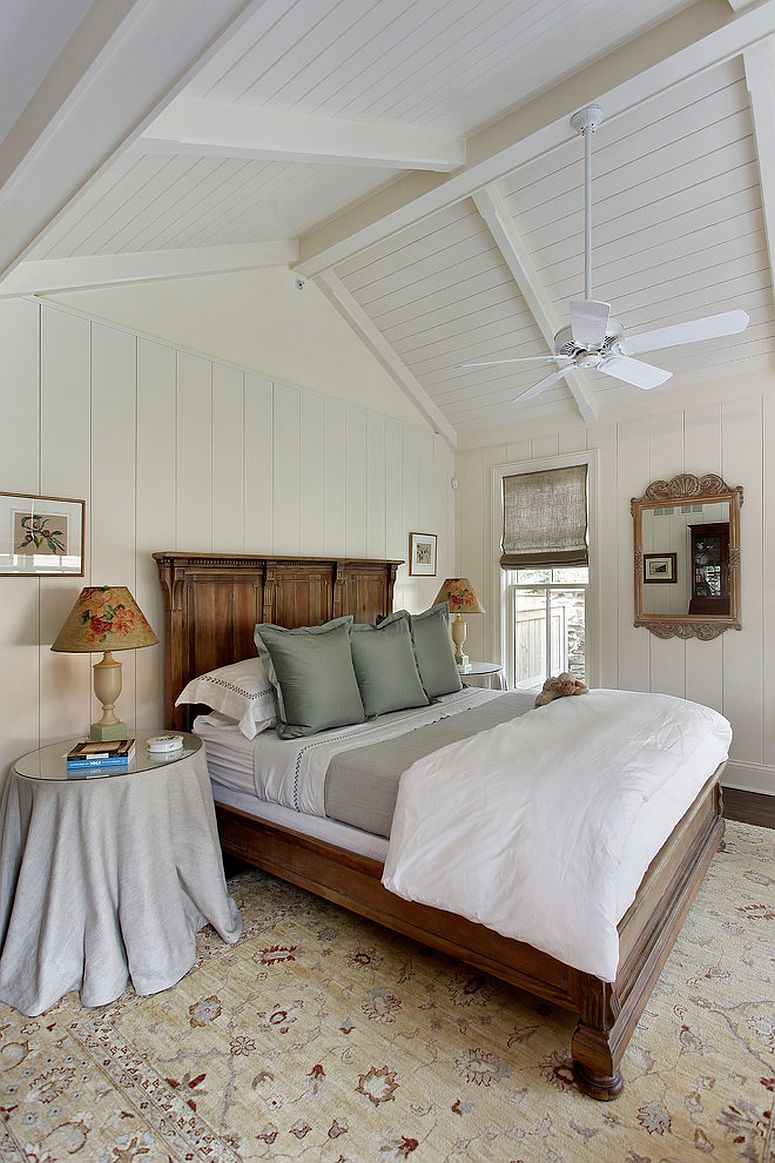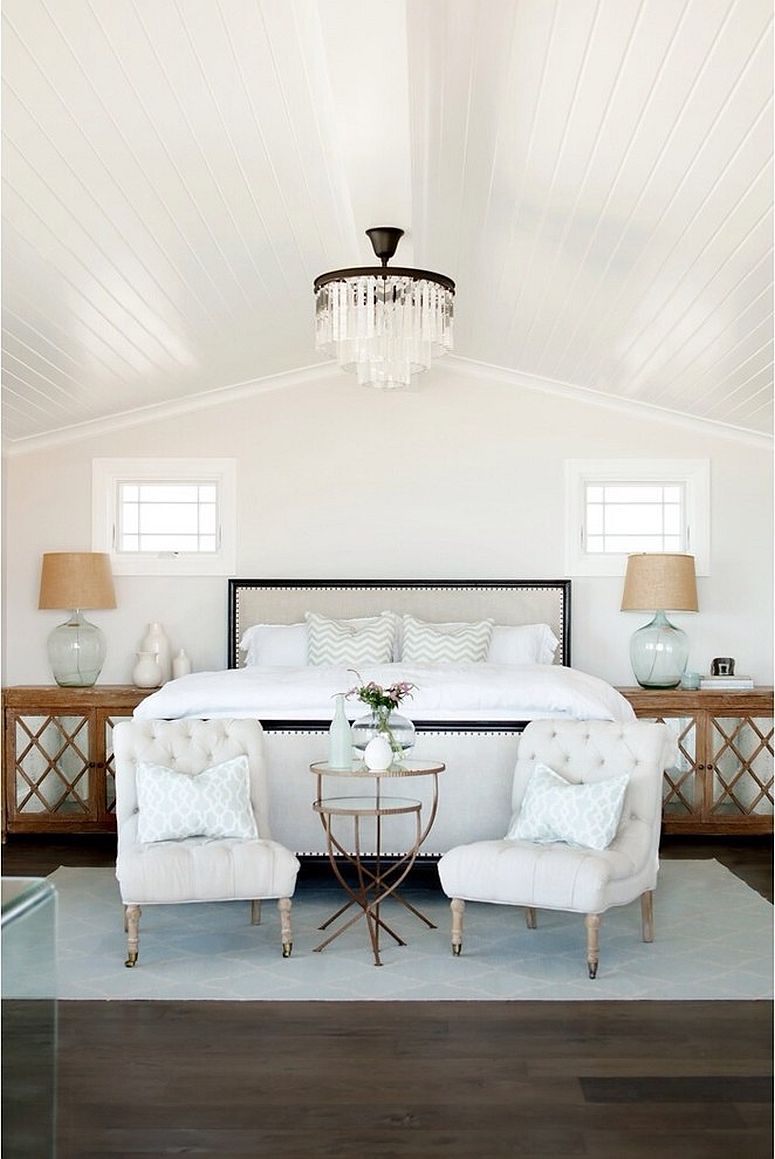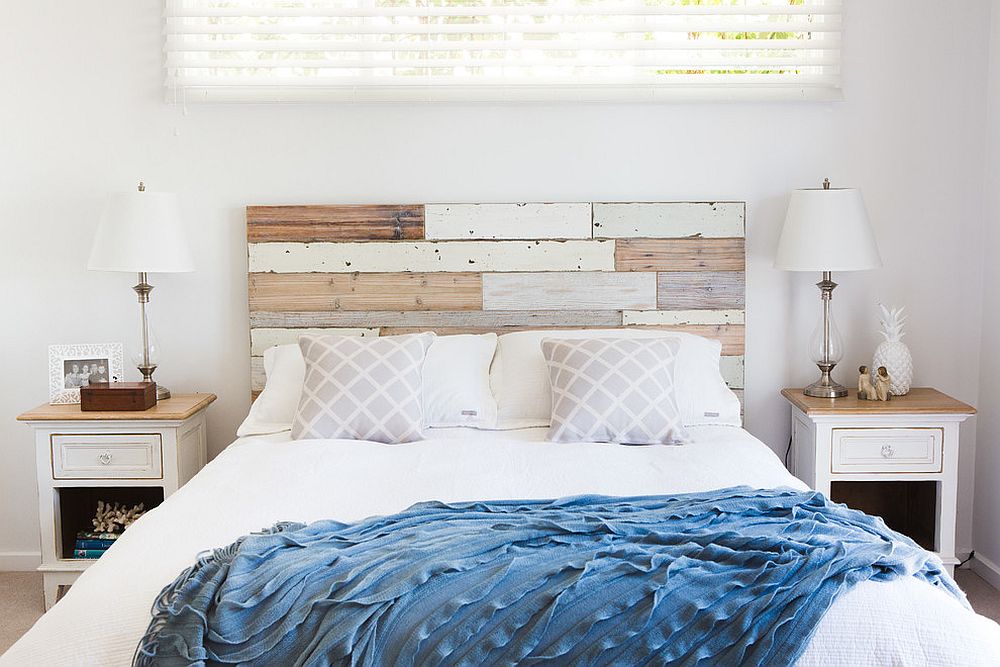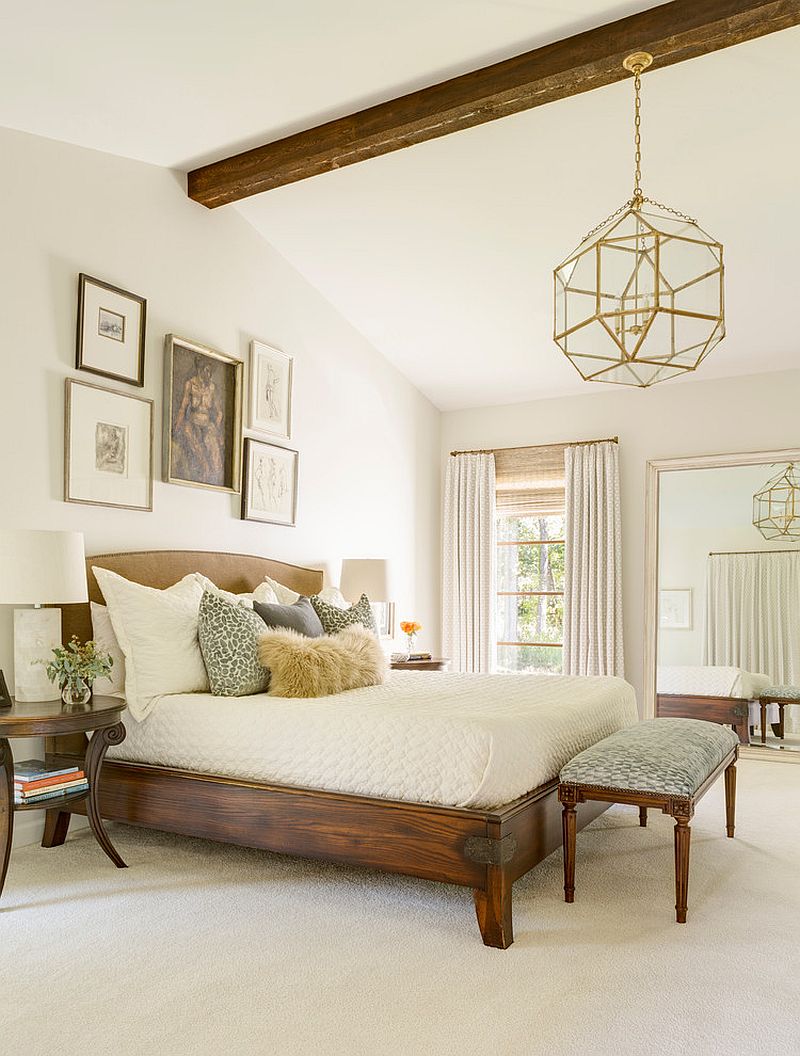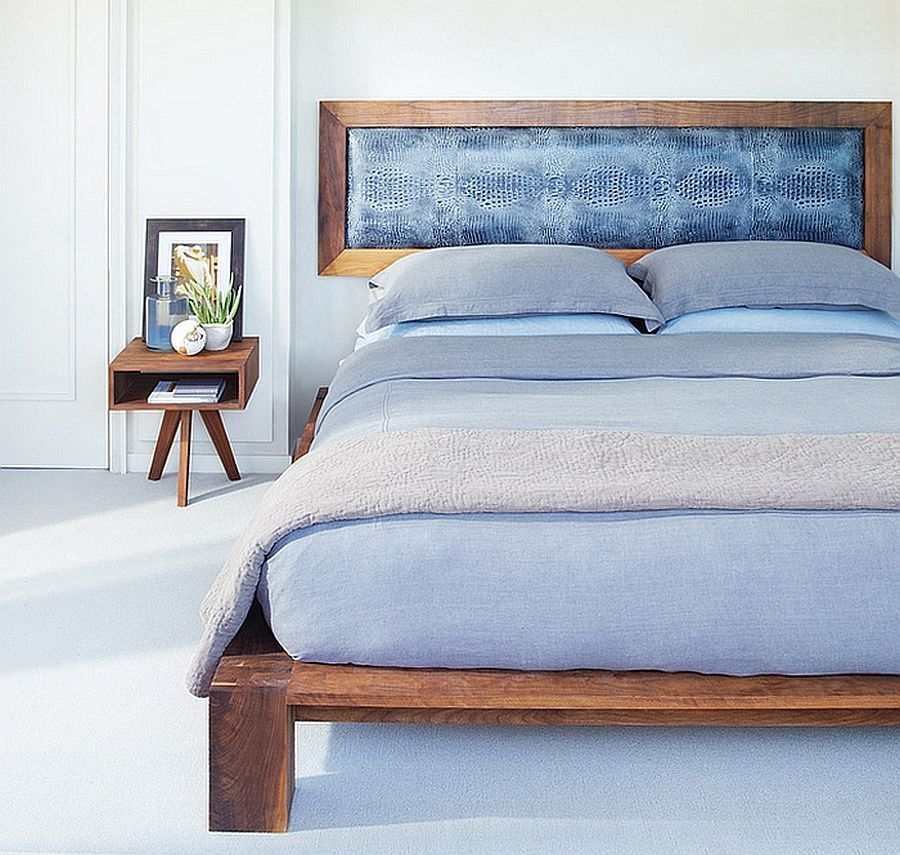 Trendy Style Statement
The wood and white bedroom look can adapt to a variety of styles with complete ease. Be it modern minimal and contemporary or rustic and farmhouse, by altering the strain and finish of the wood, you can interchange between a variety of themes and styles with ease. Also play with different tones of white to alter the ambiance of the room and with even lighting you can shape a bedroom that will last the test of time.
RELATED: 25 Awesome Bedrooms with Reclaimed Wood Walls