A stylish modern home that aims to combine a dash of minimalism with a cozy, inviting ambiance, this gorgeous residence in Oberhaching, Bavaria was designed by Despang Schlüpmann Architekten. The exterior of the house is a wonderful blend of woodsy elegance and contemporary style, as clean, straight lines, large glass windows and pops of gray paint a distinct and dashing visual. This clever balance of elements and sophistication continues indoors as well, as a neutral color scheme dominated by white and gray shapes a serene yet refined backdrop. The living area, kitchen and dining space sit on the lower level of the home, while the top floor contains the private quarters.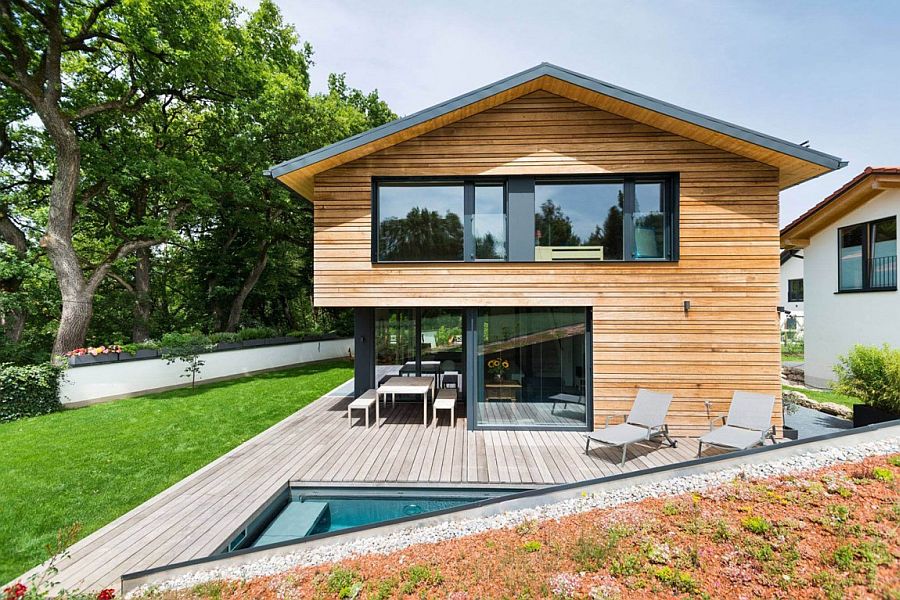 Large glass doors and windows on the lower level connect the large, open plan living area with the landscape outside, even as the wooden deck and pool area become an extension of the interior. A lovely bookcase adds color to the cultured living room where décor and accessories are kept to a bare minimum. Even the kitchen workstation and island reflect this sense of minimalism, as they shun away any excess and blend into the background seamlessly. Shelves and cabinets seem to melt away into the backdrop even as the fabulous pendant lights above the dining table steal the spotlight!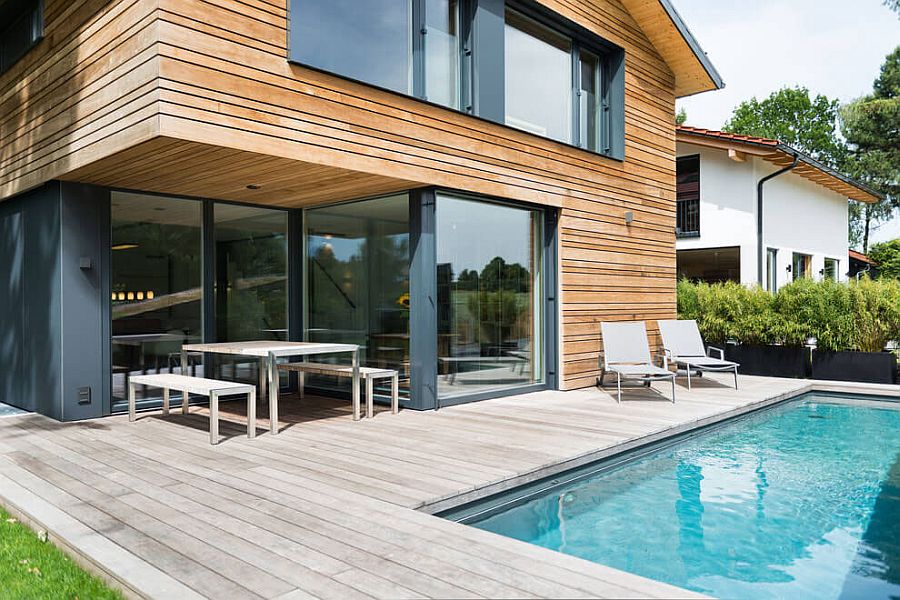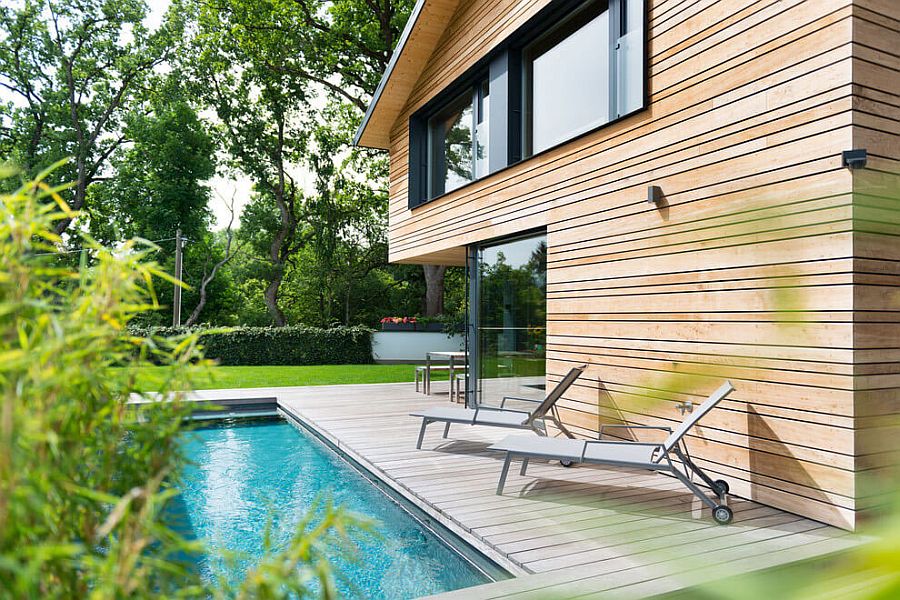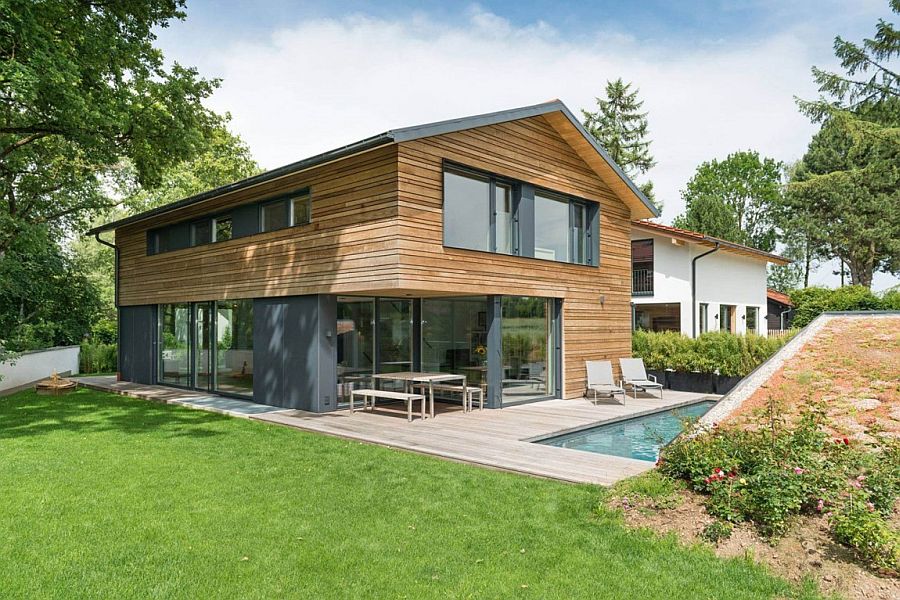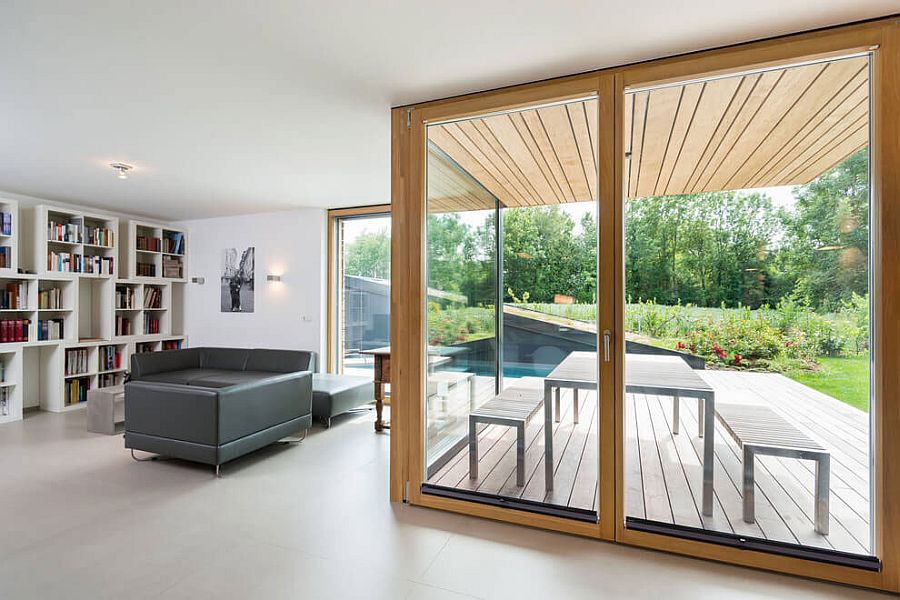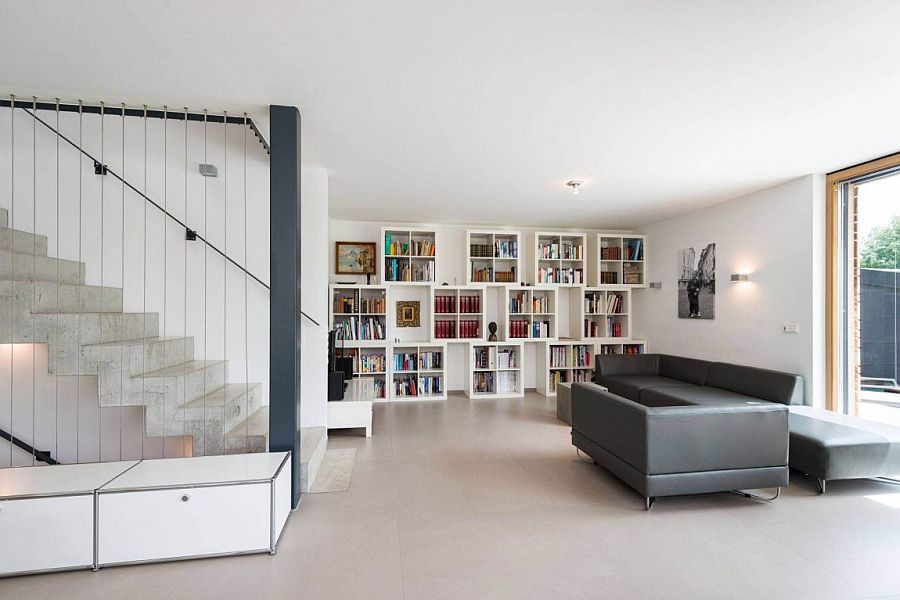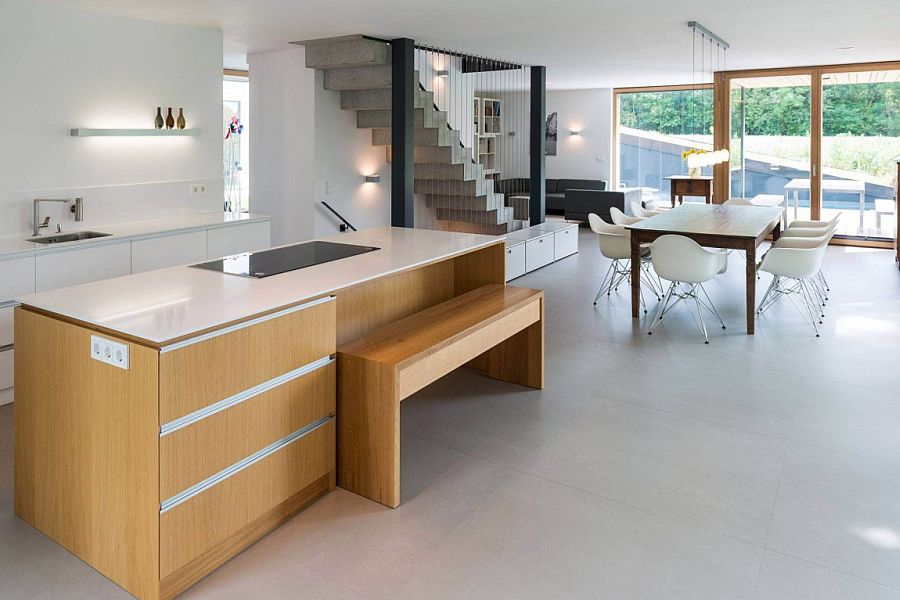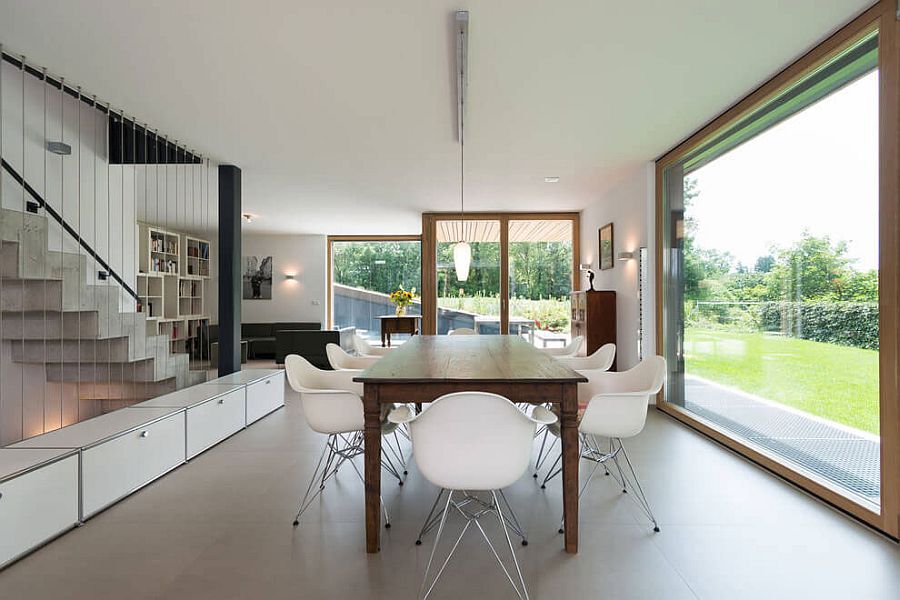 Even in the kids' room it is only décor and toys that bring in pops of bright color to an otherwise neutral backdrop, and this theme continues into the master bedroom and bathrooms as well. Smart windows in each room frame the views on offer beautifully and ensure that the canopy outside becomes a part of the interior. Refreshing, uncomplicated and classy, this is a gorgeous family home that places emphasis on frugality and functionality.