Ilse Crawford is a much touted and buoyant British designer whose astute design insight, confidence, warmth and charm afford her work a level of focus that is human, expressive, harmonious and accessible. Crawford's design journey began at an early age. In an interview with the South China Morning Post, she reflects: "I would walk around with my mum adding character touches to the rooms. I've always been conscious of how buildings change behaviour. Some spaces make people relaxed, others make them more mechanical." A staunch champion of design that is constructive and beneficial to the human psyche, Crawford recognises the impact our environment can have upon happiness, health and wellbeing.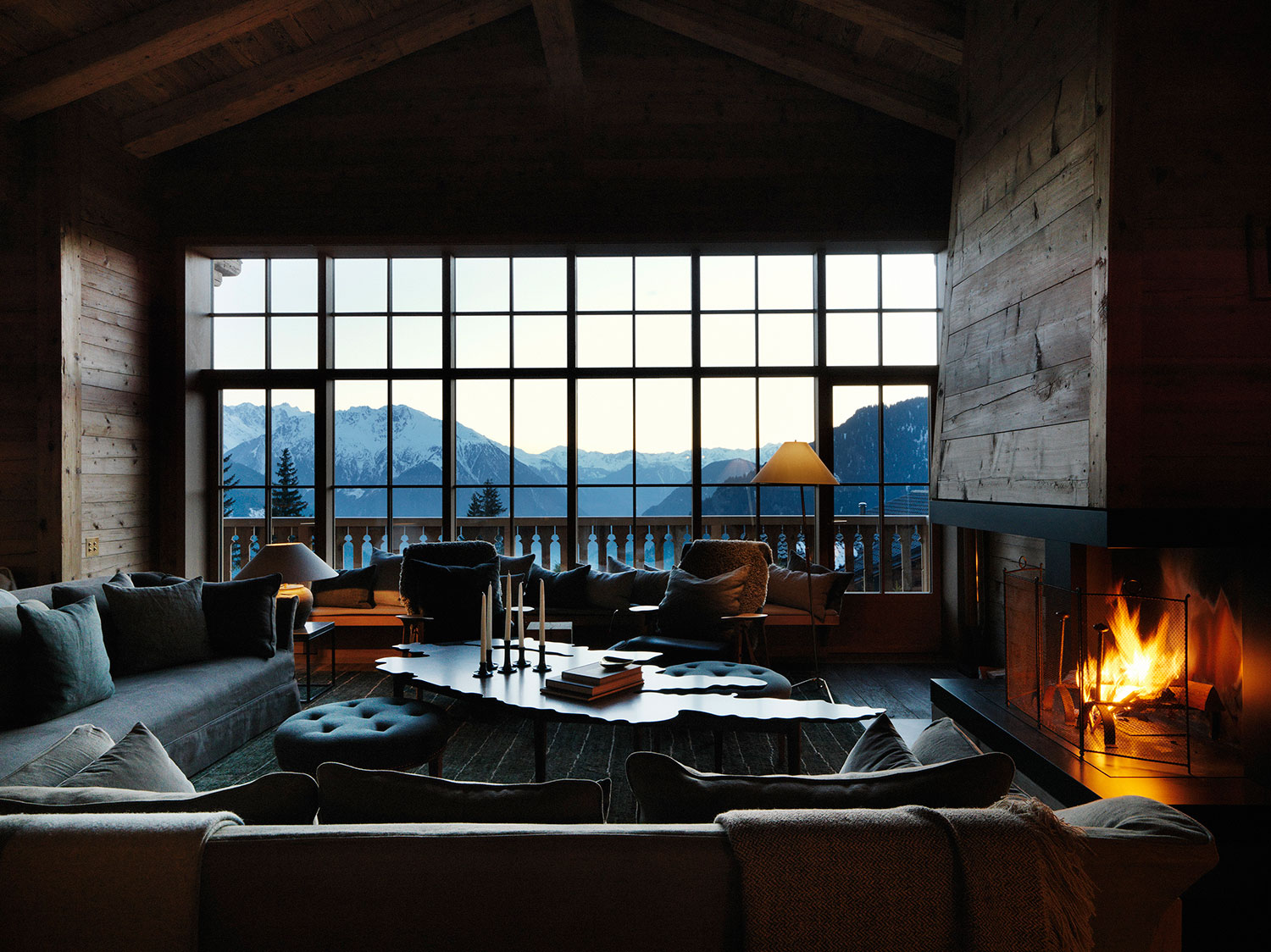 A family home away from home in the Swiss Alps by Studioilse.
Early Years
Born in London in 1962, Ilse Crawford lived her formative years in the capital's then bohemian Notting Hill. Her mother was Danish, an artist and pianist, her father the economics editor at the Sunday Times. In her childhood, Crawford attended state-run schools and later in her youth, the family moved to a shabby ex-vicarage in the English county of Kent. The dwelling's rambling rooms and hallways would eventually inspire some of Crawford's adult work.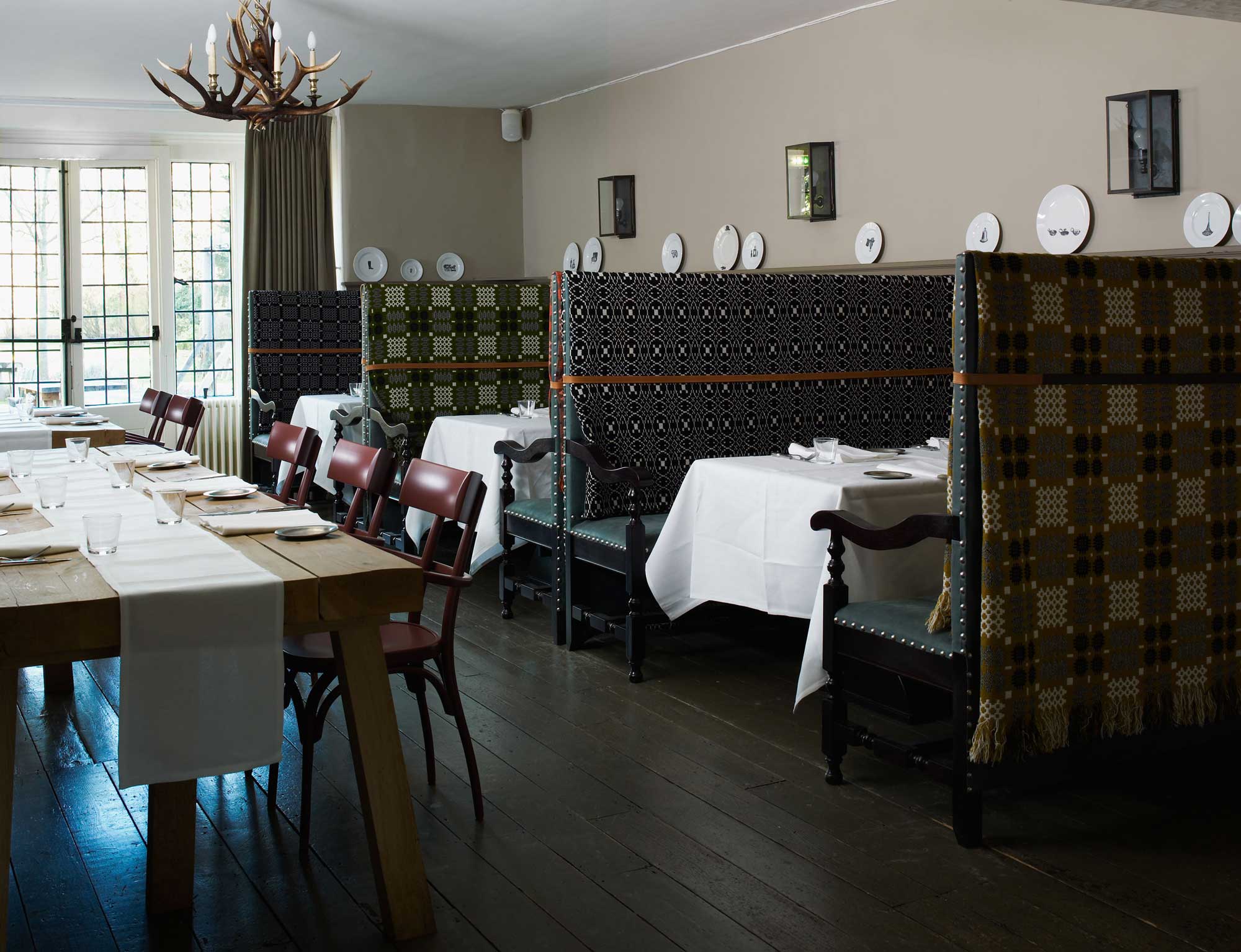 The Olde Bell inn by Studioilse.
Aged eleven, she attained a place at a girl's grammar school in Tunbridge Wells (a spa town in Kent). The story goes that everyday she would finish her homework in the school library and then peruse Vogue magazine. Sadly when she was just eighteen, her mother died after a prolonged illness. Rather than a planned period of study at York University (and having to help at home with her siblings), Crawford instead enrolled at Bedford College (now Royal Holloway) in London to read history.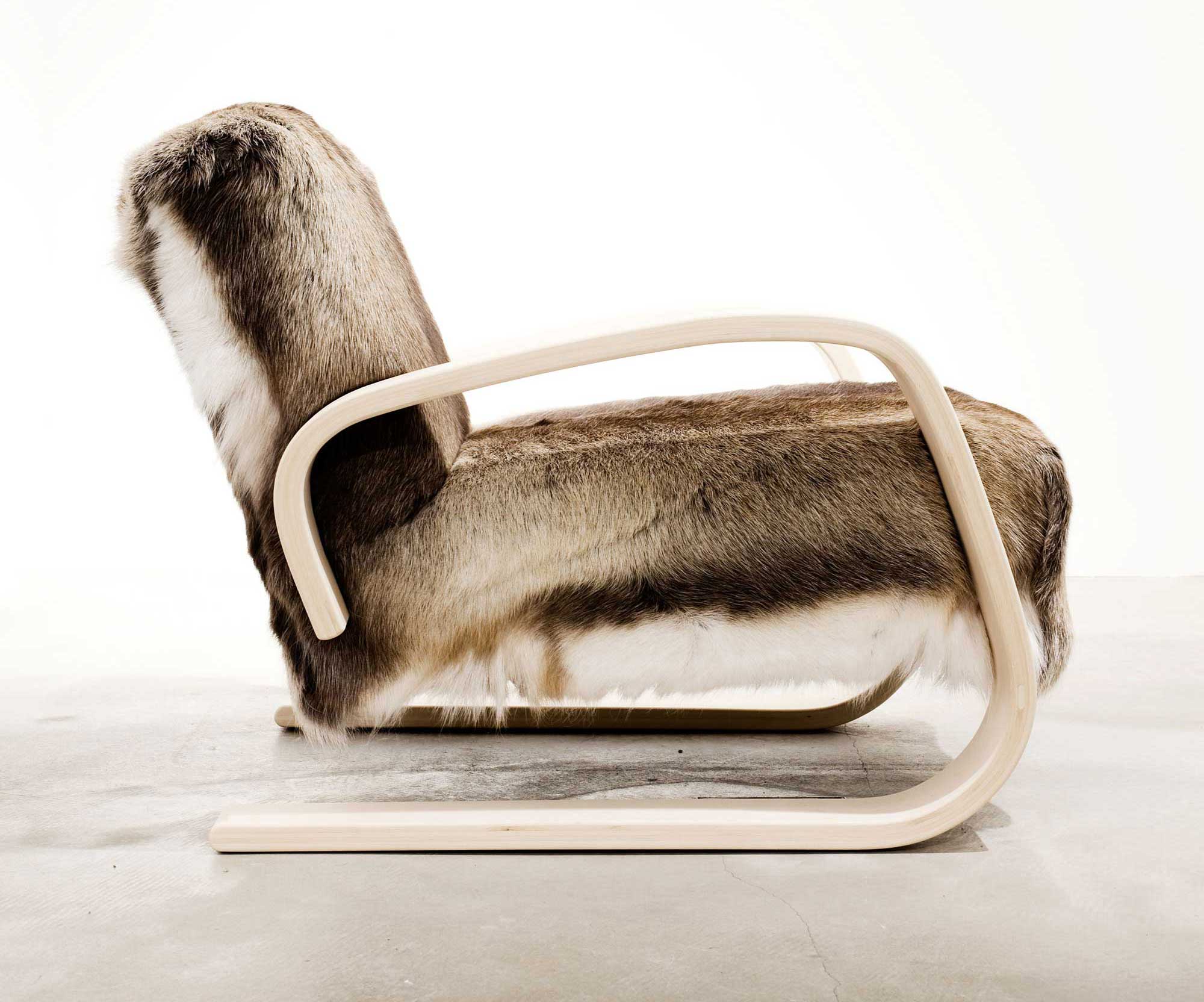 Celebrating Arteks' 75th anniversary, Ilse Crawford reinterpreted Alvar Aalto's iconic armchair 400.
Ilse Crawford worked her way through a series of jobs, including a sub-editor at the Architect's Journal, before moving onto the World of Interiors. In 1989, aged 27, she launched British Elle Decoration, a magazine that had a significant impact on the British design scene at that time and continues to thrive today. She left Elle Decoration in 1998, moving to New York to work for fashion designer Donna Karan, a position she ultimately felt was too corporate.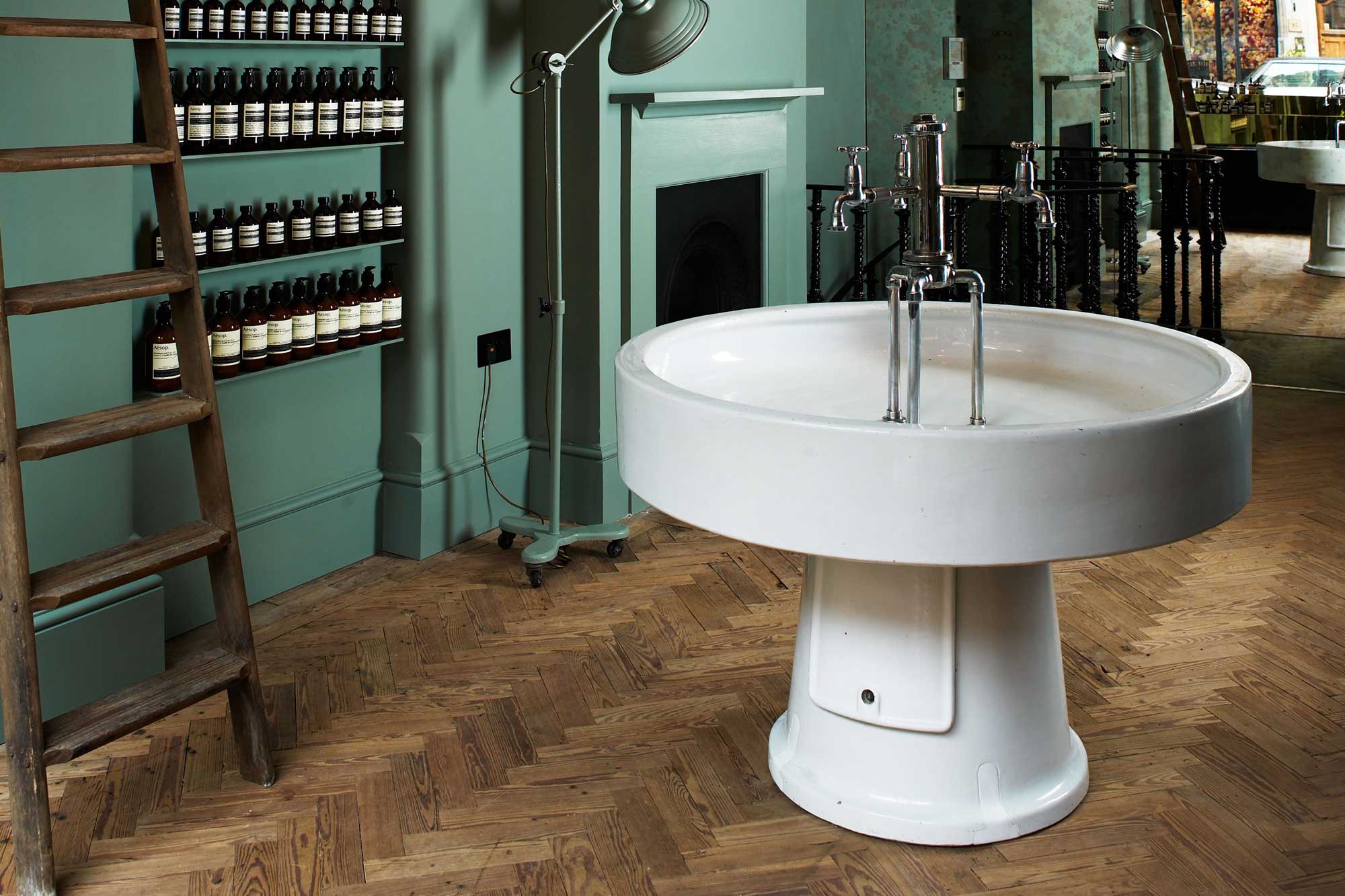 London's first Aesop store by Studioilse.
Design Philosophy
Ilse Crawford established Studioilse, her eponymously named design studio, over a decade ago. Since then, the studio's reputation has grown considerably, completing projects that encompass the fields of interior architecture, interior design, brand identity and product design.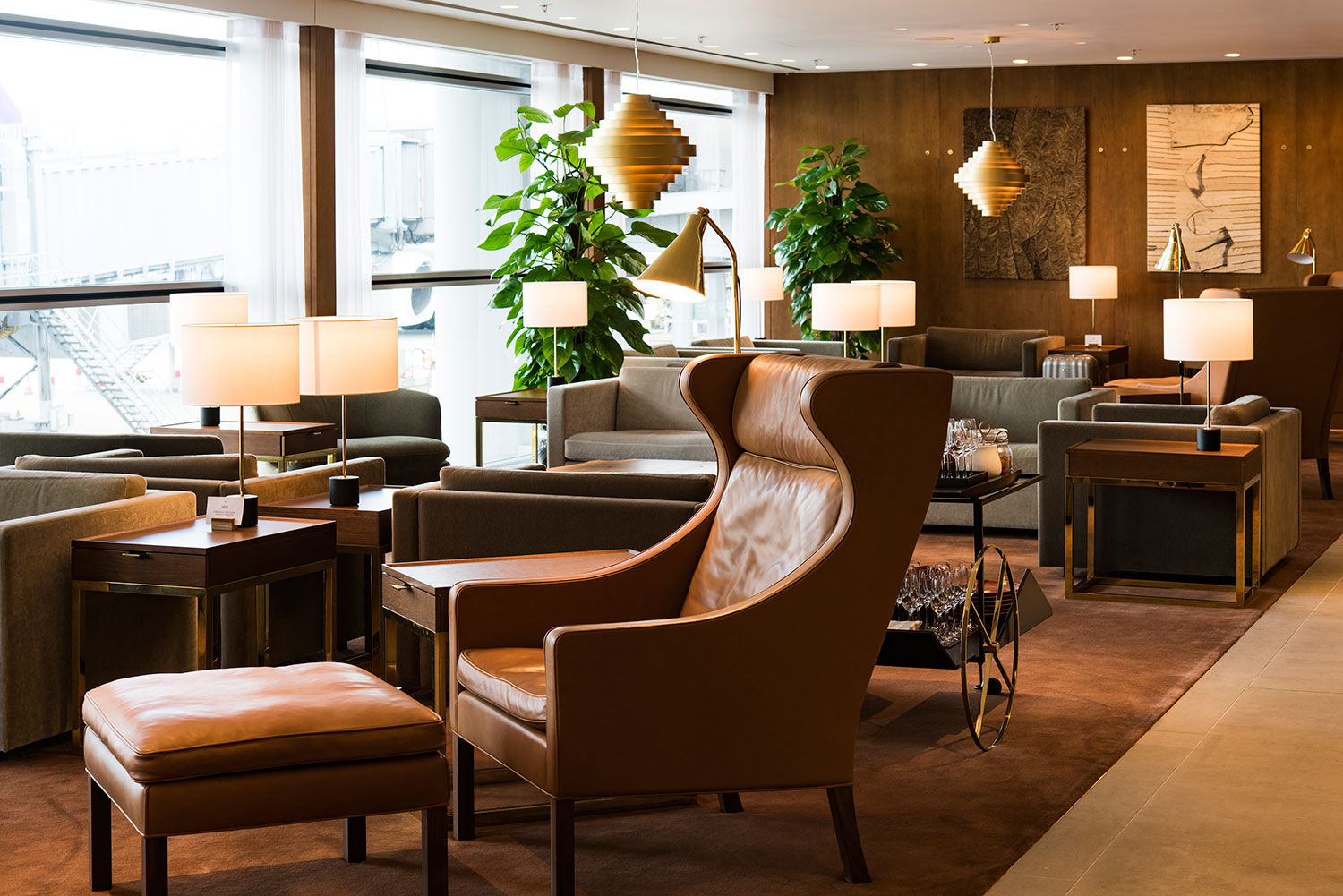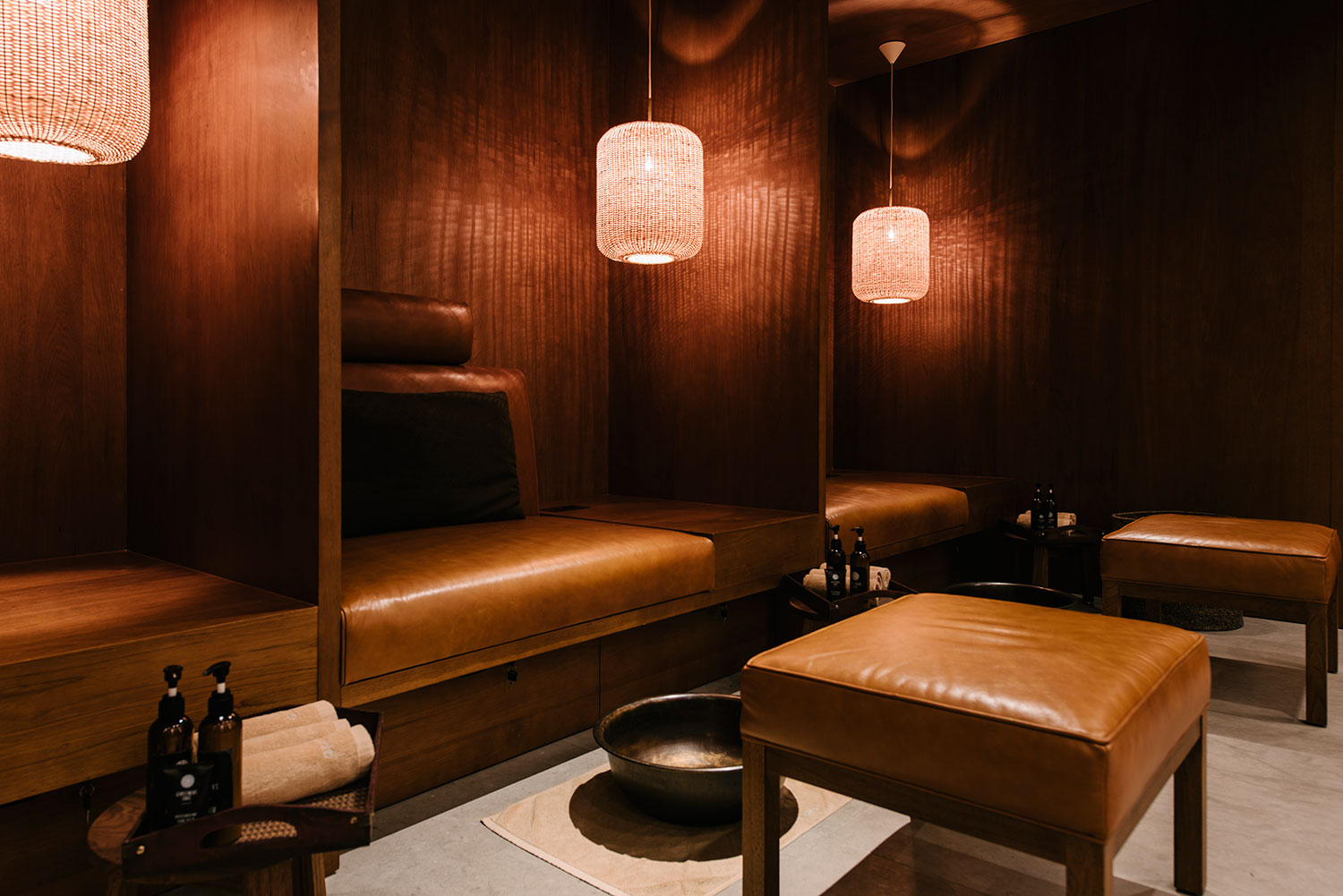 The Pier First Class lounge in Cathay Pacific's Hong Kong hub airport by Studioilse.
Ilse Crawford's design is imbued with integrity and a truly emotional aesthetic. In a New York Times interview, Crawford remarked: "When I look at making spaces, I don't just look at the visual. I'm much more interested in the sensory thing, in thinking about it from the human context, the primal perspective, the thing that touches you." The individual is central to Crawford's design philosophy, with harmony, tactility and balance the key ingredients found across Studioilse's many projects.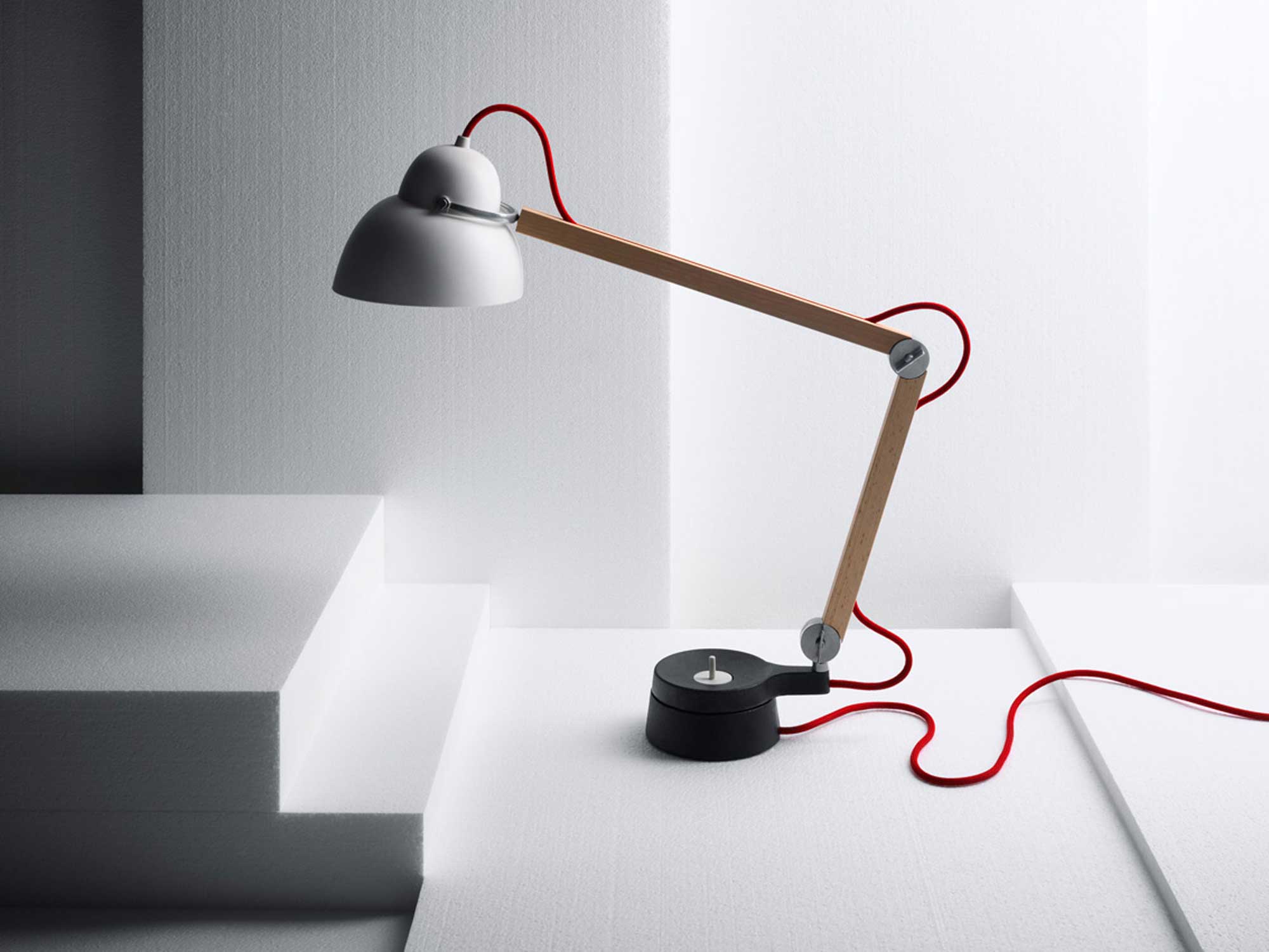 Studioilse w084t2 for wästberg.
Ilse Crawford advocates the view that in order to dwell within a space it must embody a true sense of home. A home should have soul, something metaphorically akin to an embrace. Humans are emotional and intelligent beings and as such need to connect with their spaces. Crawford sees the functional as significant, but it is not the driver in her thinking on design. Her work encompasses life elements such as warmth, food, tactility, adaptability and emotion. She observes: "It's important that a space works with people, that it's flexible. I don't like spaces that are so perfect that you can't adapt them" (From: South China Morning Post).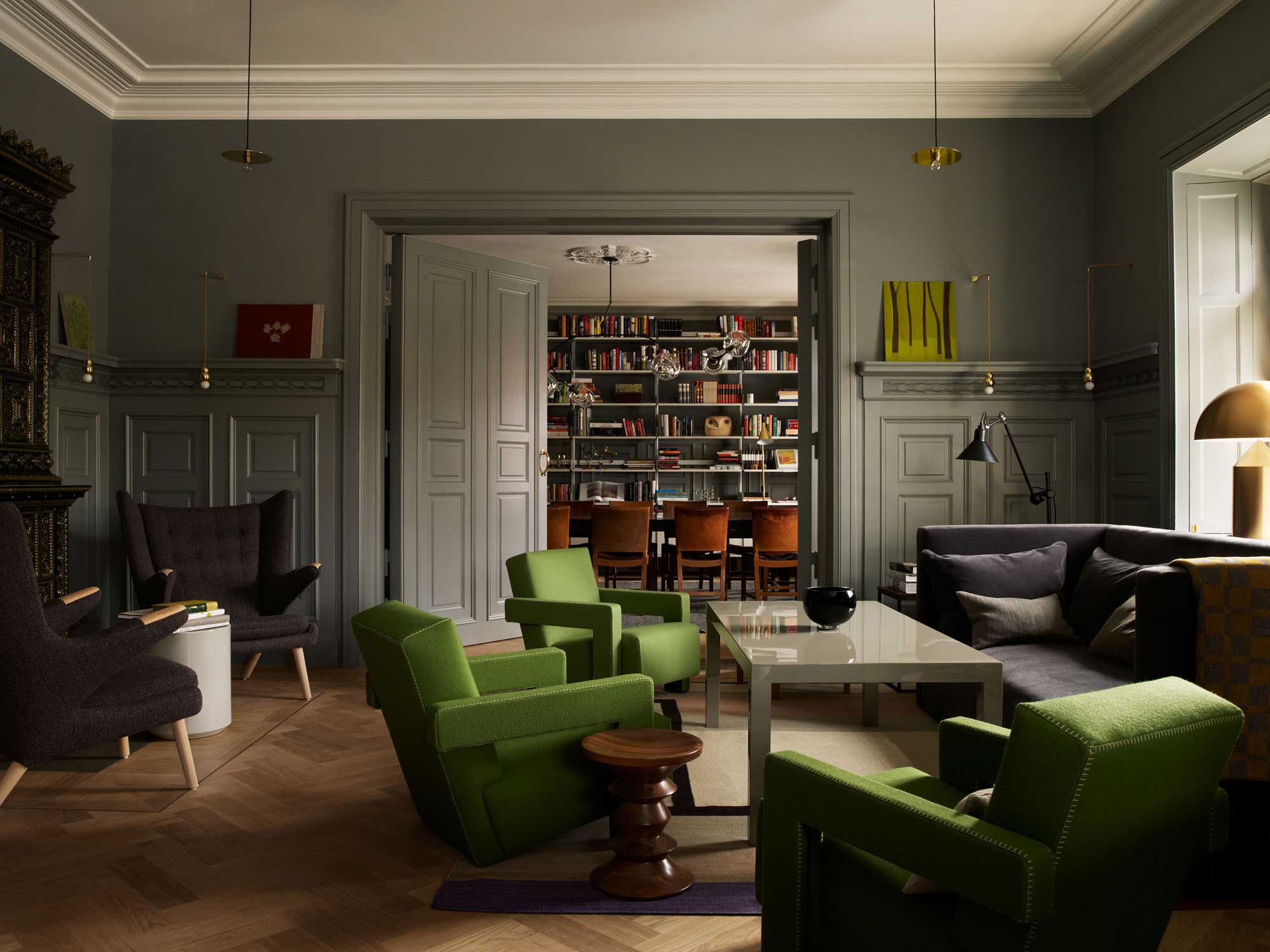 Ett Hem in Stockholm lounge area by Studioilse.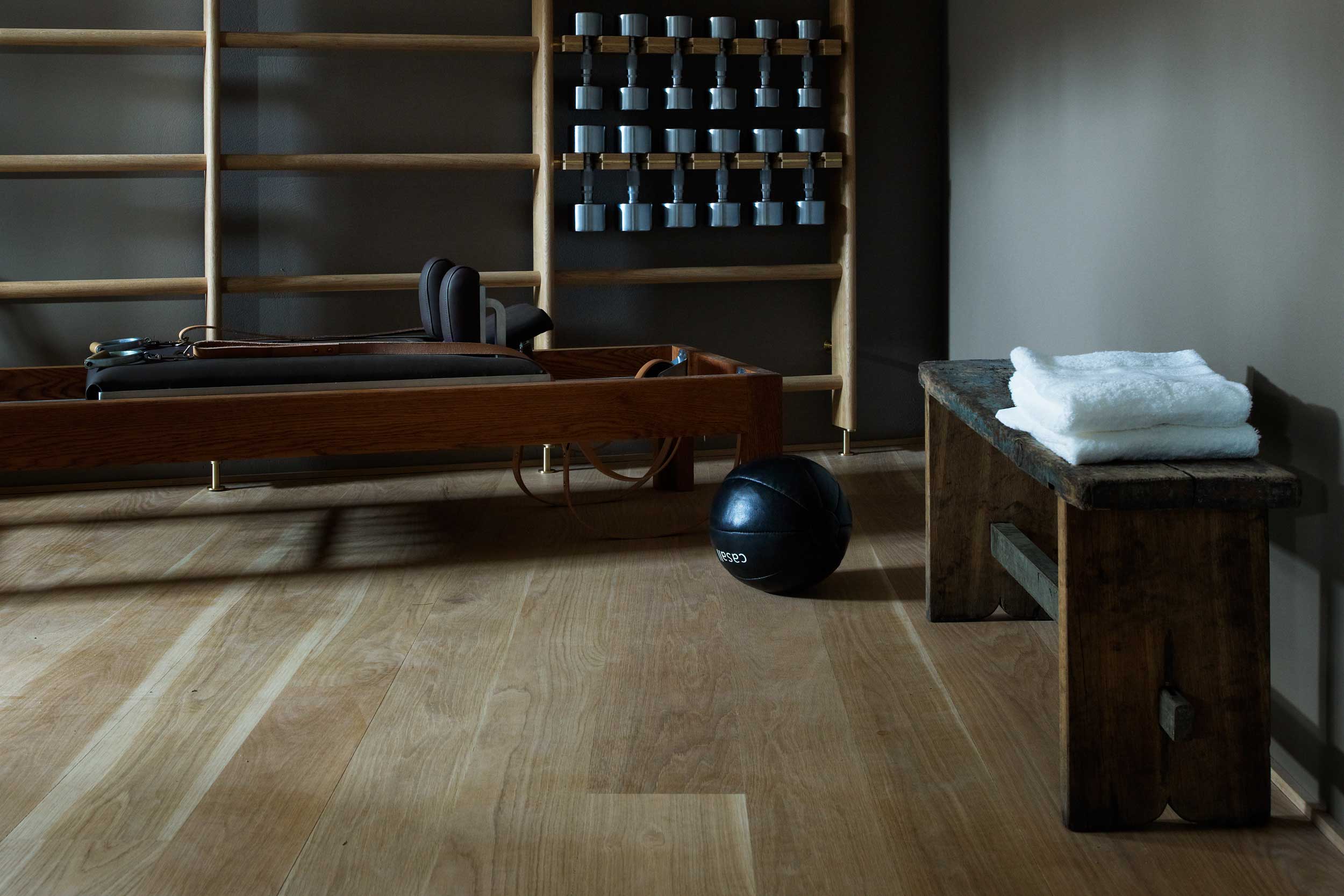 Ett Hem in Stockholm gym by Studioilse.
Of the home, Crawford believes "we can reorganize (sic) our homes to enhance our lives, to give us freedom, rather than restrict ourselves in sterile design statements… a wholehearted home frames the complex patterns of daily life, while leaving room for the individual" (from Crawford's book home is where the heart is?). With Studioilse's Ett Hem Hotel project (Ett Hem meaning "a home" in Swedish), guests are welcomed as a part of the house where they can, to all intents and purposes, treat the space as their own home. Crawford's approach is to think carefully about a space from a utilitarian perspective, but it must never appear as such.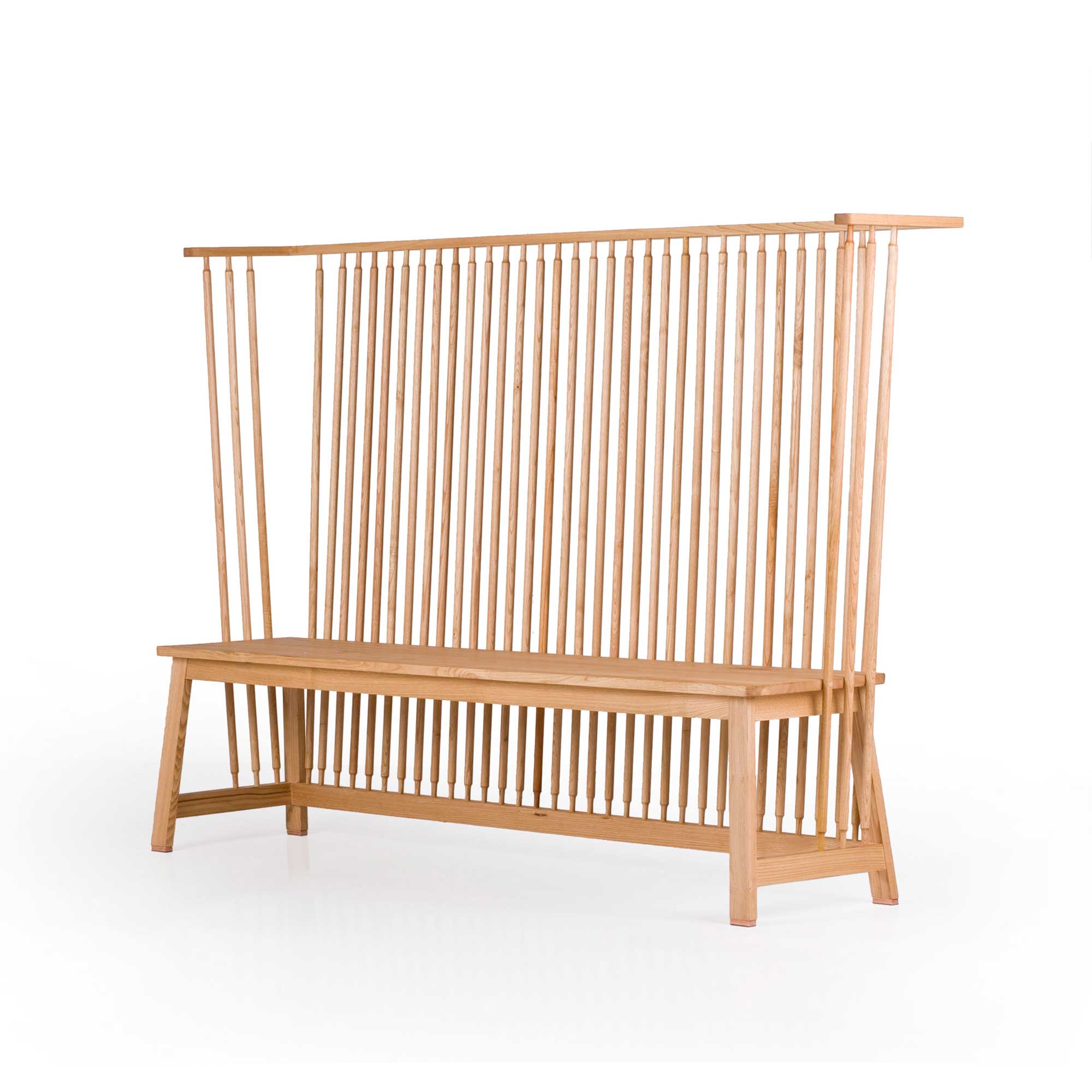 Two Seater Low Settle in white oiled chestnut by Studioilse.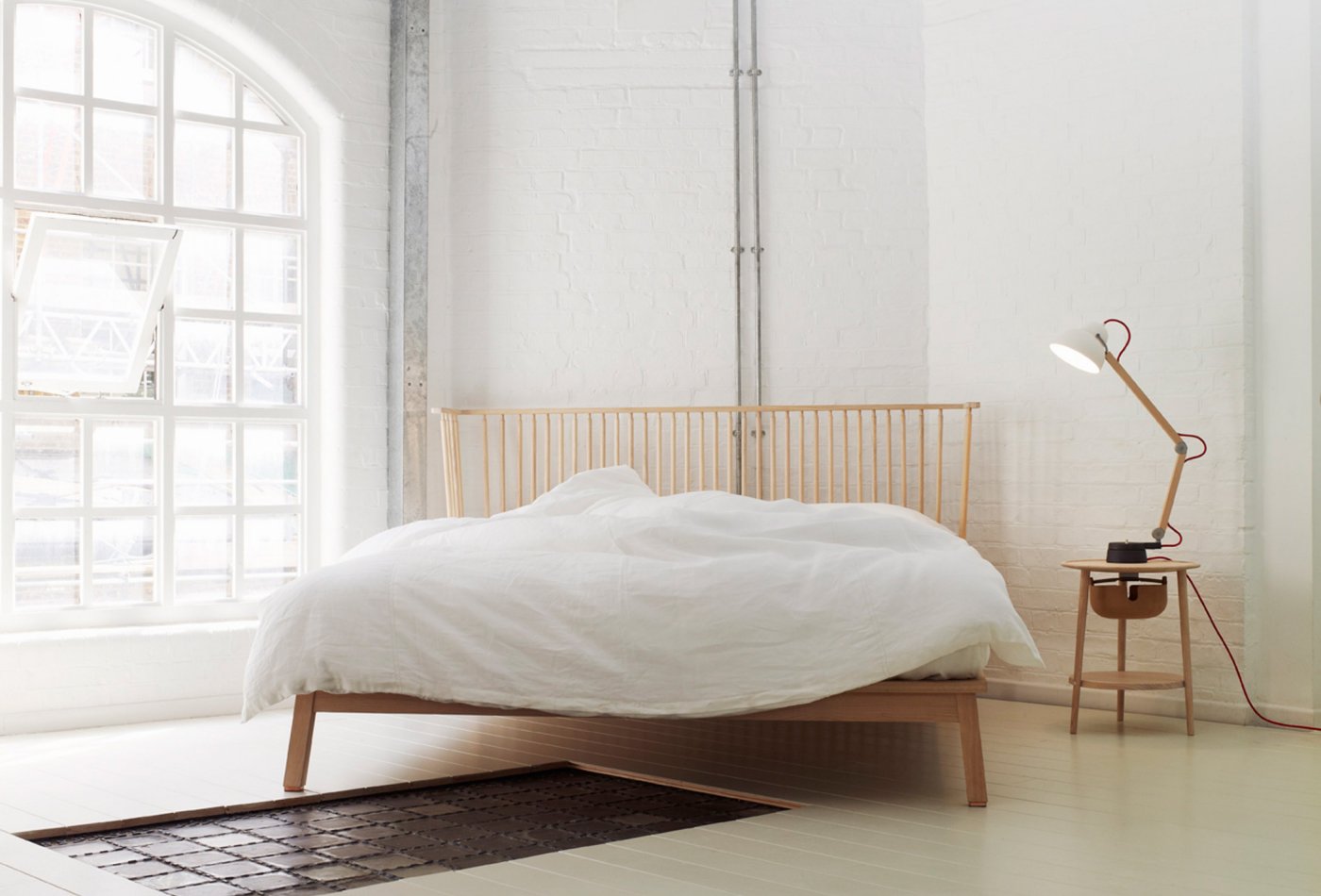 Companions bed & Companions bedside by Studioilse for De La Espada. Image © De La Espada.
Studioilse & IKEA
Studioilse's recent Sinnerlig collection for IKEA explores natural materials and simple forms that are conversant with everyday living. Working with cork, ceramic, glass, seagrass and bamboo, the studio created a series of pieces that augment and complement the living environment. Not intended to steal the interior limelight, the Sinnerlig collection is comprised of objects that are honestly crafted and tactile, appealing and affordable.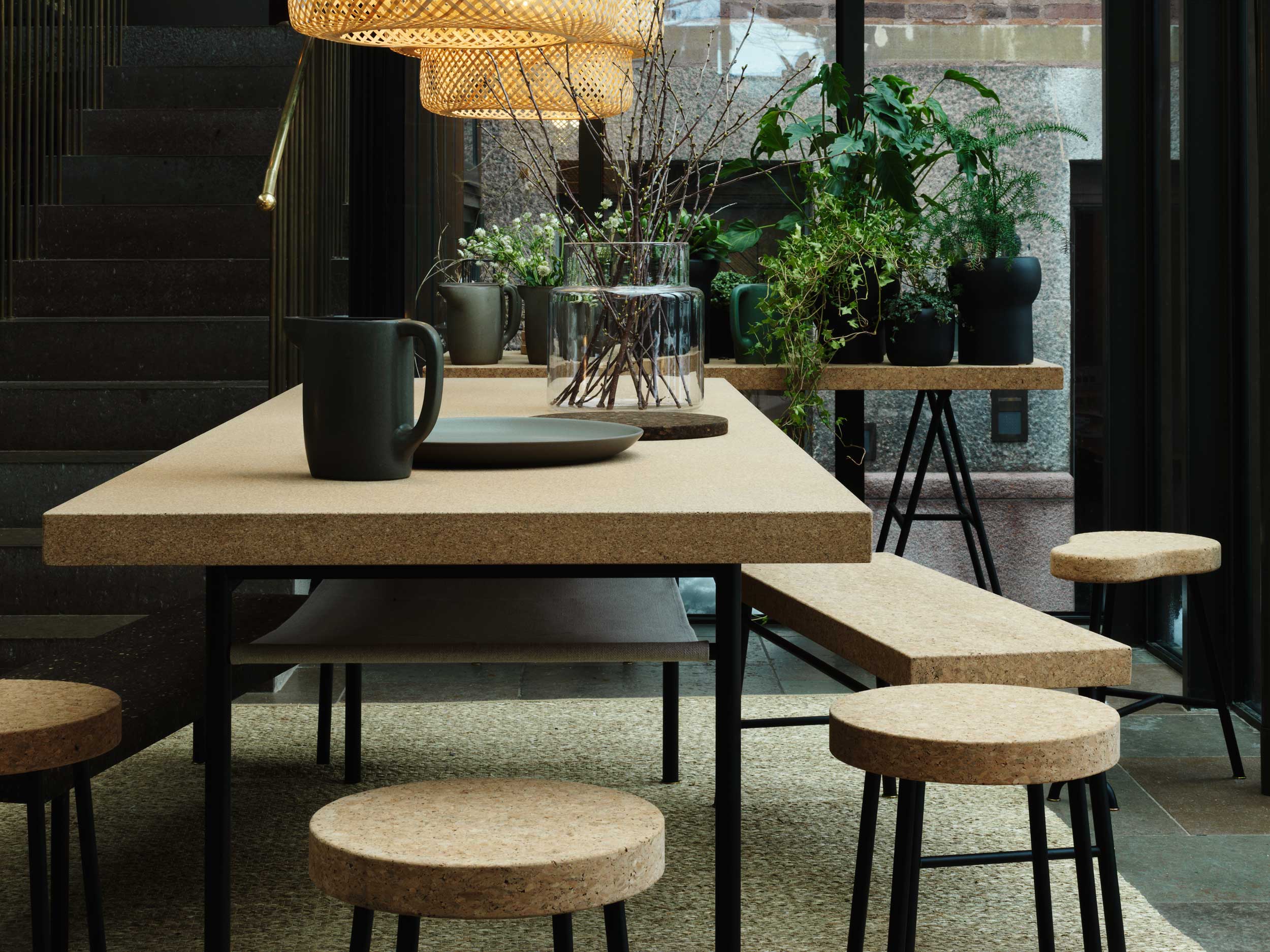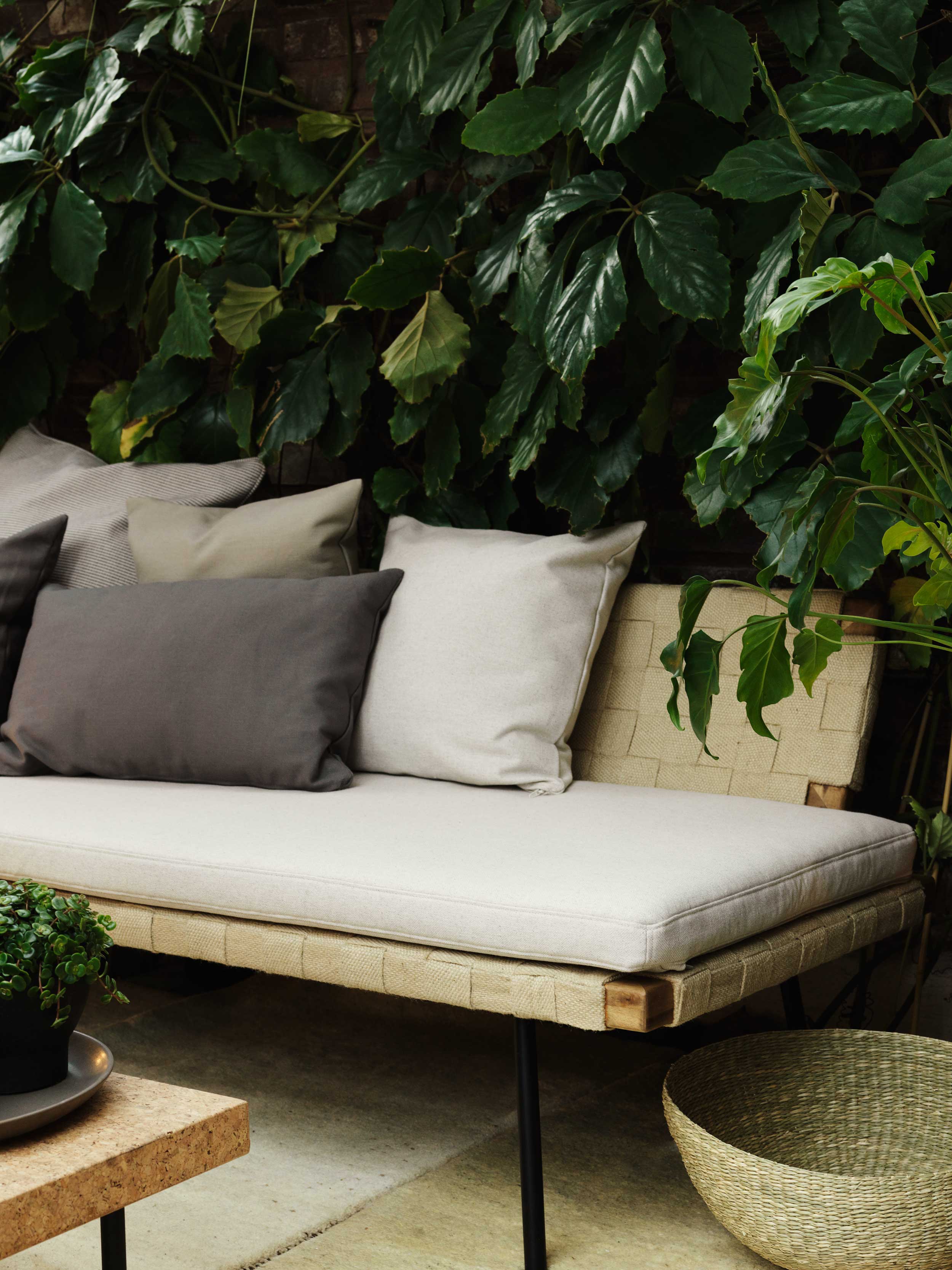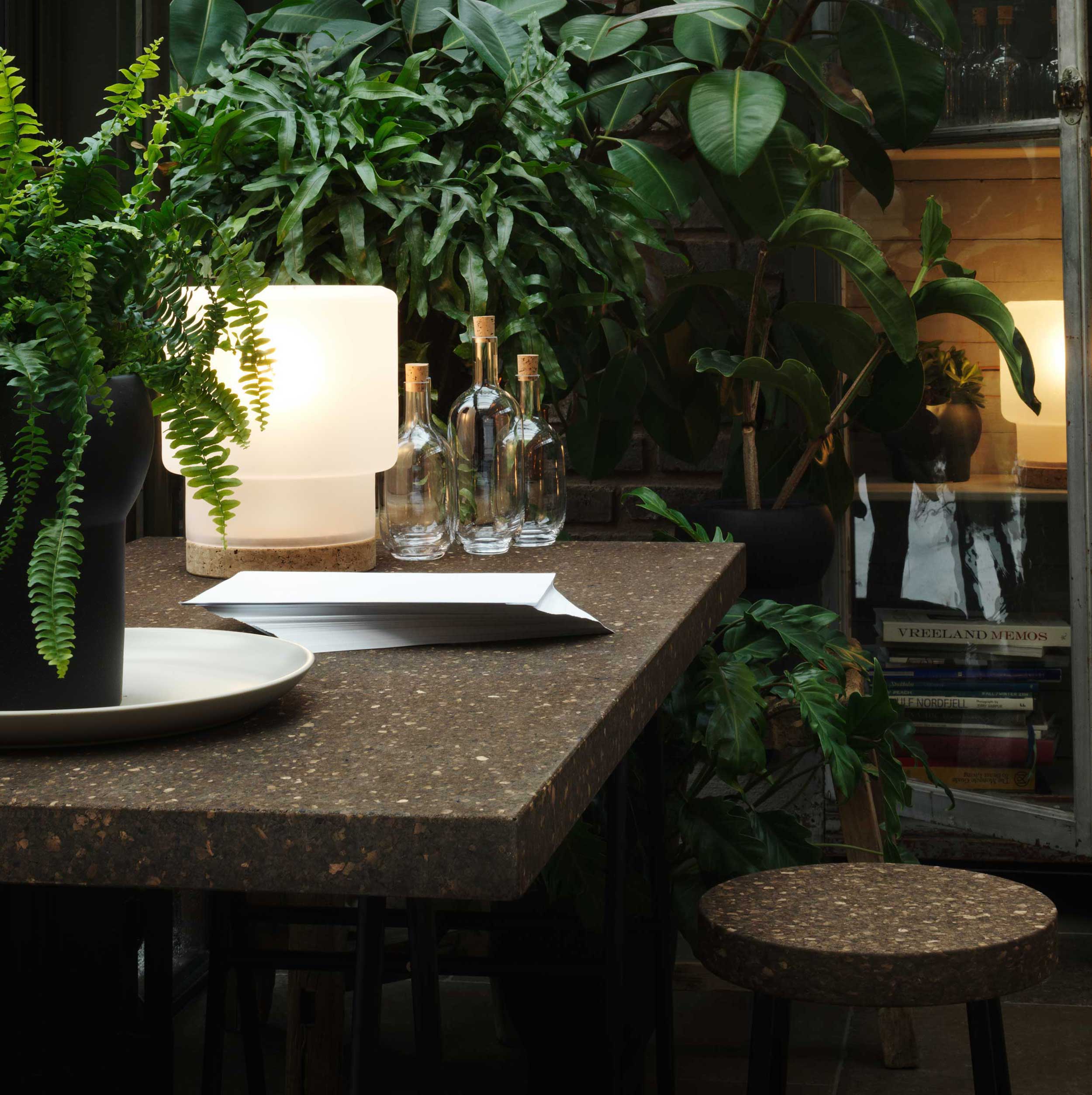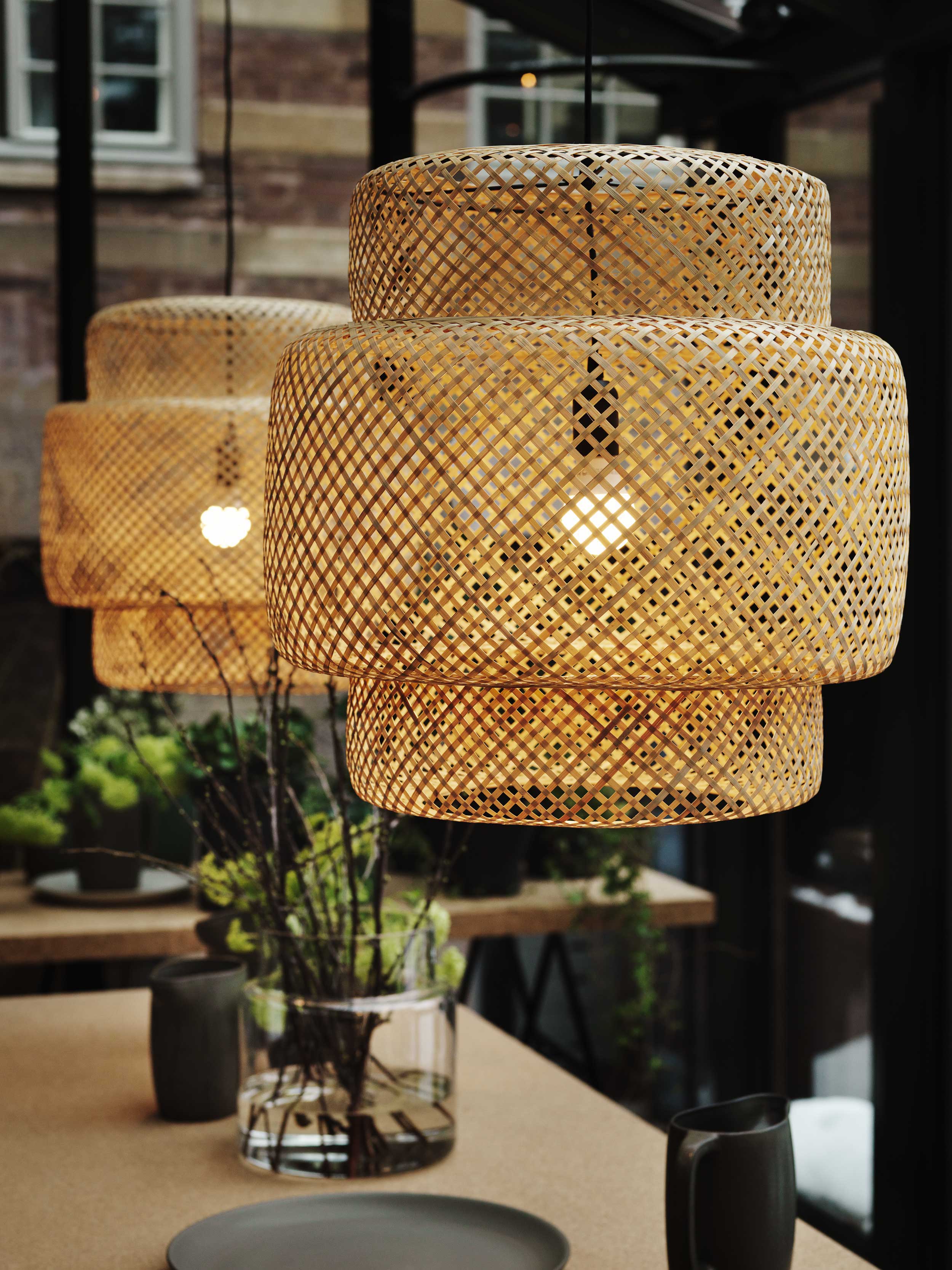 Pieces from the Sinnerlig collection for IKEA.
Ilse Crawford's work is as much about bringing people together as it is about nurturing the individual. Her designs and interiors strive to affect people at a basic human level and so enjoy a lasting, affirmative impact.
All images via Studioilse (except where noted otherwise).