Nestled on the Northern edge of the picturesque Bodrum peninsula, Golkoy is a place where the Mediterranean showcases its unabated beauty and exquisite charm in all its splendor! A fabulous family home in this scenic landscape is often expected to be a dreamy getaway that epitomizes the very best in terms of local architecture and style. But the Y House took a completely different approach, as its initial design gave it a refined, contemporary appeal that seemed more in tune with concrete jungles than a sleepy coastal town in Turkey. This is precisely why the homeowners brought in the resourceful folks at Ofist to give this trendy home a more classic Mediterranean vibe.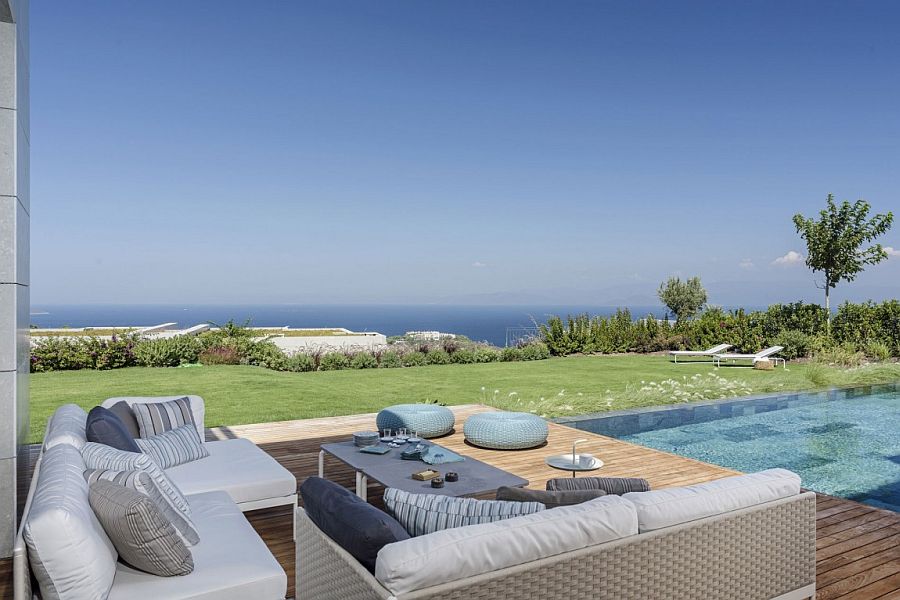 The resulting home is a fusion of the very best from both design philosophies, as timeless architectural features are combined with trendy, modern overtones. Textured plastered walls, false ceilings that showcase the warmth of wood, and iron and stone features were added to the modern interior to give it a more traditional sheen. A neutral color scheme and fashionable pendant lights ensure that the Y House still remains largely modern, while it is the cool outdoor dining area, pool deck and covered pavilion that usher in a more relaxing and authentic local flavor.
Gorgeous white drapes, large windows and doors that let in ample natural light and a distant coastline that is always in view add to the Mediterranean makeover of this Turkish home.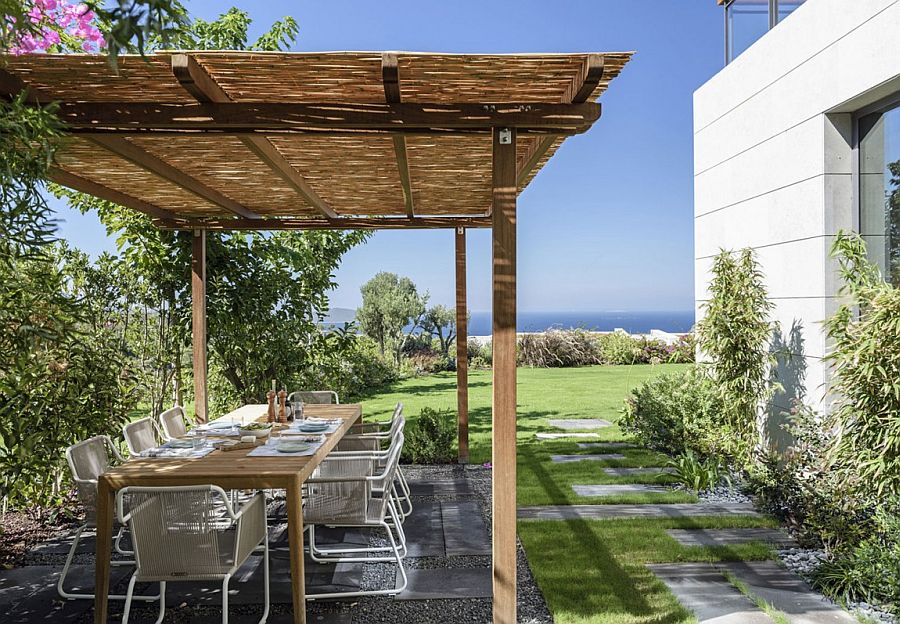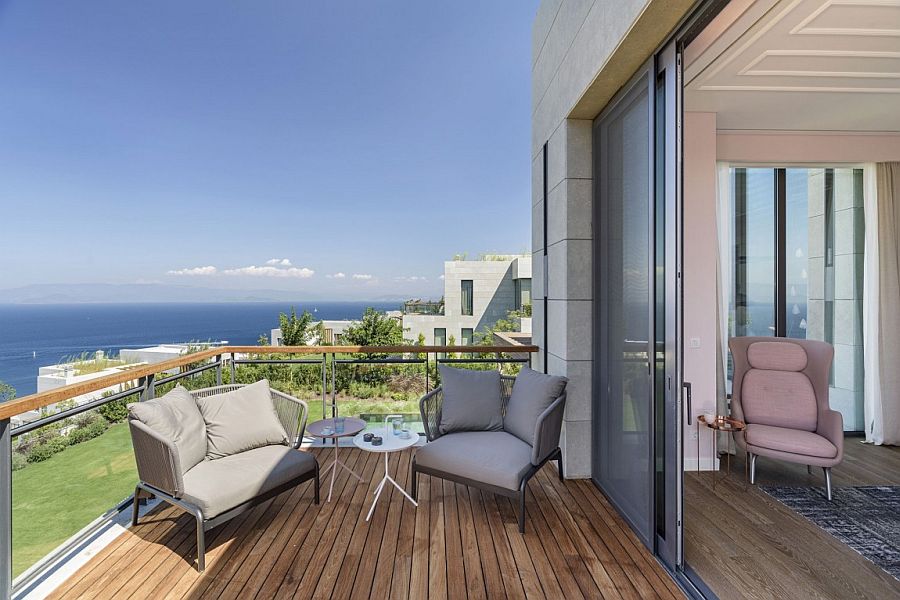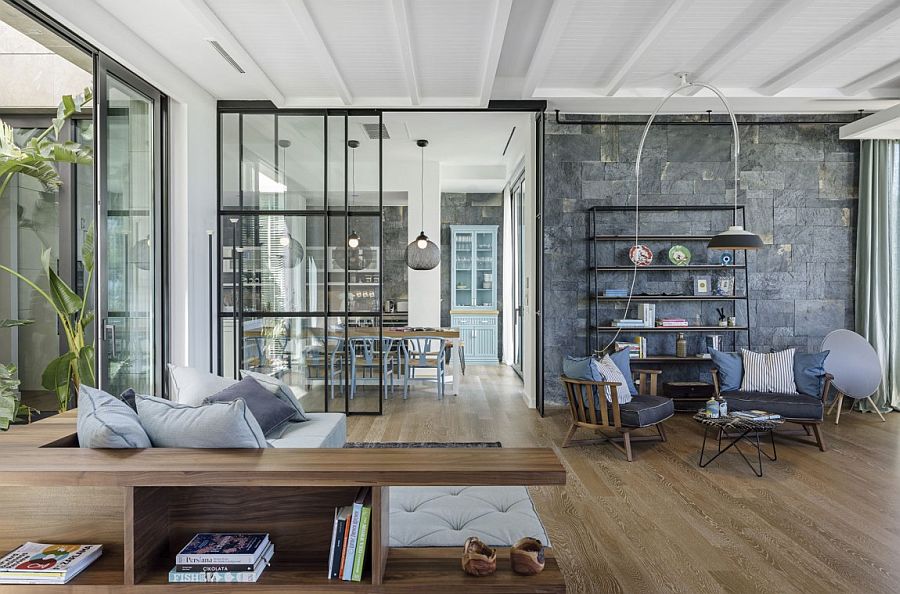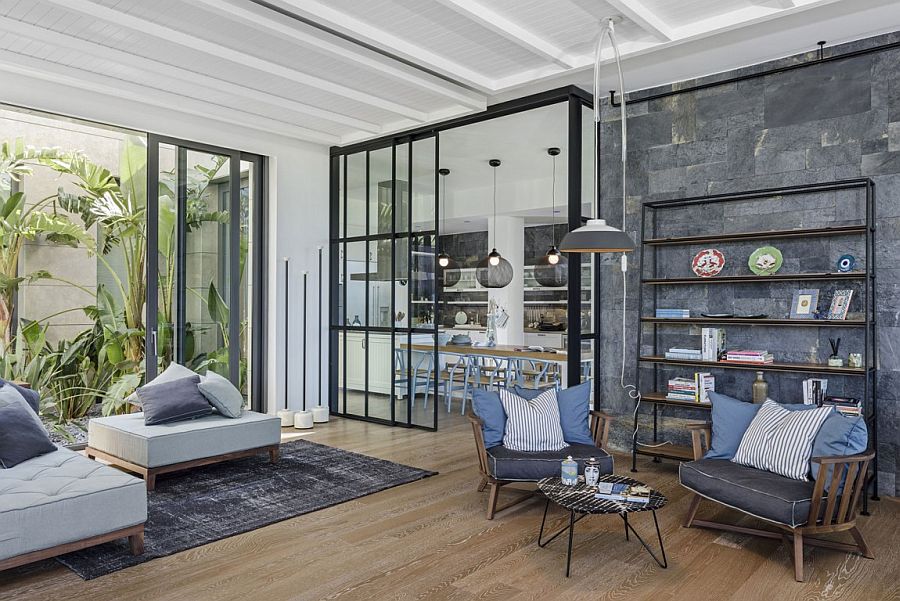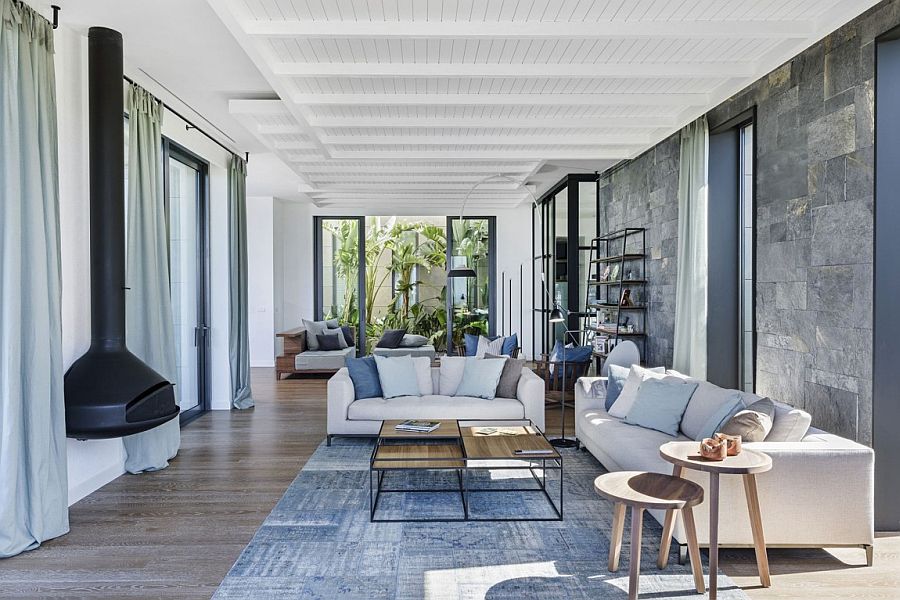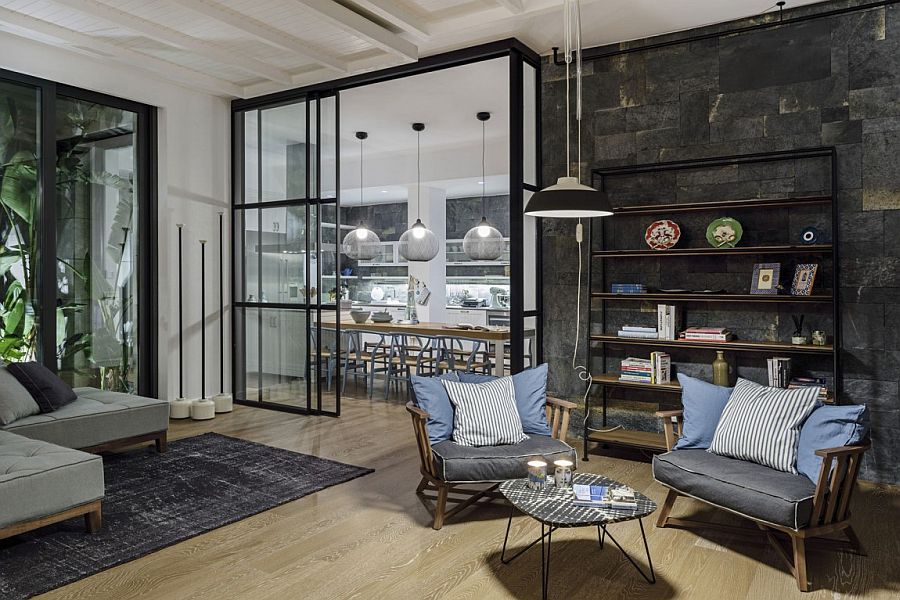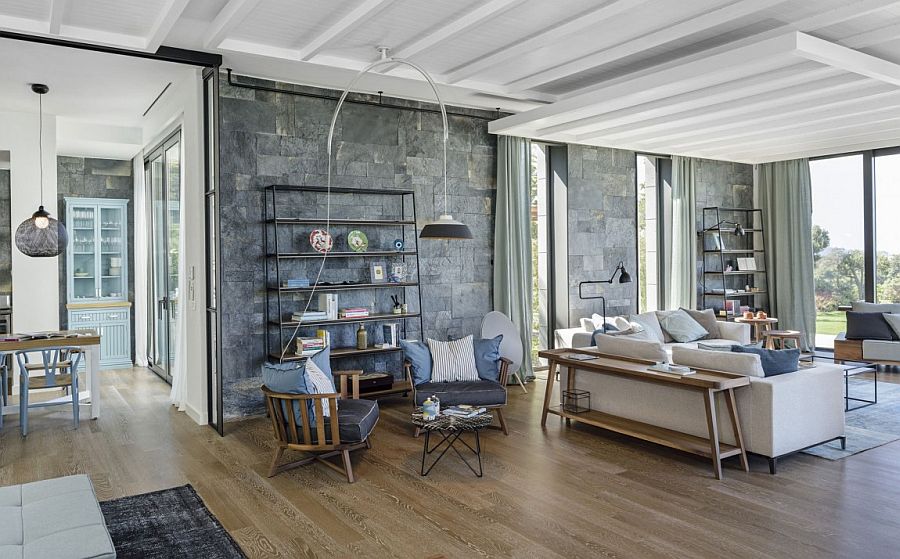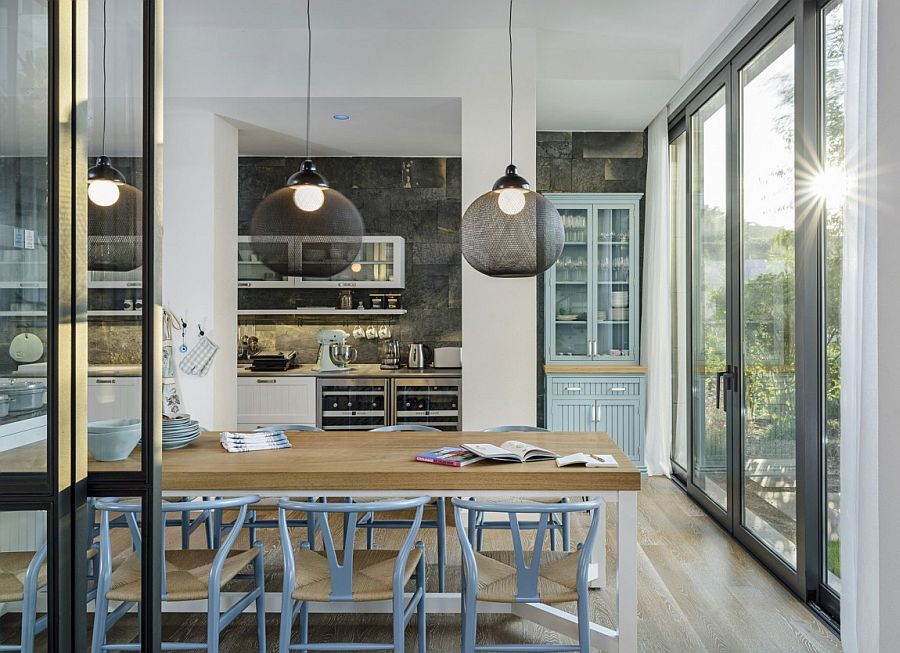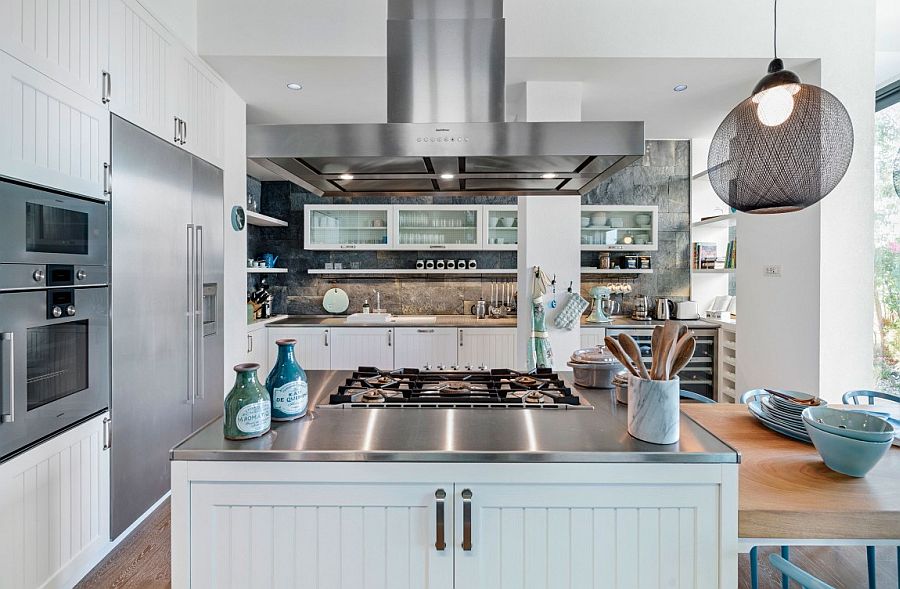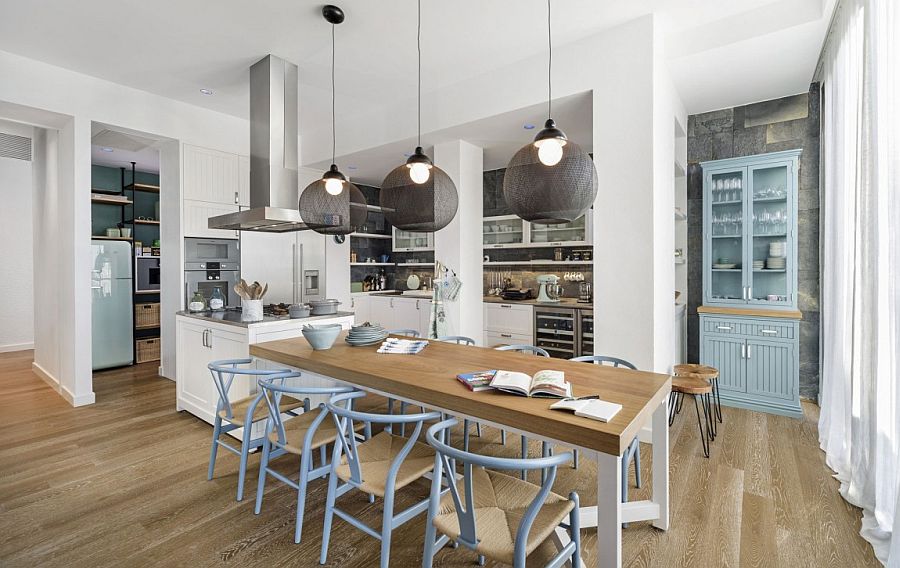 With just one 'mood board' they had prepared (as they phrase it in their fashion business), we knew what they had in mind and their expectations. During all the design process it was also interesting to feel the difference between the fast consuming fashion design and the long lead architectural design. It was exciting to connect the trendy pieces, colors, ideas with our more settled approaches…