What type of living room do you like? That is the question that we would like to delve deeper into today and before you get things a touch mixed up, let us assure you that we are not talking about the style of the living room. Your preferred living room style could be modern, traditional, minimal, Scandinavian or eclectic – that is not something we will be worried about today. No matter what your preferred style is, what we are looking to explore is the layout and overall functionality of the living space. Different folk, quite obviously, want different things from their living room. And that is why we are sharing with you today the most popular types of living rooms.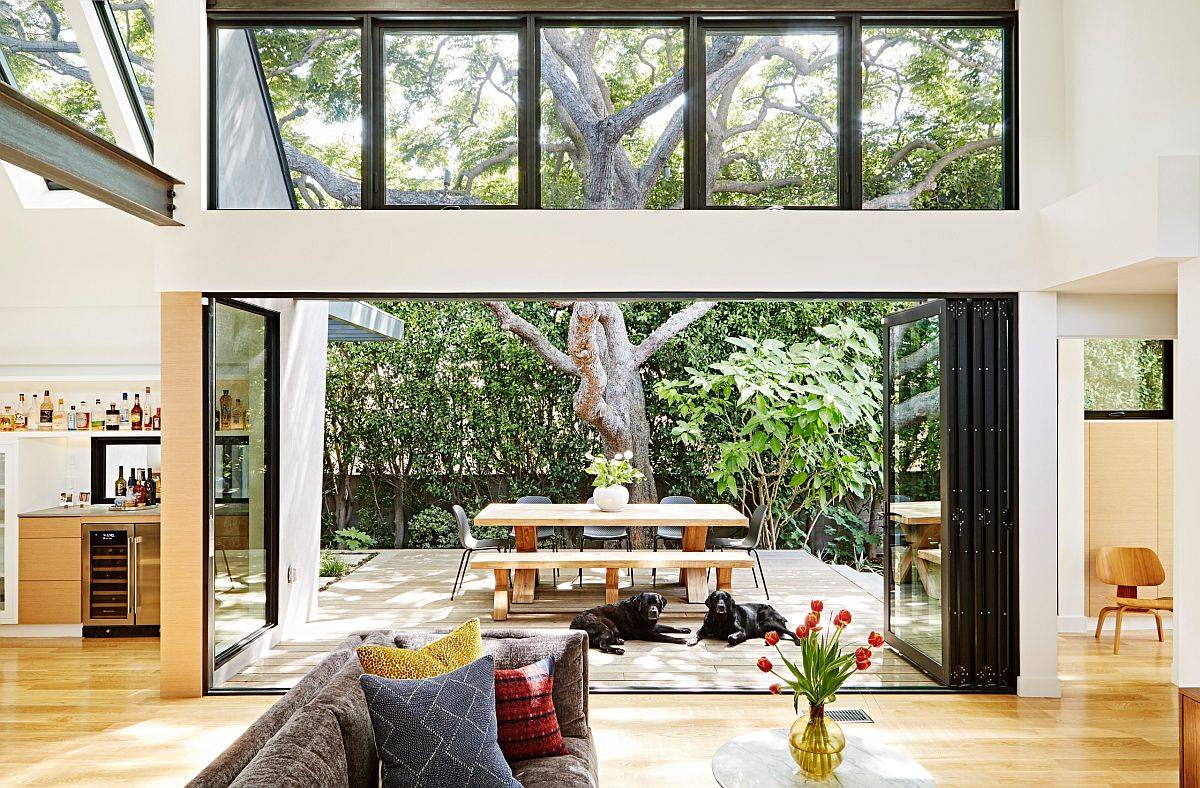 Living rooms are increasingly becoming a part of the larger narrative in homes – the open plan living space where the living area, kitchen and dining room and all connected in one flowing form. This means there is an entire new world of possibilities that opens up when it comes to living room preferences. From the open and inviting space that is connected with the outdoors to the small and more intimate setting, this is a guide to the most popular and practical living room types that you can choose from –
One with the Outdoors
This one is probably the list topper just because of how popular it has been in the last decade and the way in which homeowners are falling in love with the look more and more. Even older homes are opting for makeovers that connect the living space with the garden, courtyard and or backyard using sliding glass doors in a seamless manner. Even in big city apartments, opening up the living room to the view outside makes a big difference to the ambiance.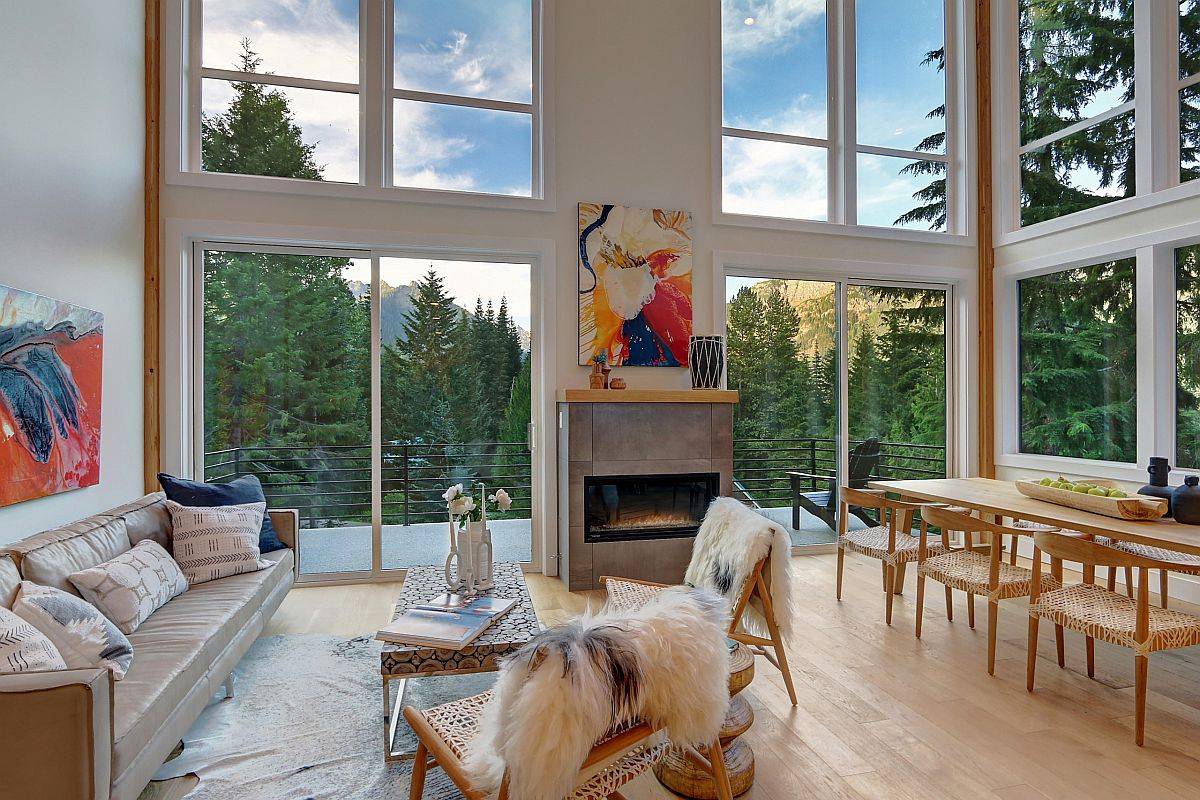 Built for a Crowd
Maybe you are a socialite who has friends and family over all the time. And if that is the case, then a large living room with multiple seating options is the best one for you. You will need a space that has plenty of room for traffic and this means sufficient square footage between sofas, chairs, the coffee table and other décor pieces is an absolute must. Apart from the multiple sofa and chair options, it is also good to have a room with high ceilings and ample natural light to drive out any sense of claustrophobia.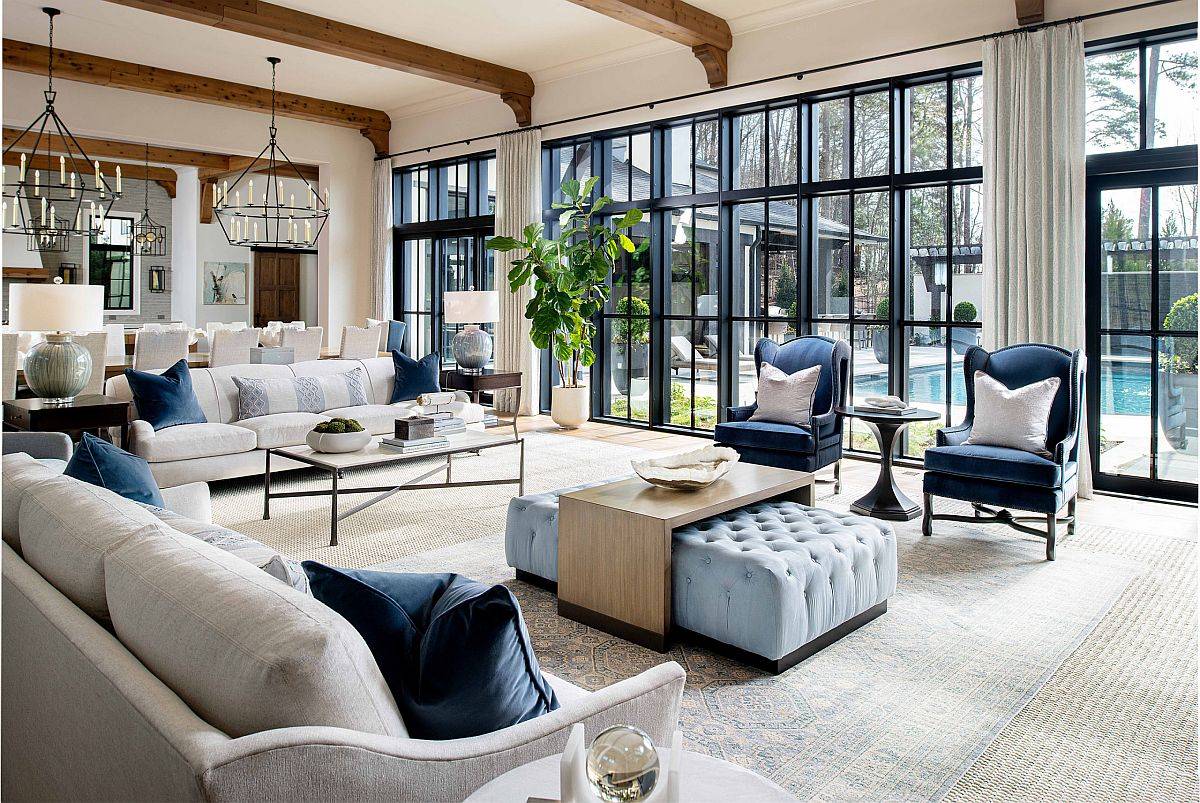 Small and Intimate
Not a person who enjoys crowd? Maybe your living room just cannot be a space for more than two or three individuals. The small living room with space-savvy design is one that ensures you have everything you need without filling the room with too many things. A comfortable couch, maybe a club chair in the corner with floor light that acts as reading nook, an indoor plant and entertainment unit are all you need in here.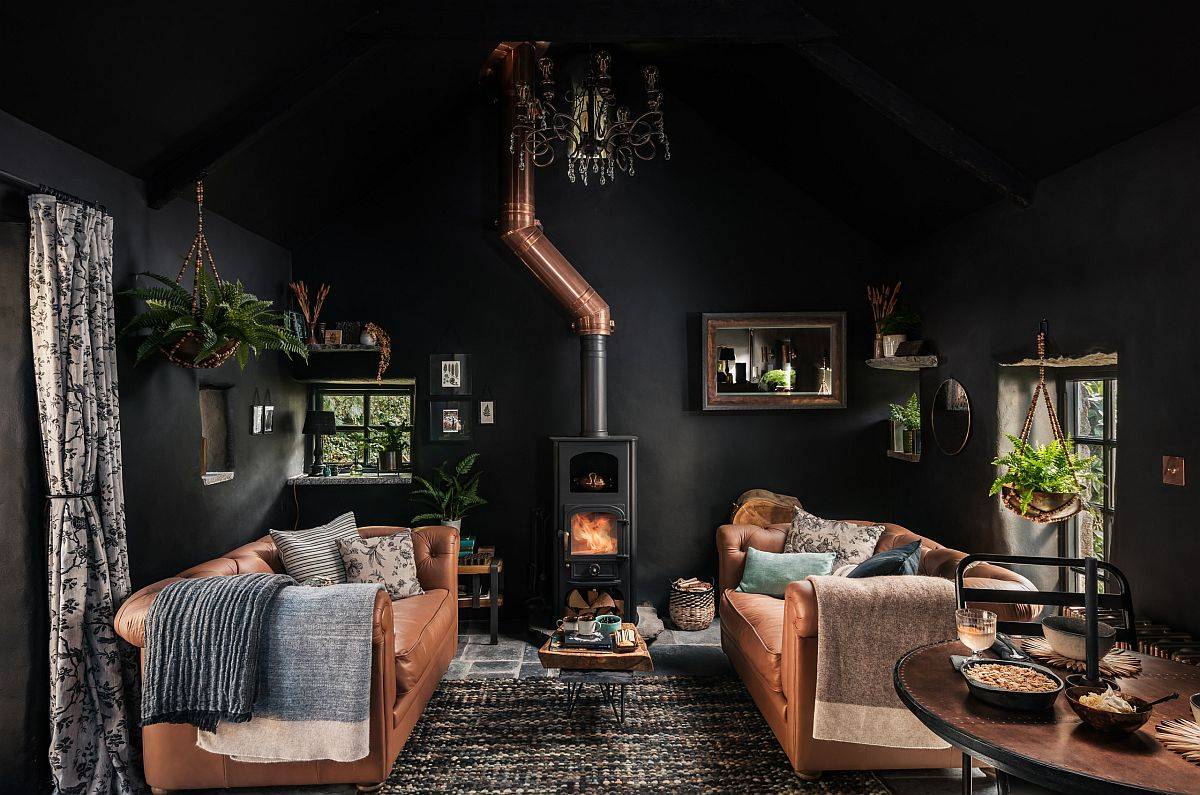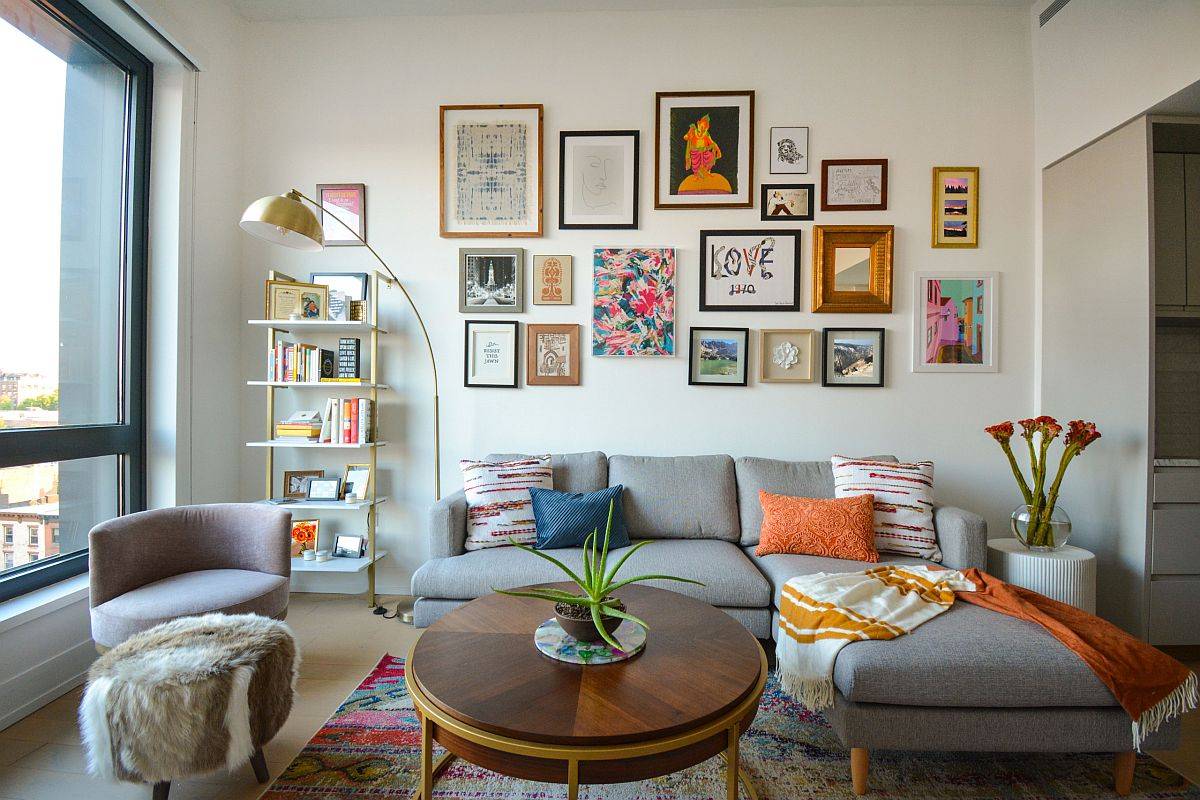 Social space Connected with the Kitchen
The trend of open plan living spaces connected with the kitchen and dining area mean you would want a living area that feels like a part of the larger space both in terms of design and style. Choose colors and finishes for this living room that can be repeated in the kitchen and dining area. You can always delineate this area without walls by using false ceilings, area rugs, half-walls that double as bookshelves and smart room dividers.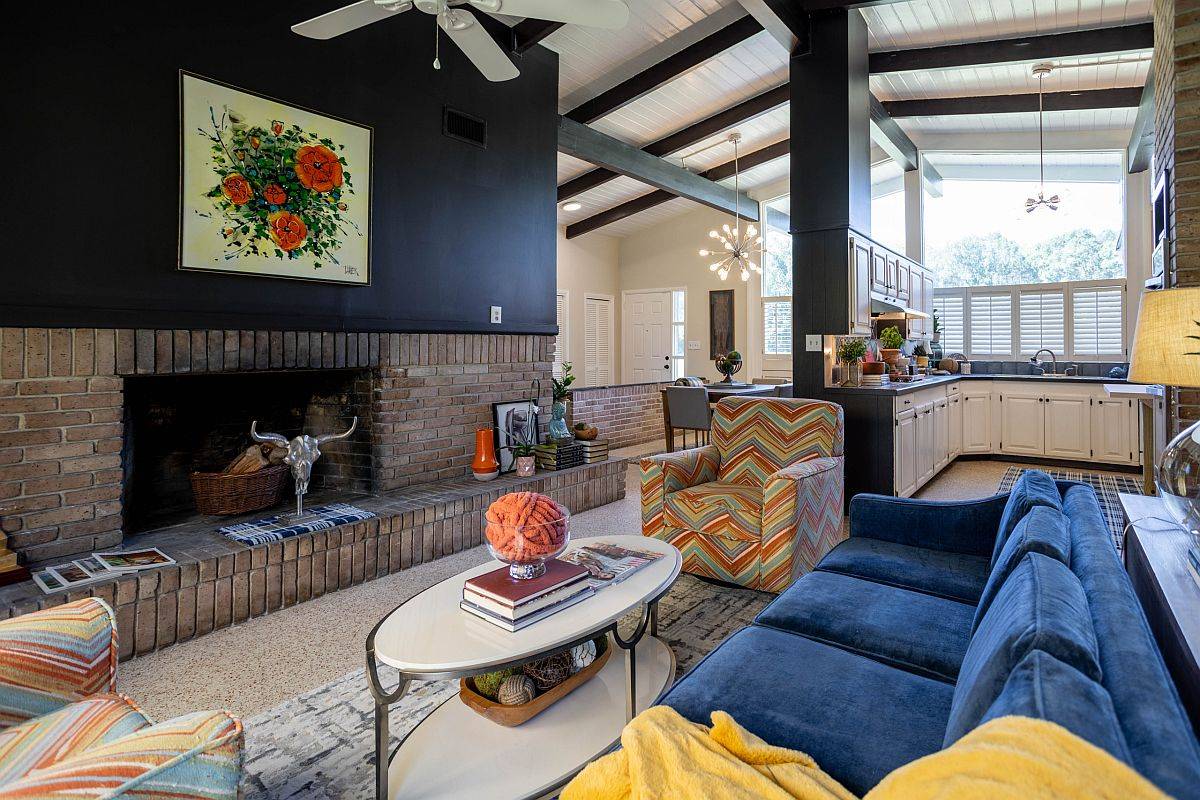 A Comfortable View to Savor
Having a living room that is connected with the outdoors is one thing and living in one where the view outside becomes the focus of it all is a whole different matter. Here, the décor and accessories chosen for the living area are minimal, understated and allow the backdrop to take over completely. Do not add anything that disturbs the line of sight and let the floor-to-ceiling glass walls and large glass doors unveil magic.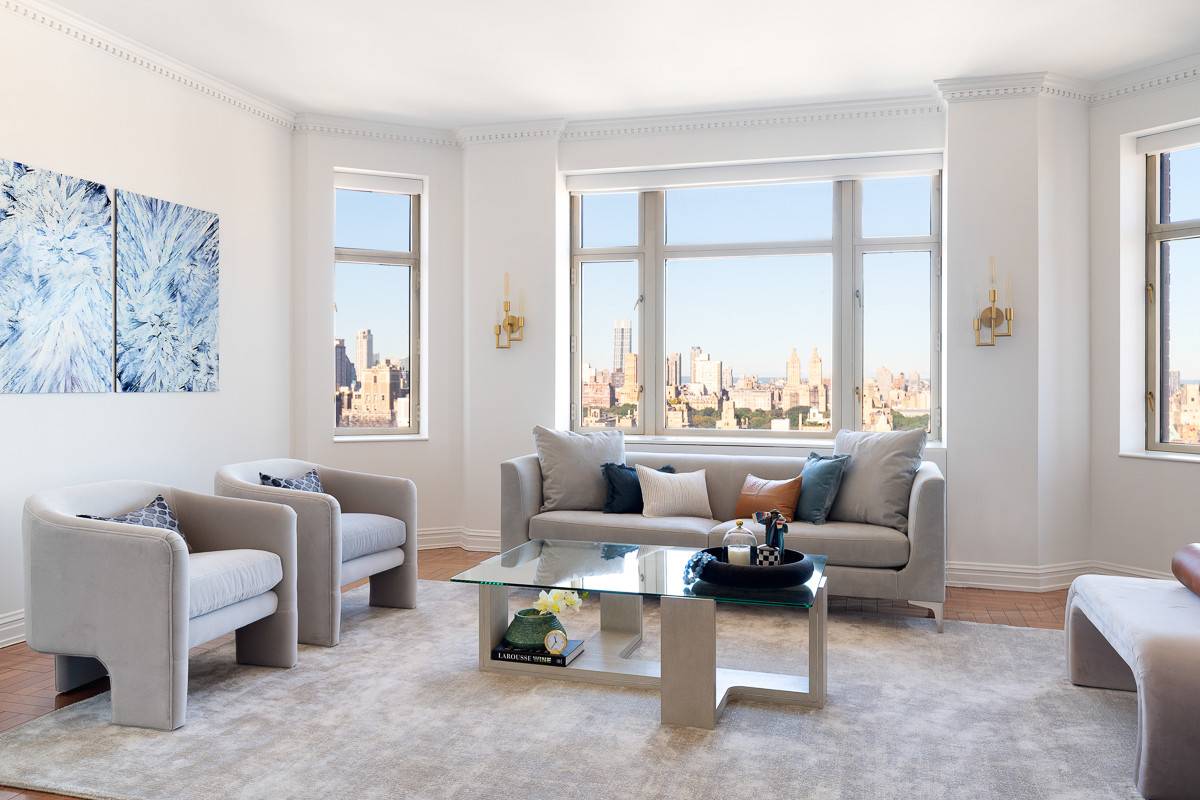 Multi-Tasking Wonders
If you are someone who tends to demand more from every little nook in your home, then the living room with décor that multi-tasks is the one for you. The small sofa that doubles as daybed, the coffee table that can be lifted up to act as the work table, a TV that is neatly hidden behind sliding doors and a side table that acts as additional seating when needed – there are plenty of options to choose from. In tiny living areas a custom central platform that hides multiple furniture pieces is a great choice.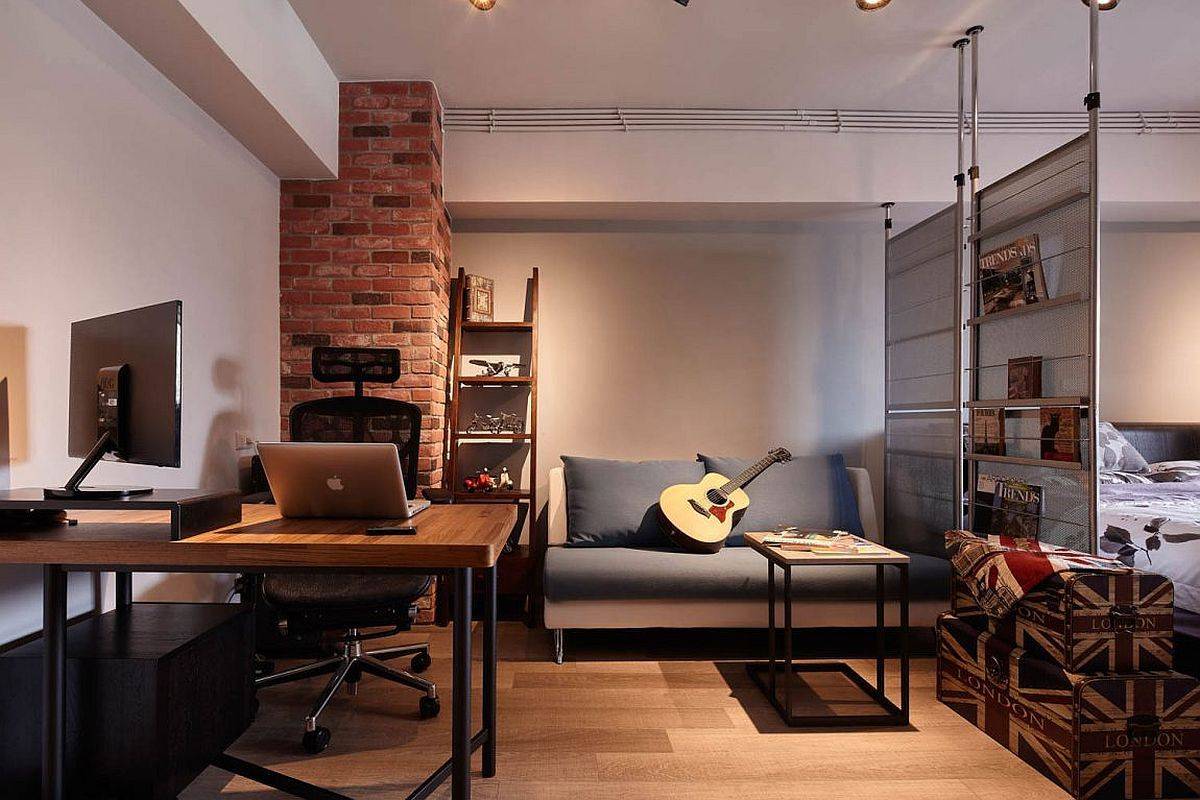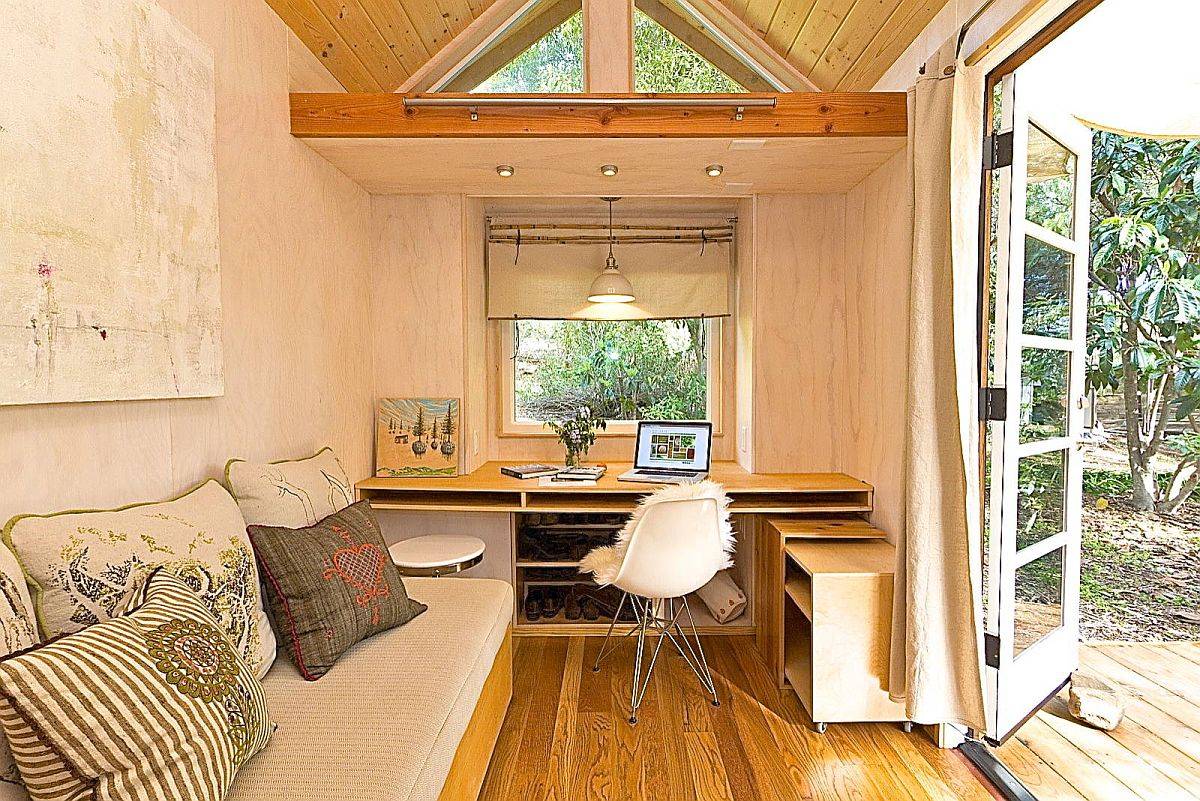 Wall of Books
Are you a bibliophile? Then you are in absolute luck as the last few years have seen the 'wall of books' in the living room becoming a popular decorative option. Everything from custom floor-to-ceiling bookcases to standalone units that are more suited to small living rooms are welcome in here. Combine these shelves with comfy couches and maybe a lovely little window nook and you have a great place to rest and rejuvenate.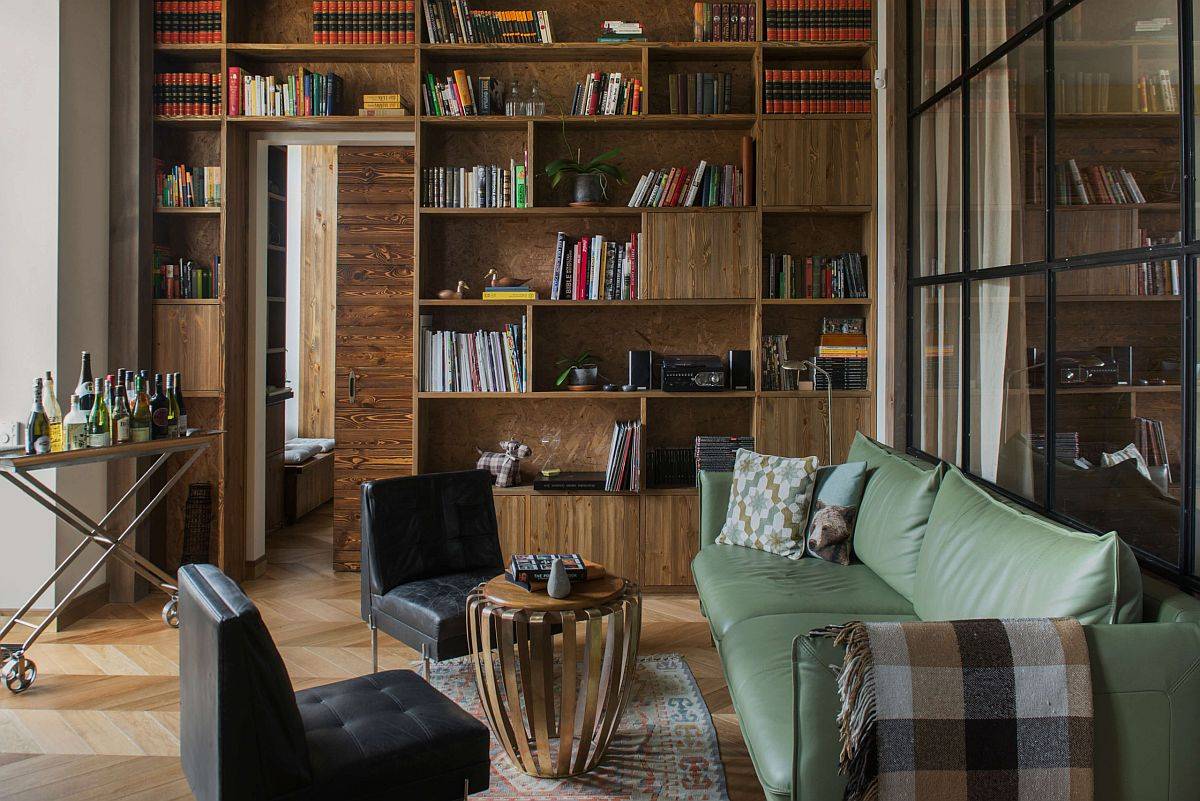 For the TV Lover
If you are a kid of the 80's and the 90's, then it is almost impossible to imagine a living space without the TV. Sure, you are moving on with the trend and switching over to smartphones for entertainment, but for many of us, the TV is still the focal point of the living room. As Joey would tell you "it is the direction in which all your furniture is pointed at". Make sure that the television here becomes a part of the living room narrative and you can even use sliding panels to hide it away when not in use. TV above the fireplace may not be a favorite for many, but it is still a look worth considering for those interested in the cool combo.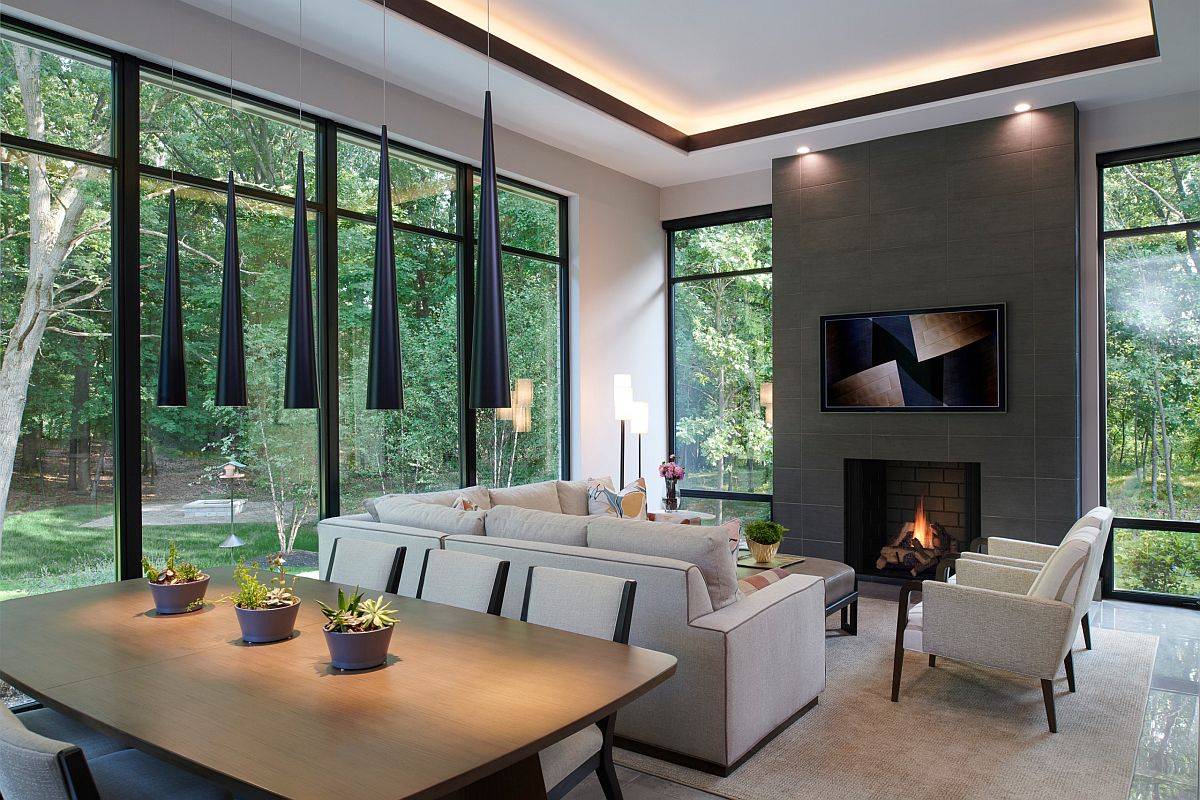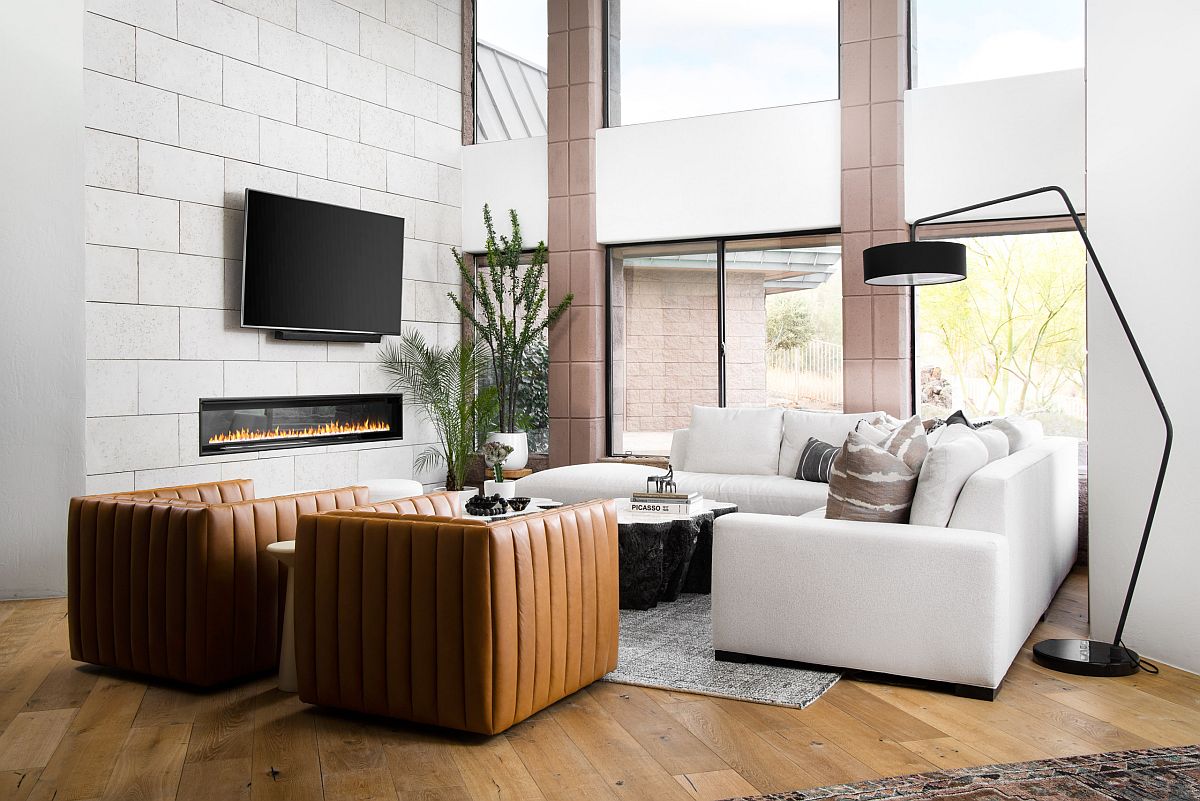 So, what is your living room type?