The modern office has come a long way from the series of endless boring cubicles that were its most distinct quality in the 90s. Today's offices have moved away from this monotonous look and many of them have taken inspiration from home environments and smart revamps to create more vivacious environments. The Pipefy Office designed by Arquea Arquitetos flows this footprint with an office spread across two different levels – one that holds relaxation zones, kitchen and sitting space and the other containing the office area with a modern industrial vibe.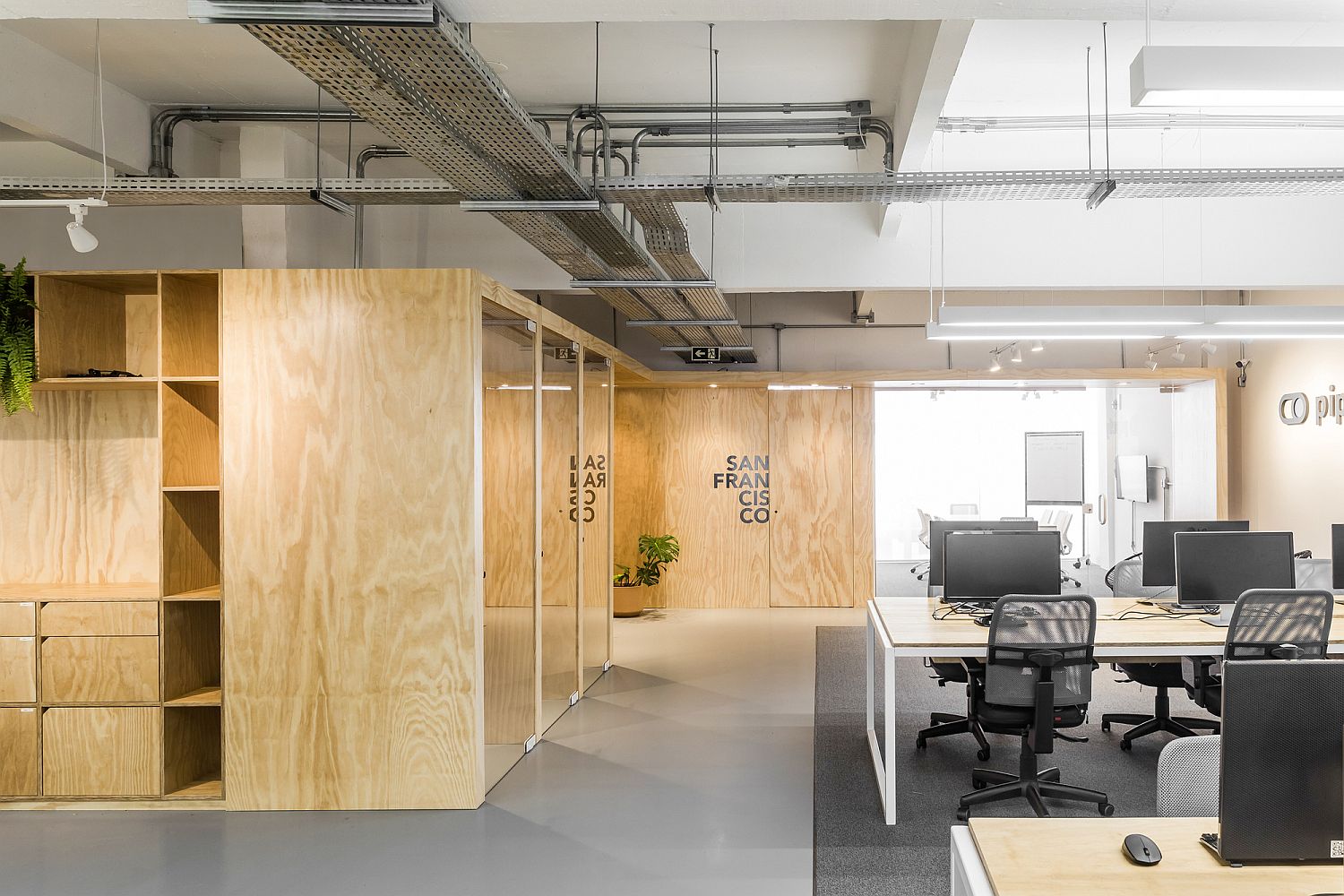 The interior of the office with exposed plumbing, concrete floor and raw wooden finishes has an industrial and rustic vibe to it that is apparent from the very beginning. Rest of the space feels modern and elegant with a neutral color scheme mostly using white and gray to get the job done. Contemporary elements and the classic industrial features are cleverly combined and you see that the blend of styles is organic at every turn. Smart recessed lighting and track lighting fill the space with beautiful light and the interior feels brighter than it really is.
RELATED: Courtyard Residence: Raw Industrial Elements Tamed by Modern Ergonomics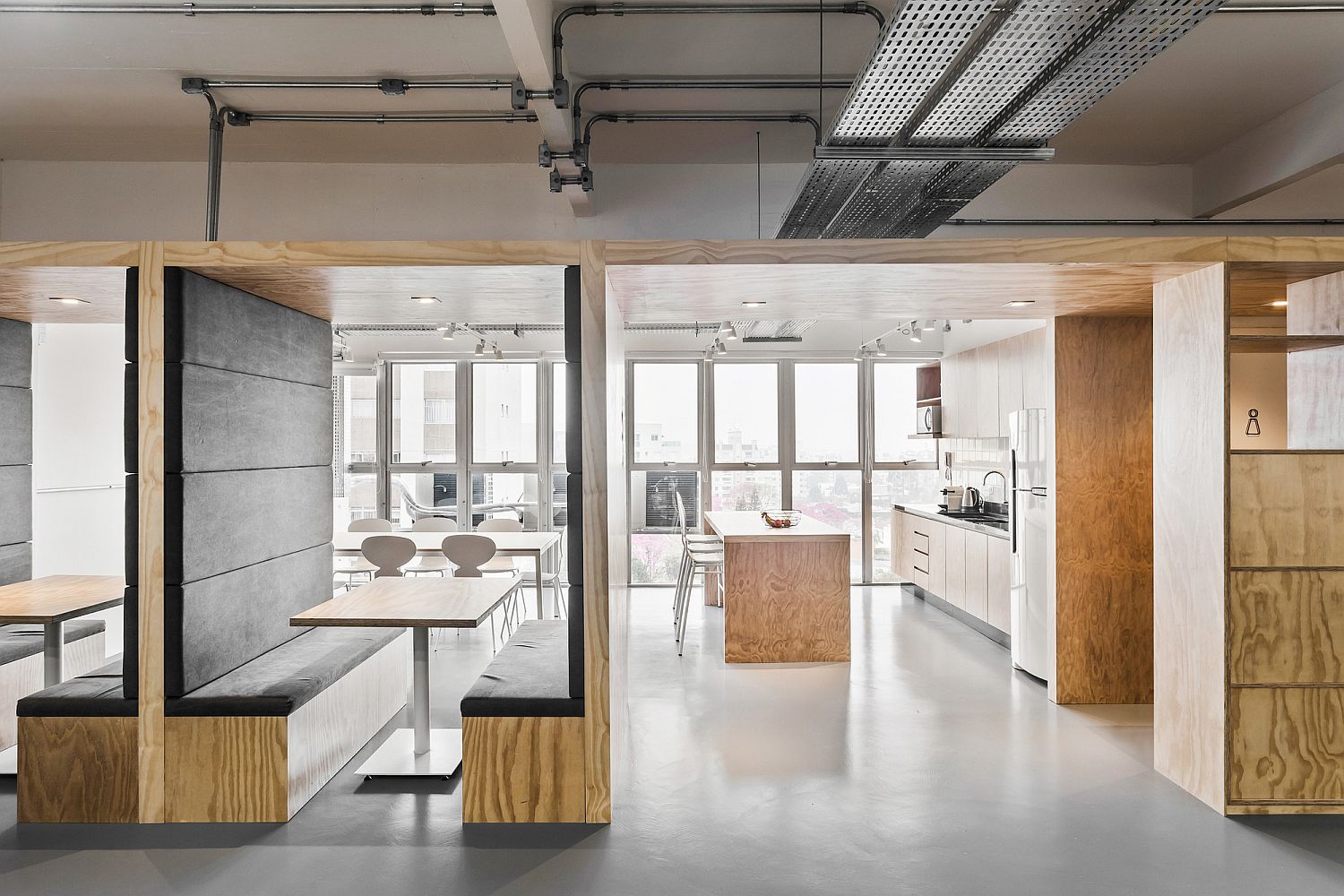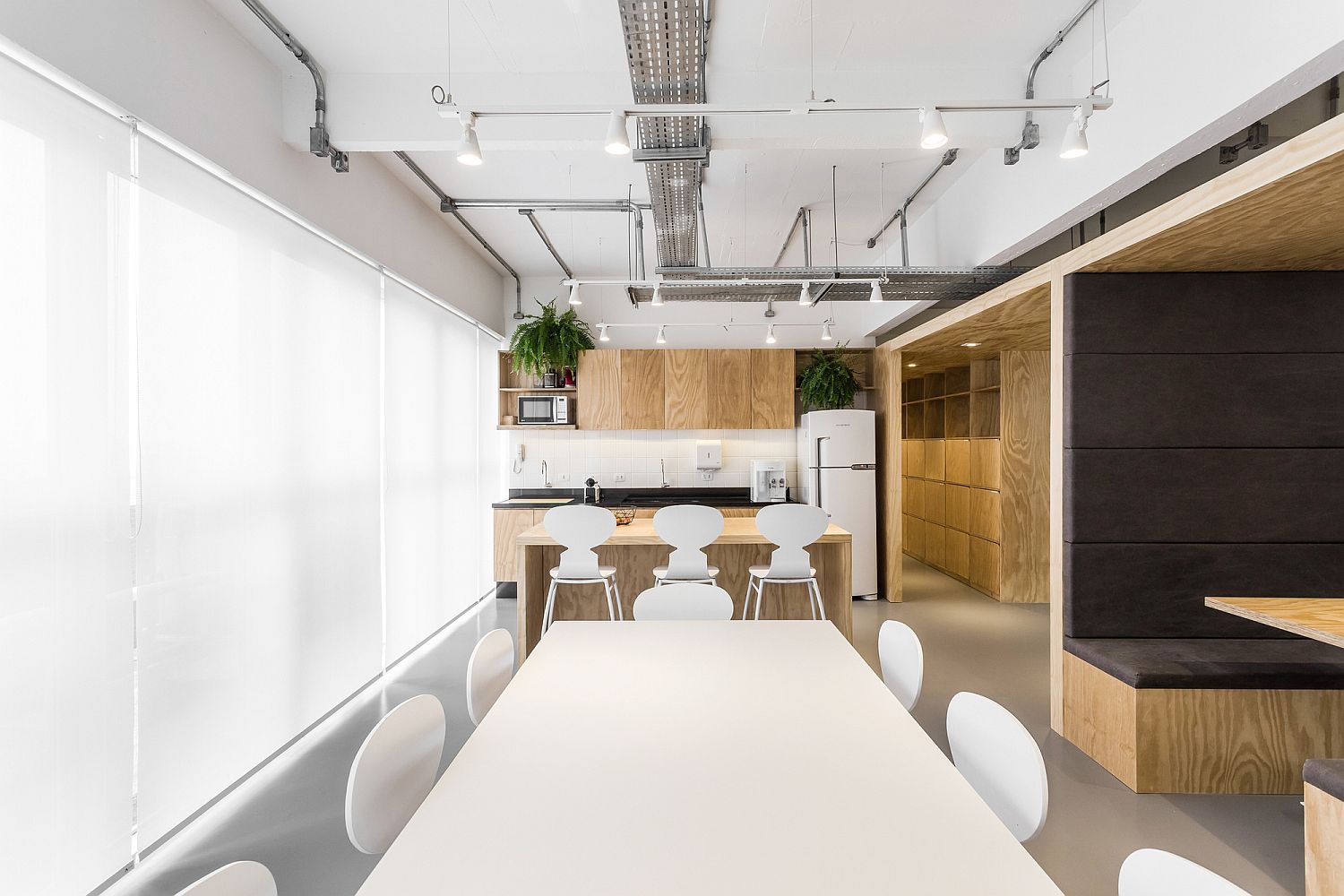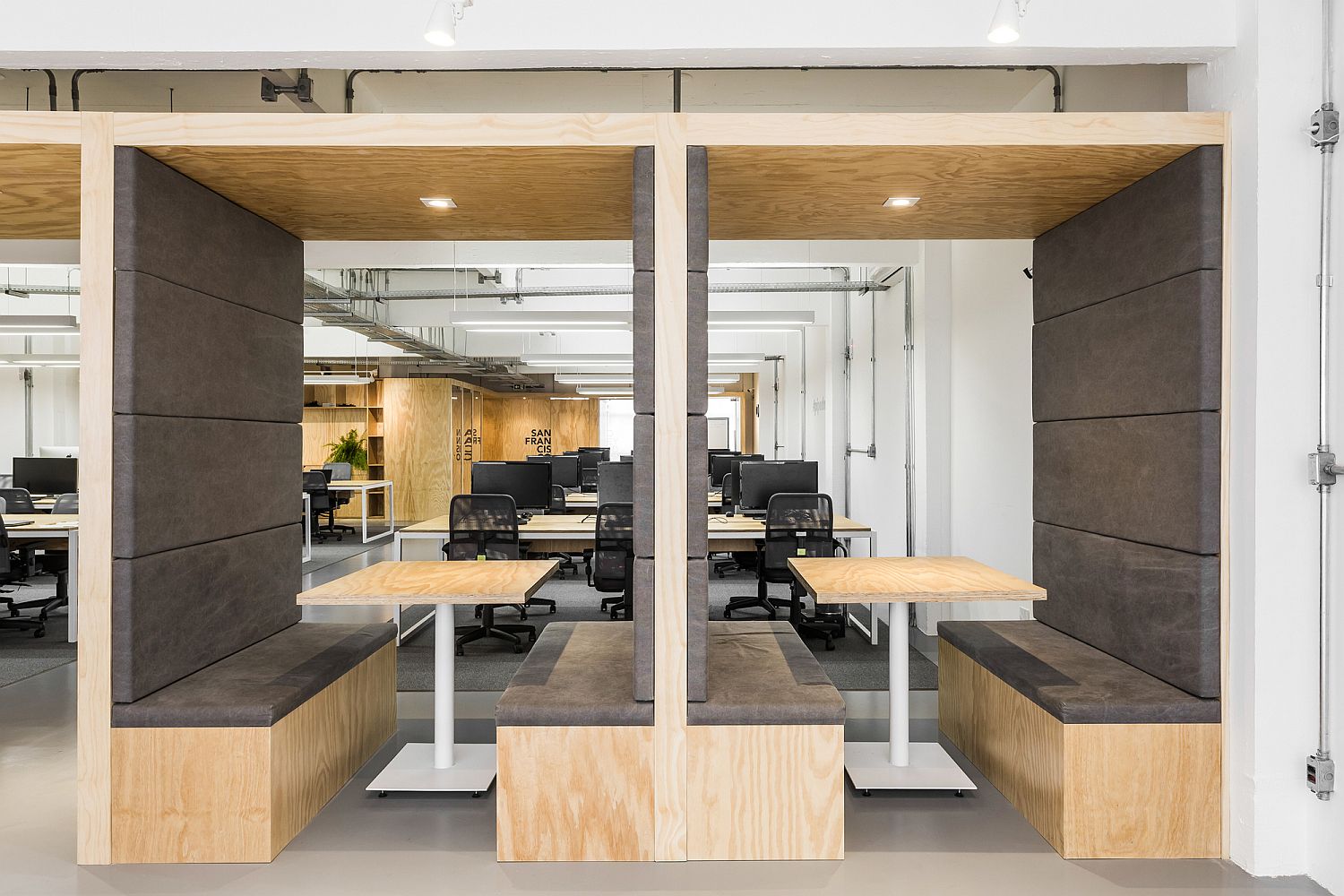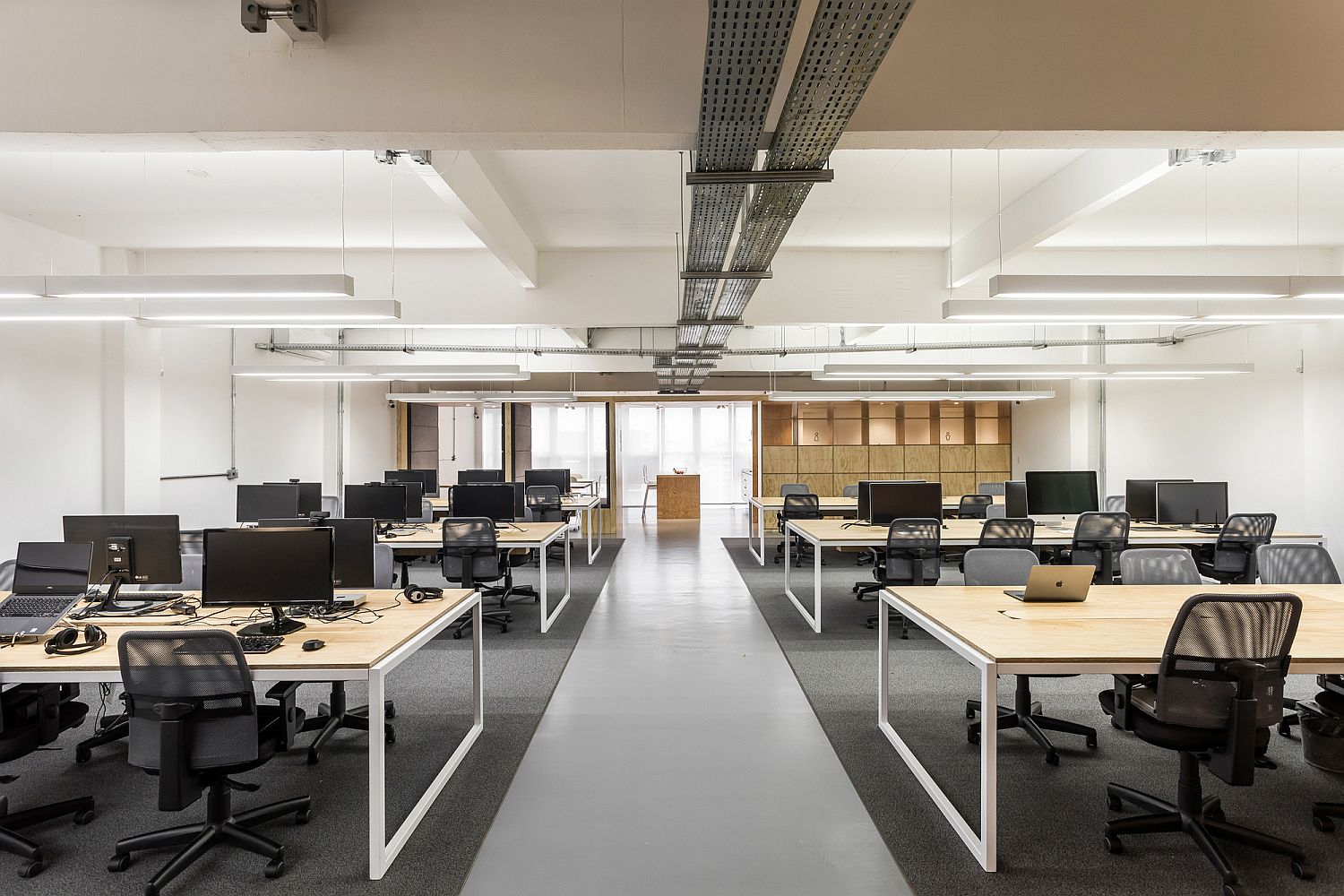 Contrasts between light and dark elements, open work areas and closed meeting spaces and the modern and the rustic ensure that this is an office that feels unlike anything else. Burnt cement floors and smart finishes balance these elements beautifully! [Photography: Eduardo Macarios]
RELATED: Polished Minimalism Meets Rugged Industrial Past Inside this Vancouver Office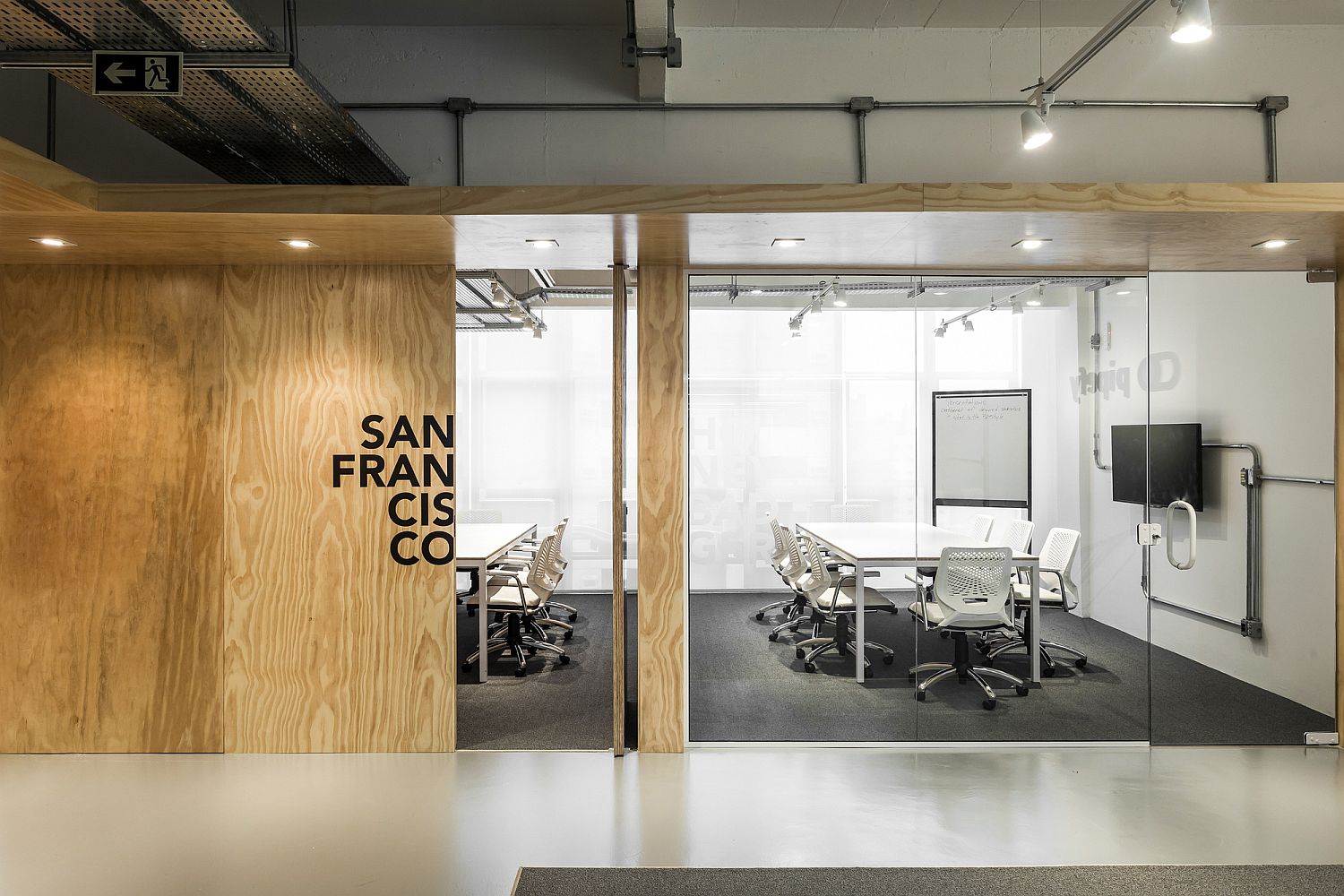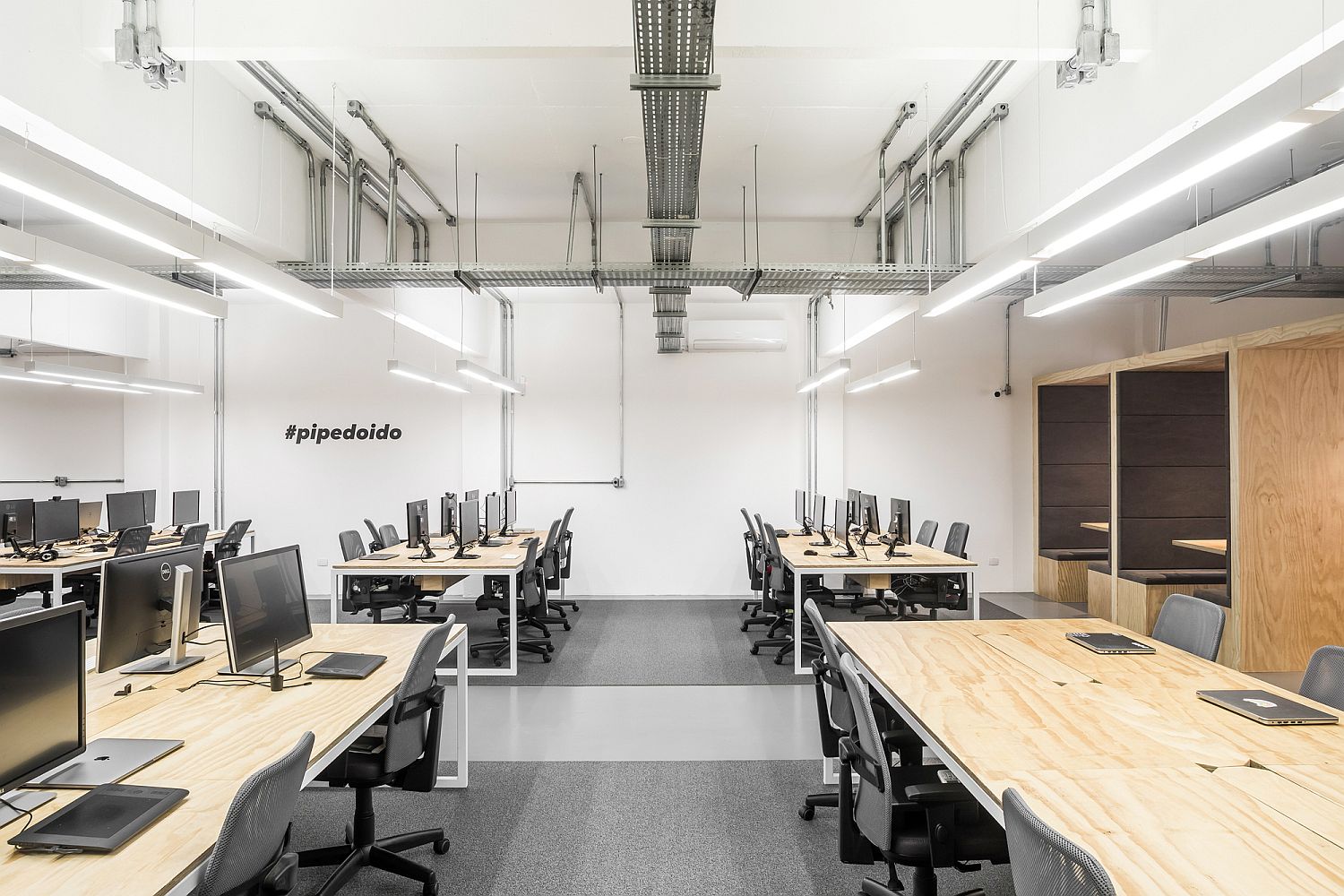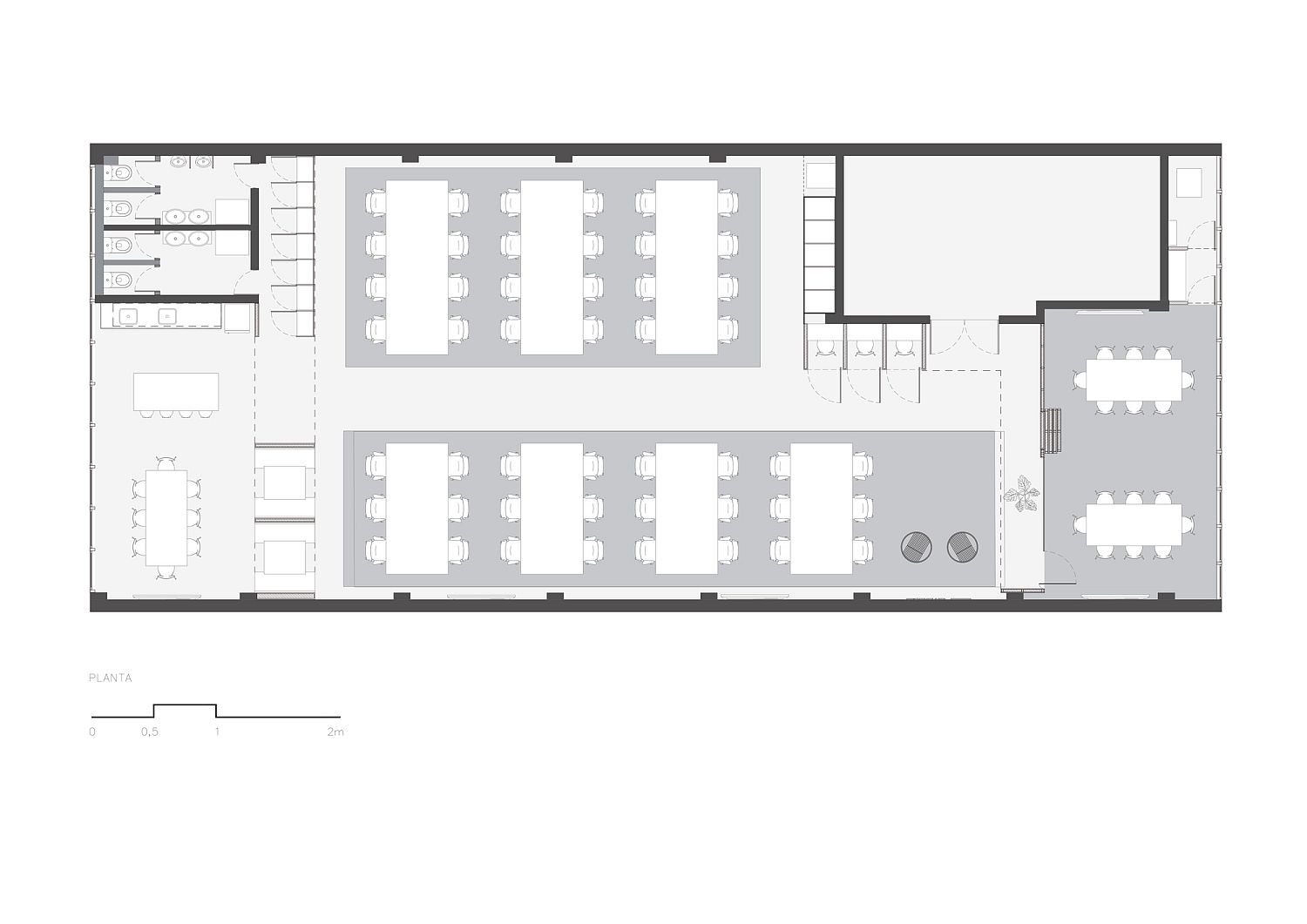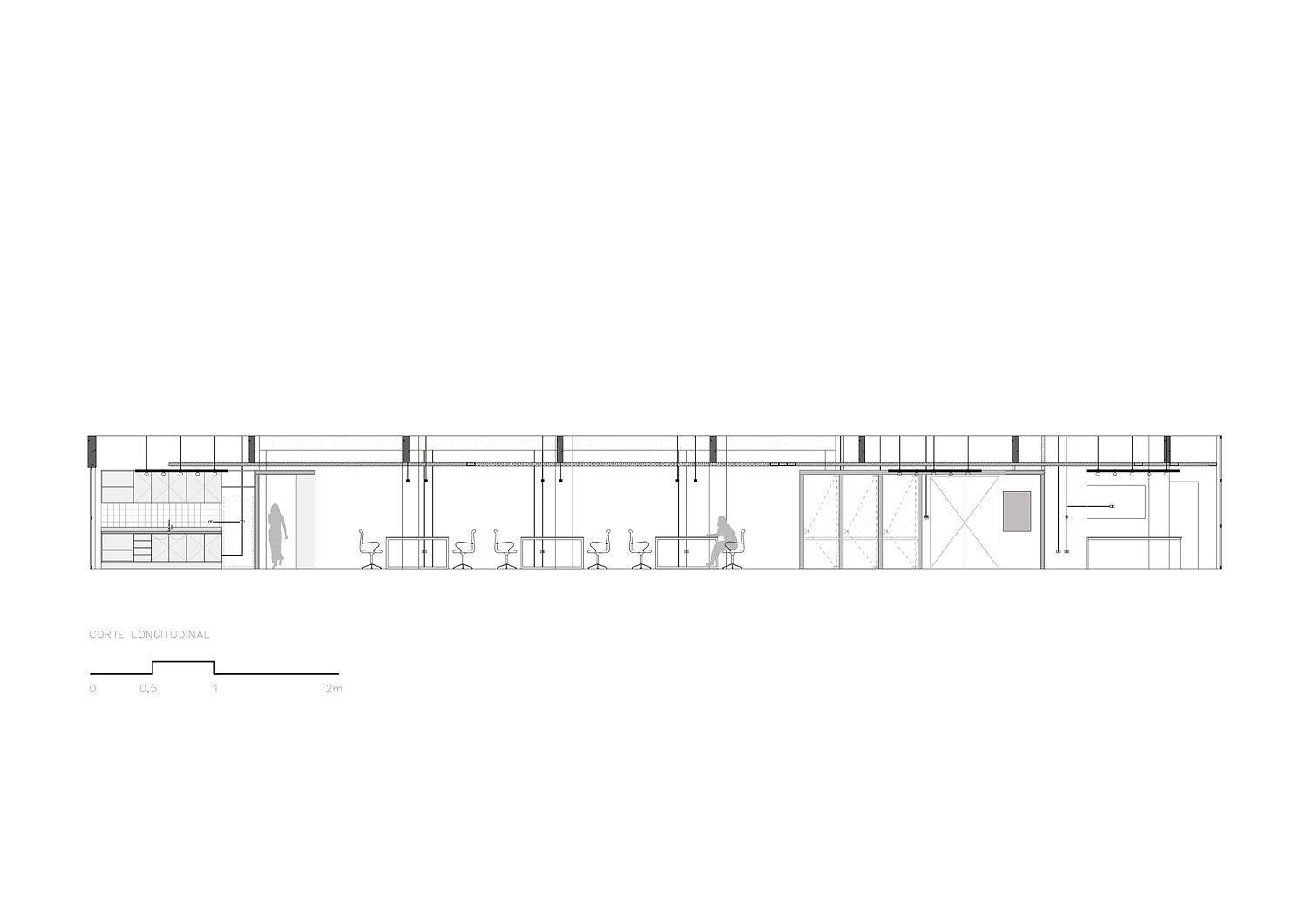 Liked the story? Share it with friends.