A very large part of design inspiration that we showcase is often dedicated to interiors that can 'create a greater sense of space'. With urban homes becoming more and more congested and space a premium commodity, smart utilization of the available square footage is what separates top-notch design from its average counterparts. Designed for a young couple and their modern lifestyle, this fabulous home in Singapore epitomizes this approach. Crafted with care and creativity by Vievva Designers, this smart apartment blends contemporary ambiance and industrial overtones to offer a unique and fascinating living space.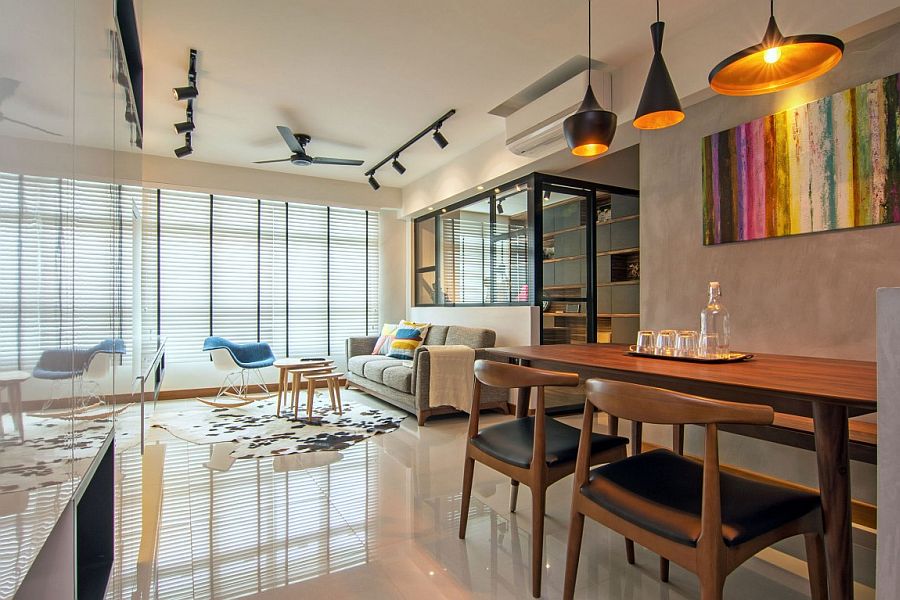 With the homeowners specifically asking for particular elements of industrial design such as exposed concrete walls and industrial-style lighting, the designers decided to fuse some of these features with a modern backdrop. The result is a perfect balance of both worlds, as the modest living room is defined by a beautiful, raw concrete wall, captivating Tom Dixon pendant lights, reclaimed wooden surfaces and concealed storage units with a glossy white sheen. A modest kitchen next to it uses blue Moroccan tiles to bring pattern and color to the gray backdrop, while the casual dining space blends in with the living room visual.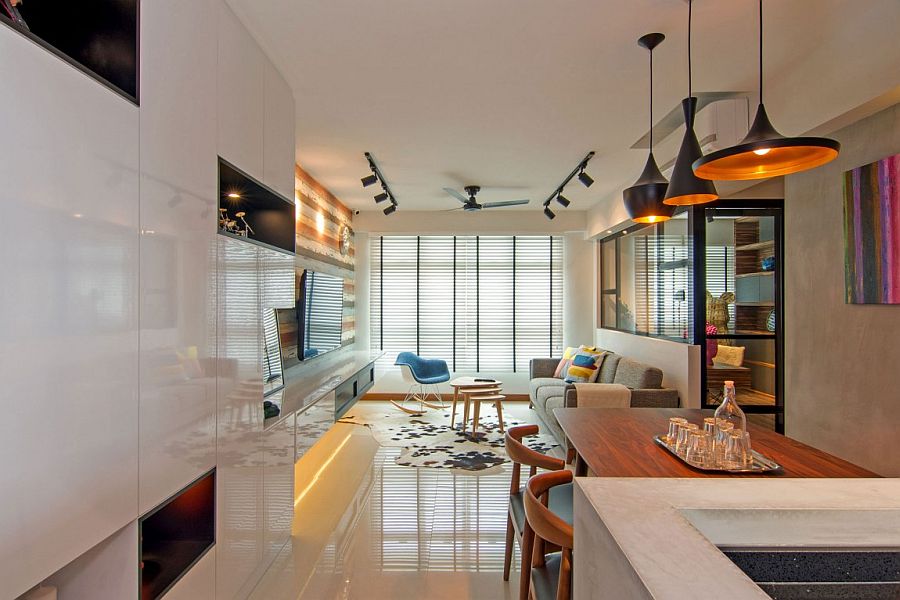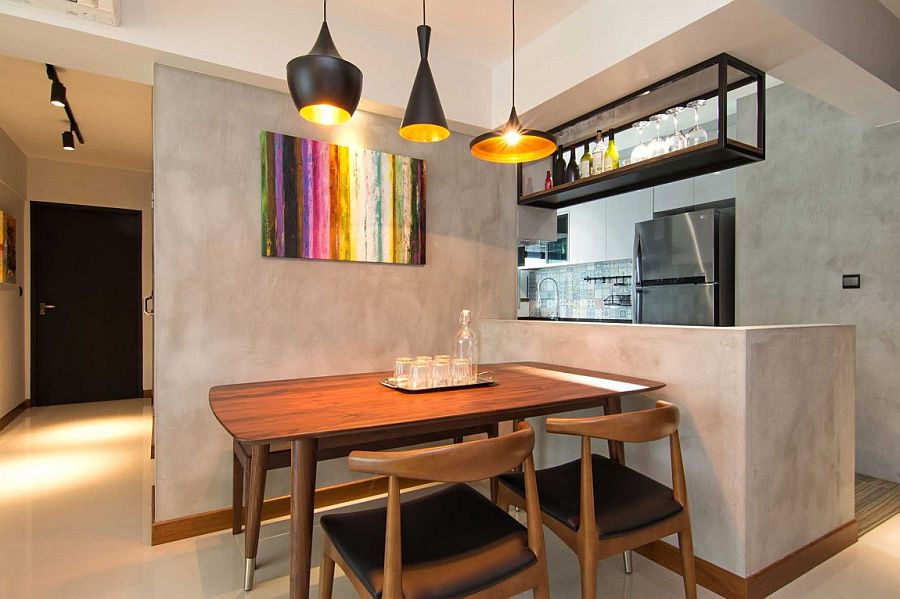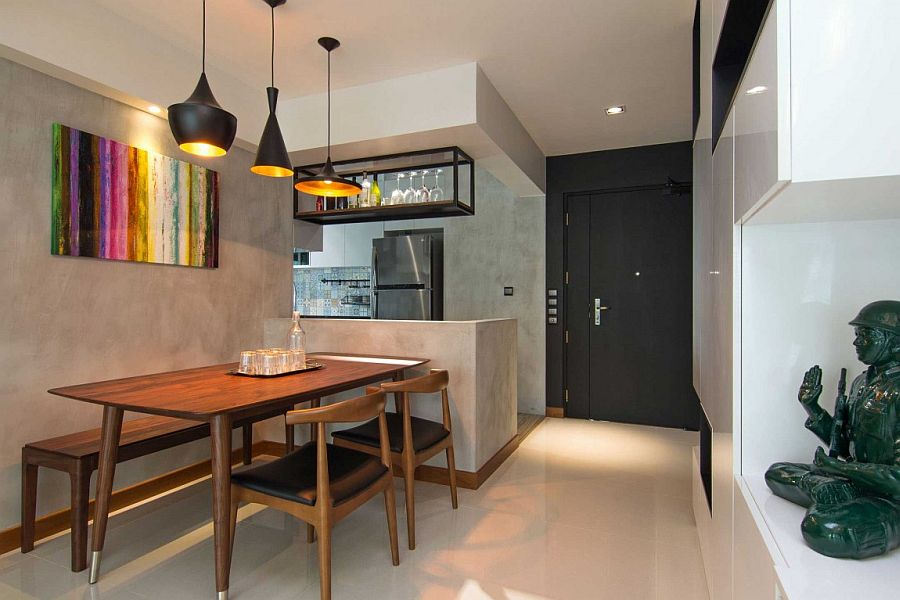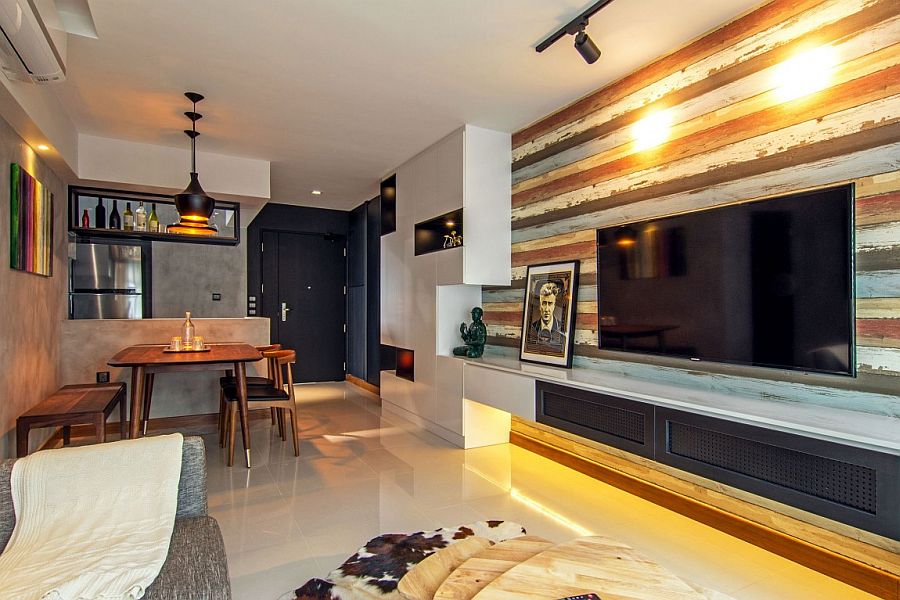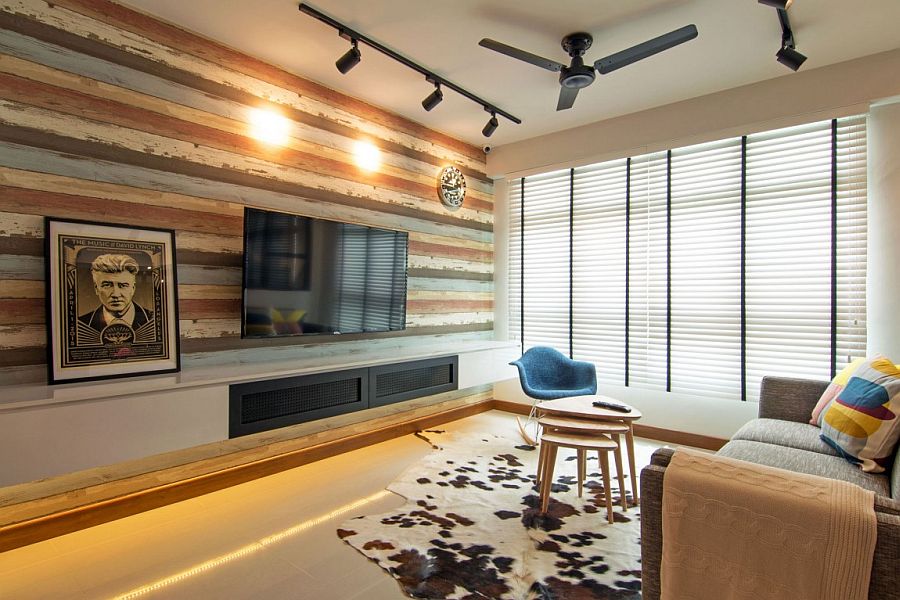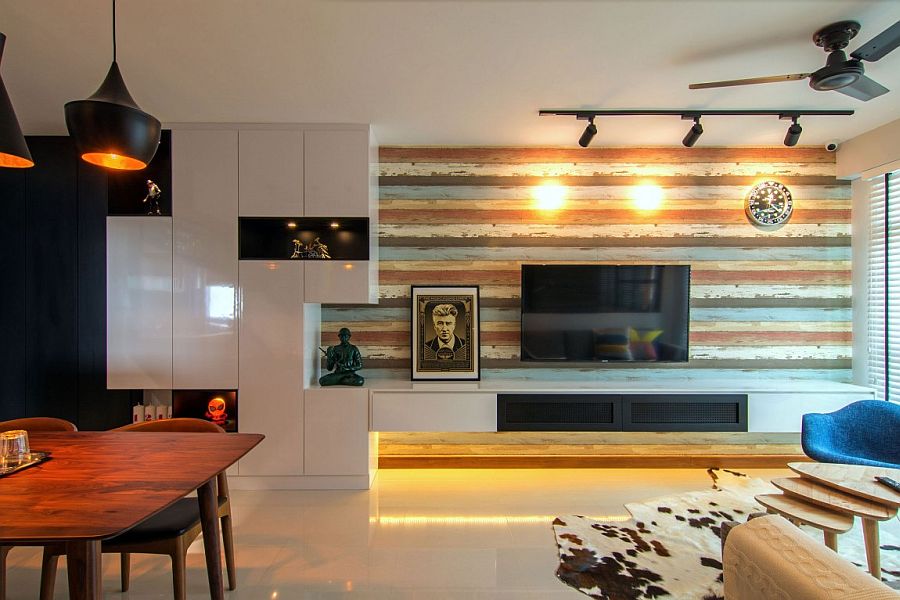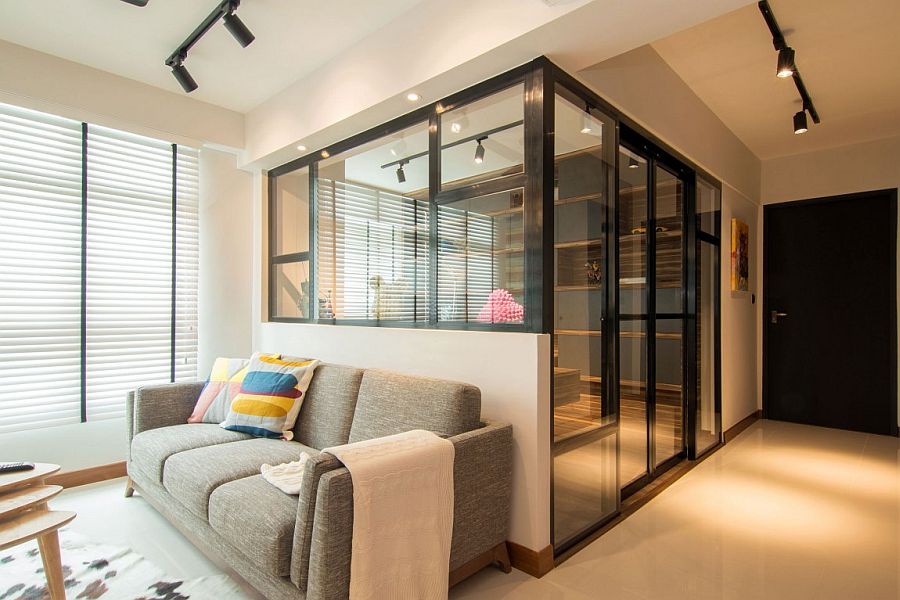 One of the two existing bedrooms was turned into a beautiful study and workspace for the couple. Using sliding glass doors, the study can also be converted into a guest room when needed, while the second bedroom next to the master suite has been transformed into a spacious and stylish walk-in closet. Every room inside the revamped apartment uses space-savvy storage units, display niches and sleek shelves to make the most of the limited space on offer.