Moving from a small condo in the busy Market Street to a more tranquil, contemporary home in the West Plaza neighborhood of Kansas City, the homeowners of Carpenter Residence wanted a residence that has the appeal of a loft. Since the couple worked from home, incorporating a full-fledged home office that offered privacy and smart functionality was another important part of the home's design. Built on a tight budget by KEM STUDIO, the inviting house uses a white and wood color palette to usher in a sense of harmony even while inviting the outdoors inside.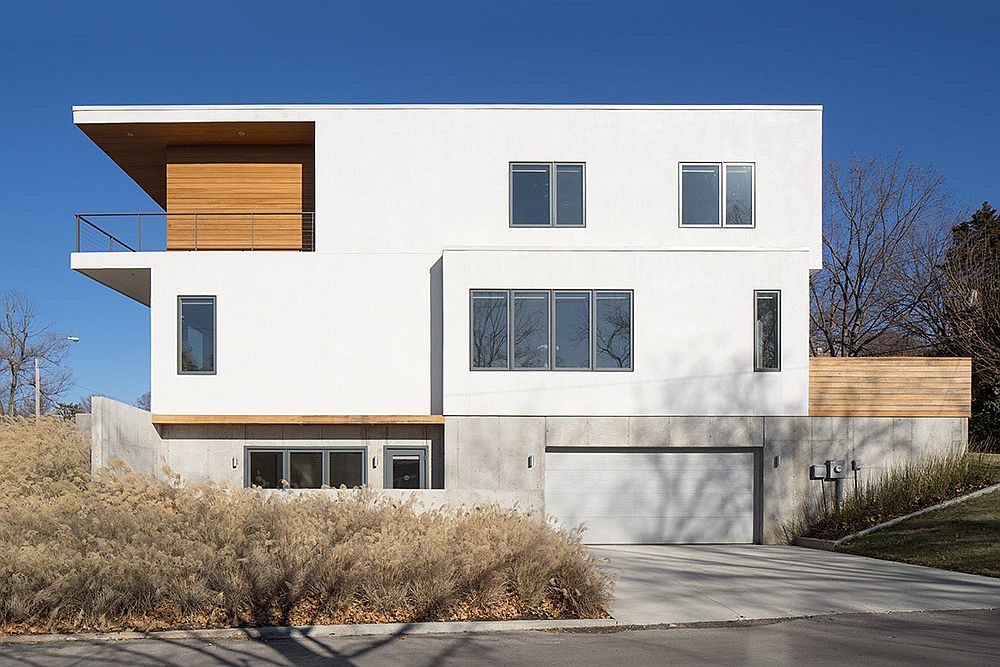 It is the wooden balcony and the stained cedar-clad walls on the upper level that give a certain amount of contrast to an otherwise monochromatic street façade. Keeping out noise and unnecessary intrusions, the basement home office towards the south corner of the house lets the homeowners work in peace. It is the lower level that holds the open plan living area in white along with the modern kitchen and a dashing dining space. A woodsy dining table and matching benches break the visual monotony here with natural light creating a cheerful setting.
RELATED: Serene Pagoda House Offers Panoramic City and Mountain Views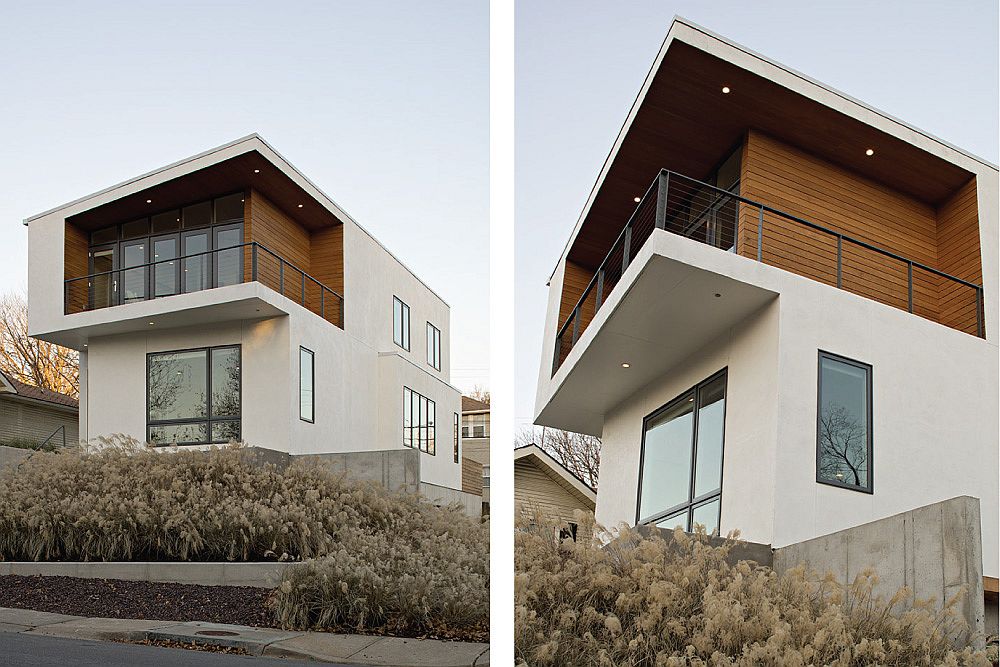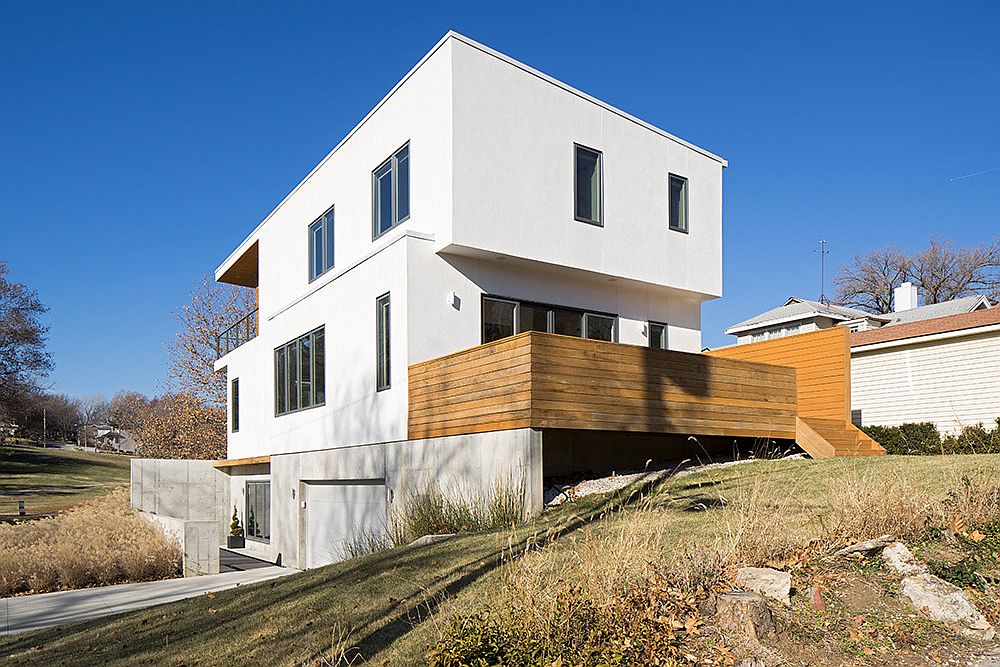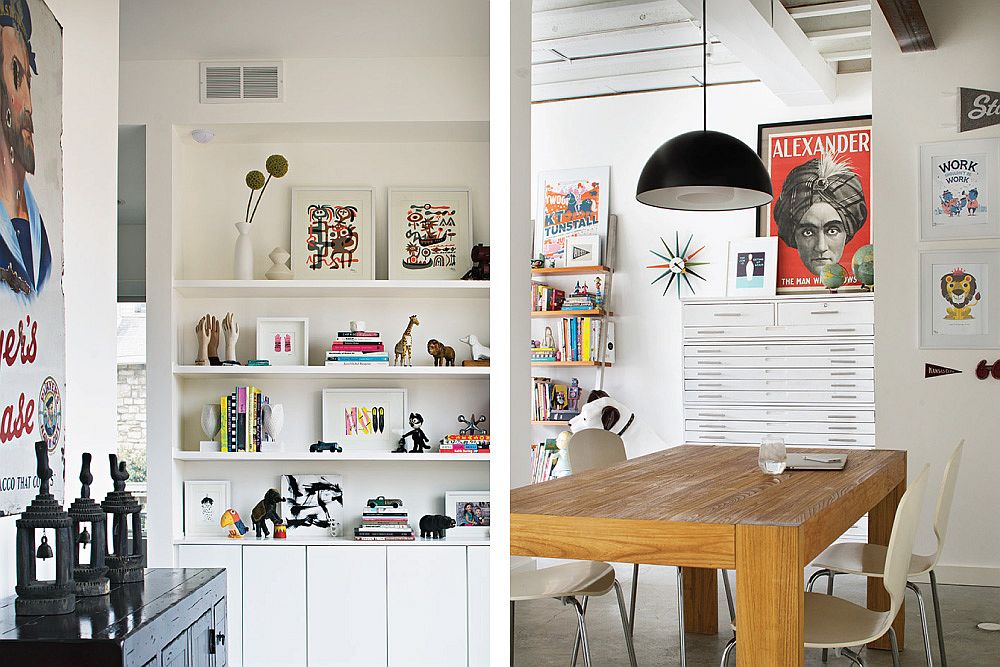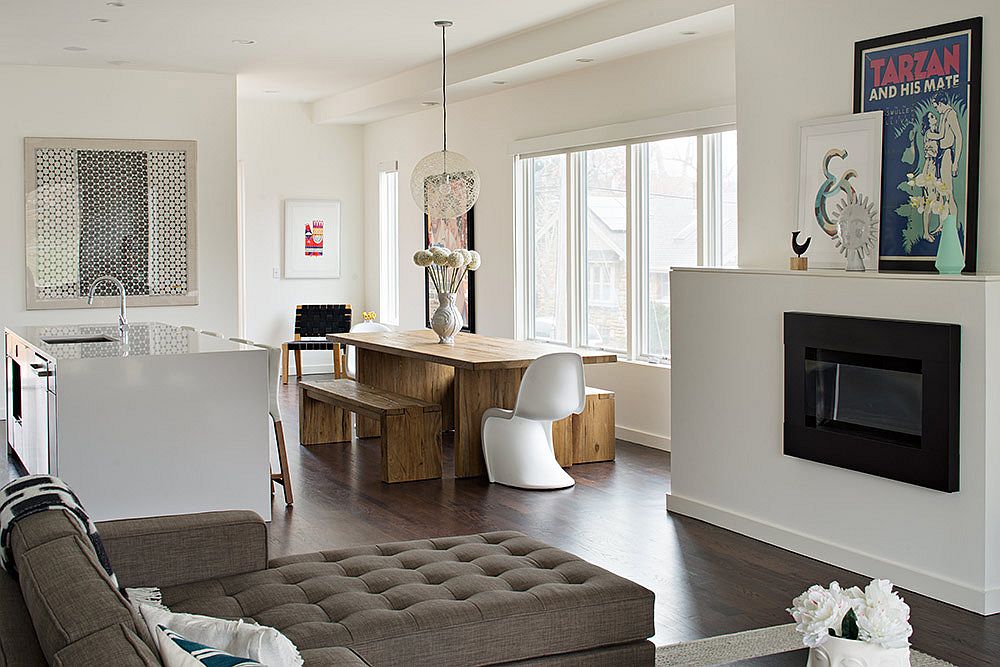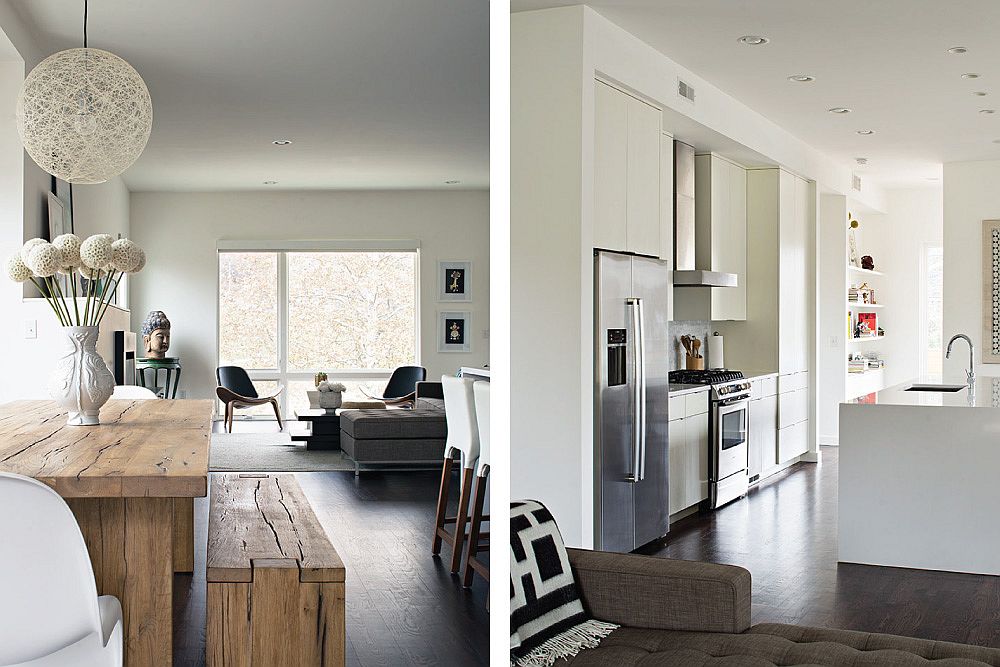 Overlooking the park outside and disconnecting with the landscape when necessary, the house offers best of both worlds. A curated art collection and comfy modern décor complete this Kansas City home where life feels breezy and beautiful!
RELATED: Picot Residence In New York City Showcases Brilliant Interiors And Beautiful Views