There are many different ways in which you can revamp and redecorate your dining room. Many of us instantly think about wall color, accent features and the style of the room. If that feels like too much work then we turn our attention to hutches and credenzas and how we can decorate them differently to give the dining room a fresh look. Finally, it is the dining table and chairs which might be swapped for something new. But have you ever thought about replacing those dining table chairs with something completely different? Yup, we are talking about bringing a cool bench into your dining space.
Dining room benches come in a wide range of shapes and forms and you can pick from everything ranging from those simple wooden benches to banquette-style seating that is plush and stylish. Here is a look at how a move away from those traditional dining table chairs can benefit you in more ways than one…
Falling in Love with Wood!
The simple wooden bench might seem far too understated on its own, but it fits in perfectly when you couple it with a matching dining table. Beautiful wooden benches need not necessarily be relegated to rustic, shabby chic, traditional and industrial dining rooms alone. In fact, they look even more appealing in modern dining spaces as they bring something unique both in terms of texture and finish. Make sure though that you repeat the wooden surface elsewhere in the dining room; be it in the form of the dining table, a cool credenza or even a few smart floating shelves.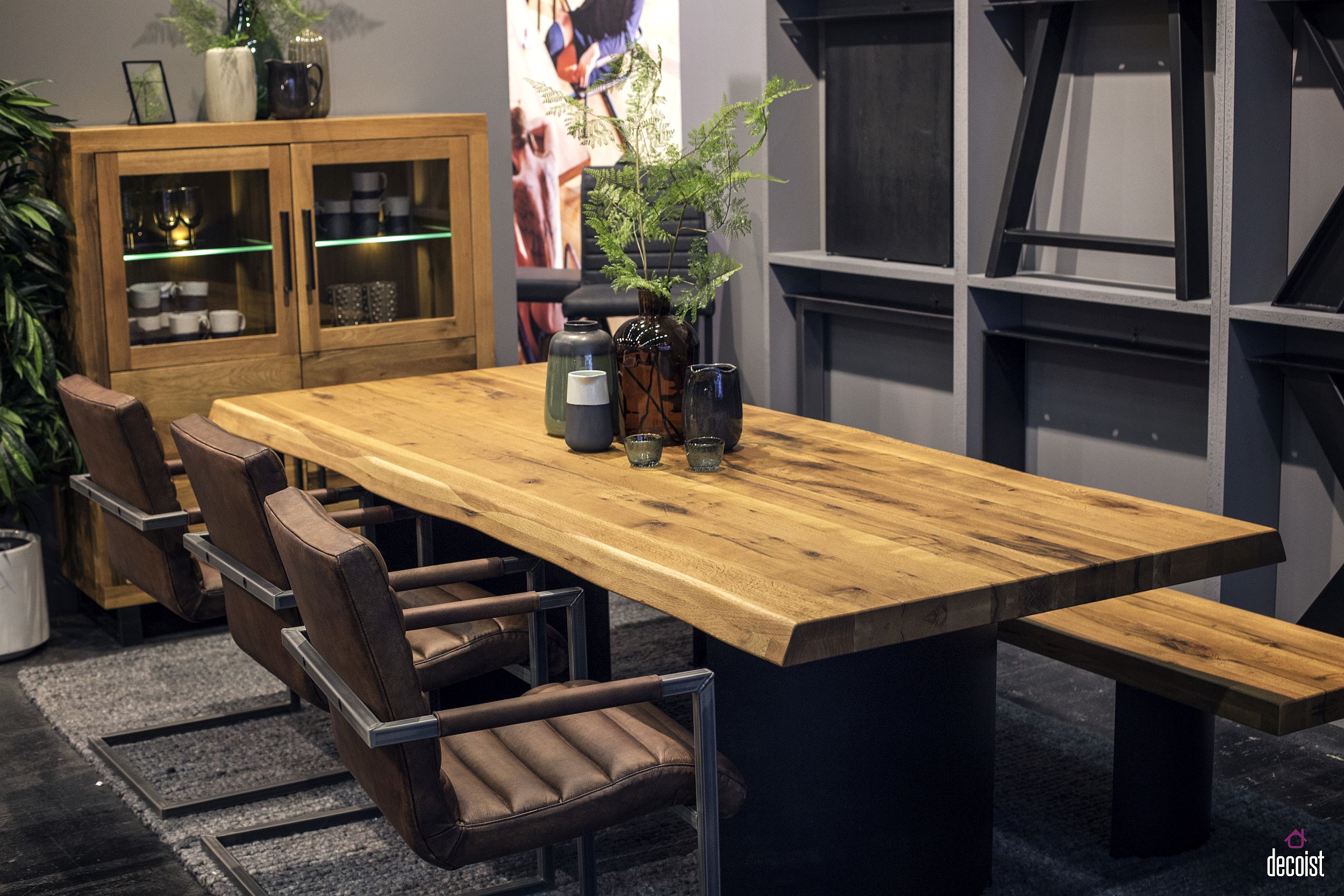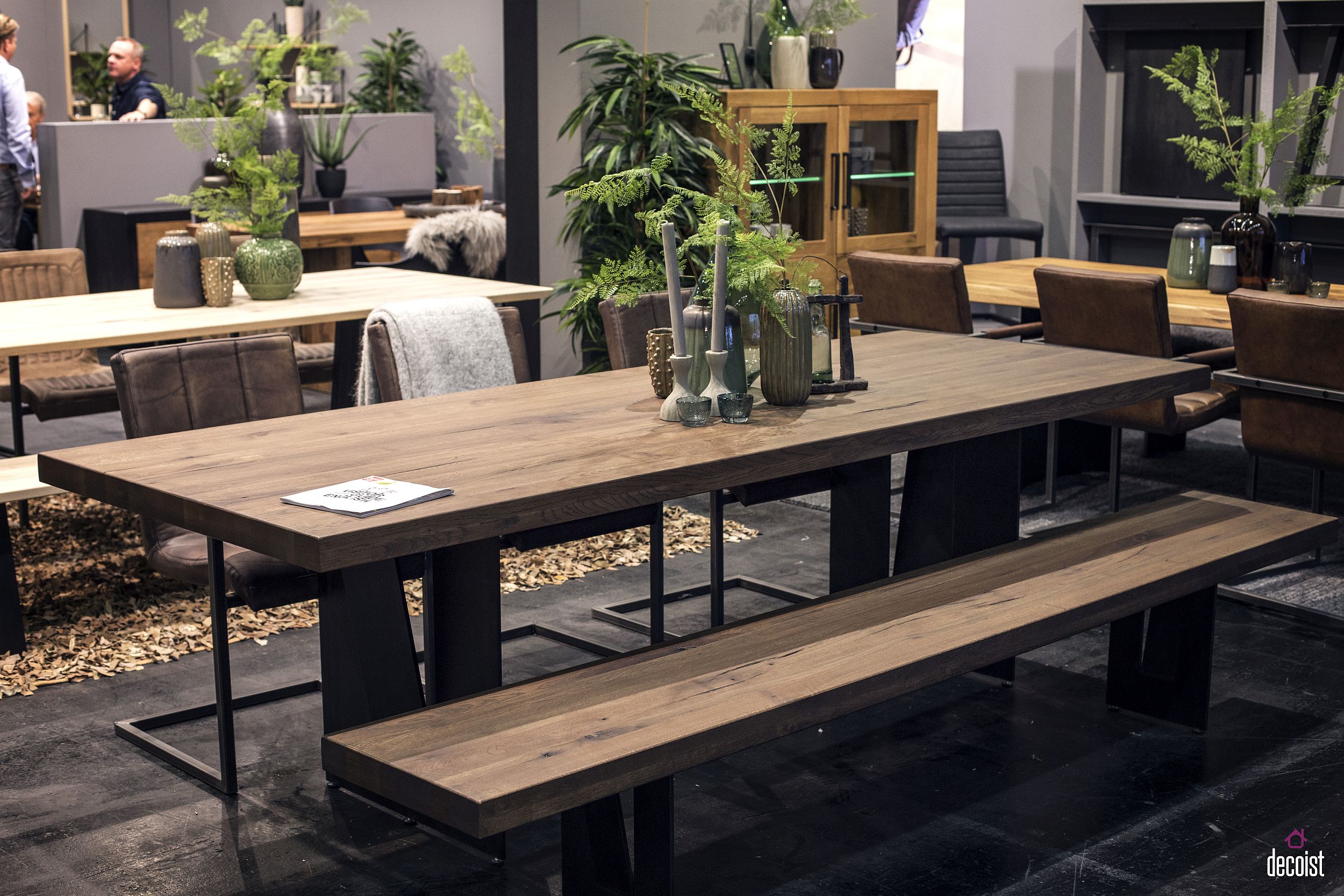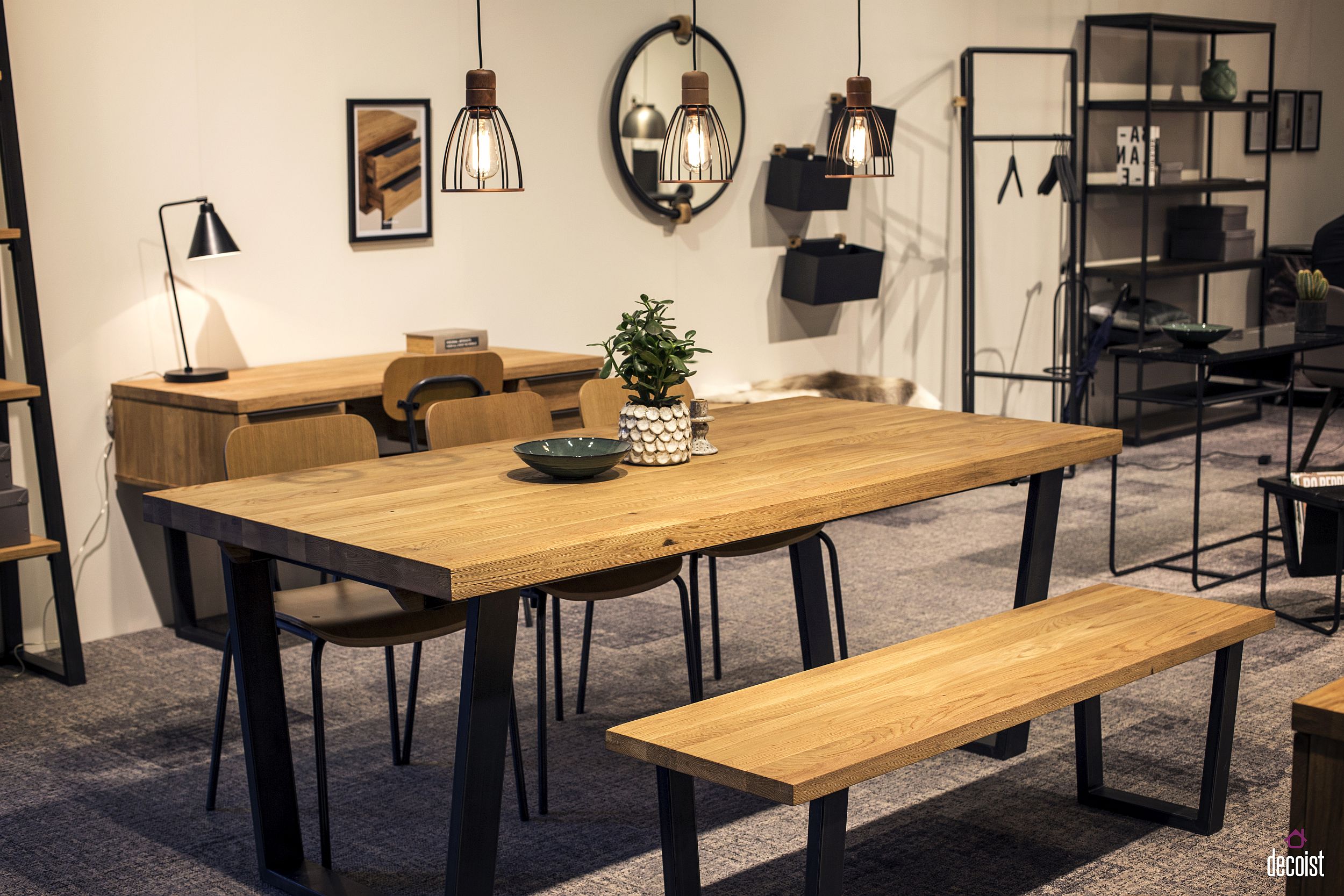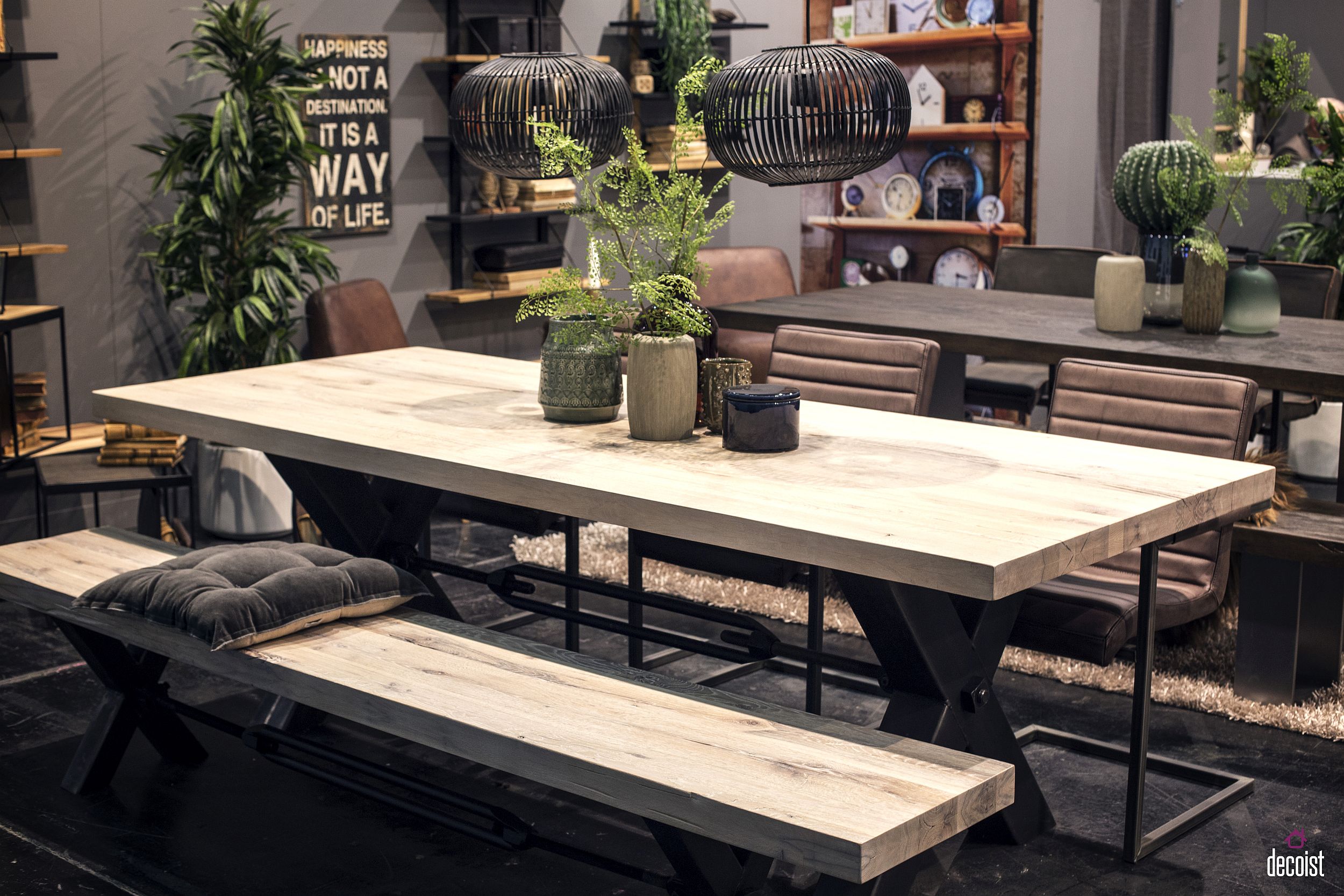 Modern and Inventive
One of the big issues with wooden benches is that they simply do not feel as comfortable as a set of plush chairs. While they can easily seat more members of your family, comfort might be something you need to sacrifice here a tad bit. You can always use lovely cushions, a beautiful throw or even just few pillows borrowed from the living room couch to make it a more comfortable experience. This also gives the dining room a modern casual look that you cannot achieve by using dining table chairs.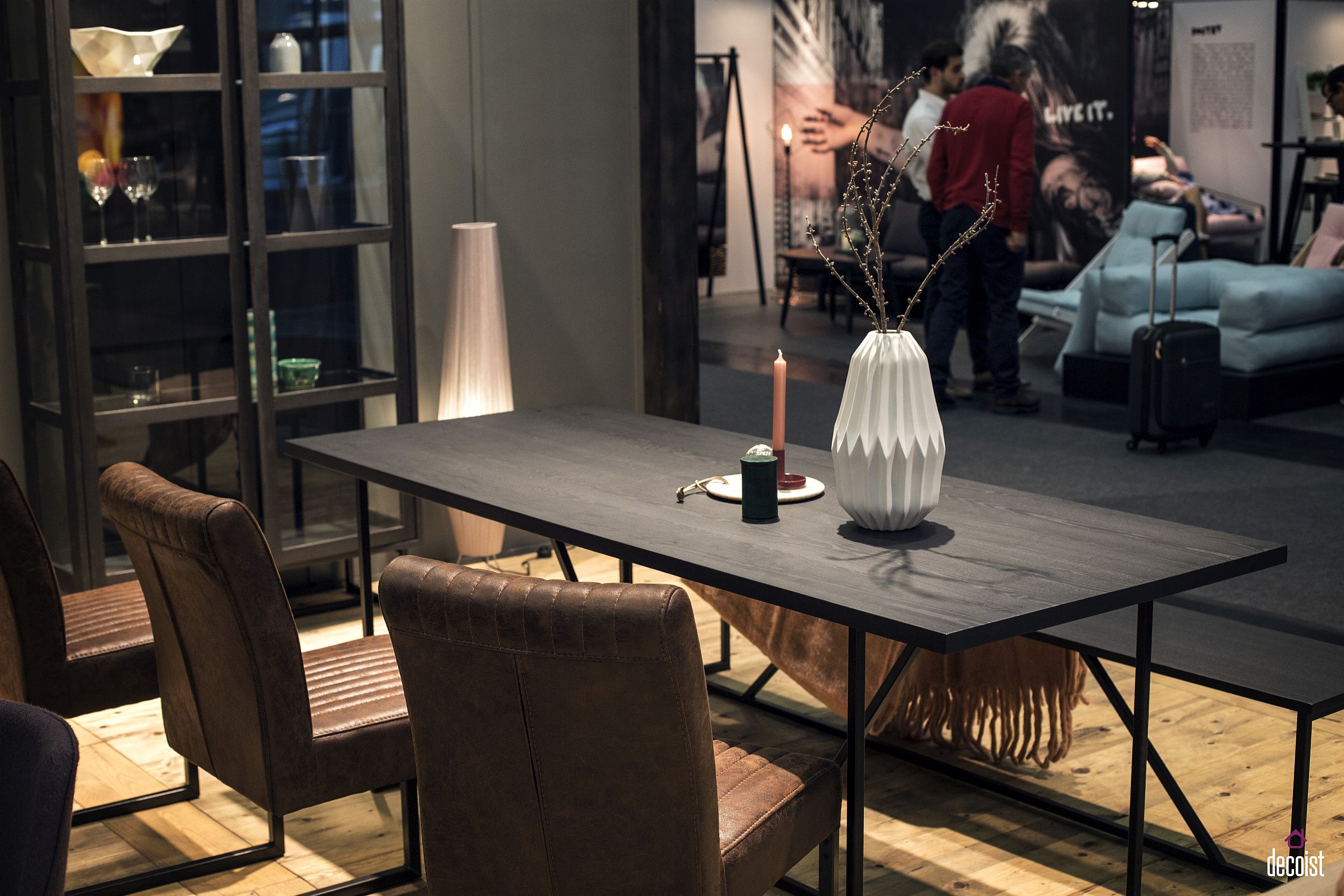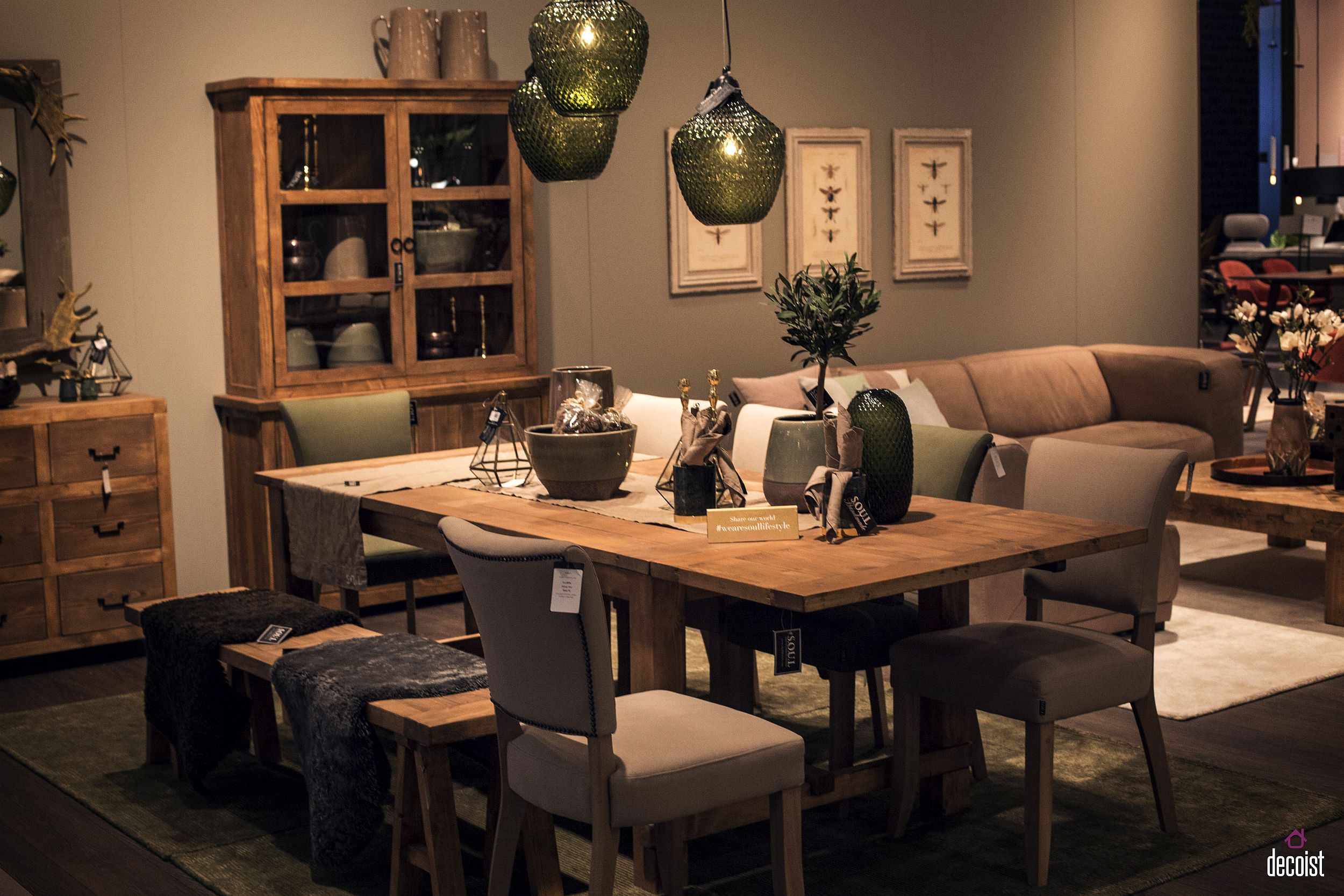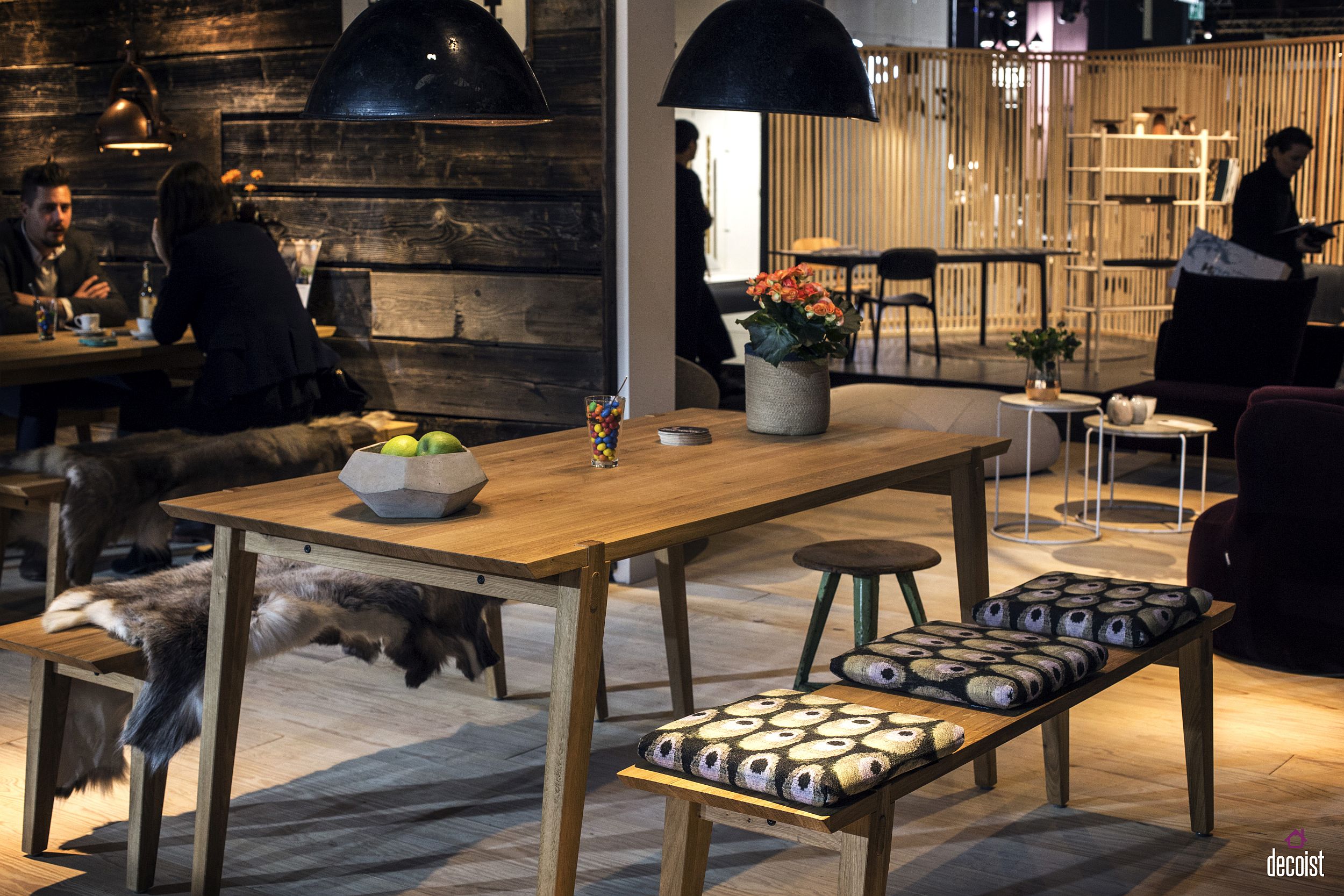 Comfy Upholstered Benches
Of course, another way to bring more comfort to the dining room bench is by going down the upholstered route! Upholstered benches offer a completely different aesthetic when compared to the simple wooden bench and give the dining space a curated, modern look. They can be easily coupled with chairs in matching upholstery to create snazzy dining room that brings the best of both worlds. Whether it is in fabric or in leather, an upholstered bench undoubtedly ups the style quotient of the dining space.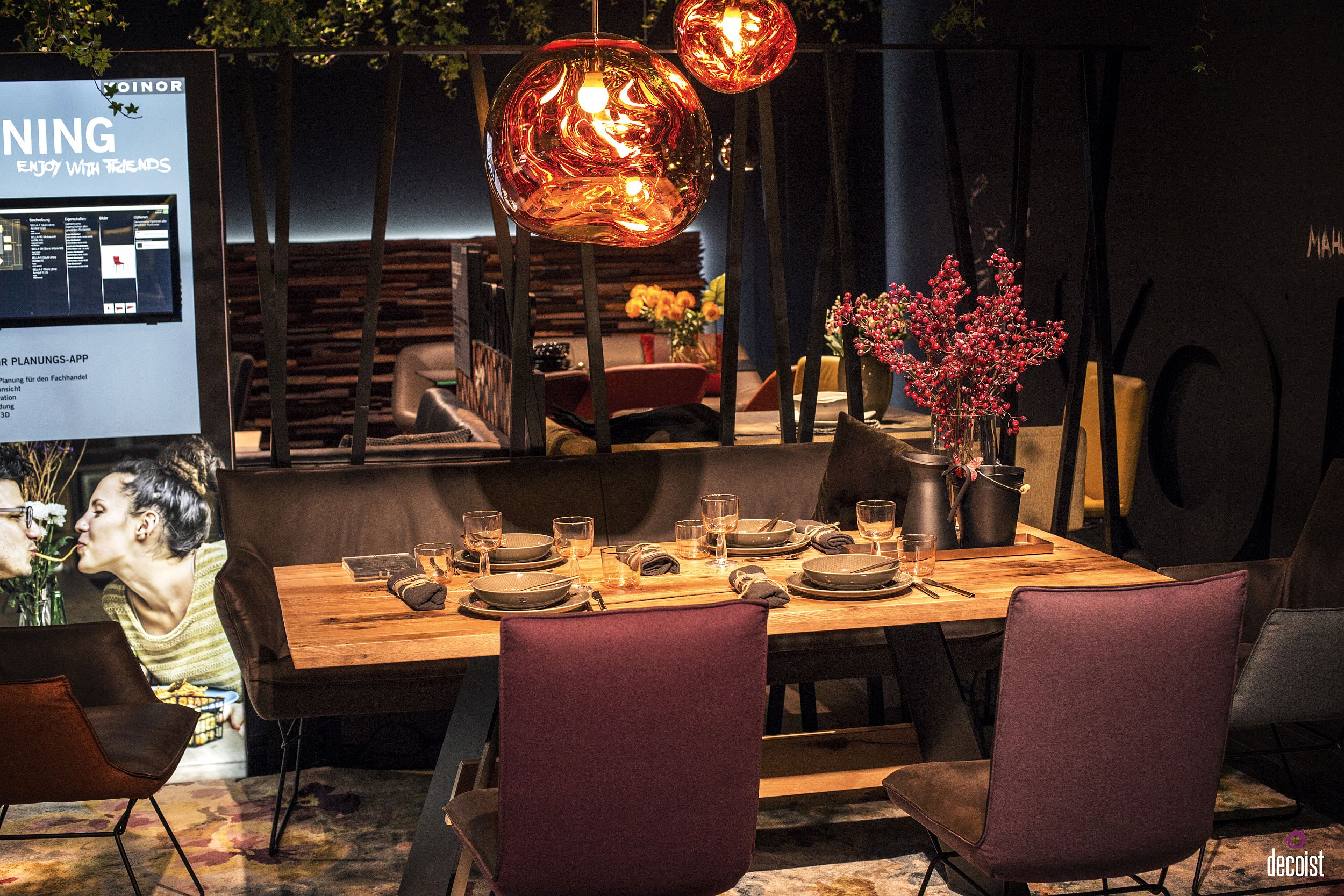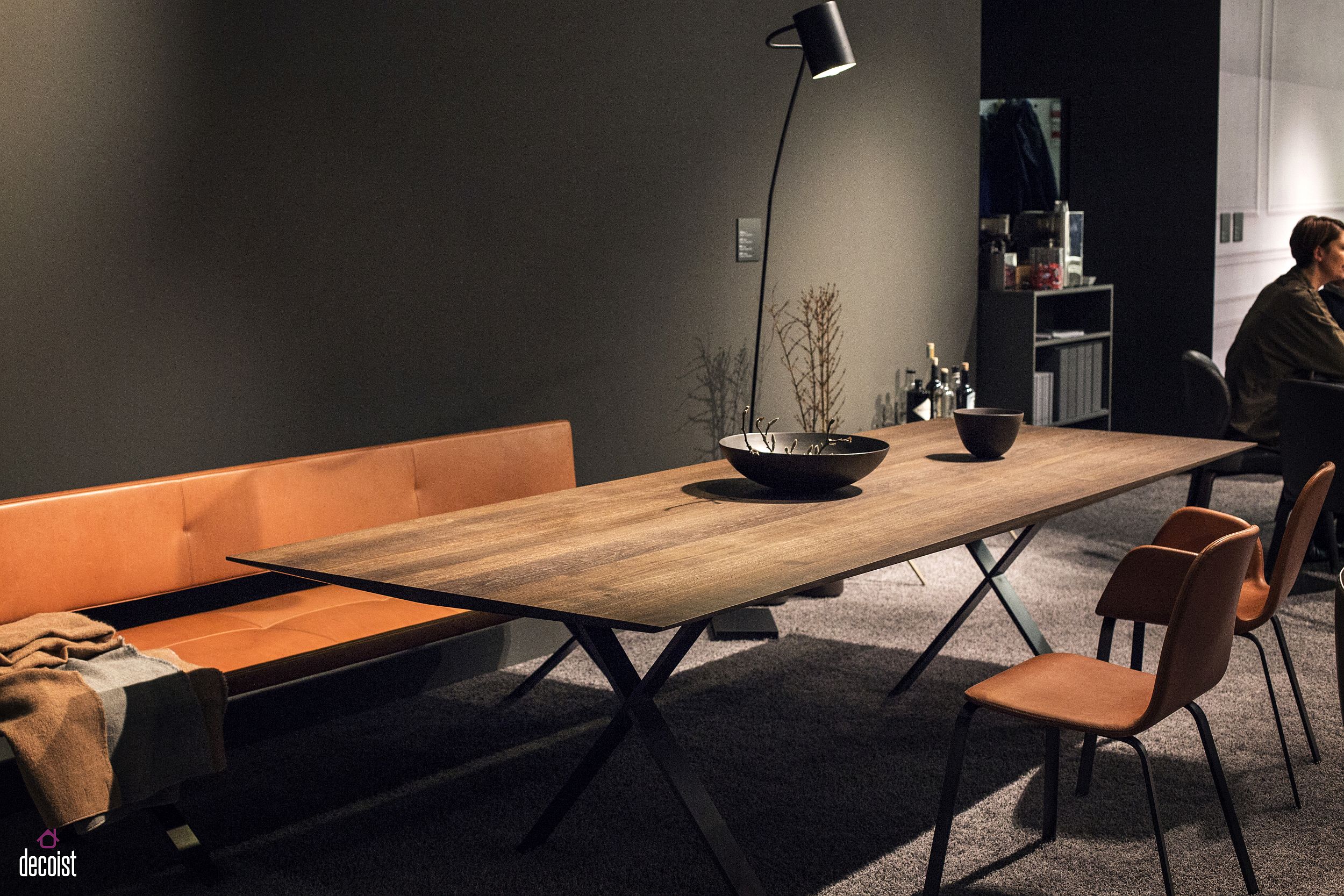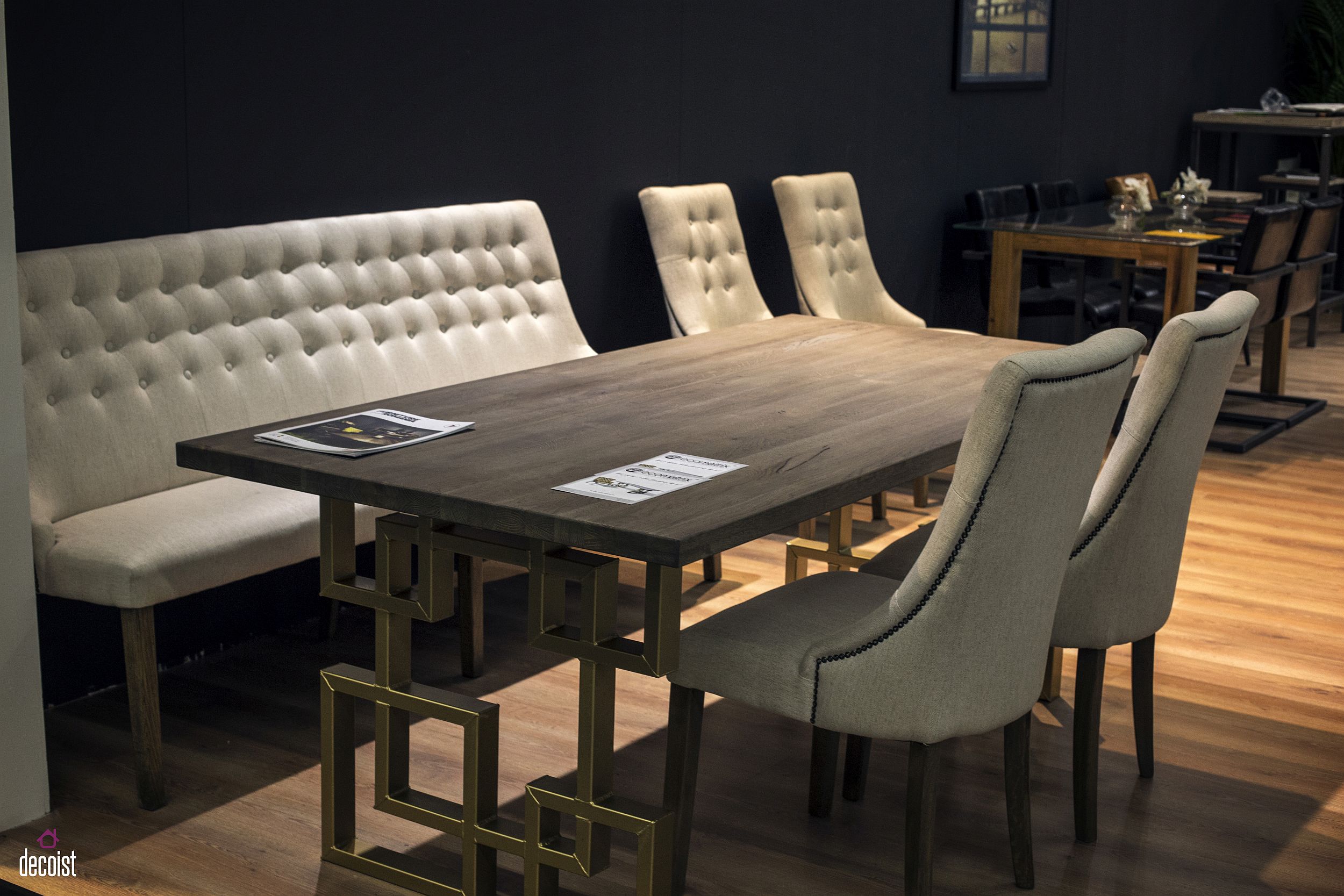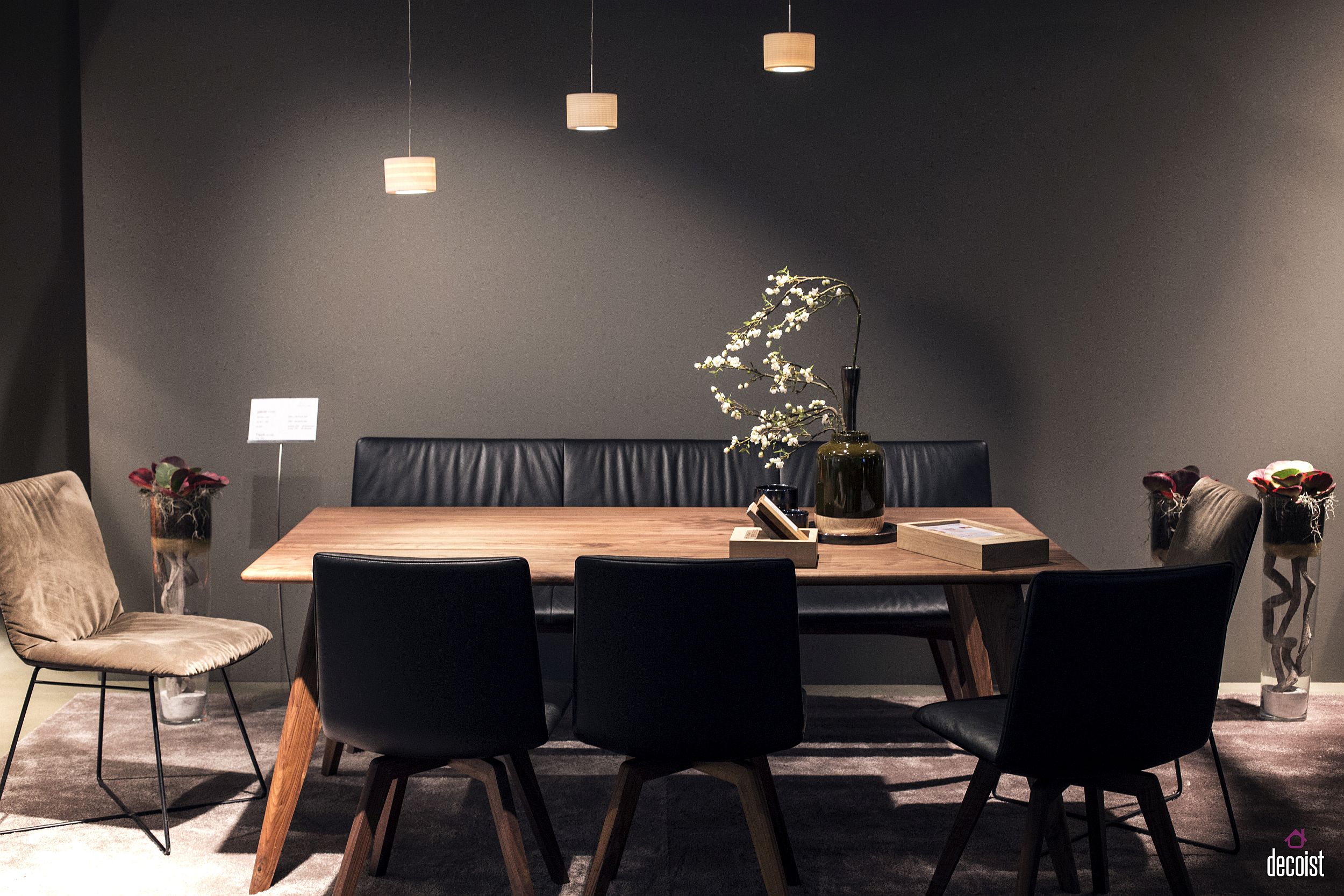 Banquette Style Dining
Nothing brings people together like a banquette-style dining experience! This might not be traditionally considered as a bench, but it sure is a move away from mundane chairs. Banquette-style seating also saves up on space, utilizes the kitchen or dining room corner and allows you to hosts guests with ease. If you are looking to maximize space and also trying to usher in a cozier vibe in the dining room, then this is definitely an option to consider.