We are always so caught up in the larger picture that the finer details get lost in the crowd. Yet, it is these little things that go on to make a big difference when it comes to home decorating. So, you have a fabulous entry with wallpapered walls, a gorgeous mirror, a lovely console table and a floor vase or three. The aesthetics of it all sound absolutely perfect, but what about the functional side? Apart from the comfy bench, another essential of the entry is undoubtedly the coat rack. Holding on to everything from hats, coats and umbrellas to your keys, purse and even a bag of emergency supplies, the perfect coat rack does it all!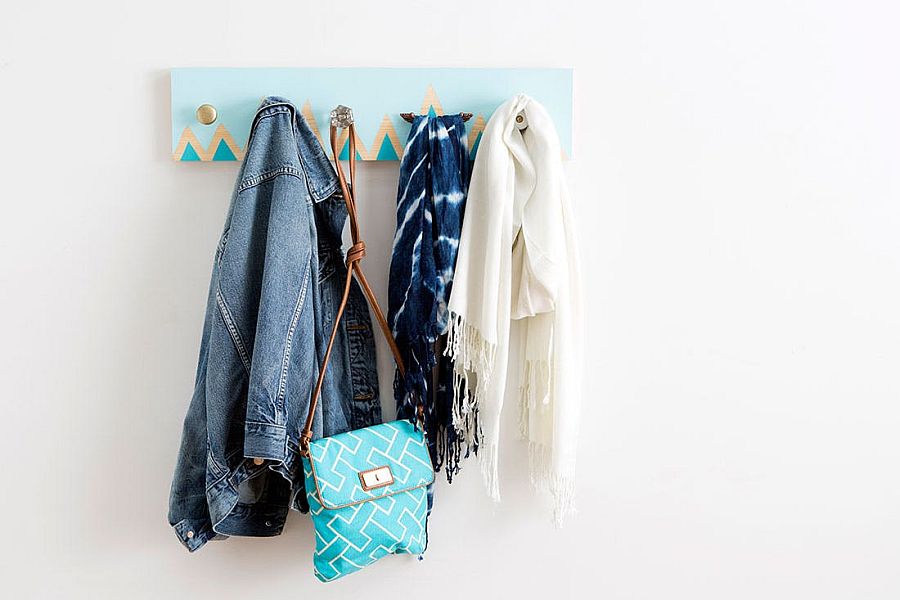 Obviously buying a coat rack is the one that feels like the easier option, but you would be surprised at how simple crafting a DIY coat rack is. Instead of searching for hours online or going from shop to shop for that perfect coat rack, why not make one that fits your needs to the tee! Then there are the obvious cost benefits as well. Allowing you to recycle, upcycle and innovate, here is a look at the 15 best DIY coat rack ideas around; and each one of these offers something different –
Modern DIY Coat Rack
We start off with the more modern DIY coat racks that easily blend in with your contemporary entry and the general style of the polished, urban home. Our absolute favorite here is the chic and classy coat rack from Brit+Co tha combines a dash of metallic sparkle with geo pattern and cool color. Of course, you are free to play around with both the hue and the design to ensure that this hip coat rack fits in with the vibe of your existing living area.
RELATED: Saving Space In Your Foyer With a Creative Coat Rack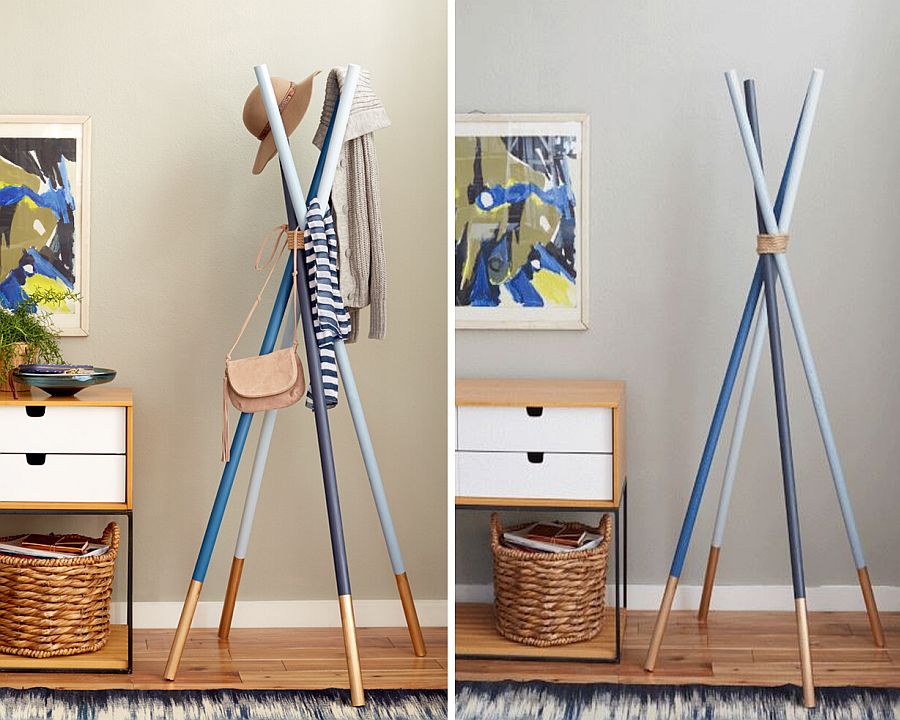 The DIY wooden dowel coat rack is another easy creating that takes very little time or DIY skill. It looks both unassuming and yet completely unique. This dashing coat rack can easily be tucked into a corner and even as a standalone addition looks just fine. Those who want a more space-savvy option can try out the Cityscape coat rack or even the texturally stunning wood tile composition from Makarios Décor.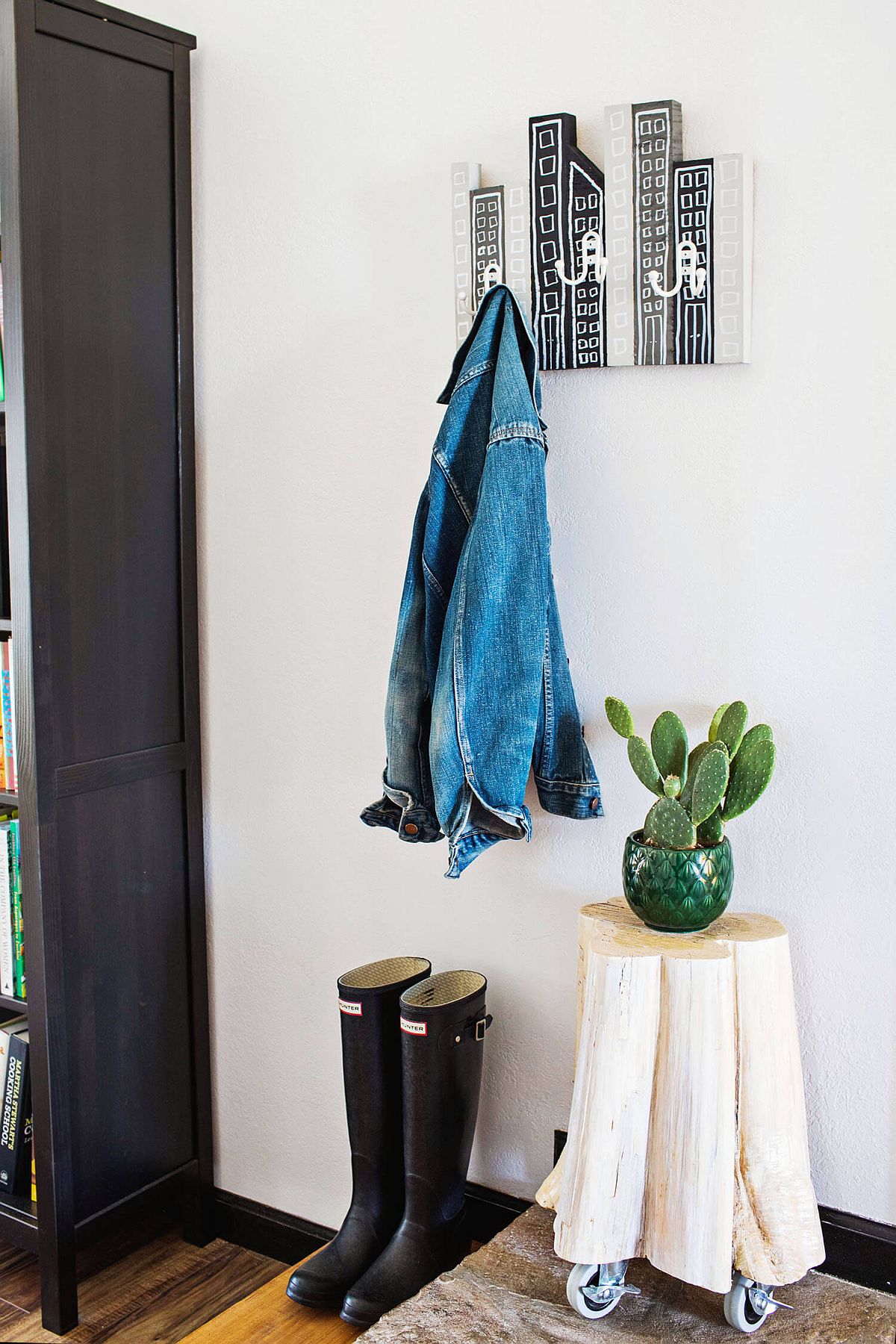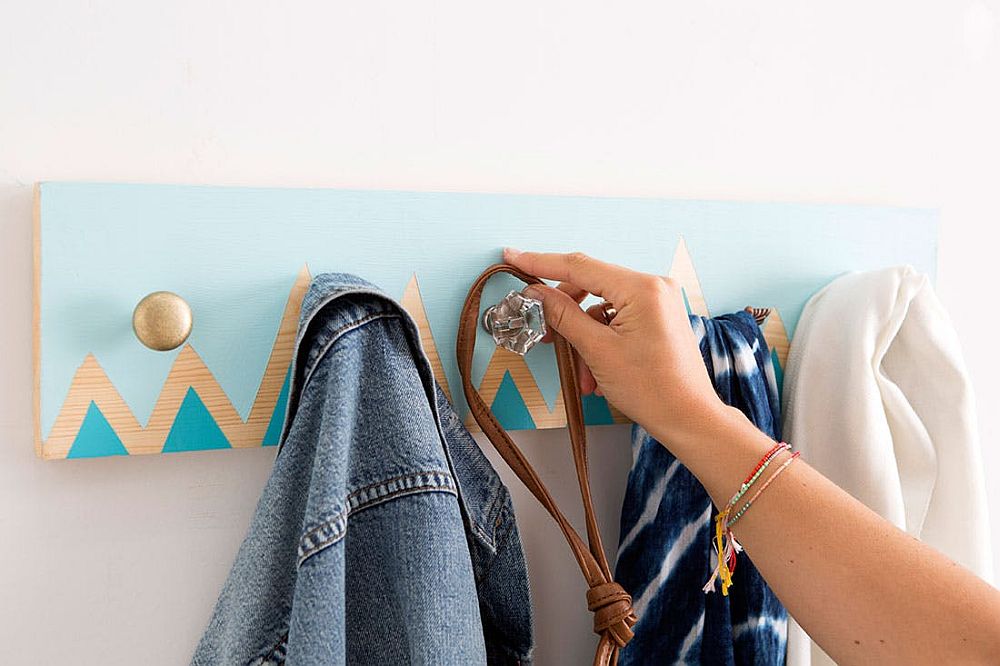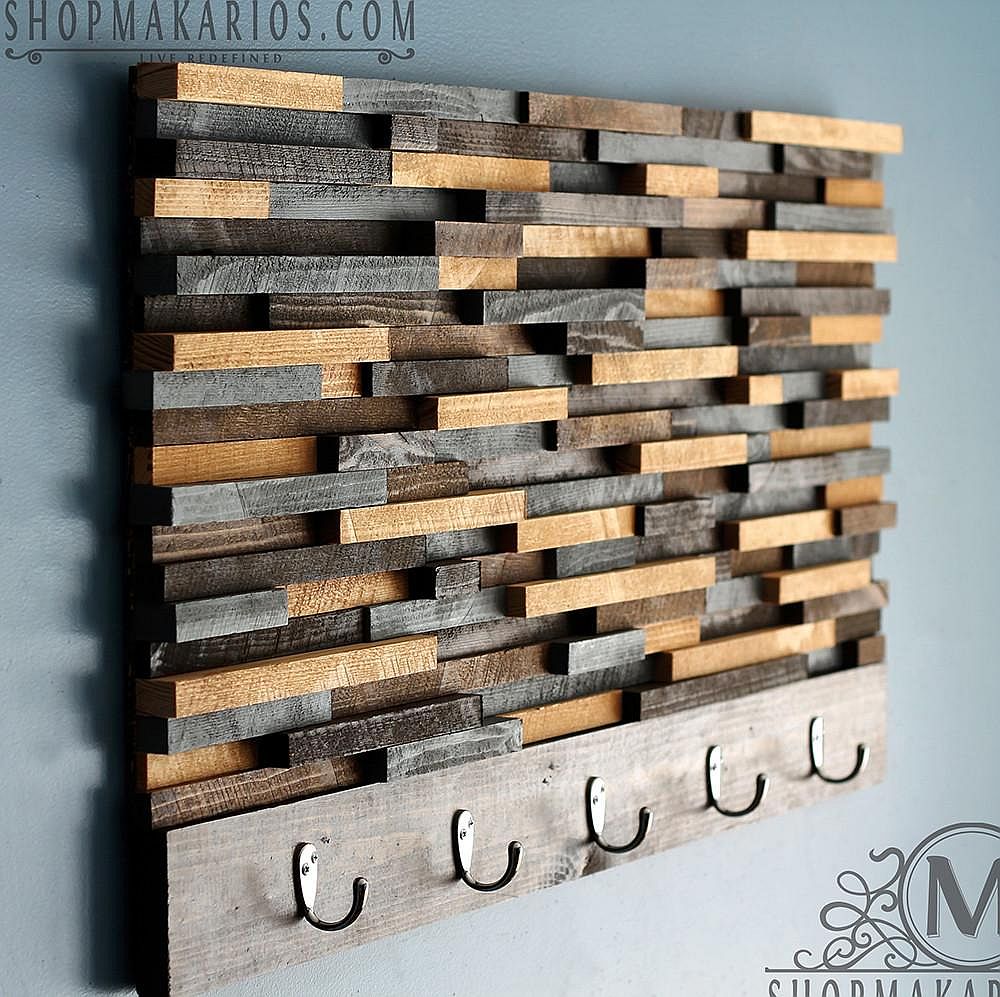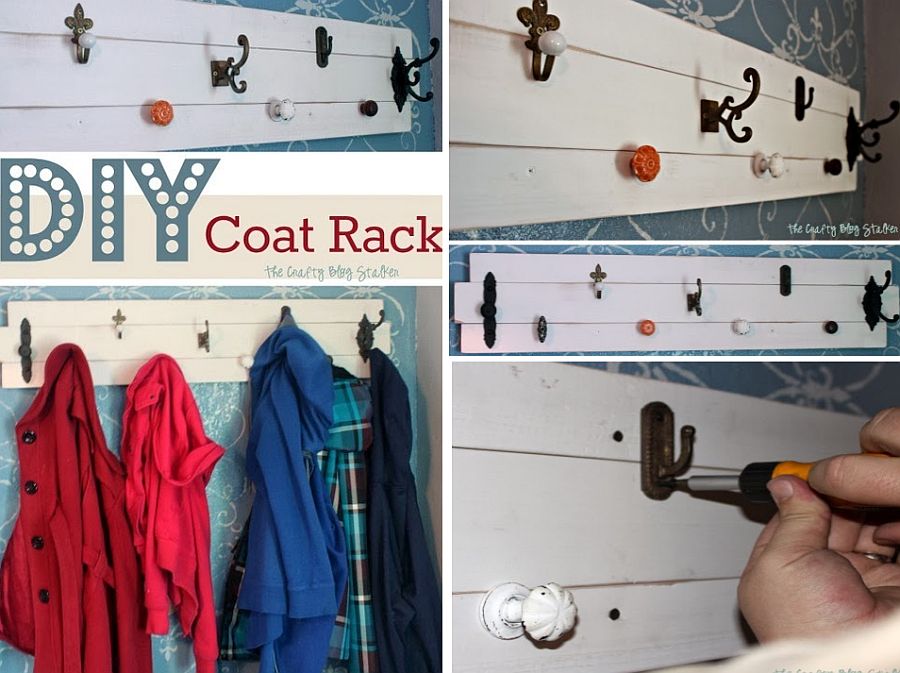 Rustic Homemade Coat Racks
Rustic DIY coat racks are pretty popular with crafters because they are easy to create and often require very little in terms of new supplies. Everything from old plank of wood or even natural driftwood to branches in the yard and some rope can be used to craft a functional and one-of-a-kind coat rack. Of course, these coat racks feel more at home in traditional, rustic, industrial or even shabby chic entry rooms.
RELATED: 12 Fabulous DIY Coat Rack Ideas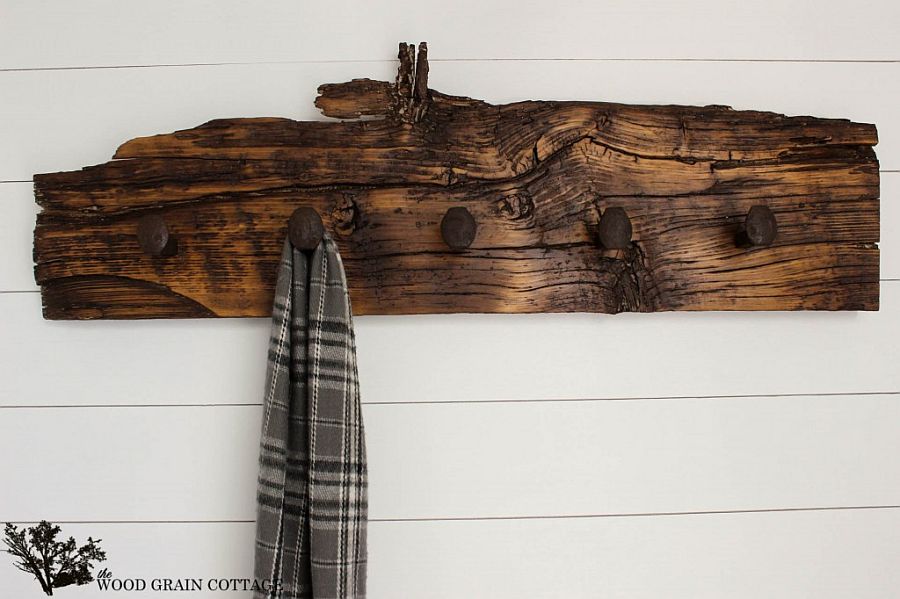 But with a restrained use of color, they can also bring some much needed contrast to contemporary spaces. The best part about it is how your entire family can come together over a holiday weekend to craft one of these inimitable coat racks.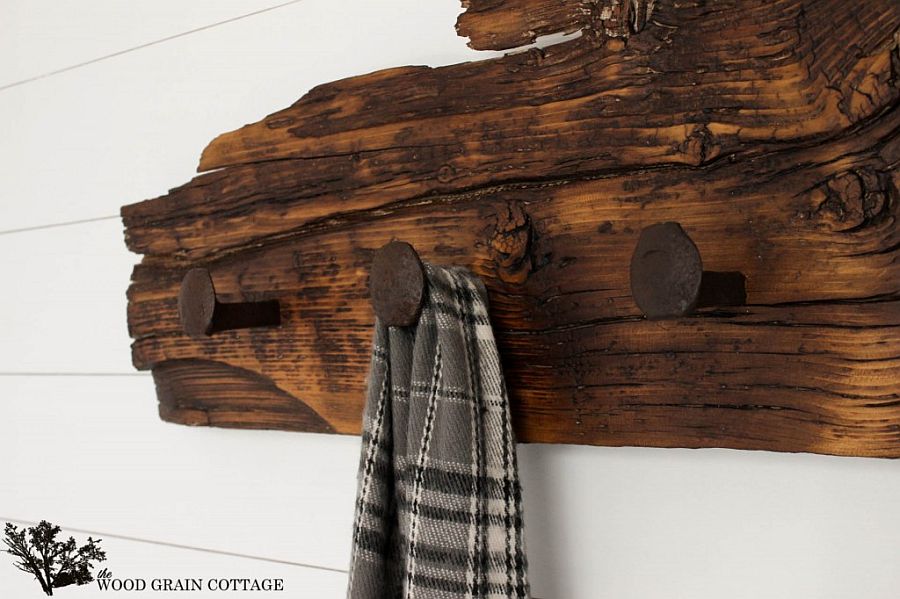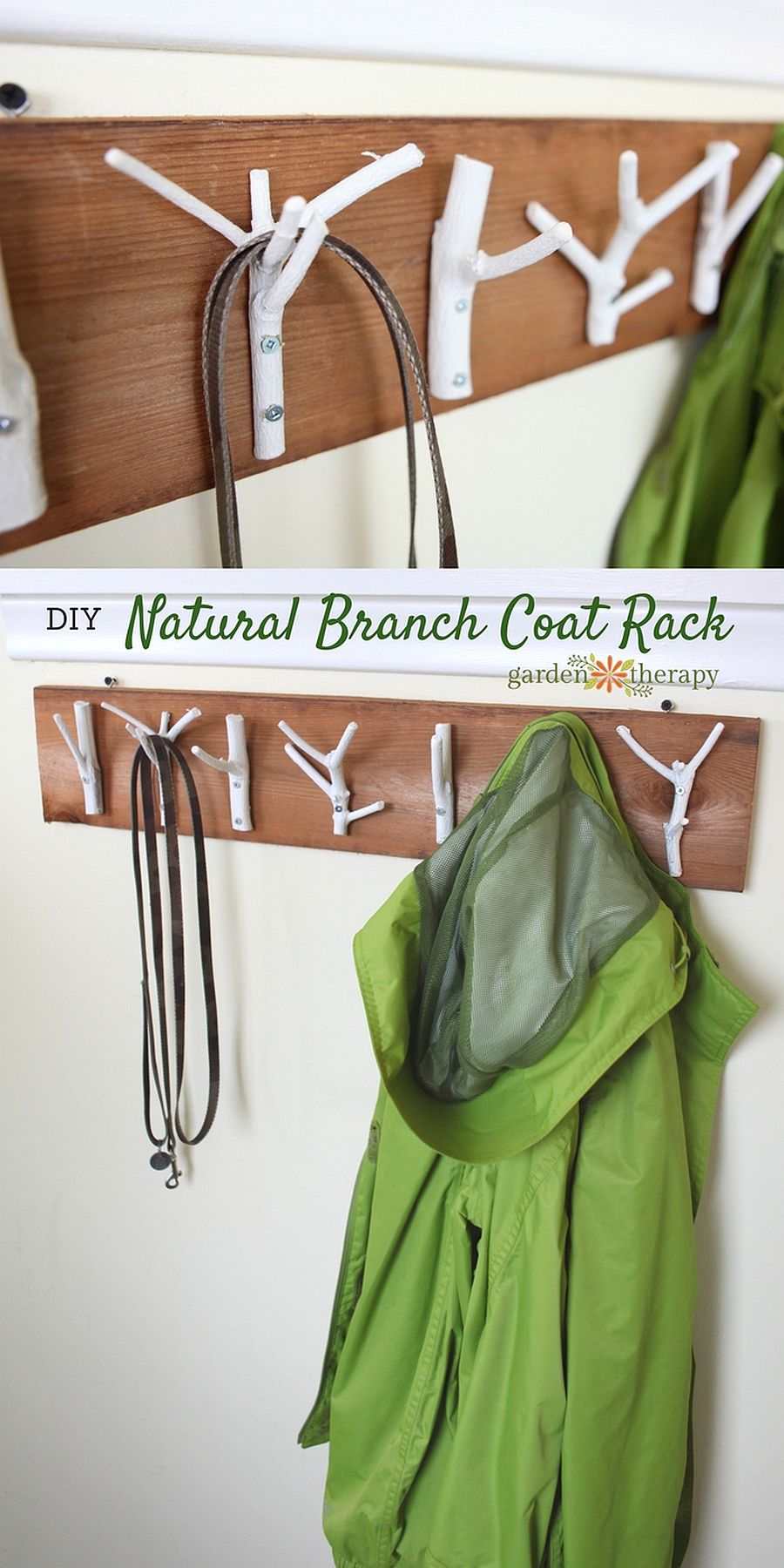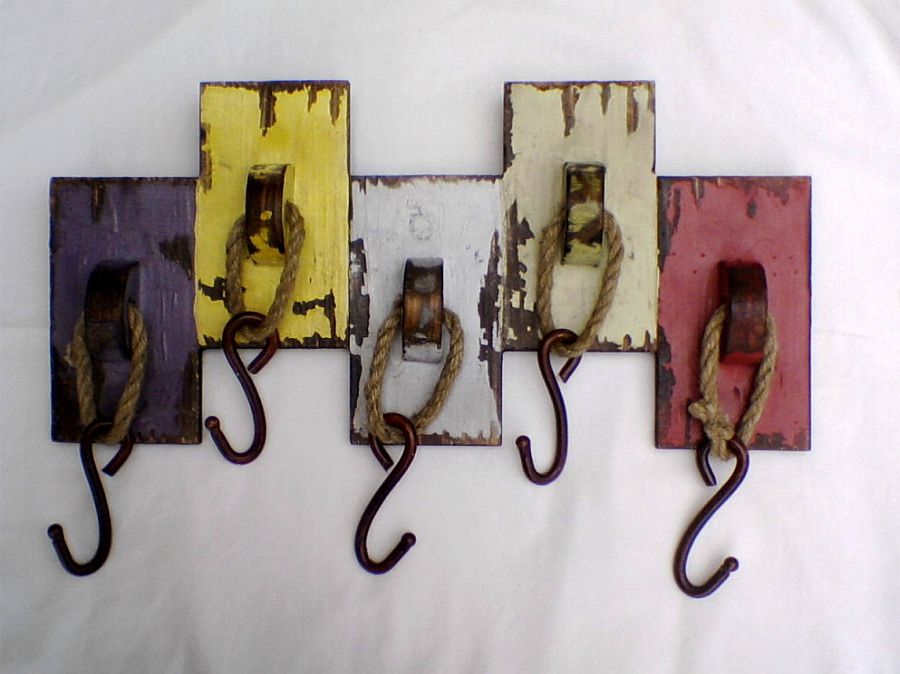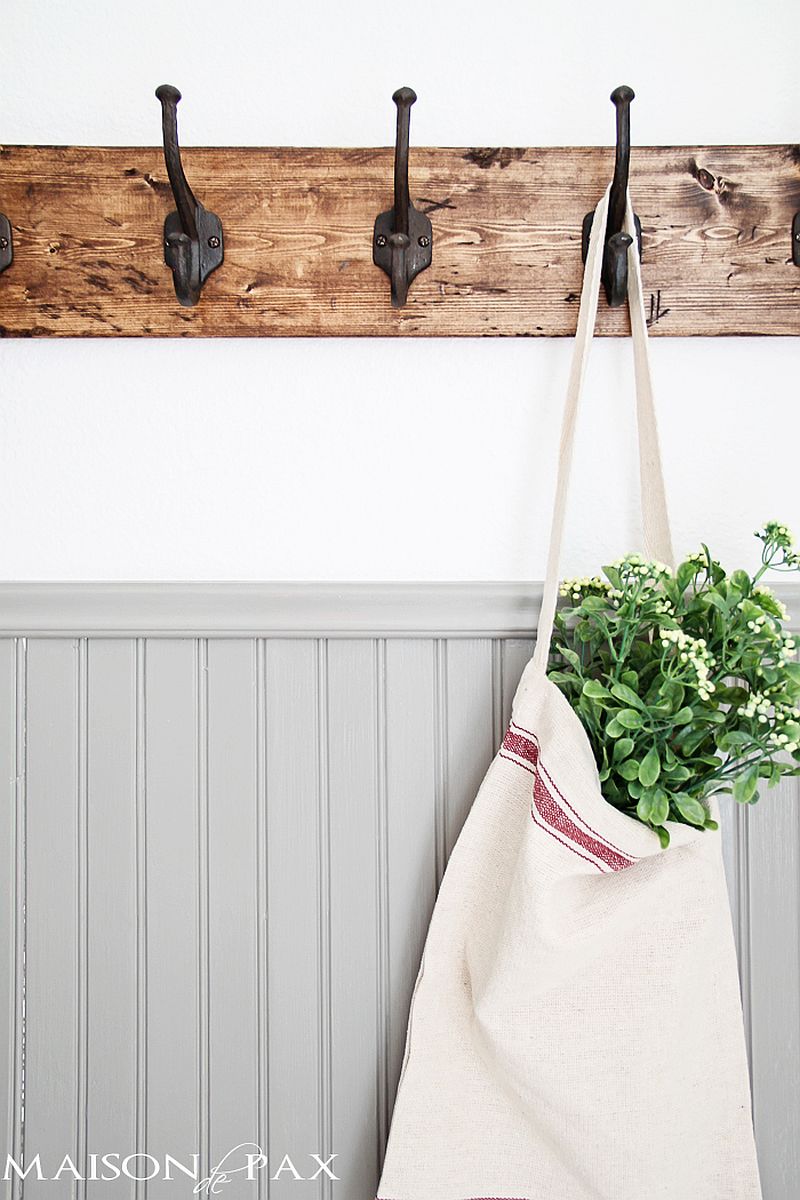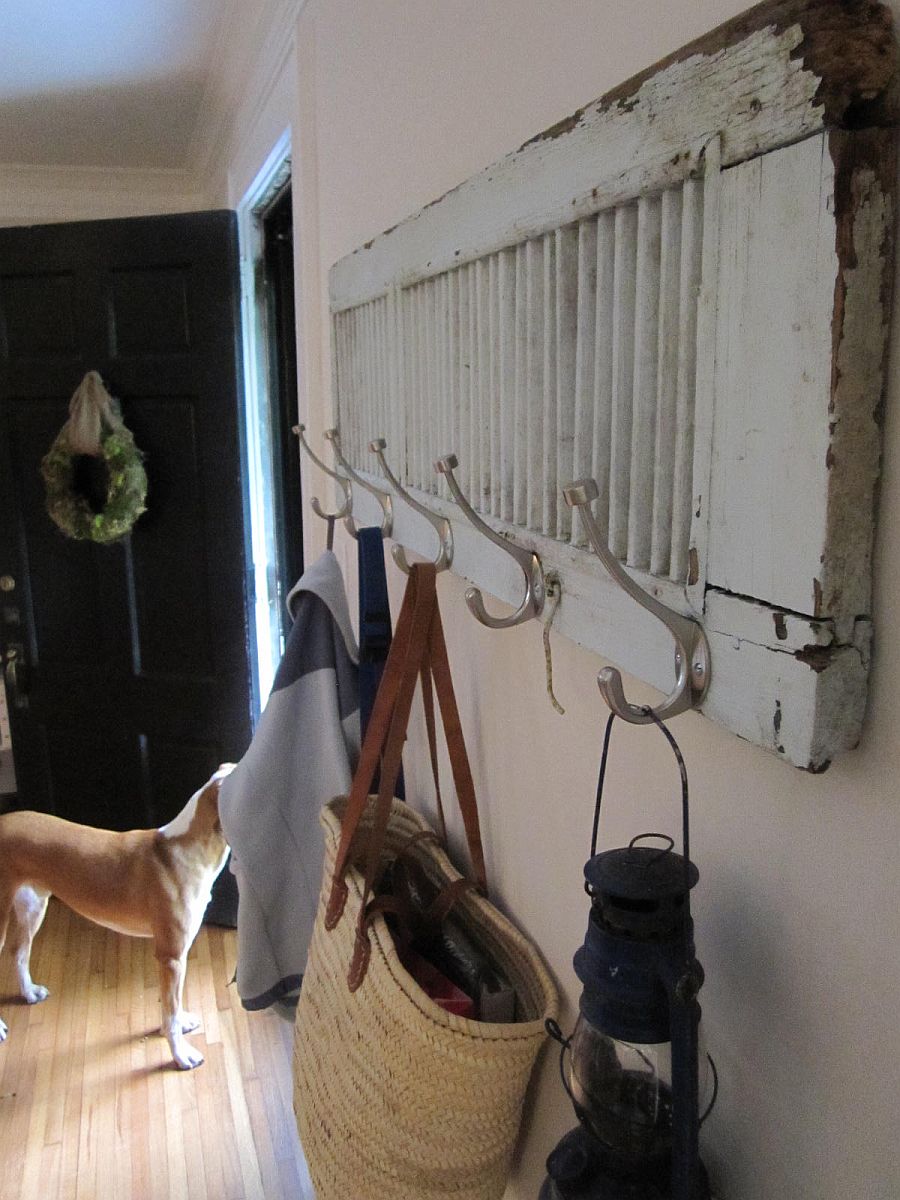 From Chalkboards to Headboards!
Everything and almost anything can be used to create your own coat rack. The backdrop need not always be strictly neural or even 'square'. The idea of a chalkboard coat rack seems mighty practical and you can convey a message to every member of the family or make space for your shopping list with ease. Turning an old headboard into a coat rack might be a bit more difficult, but it is still worth the extra effort. Whether it is the bright and bold Letter hat and coat rack or the simple and understated Scandinavian masterpiece, the options are simply endless!
RELATED: Amazing DIY Wine Storage Ideas