When we see a home that is a blend of the old and the new, then it is often one that is a classic residence that was renovated recently to fit in with it owners' modern lifestyle. But the House in House, nestled on a heritage street in Melbourne is different from those many revamped heritage homes. This is a new, custom-crafted house that was created by Steffen Welsch Architects for a couple who wanted one of those timeless homes but could not really get their hands on an aging dream home! The result is a functional, contemporary and engaging residence where three courtyards and five living pavilions interact ever so seamlessly. Their fusion makes quite a visual impact!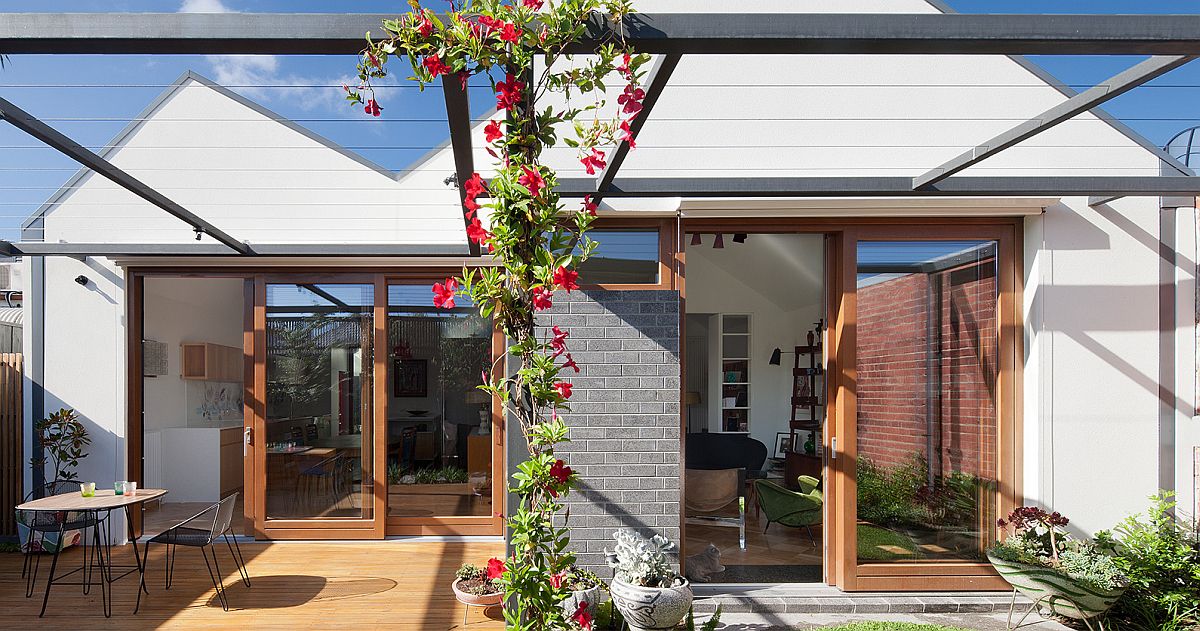 The street façade of the house tries to fit in with the more 'classic' appeal of the neighborhood with a gray and wood exterior that feels modern and traditional at the same time. This theme extends indoors with the wood and white living area, kitchen and dining space that flows into the gorgeously green courtyard. On the other side of the courtyard are the bedrooms that feel relaxing and you almost get the experience of walking into a tropical getaway in here. Cathedral ceilings, mid-century modern décor and metallic lighting fixtures combine to turn this novel residence into one that seems to have far more 'history' attached to it.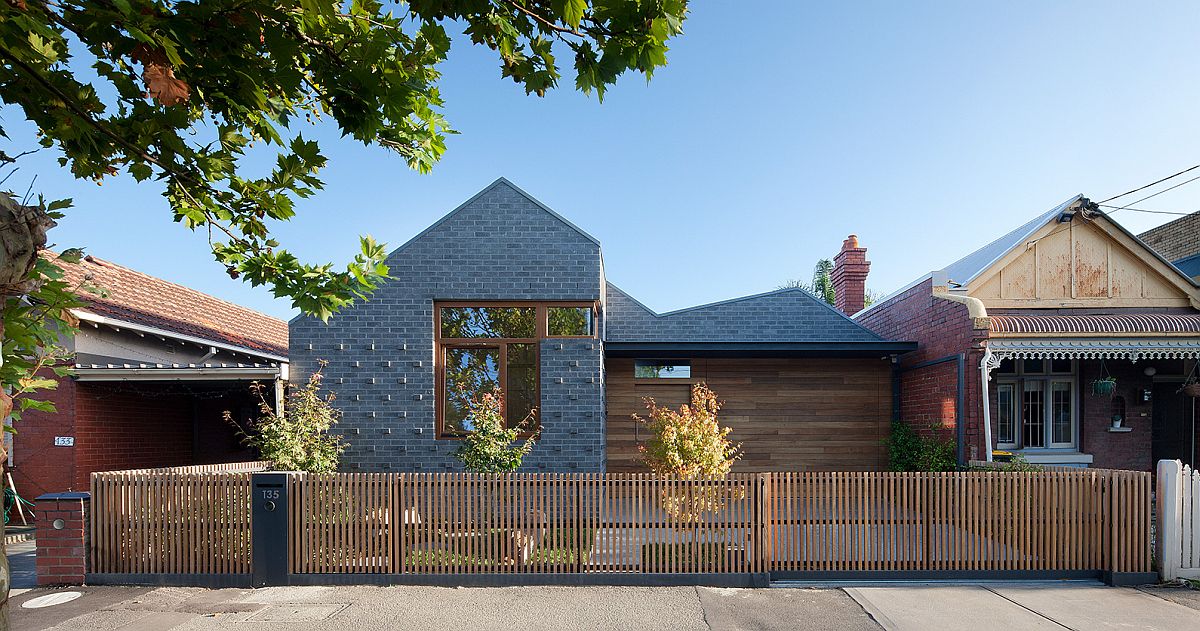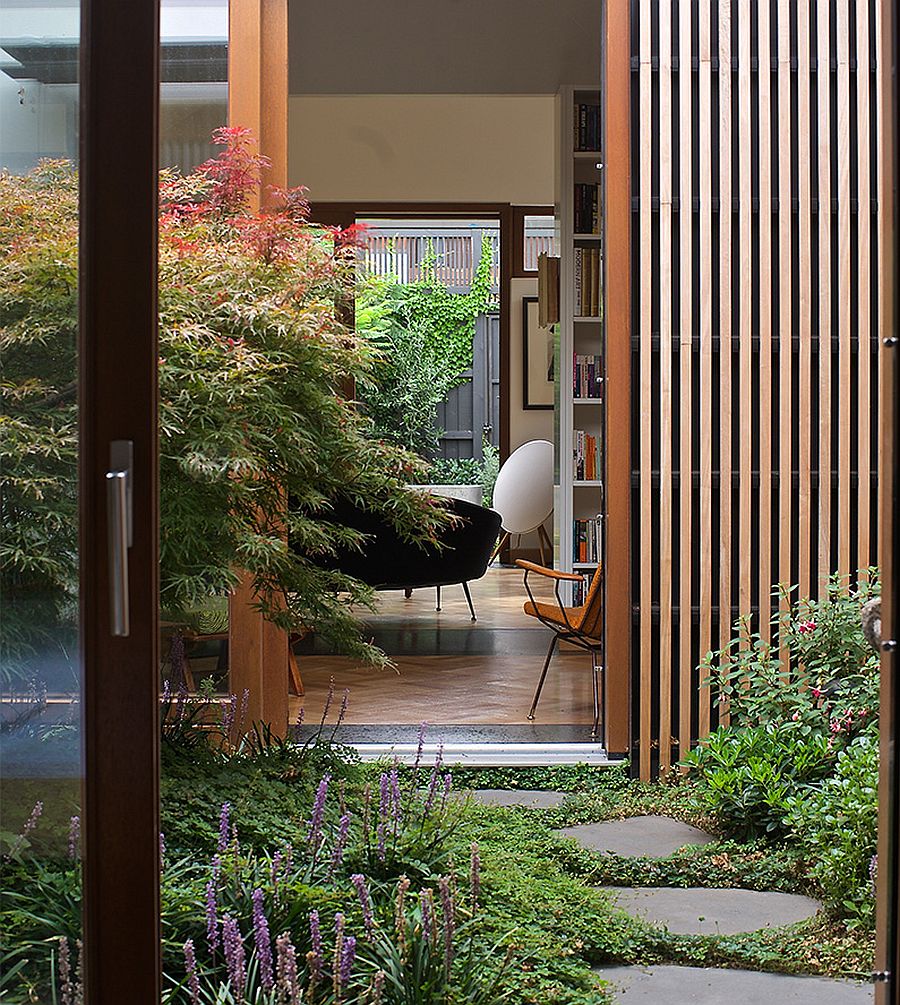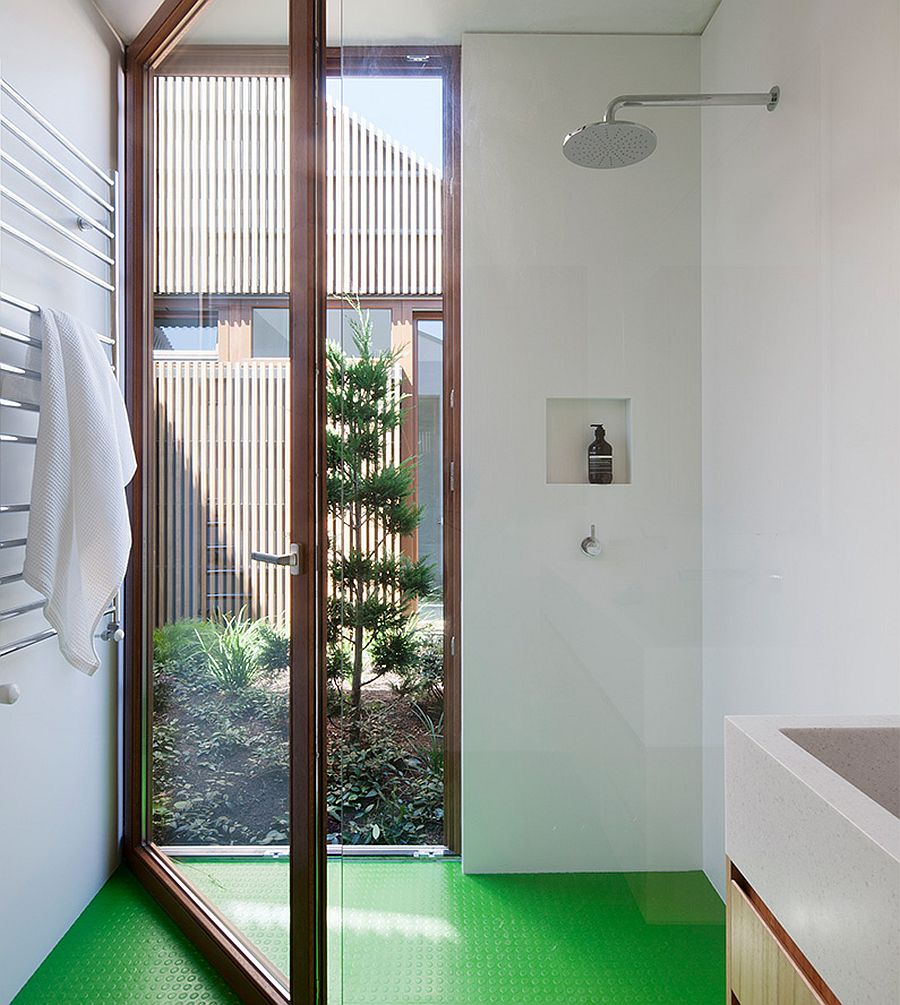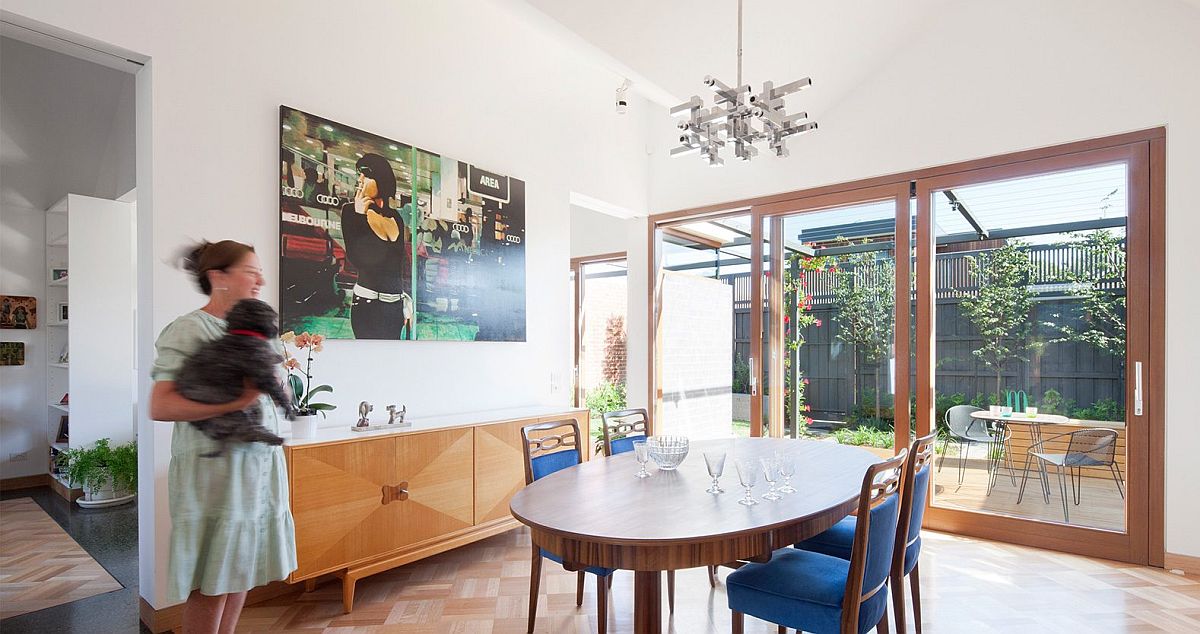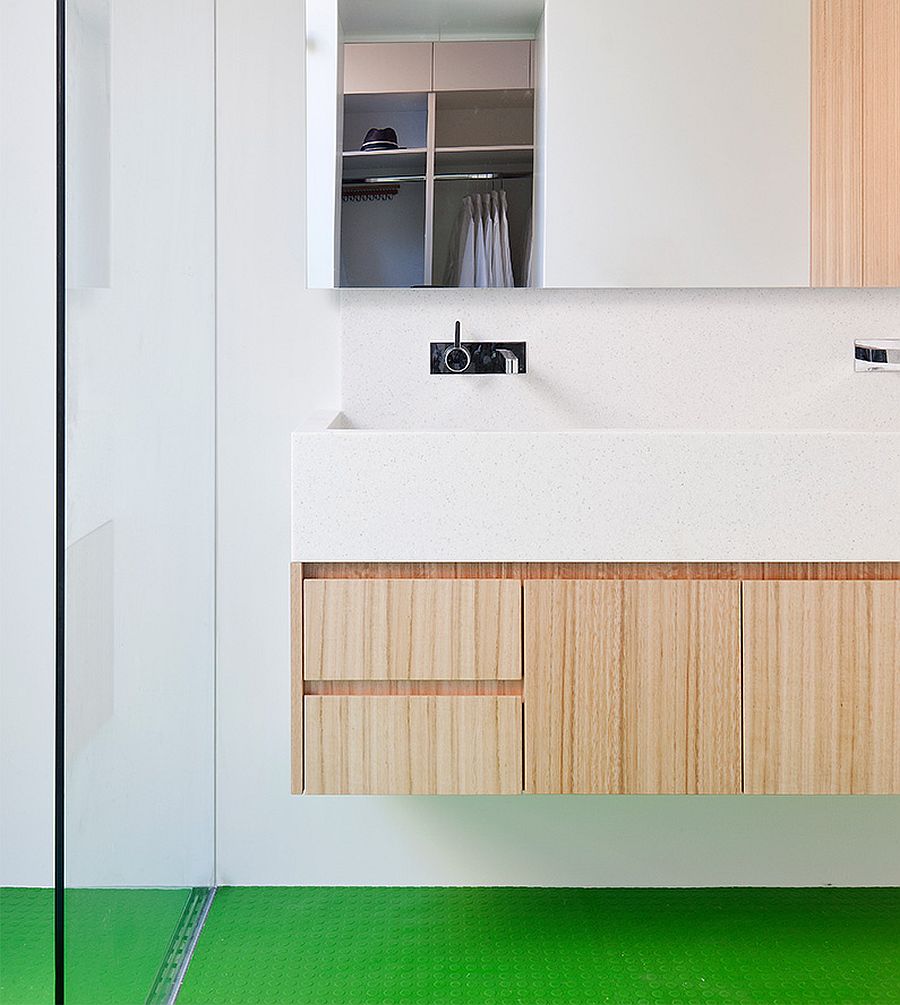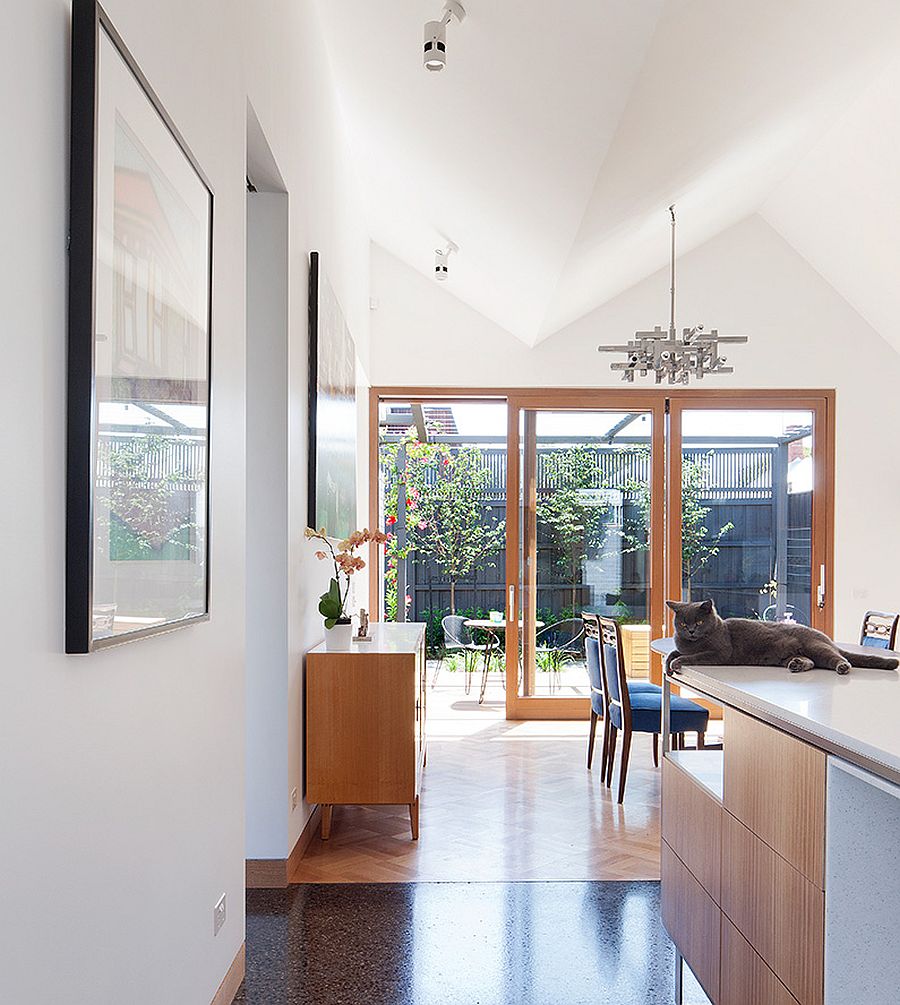 Artwork, greenery and a relaxing ambiance take precedence in here even as sliding glass walls and drapes allow those inside to switch between privacy and garden living. Passive design that keeps the home cool in summer improves energy-efficiency inside this understated, eco-friendly Aussie home. [Photography: Shannon McGrath]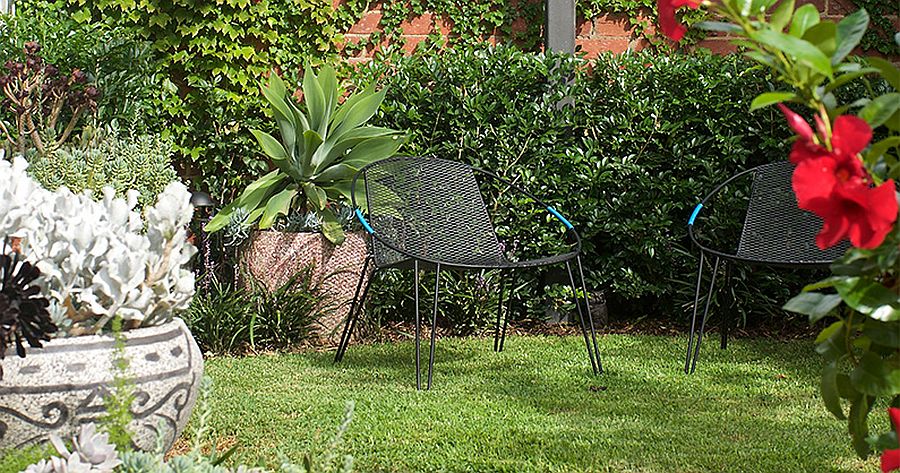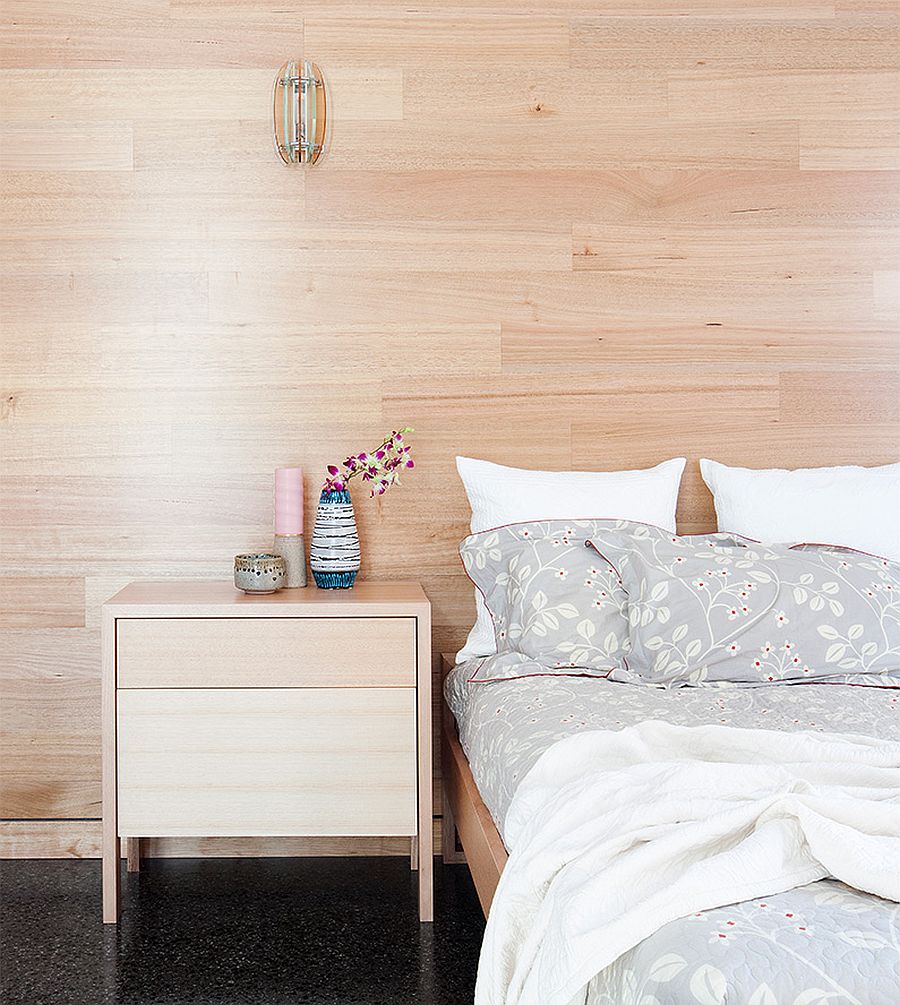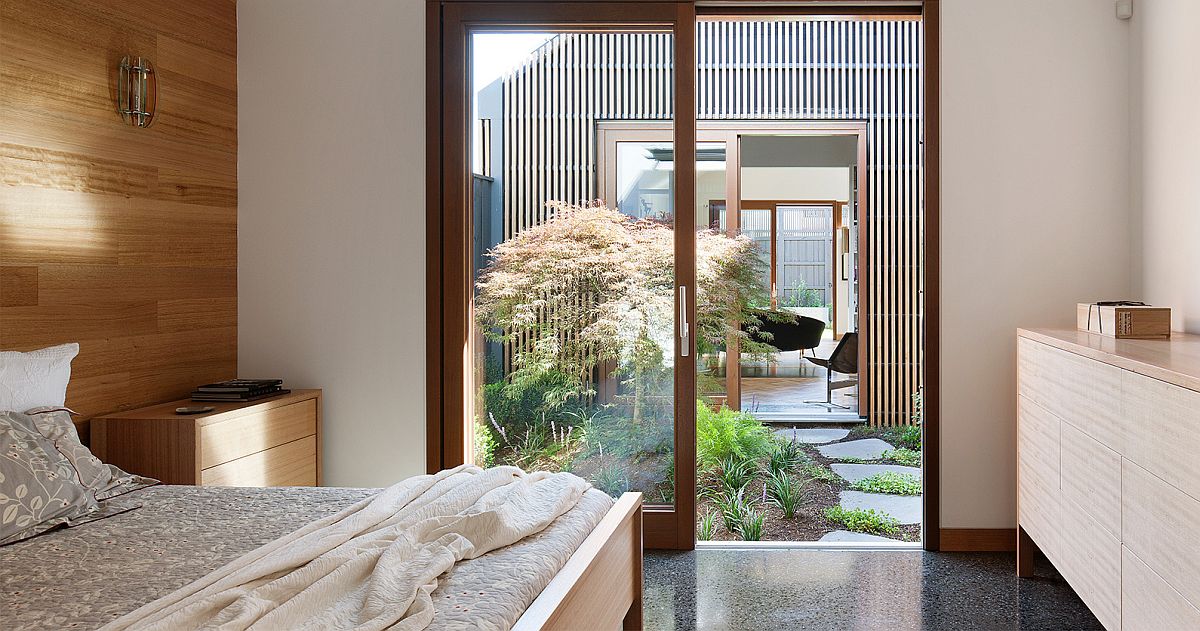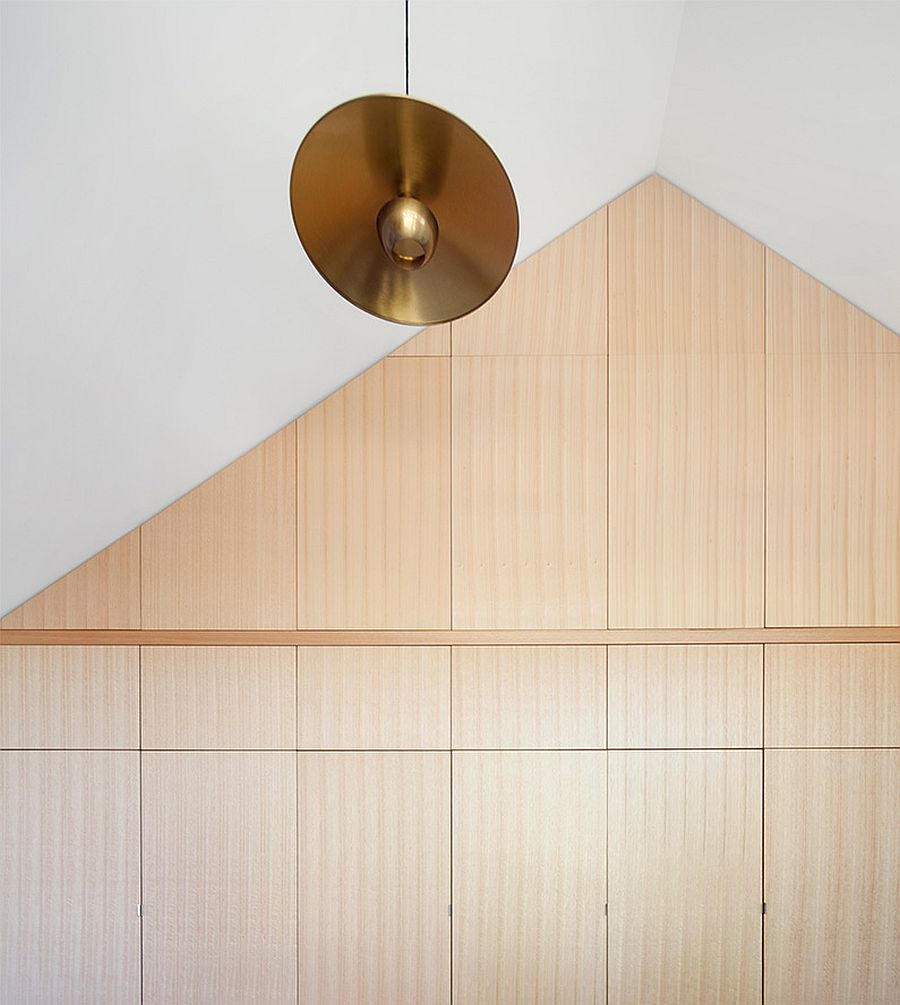 Liked the story? Share it with friends.