Whenever we come across contemporary farmhouse residences, they are inevitably old, renovated structures that are given a new lease of life. But the Townships Farmhouse in North Hatley, Quebec is different from the rest. It was built by the creative folk at LAMAS to accommodate a couple who wished to combine their passion for art with agriculture and a rustic lifestyle. The modern farmhouse borrows from vernacular design in the region and embraces the native charm of Vermont and Quebecois barns in general. Its lovely wood exterior is punctuated by carefully placed windows that blend modernity with an air of timelessness.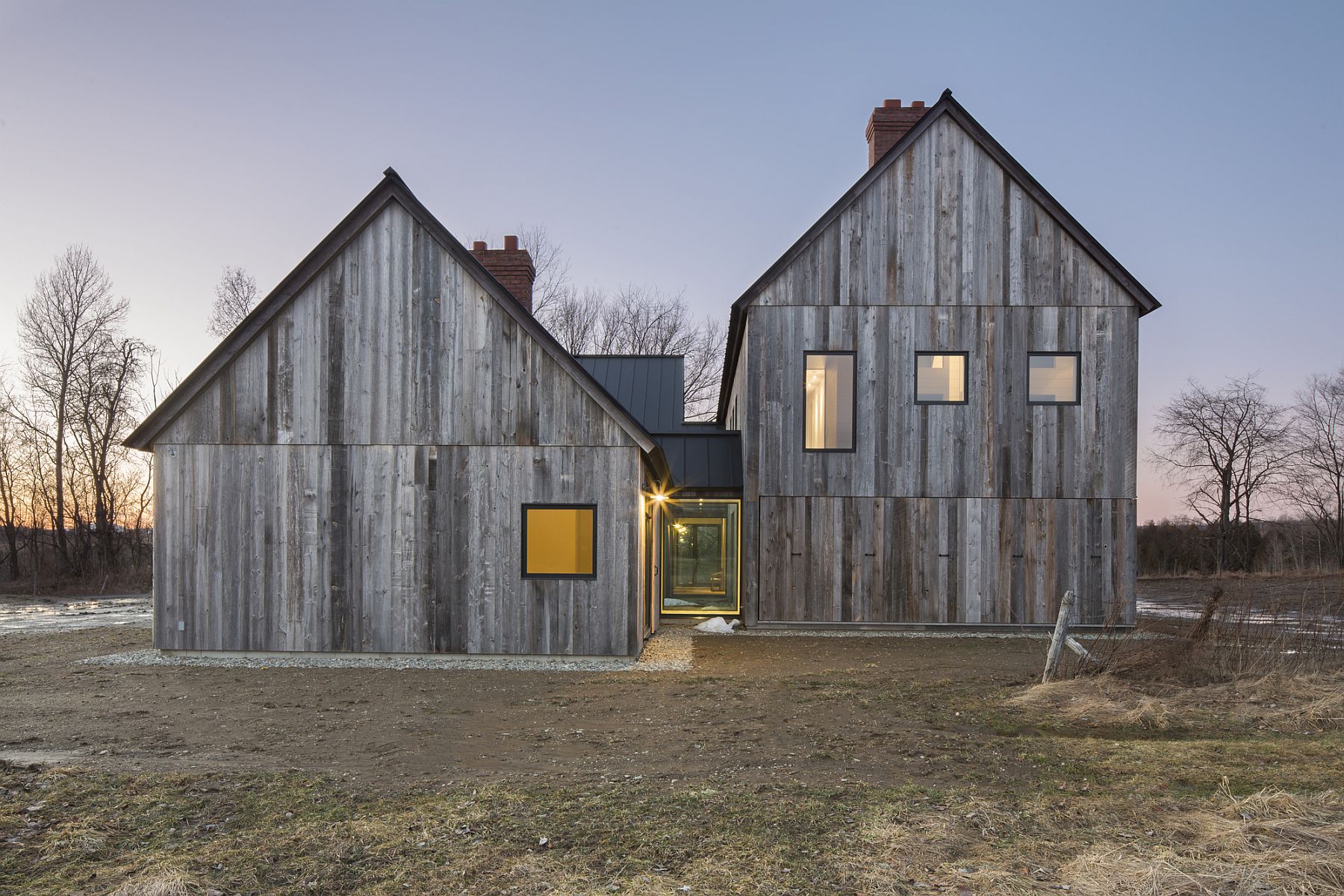 The land around the house is used for active, agrarian purpose and hence the farmhouse itself needed to be a blend of the right aesthetics and functionality. With stunning views of the distant mountains, wonderful scenery and Lake Massawippi playing a pivotal role in shaping the orientation of the three buildings of the farmhouse and the placement of windows, life here is definitely a visual treat! This part of the project was designed keeping in mind the needs of one of the clients who is an artist and an art collector. This clever placement of individual units creates a central courtyard, which brings the outdoors inside.
RELATED: Rustic Farmhouse in Belgium Gets A Glassy Contemporary Makeover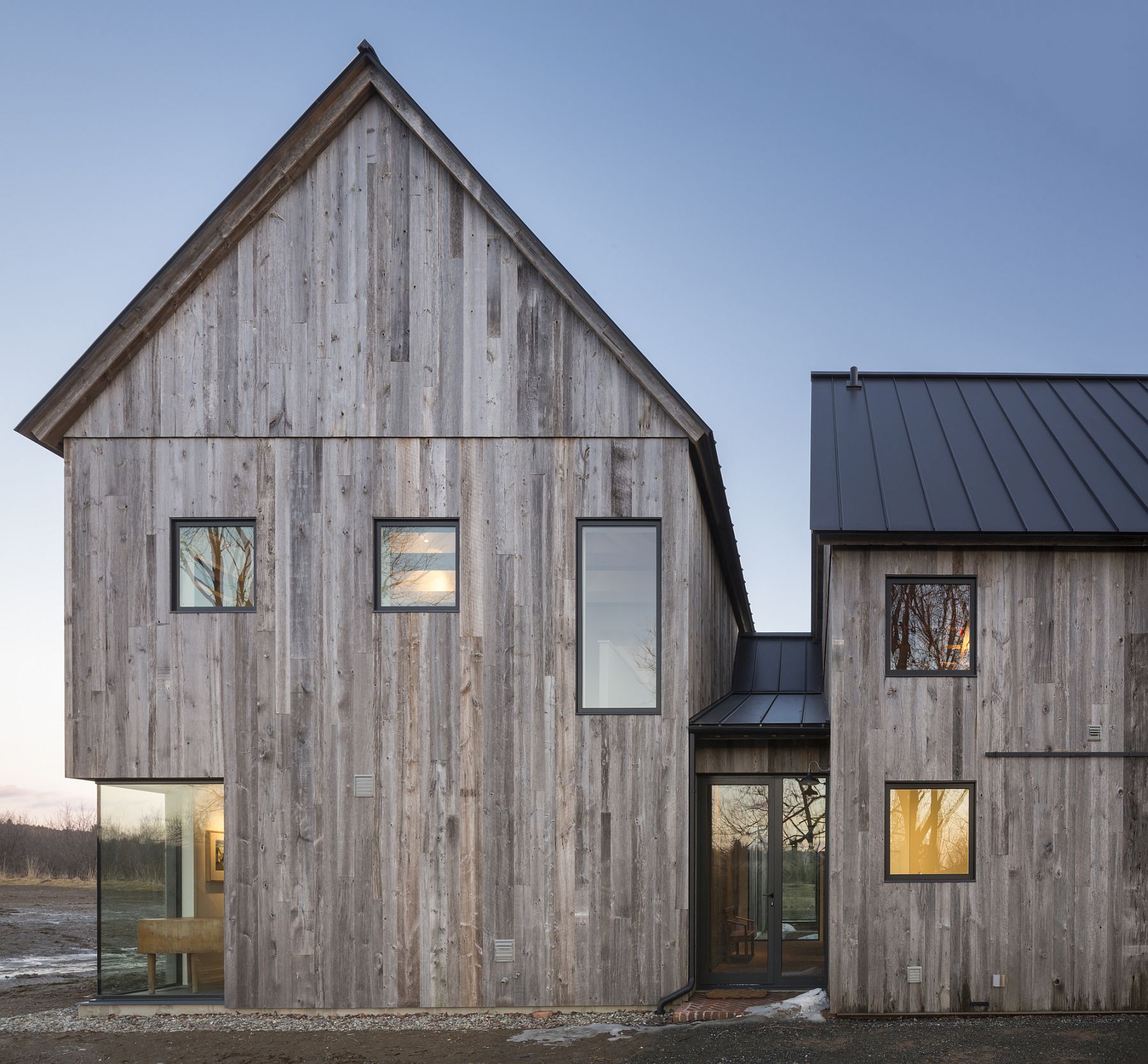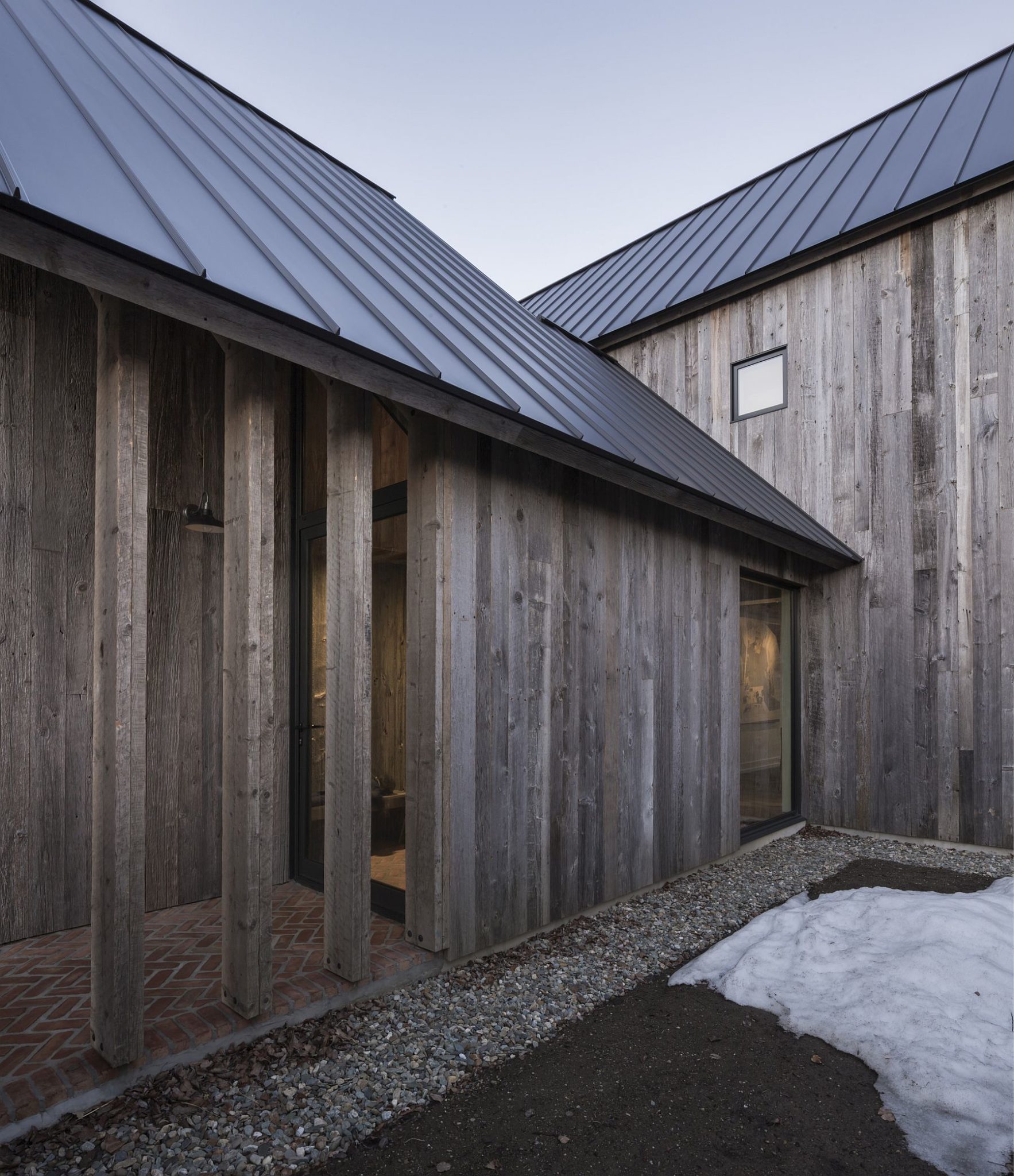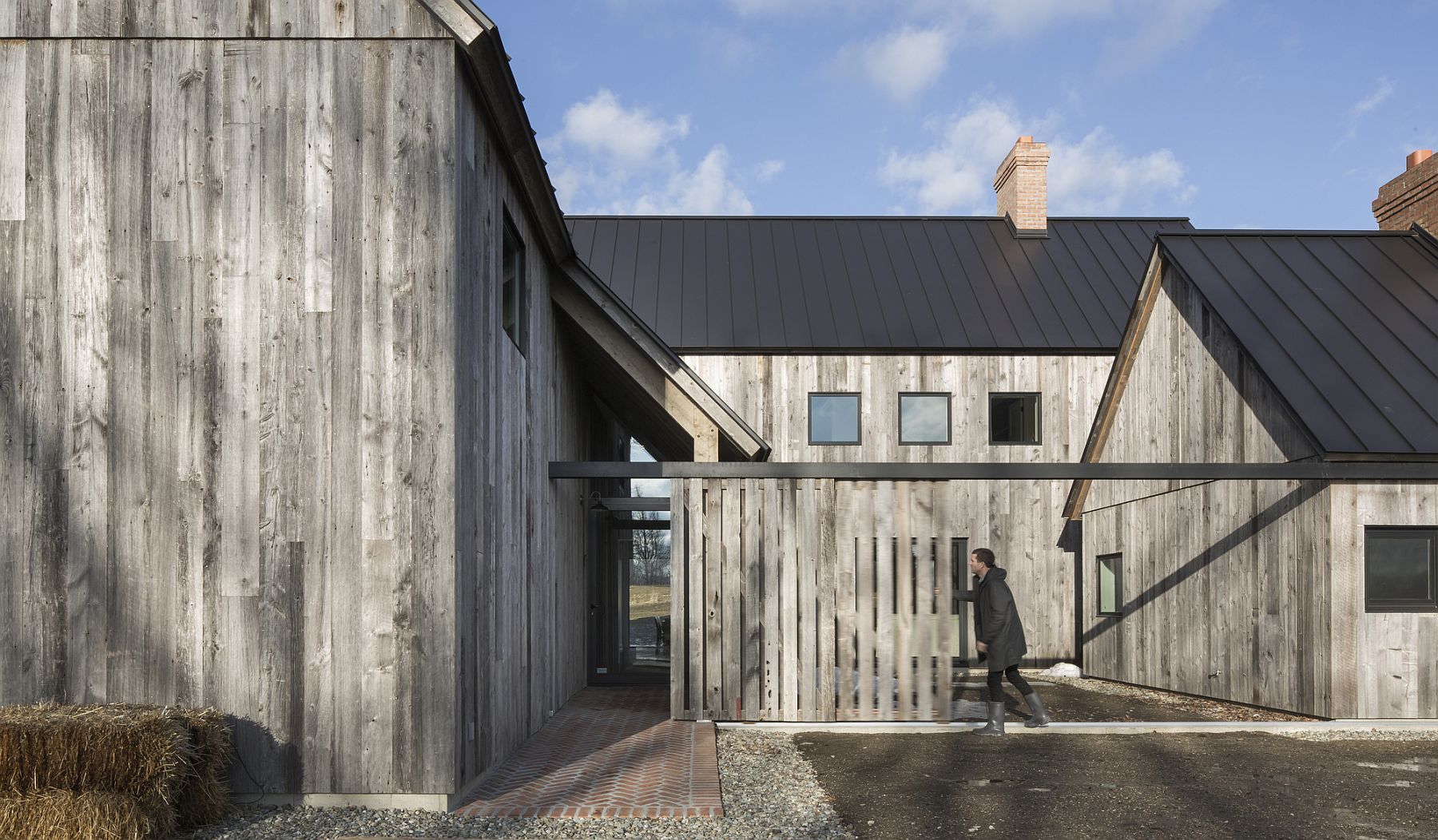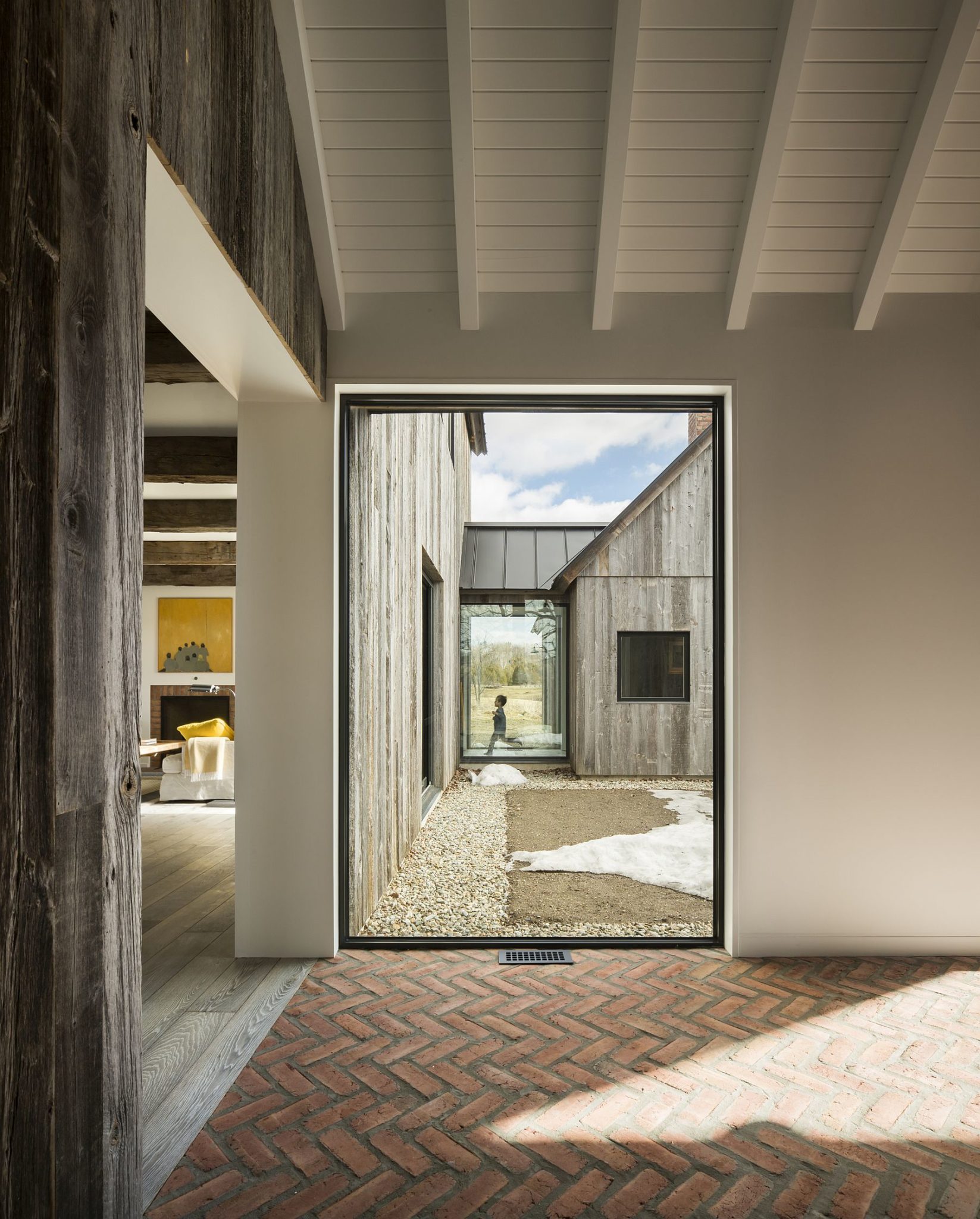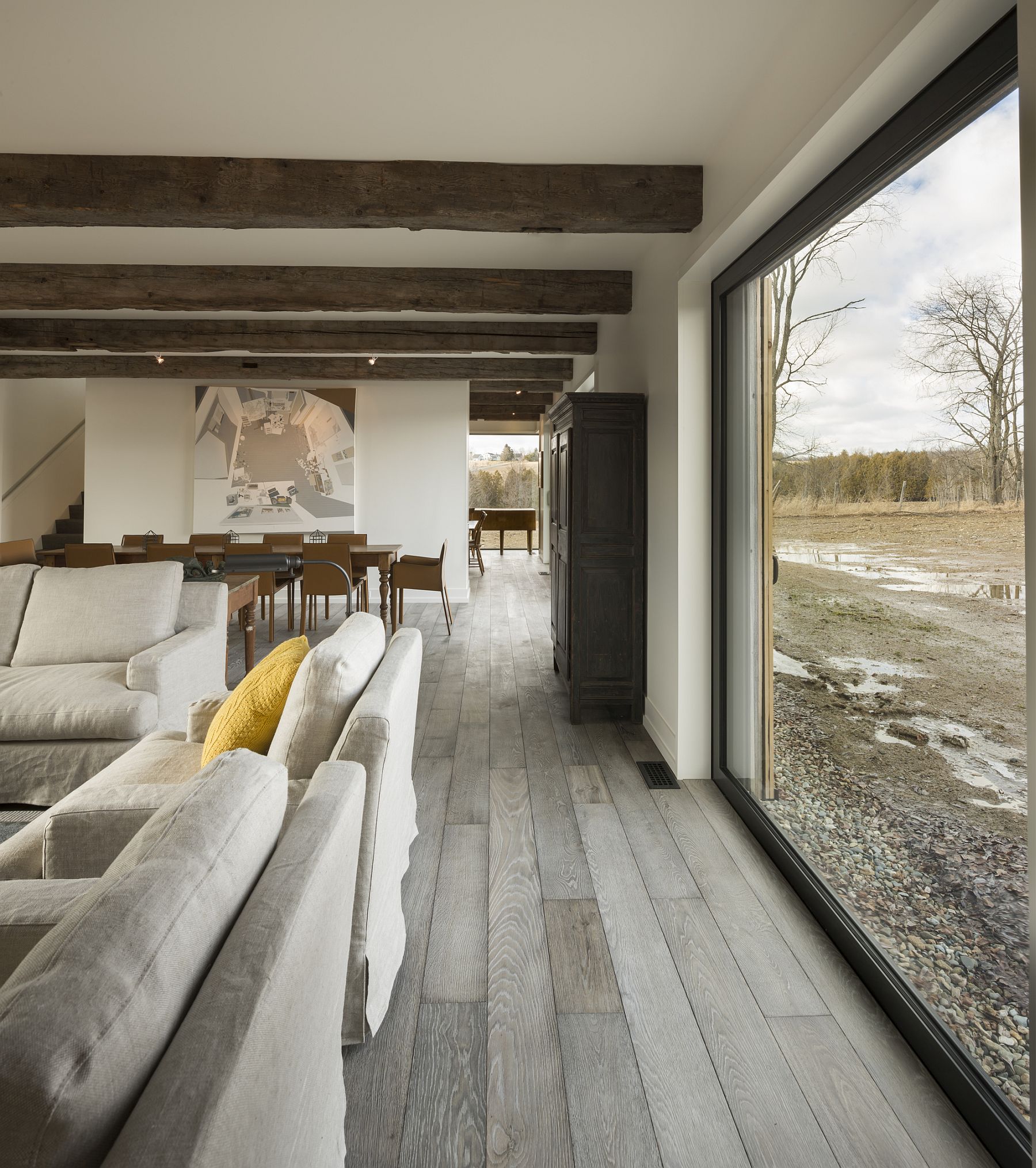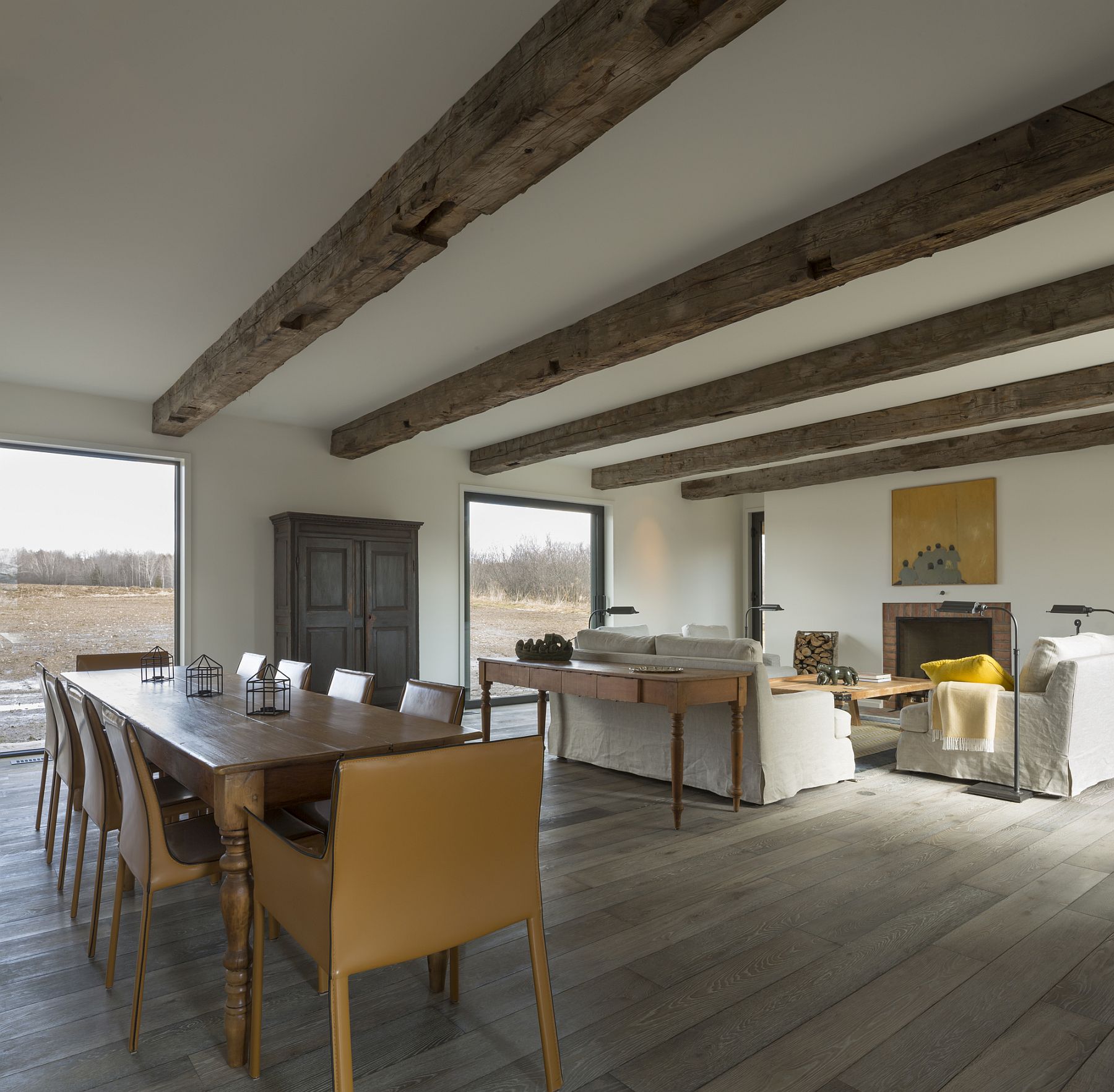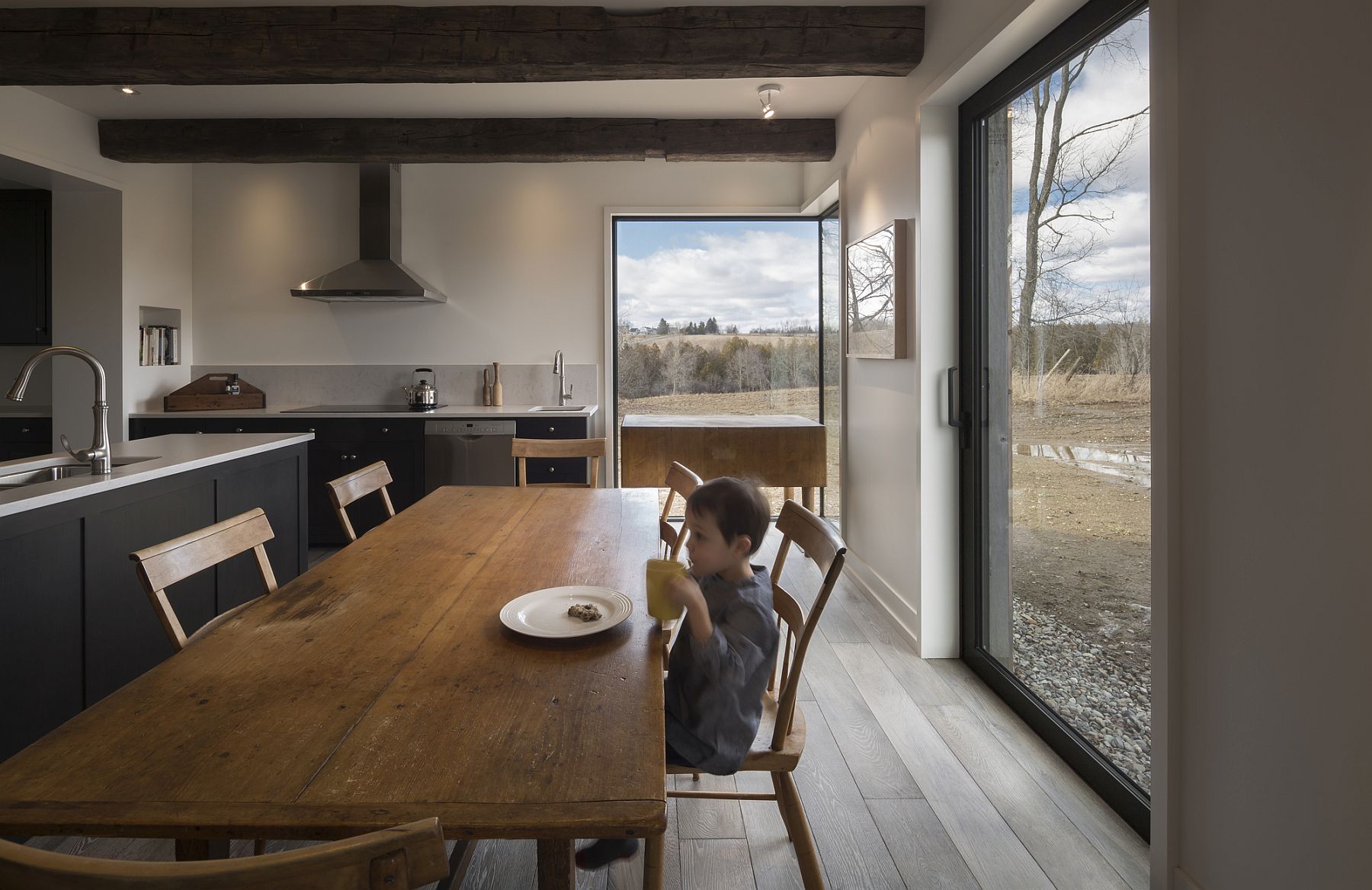 Sliding barn doors shield glass windows and doors from the rough agricultural activity around the house while on the inside, a neutral color palette, rustic chic décor and plenty of natural light fashion a serene living environment. Privacy, beautiful views and a respect for the rich heritage of the region are reflected beautifully in the design of this chic farmhouse. [Photography: Stephane Groleau and Laetitia Boudaud]
RELATED: Rustic Modernity: Enthralling Vail Mountain Home Leaves You Awestruck!