Call it a relaxing escape, a vacation retreat or just a getaway where friends and family can come together to have a good time – a second home definitely adds to your quality of life. Unlike your primary residence, the focus here is often on outdoor living, a serene ambiance and low-maintenance interior and décor which give you peace of mind! It is precisely these traits that one discovers at the Cest La Vie designed by Atelier Design N Domain in Alibag, Maharashtra, India. A lovely coastal town that is sheltered from the hustle and bustle of adjacent urban cities like Mumbai, this is the perfect setting for a tranquil holiday home.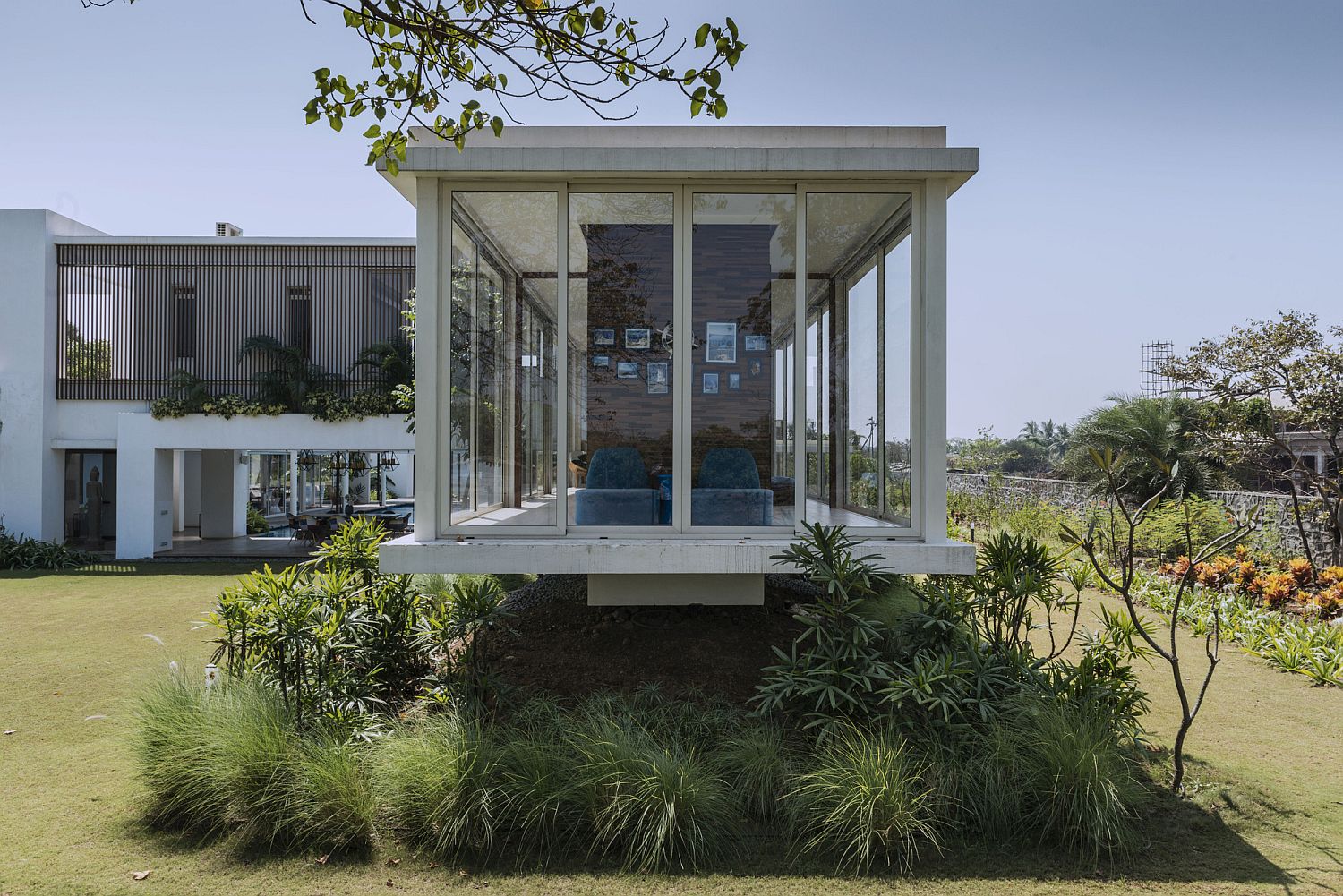 The lot on which Cest La Vie sits is surrounded by tall trees, giving those inside ample privacy while also offering a natural acoustic barrier. This cloak of green allows for the design of an open home where pavilion-style interiors flow into the fabulous courtyard, the expansive pool deck and the rejuvenating Jacuzzi outside. It is the living-dining pavilion area that is the heart of this exquisite home with a series of water bodies and a large pool providing a refreshing backdrop. It is above this outdoor dining area that the master bedroom sits while four guest bedrooms and additional spaces are placed in a separate wing.
Outdoor sunken seating, innovative kids' bedrooms and a plunge pool that overlooks a natural ping in the distance are few of the many captivating features at this luxurious Indian home. Complete with comfy, modern décor and eco-friendly lighting, life at Cest La Vie feels like an absolute breeze! [Photography: Sebastian Zachariah]
RELATED: Refined Earthy Escape: Serene Stone and Glass Vacation Home in California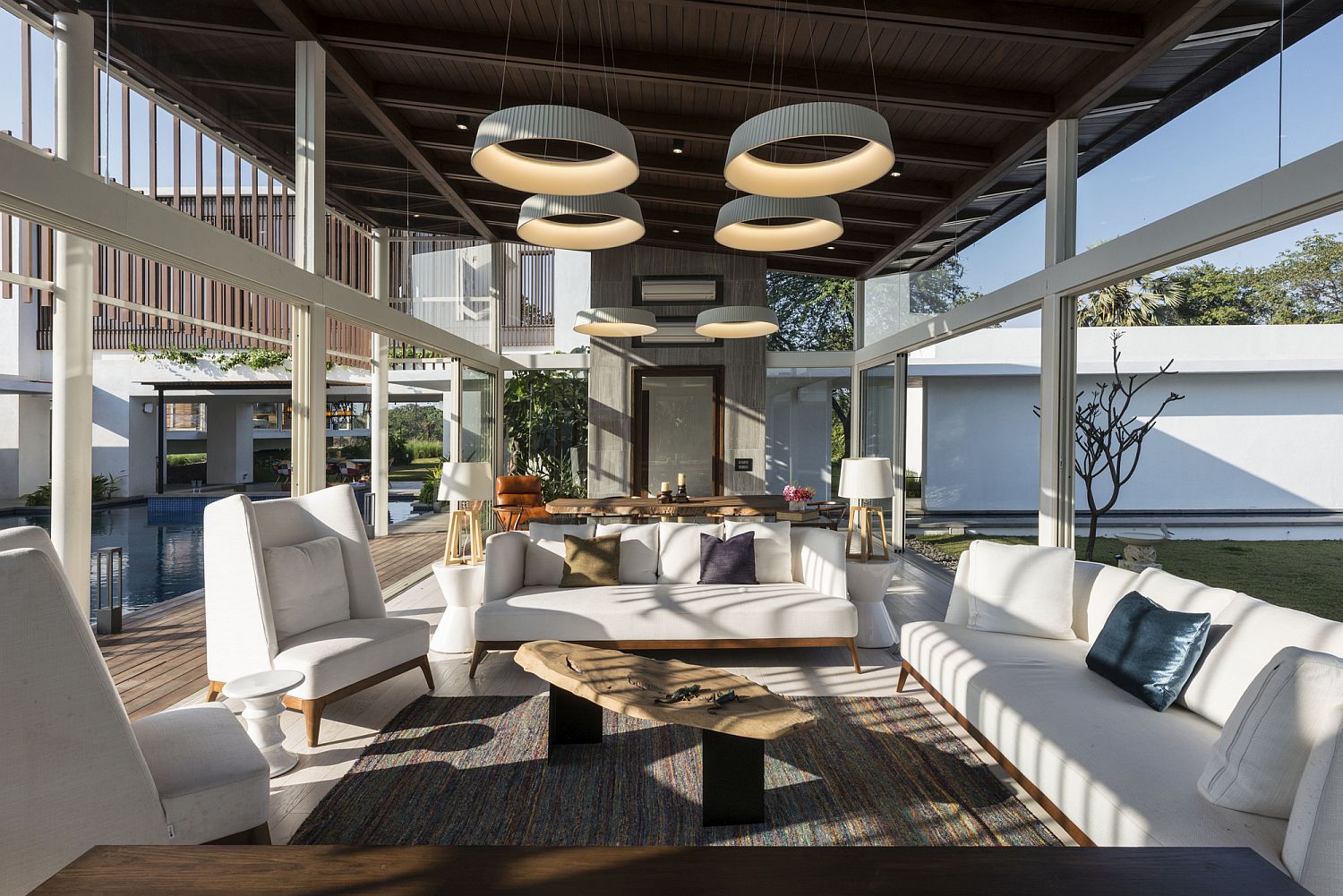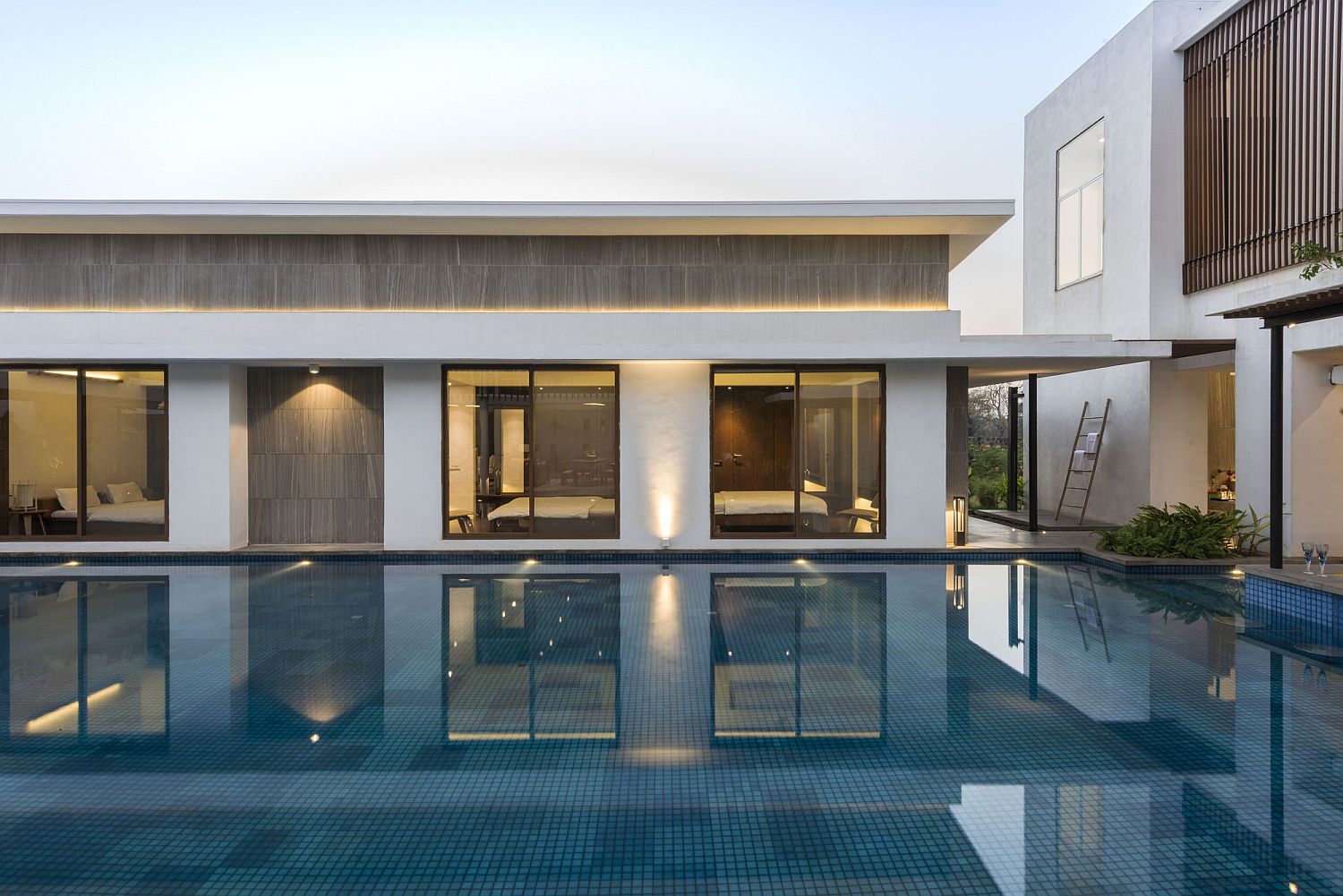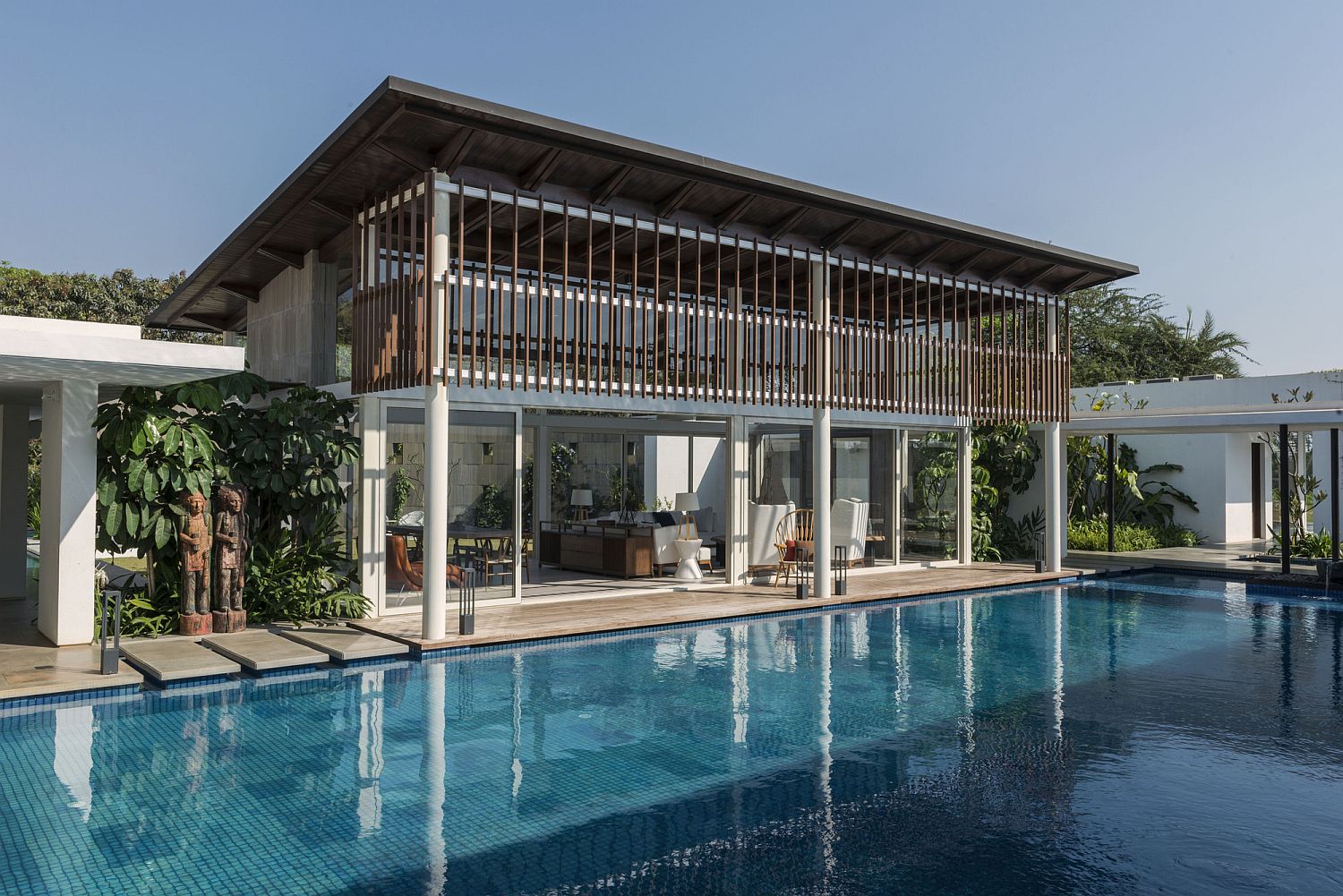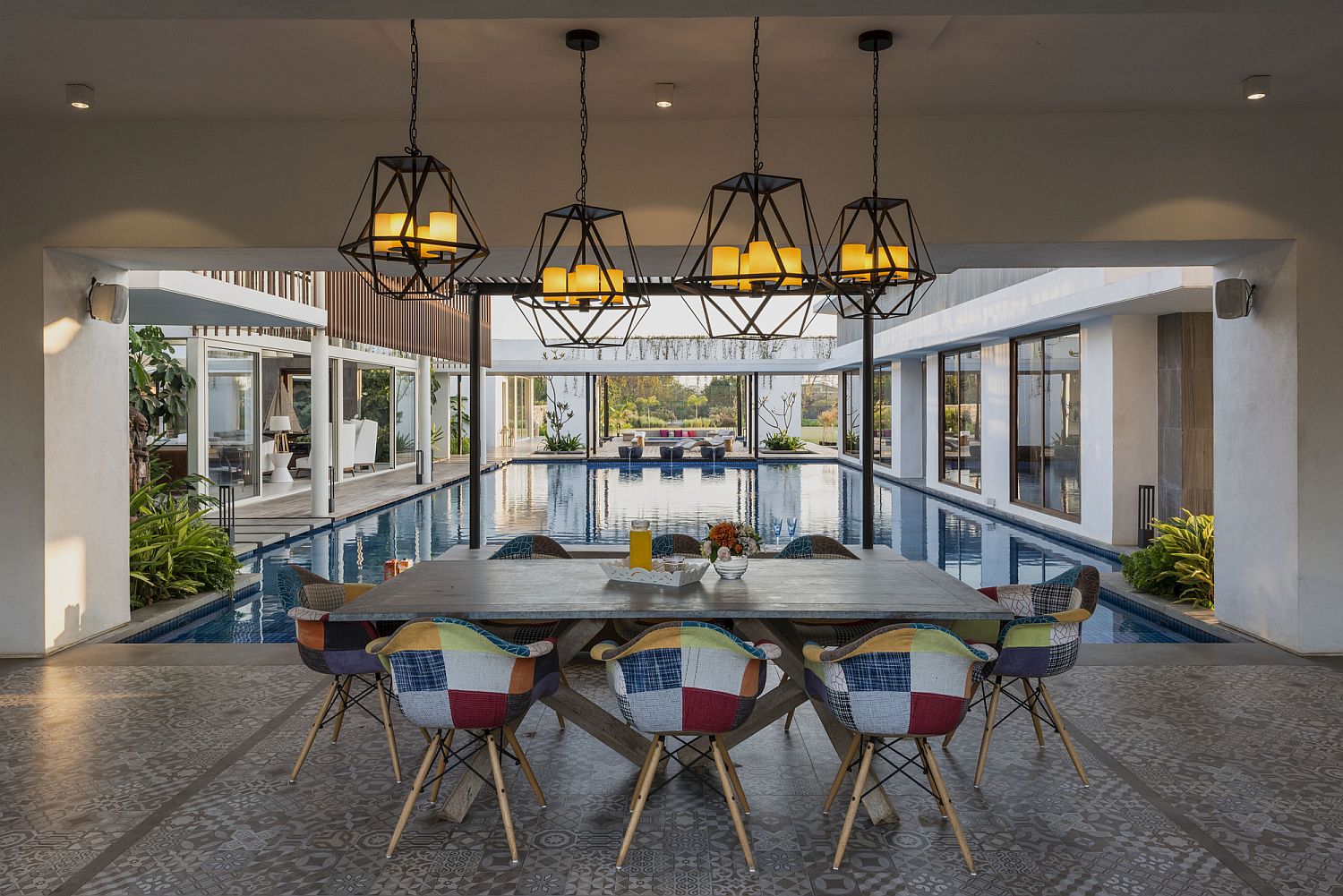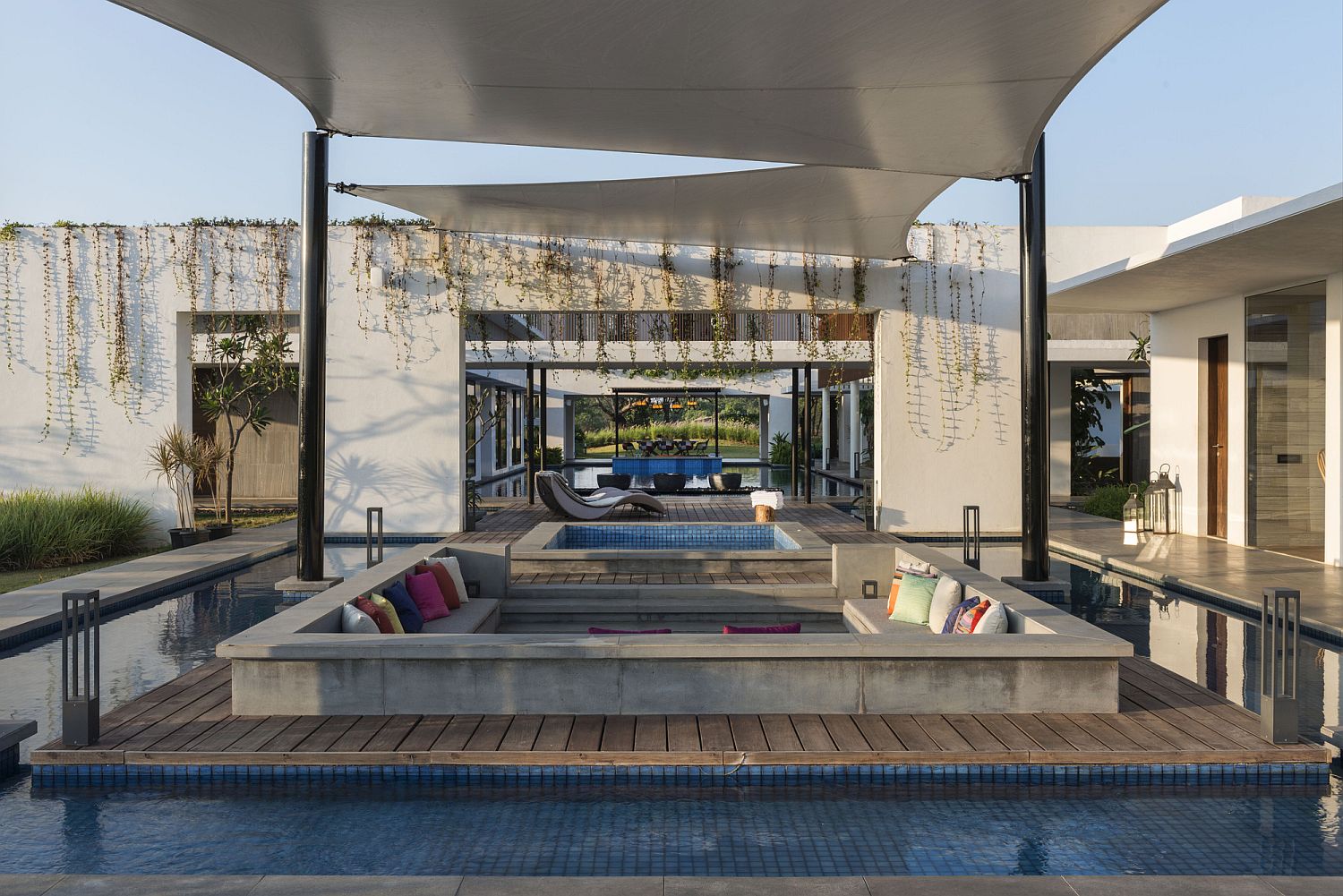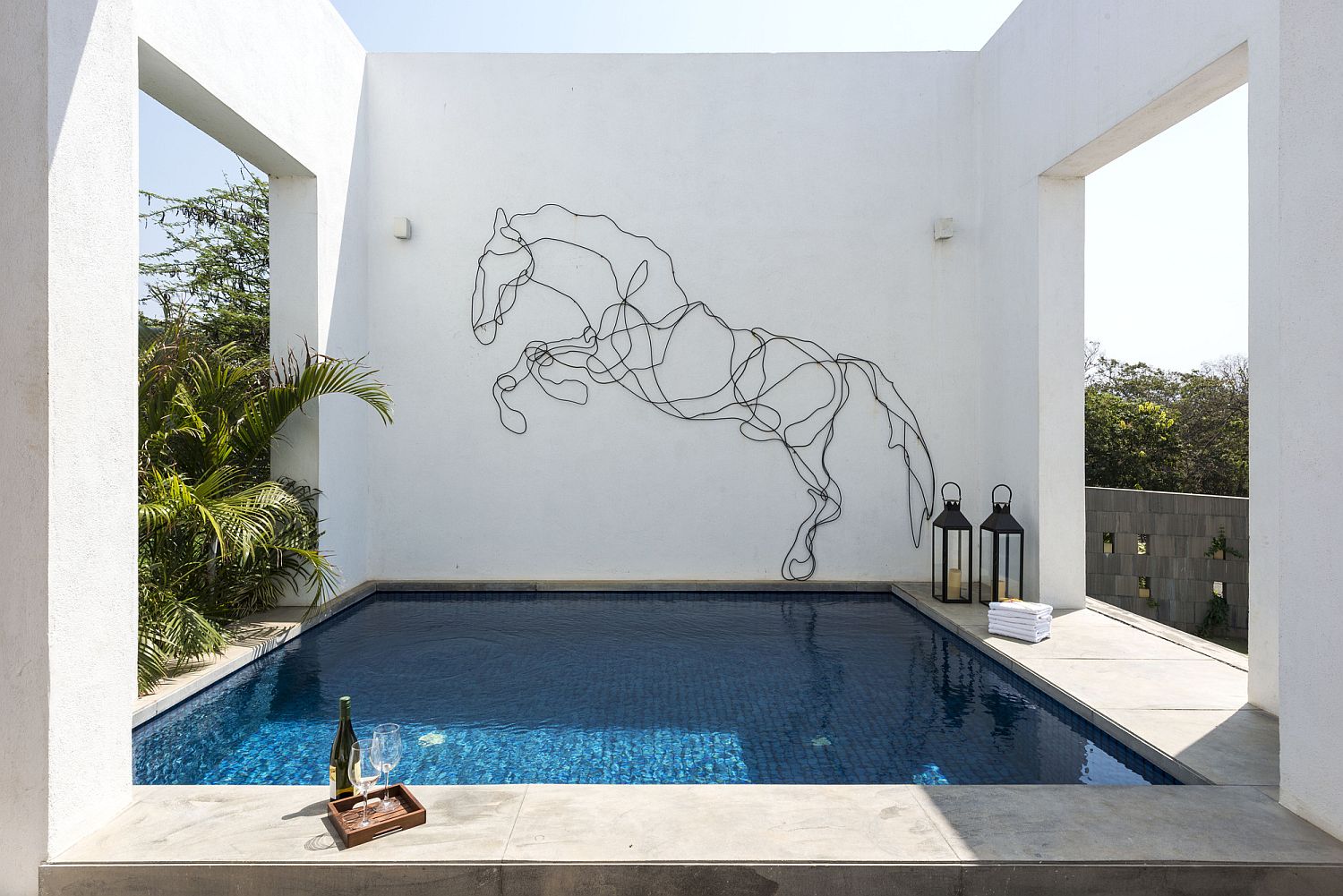 Our design process is about creating moments…elemental and episodically unfolding. The circulation within the house and spaces between functions need to follow a sequence of actions. The volume of spaces is again defined by the function. The large open spaces, fluidity and transparency between spaces, the idea of natural landscape interspersed with built form are all metaphorical for the client's nature.
RELATED: Aquatic Splendor: Enchanting Home Surrounded by Ponds, Pool and a Canal