A sensible transformation of an old structure into modern dwelling saves time and resources. It is this adaptive reuse of buildings that has seen the spurt of modern industrial style across the globe. Part of Badalona in Barcelona, Spain, the 1303_IH House was once a blacksmith workshop that was transformed carefully and cleverly by Albert Brito Arquitectura into a light-filled contemporary home. Spread across two different levels, it is a fabulous light well and a wonderful stairway that form the spine of this rejuvenated interior.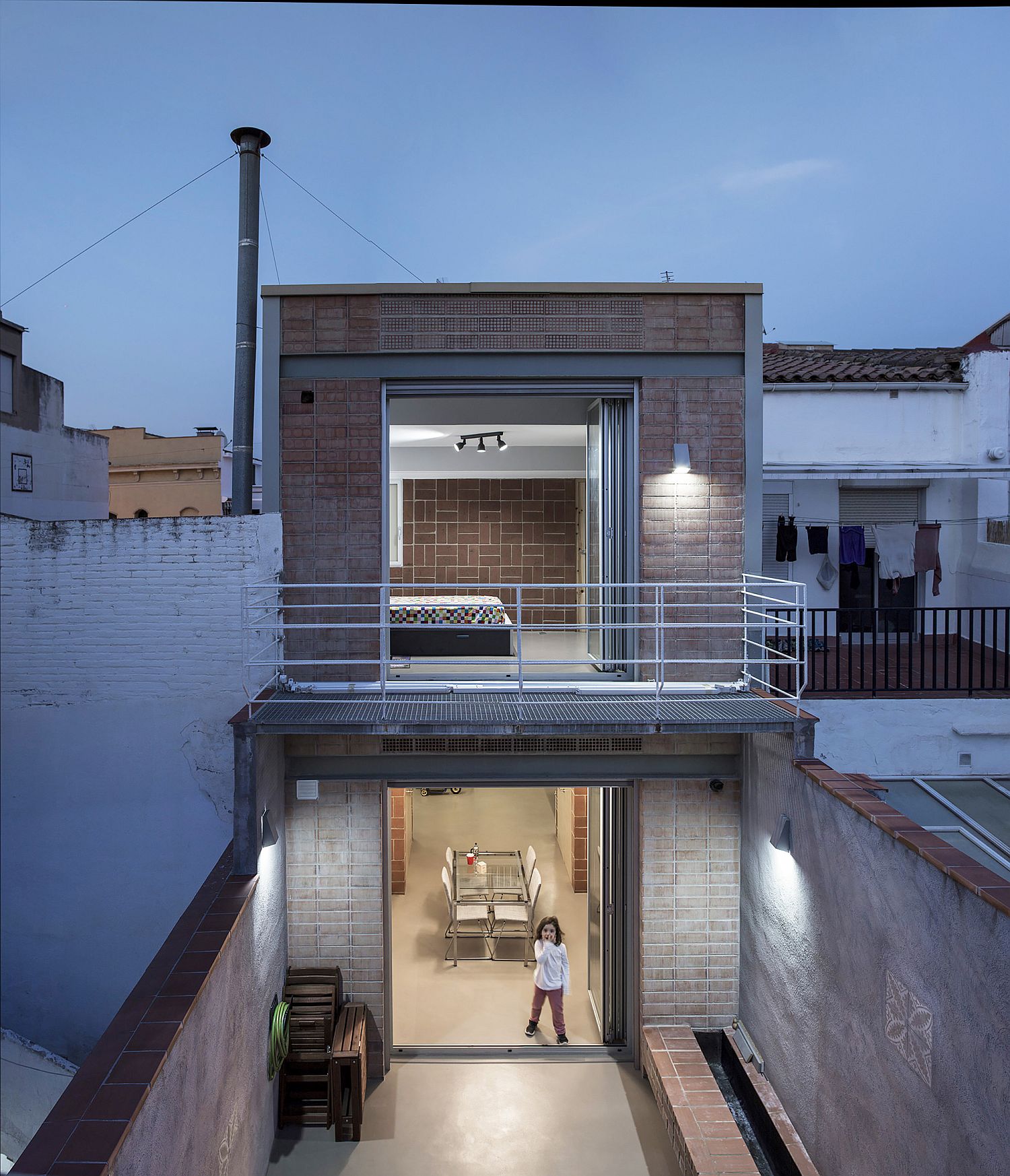 It is easy to fall in love with this modern industrial Barcelona home where space has been carefully reimagined to create a flowing interior. Much of the original building and its industrial elements were left intact as the exposed brick walls, metallic framework and exposed wooden beams mingle with polished, contemporary finishes. The interior is a blend of public and private spaces with décor playing second fiddle to the more effervescent and striking backdrop.
A modern kitchen in white, relaxing bedrooms and spacious play areas for kids complete the smart makeover! [Photography: Flavio Coddou]
RELATED: Globetrotting Entrepreneur's Home in Barcelona Carved out of Old Workshop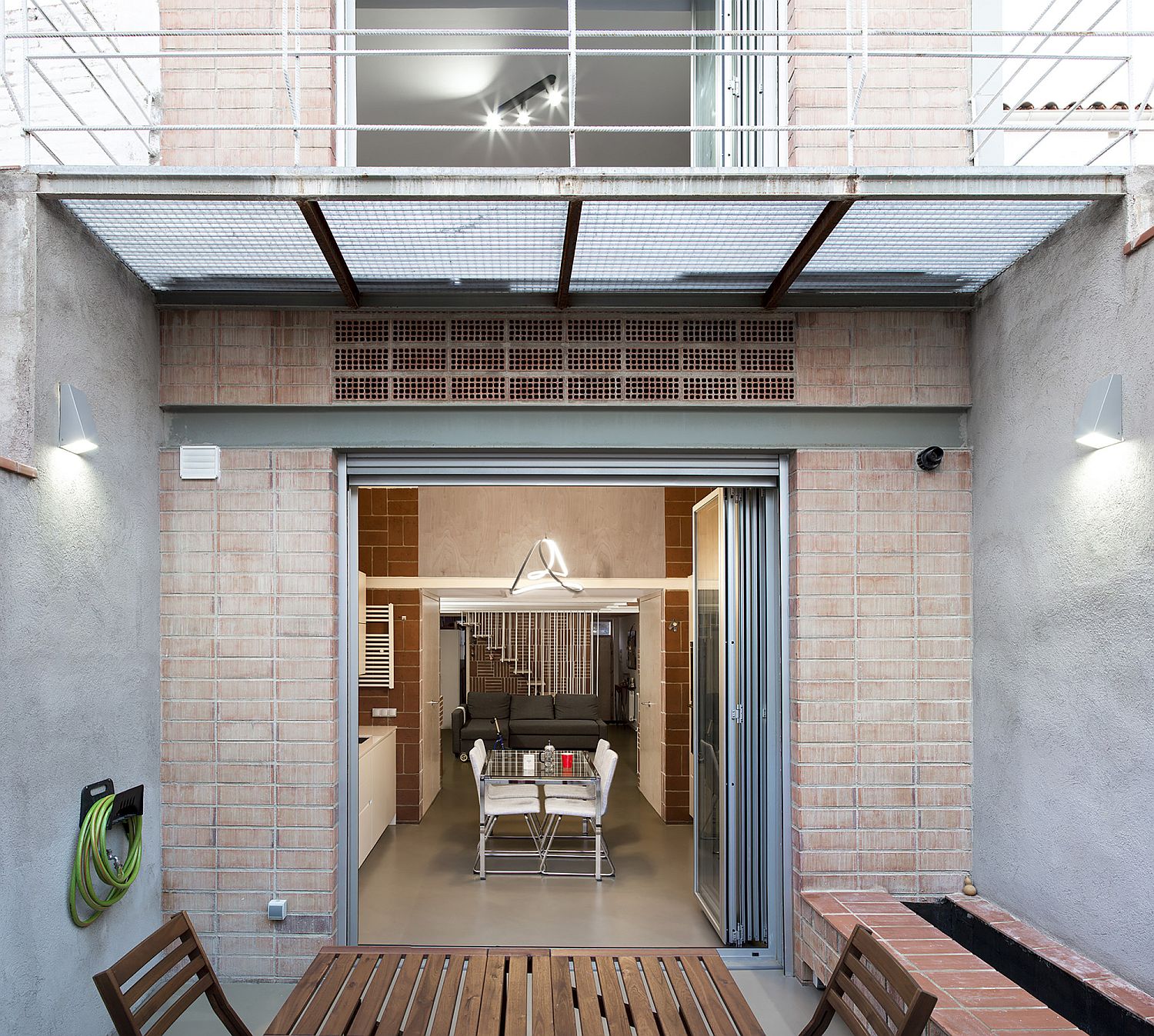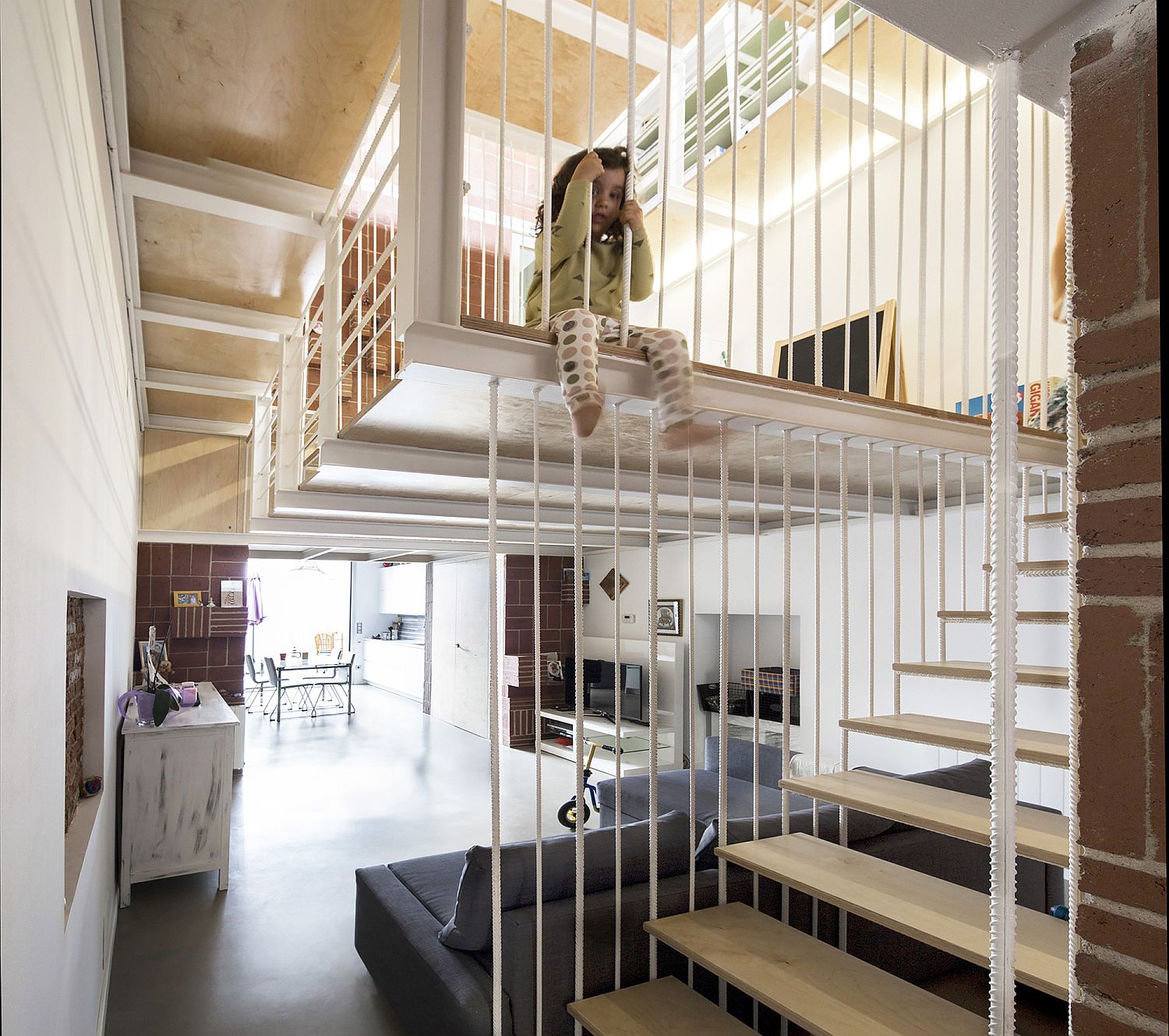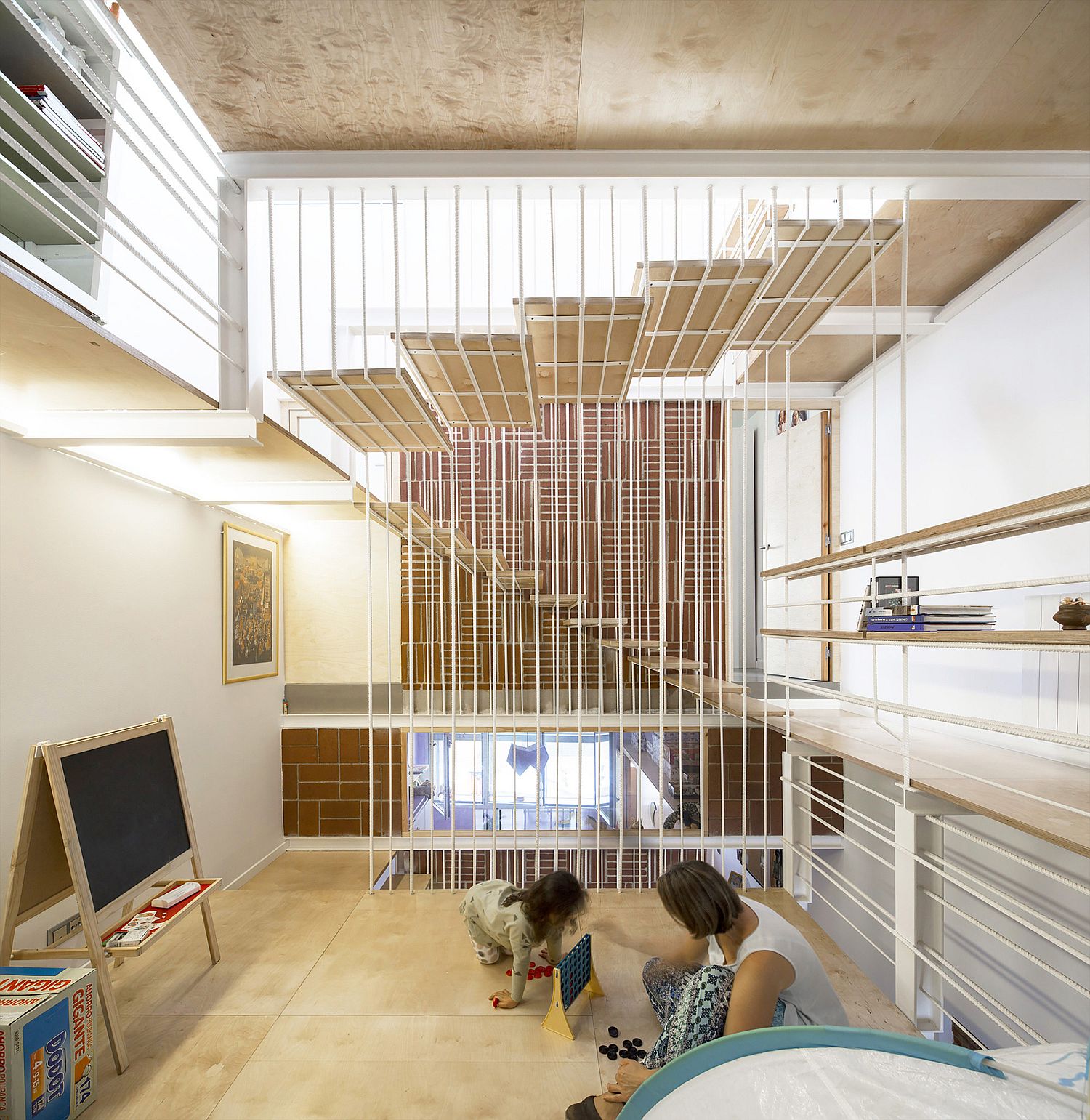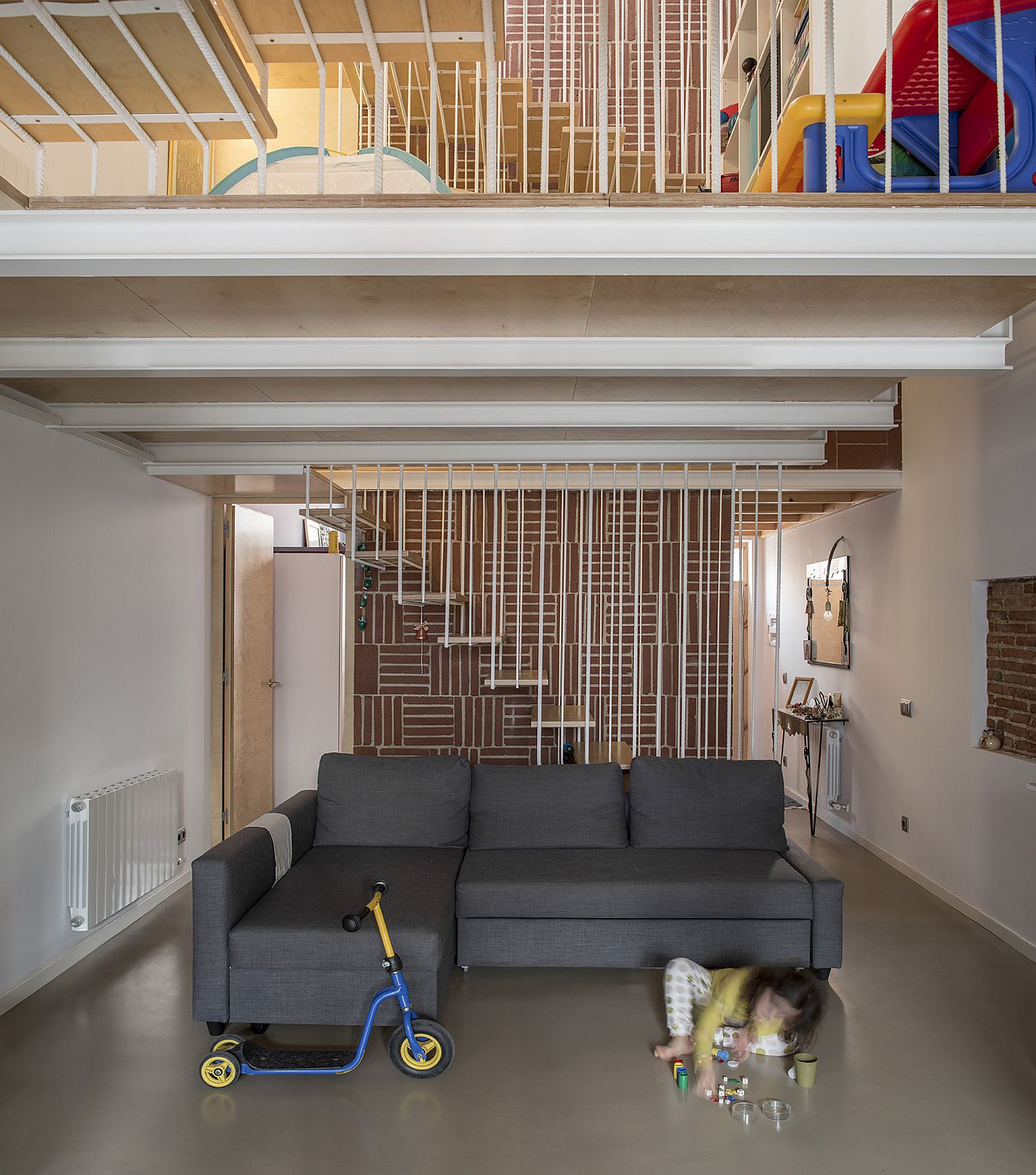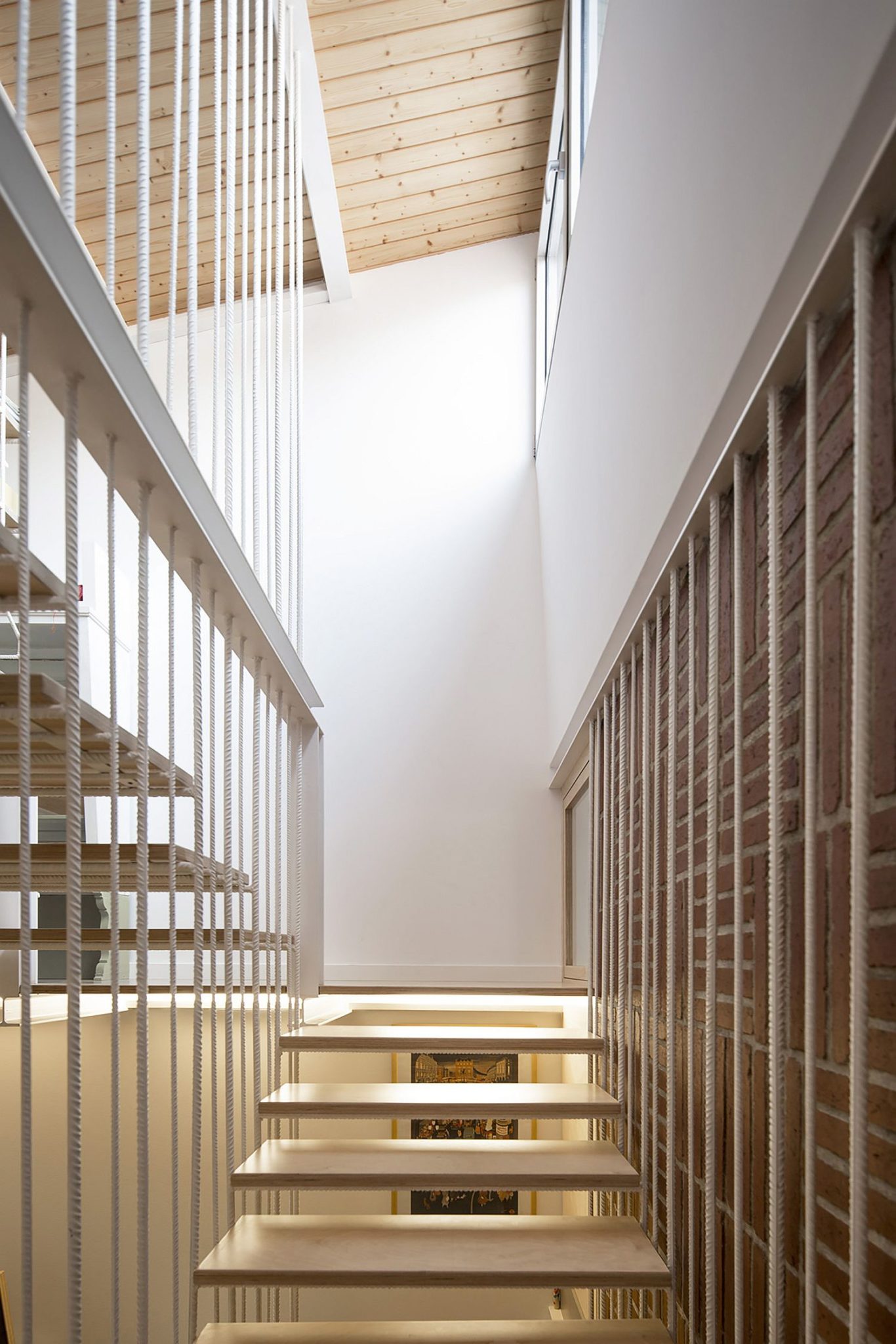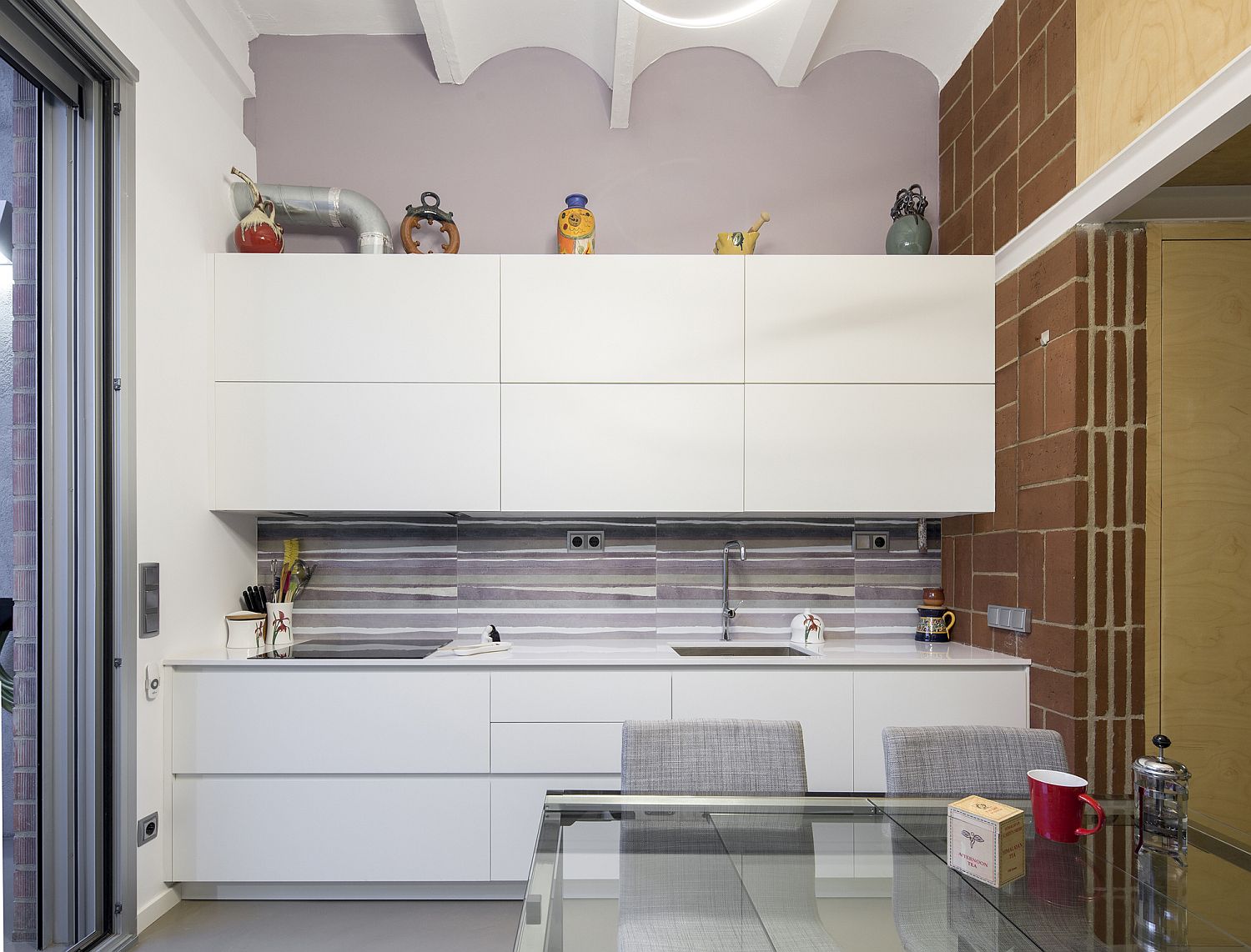 Text
RELATED: Barcelona apartment flooded with natural light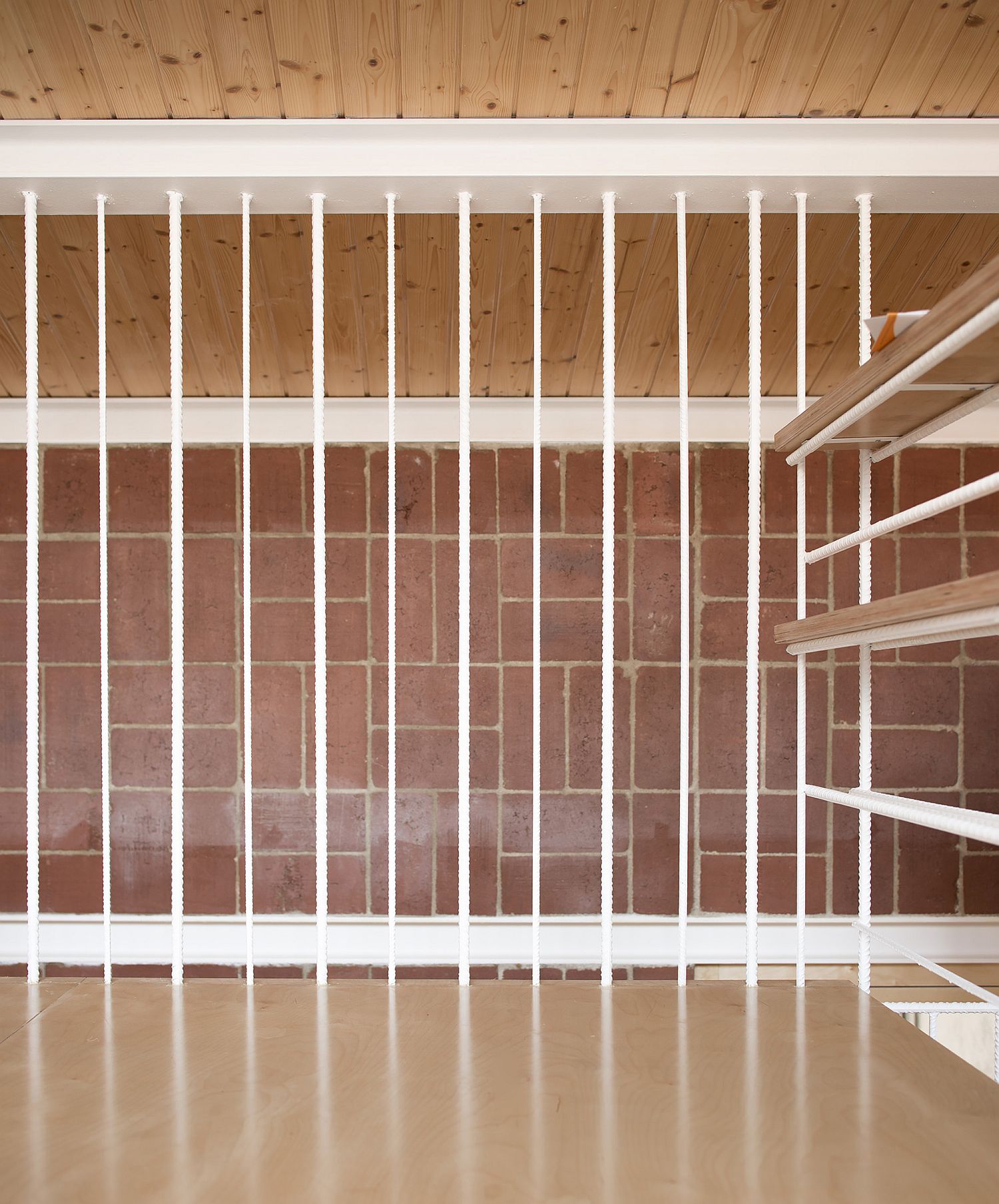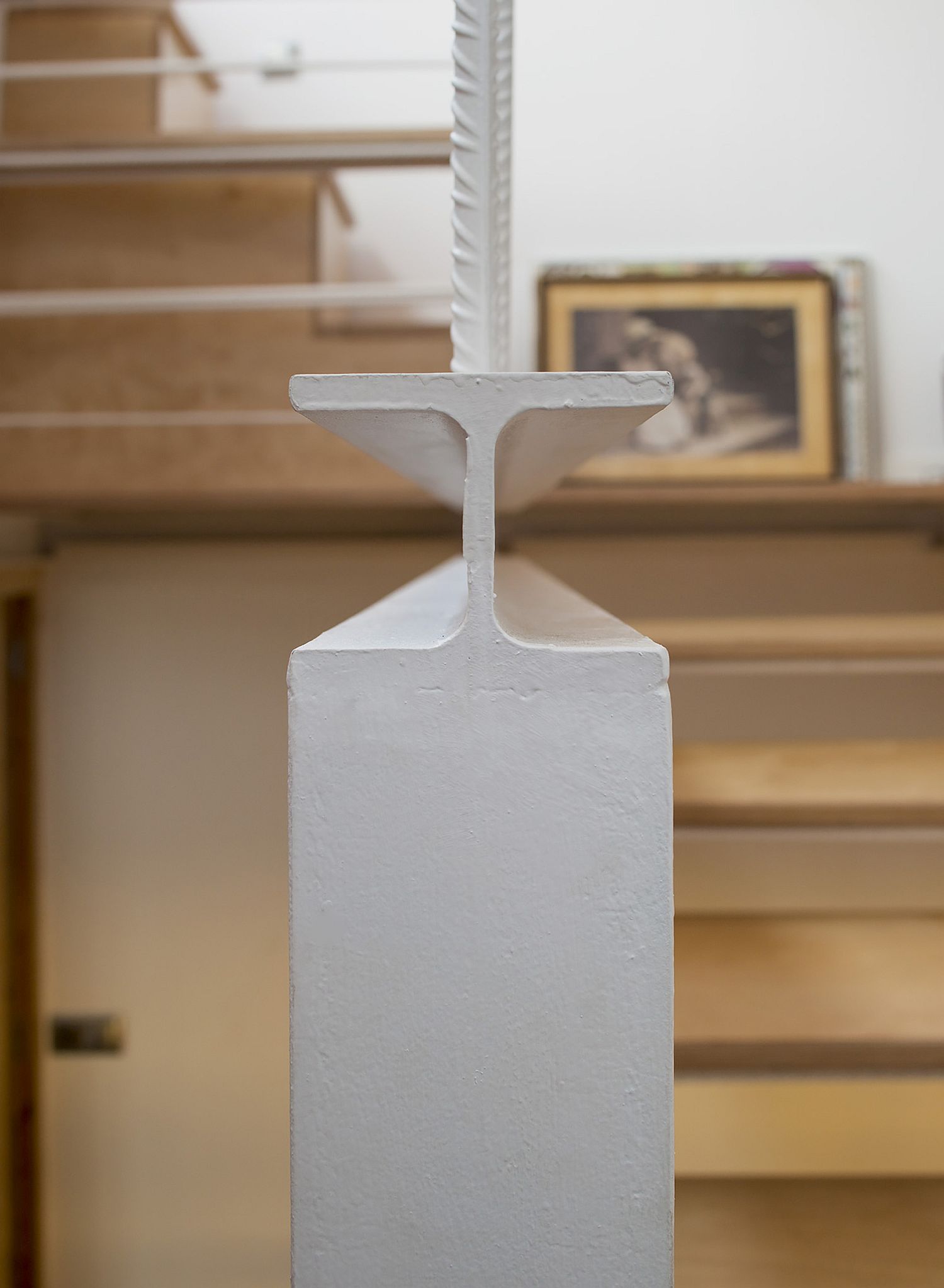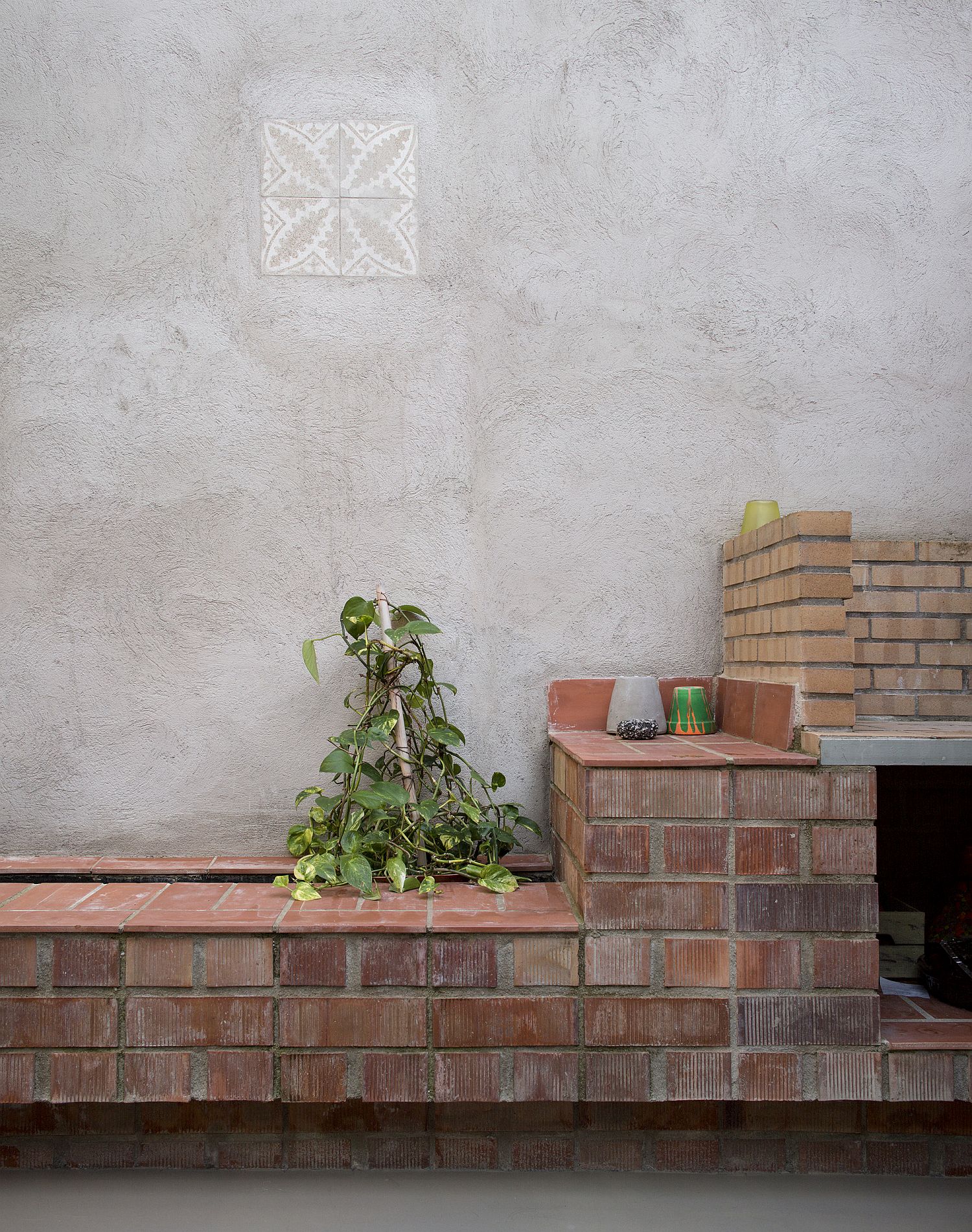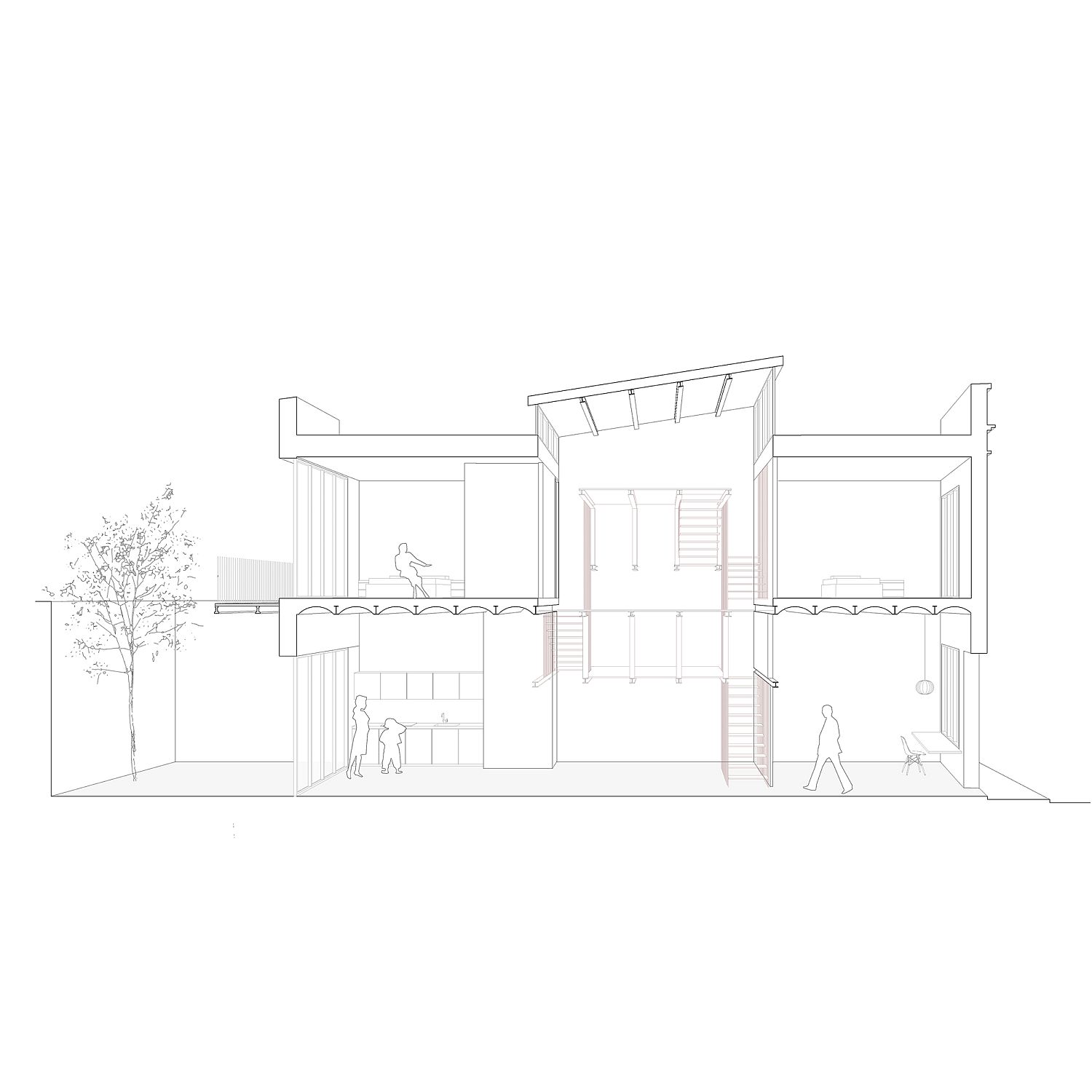 Liked the story? Share it with friends.