A cozy upper unit of an 80's duplex building in Queensland, the 60s Modern Renovation (interesting choice of name indeed!) combines brilliant architectural solutions with the vision of the homeowner to create a fascinating contemporary home. Nestled on the side of the steep hill in Queensland and overlooking the distant Gold Coast skyline and the Pacific Ocean, it is the view on offer that defined the modern transformation of this Aussie home. Luxury was intertwined with smart ventilation systems to achieve a balance between comfort, privacy and spectacular views!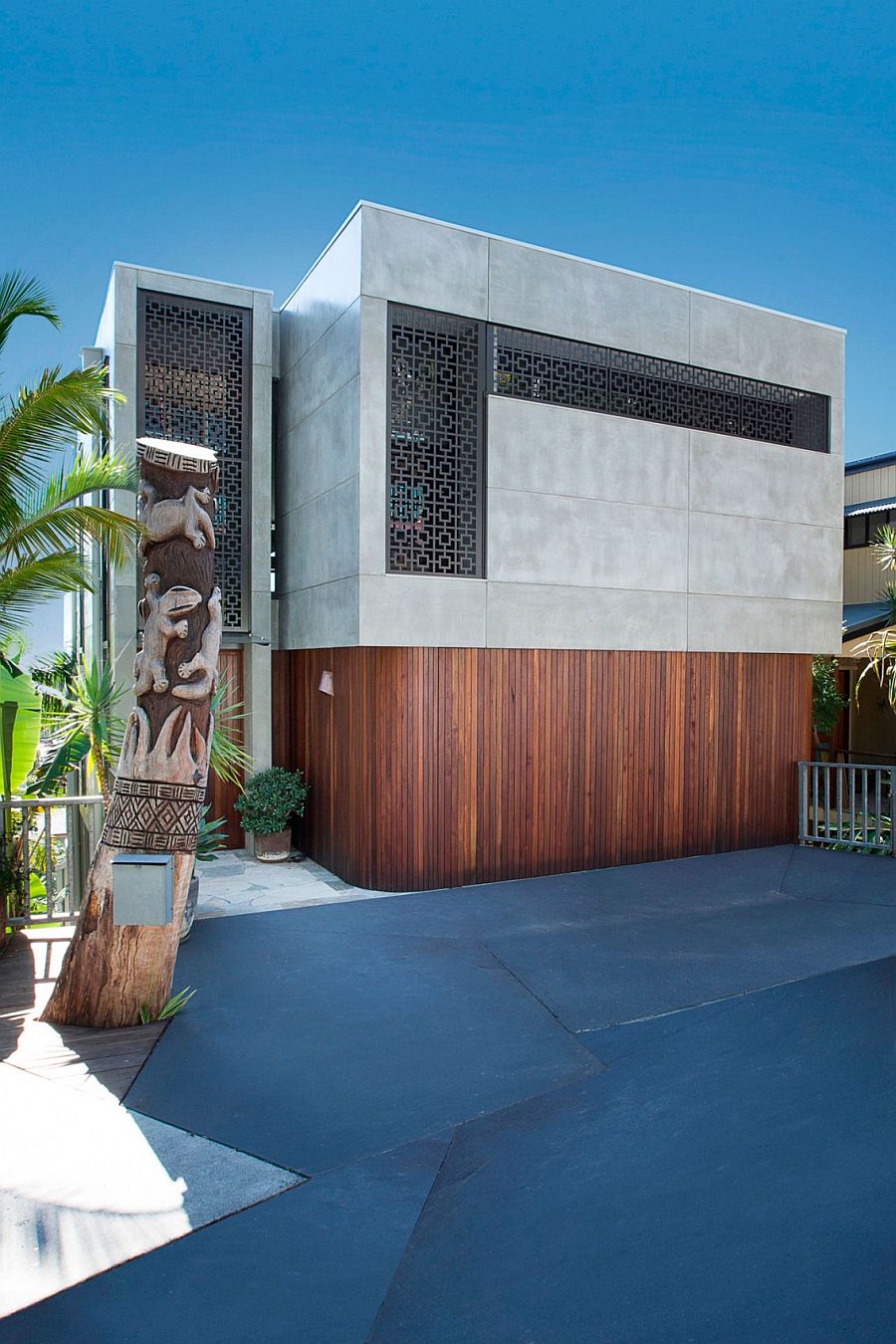 Designed by Jamison Architects, the renovation sought to increase the living space indoors, give the home a more cheerful ambiance, and to open up the new master suite on the second level to the distant ocean view. The lower level of the revamped duplex now houses the living area along with the kitchen and dining space. The double-height living space is clad in decorative screening to ensure that the wall of windows seems far more visually appealing while controlling the flood of natural light. Drapes and operable louvres add another layer of ventilation and temperature control to this level.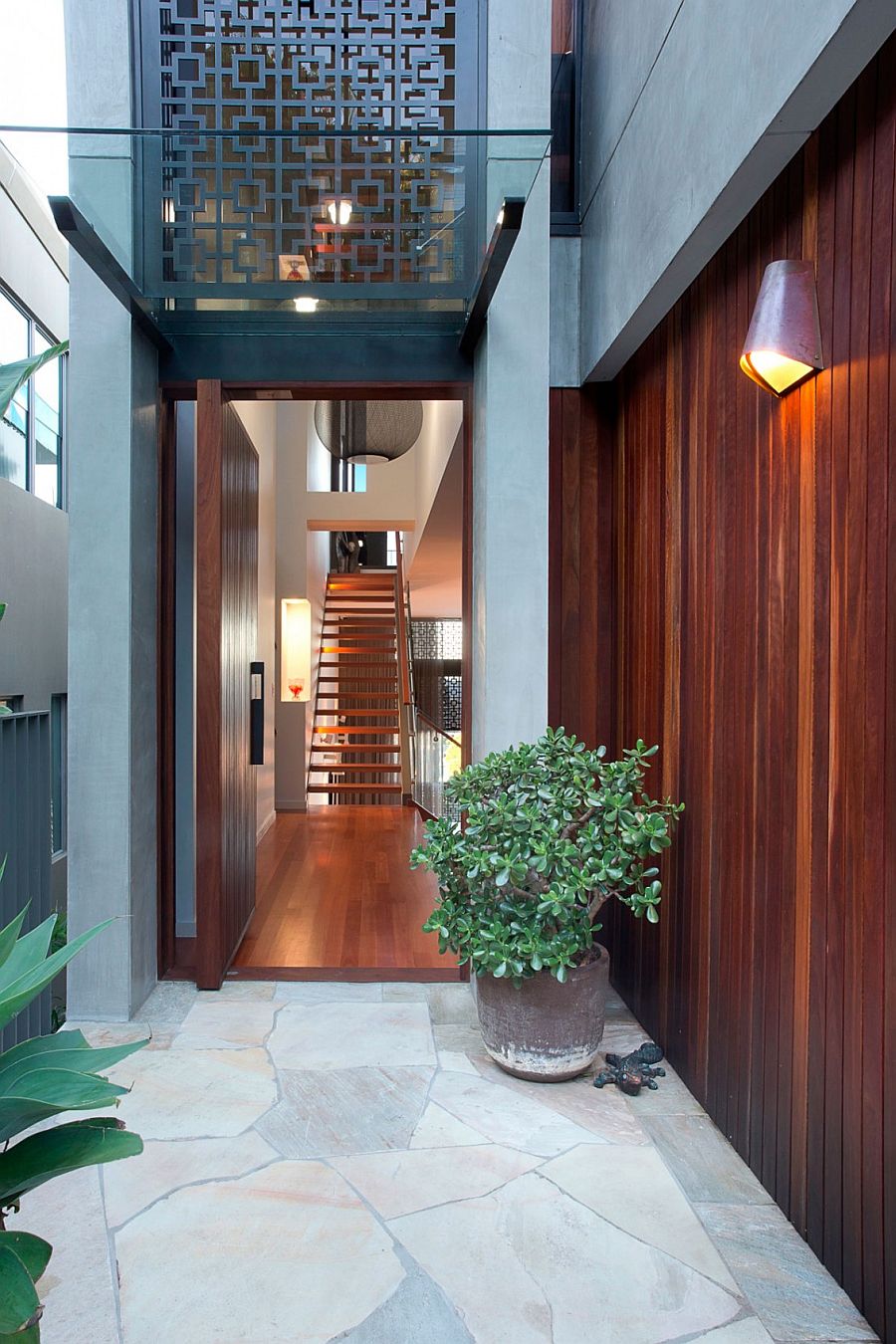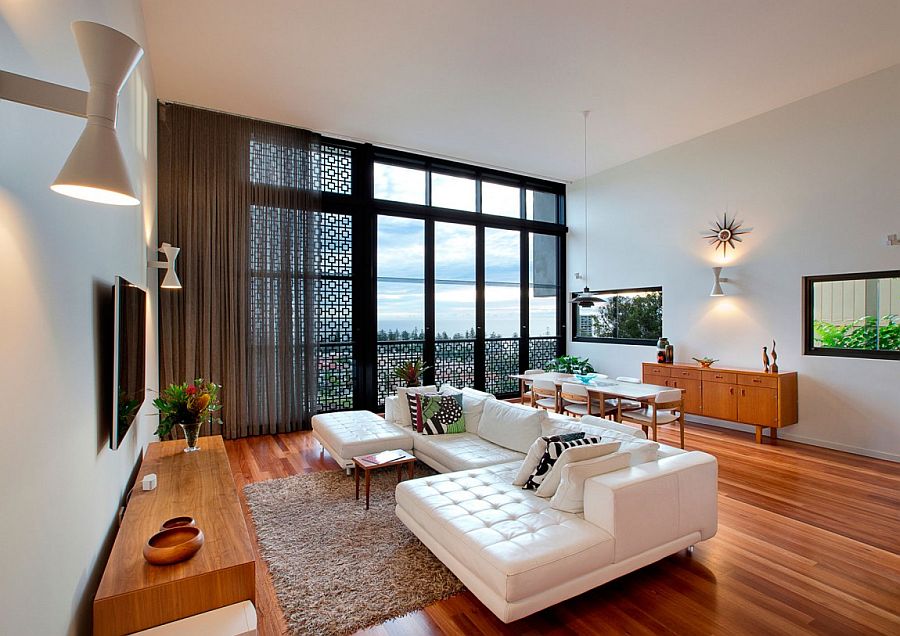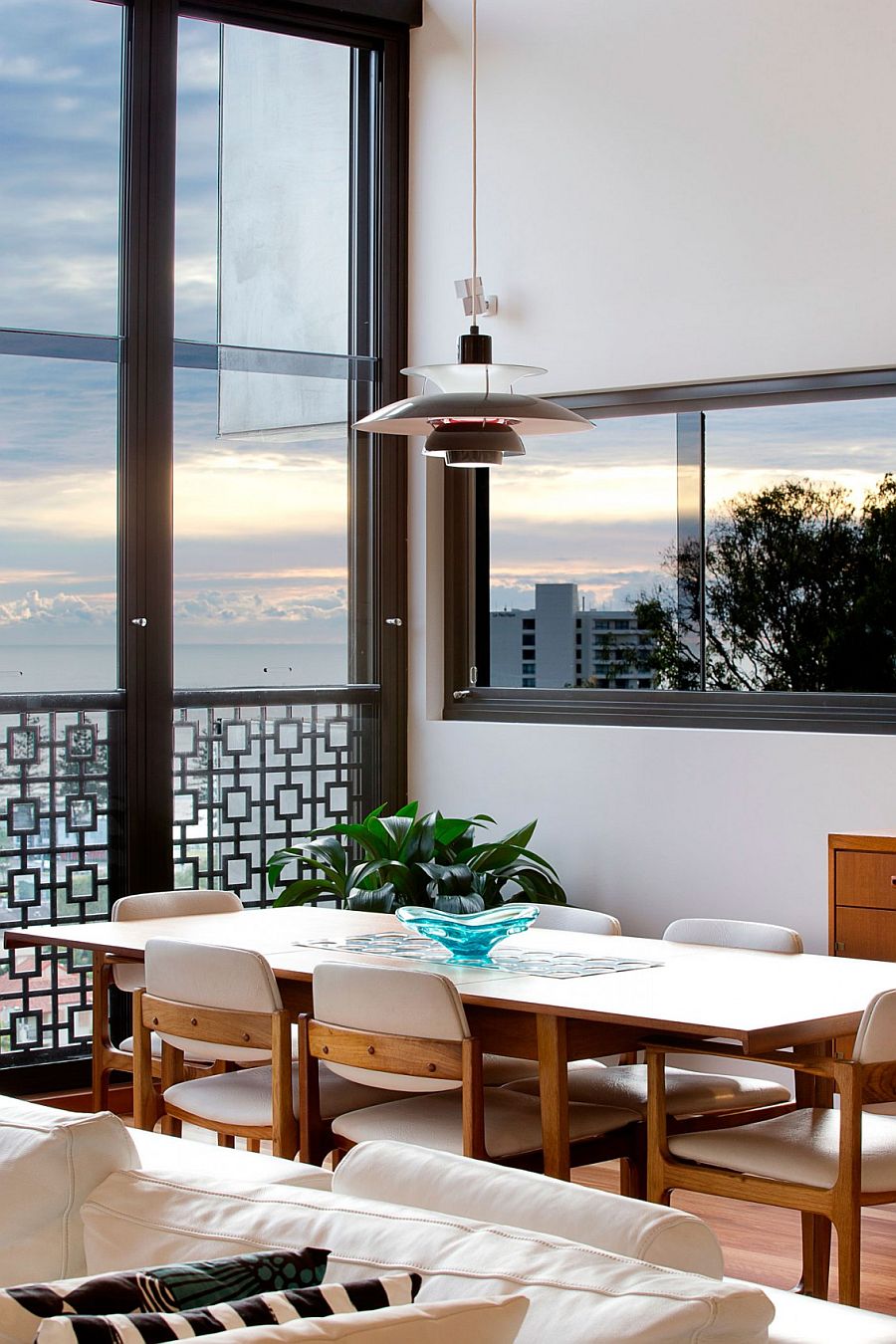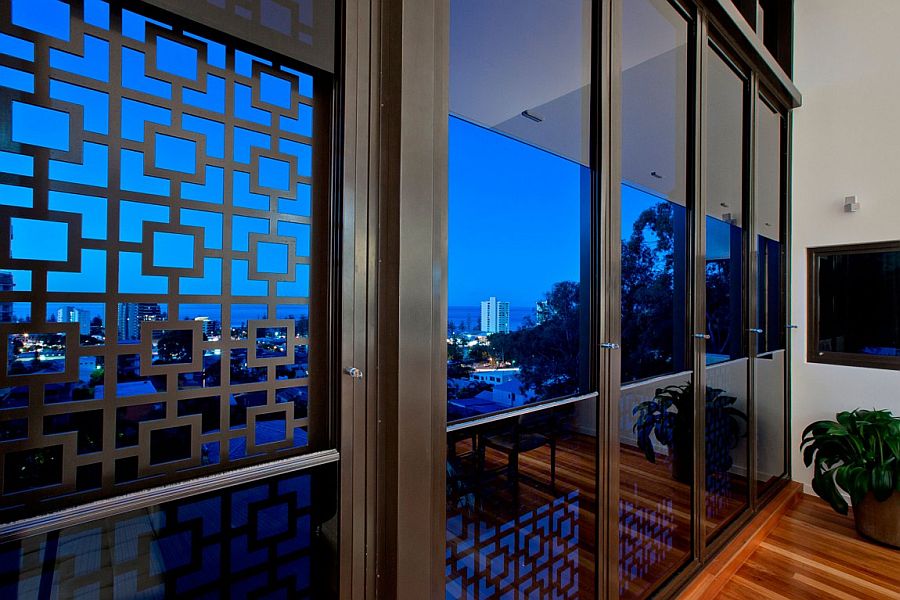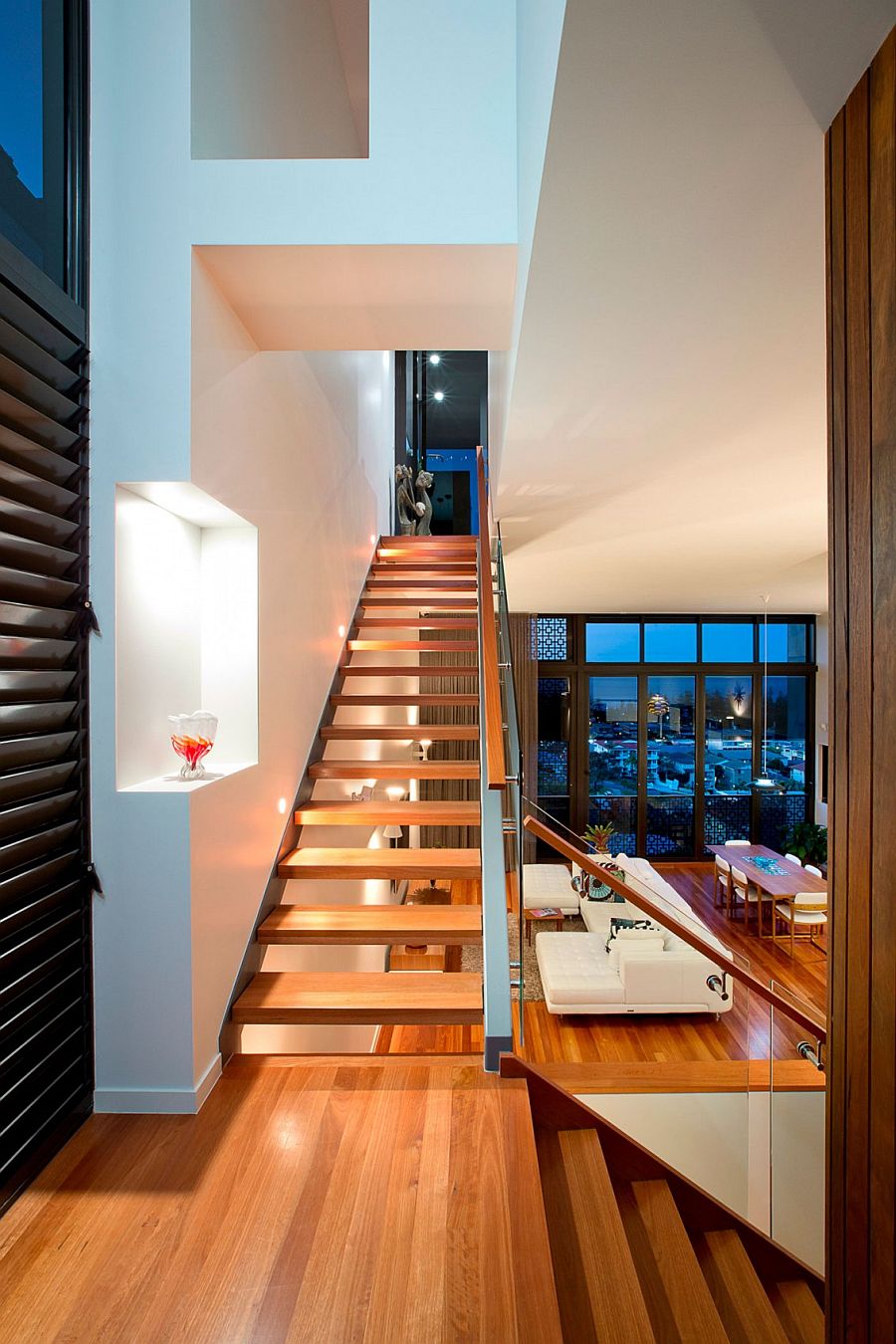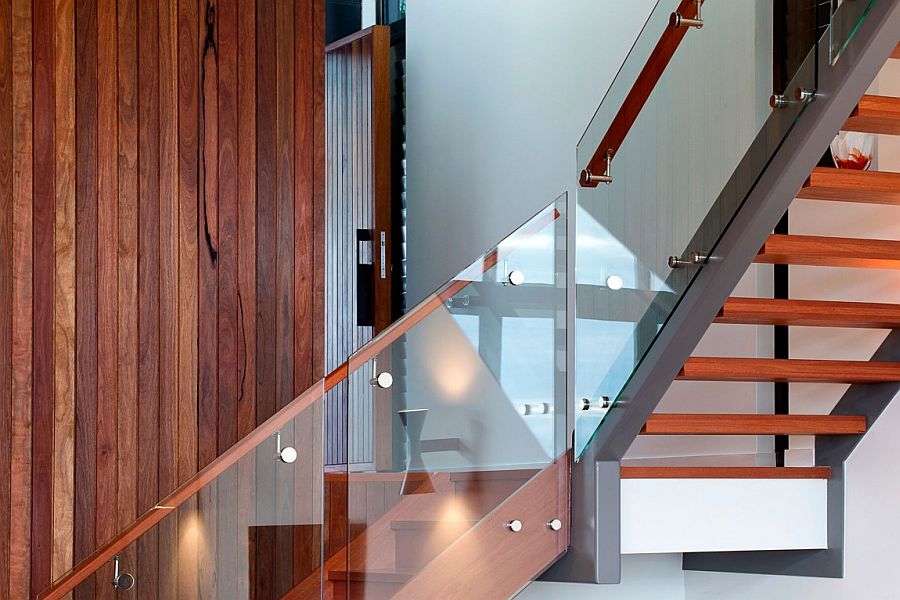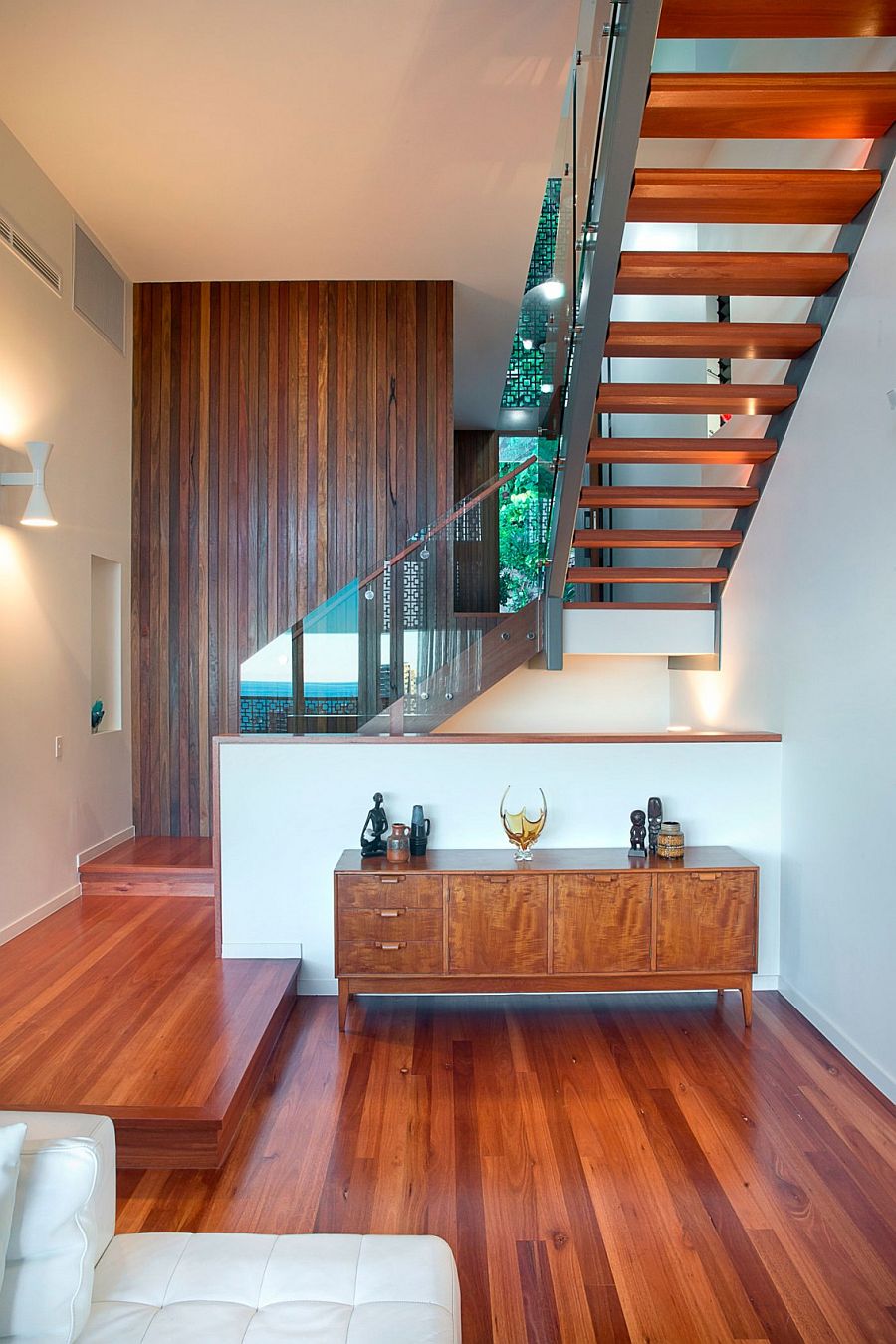 It is the master suite on the second floor that is the absolute showstopper, as its lunge retreat brings the outdoors inside in a truly spellbinding fashion. Neutral hues dominate the color scheme of the house, with a heavy presence of wooden surfaces and a tiny splash of color brought in by accent décor and accessories. Transforming a seemingly ordinary Golden Coast home into a comfy, contemporary hub that meets the lifestyle demands of a modern family, the 60s Modern Renovation leaves you mesmerized. [Photography: Remco Photography]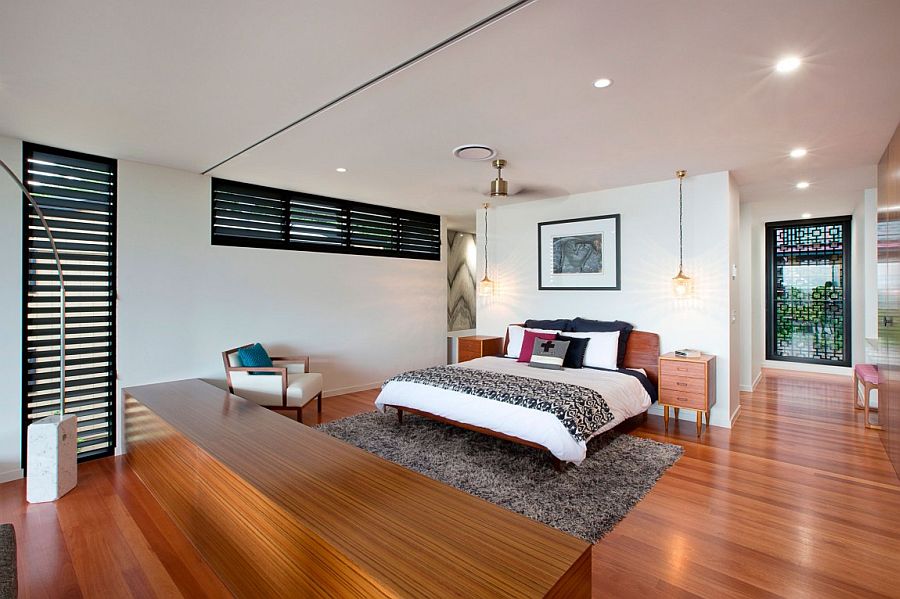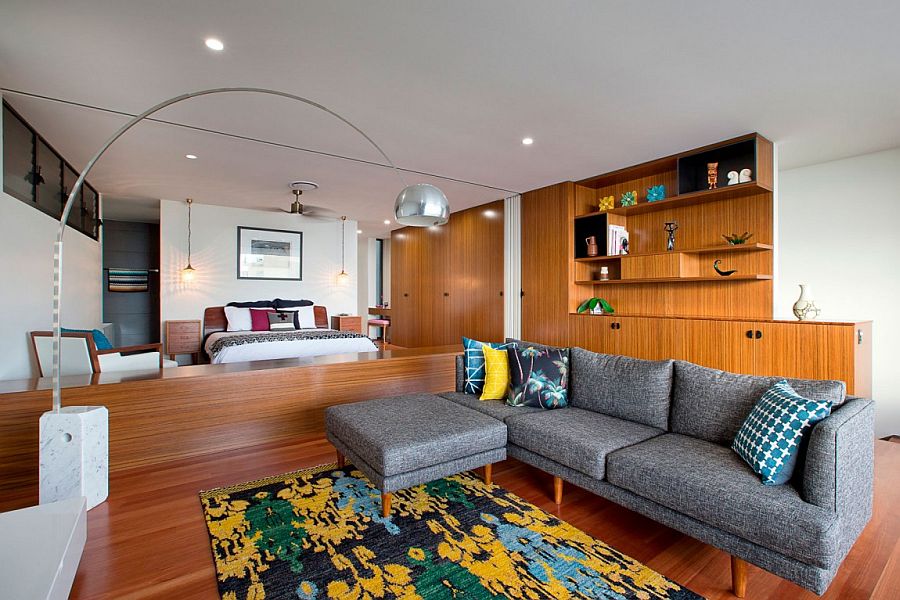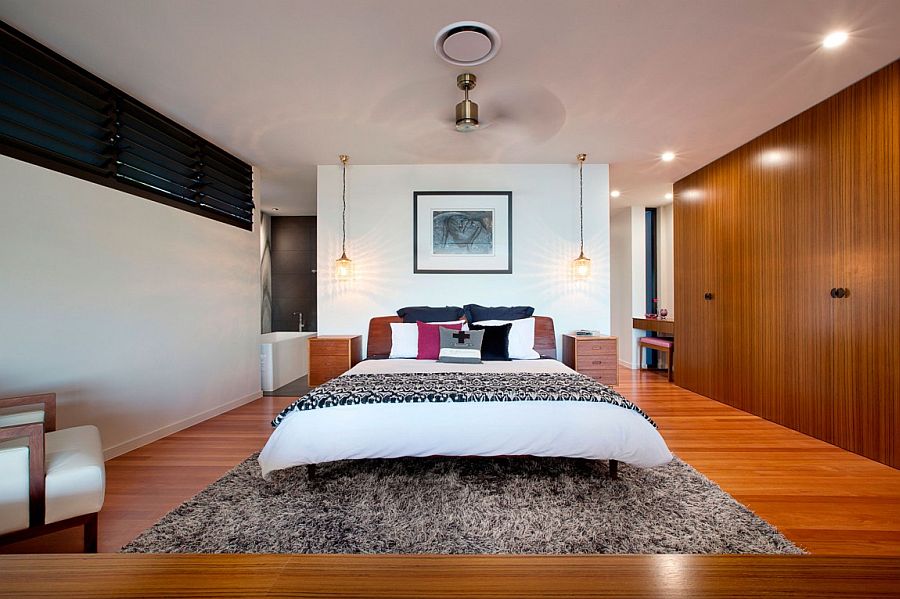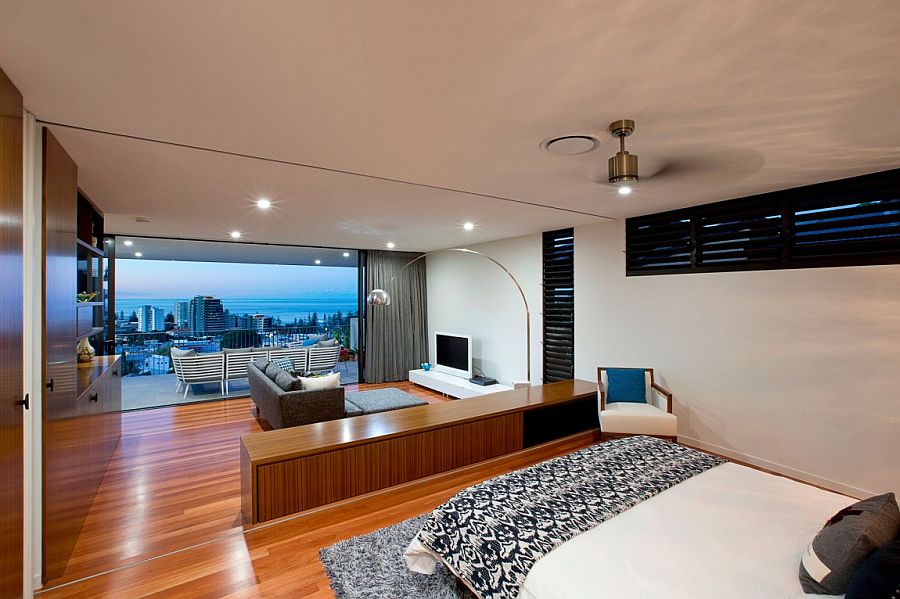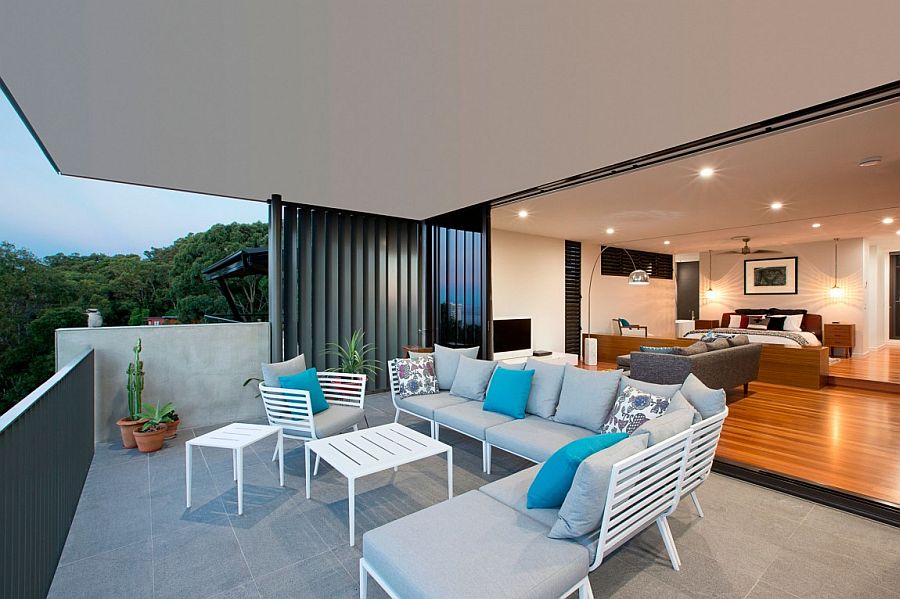 Site access was difficult and the logistics of fire separation, town planning requirements and structural challenges with adding the additional level provided a myriad of design and construction challenges. The result has been well worth the effort and the new home is a testament to everyone working together to achieve the greater goal.