Console tables have been around for a long while now. But a recent spurt in mid-century modern design along with smart entryways and homes that demand space-savvy goodness has meant that they are now more prominent than ever before. You see even small apartments with very little square footage turn to the console table for a stylish makeover. The multiple designs on offer, innovative new forms and slim consoles that blend them into the backdrop make them even more of a hit! With that in mind, we decided to share with you 6 chic, contemporary and exceptional console tables that are anything but mundane.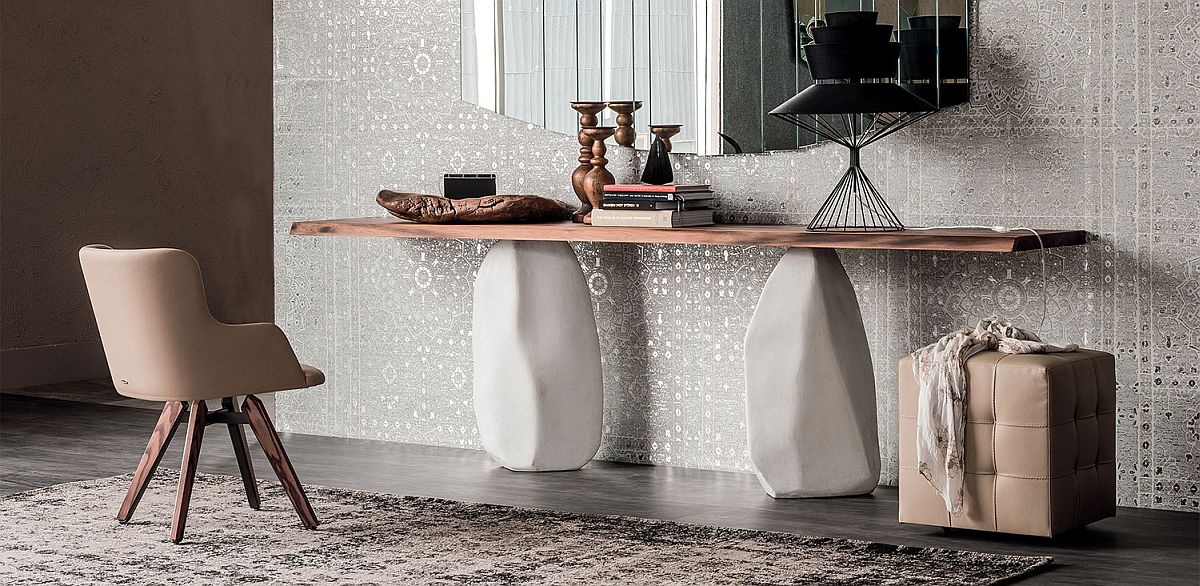 The focus today is on tables that bring something unique to your living room. This could be in the form of textural beauty, metallic glint or even geometric pattern that stands out visually. Each one is a showstopper in its own right and once you flip through all the inspirations, you will undoubtedly be presented with a problem of plenty. With Holiday shopping in full swing, maybe you can even bring one of these home on a discount! Step in and enjoy –
With a Metallic Glint
We start off with two console tables that unleash a dash of brass at its brilliant best even while combining it with different materials. Home décor with a ting of brass has gained popularity in the last two years as both midcentury trends and industrial spaces held sway. A console table with a brass frame allows you to embrace this trend in the living room or the entry without committing to it in a larger fashion. As its name suggests, the 2 Tone Marble Console brings together brass and marble while the Terrace Console blends mirrored glass with brass.
RELATED: Little Delights: 20 Contemporary Side and End Tables to Swoon Over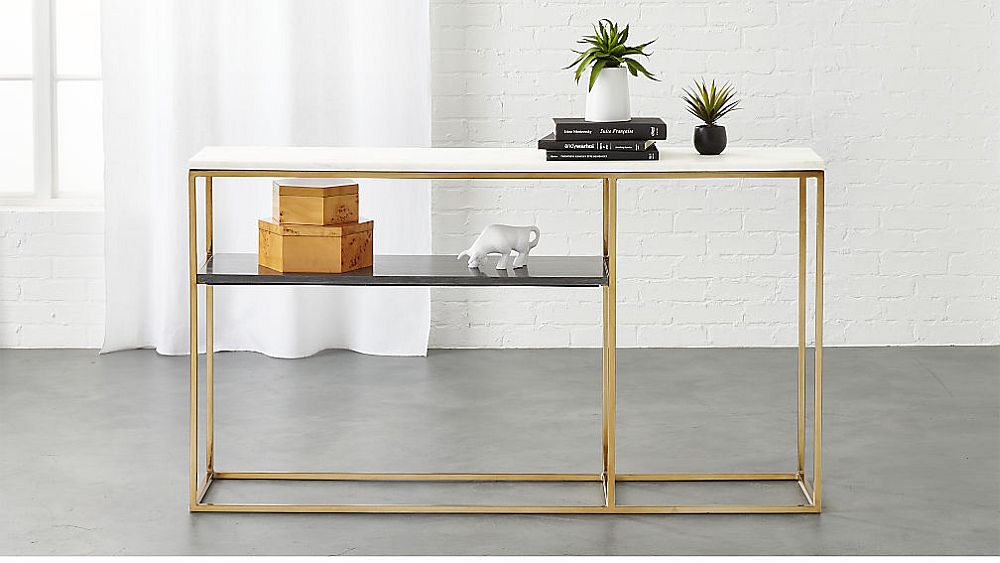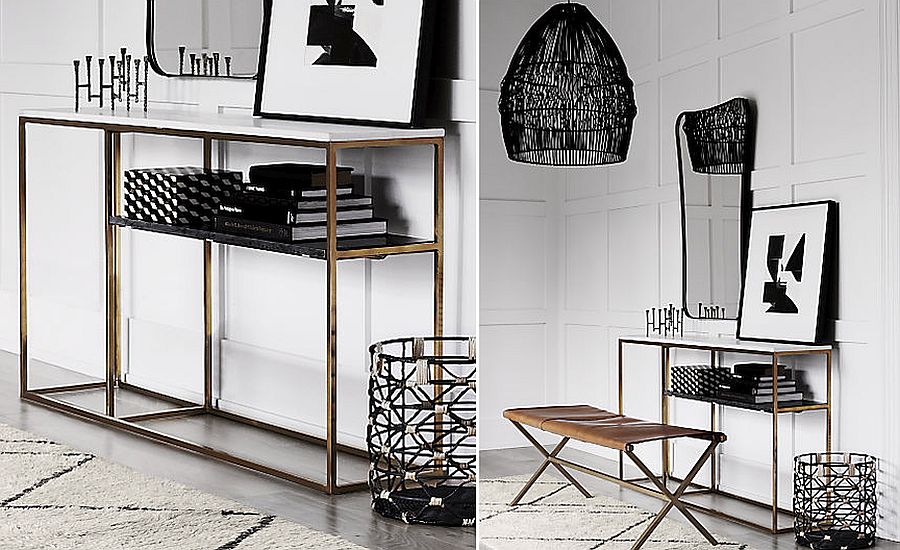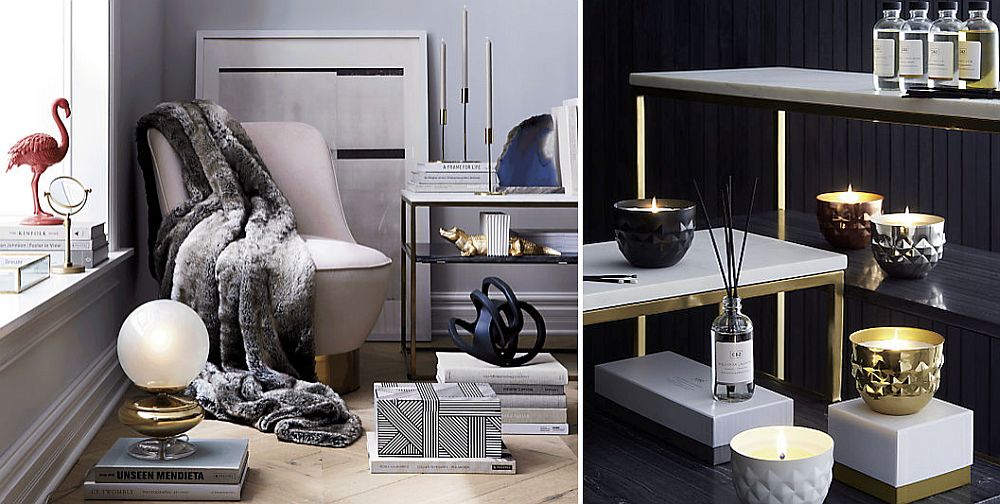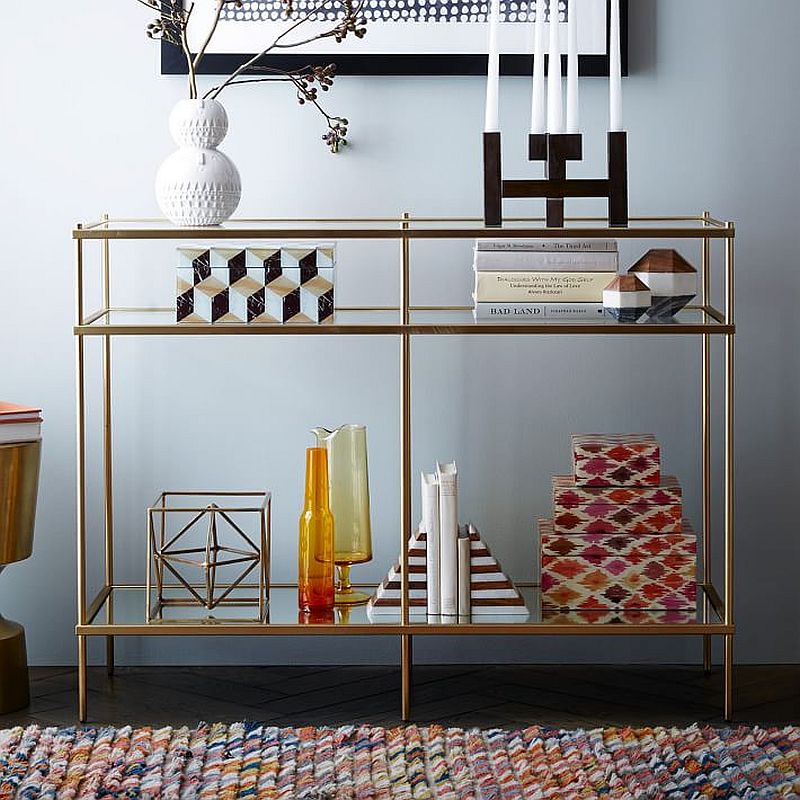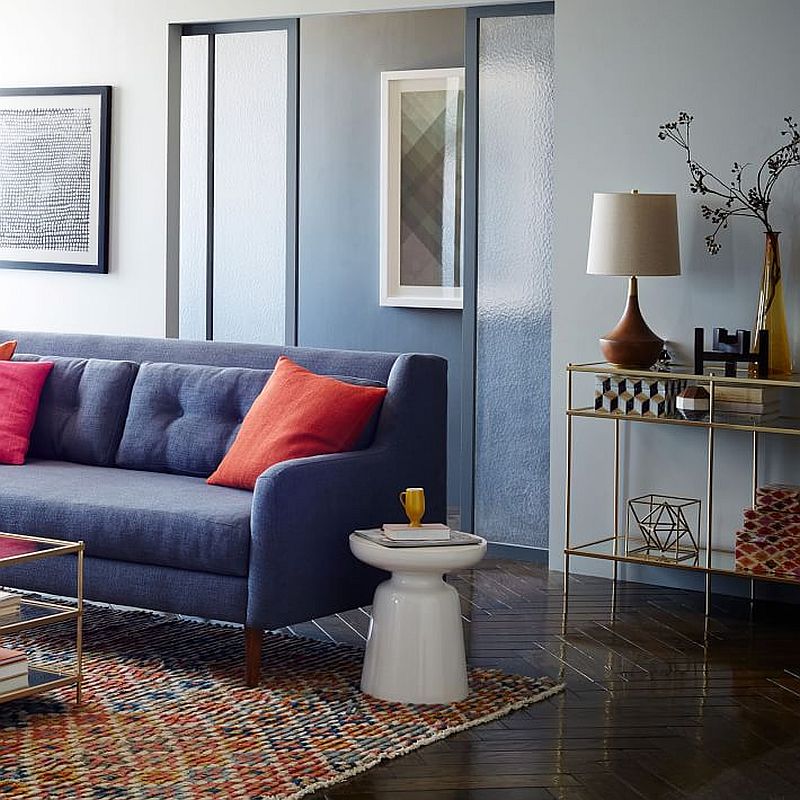 A Unique Base
The Rapa Nui Console Table from Cattelan Italia has a style and presence of its own. You can recognize it almost instantly even from a distance thanks to its white or gray colored cement legs with their irregular design. The top can be either in wood or glass and each unit seems special in its own distinctive manner. The graphite embossed lacquered steel base in its circular form ensures that the Tour Console is equally inimitable and yet very different from Rapa Nui in the overall geo flair that it offers. Combining clean lines and minimalism with the circular form of its base, this console packs quite a punch indeed!
RELATED: Classy Contemporary Tables Offer Sculptural Style And Geometric Contrast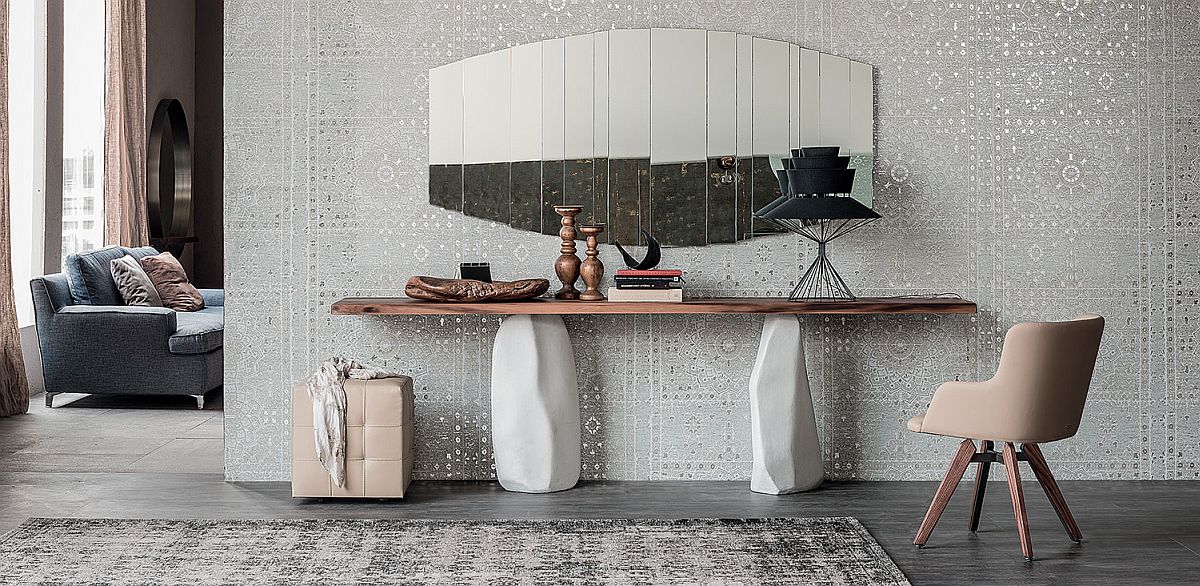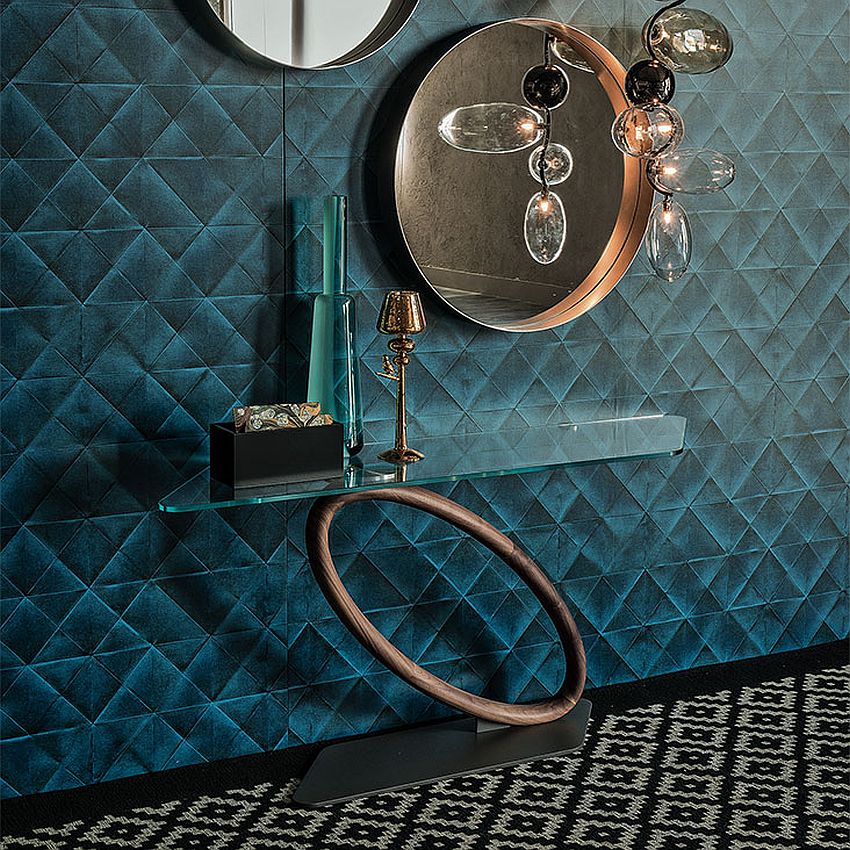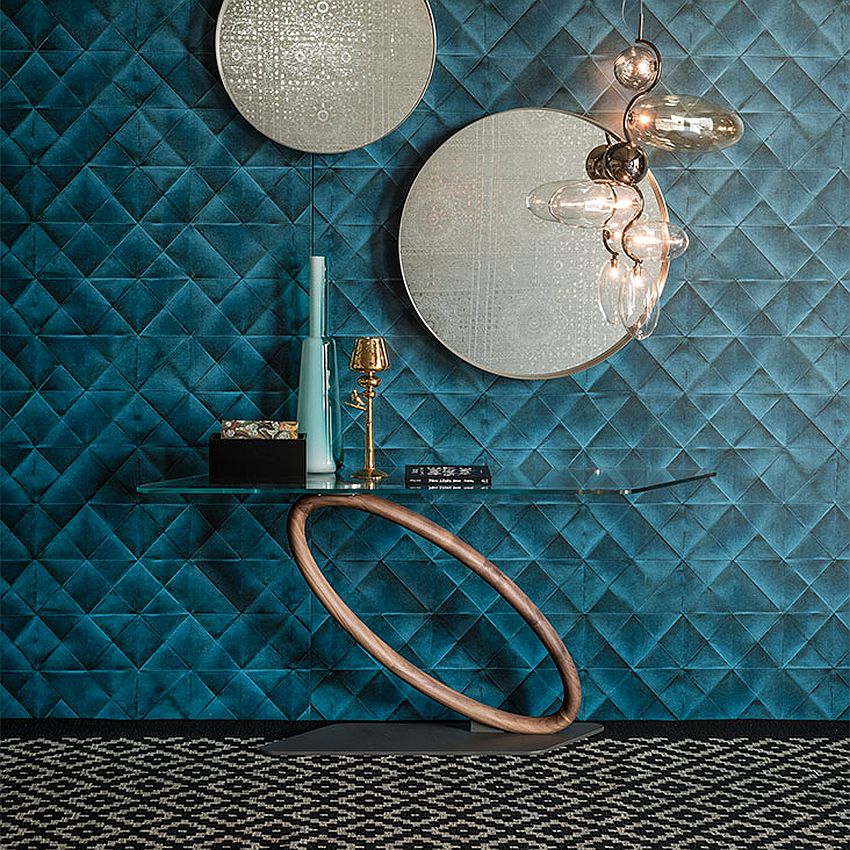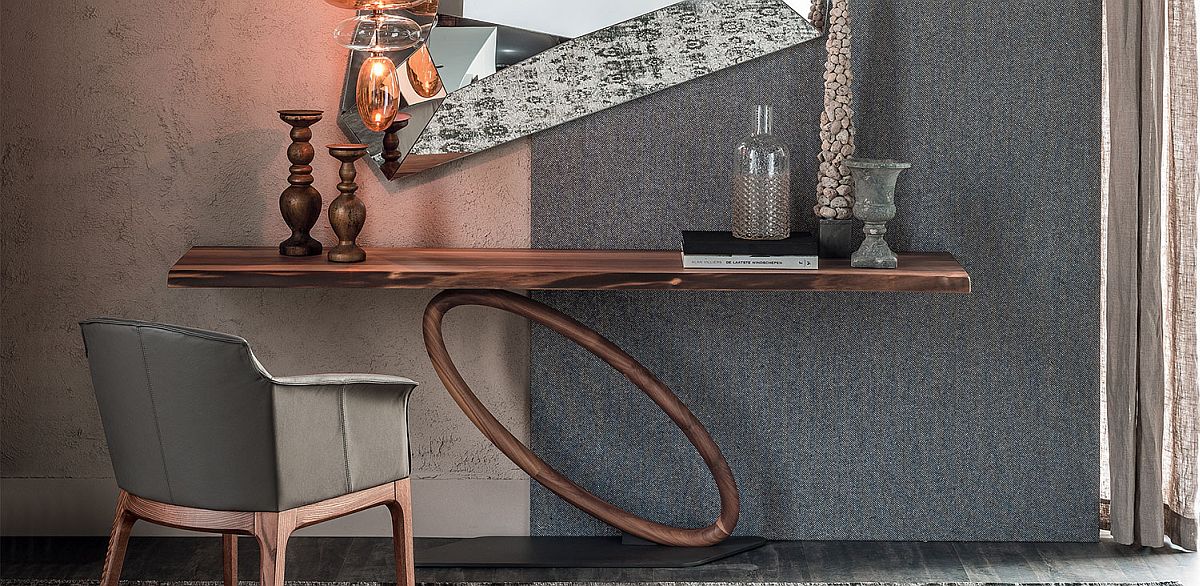 Slim and Modern
With an extendable table top and a smart base that is sleek and contemporary, Convivium offers much more than its understated silhouette suggests. The table can be used in multiple ways and you can even combine it with an additional dining table when you host friends and family. As far as dining room or home office consoles go, Convivium definitely heads the pack. A bone inlay façade inspired by ancient Egyptian design, a brass-capped and arched form and yet an undeniably modern outline make the Waterfall Inlay Console Table a crowd favorite. Its curvy edge and neutral color palette make it even more apt for contemporary interiors.
RELATED: Dashing Duo: Trendy New Dining Tables Usher in Geometric Contrast