From the usual array of home renovations in the west, today we move on to the Far East with a fabulous and functional home makeover in Denpasar, Bali. Set on a 320-square-meter lot, the house was in need of a smart makeover that combines complete privacy with an interior that is open to the garden outside. The rare combination of these two contrasting elements was needed as the house sits exactly opposite to a school. This meant that the street façade of the house needed to keep away the noise and the rush while the interior is filled with ample natural light and freshness using a smart hallway and a lush front garden.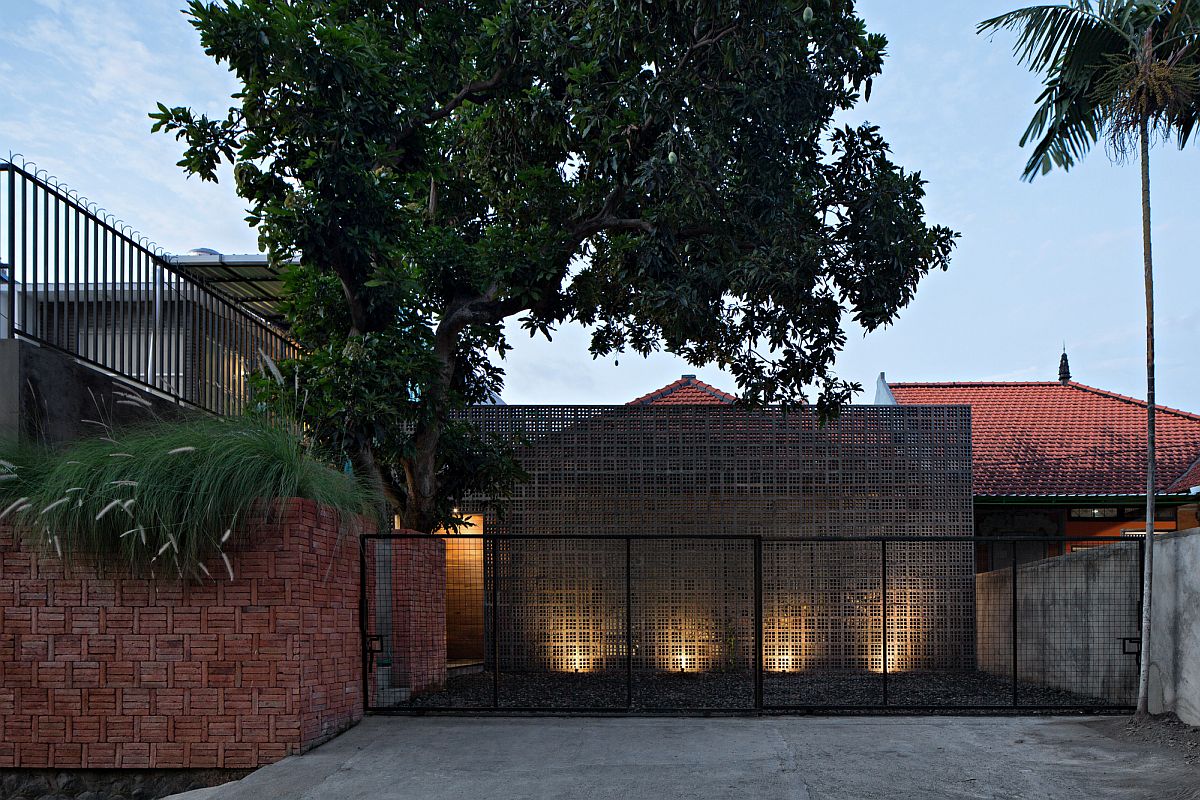 The new floor plan conjured up and brought to life by Somia Design creates an open living area with a home workspace, smart kitchen, breakfast bar that can also be accessed from the hallway along with 3 private bedrooms and bathrooms. Modern minimalism is combined with tropical charm inside the house while an entryway with wooden walkway and loose pebbles welcomes you here. Folding glass doors, a lovely accent brick wall and exposed cement surfaces offer ample textural contrast while a custom wall made from cement blocks shapes the new street façade. [Photography: Mario Wibowo]
RELATED: Multiple Gable Roofs and Dark Accents Shape an Exceptional Street Façade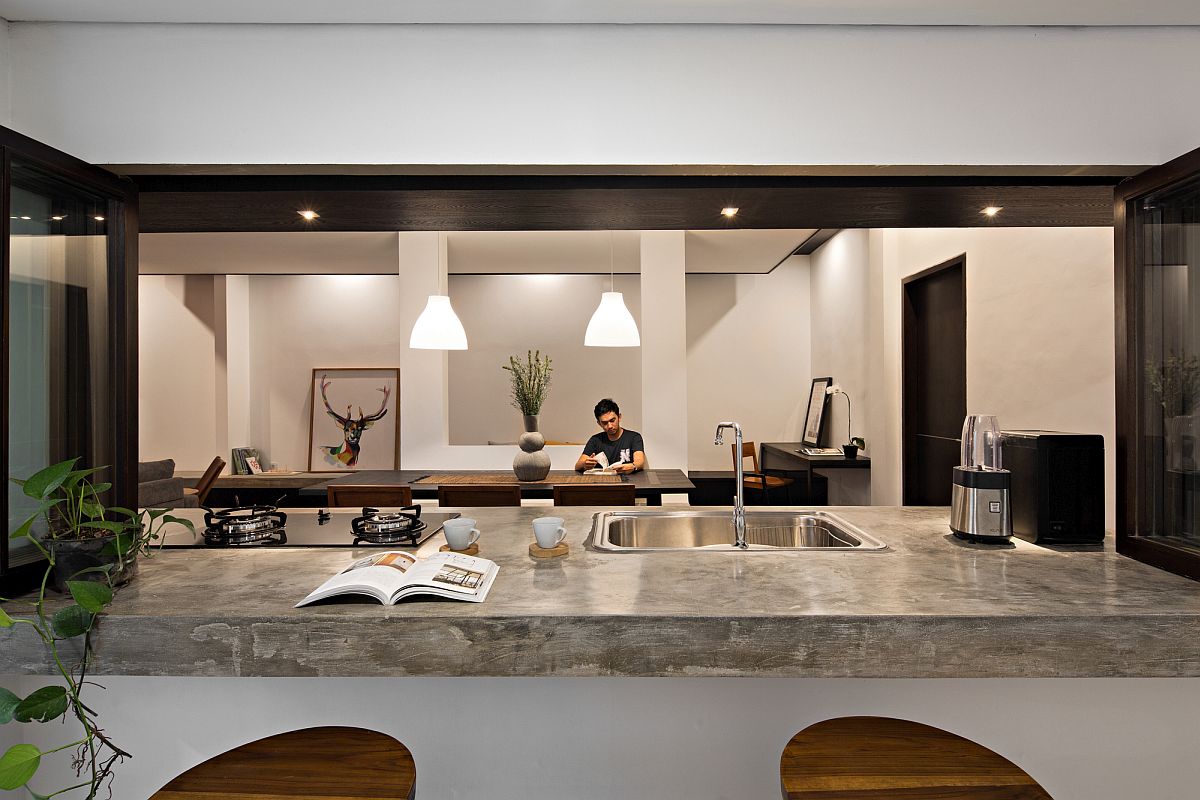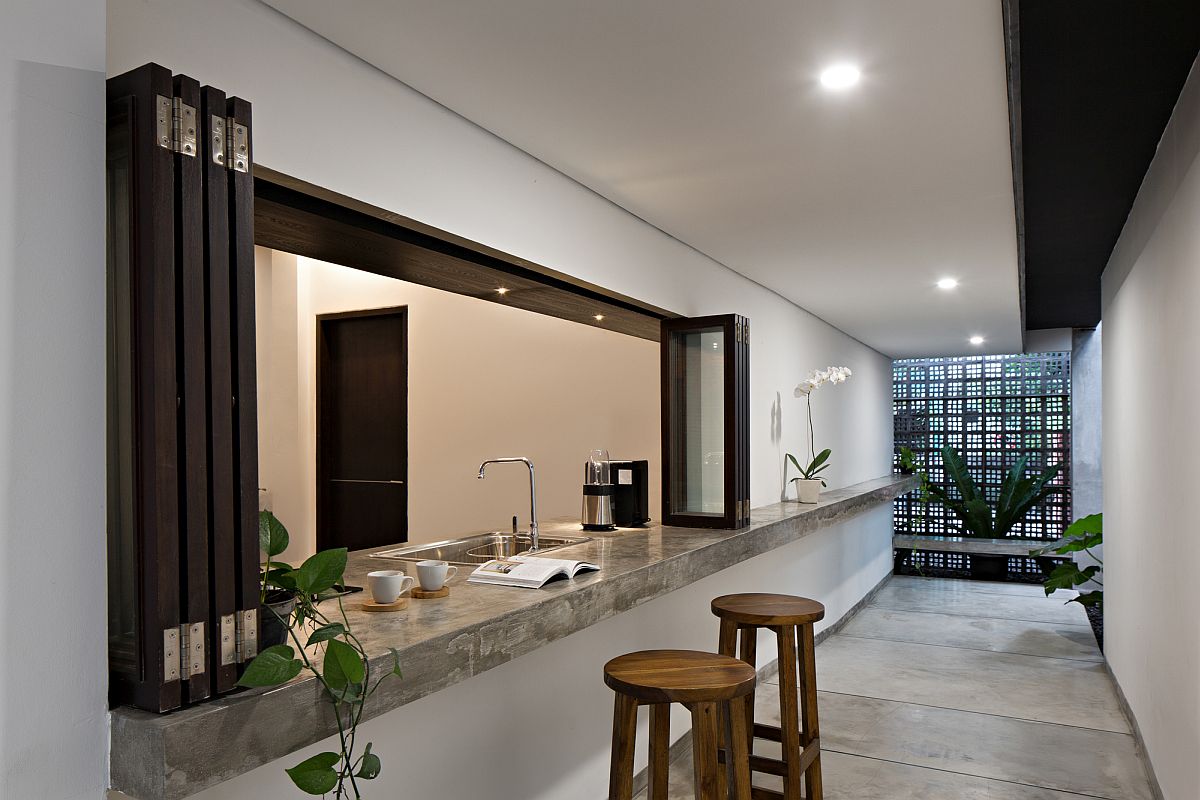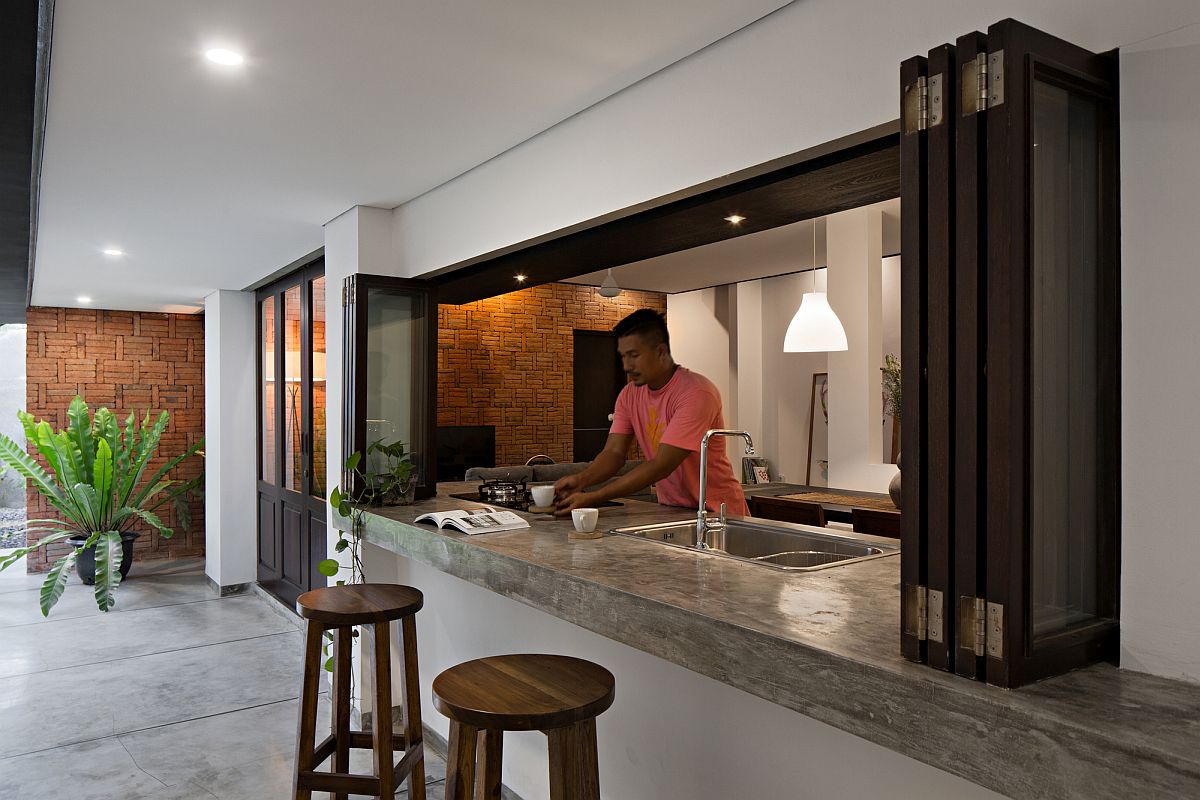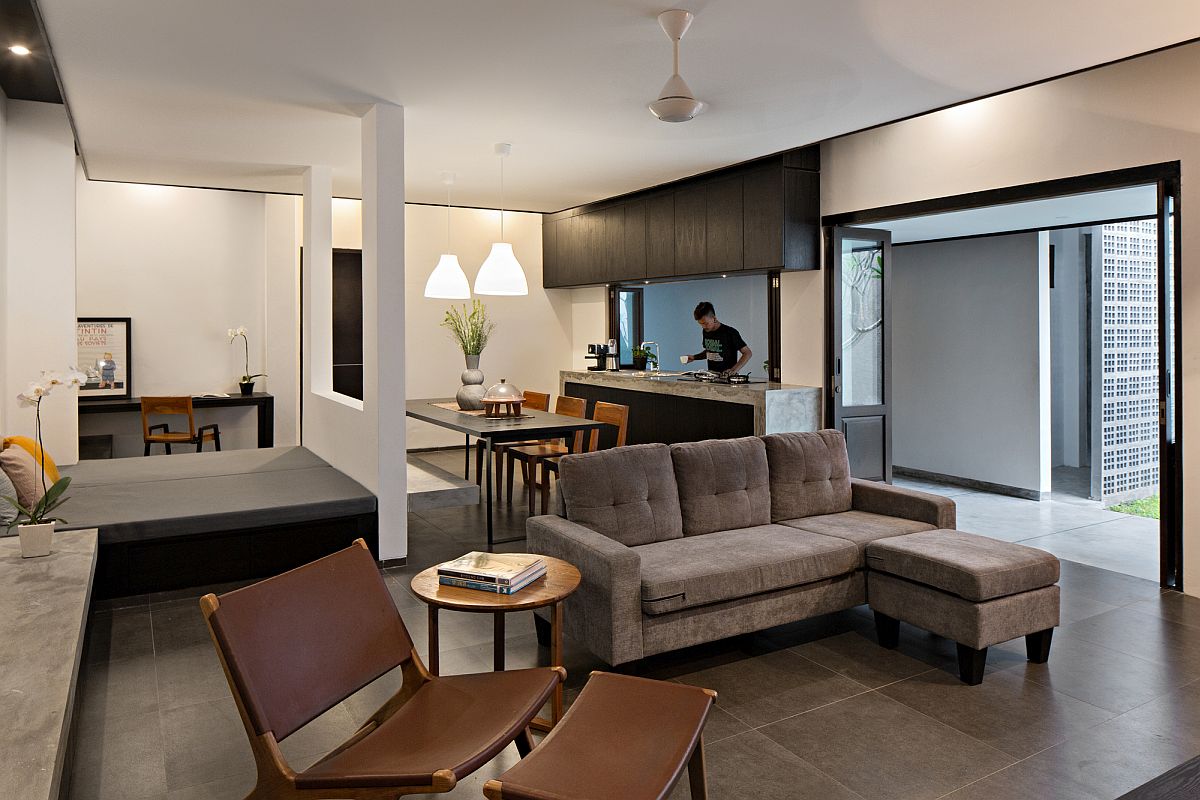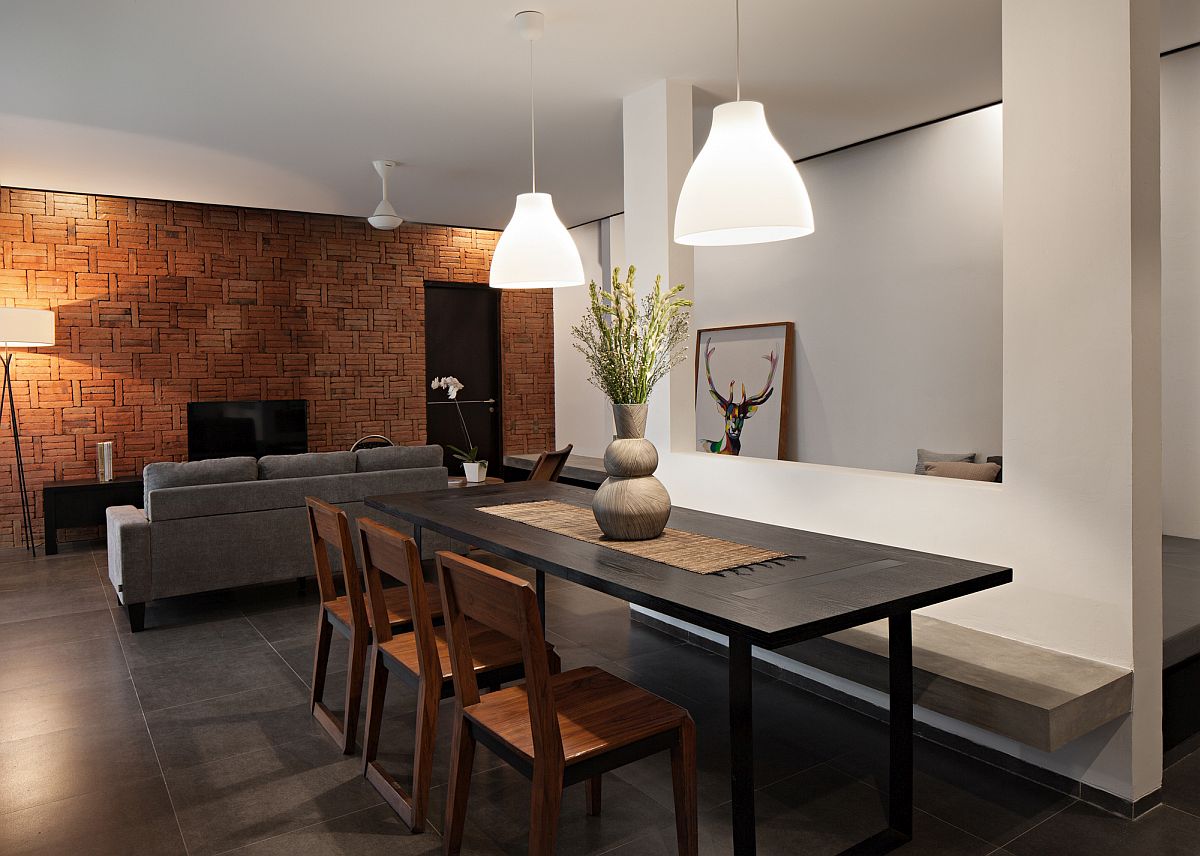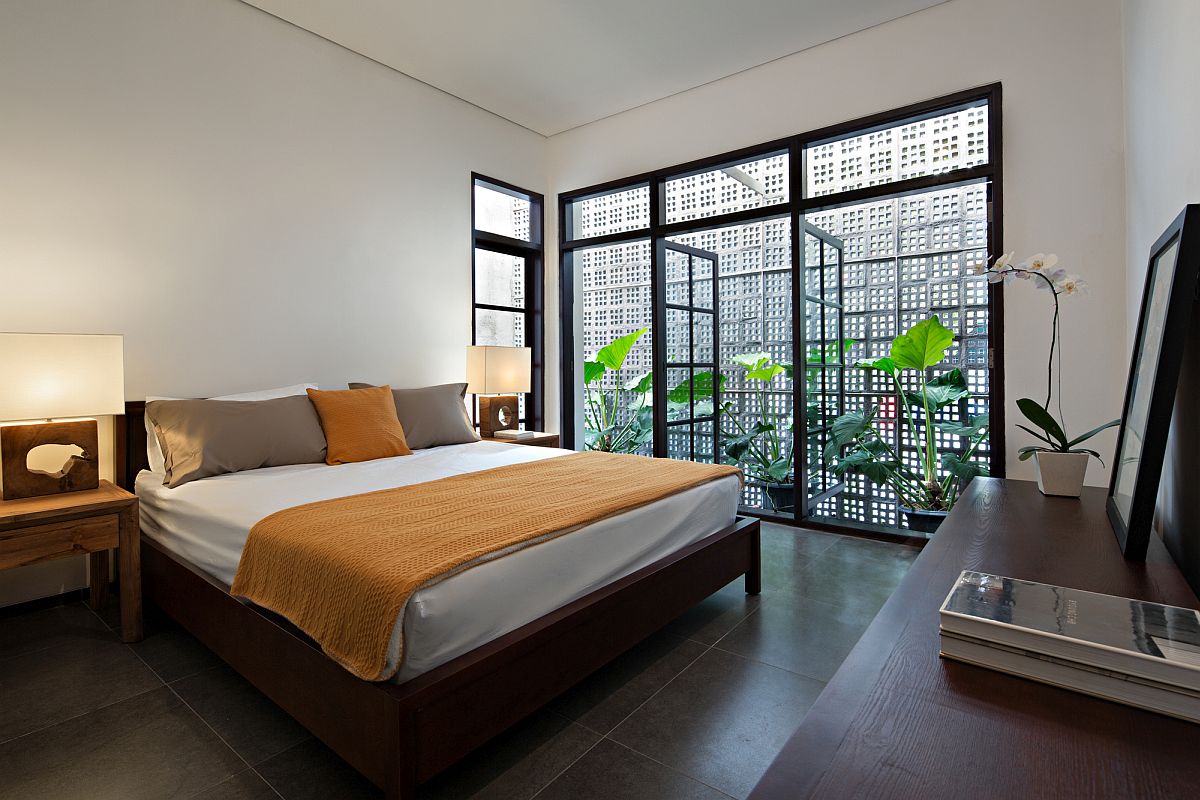 This renovation project was difficult yet challenging for the architect. It is because there were structure limitations that architect couldn't get rid of and that is the reason why we could see a wall in the middle of the main room. It happened to be a structural column which then transformed nicely into a decorative divider wall between daybed and dining area.
RELATED: Stunning Ocean Views And An Open Interior Define The Redcliffs House