Picturesque and hip, Mona Vale is a beach-side suburb in Northern Sydney and it is here that buck&simple transformed the d+k House to give it a refreshing, light-filled interior. The beautiful family home with coastal touches was revamped by altering its floor plan, bringing the living areas to the lower level so that they are connected with the garden outside and by ushering in a modern minimal style that also incorporates sublime coastal charm. The fusion of these diverse elements becomes even more remarkable when one takes into account the large, deep soil green roof that gives the home a eco-friendly sheen!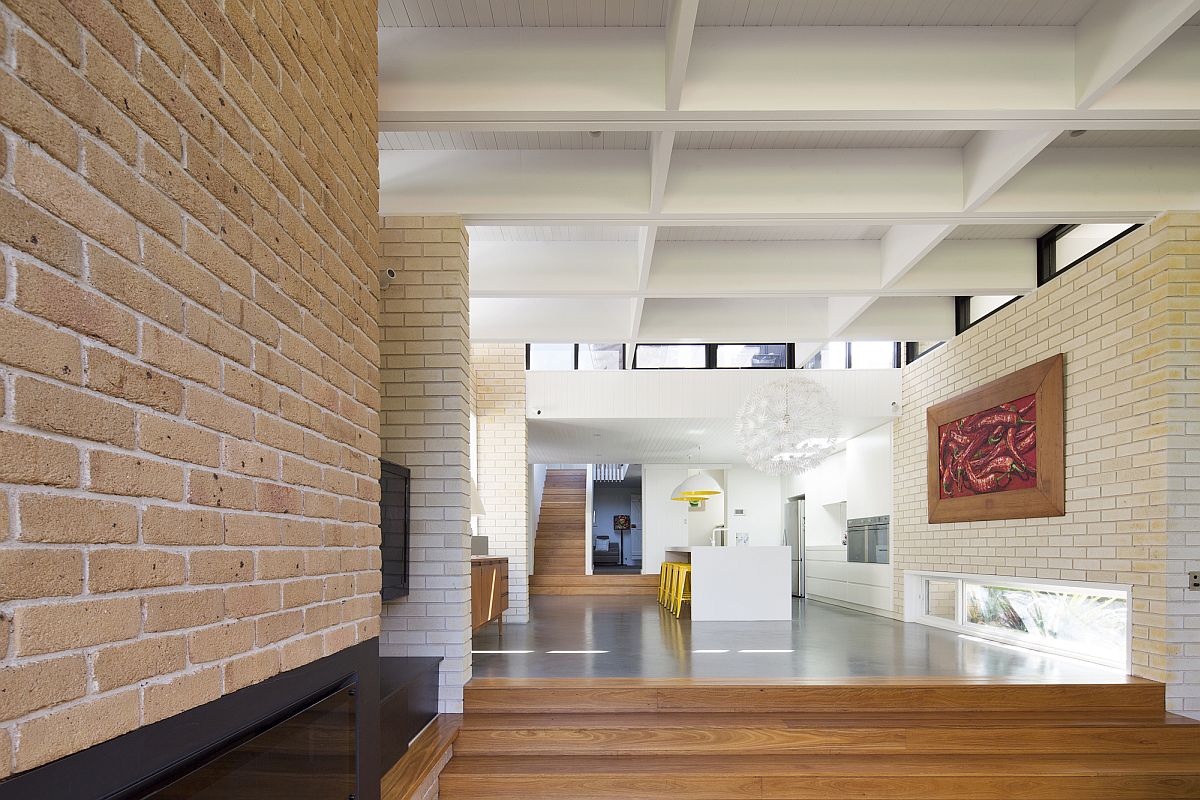 While green roof and the spacious rear year allow the homeowners to enjoy quality gardening time, the inherent minimalism of the interior presents a polished, contemporary look. Combining nature with modernity, the design aims to bring together the best of both worlds; with a hint of sustainability! Textured brickwork, timber-framed cladding and a coffered ceiling that was specifically designed to support the green roof above add plenty of pattern to the neutral interior with wall art providing pops of bright color. Practical, energy-savvy and elegant, this Aussie home does it all! [Photography: Simon Whitbread]
RELATED: Avalon: Contemporary Modular Home with Green Roof and Sustainable Style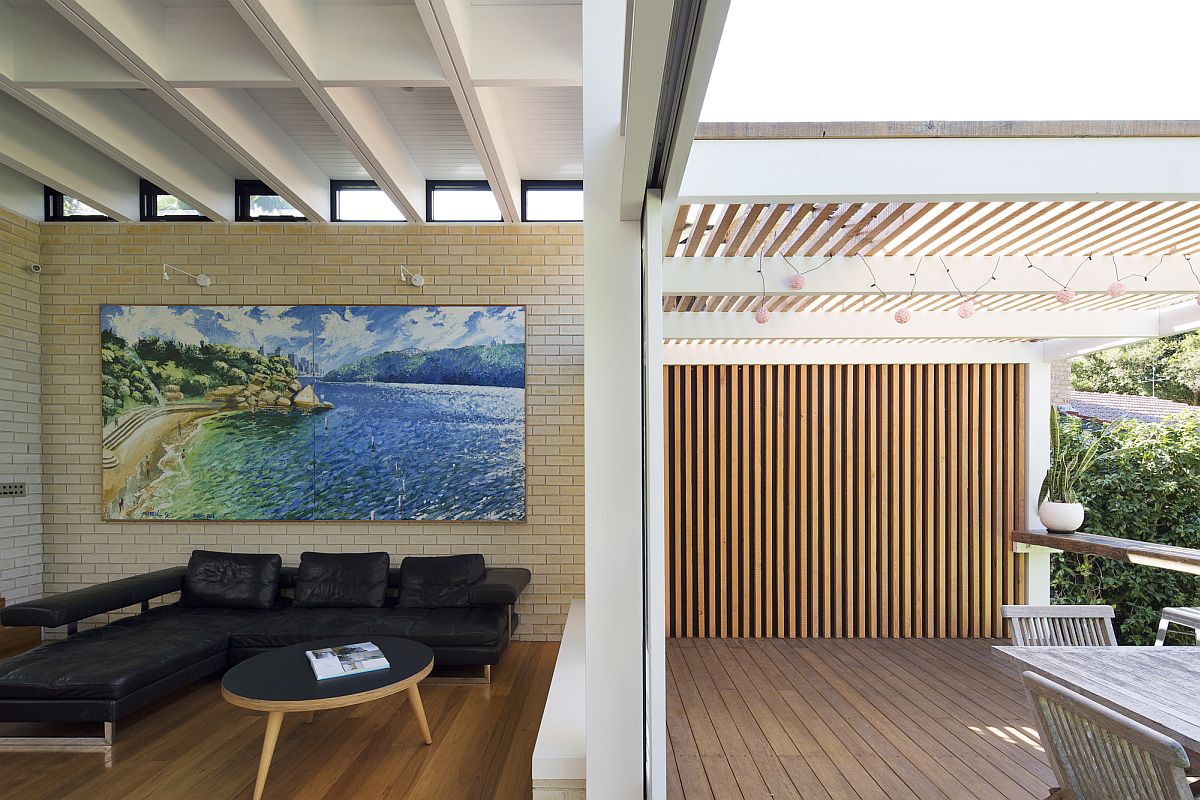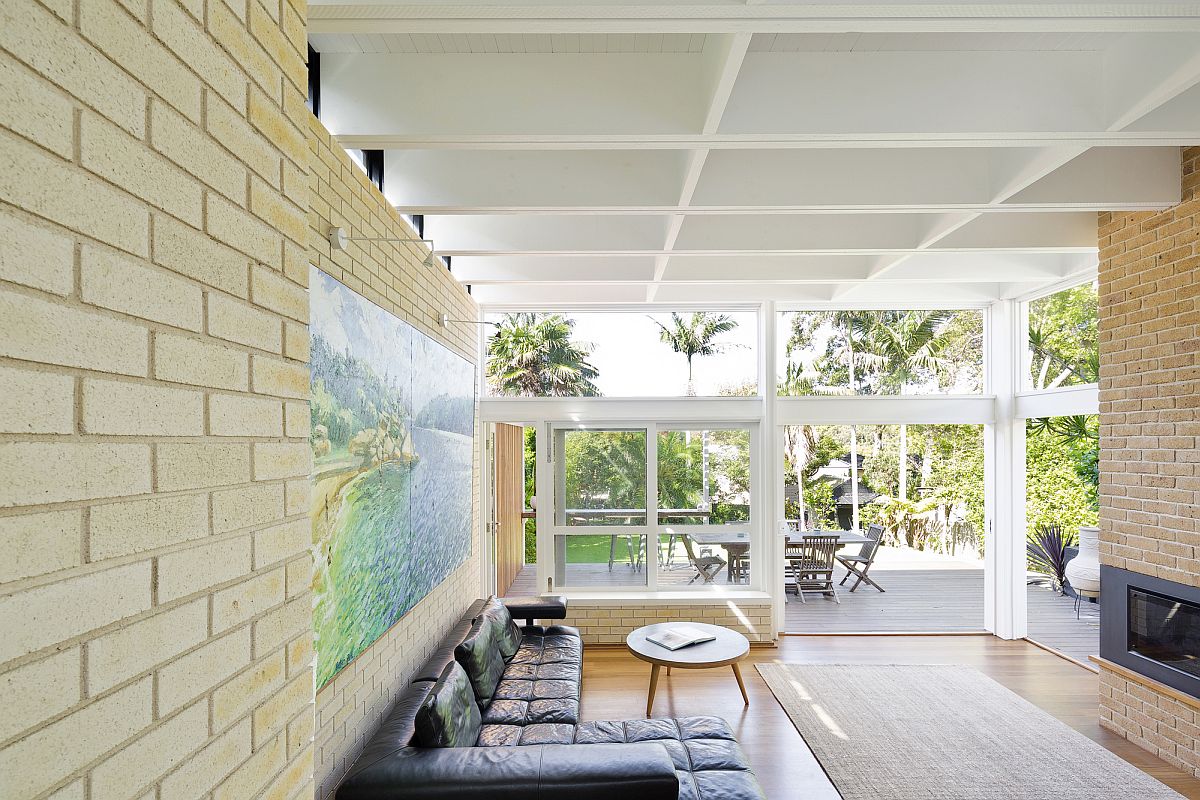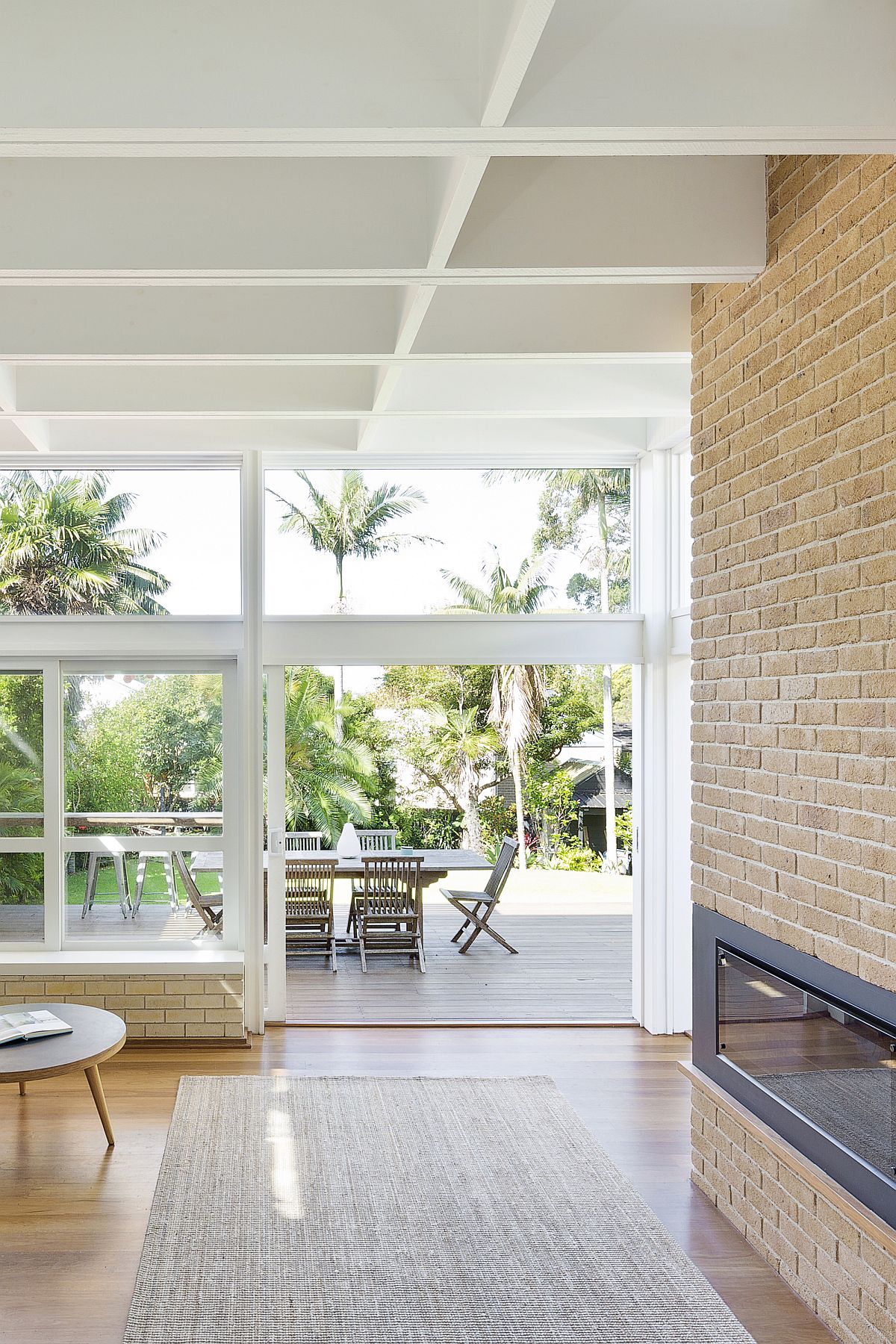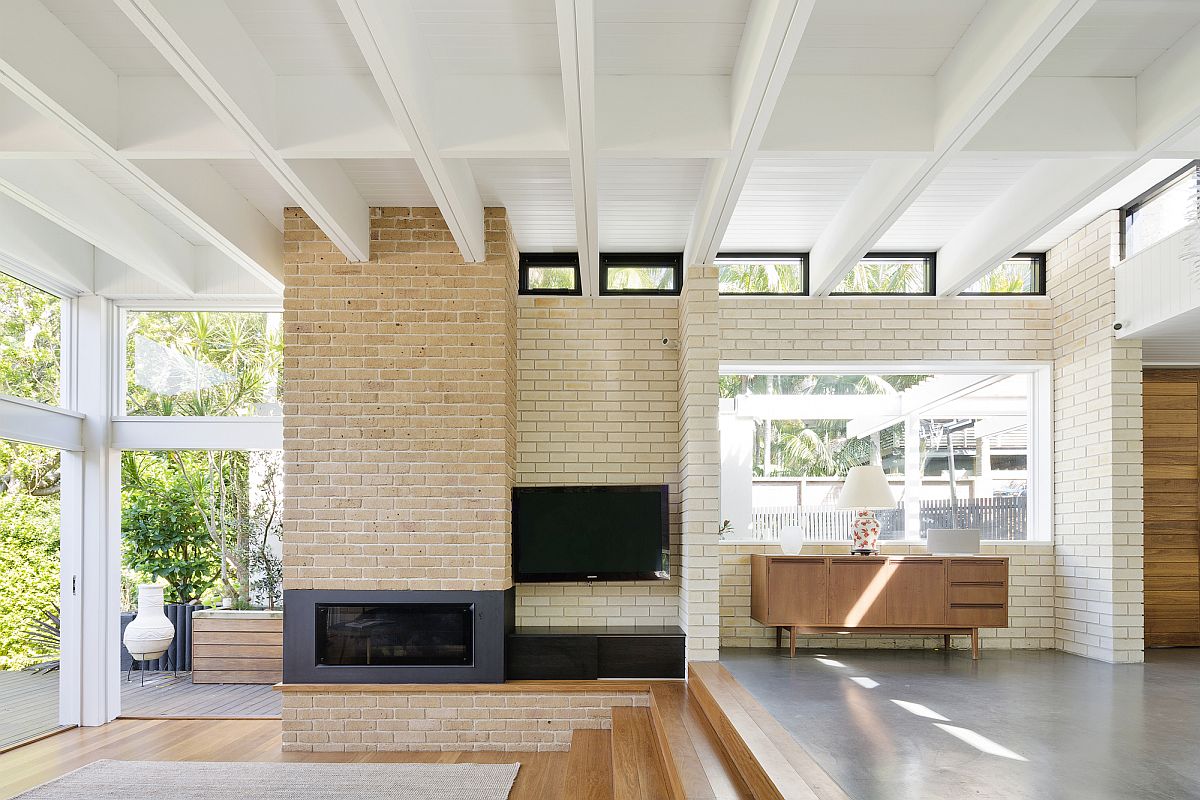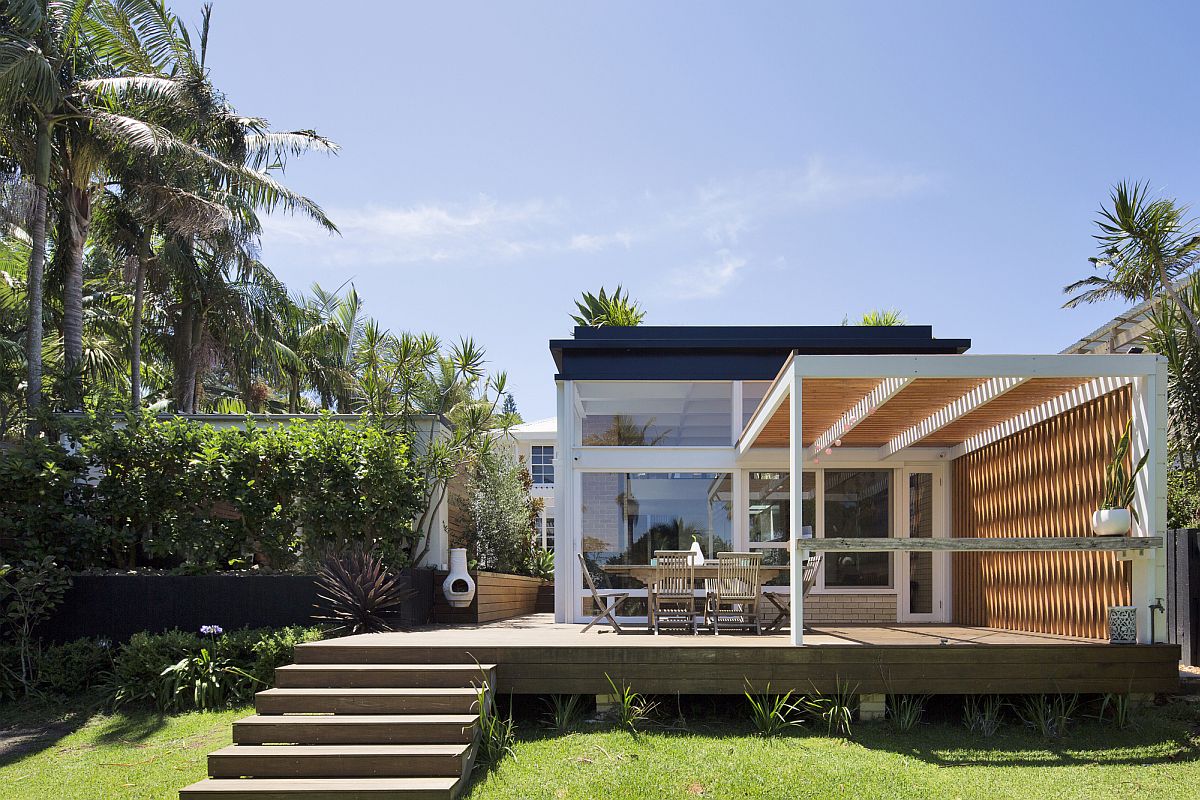 Approached to increase and improve the living areas and connectivity with the outdoors within a beautifully presented coastal home in Sydney's northern beaches, our design methodology was to respect the era of the existing structure, while maximizing efficiency with a contemporary arrangement and improving the building's environmental credentials.
RELATED: Wavy Brilliance: Stunning Sinuous Roof Steals the Show at Lauriston House