The world of refined contemporary kitchens has moved away from sleek minimalism and ultra-polished finishes to warmer wooden tones and an inviting, elegant ambiance in the past few years. This has seen a revival of styles such as farmhouse, industrial and rustic, and each of them has been reinterpreted and reinvented to fit in with modern ergonomics. The exquisite Certosa from Snaidero fits into this trend seamlessly, as it combines the timeless allure of classic Italian style with contemporary sophistication to offer the very best of both worlds. Draped in warm wooden surfaces and featuring beautiful marble countertops, Certosa draws you in with its luxurious style and endearing charm.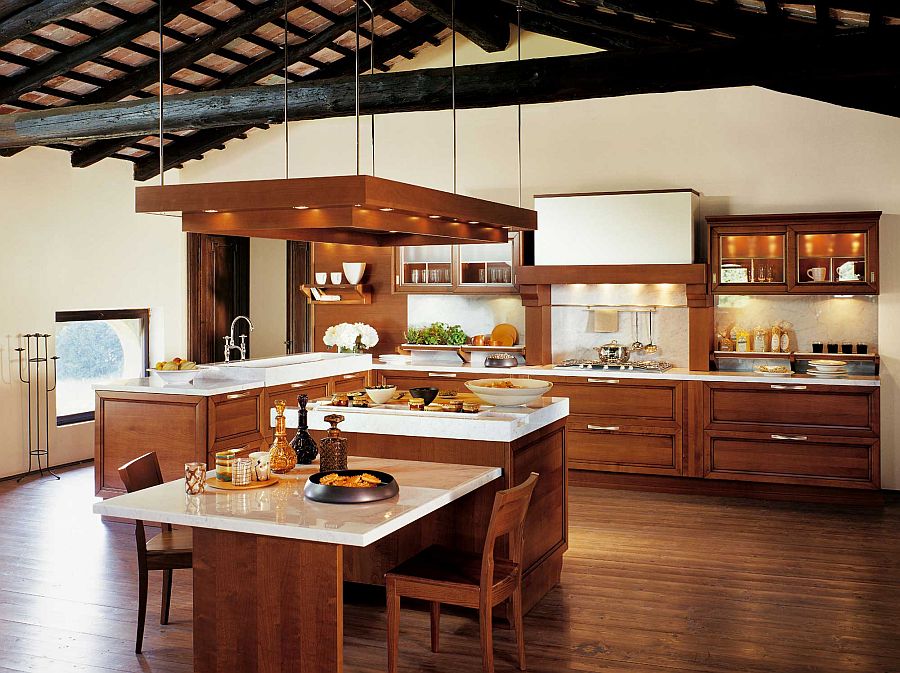 Do not be fooled by the more traditional appeal of this contemporary masterpiece, as a wide range of custom cabinets with sliding glass doors, standalone dressers and multi-tasking kitchen islands turn this kitchen into a practical delight that will serve you well for years to come. Features such as the double moulding of the door frame and the bespoke Campiello handle soften the sleek simple straight lines and usher in that old-fashioned panache. Another amazing feature of the kitchen is the lovely range of extractor hoods that borrow form from fireplace chimneys of the past!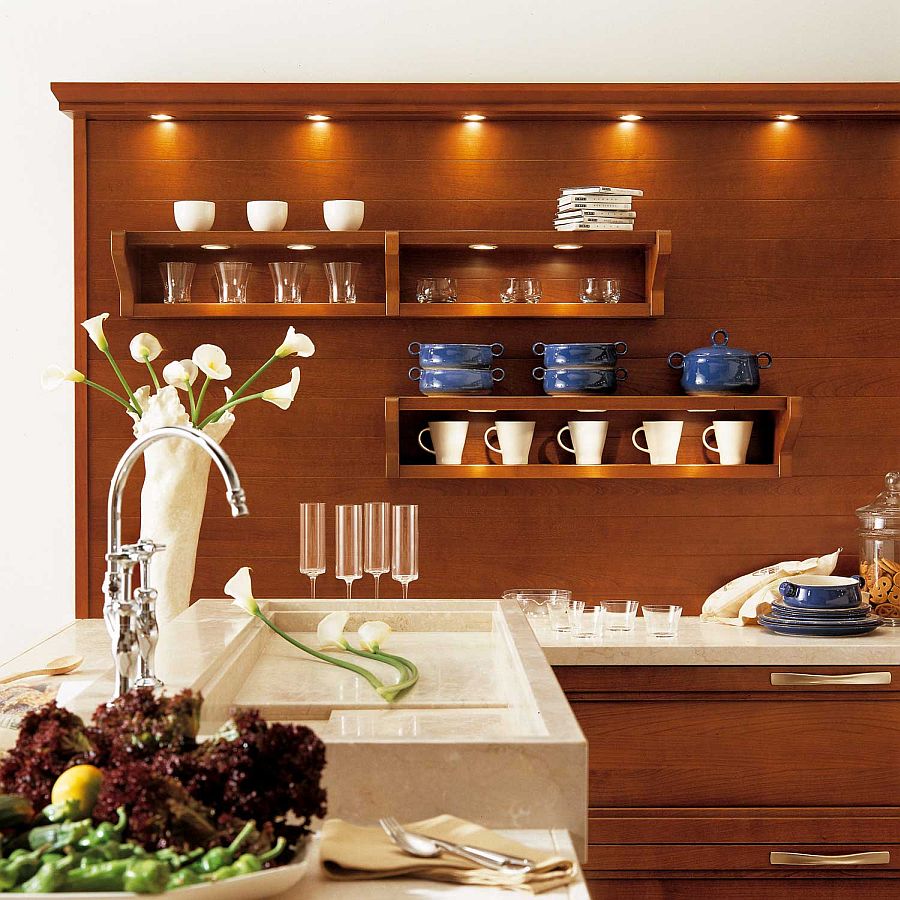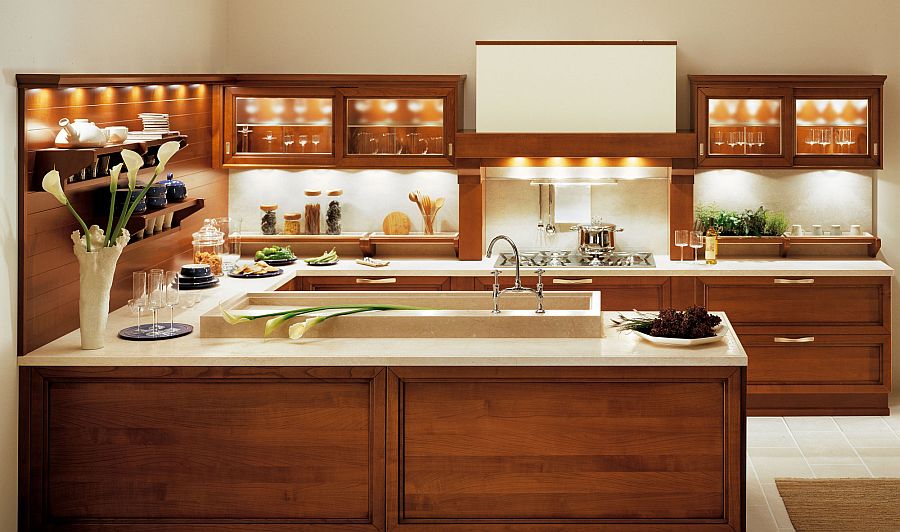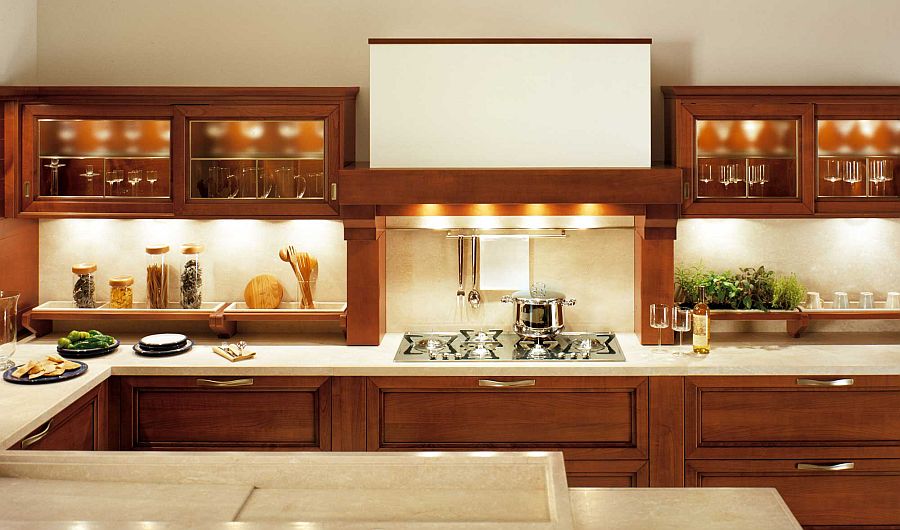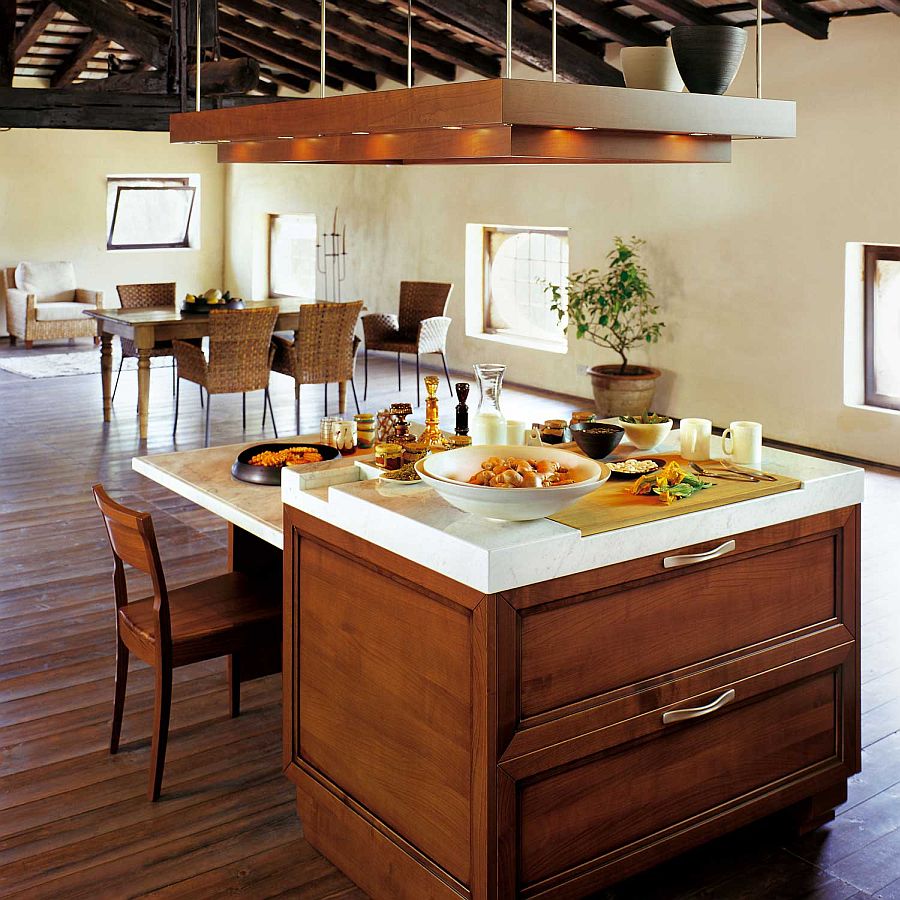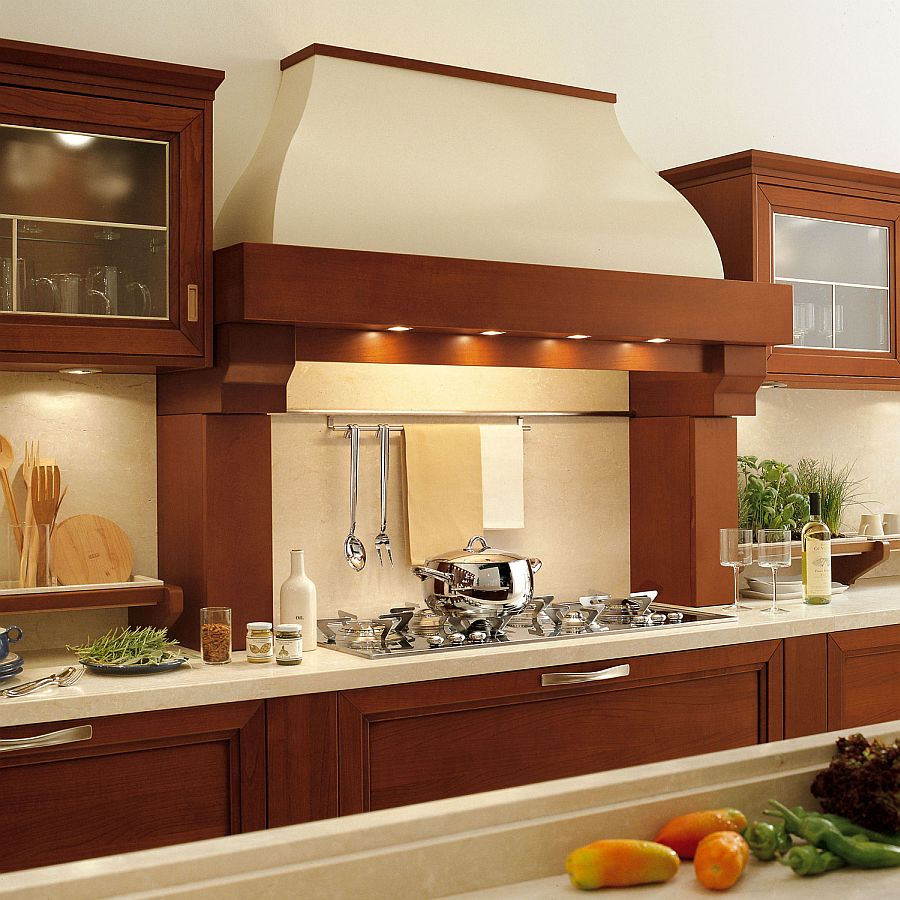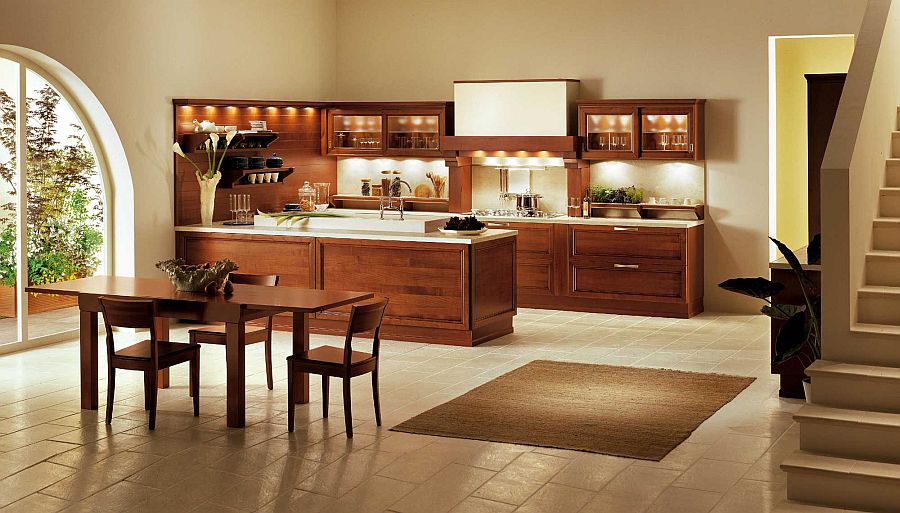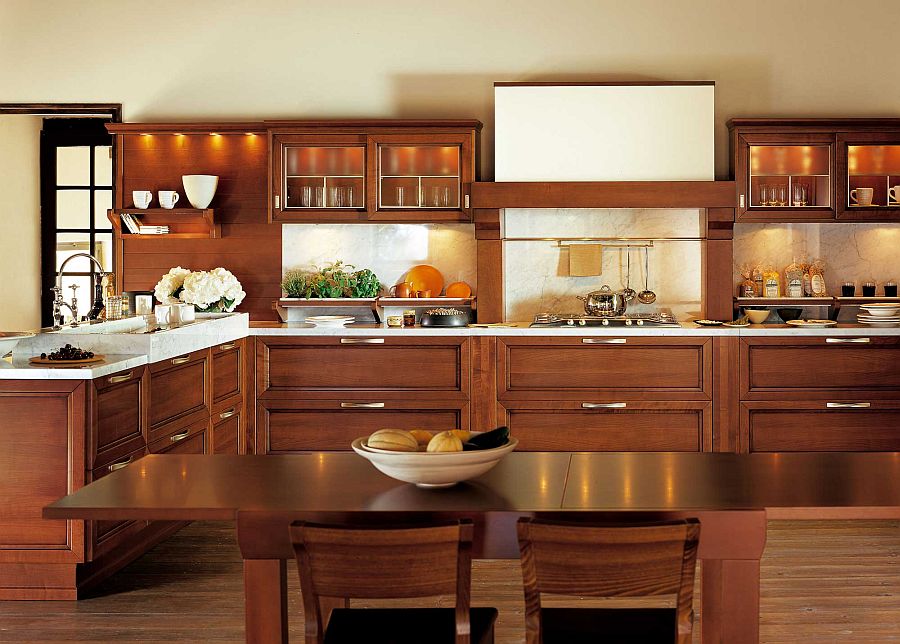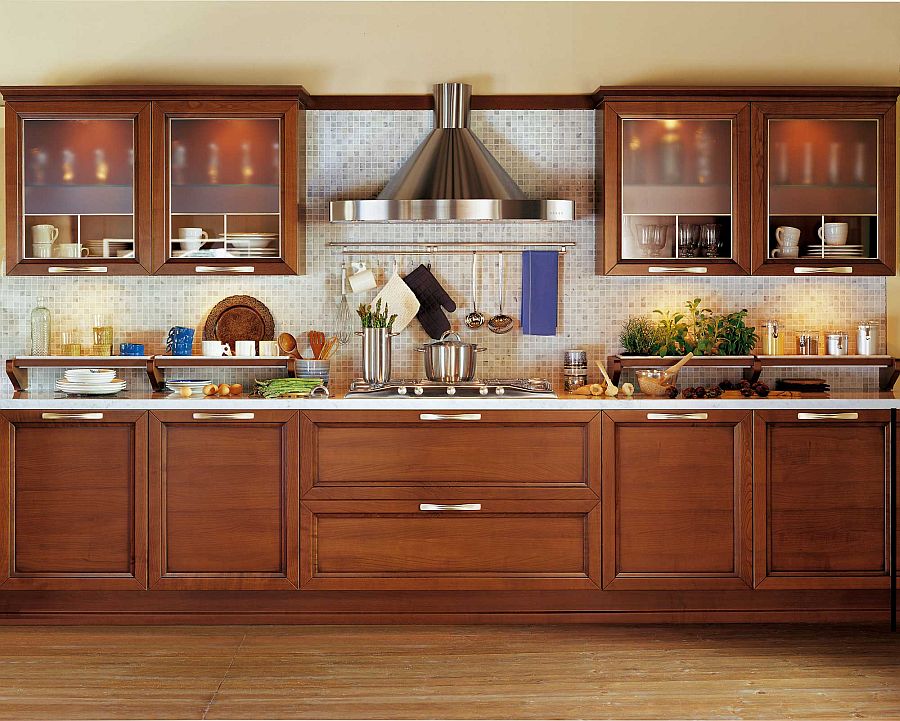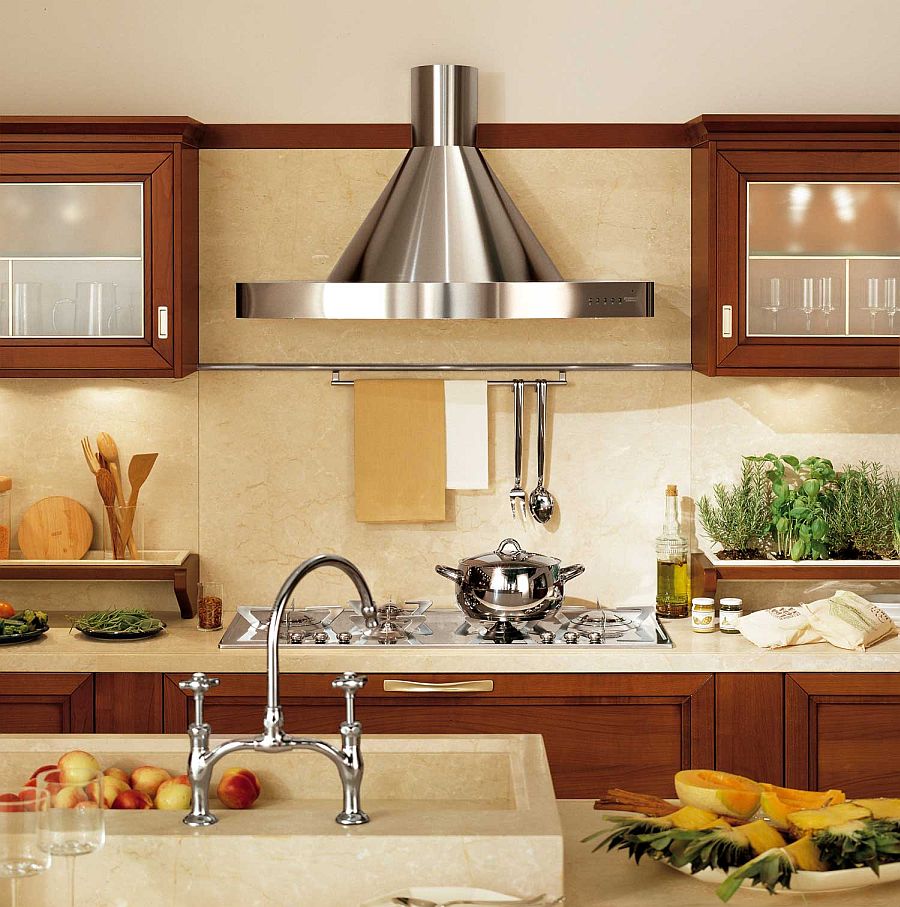 The wood backpanel, marble backsplash and custom lighting elevate the style quotient of Certosa to a whole new level. The boiserie brings a truly refined look to the design, repeating the same slatted design as the wood back panel. The upper part features a frame with built-in lighting, whilst the surface is able to hold a series of small shelves, also lit, that can be positioned based on your needs.