We love the going out once in a while to that fancy restaurant for which you need to dress up a touch. It is an experience that we tend to reserve for special occasions. On a more regular basis, we like our hangouts to be much less formal, far more inviting and even a little rough around the edges. This gives out a comfy vibe and ensures that you can spend plenty of time here with friends and family without being overawed. That is just what one gets with the beautiful and low-key Barrio Restaurant in Byron Bay designed by DFJ Architects. Inside this spacious restaurant, one finds a blend of concrete, rammed earth and hints of industrial panache coupled with modernity.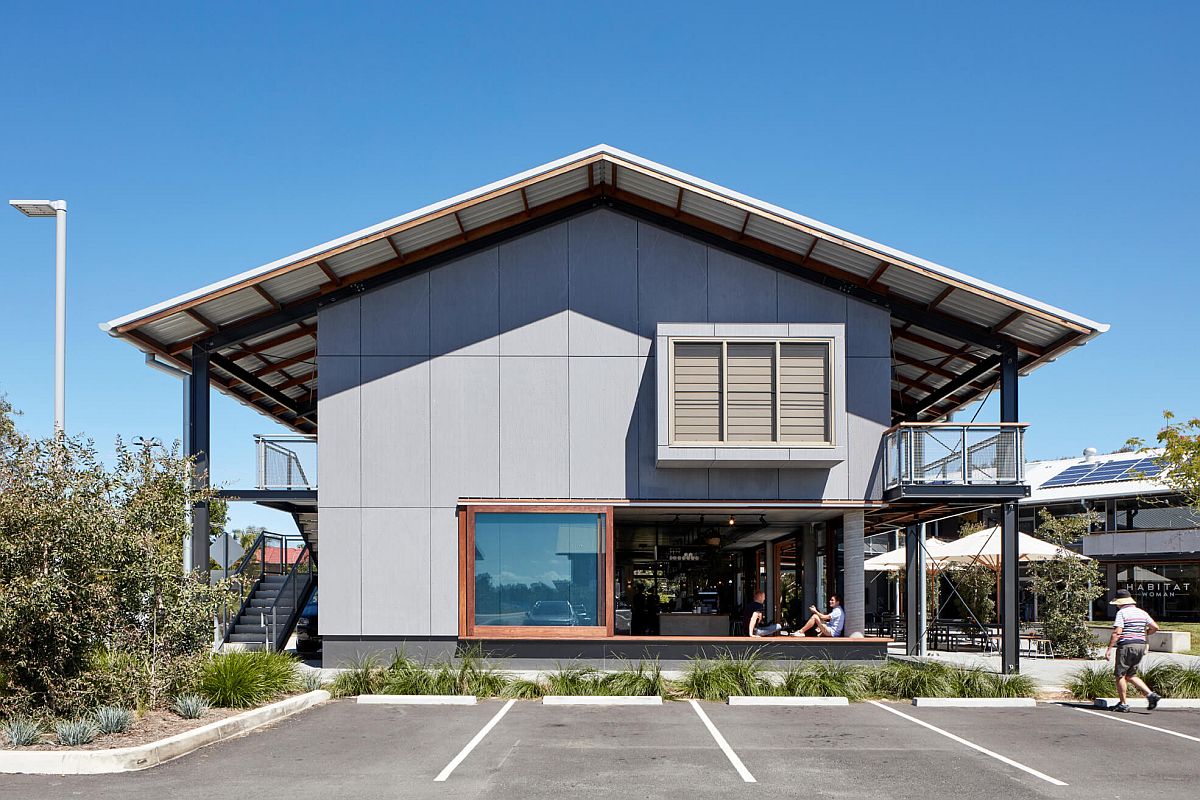 At the front of the restaurant one finds the long 25-meter long bar in rammed earth that makes a statement in itself even as you dig into the many grilled delights of chef Francisco's Argentine. Another impressive design feature of the restaurant is the wonderful use of greenery indoors with every nook and corner along with the space above the bar also featuring a range of indoor plants. You can also see custom wooden décor being combined with gas-strut windows and benches to create ample seating space for all the guests. [Photography: Christopher Frederick Jones]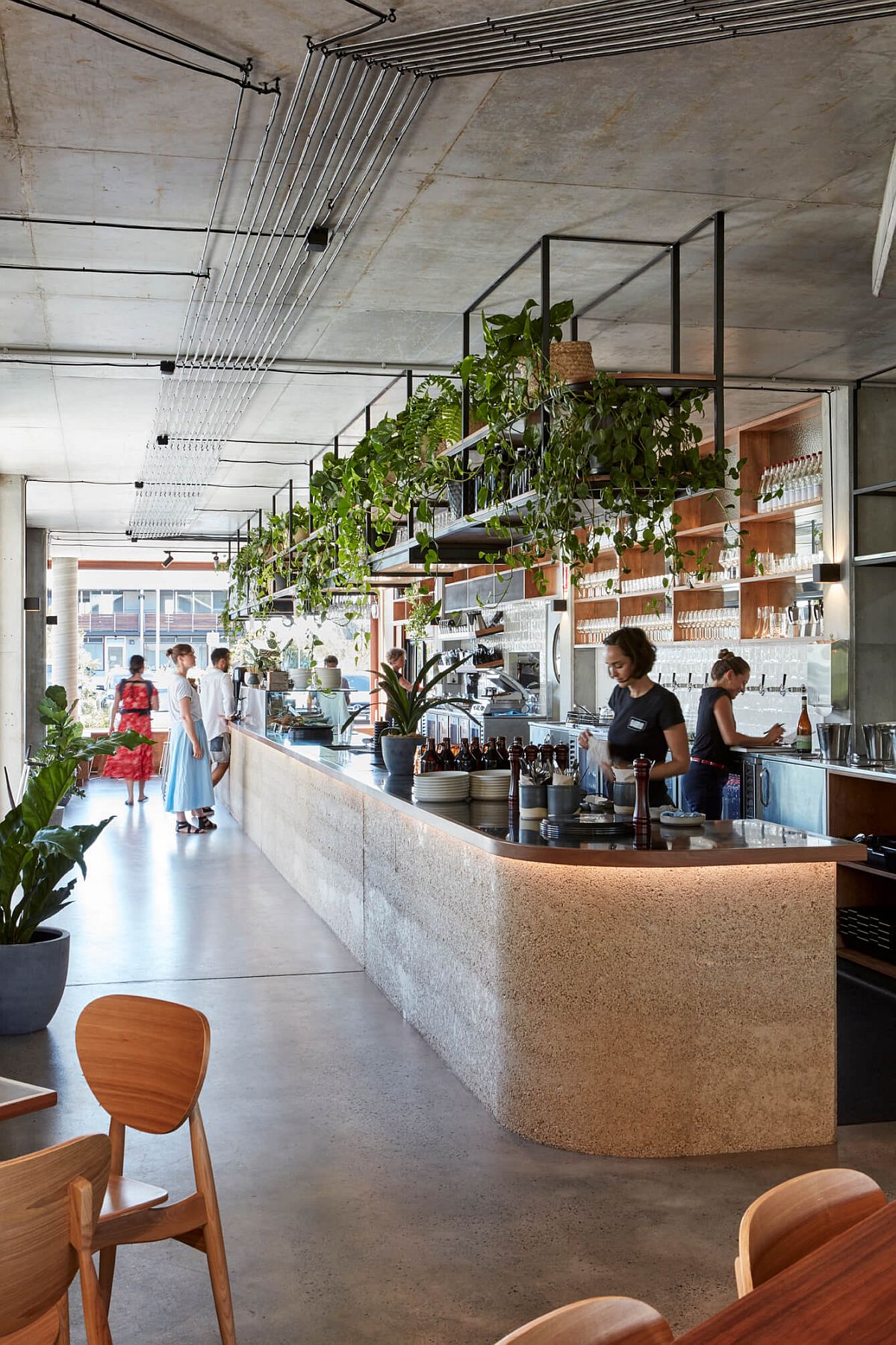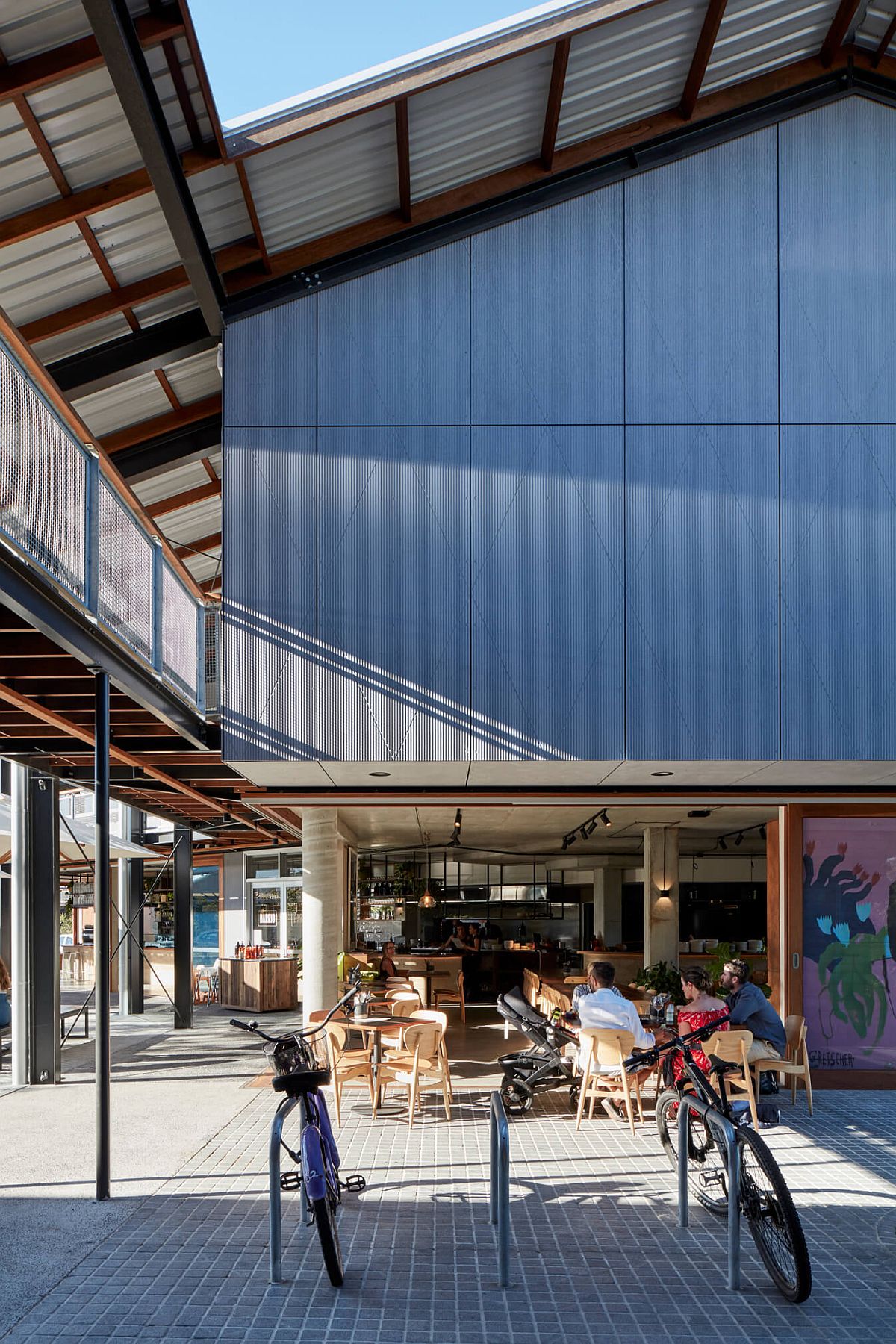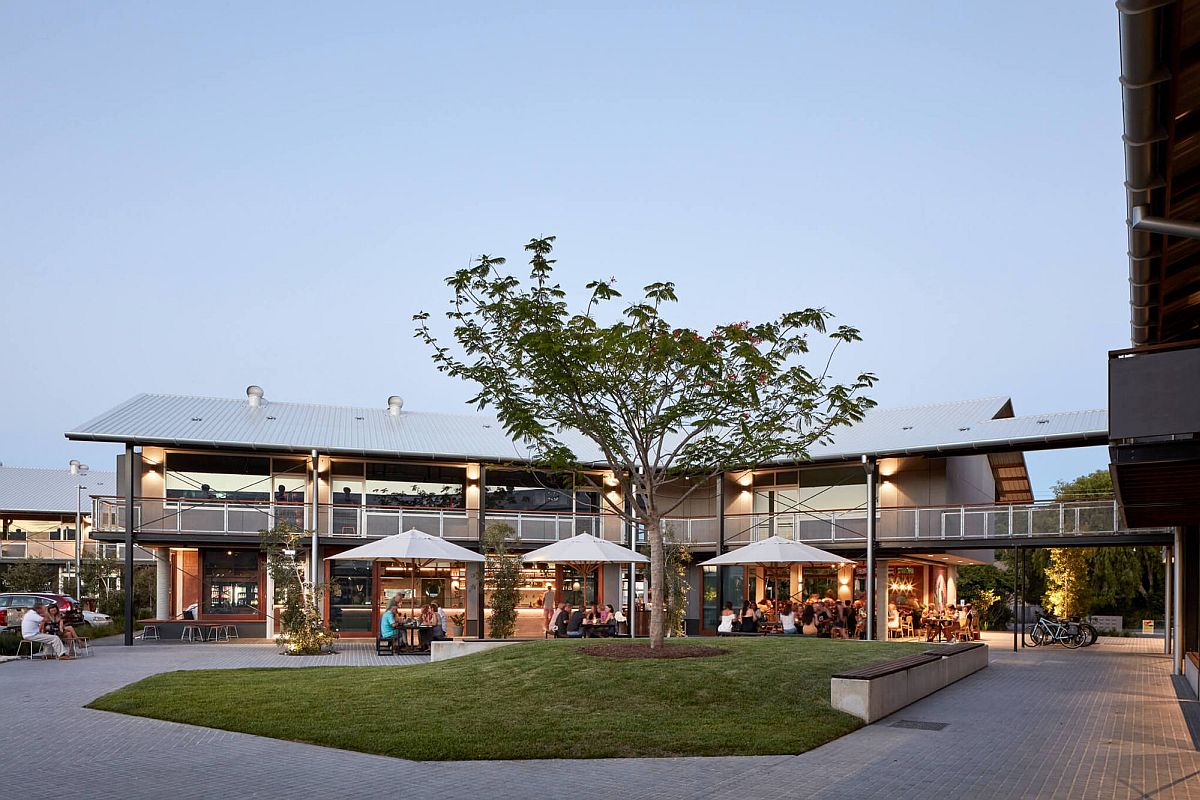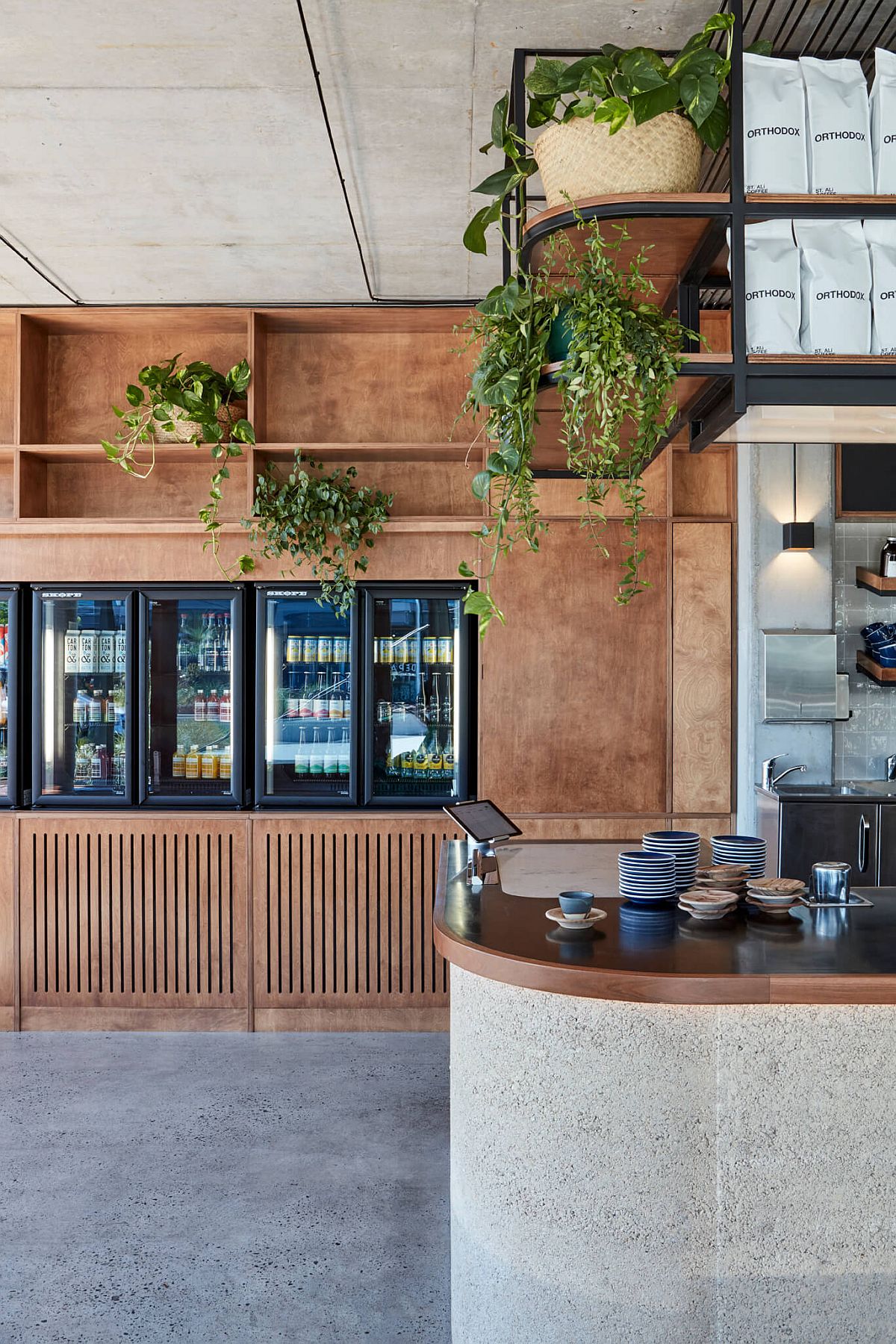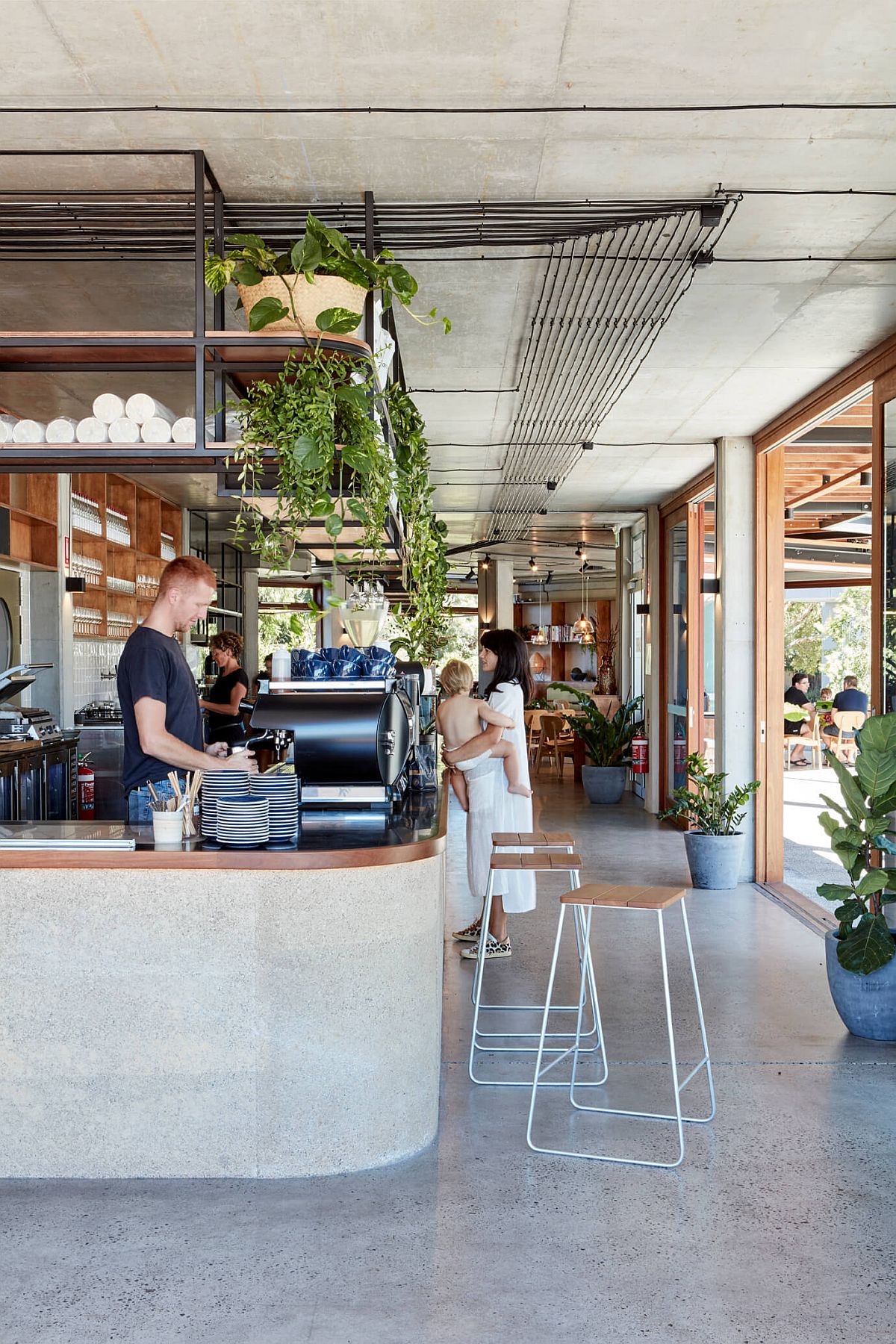 A large back of house, coolroom storage, prep kitchen, canteen kitchen, bar, open grills, woodfired oven, pass and coffee corner are inserted into one side of the wing-shaped space, and fronted by a 25-metre long bar, clad in rammed earth. The design takes advantage of the existing gas-strut windows for bench seats, with the stark, newly constructed concrete shell softened by upholstered timber banquettes and joinery.