A home that acts as the perfect canvas for a diverse collection of furniture and art pieces is one that is often filled with white walls and ample natural light. That is just what you get with the Apartment SQS 308 in Brasilia, Brazil designed by LAMAS as you have a brilliant array of classic décor collection and delightful art additions making the biggest impact in here. What you have here is an open plan living area with internal partition being kept down to an absolute minimum. Step in further and there is the kitchen in white and steel that is brightened by brilliant red accents. The blend between modernist ideas and contemporary ergonomics is just perfect in here!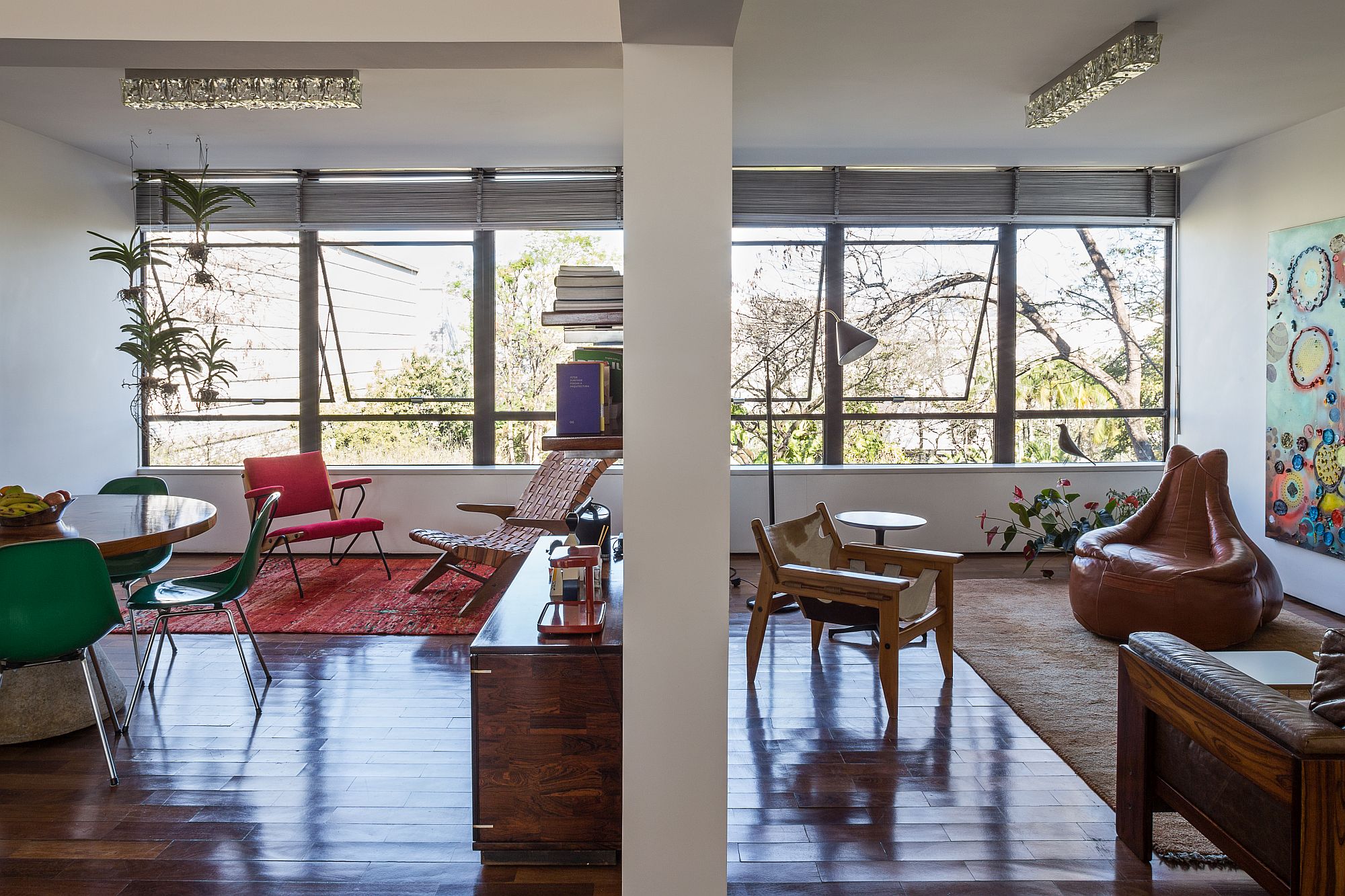 Large section of windows both in the living room and the kitchen usher in ample natural light and this gives the otherwise modest apartment a much larger visual appeal. With a wooden floor and white backdrop, one gets an interior that is both cheerful and cozy and this color scheme is continued in the bedroom and the kitchen as well. With only the art and furniture collection adding color to the rooms, it is easy to switch between accent hues down the line. An uncomplicated and pleasing approach to design that turns life in here into an absolute breeze!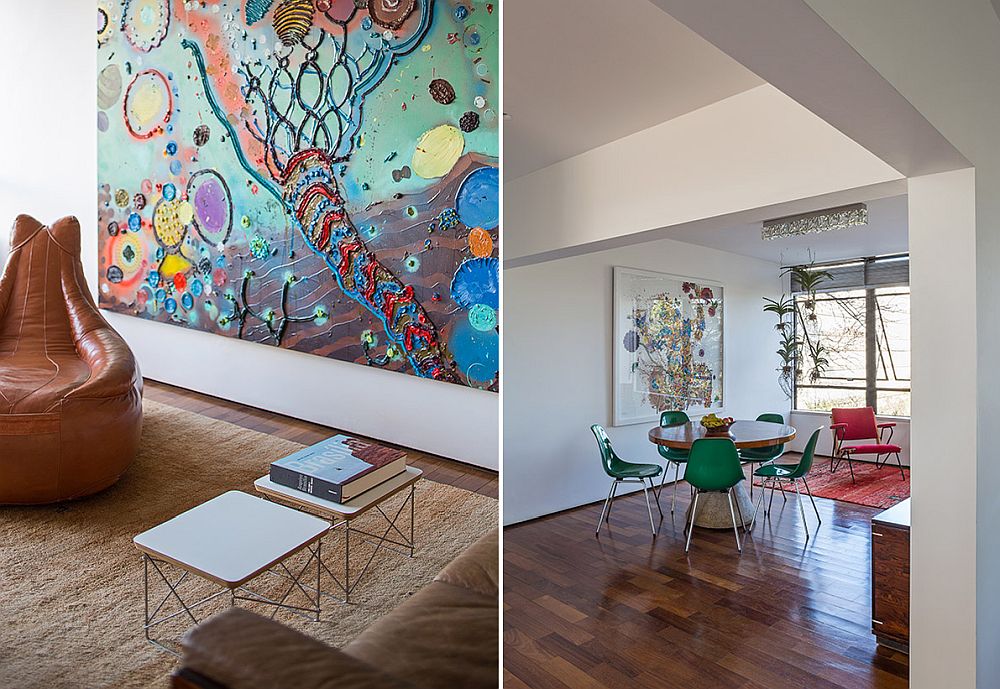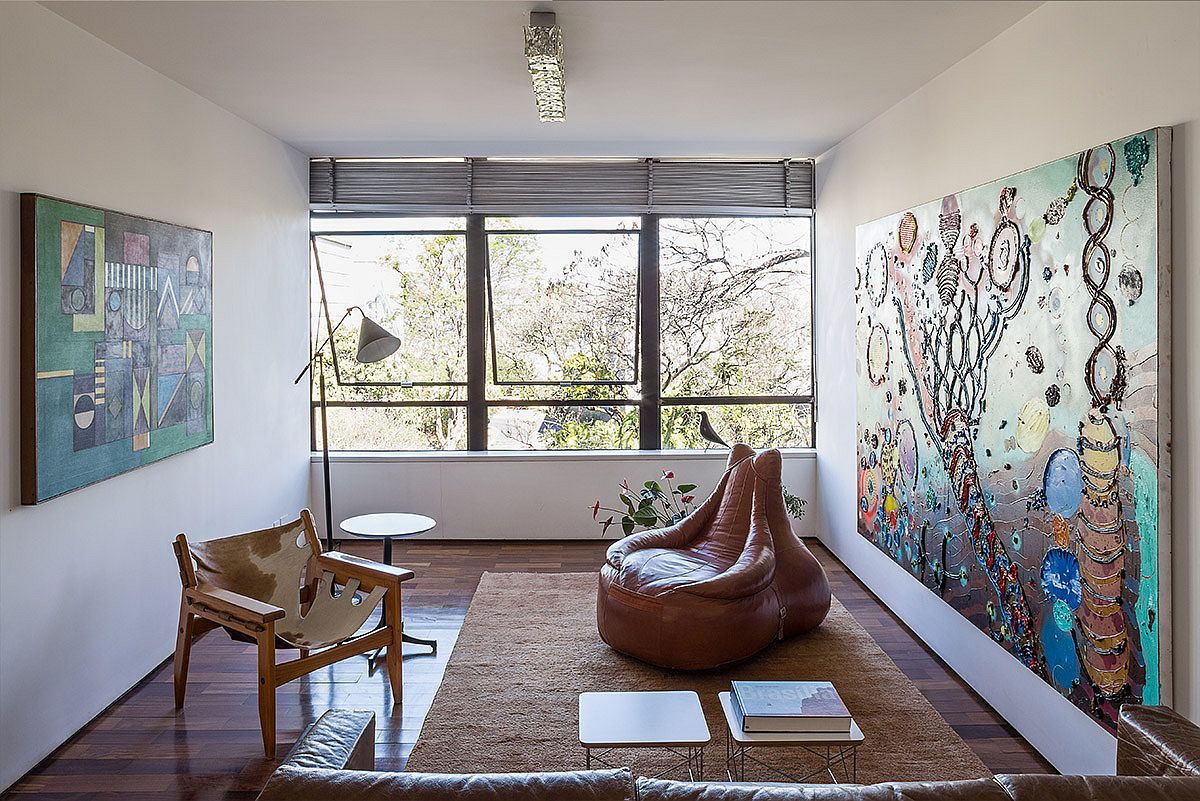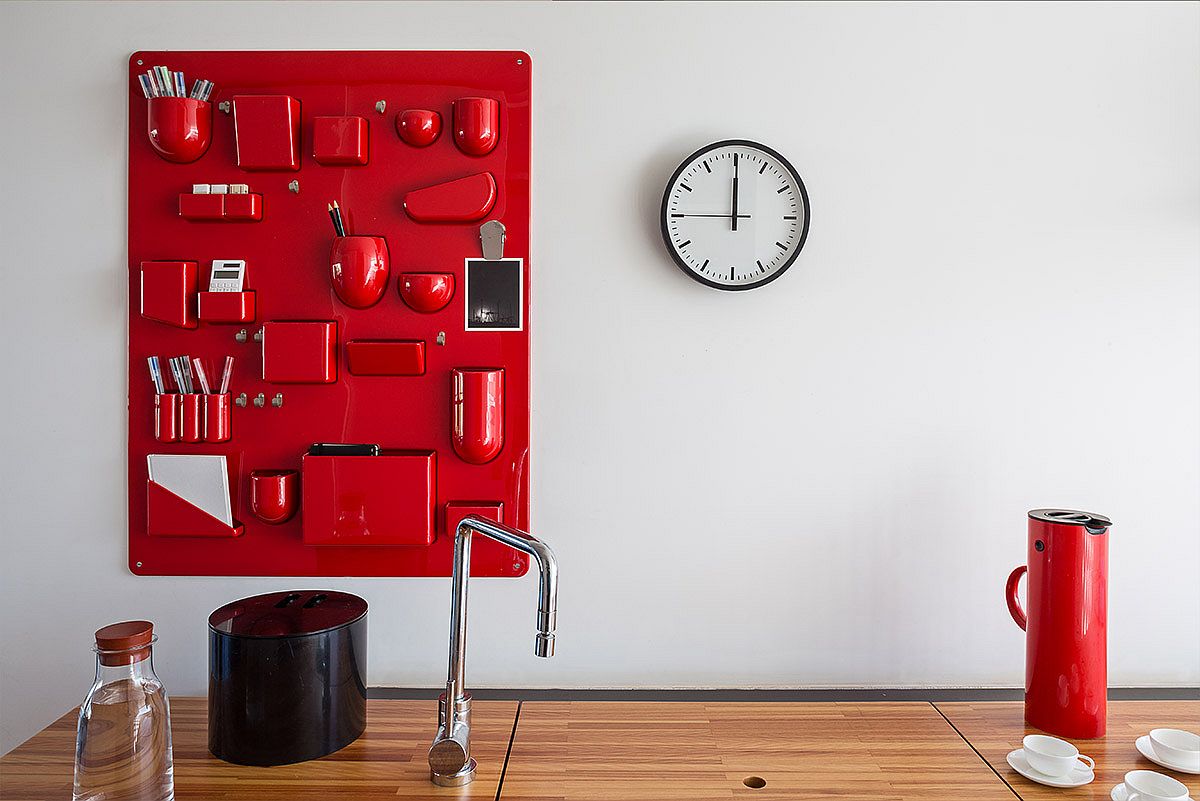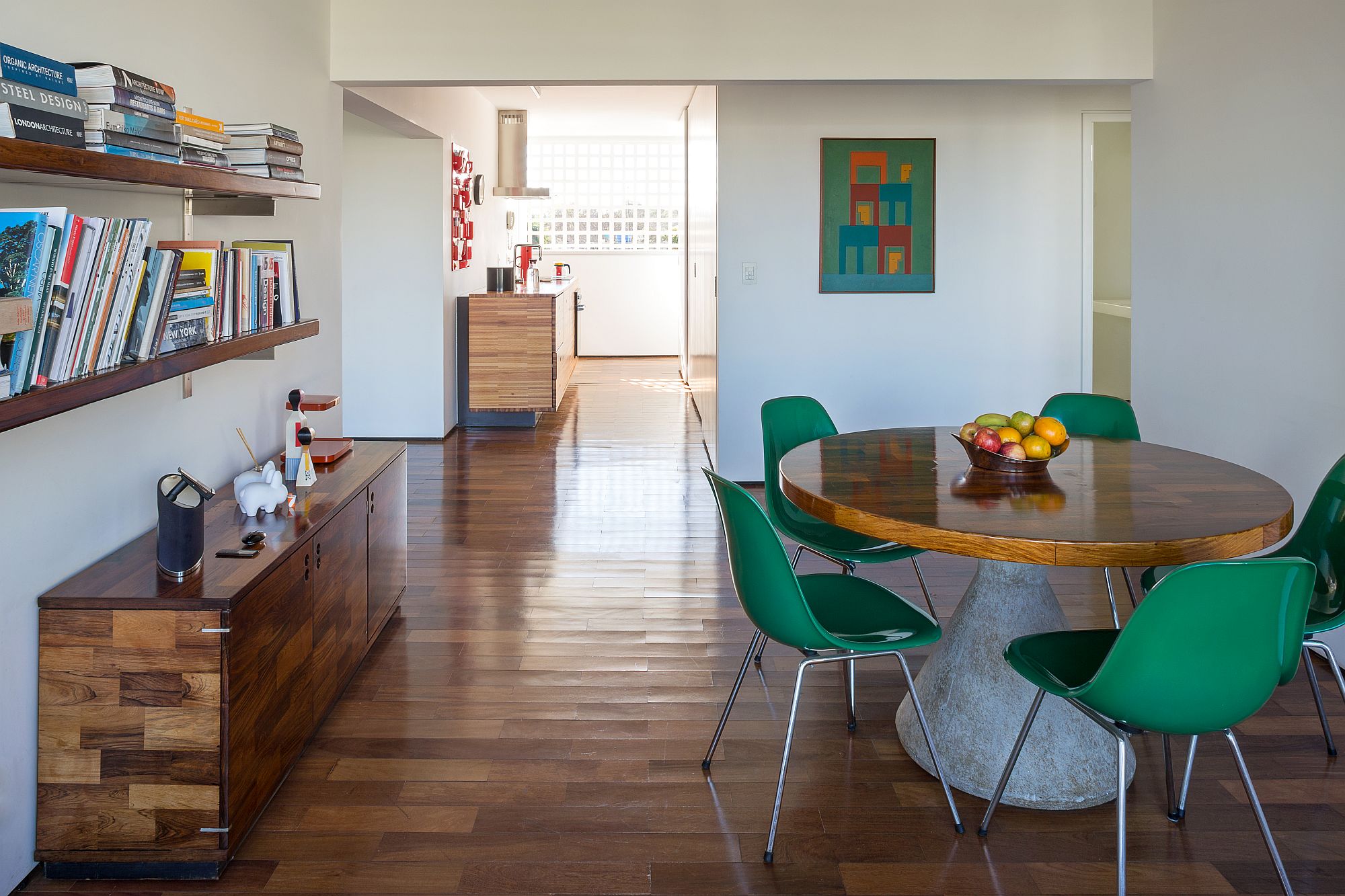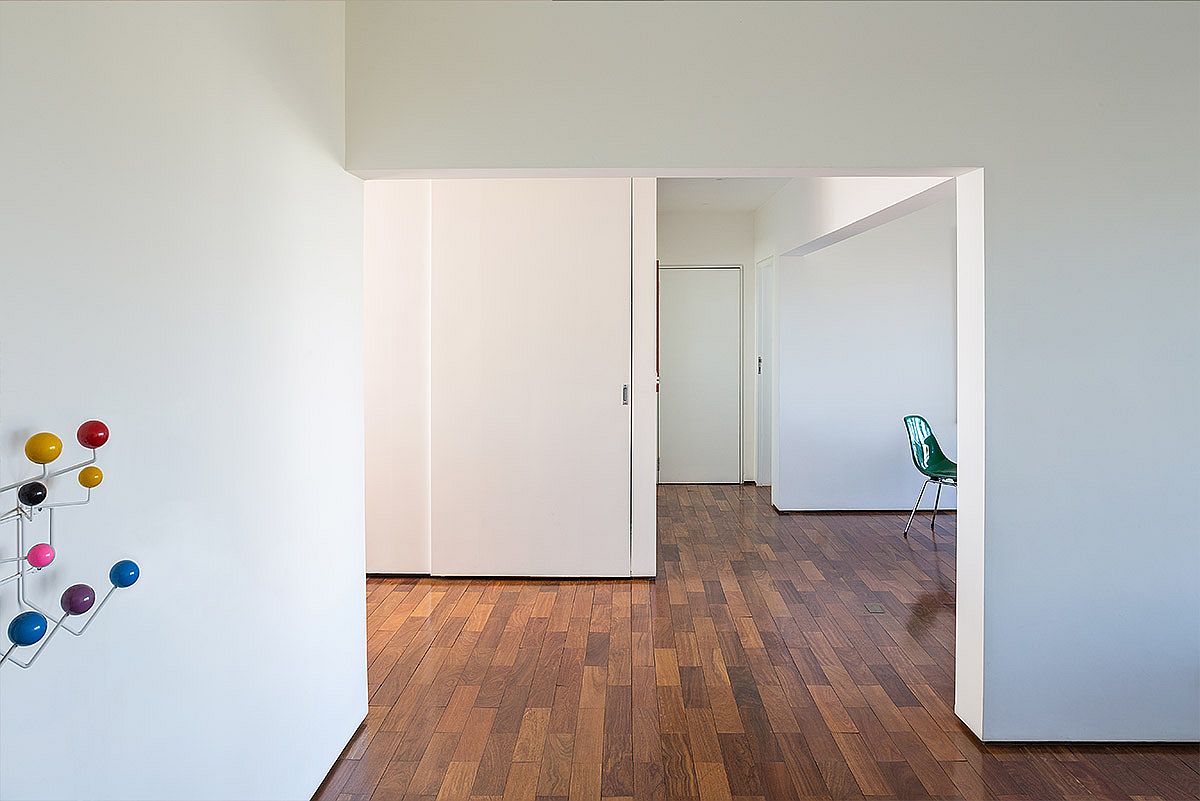 The intention of rescuing the visual silence of the space would leave the landscape and art in evidence. We remade the plaster, loosened the oor walls and repositioned the new cumaru tacos with the same lashing as the original oor. The furniture and works of art rescue the Brazilianness of some masters: Burle Marx, Dionísio Del santos, Gilvan Nunes, Zanine Caldas, Lina Bo Bardi, Sergio Rodrigues, zalszupin among others.