Minotti, that stalwart of Italian furniture design, launched its 2016 collection at the recent Salone del Mobile. In framing the collection, the brand wished to draw attention to new ways of thinking about living spaces. Minotti drew inspiration for the 2016 collection from the concept of space as a theatrical backdrop to our emotions and lives. Across a myriad of contexts and environs, people are central to any space and "live" that space. More and more, we prefer a sincere, natural and organic environment, as opposed to a feigned setting.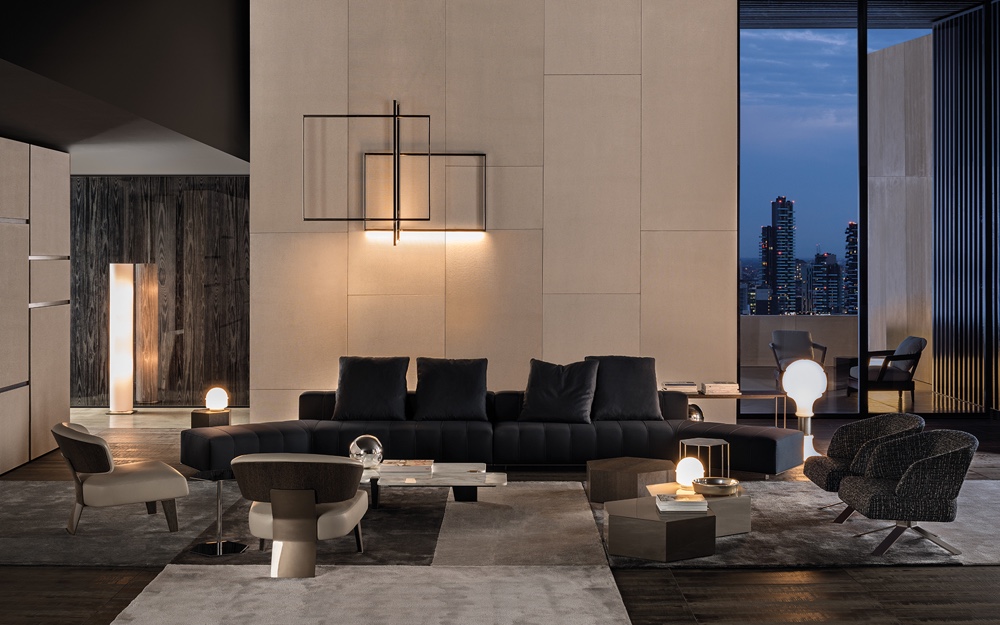 Freeman Lounge.
Italian architect and designer Rodolfo Dordoni, Minotti's artistic director since 1997, coordinated the new indoor collection. With a view to ensuring we enjoy every part of a space, the collection is entirely versatile, its components consisting of seating, coffee tables and storage elements. In typical Minotti style, the presentation is a blend of moody and sombre hues, with a confident and composed aspect.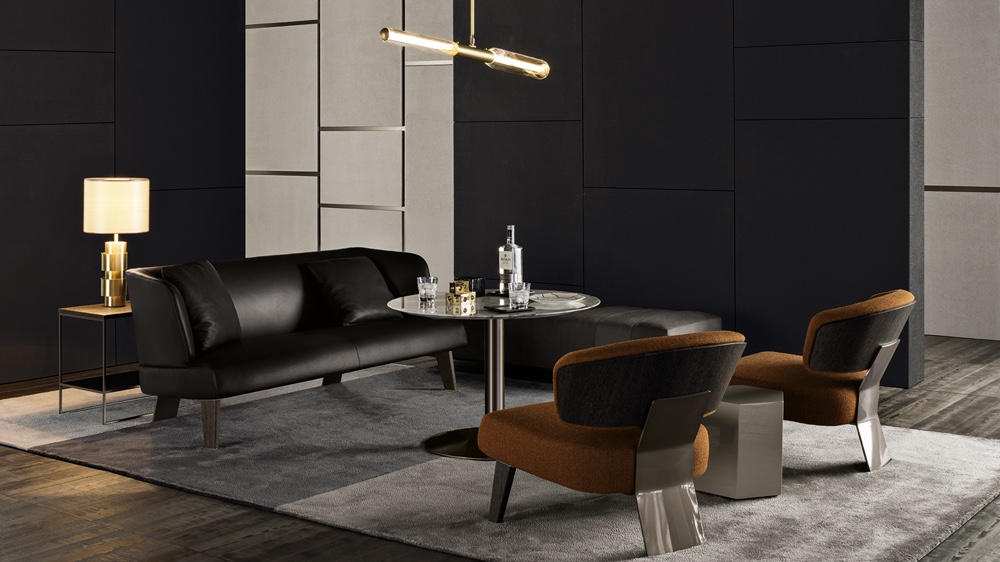 Creed sofa and chairs.
Read more about Minotti's modish sofas and seating systems here.
10 Picks from the Minotti 2016 Indoor Collection:
Aeron
The hexagonal Aeron table is a bold geometric design available in several sizes and finishes. The glossy lacquer finish has an especially appealing countenance.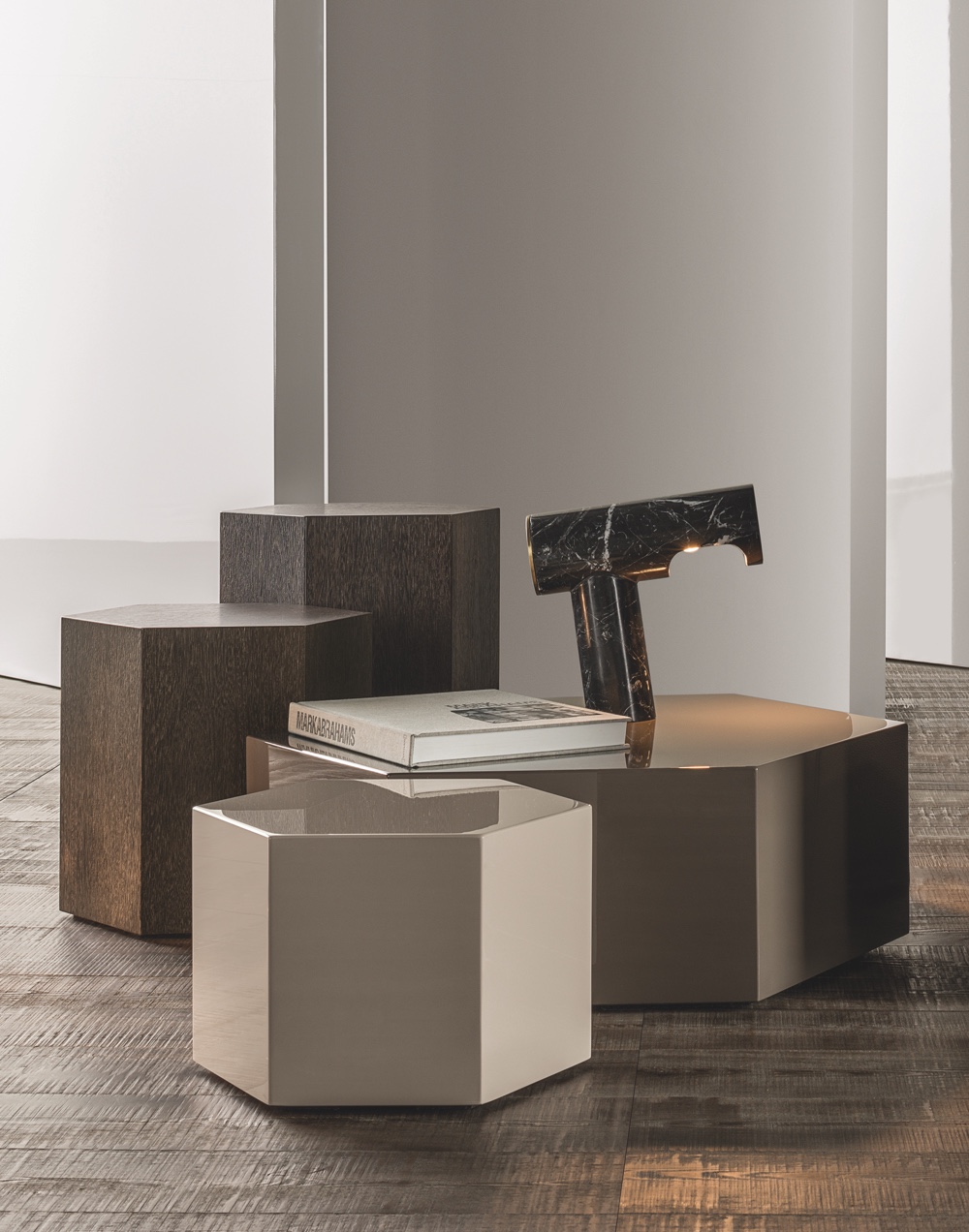 Brisley
Happy to serve, Brisley is an accent table that sparkles with character. With a symmetrical hexagonal base and top, Brisley is as handsome as "he" is versatile.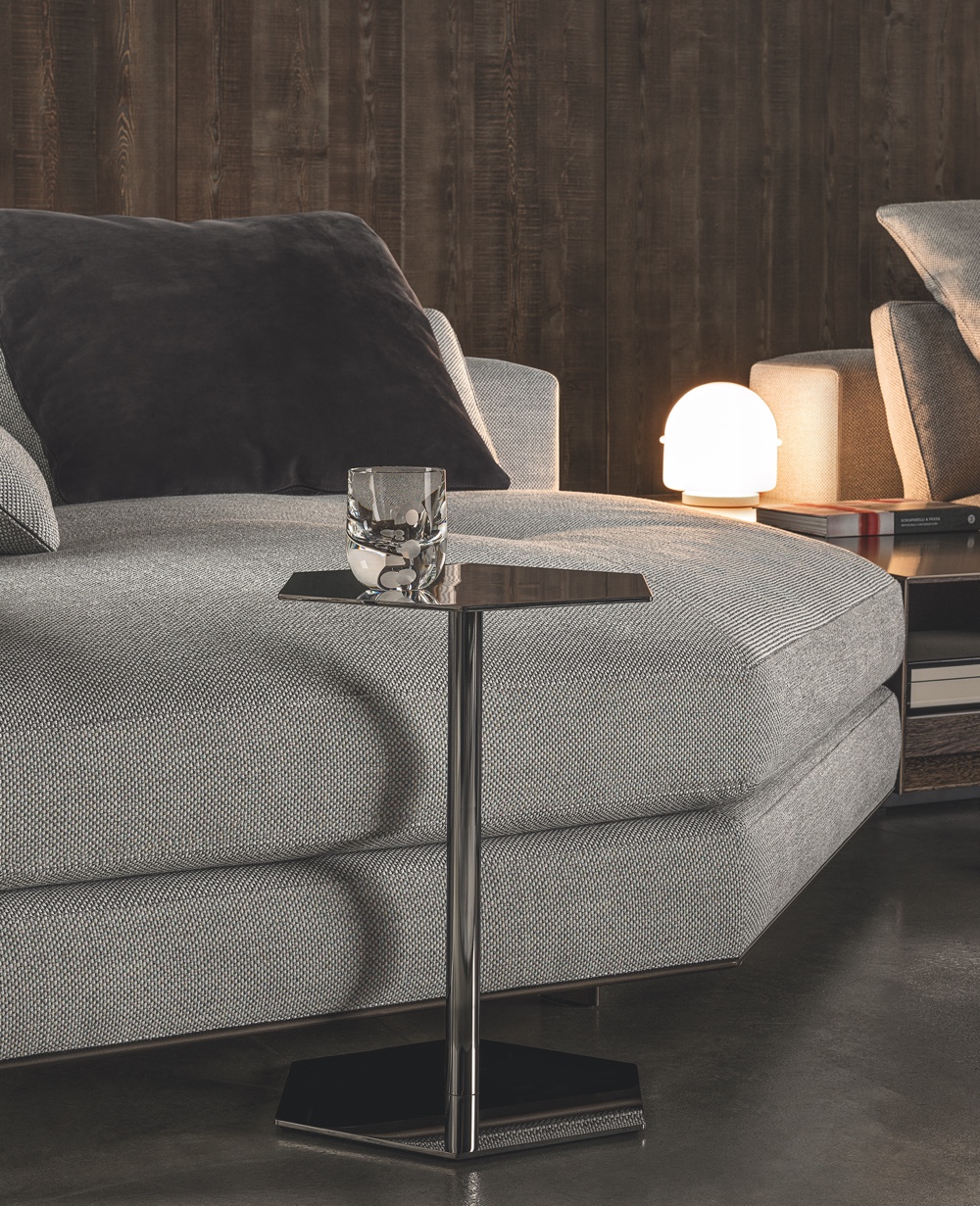 Calder "Bronze"
The Calder family of coffee tables and console tables have been given a smart makeover. New tabletop finishes include glossy lacquered sand and Bardiglio Nuvolato or Calacatta marble. The iron structure and under shelf now come with a light bronze satin finish.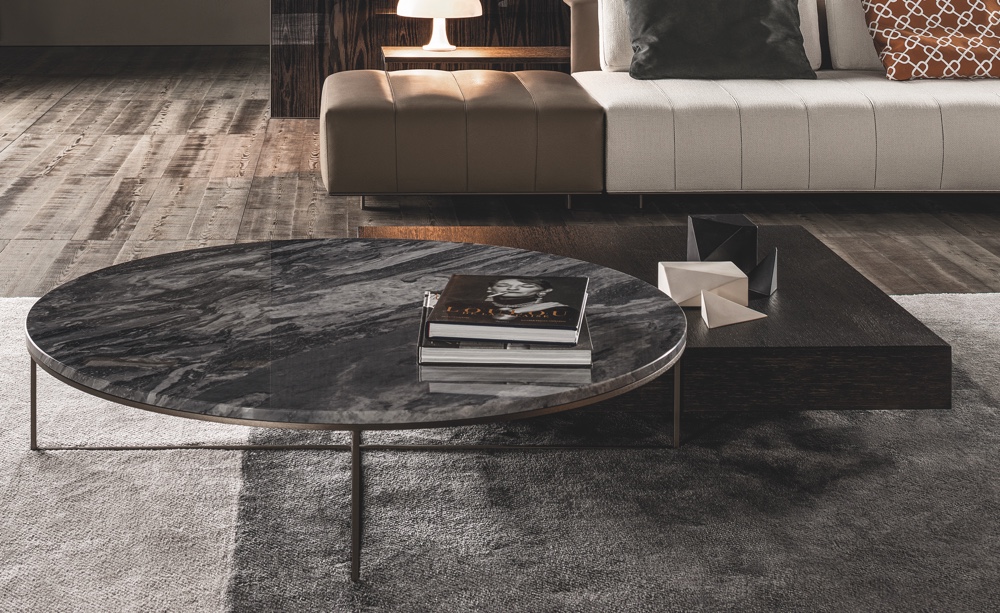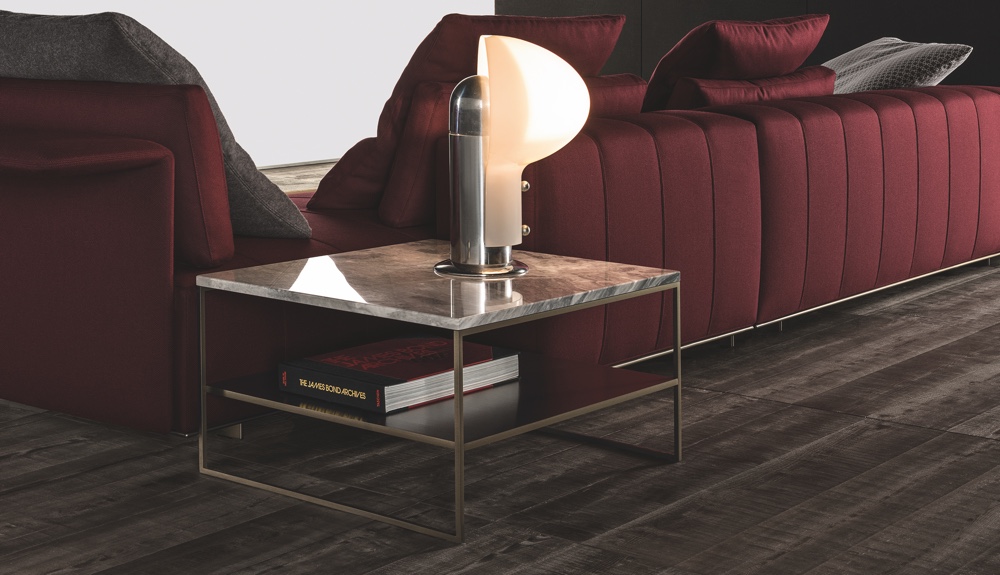 Carson
Imbued with a wholly modern aesthetic, the punctilious Carson storage units would not look out of place in a scene from such stylish dramas as "Mad Men", "A Single Man" or "The Ice Storm". With a mink-stained Sucupira wood veneer and Bardiglio Nuvolato or Calcutta marble tops, the units are superbly debonair.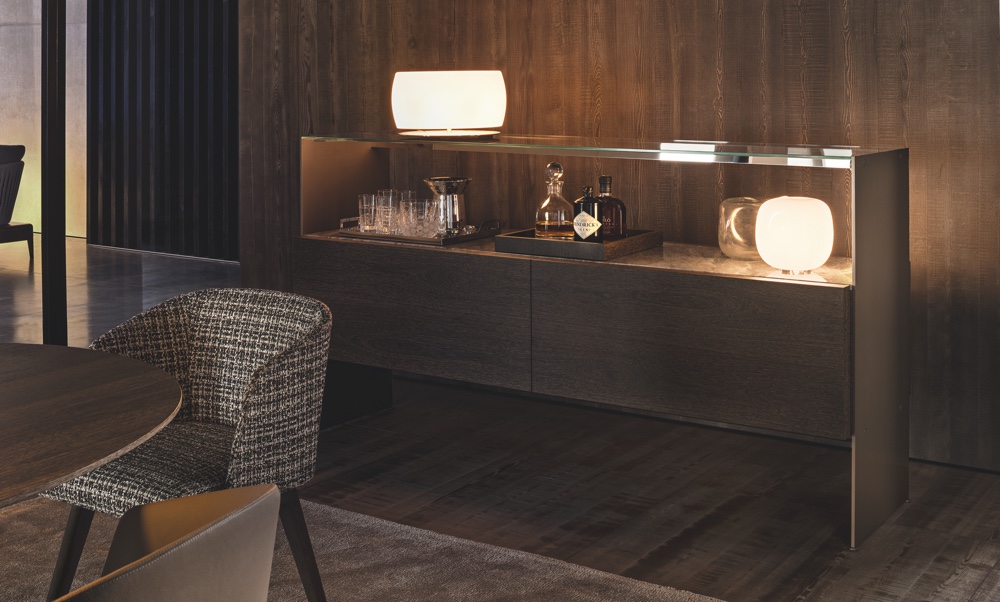 Carson buffet.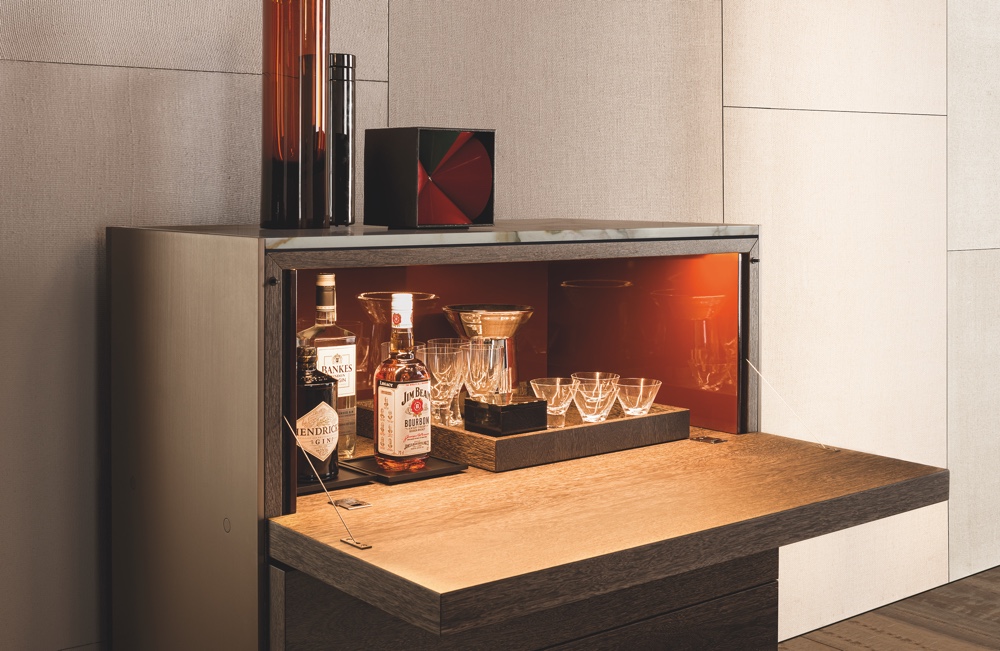 Carson cabinet.
Creed
The Creed family is made up of various chairs and sofas, each designed for particular settings and occasions, from residential to corporate, lounging to waiting.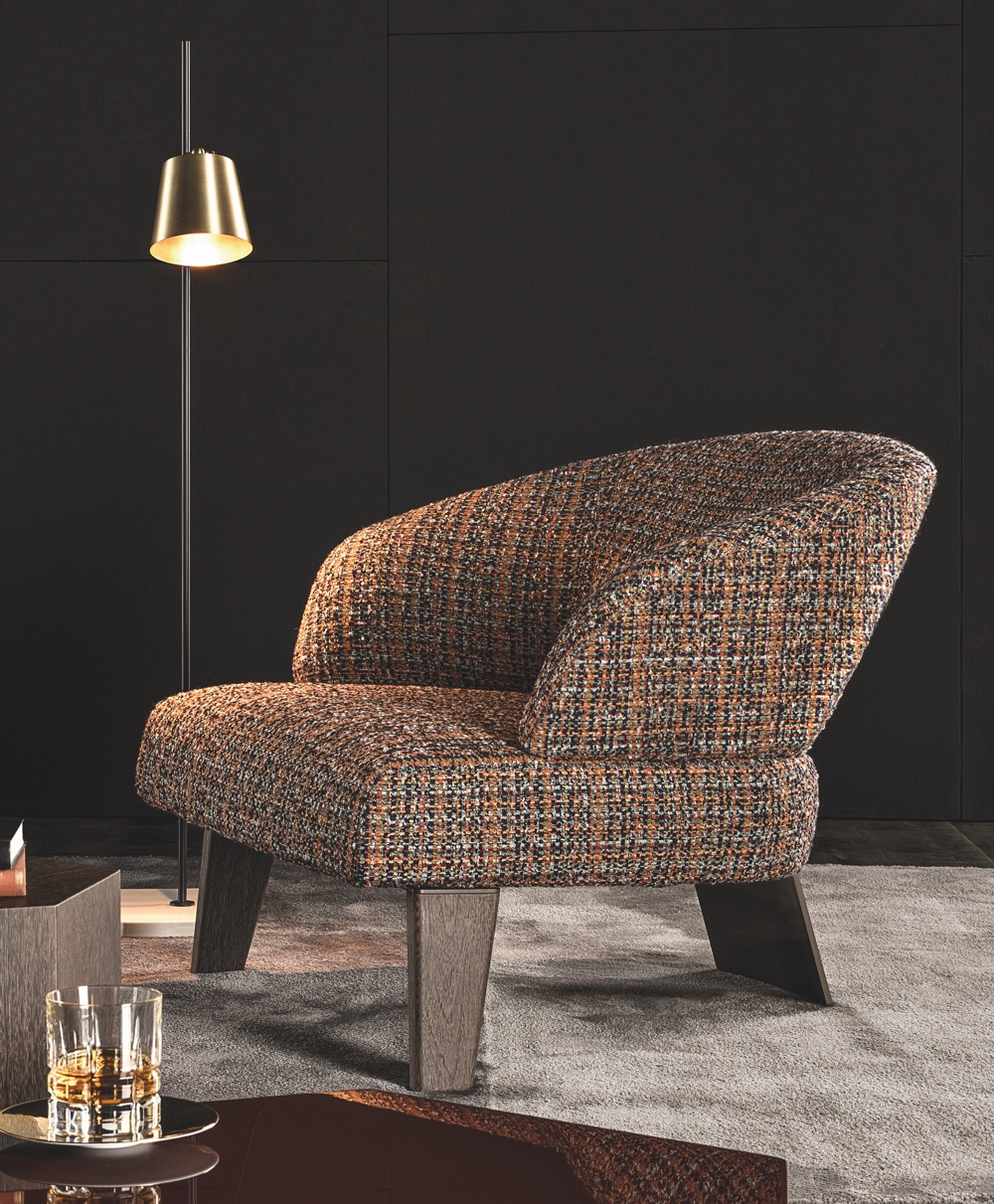 The Creed "Large" armchair is a generous and gorgeous cocoon-like seat. A sturdy piece, its legs are made using solid Sucupira wood.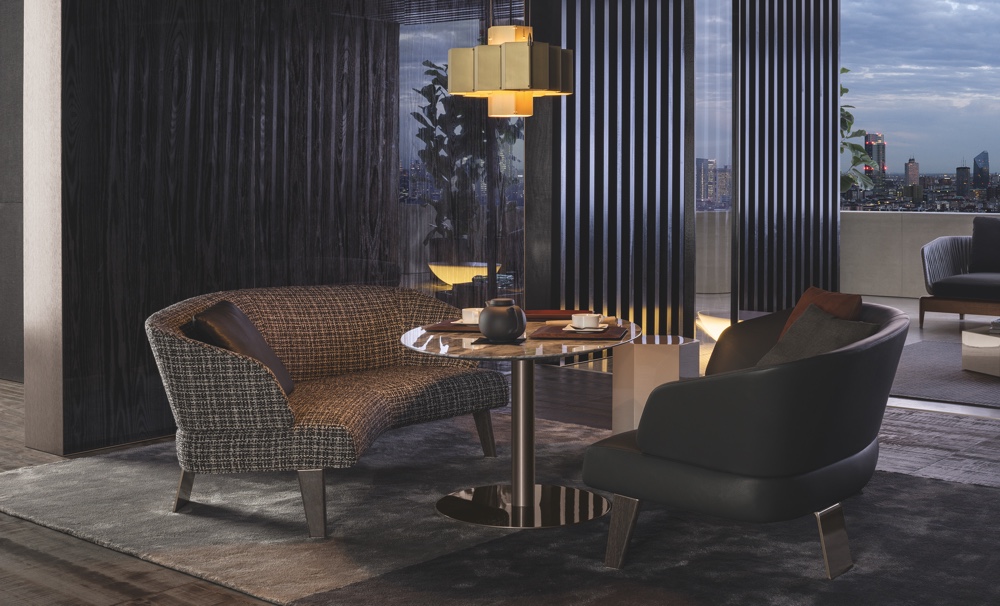 Creed "Semi-Round Lounge" sofa.
Freeman Seating System
Minotti is renowned for its clever seating systems, where different elements and features provide comfort and functionality. "Freeman" incorporates the "Duvet", "Tailor" and "Lounge" systems, offering a multitude of seating options and combinations. From cosy comfort to maintaining good posture, solo containment to social moments, the Freeman seating system indulges an eclectic array of needs.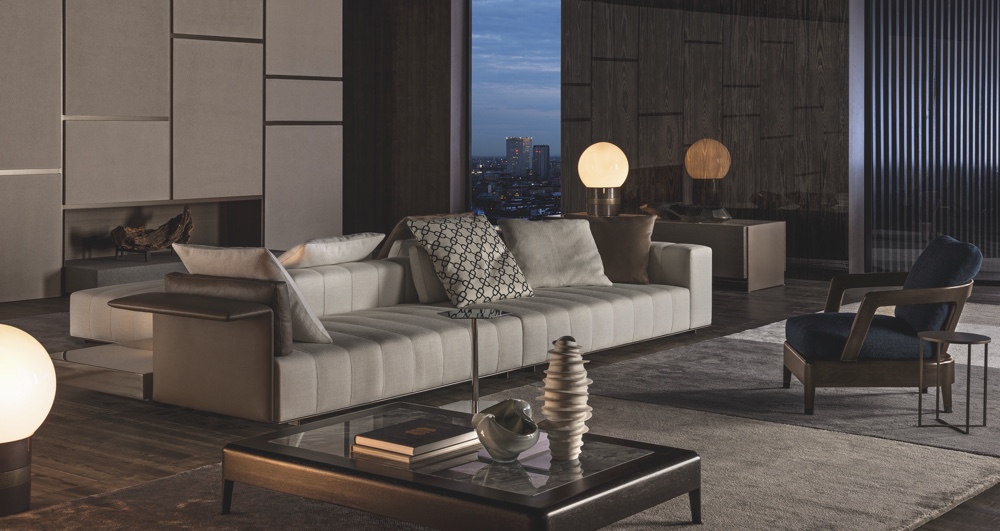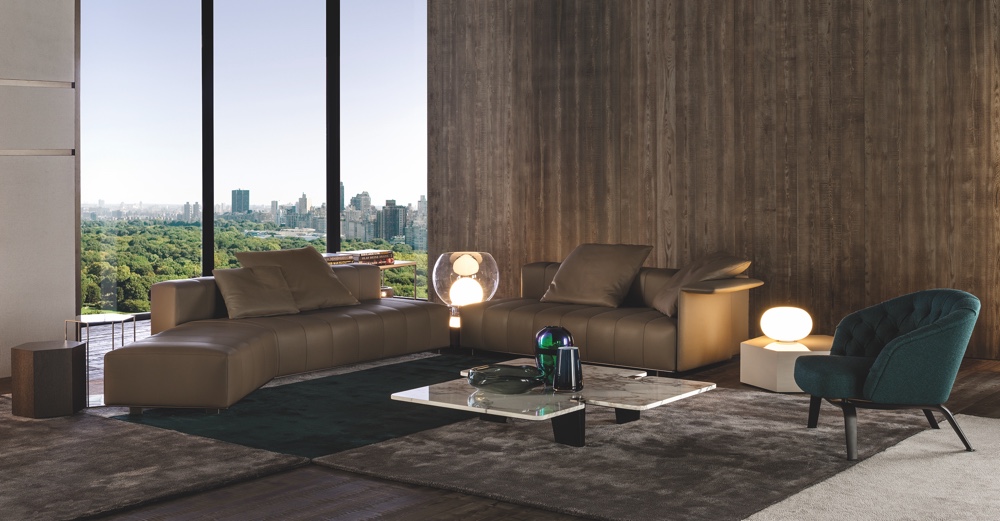 Jacob
The Jacob coffee table is available in a variety of shapes, sizes and finishes. With its sculptural and slender profile, the Jacob table's unconventional aspect is altogether appealing.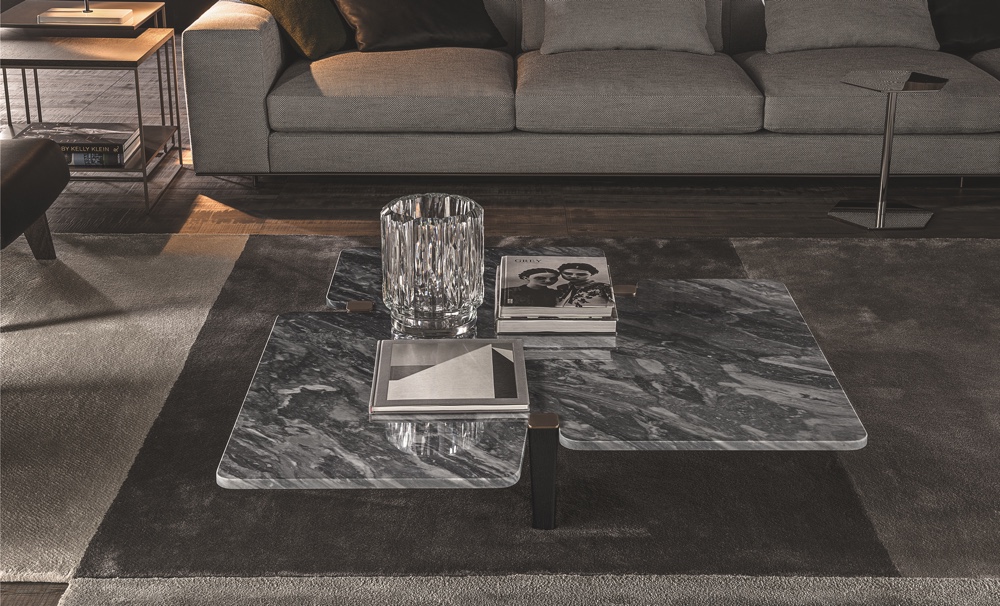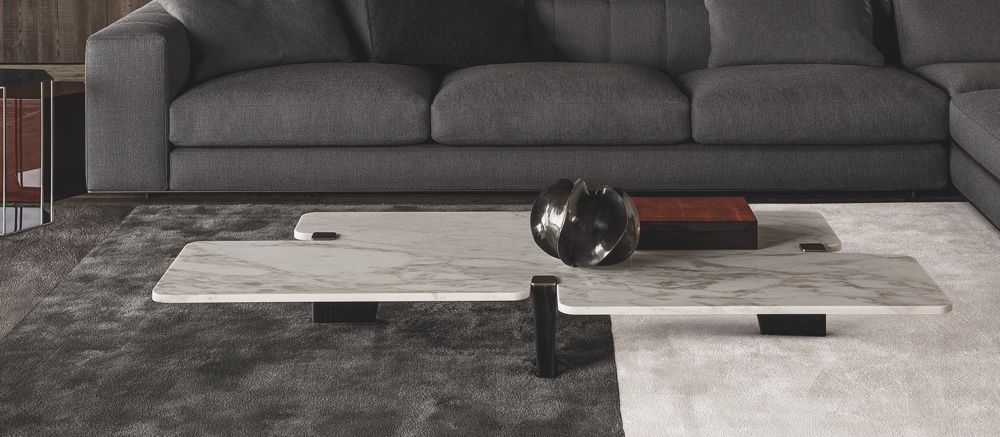 Ritter
Ritter is a clean and simple coffee table available in Lati stained wenge or glossy lacquer finishes. A versatile piece, it will happily stand-alone or bridge two seats.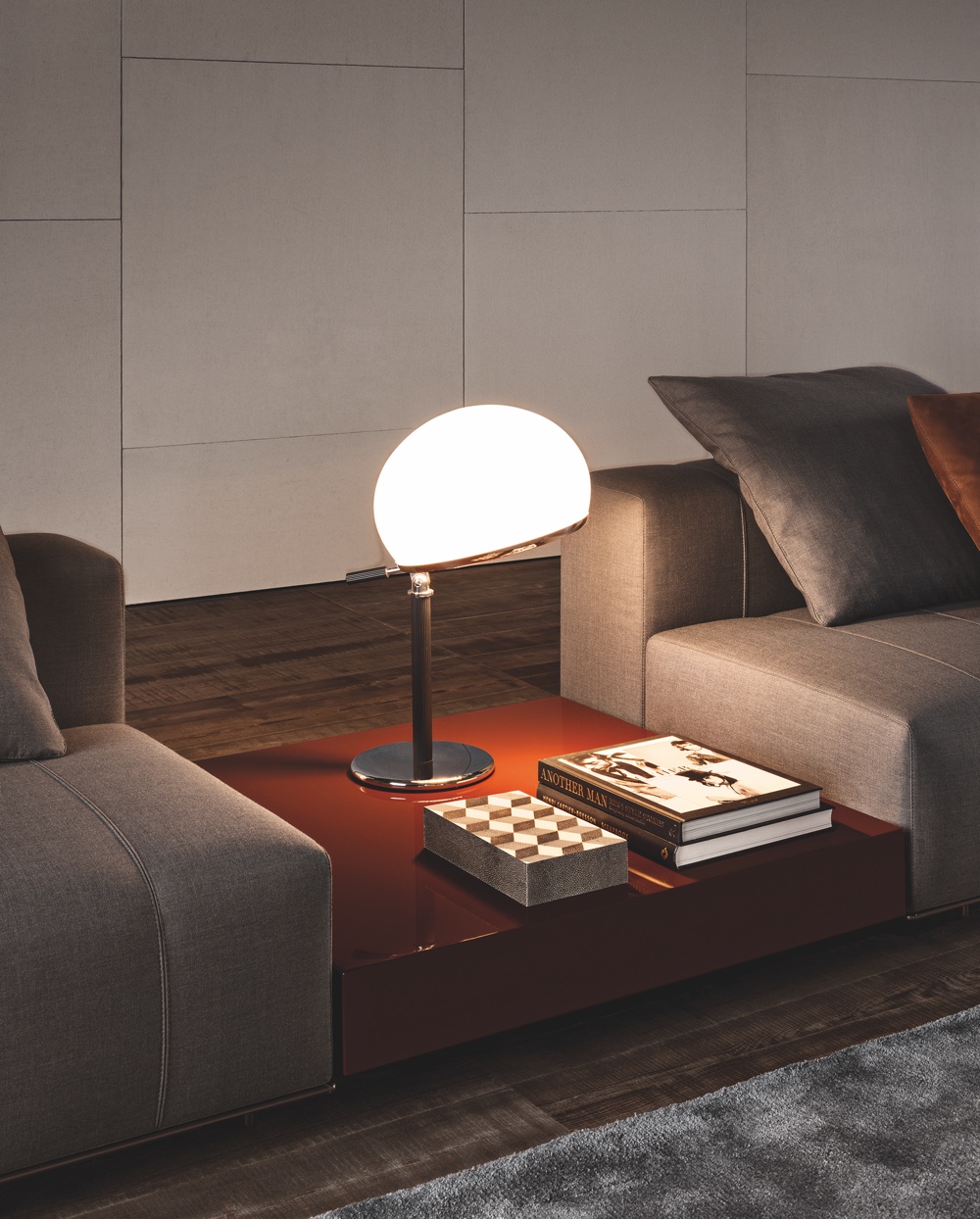 Virginia "Indoor"
Relating to its "outdoor" sibling, the discriminating Virginia "indoor" family pays homage to a relaxed and elegant setting. Elements include a sofa, armchair, footstool, ottoman and coffee tables.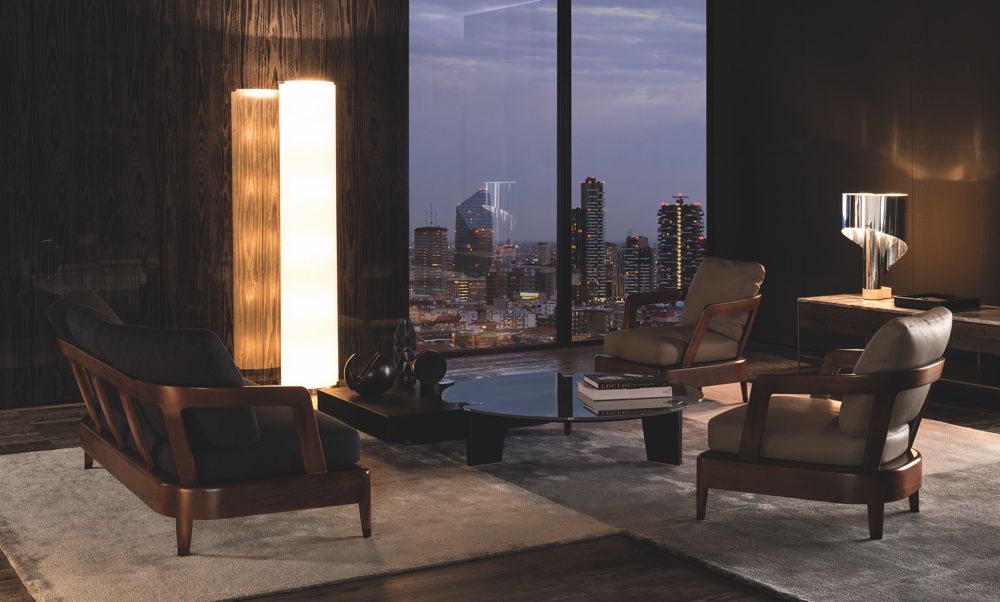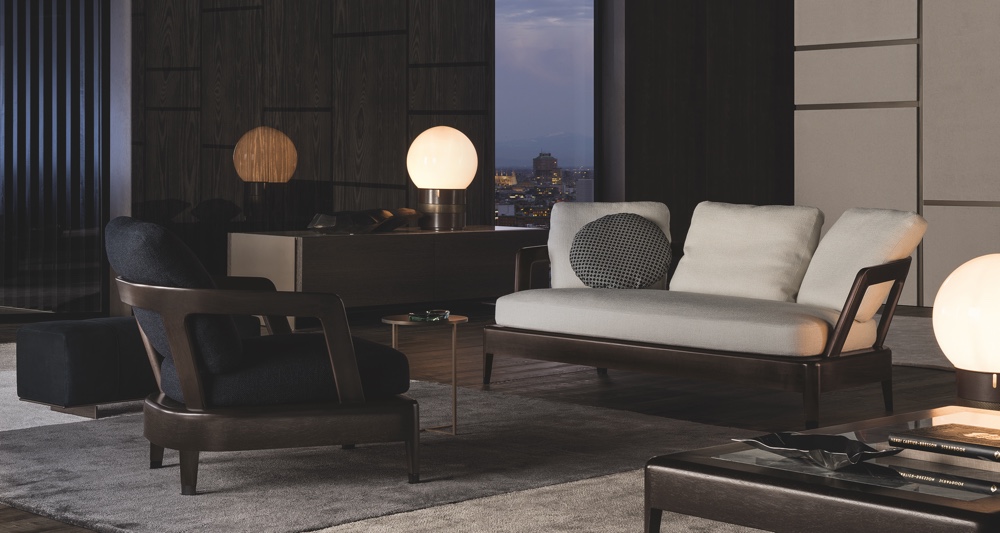 Winston
The Winston armchair is a sumptuous piece. Combining innovative technology with classic artisan upholstering, the armchair is a standout feature of the new Minotti 2016 indoor collection. Winston will doubtless make a choice family heirloom.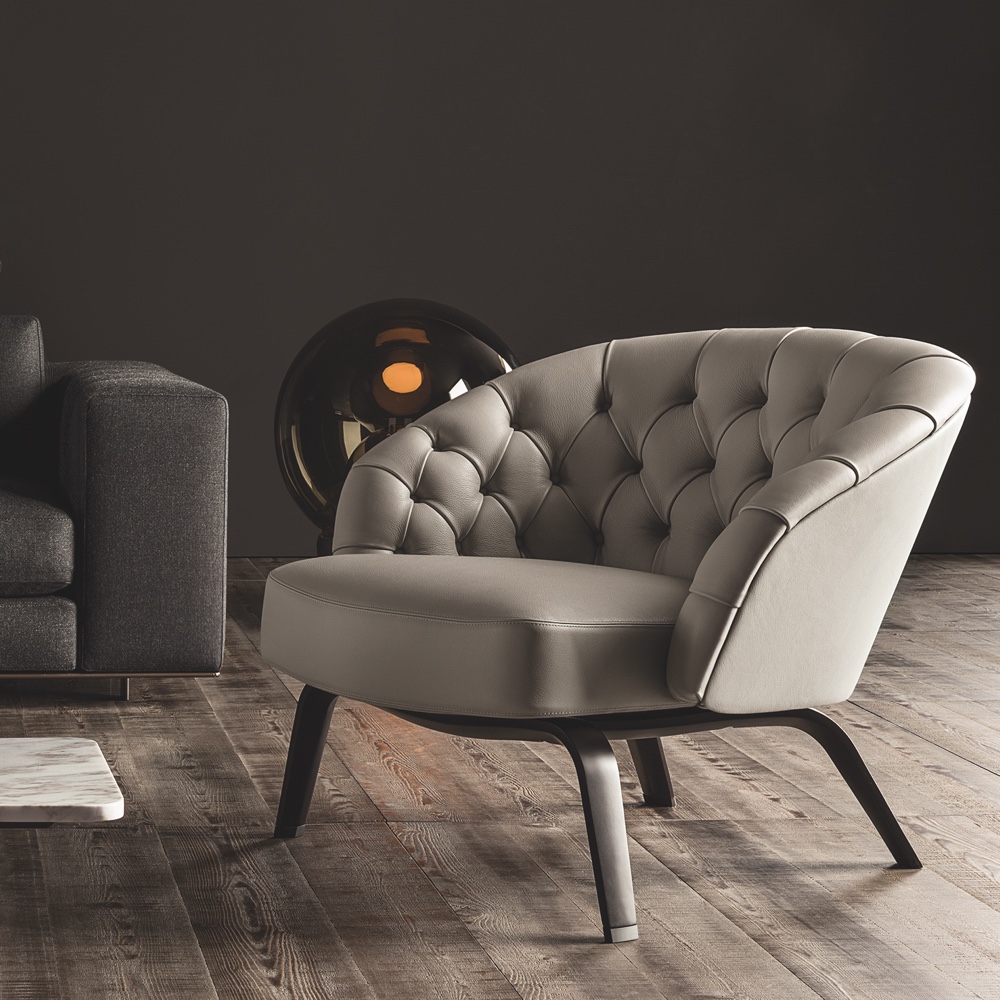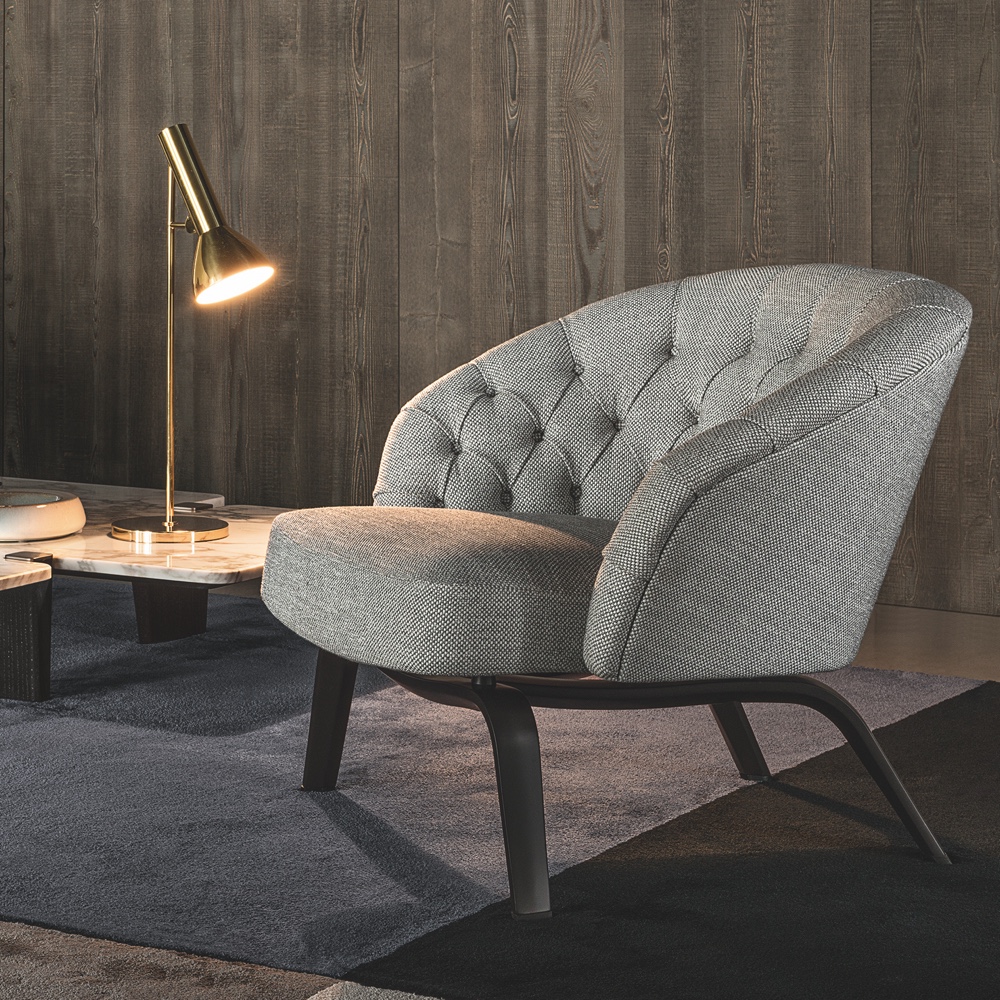 All images © MINOTTI S.p.A.