Italian design industry giant Minotti, a company founded in the 1950s by Alberto Minotti, continues to endure at the forefront of Italy's gargantuan furniture design scene. Balancing traditional design convention with a modish and modern edge, Minotti has evolved throughout the decades, amassing a prolific design portfolio. Despite the brand's typically sober comportment (arguably a feature of many Italian design heavyweights), Minotti is an internationally creative powerhouse.
Siblings Renato and Roberto Minotti helped grow the company exponentially, sharing creative and aesthetic values with Italian architect Rodolfo Dordoni. A formidable designer and the company's artistic director since 1997, Dordoni presides over the design and development of every Minotti collection. Unquestionably high-end, Minotti's designs are for the "sophisticated" customer and moreover, the company considers itself "the benchmark for refined people". Such lofty ideals are underpinned by an in-depth research methodology, as well as a commitment to craftsmanship, style and industrial prowess.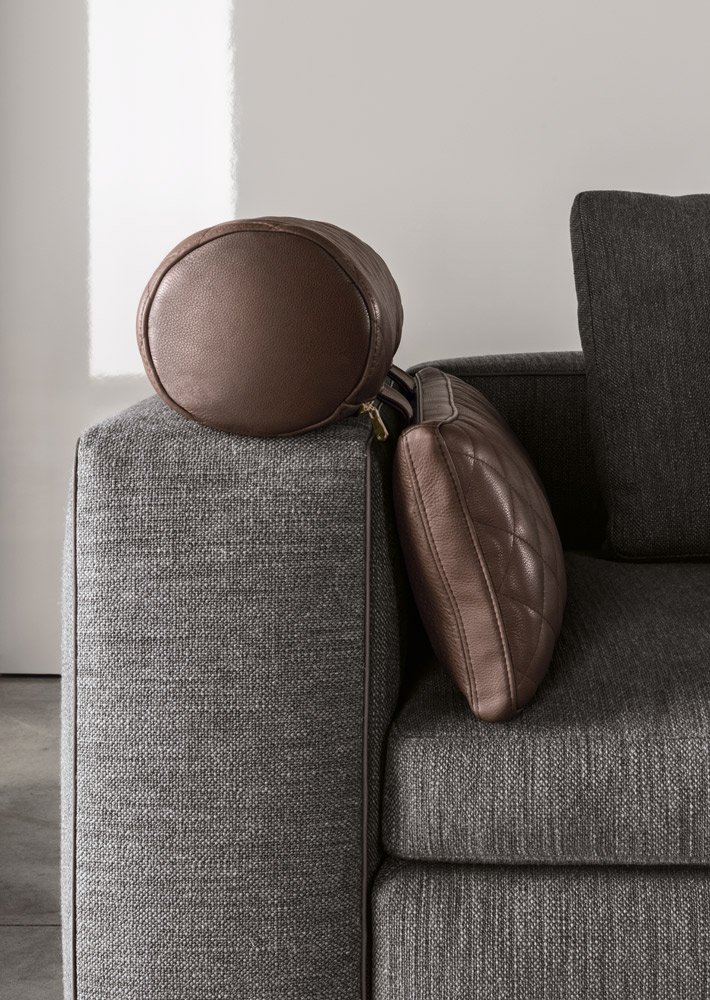 Each Minotti collection is created in-house by skilled professionals and artisans, thus enjoying genuine "Made in Italy" credentials. Indeed Minotti prides itself in the authenticity and reliability of its products. Minotti boasts a vast array of furnishings for both the home and varied public domains. A sofa is feasibly one of the most expensive purchases that any discerning consumer will make. Choice, quality and originality are all important factors in that decision.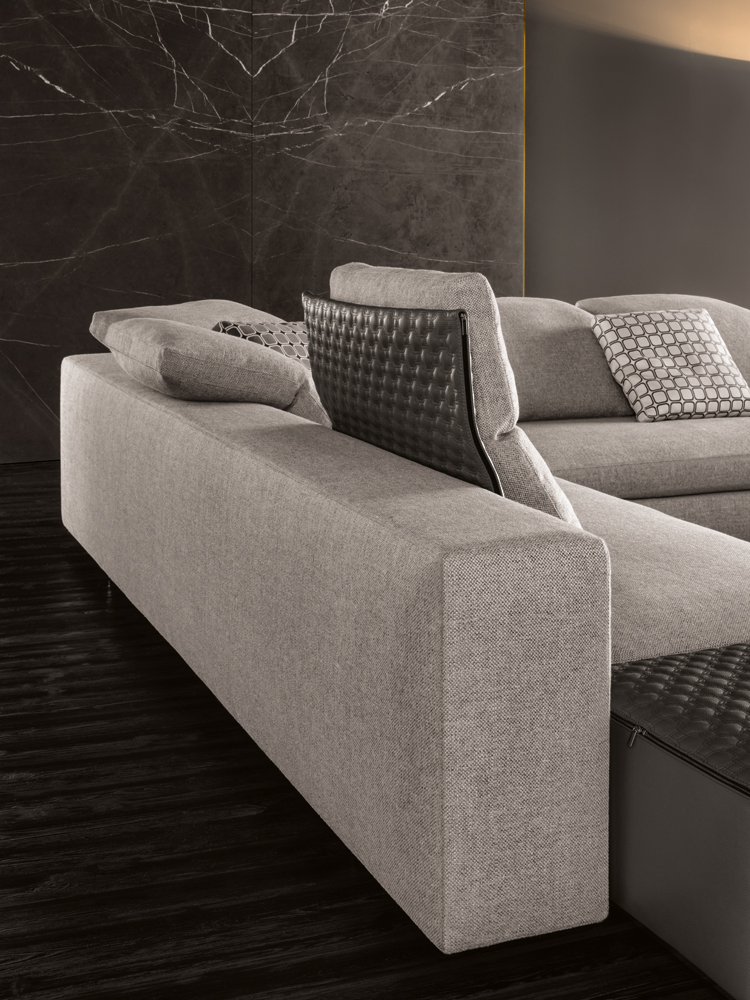 At Minotti, its collection of sofas and seating systems is extensive, diverse and aimed firmly at the discerning consumer. Rodolfo Dordoni designed each of the sofas and seating systems featured below, with the exception of the 'Alison Iroko Indoor' sofa (designed in conjunction with Roberto Minotti ) and 'Le Parc' (designed by Minotti Studio and coordinated by Dordoni). Each sofa and seating system is certainly individual and prepossessing, a testament to Rodolfo Dordoni's skill as a designer.
Alison Iroko Indoor
An indoor sofa, 'Alison' is distinguished by its large African iroko tree frame.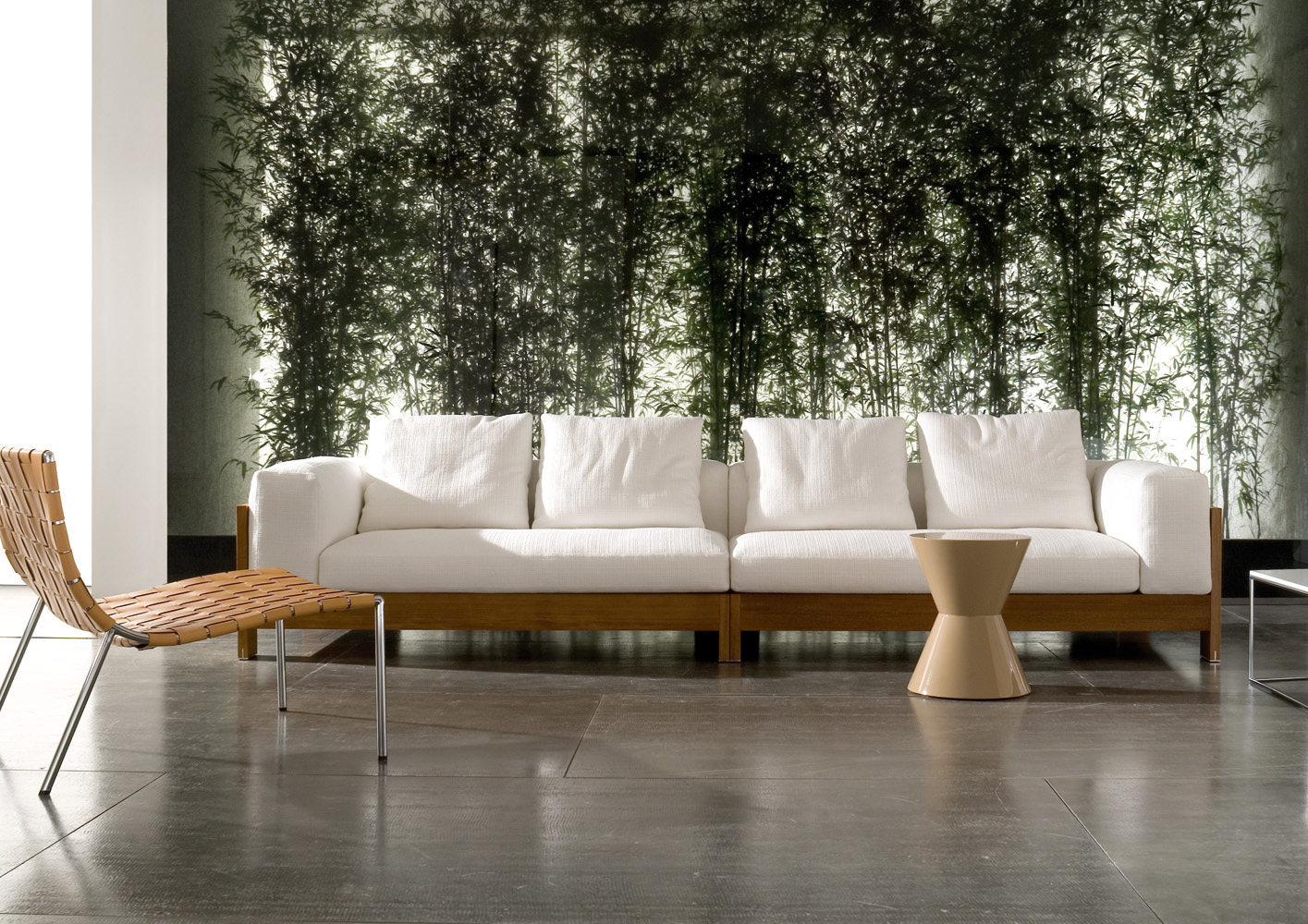 Allen
Appearing as a textbook Minotti form, 'Allen' is smart, smooth and quintessentially classic.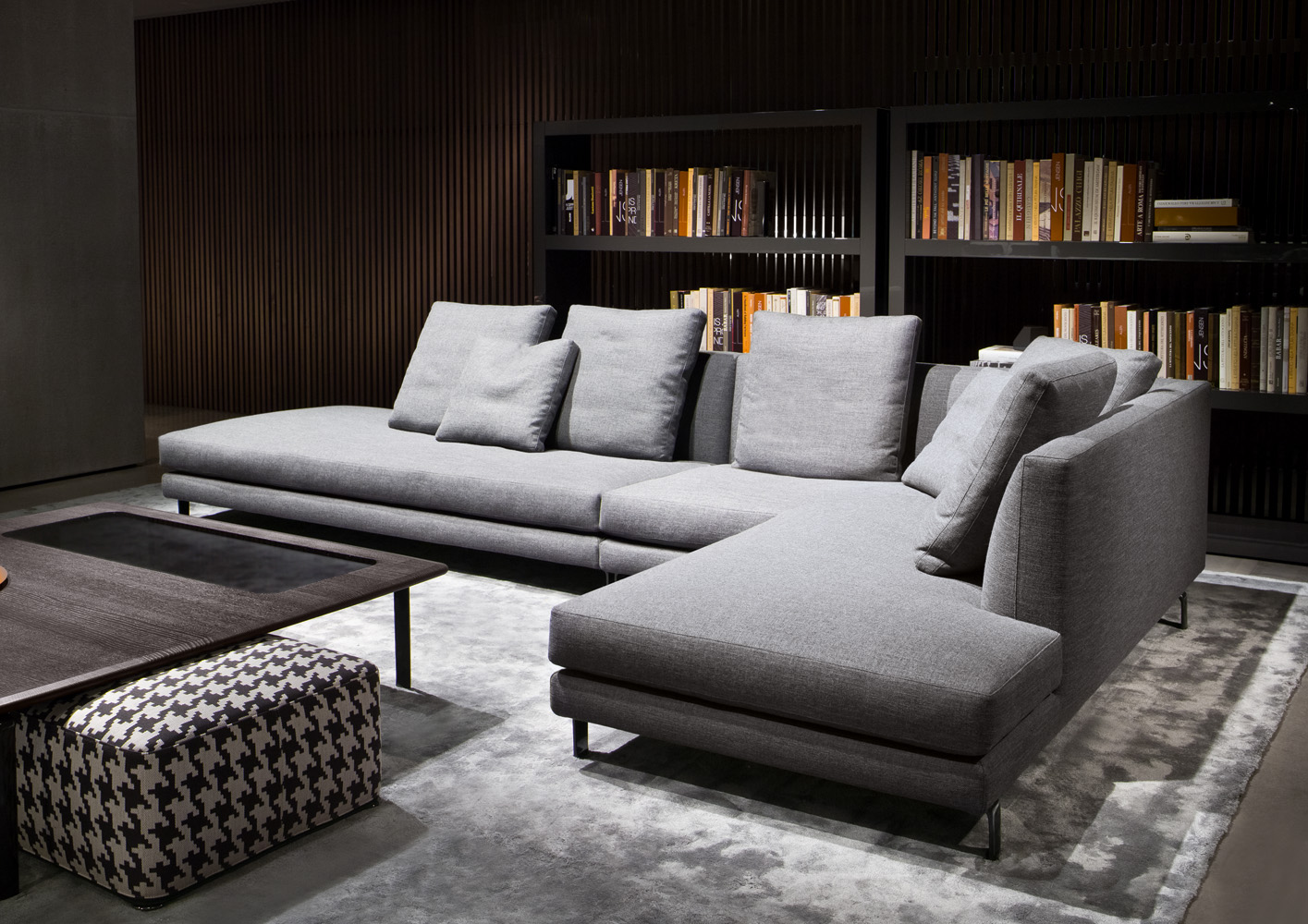 Andersen Slim 90
With a depth of 90cm, the 'Andersen Slim 90' is roomy enough to offer a relaxed seat in a cozy office space.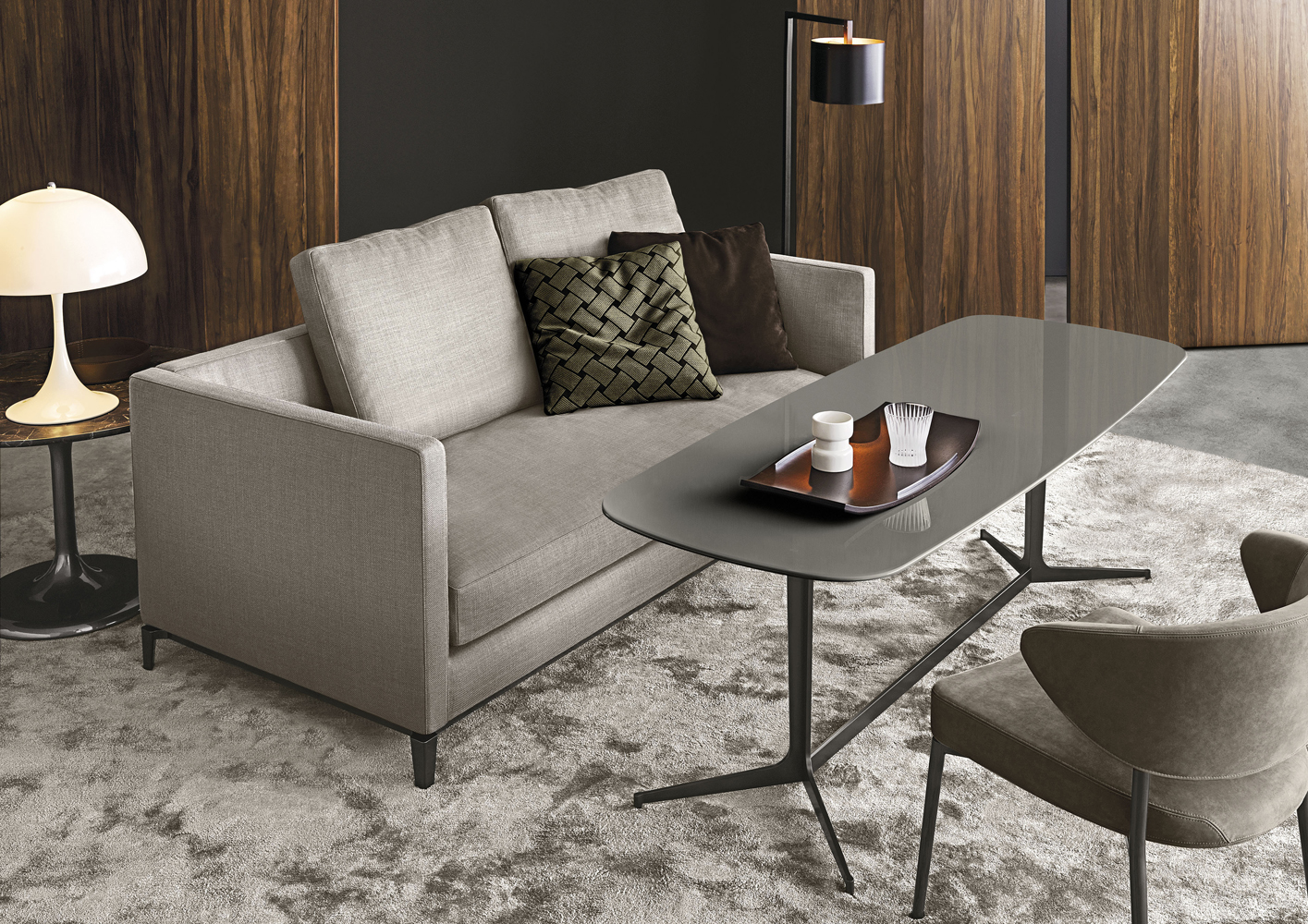 Aston "Cord" Outdoor
The 'Aston' sofa, part of a family of outdoor furnishings, will add both style and substance to any hip outdoor terrace. Its 7mm braided polypropylene cord seat back is available in light grey and dark brown.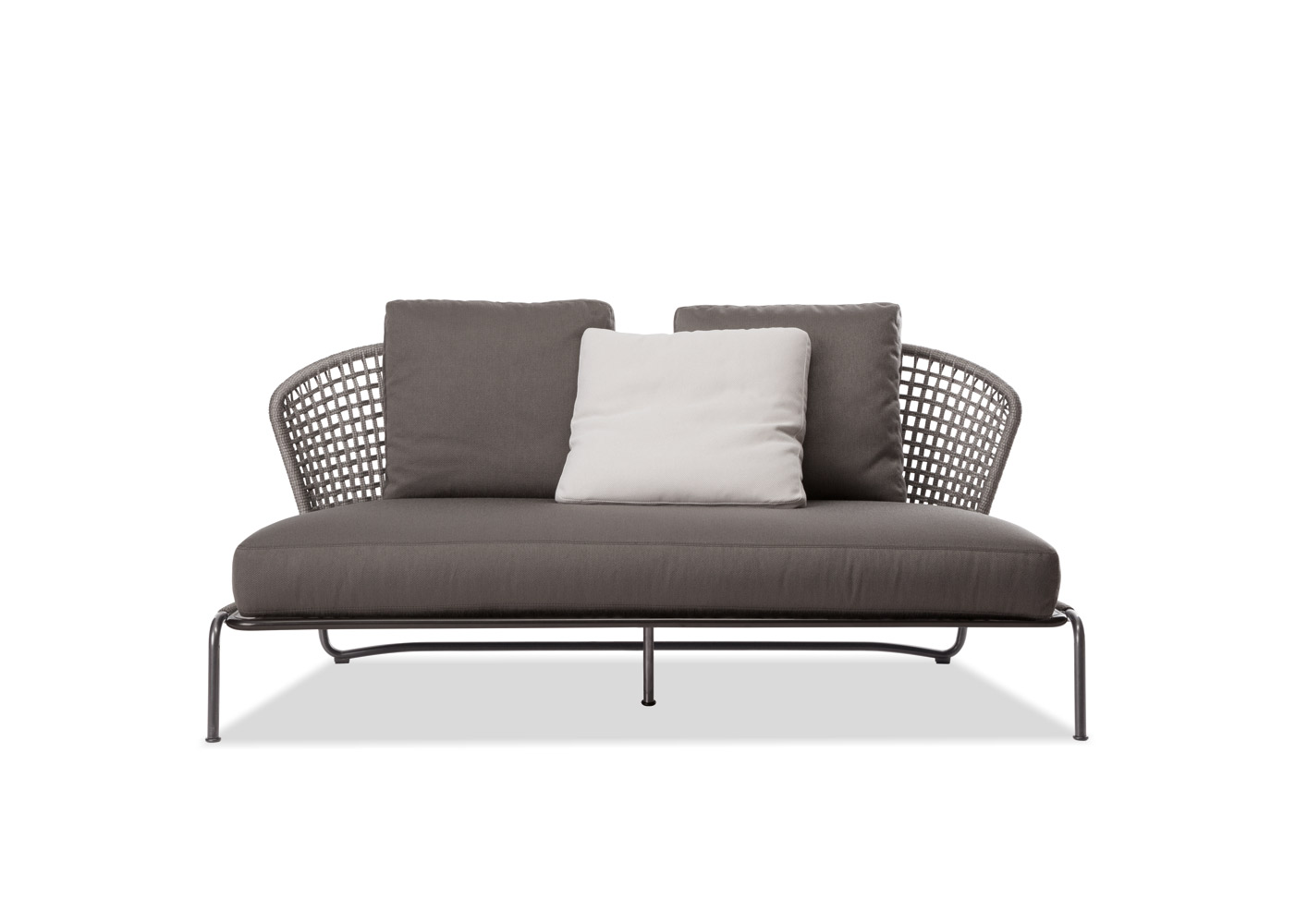 Collar
The 'Collar' sofa is designed with adjustable armrests and seat-back (in three positions – horizontal, diagonal and vertical). 'Collar' combines rational design with functionality and an aesthetic mien.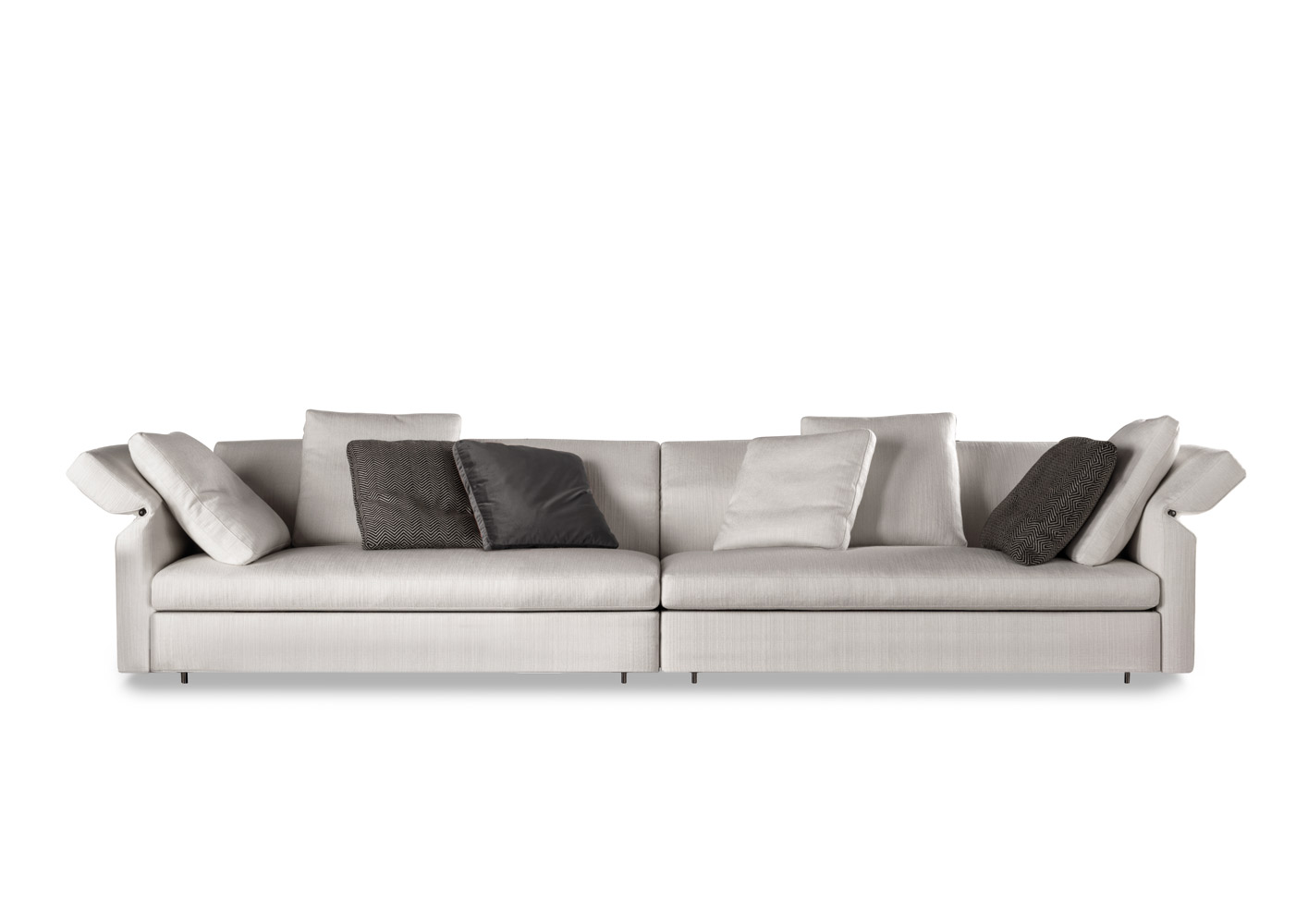 Dubuffet
The 'Dubuffet' sofa, marked by its straight and curved lines, has an appealing modern air of sophistication and elegance.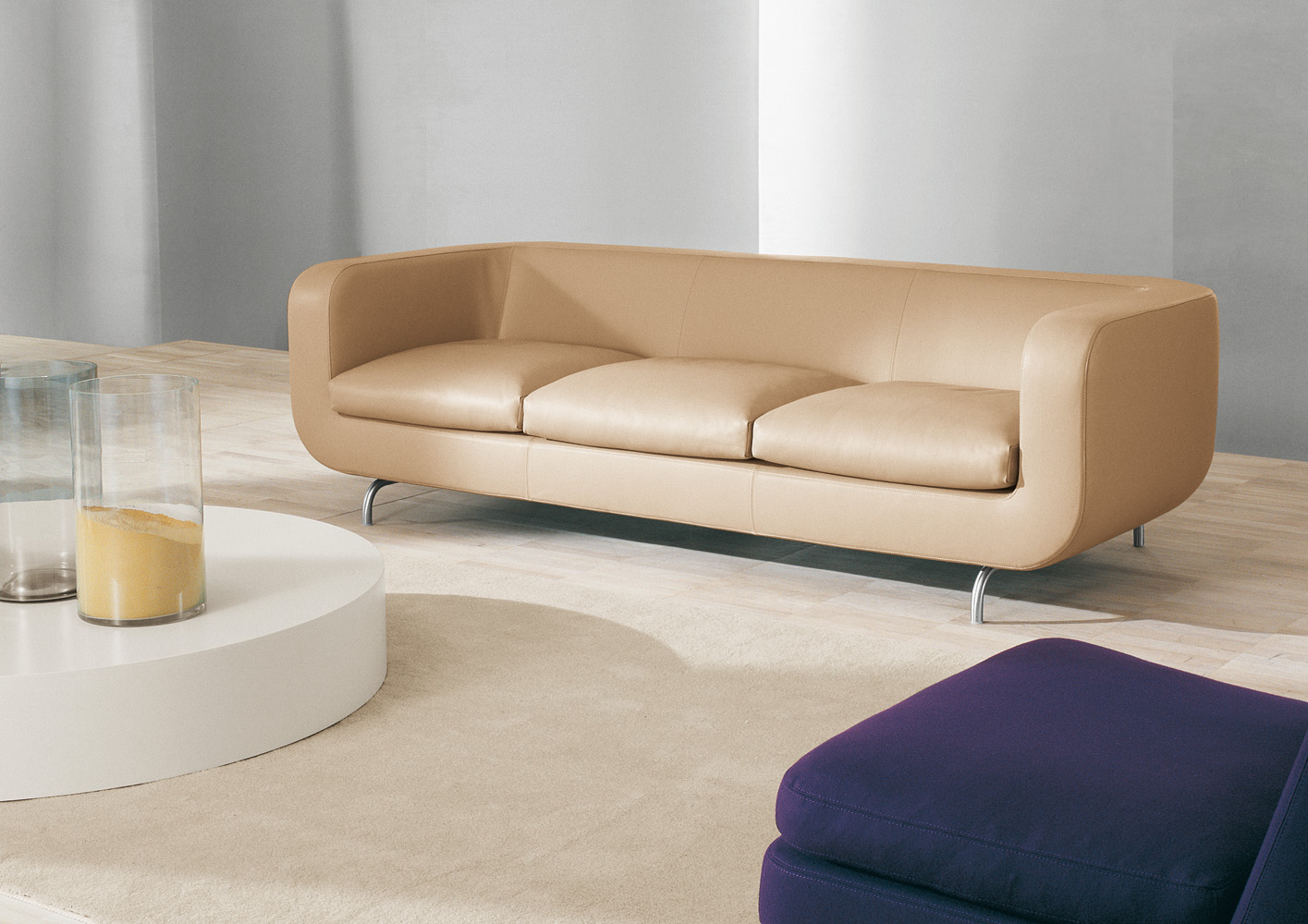 Hamilton Islands
'Hamilton Islands' denotes a system of pieces that can be joined together or remain free-standing.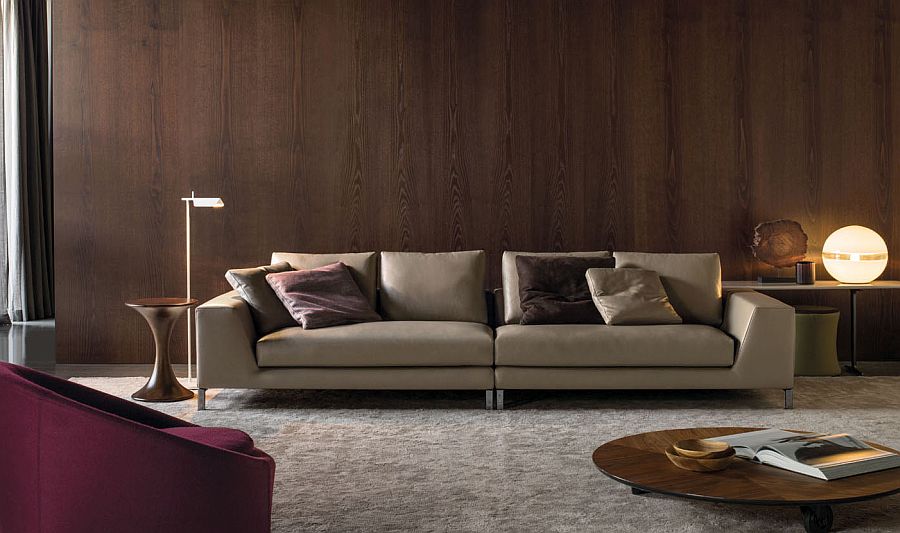 Hockney
'Hockney' offers the flexibility of a seating solution in which elements can be used alone or in combination. With its somewhat futuristic appearance, 'Hockney' is perfectly suited to contemporary gallery and lounge spaces.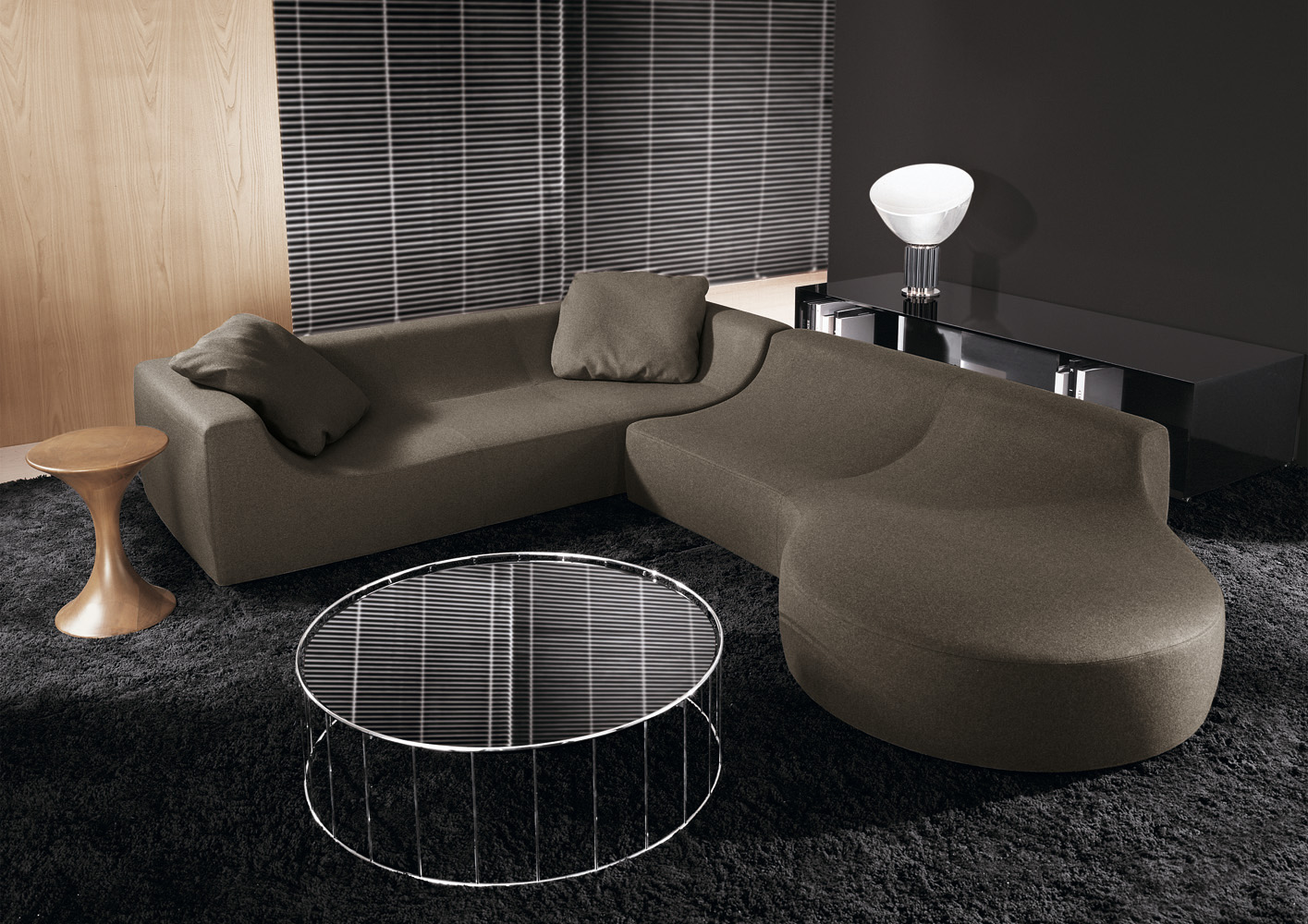 Klee
'Klee' is a sofa whose design embraces poise, harmony and confidence, with a form augmented by a meticulously handcrafted metal base.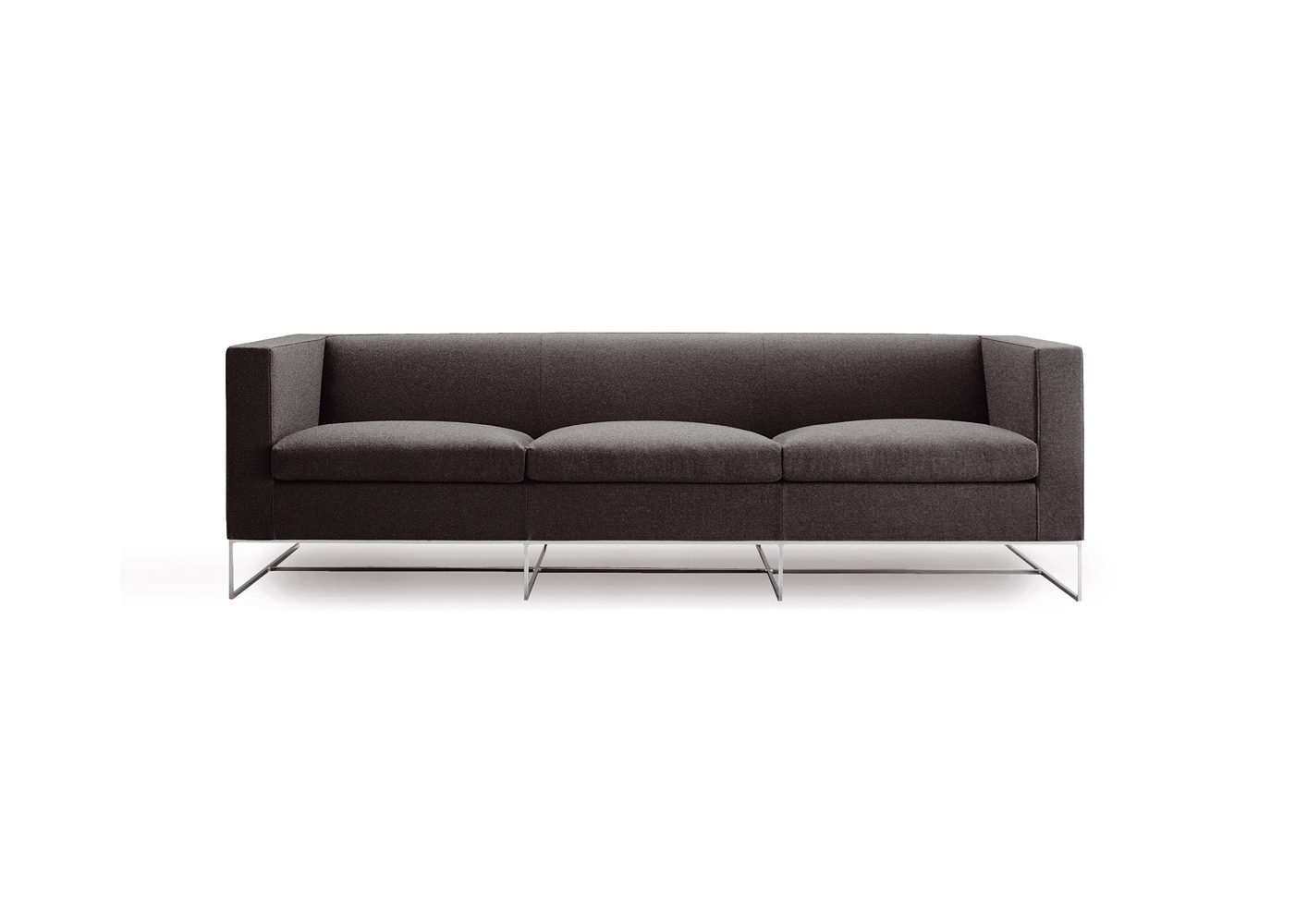 Le Parc
Inspired by traditional European wrought iron furnishings, 'Le Parc' strips away the elaborate details often associated with such designs, presenting a clean and contemporary character.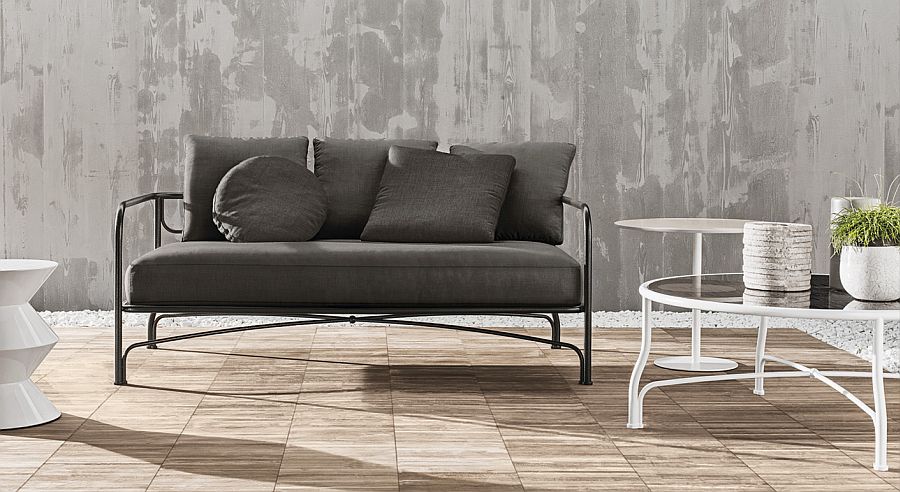 Leonard
'Leonard' is a seating system originated in the grouping of geometric upholstered elements. The combination of fabric and leather (pictured below) is striking and aesthetically pleasing, meshing tradition with a contemporary form.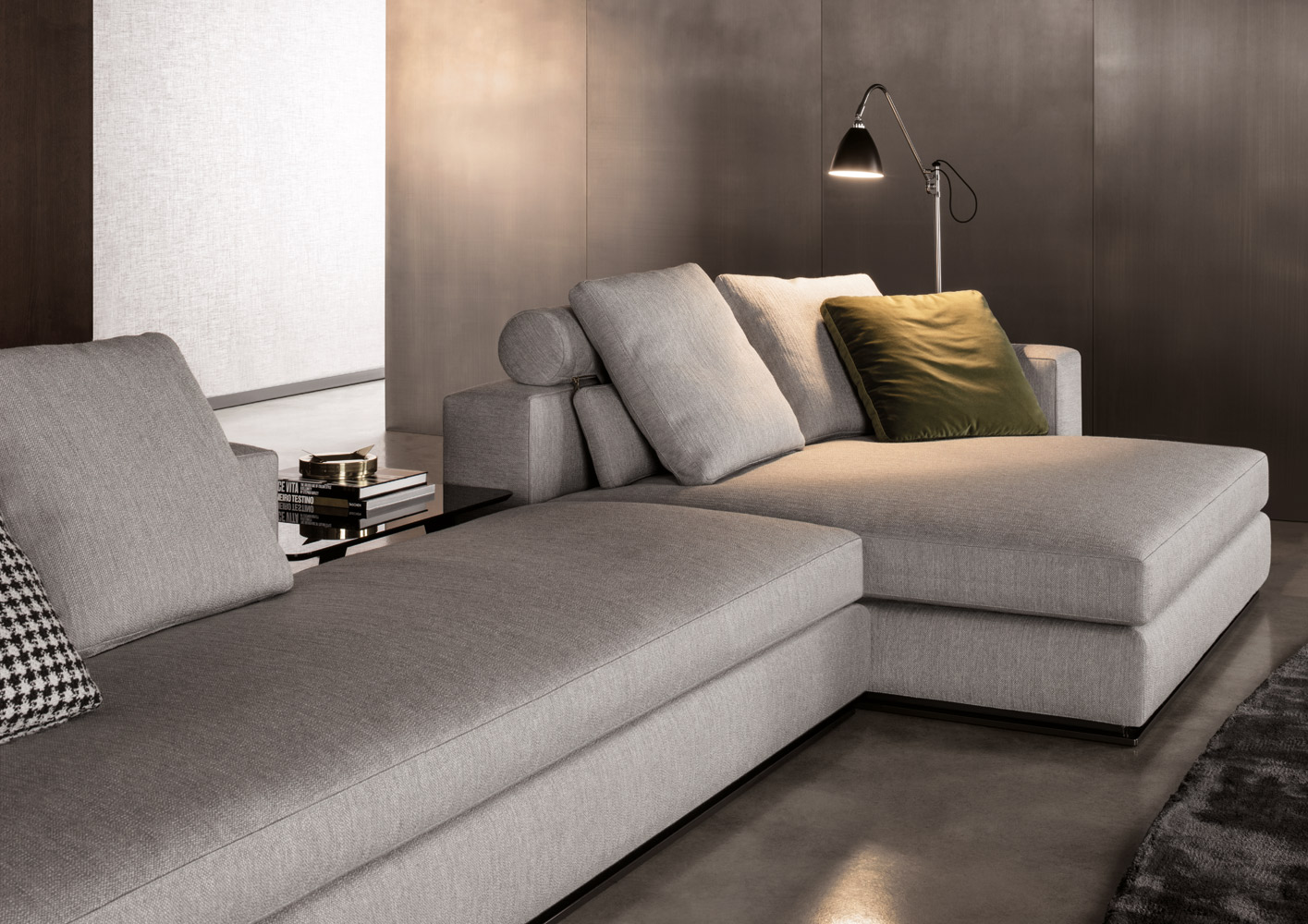 Lounge Seymour
Designed principally for hospitality settings, 'Lounge Seymour' is understated, subtle and discreet. Its stunning composition provides what must surely be a welcoming seat. The grey leather model (pictured below) is exceptionally inviting.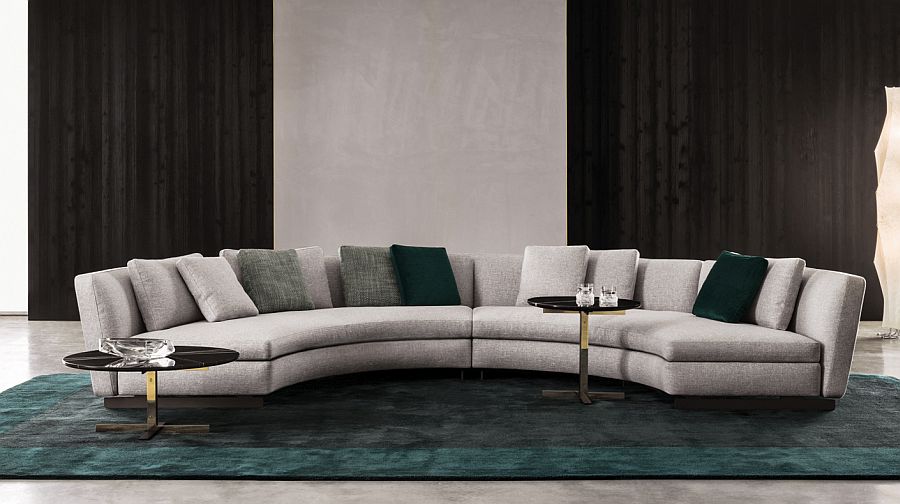 Powell
'Powell' is a sofa system whose design language epitomizes Minotti. With fixed and sectional seats, 'Powell' demands nothing less than lolling and lounging.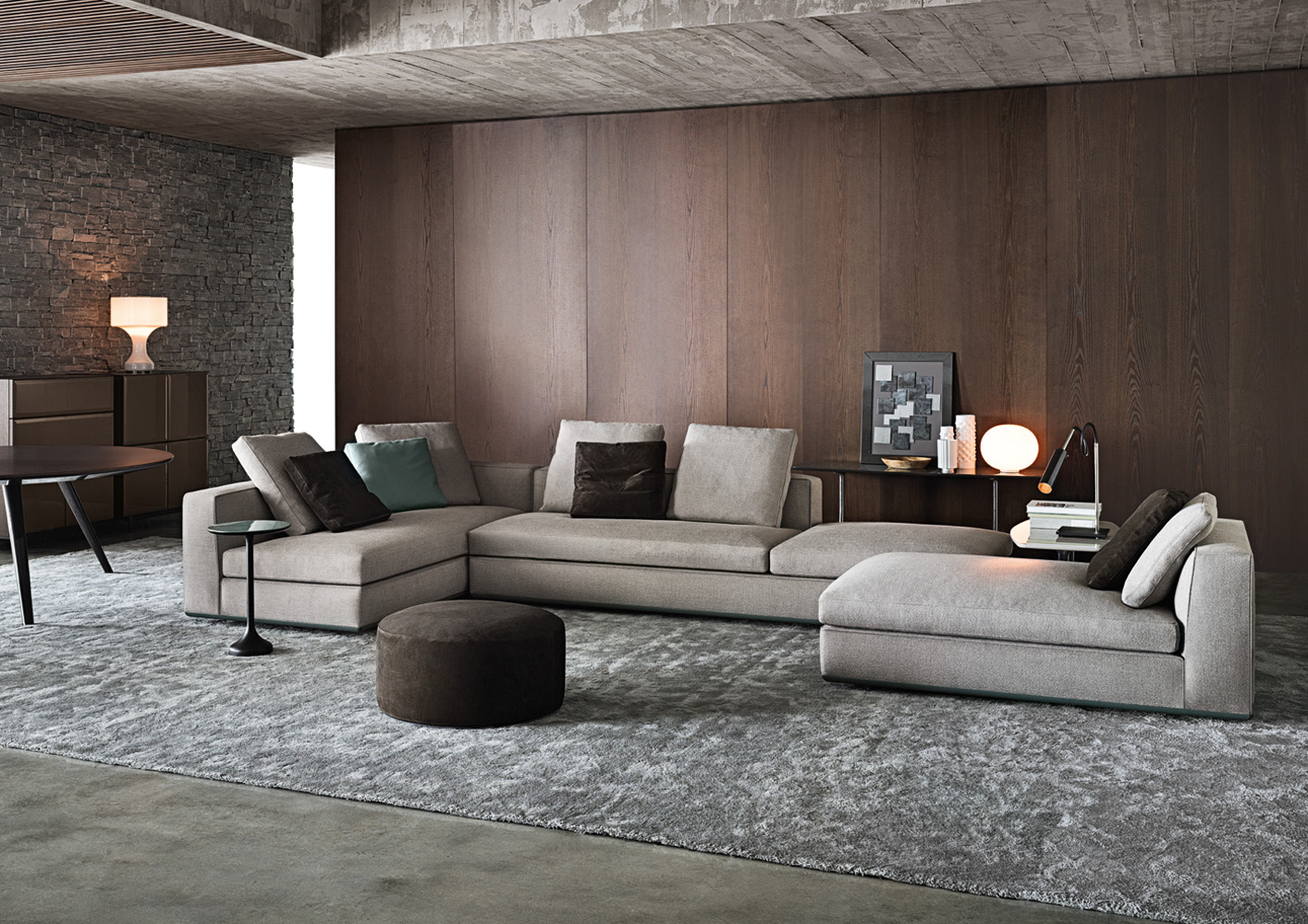 Rivera
With its midcentury-esque credentials, this modern 'Rivera' sofa is the considered product of technical expertise, innovation and craftsmanship. The Rivera's warm iroko heartwood handcrafted base and woven backrest are standout features, ensuring it maintains a timeless essence.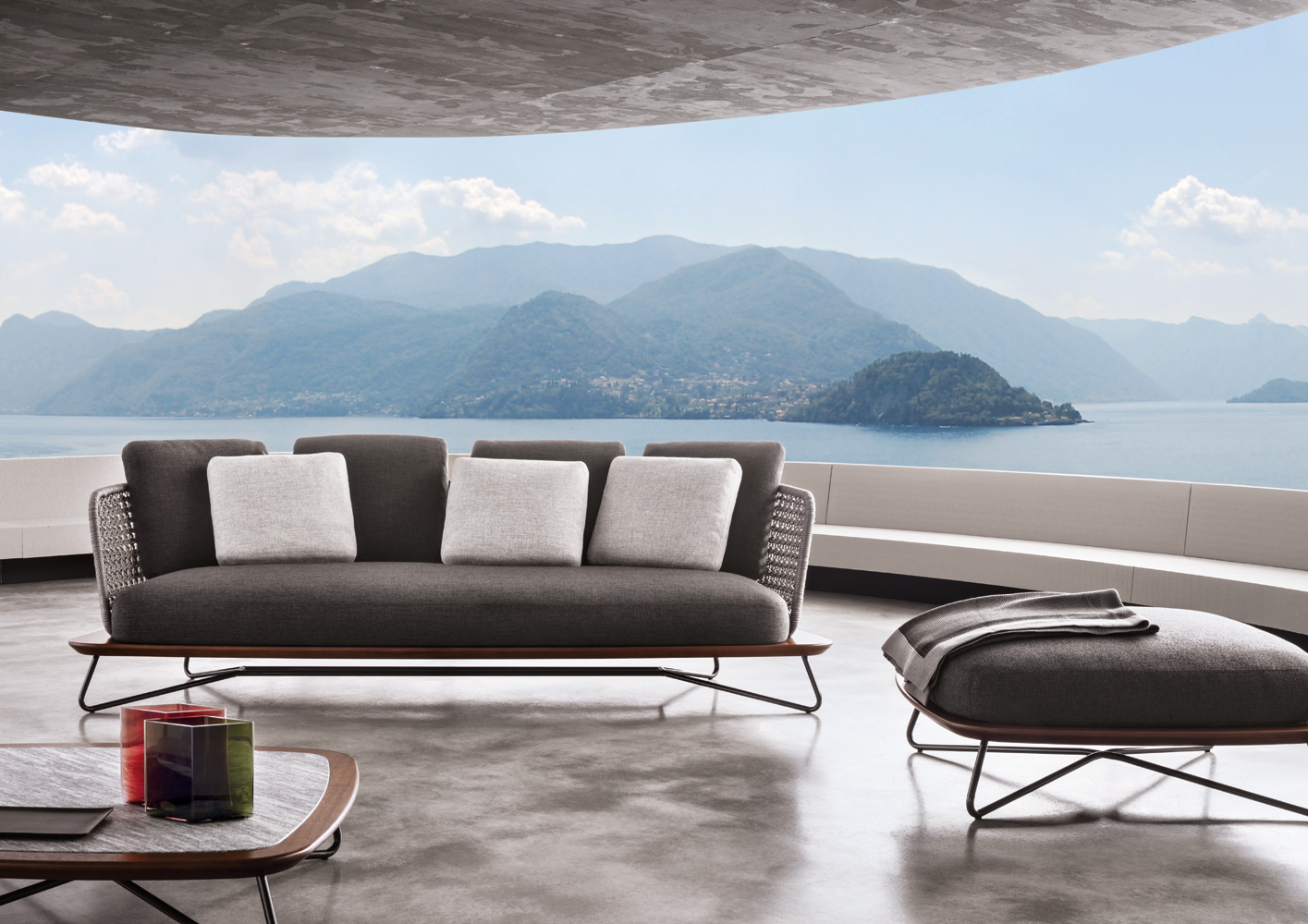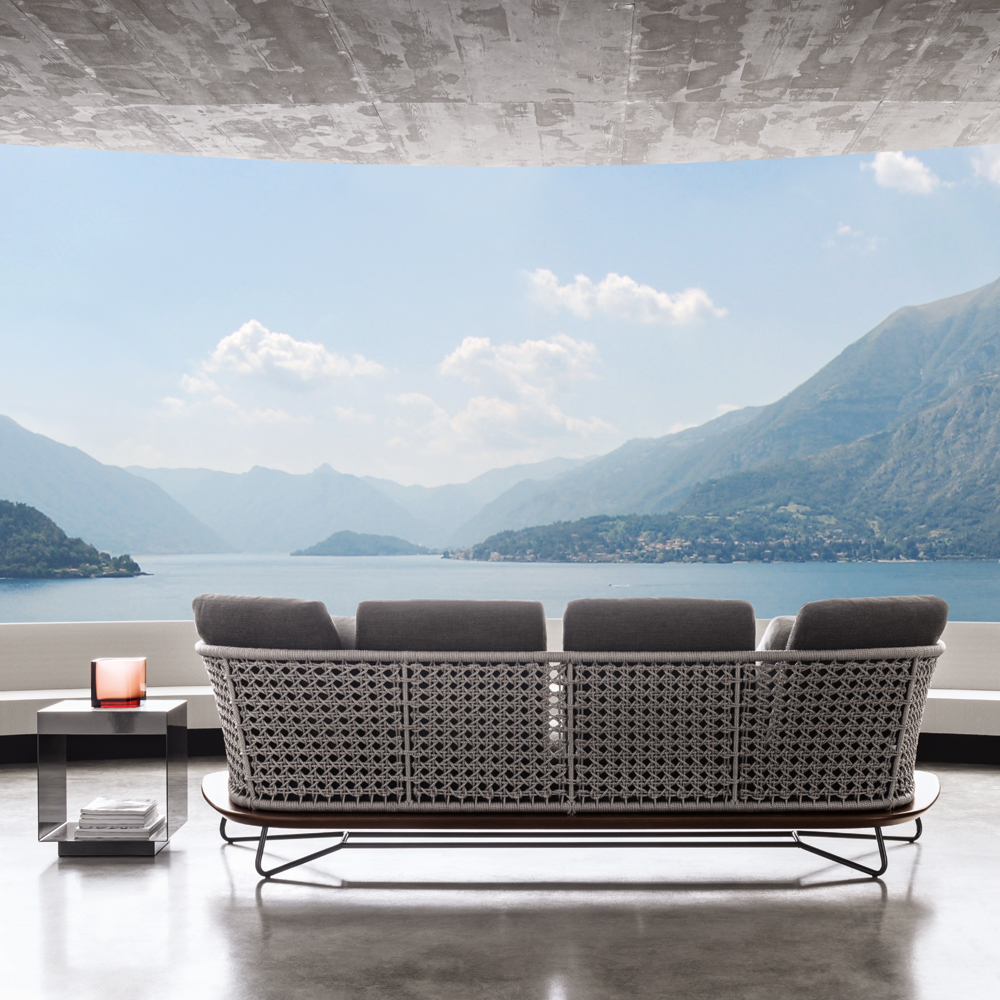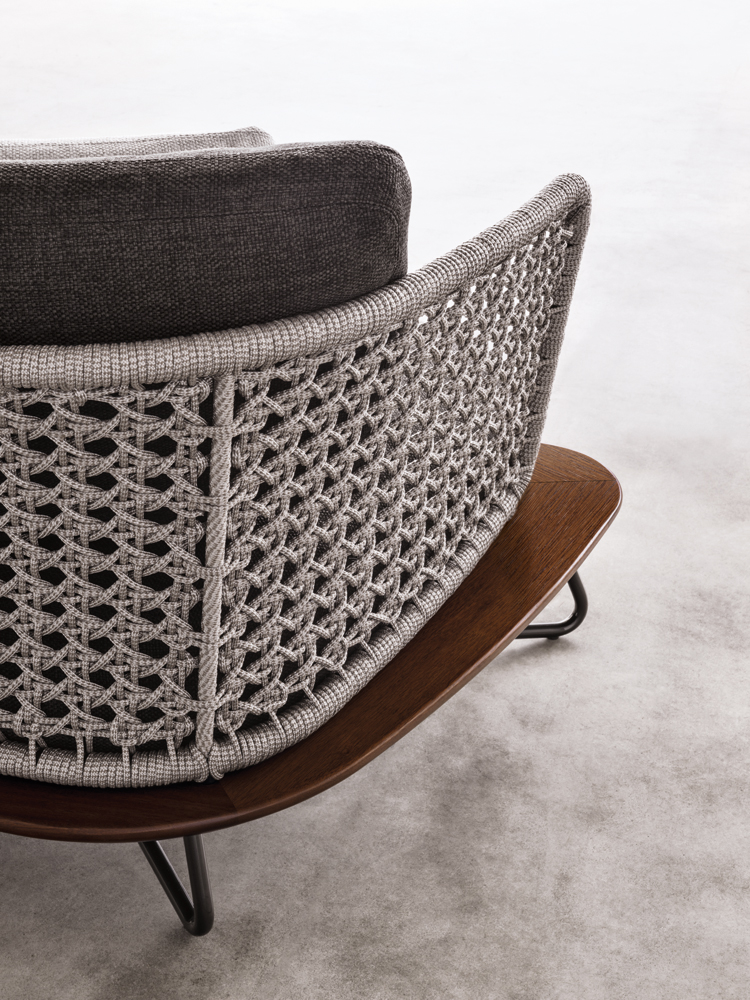 Seymour
Despite its curving formality, the 'Seymour' sofa is harmonious and winsome, with ample room to drape oneself.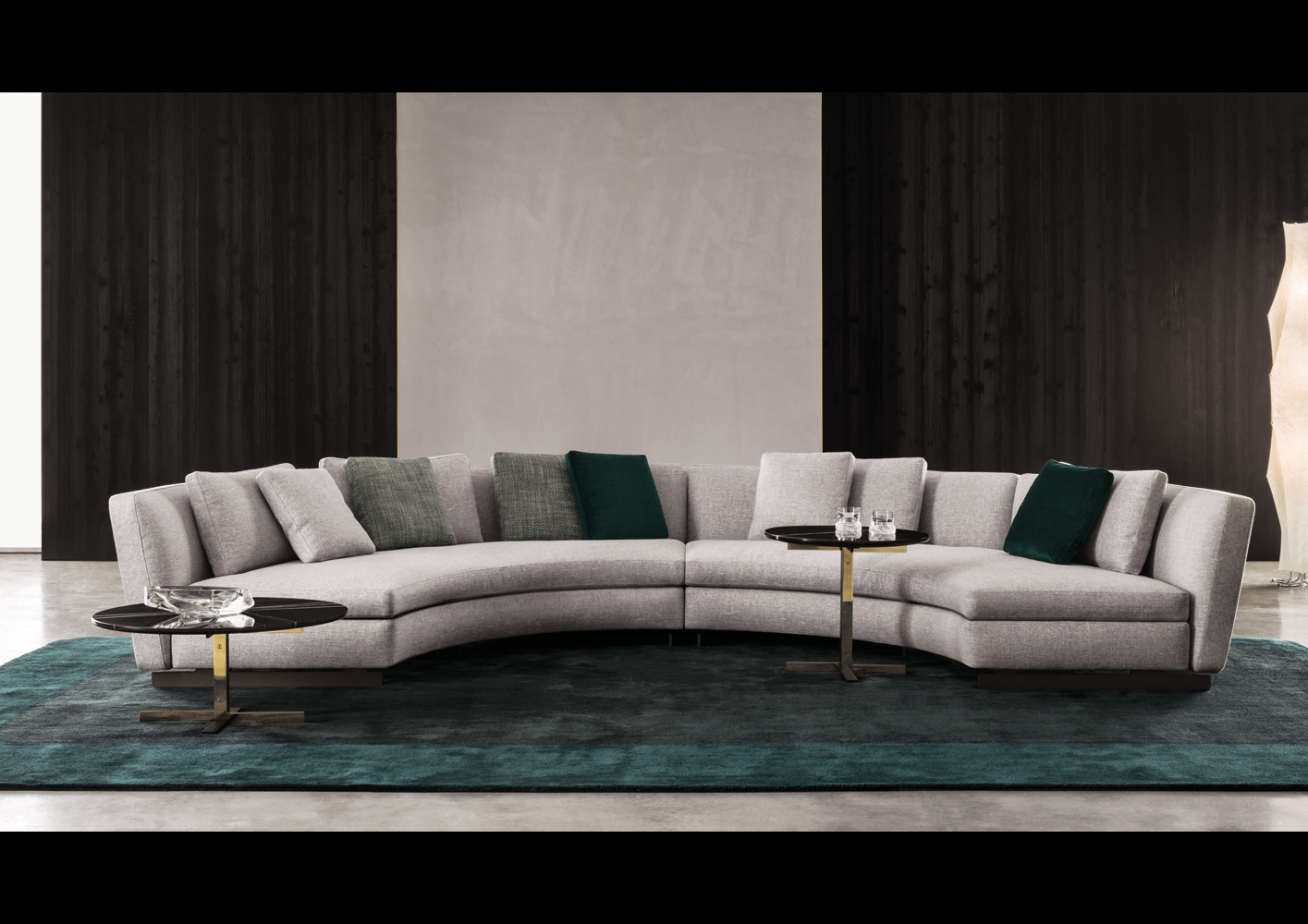 Sherman.93
With a depth of 93cm, the handsome 'Sherman.93' fits seamlessly into any tight spot.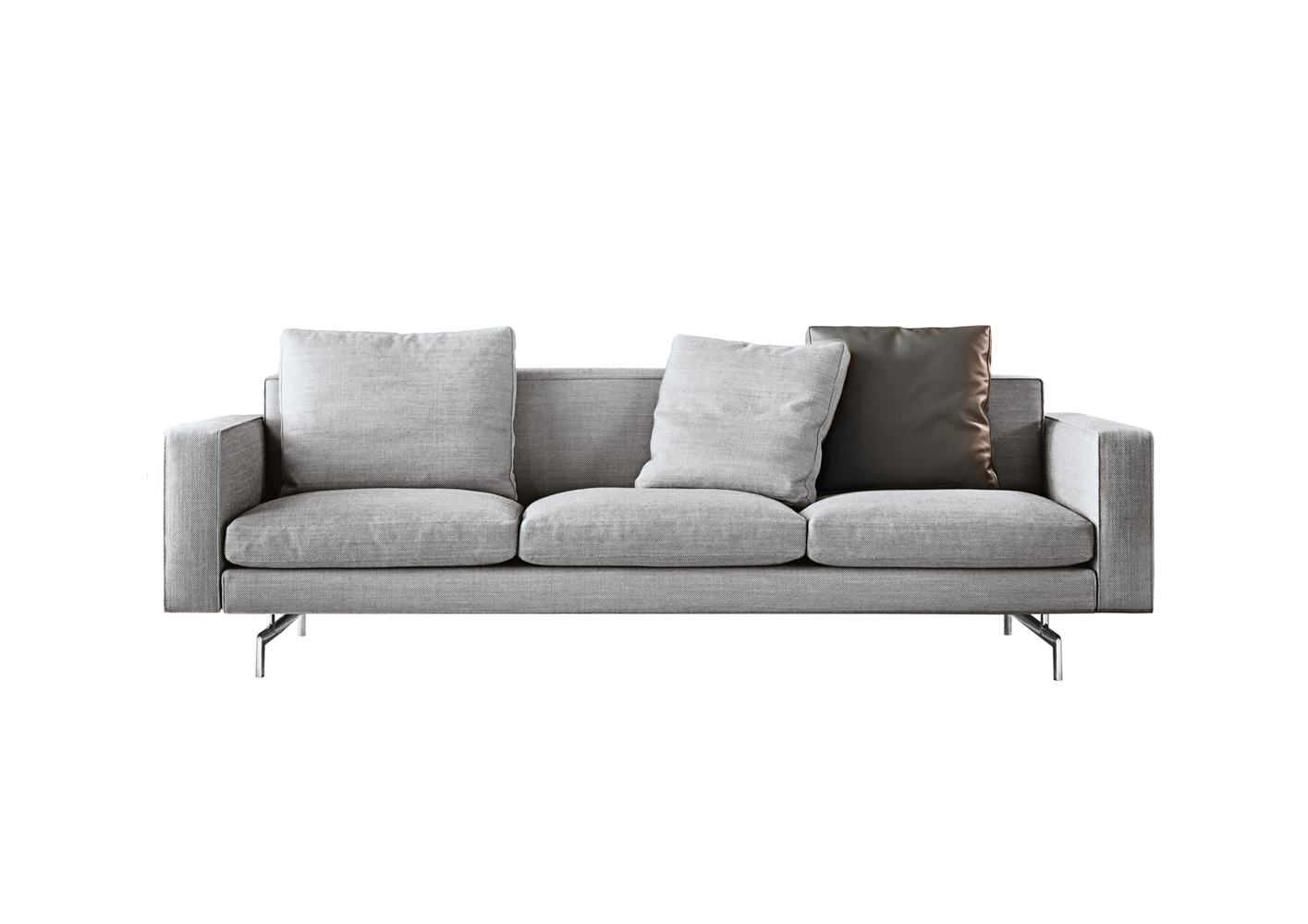 Smith
'Smith' is a minimal and simple lounge system whose form will enhance a modern public space.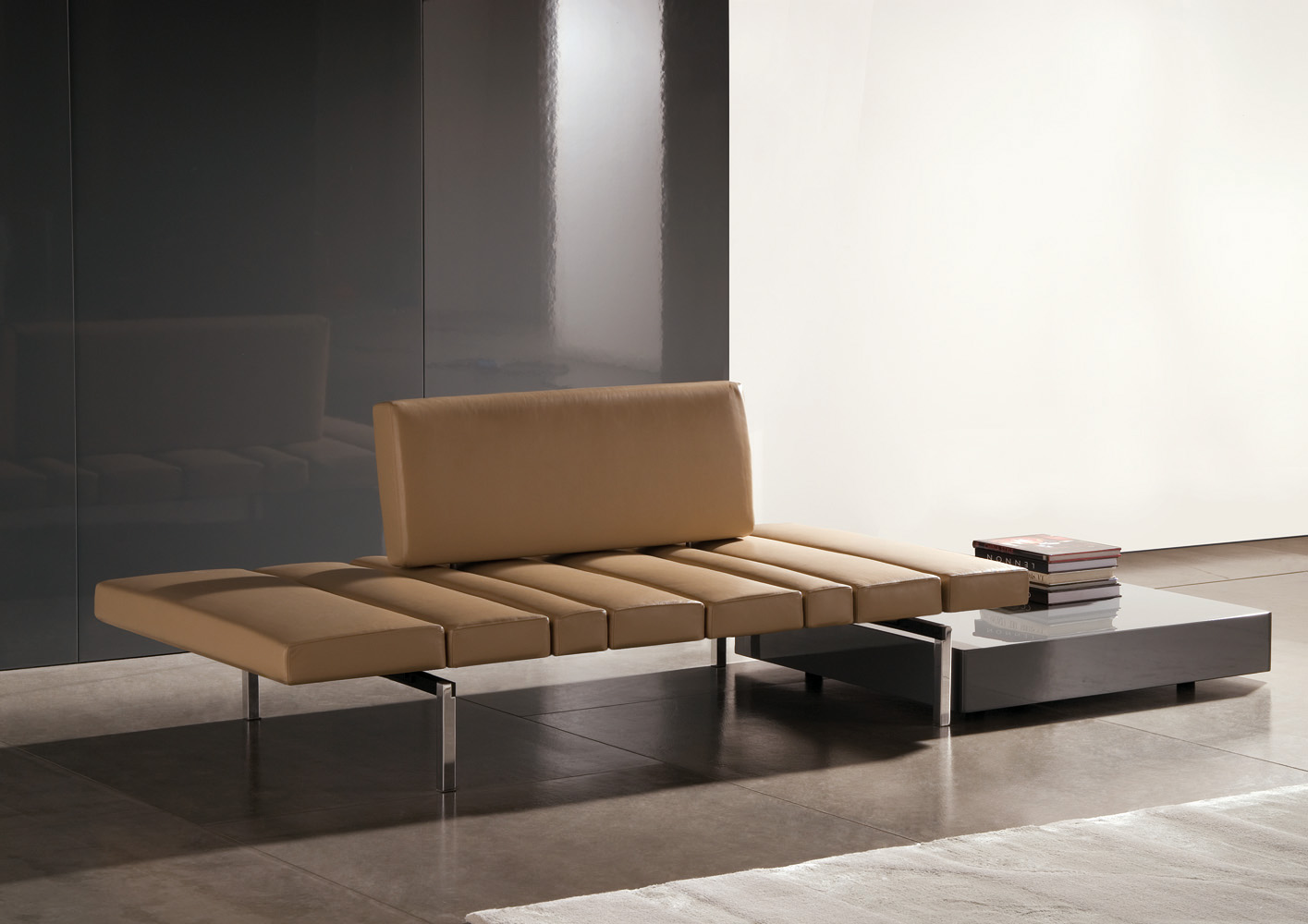 Spencer
'Spencer' is a beautiful sofa whose effortless design recalls shapes often associated with the 1960s and 70s. Upholstered in leather (pictured), it has a distinctly modern Danish appeal.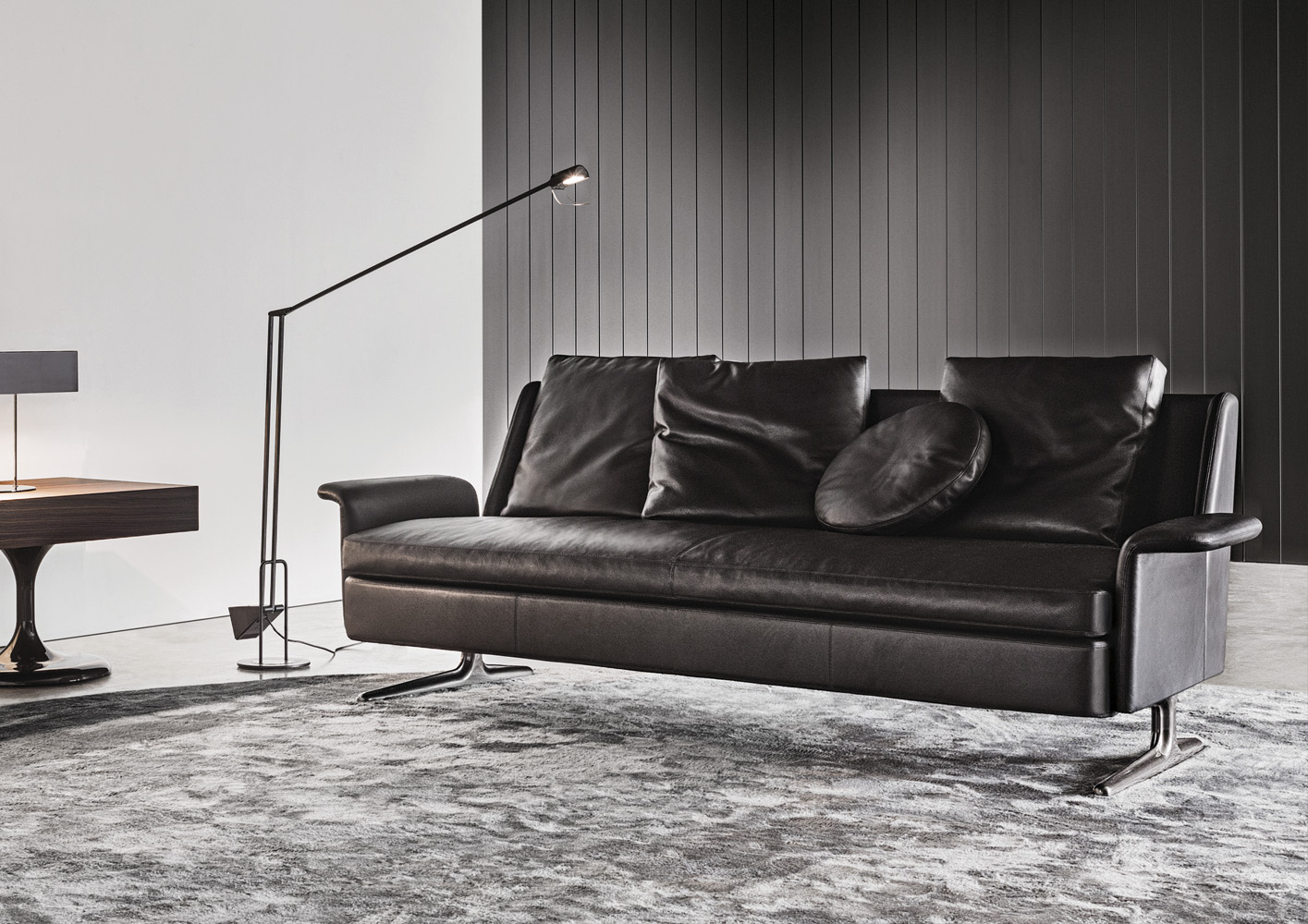 Williams
The classically shaped 'Williams' seating system incorporates a "thermosensitive new-generation foam [that is] self-moulded [and] allows weight to be properly distributed."
Yang
'Yang' offers a dynamic seating system, mixing geometric lines, soft volumes and varied seat arrangements. Designed with a younger audience in mind, 'Yang' is cozy and curious, inviting self-expression through its adaptable form.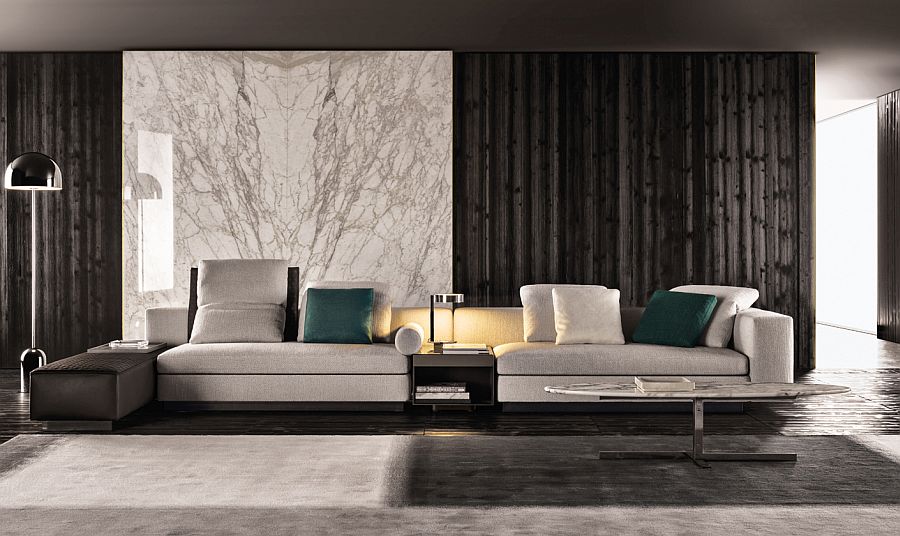 All images © MINOTTI S.p.A.