The idea of an inviting family house and minimal style generally do not go hand-in-hand. It seems like a conflicting design idea where one negates the other. Yet, this ingenious family residence in Sieroslaw, Poland showcases precisely this blend of contrasting ideas, thanks to innovative design from mode:lina studio. Designed to meet the demands of a family with a young child and a dog, the modern-minimal interior had to be both refined and kid-friendly without seeming far too sterile or impersonal. This was accomplished using a combination of raw textures and wood, along with a neutral backdrop and pops of bright color.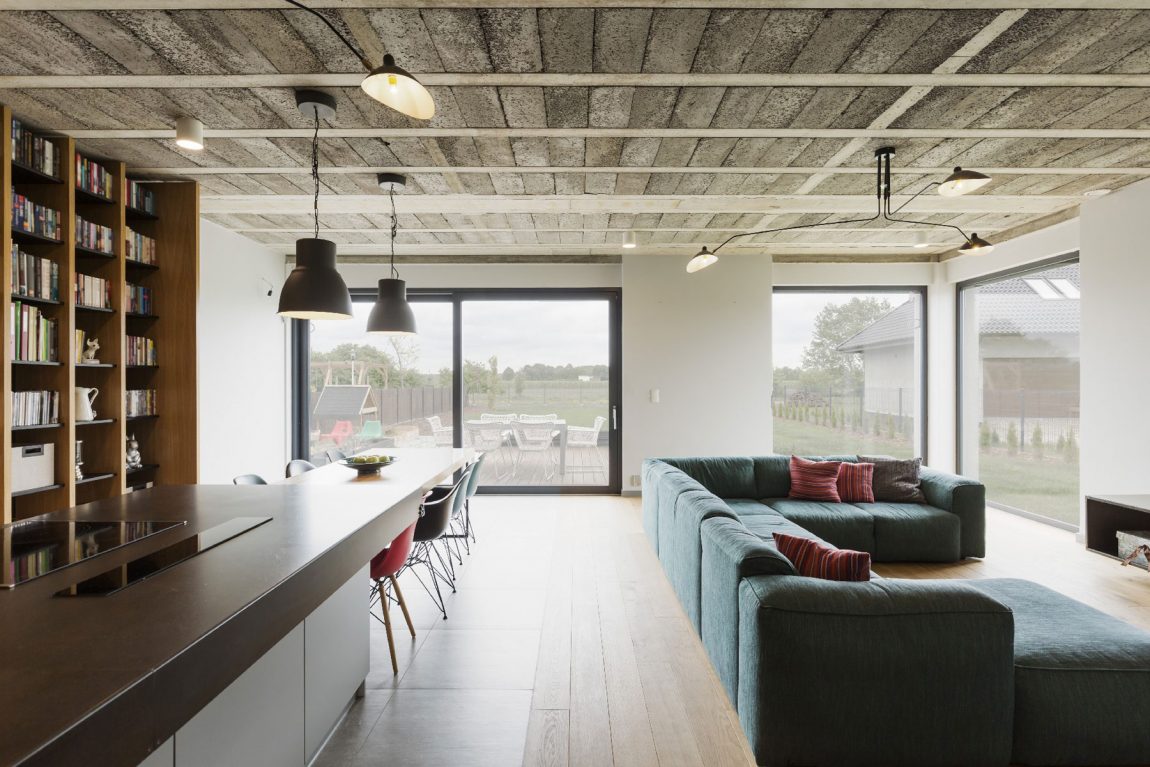 RELATED: Creative Origami House In Japan Combines A Distinct Silhouette With Modern Minimalism
The living area is highlighted by the beautiful blue sectional on one side and a contemporary fireplace on the other, with built-in seating next to it. Flowing into the dining area and the adjacent kitchen, the entire interior seems like one large social zone where each space melts into the next in an effortless fashion. Oversized pendant lights and ample natural ventilation elevate the ambiance of the home, even as furniture ushers in some much needed color. With bedrooms and bathrooms also embracing this minimal-ergonomic look, this is a home where simplicity and practicality trump aesthetics. [Photography: Photographee.eu]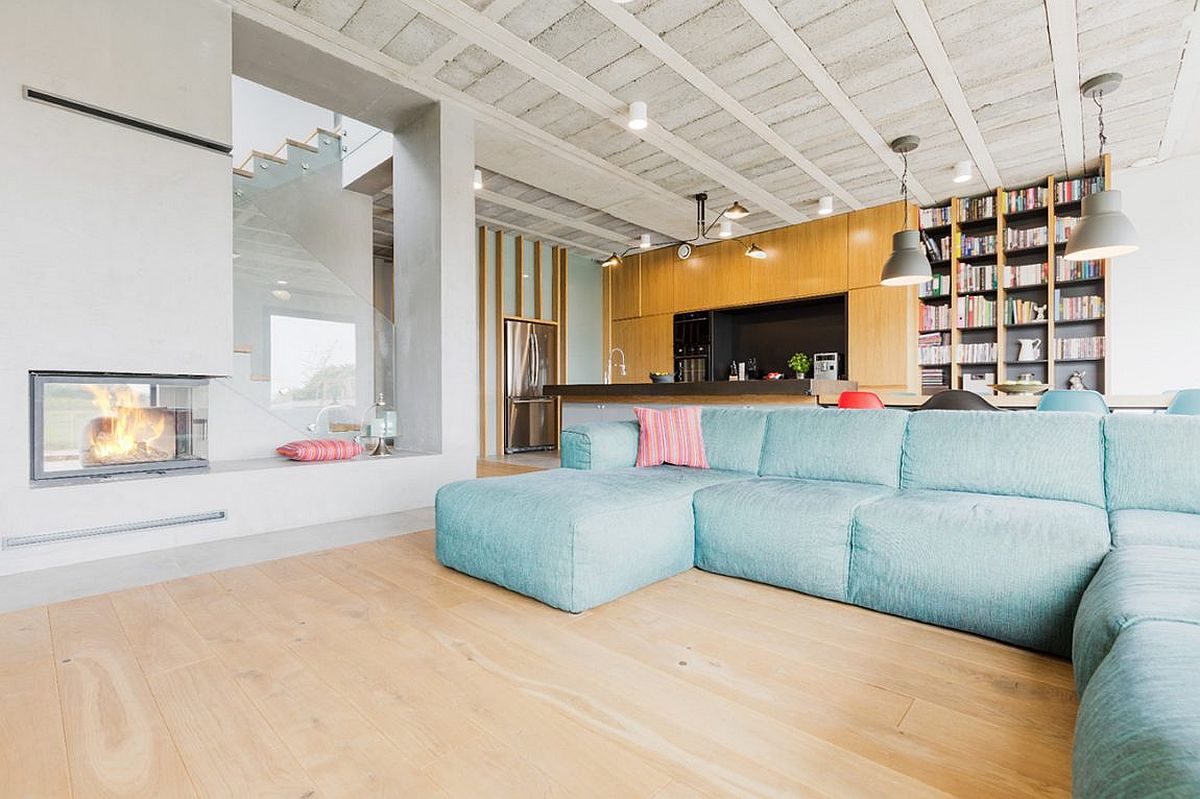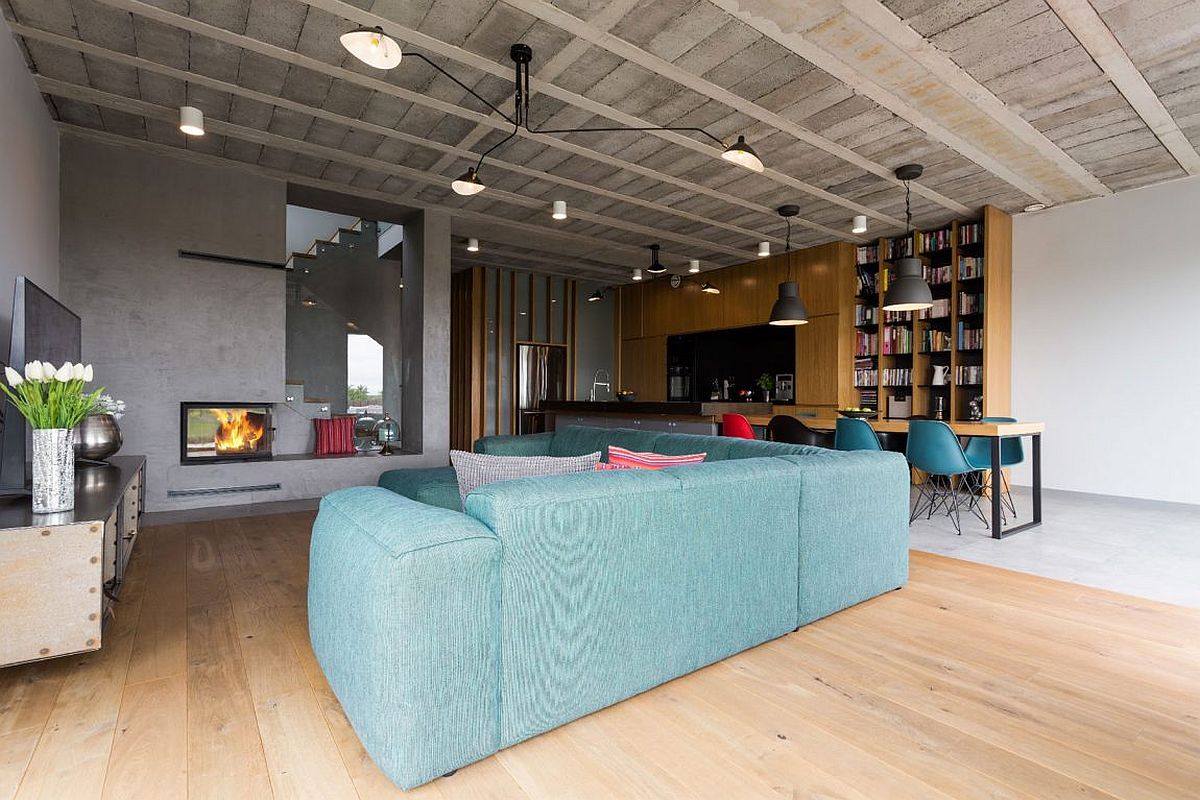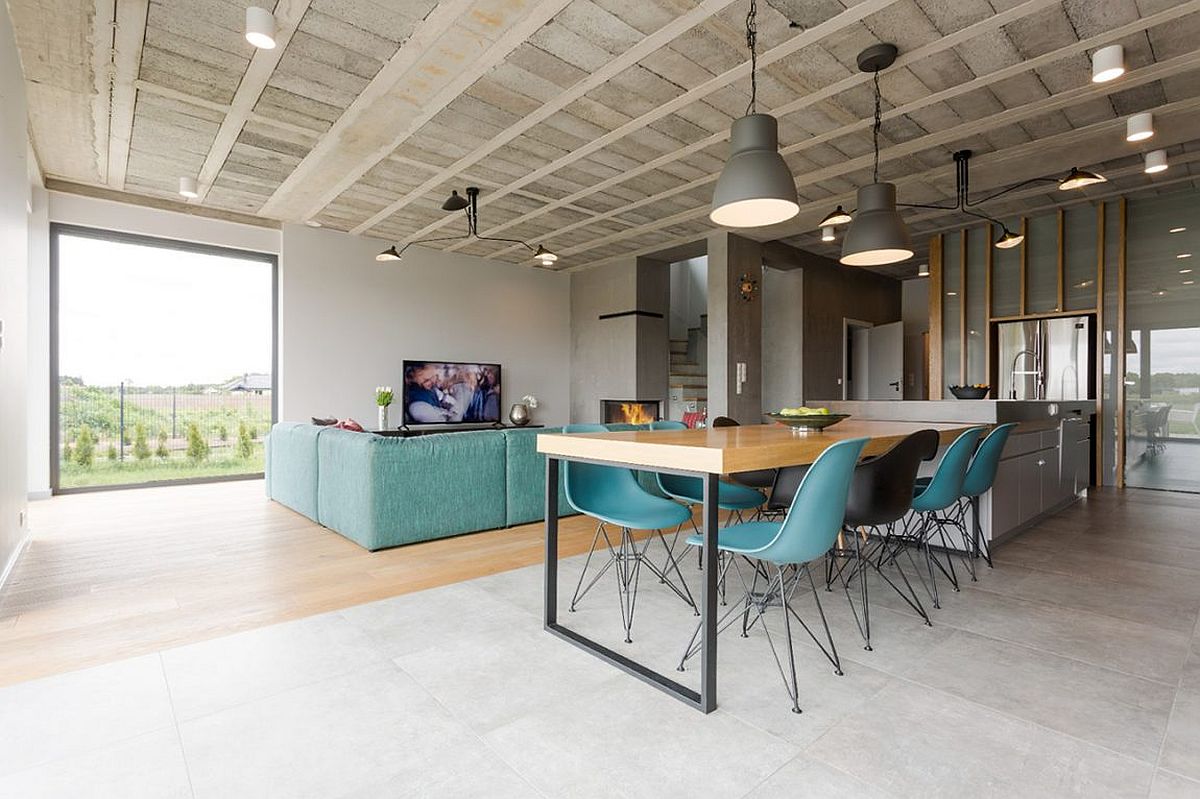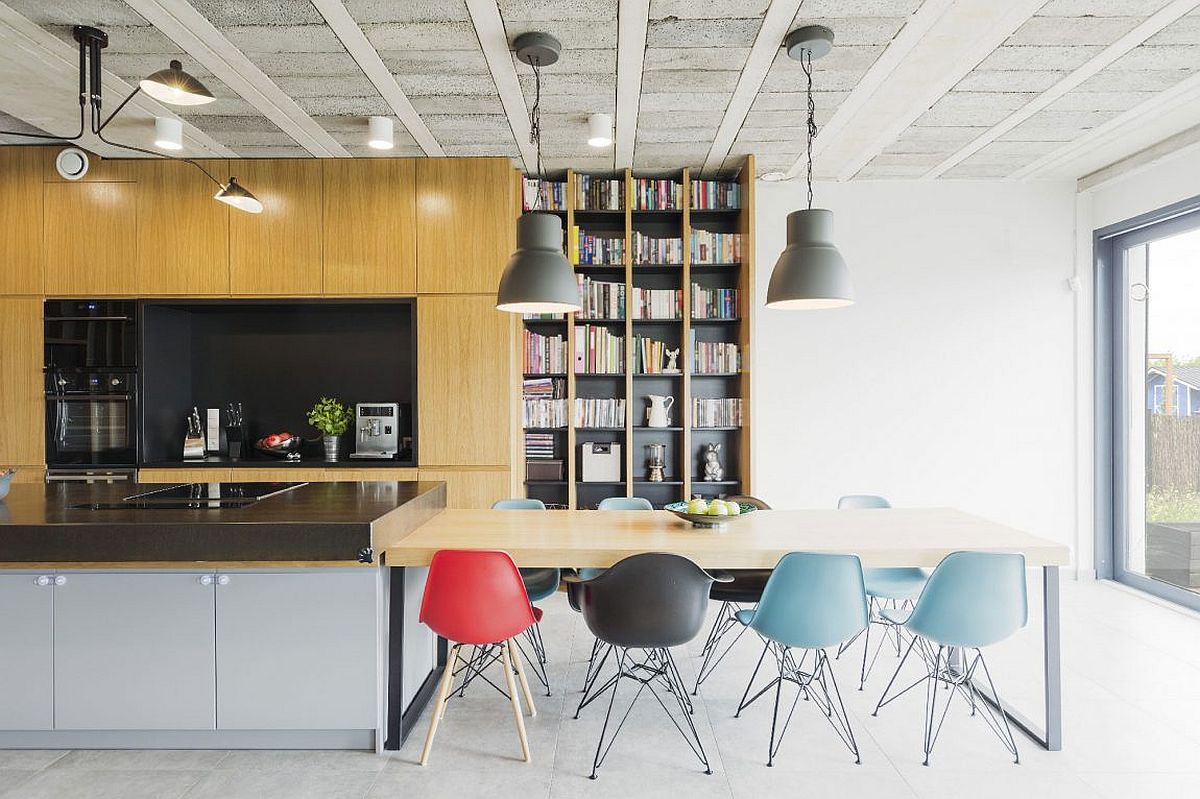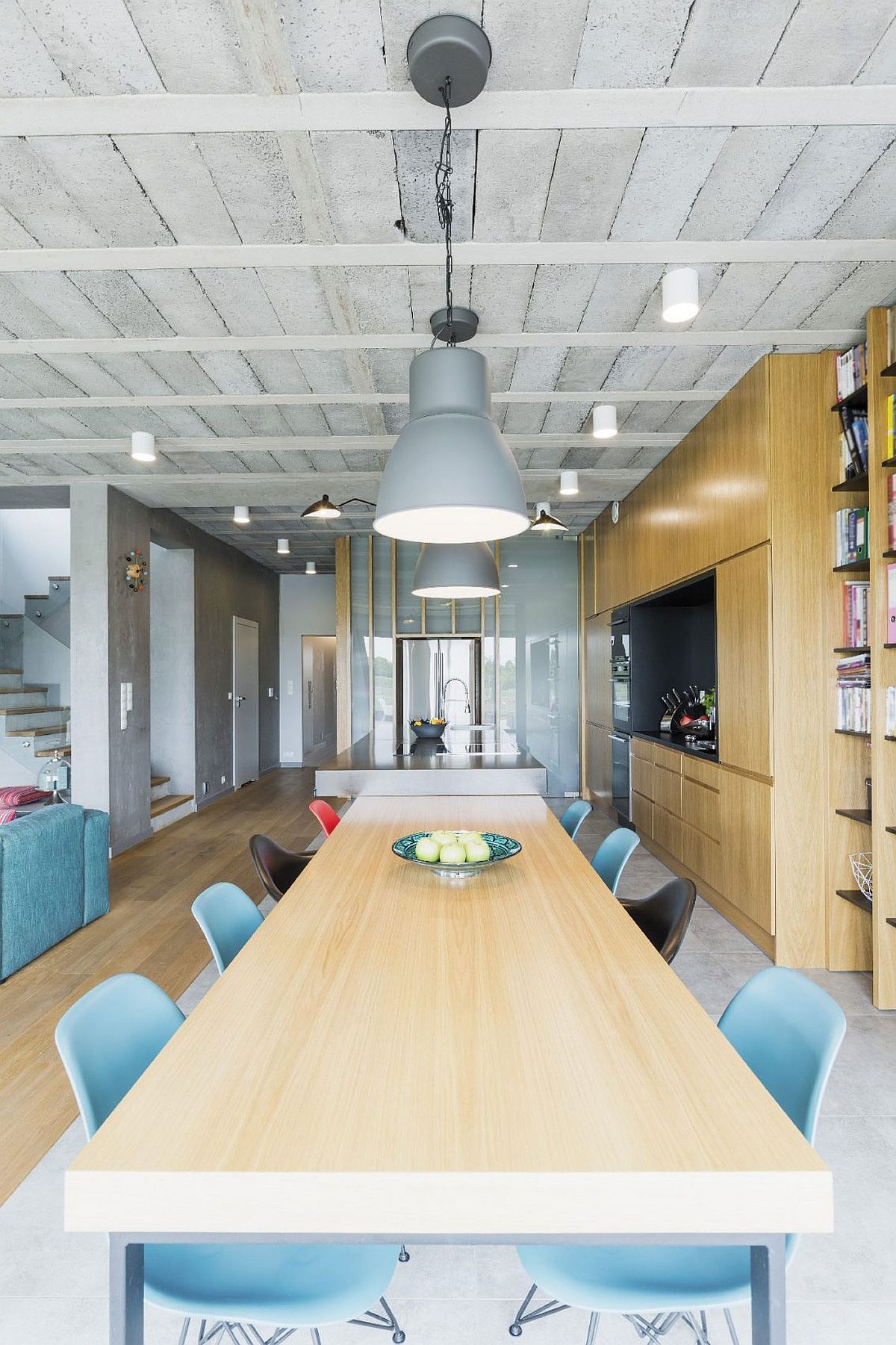 RELATED: Dynamic Minimalism: Luxurious Family Residence in Austria
Optical lack of the furniture enlights minimalistic character of the interior. There are no heavy, self-standing objects and every storage space has been aligned to the walls. This integrity fulfills using of the same materials for building furniture and finishing walls and floor. The only exposed objects are single chairs…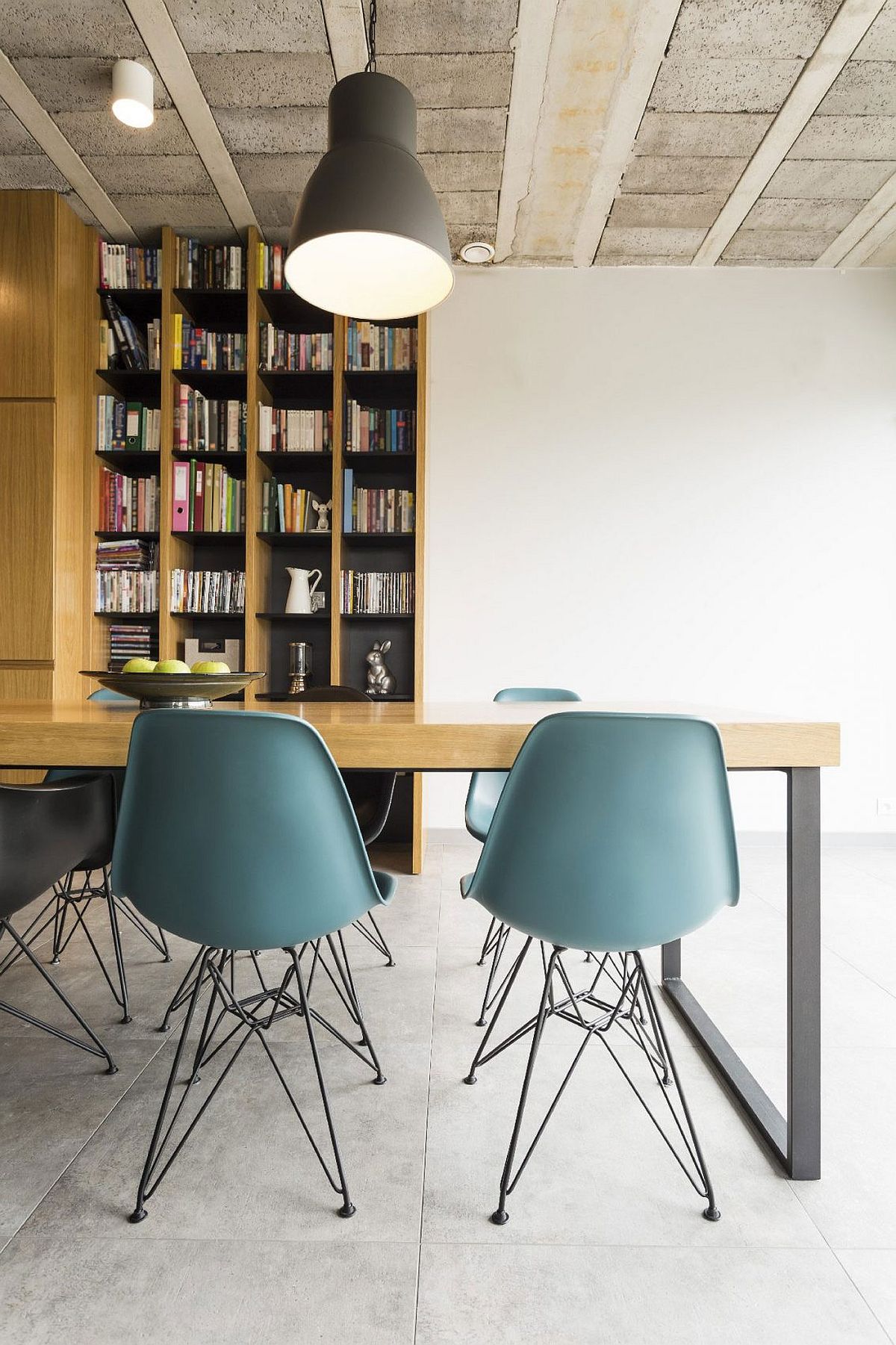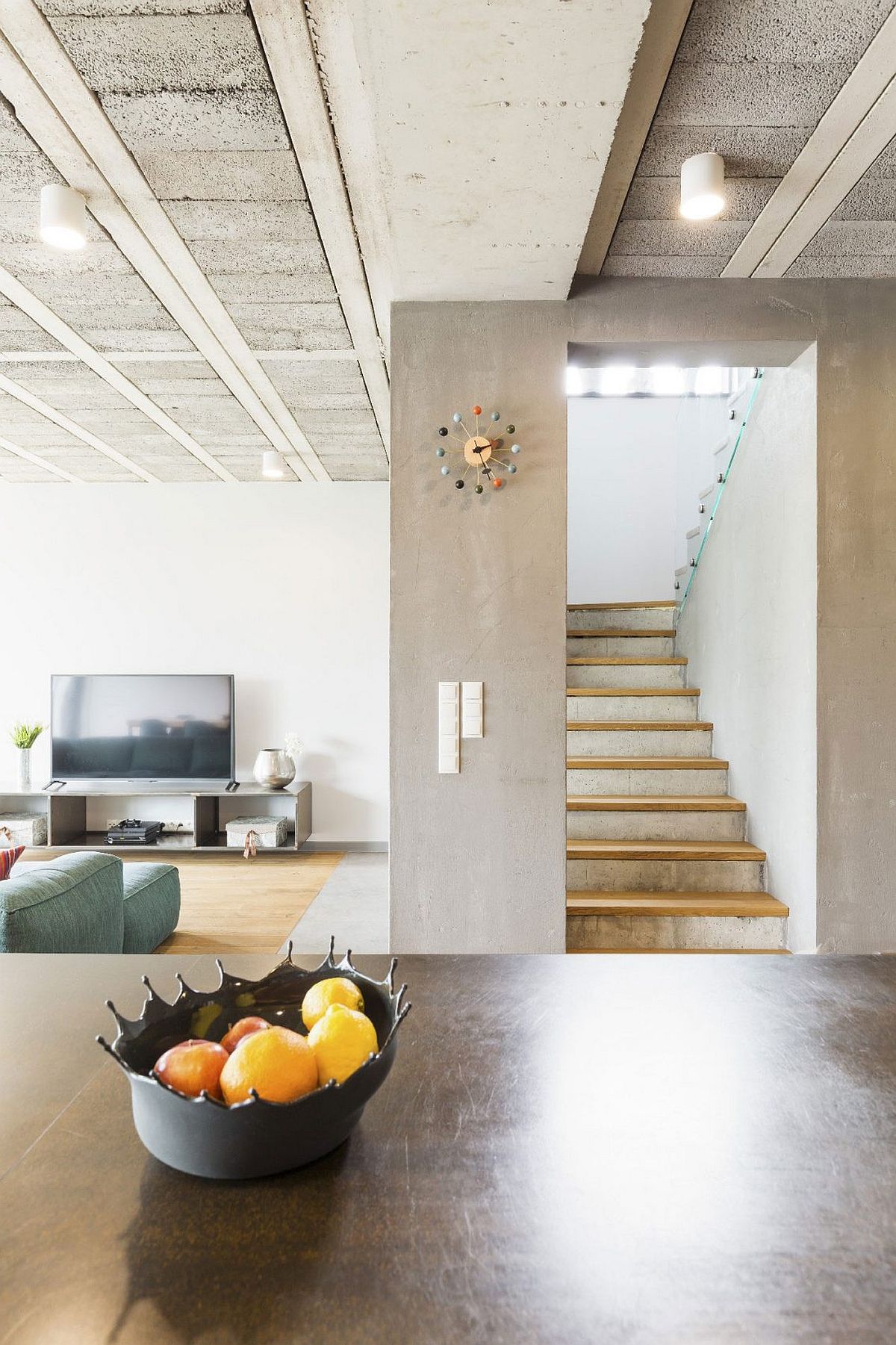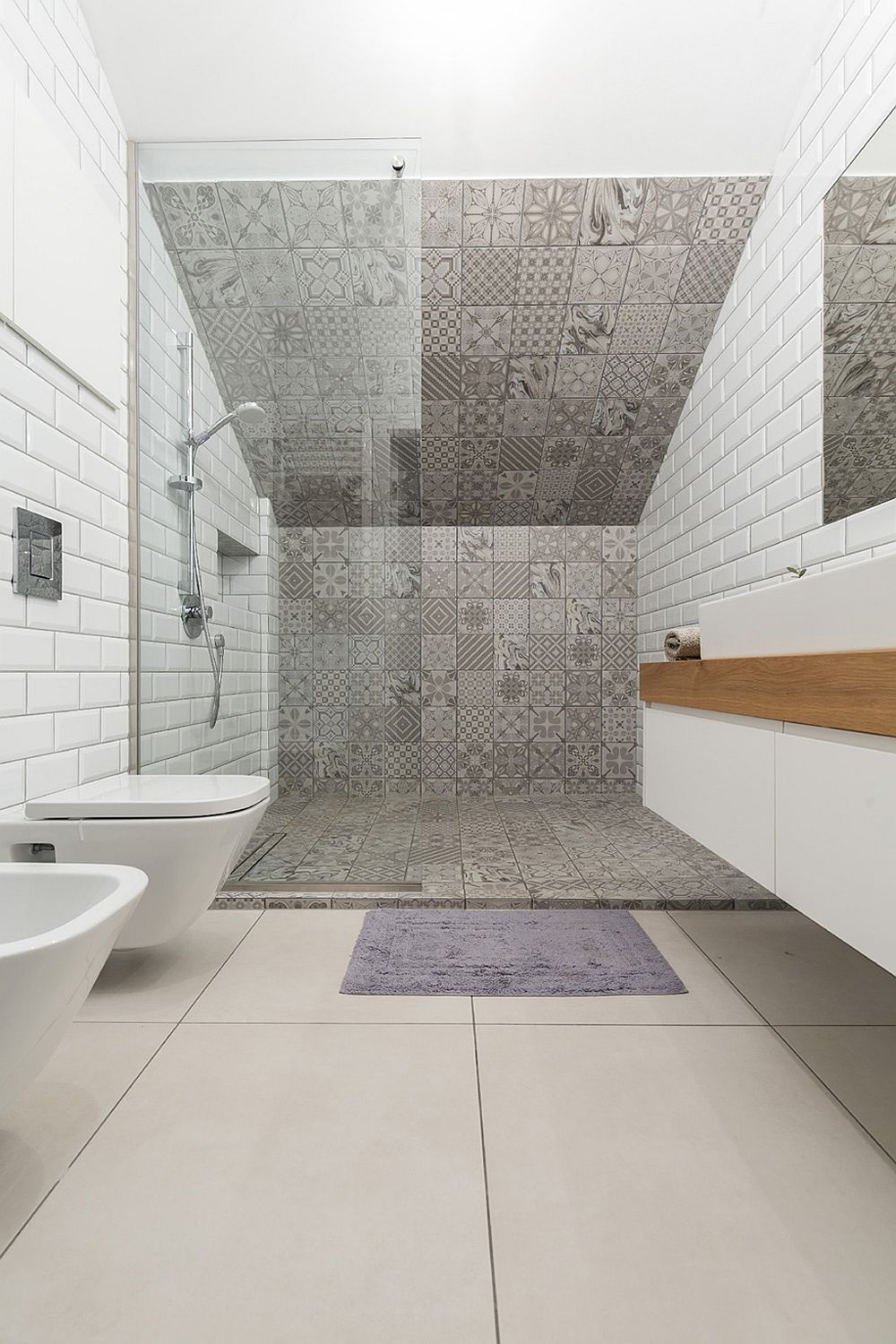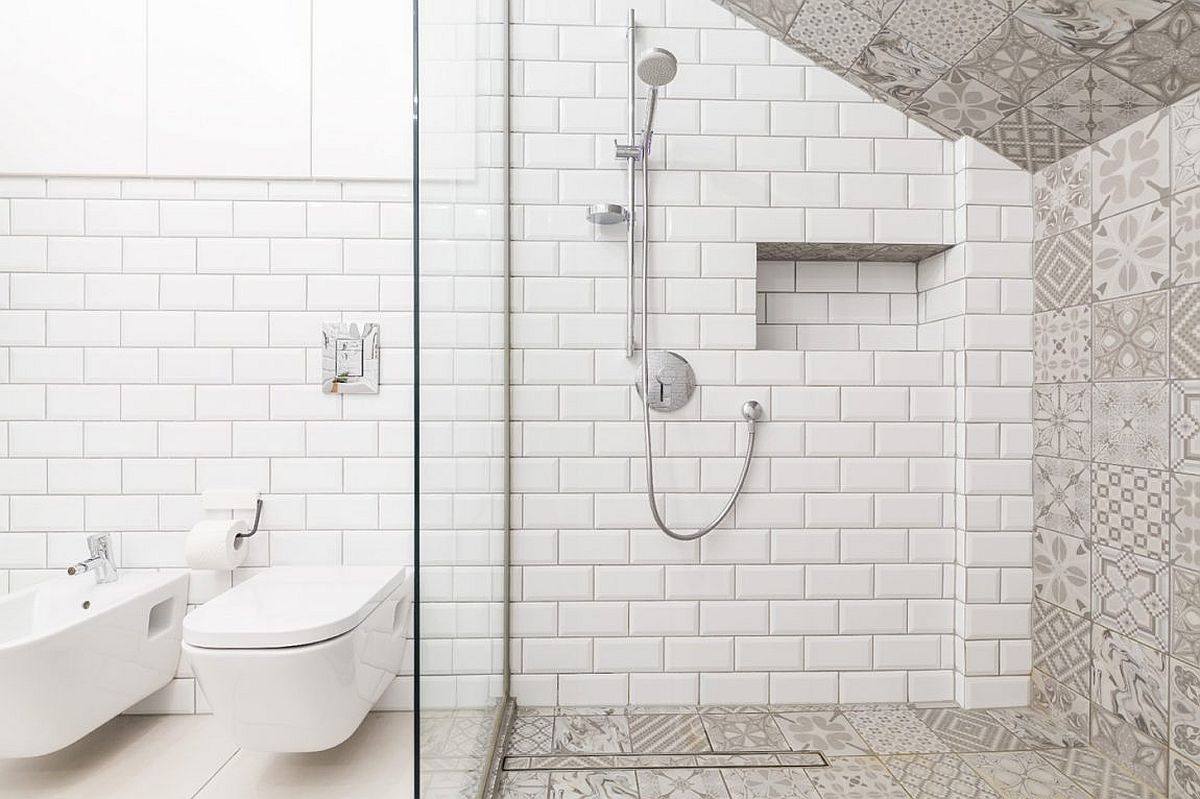 Liked the story? Share it with friends.