It is hard enough to design an ergonomic and aesthetic modern apartment in limited space, but the task becomes trickier when you need to also incorporate a design studio within the limited confines. Add to this the need to transform it into a safe and kid-friendly setting that a six-year old can also enjoy and you have the Brandburg Home and Studio in Poznan. Crafted with care and creativity by mode:lina studio, the smart apartment occupies just 37 square meters and manages to squeeze in a multifunctional studio, apartment and even a secret storage unit for the homeowner's kid.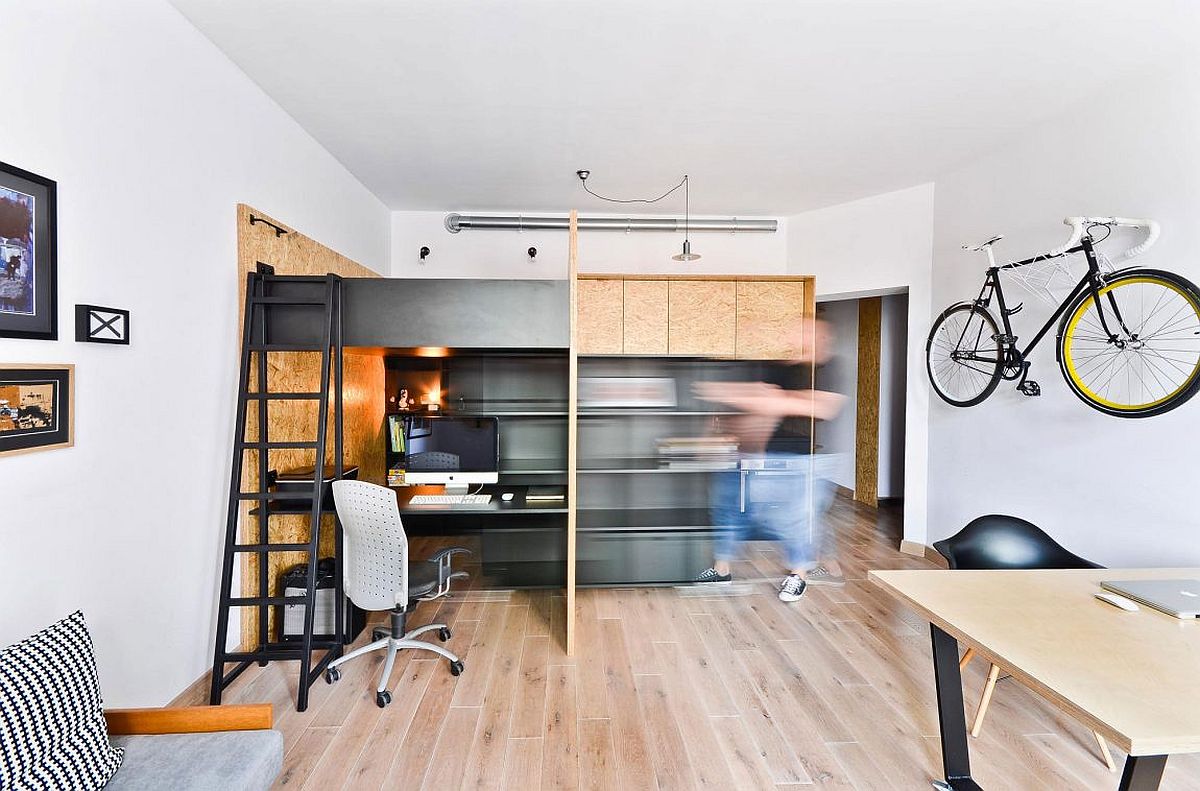 This was accomplished by using a custom-crafted box made out of sterling boards that sits at the heart of the revamped apartment. The cool box holds a dashing kitchen in black on the outside, a loft bed that acts as the bedroom and a home workstation that offers ample storage space. Inside the box one finds additional storage units along with a secret hideaway for the little one at home. There is also a cool cabinet that tucks away all those bundles of toys even as the open living area charms with a simple gallery wall, a small couch and a table on wheels.
RELATED: Tiny Student Apartment in Poznan Works Magic with Limited Space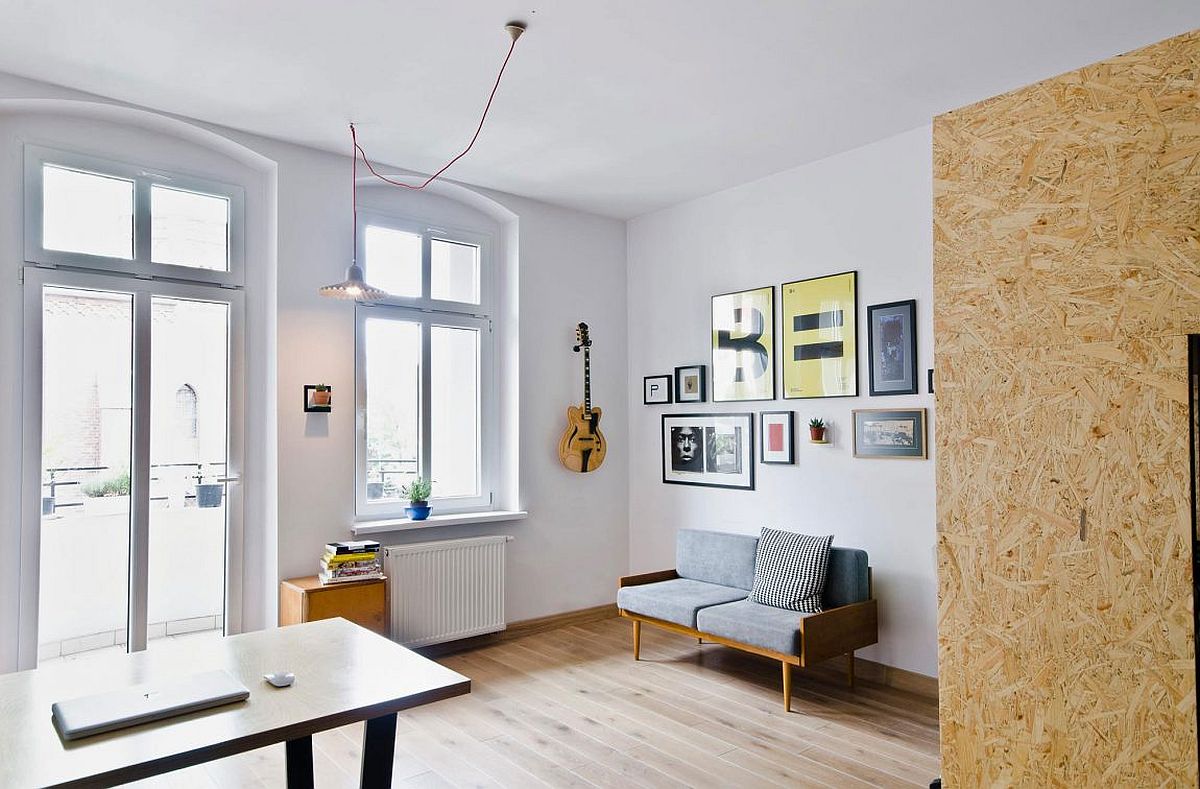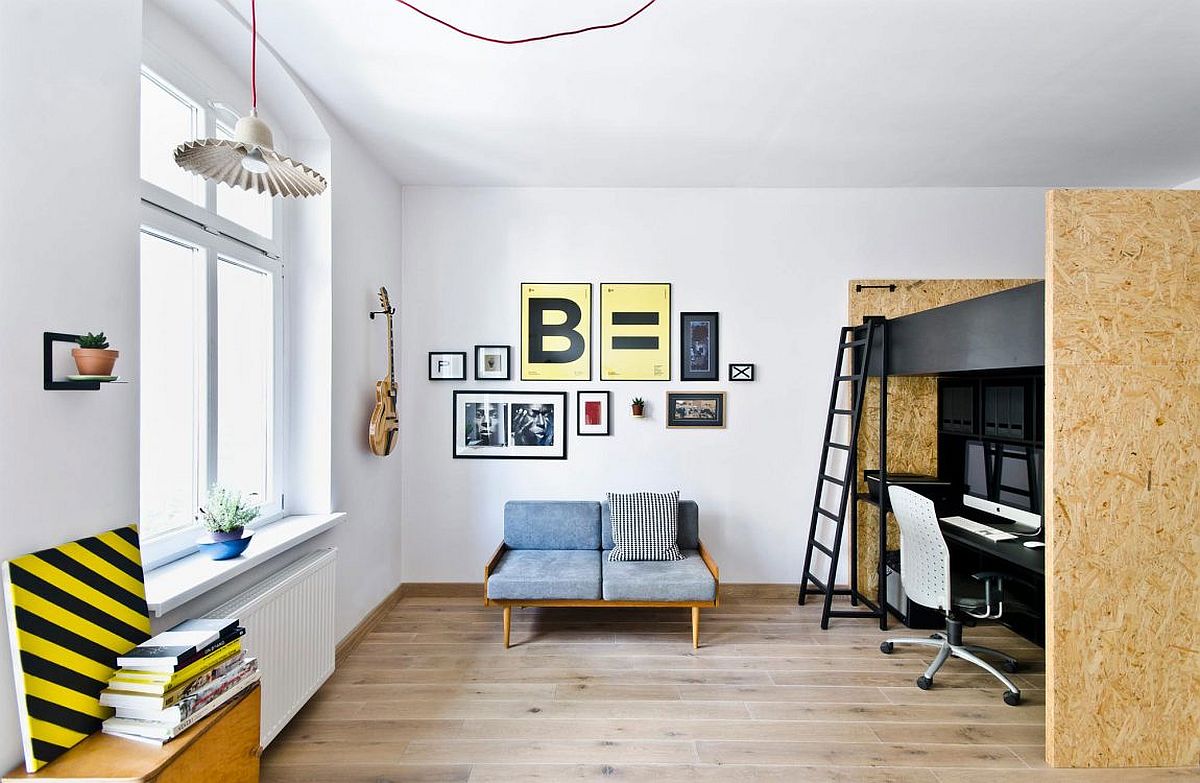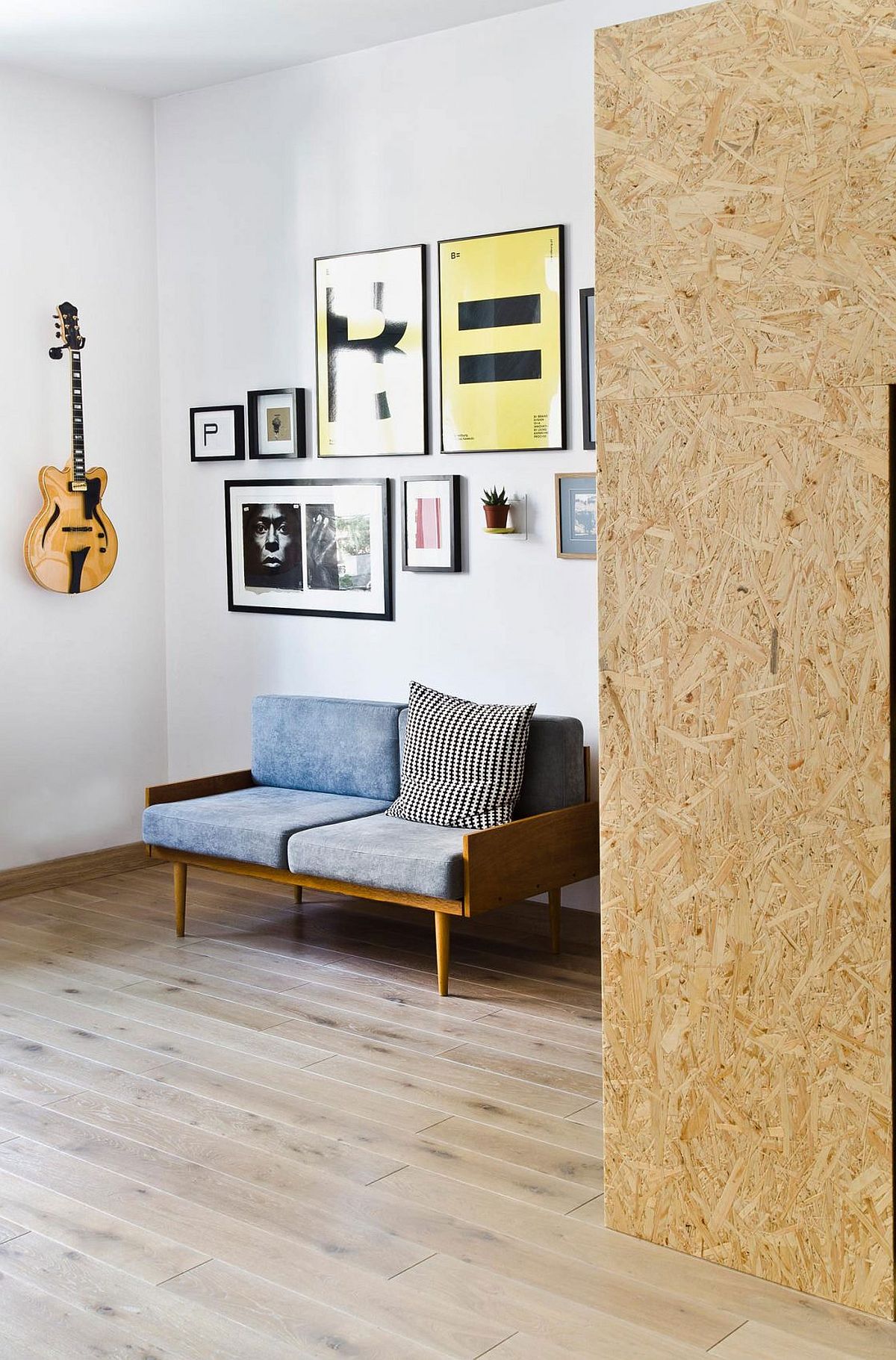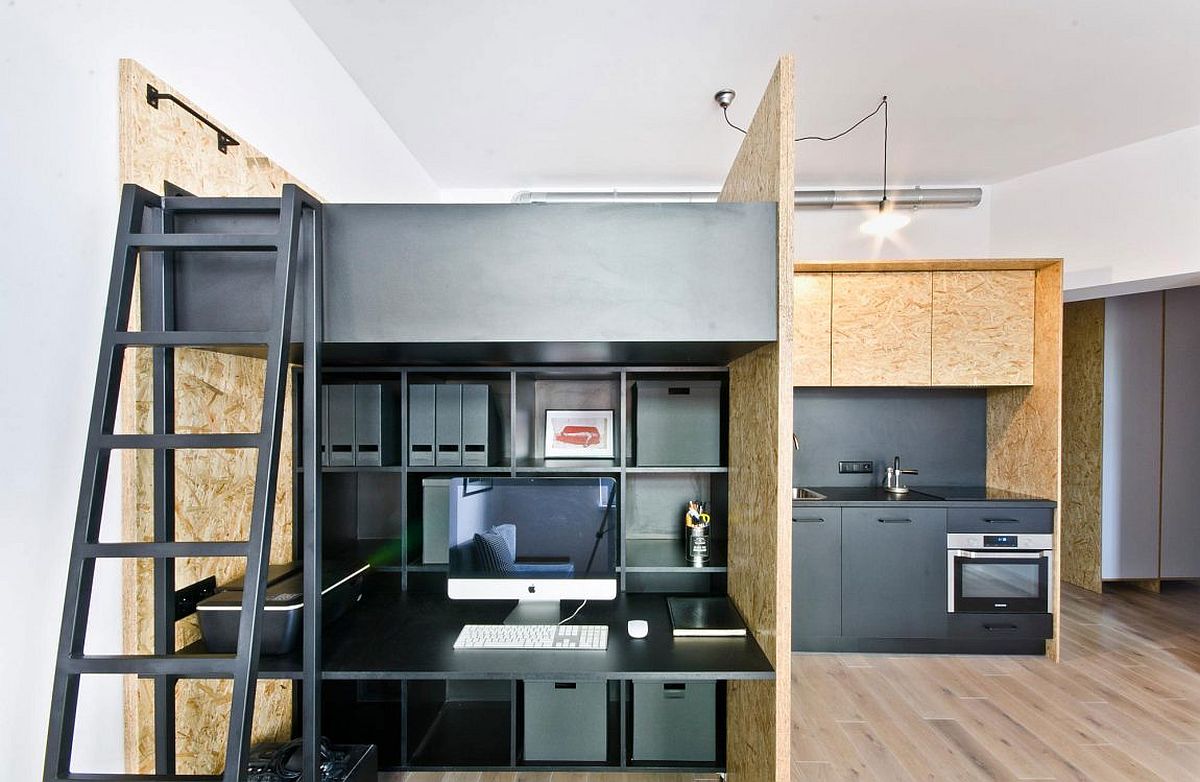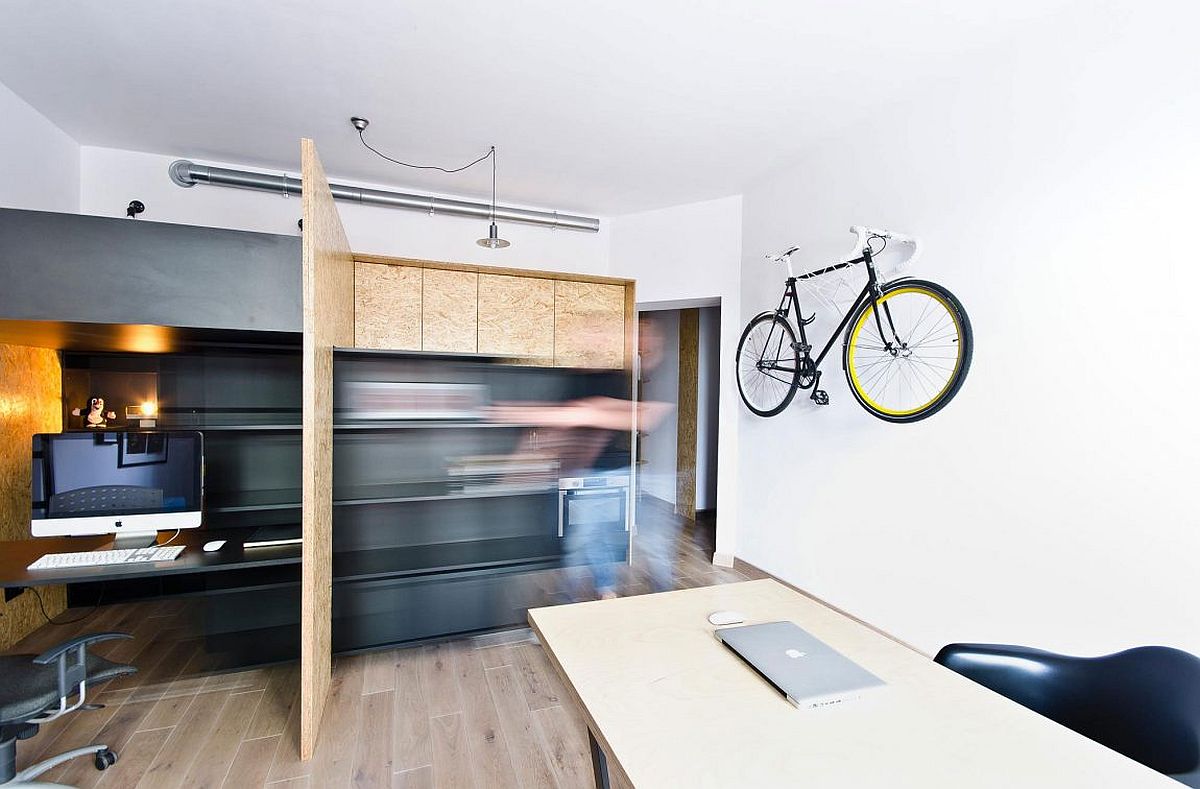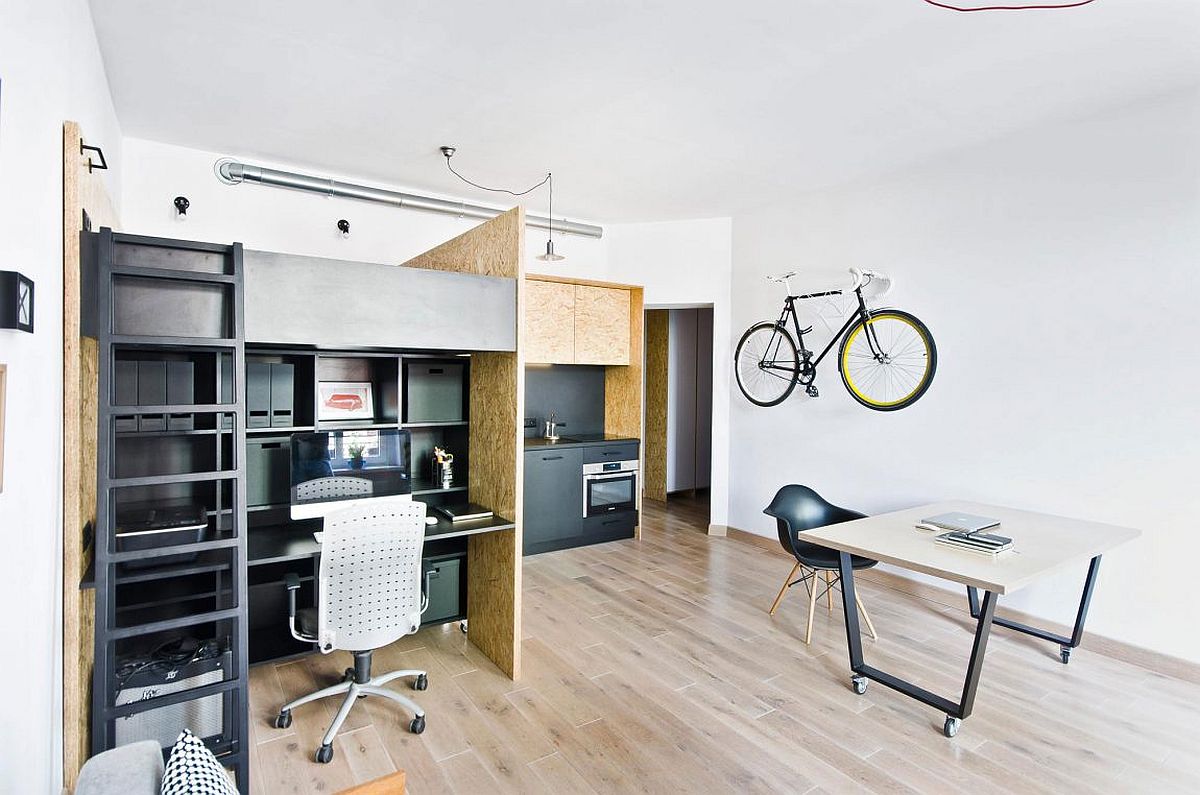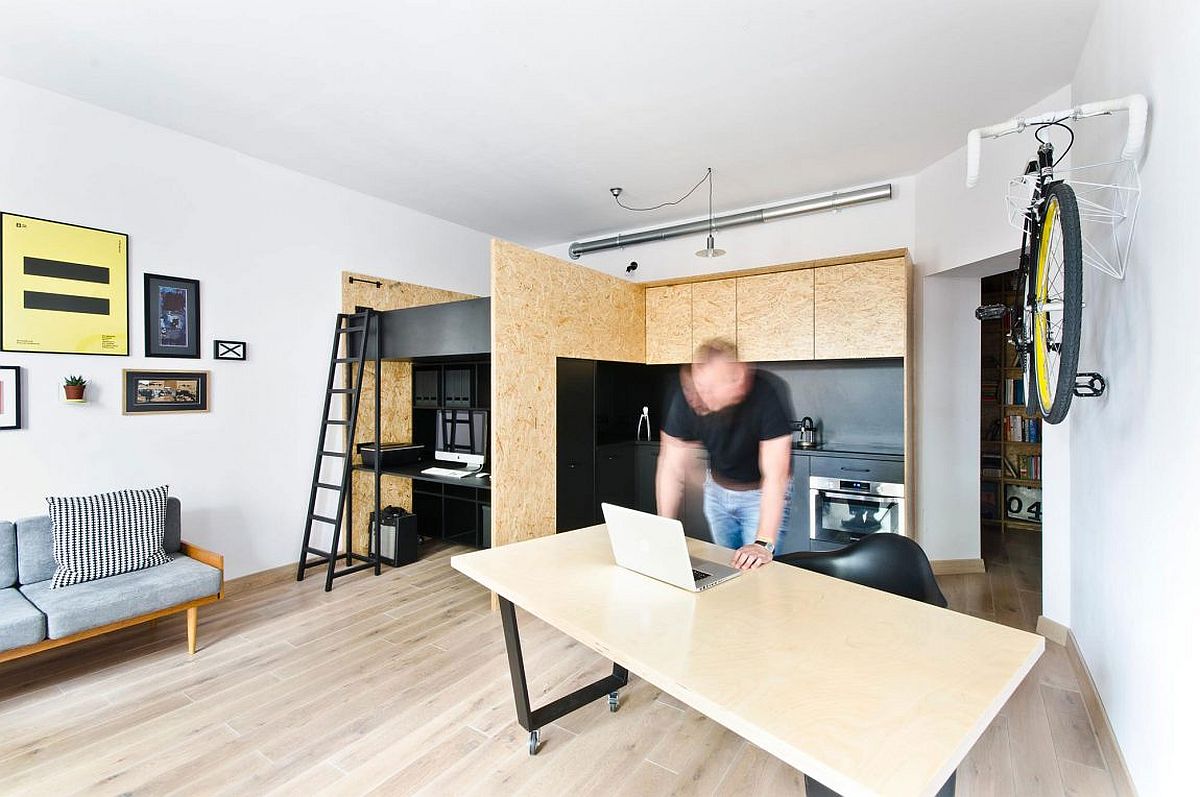 The minimal design of the apartment was specifically created to ensure that clients who step into the space do not feel like walking into a home. Yet, once the weekend rolls in or the sun sets on a long day, the apartment can be turned into a cozy, safe and wonderful living environment that is also welcoming. [Photography: Patryk Lewiński]
RELATED: Mobile Furniture: Multifunctional Versatility for Your Home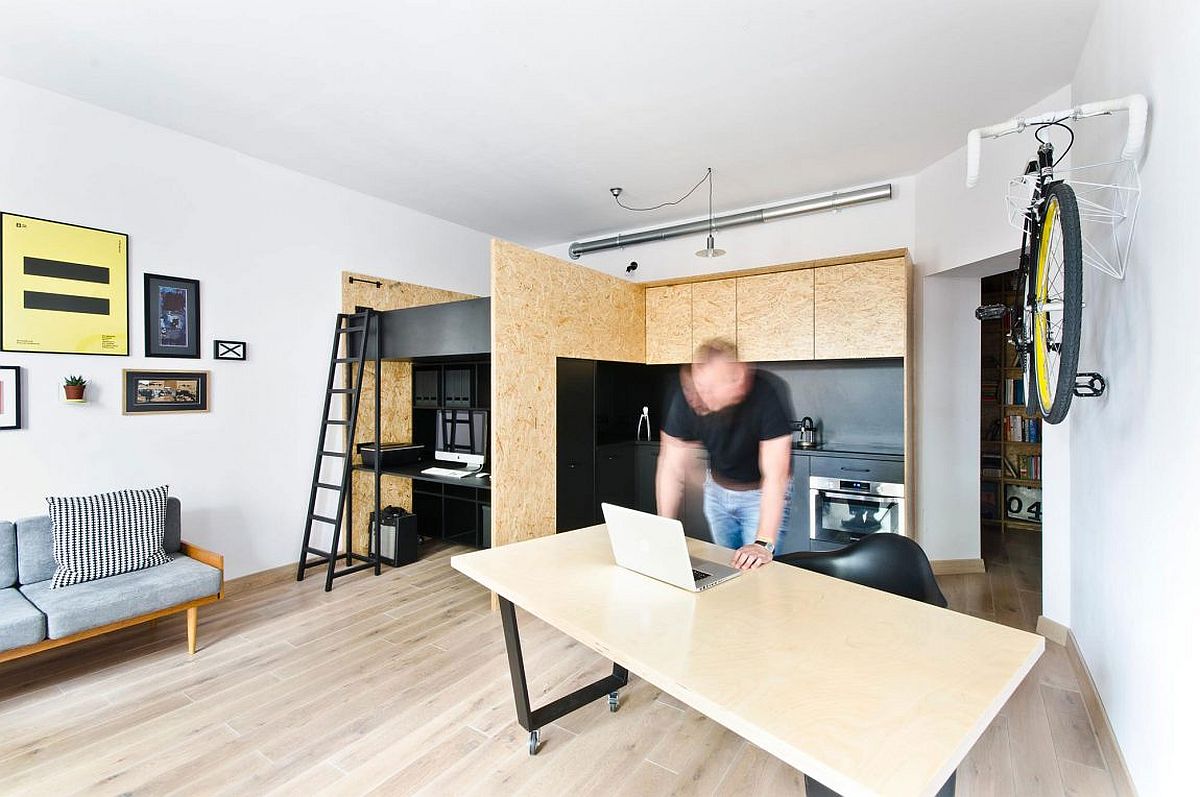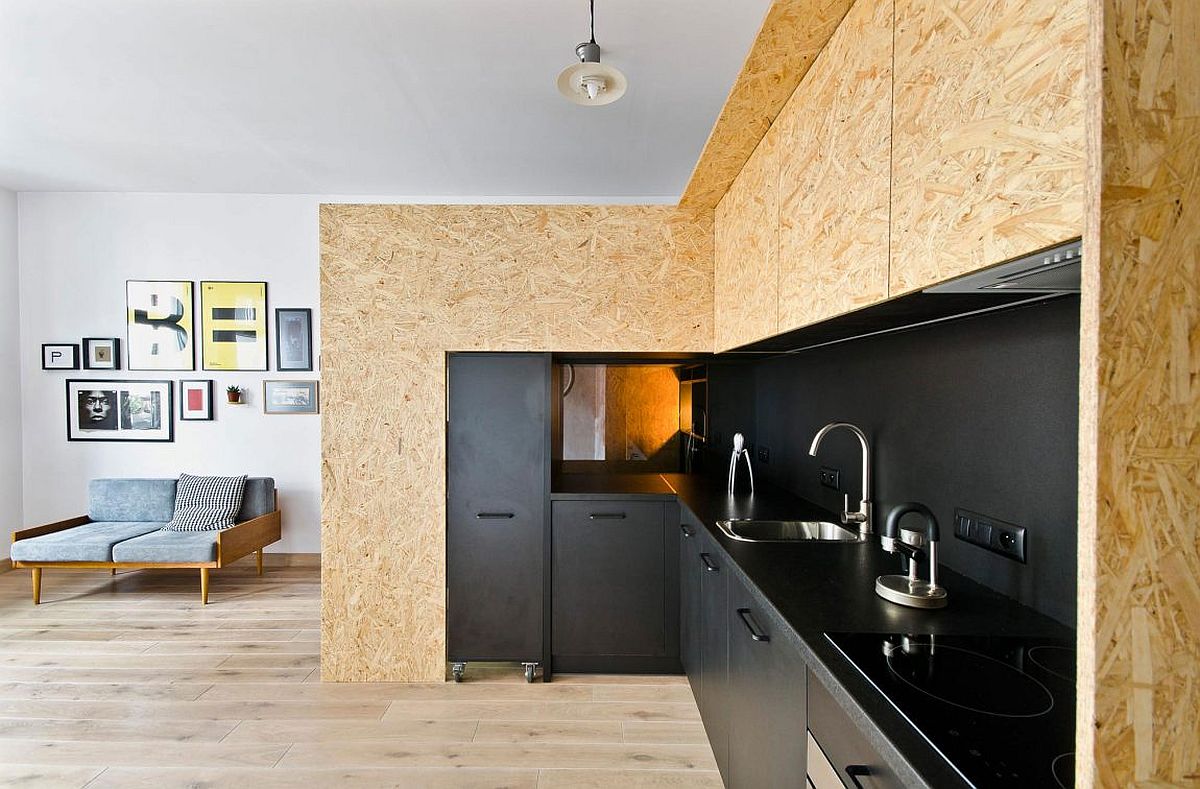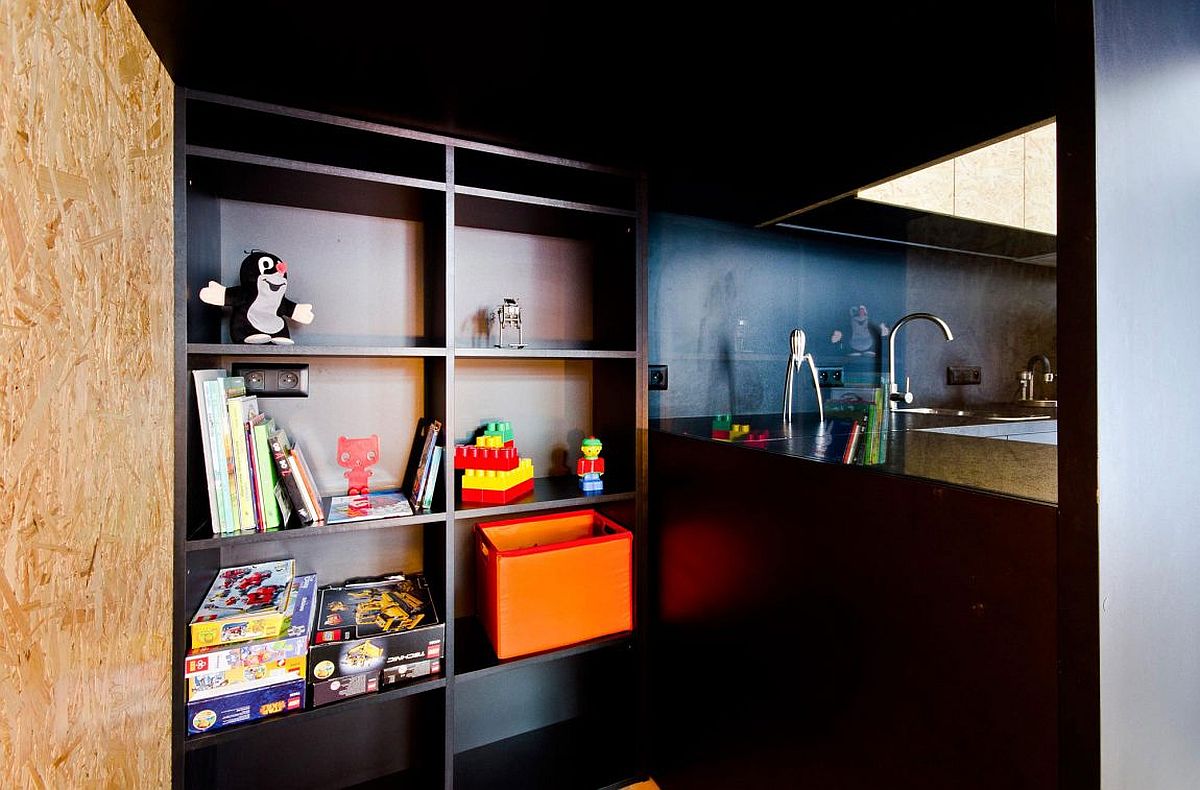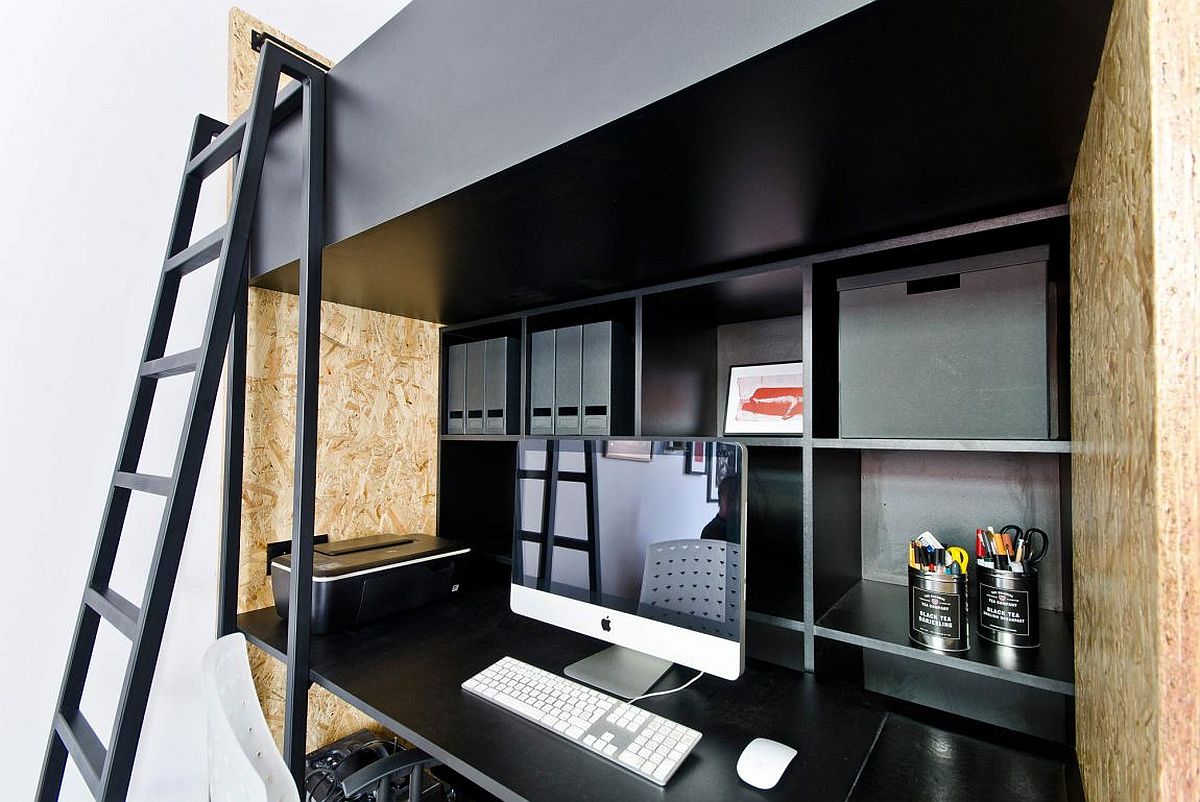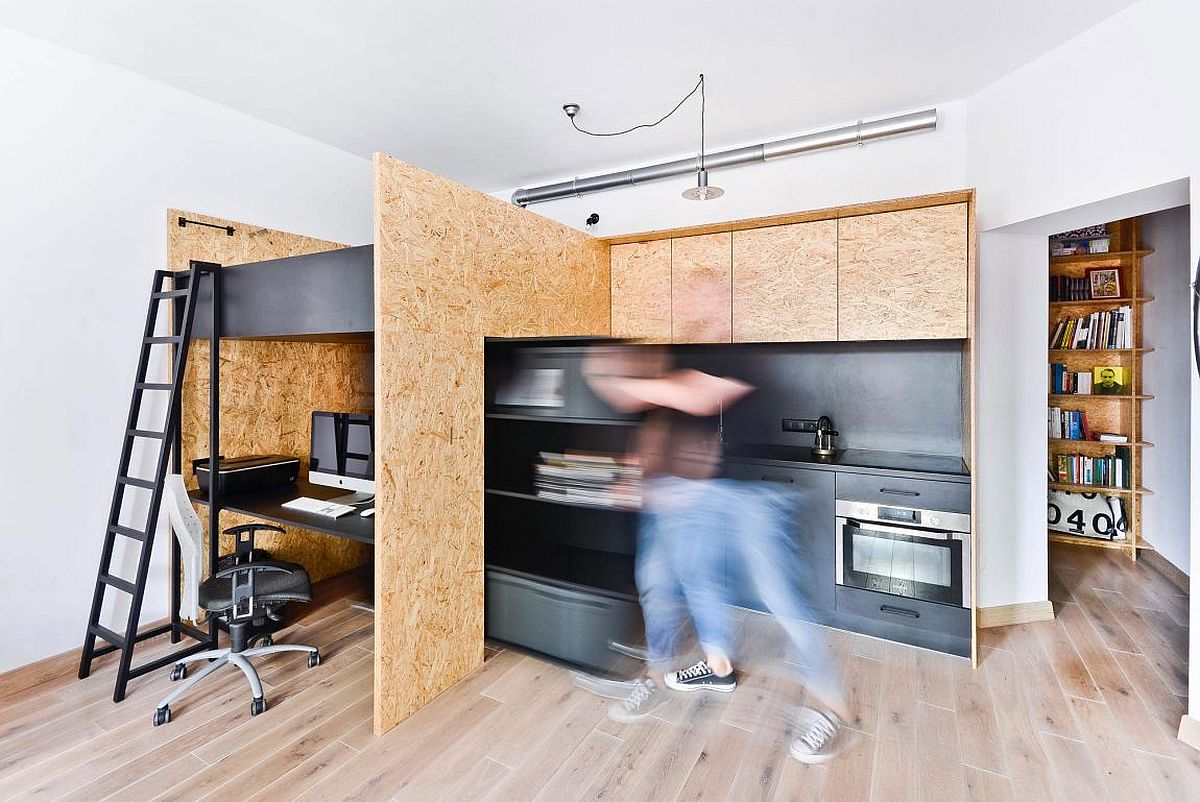 RELATED: Ultra-Small Studio Apartment in Stockholm with Smart Scandinavian Design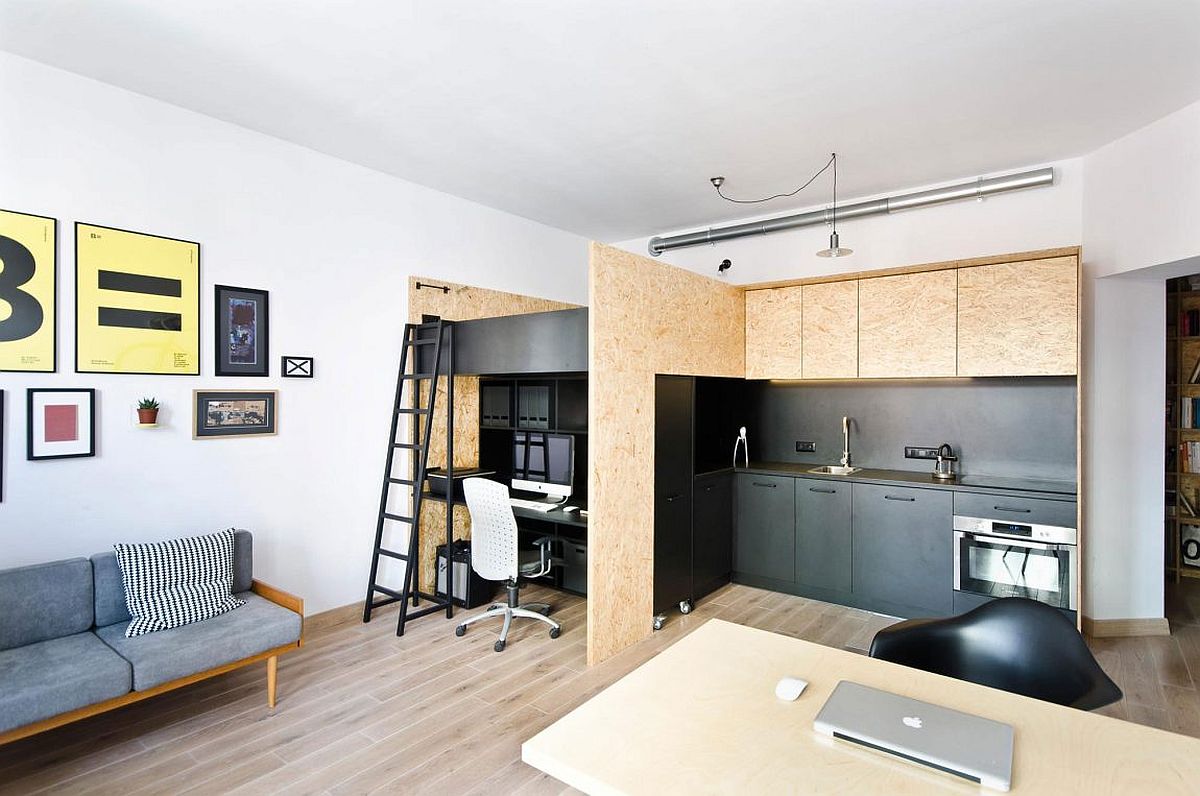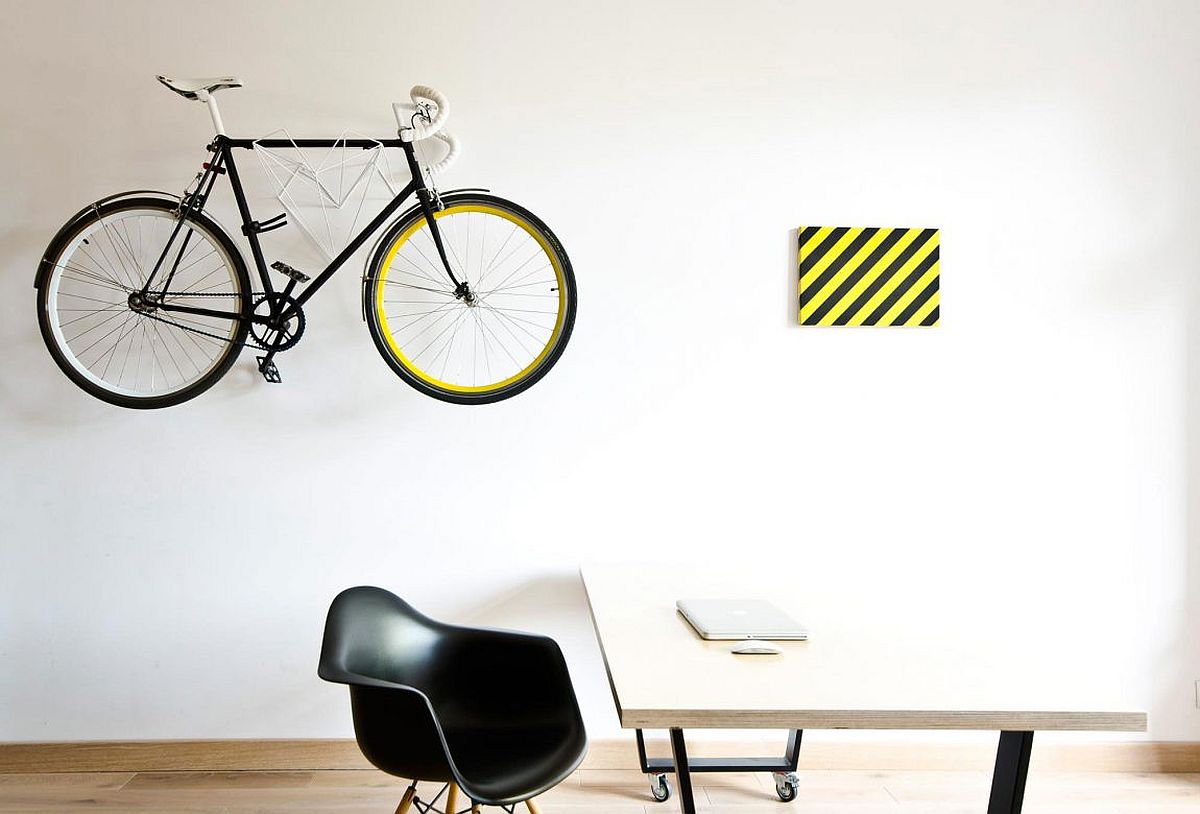 Liked the story? Share it with friends.