Minimalism is often poorly represented with interiors that lack color and personality often being brandished as the poster boys for the ultra-sleek style. There is absolutely no need to completely stay away from color just because you want a home that is sophisticated and minimal. Refuse to believe it? Then this awesome apartment in Kiev, Ukraine with amazing views of the city skyline and Dnieper River is sure to change your misconception! Designed by Special Project Venediktov, the striking apartment uses blocks of bold color to delineate space even while ensuring that one area flows into the next in a seamless and organic fashion.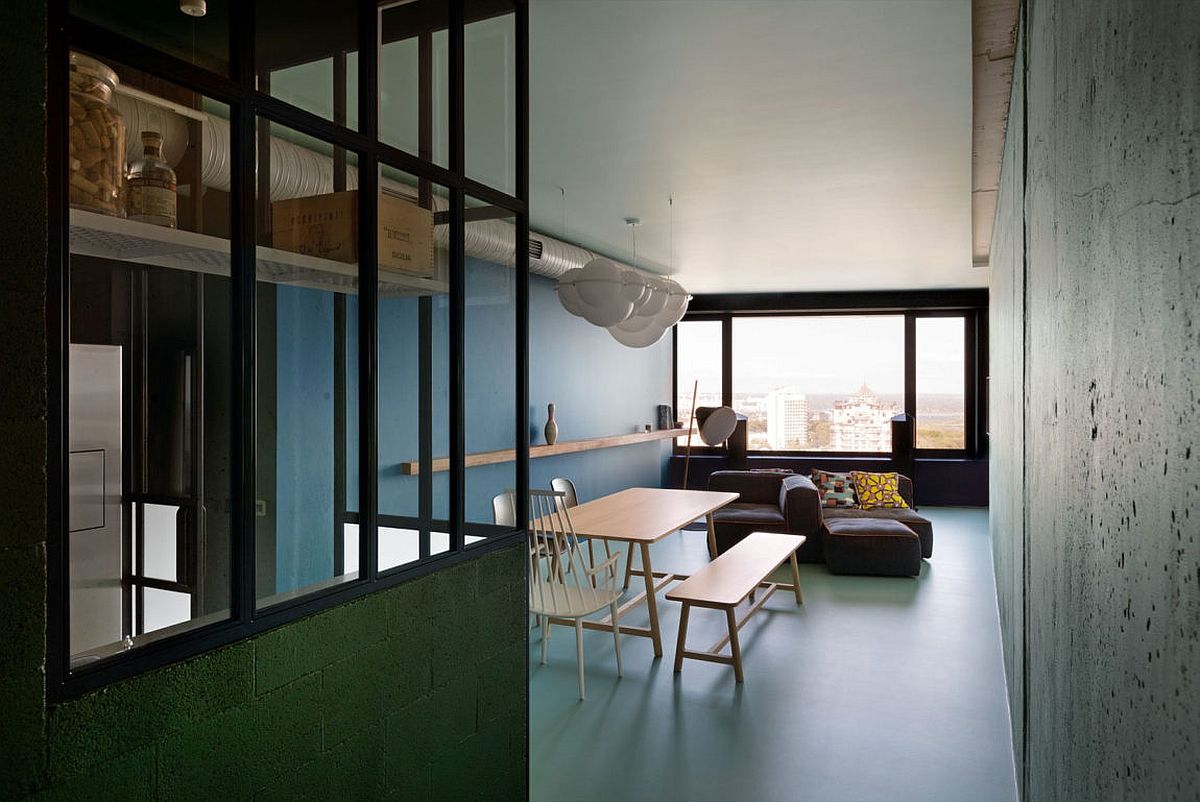 A narrow entry leads into the dining and living area which is filled with ample natural light thanks to the expansive use of windows. Part of one of the tallest skyscrapers in the city, the apartment makes most of the unique vantage point as each room offers picture-perfect views of the city both during sunrise and after sunset. Various shades of gray, blue and green along with the rawness of concrete shape a minimal living atmosphere that seems to change as the position of the sun varies in the sky. Minimal décor in wood combine warmth with understated class even as bold lighting choices standout visually.
RELATED: Brazilian Panache Meets Parisian Charm Inside This Chic Modern Apartment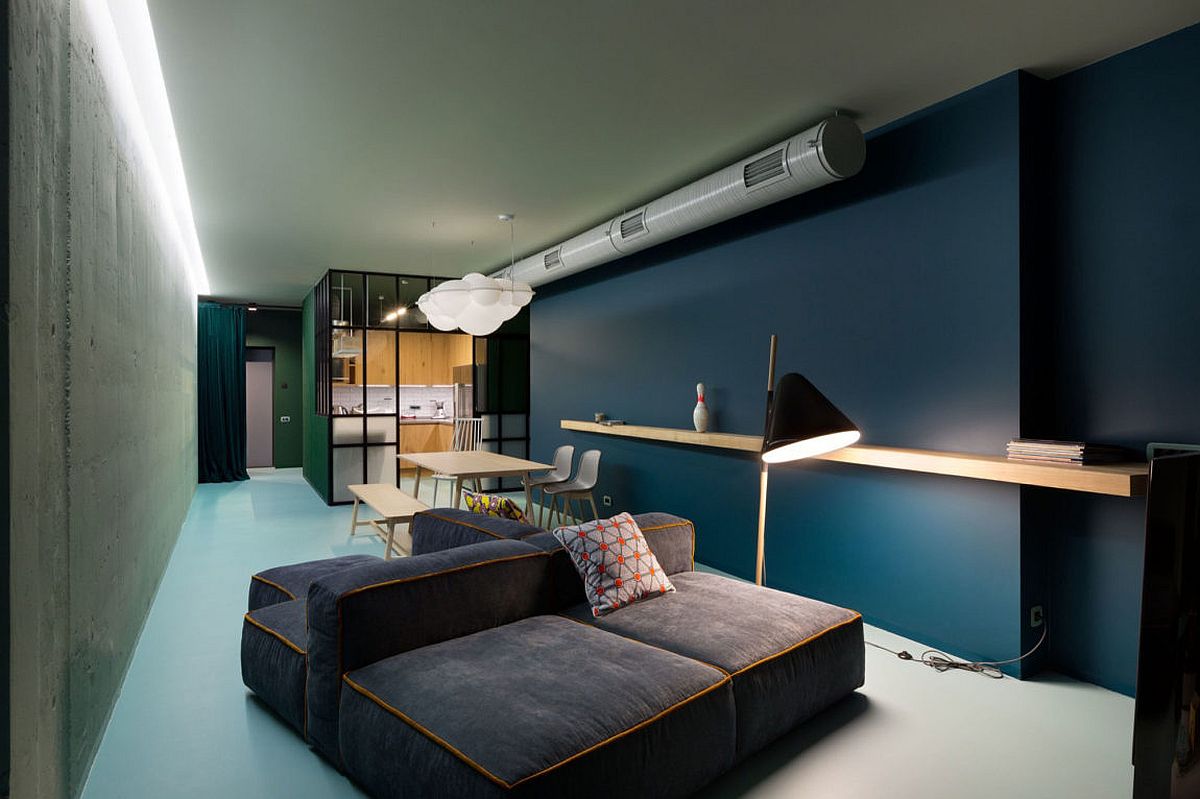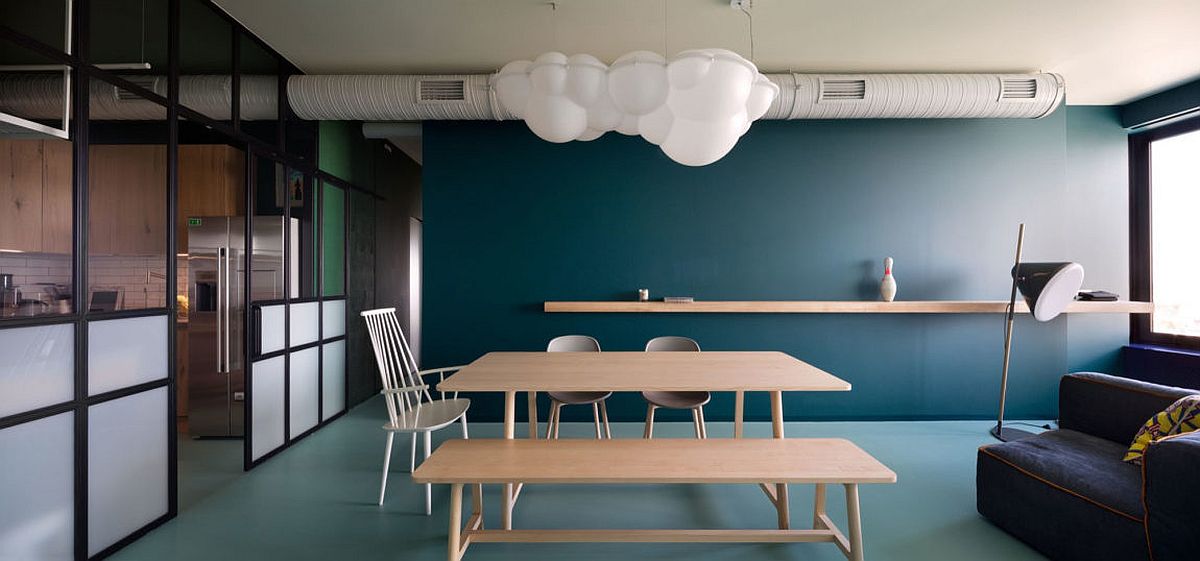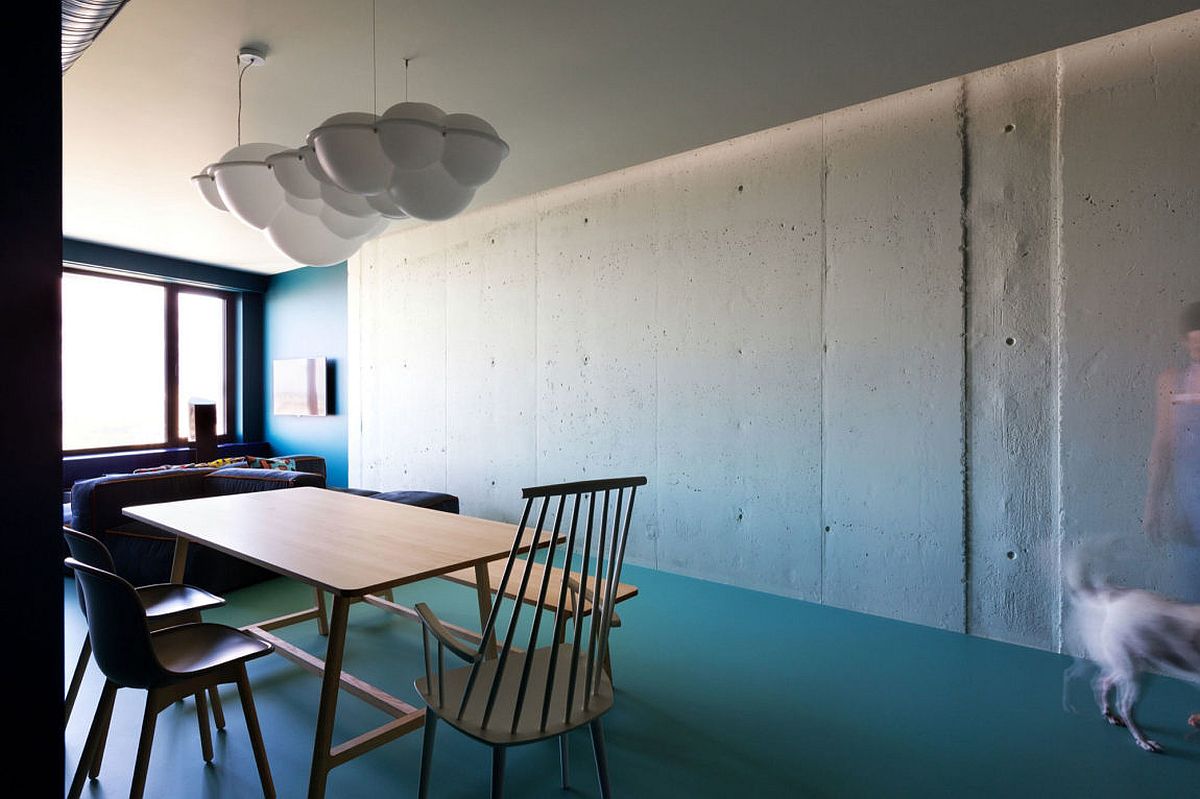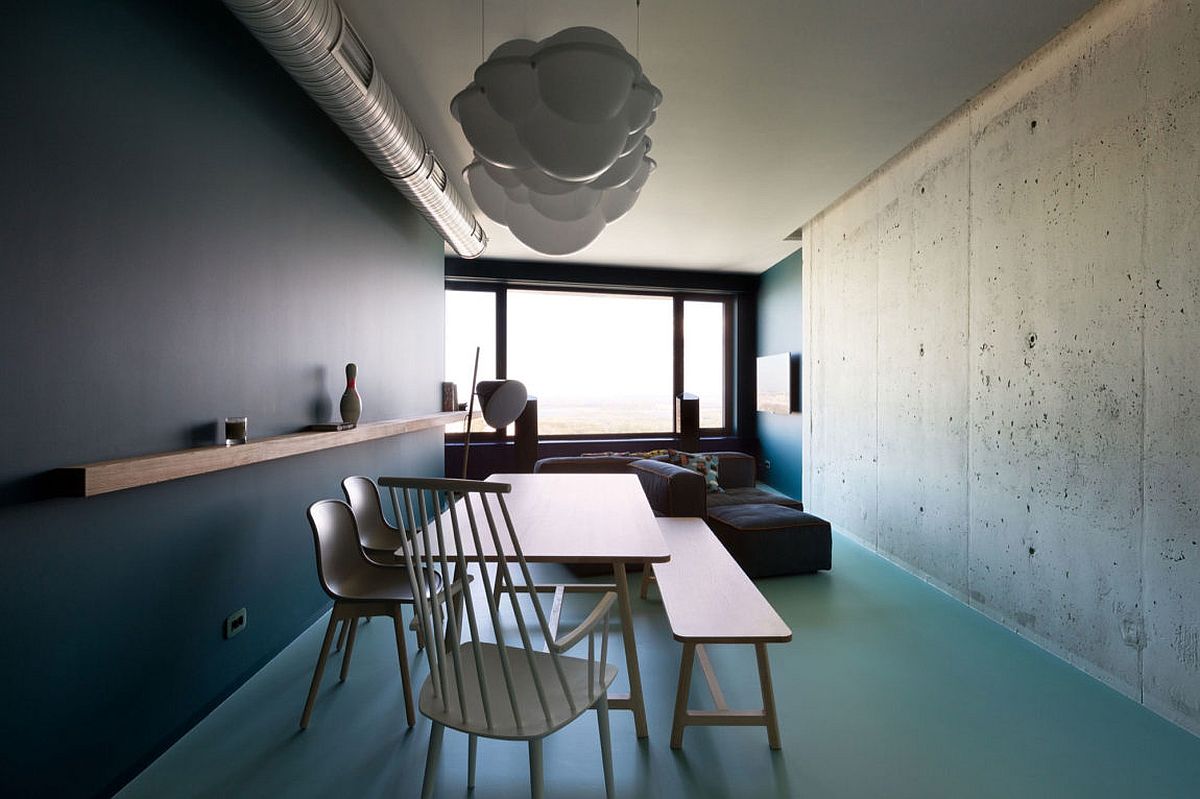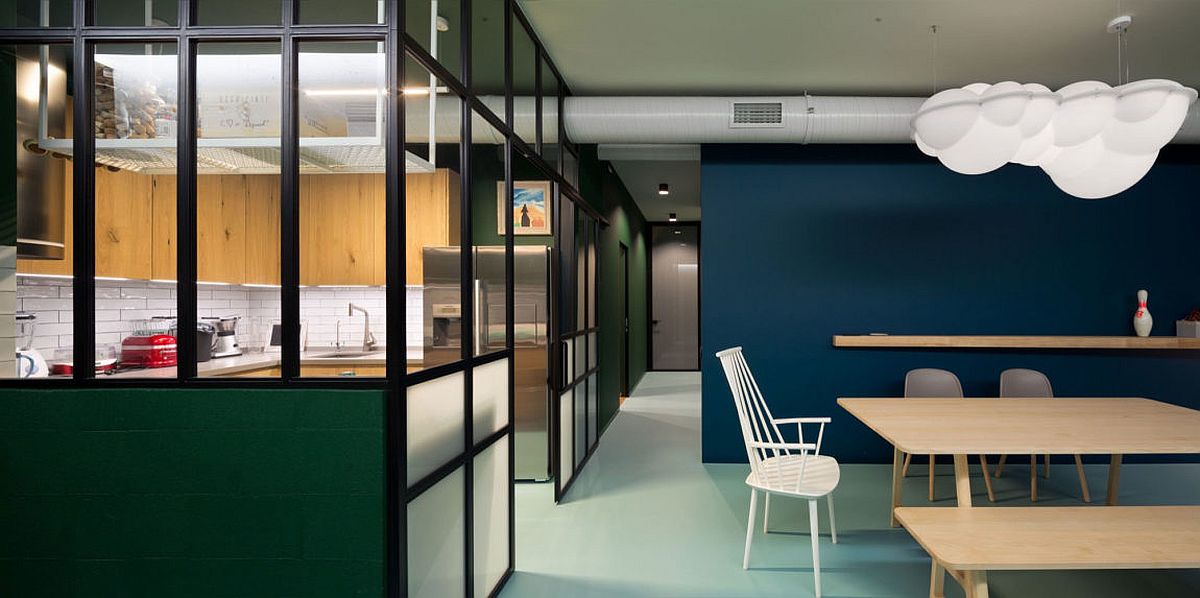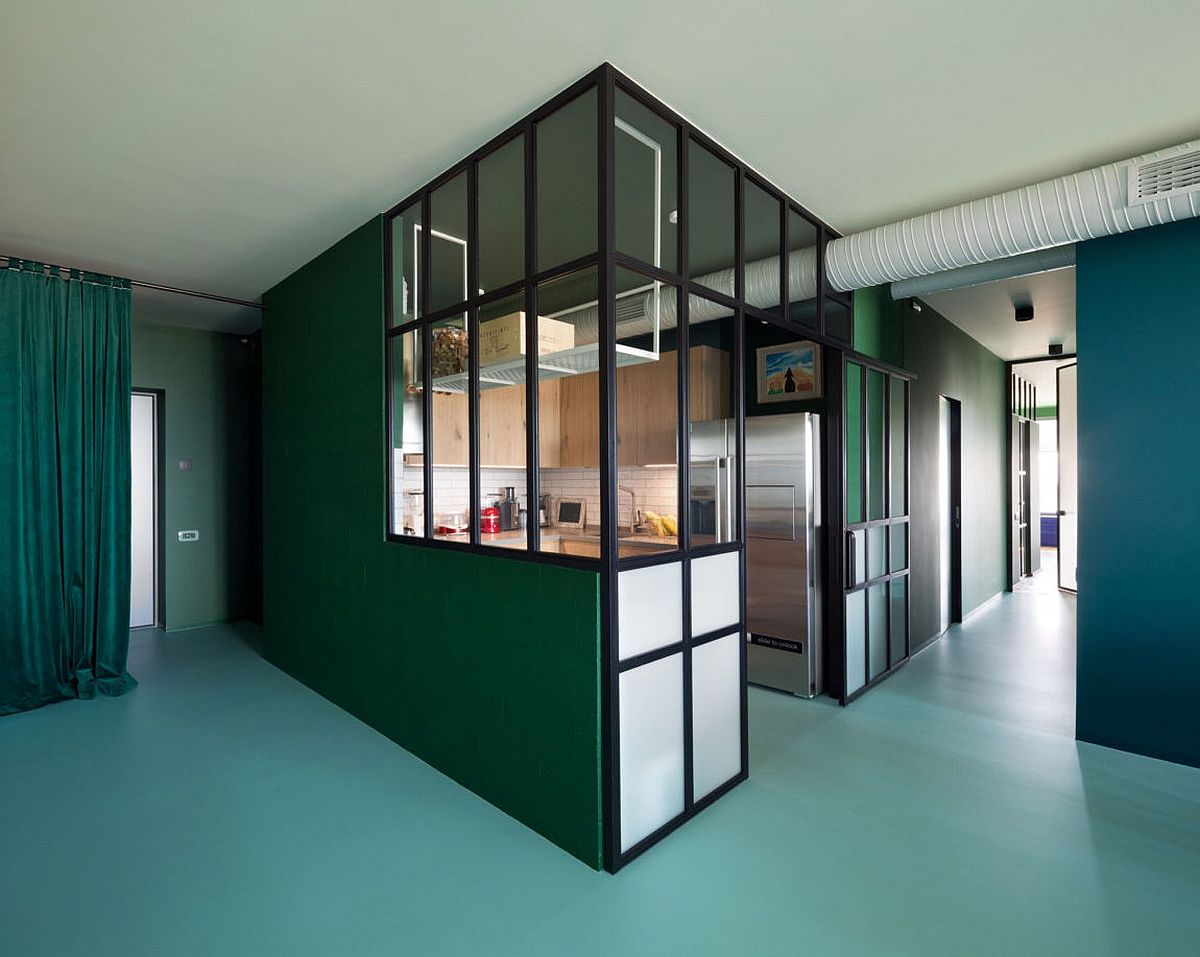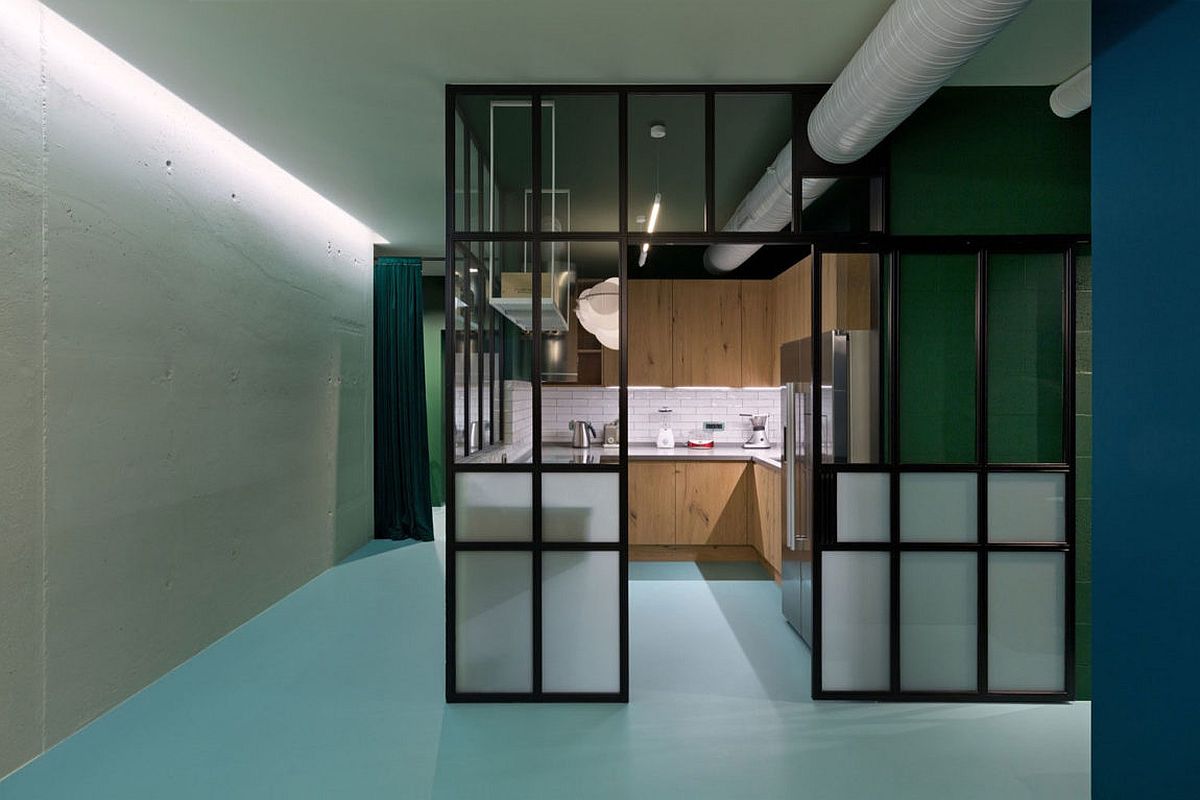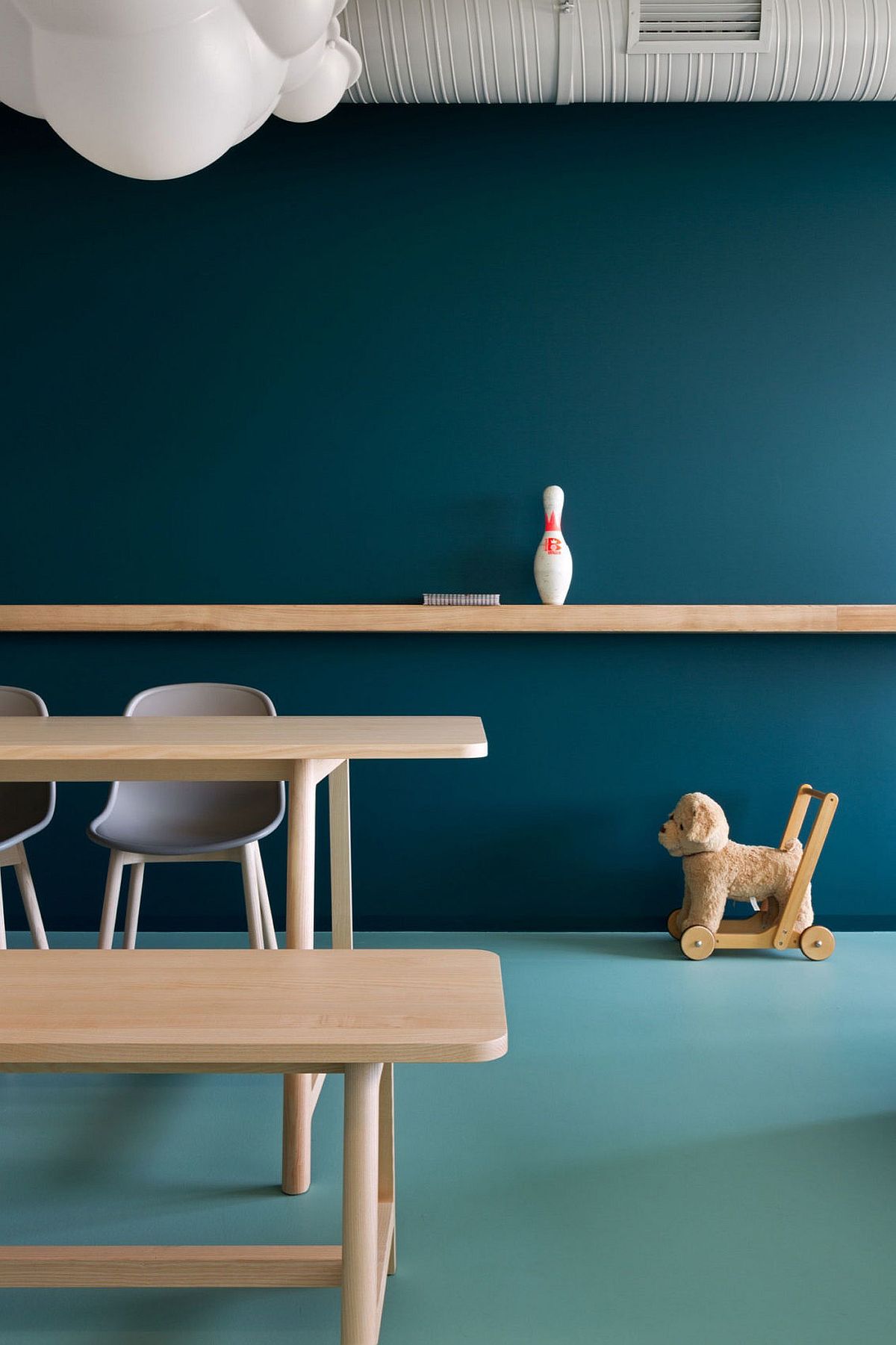 It is the kitchen that stands on its own occupying one of the corners of the living area and being flanked by framed glass walls, which give it a modern industrial appeal. Brightly colored ceilings, flooring in different rooms, hexagonal wall tiles and concrete accent wall provide more contrast in a home where minimalism reigns supreme.
RELATED: Scandinavian Style Meets Gray Panache Inside This Stockholm Apartment