At OTHR, aesthetic design and functional design come together in a unique and simple fashion. Working with some of the world's finest established and emerging designers and with transformative technologies (such as 3D printing), OTHR creates an exclusive edit of 'modern-day heirlooms' on demand. The concept of 'on demand' ensures there is minimum wastage with very little impact on the environment: objects are made only when requested, thus conserving resources and negating the need for warehouse storage.
Such prescribed standards embody the notion of good design, of 'less, but better'. OTHR demands three principles of each product. It must be: 'useful' and have a purpose; 'aesthetic' with an artistic merit; 'unique' and designed exclusively for OTHR.
In a world where immoderate consumerism is commonplace, where the need to consume ensures many objects are squandered, it is vitally important that we look for novel ways in which to manufacture and buy goods. OTHR was founded by New York-based designers Joe Doucet, Dean Di Simone and Evan Clabots. Individually successful designers, they visualised OTHR 'as a vibrant hub for unique ideas and new possibilities in design.' While OTHR's varied objects are costly, future development in transformative technologies will, it is hoped, make such items accessible to a wider user base: to those people desirous of other (different) design alternatives.
A selected edit of OTHR's modern-day heirlooms:
Connection Bowl
The Connection Bowl was designed by Canadian-born designer Philippe Malouin. Available in a numbered edition of twenty-five, this superlative and singular bowl is crafted using 3D printed copper.
RELATED: Futuristic 3D Printed House Takes Shape Next To Amsterdam's Famous Canals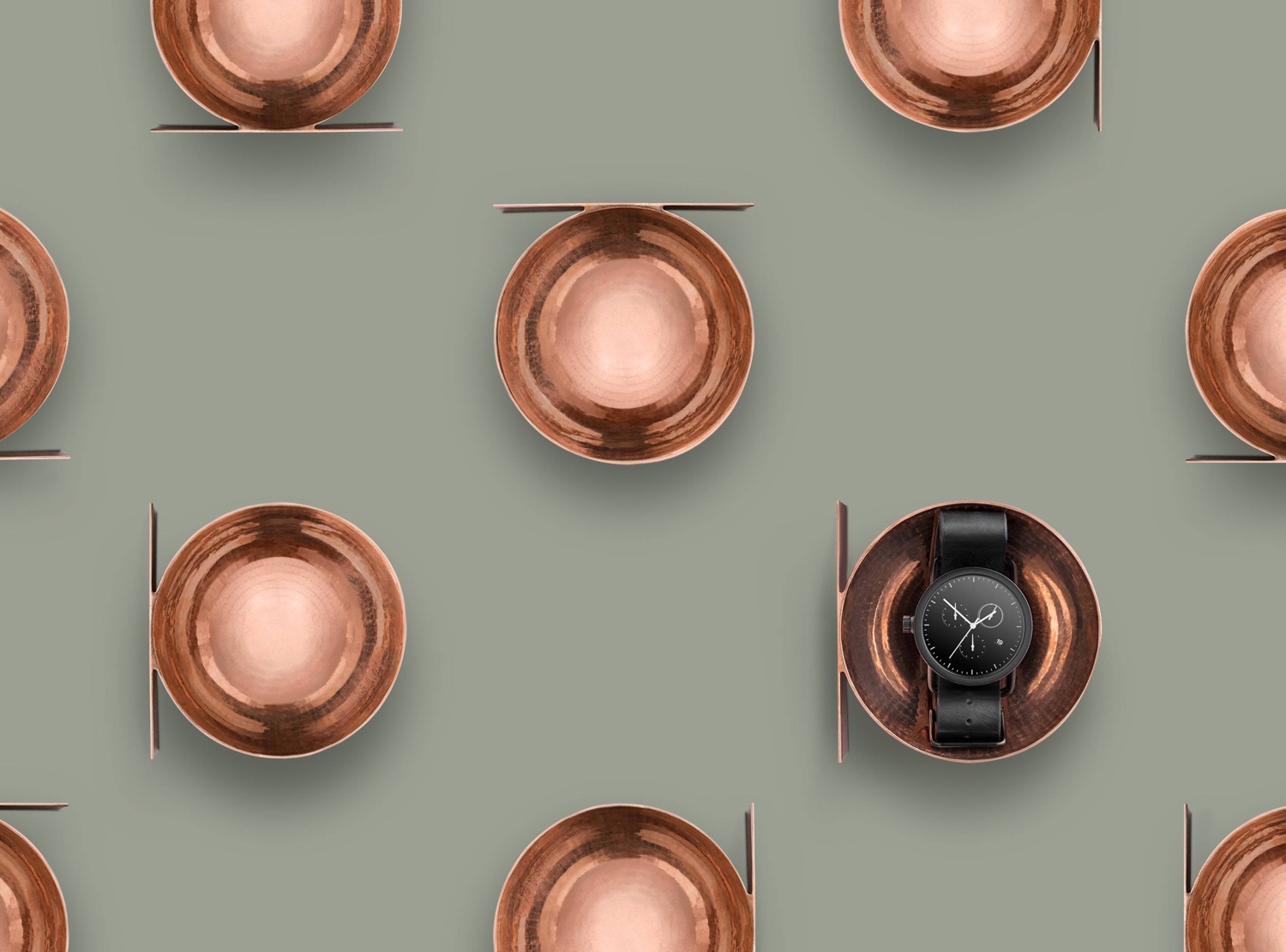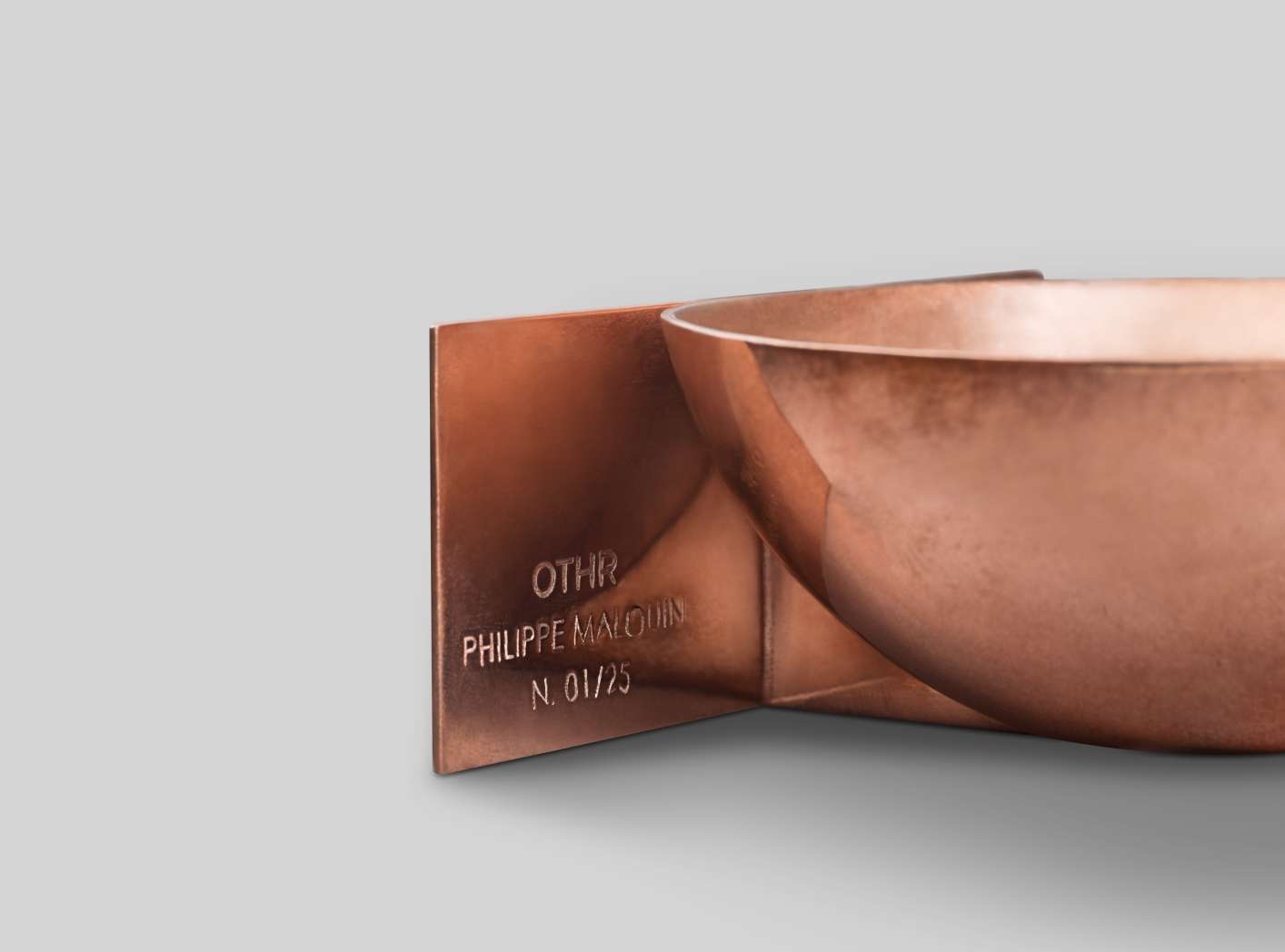 Connection Vessel
Similar to the Connection Bowl, Philippe Malouin's dapper Connection Vessel offers a distinctive container in which to place treasured items. The Connection Vessel is made with 3D printed steel and finished in matt black.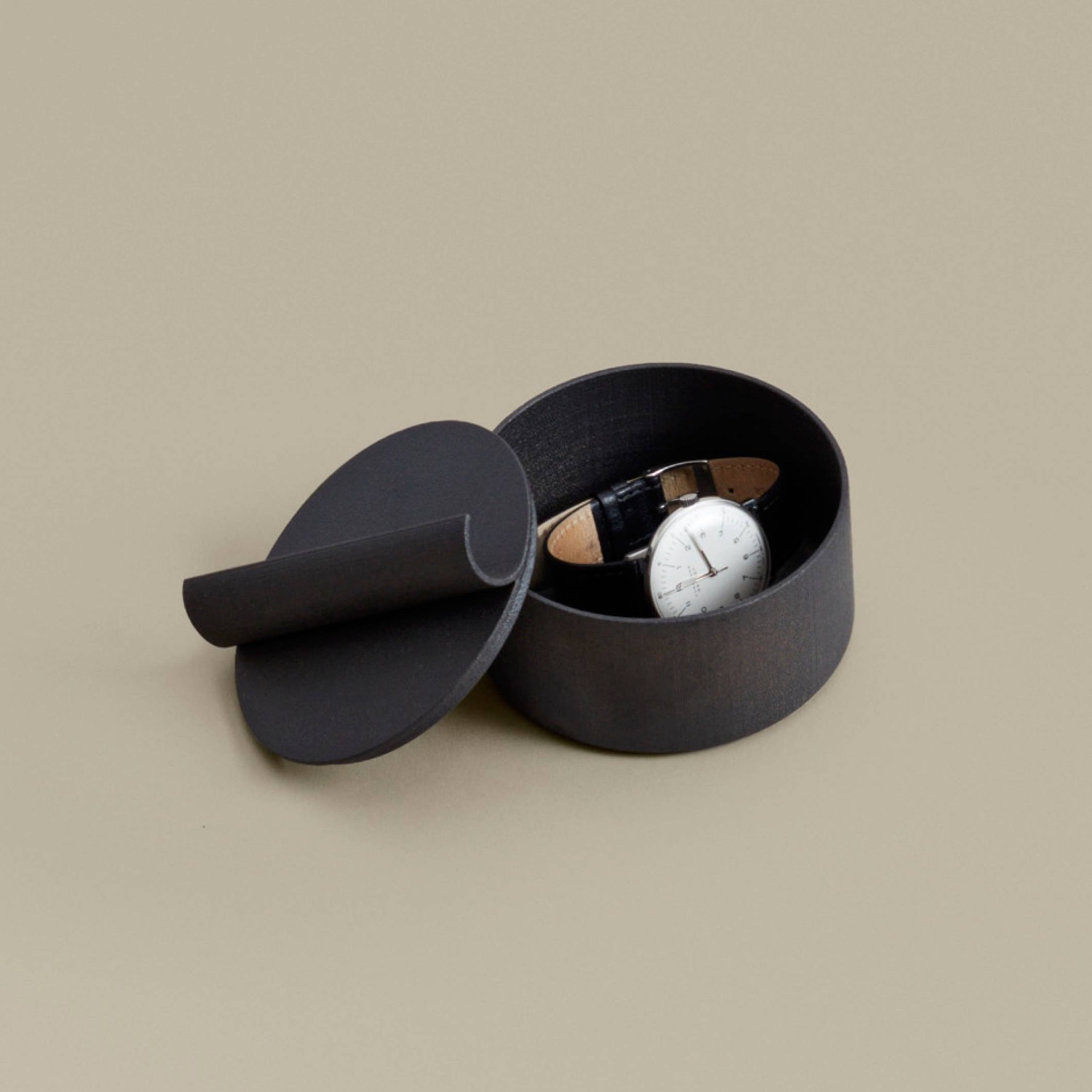 Perpetuum Calendar
Designed by Valencia-based Studio Yonoh, the clever Perpetuum Calendar is a perpetual design. A calendar for keeps, Perpetuum is 3D printed in grey or black with 14-carat gold-plated 'month' and 'day' pieces. The Perpetuum Calendar is a slow-living and physical object: one that requires daily human interaction.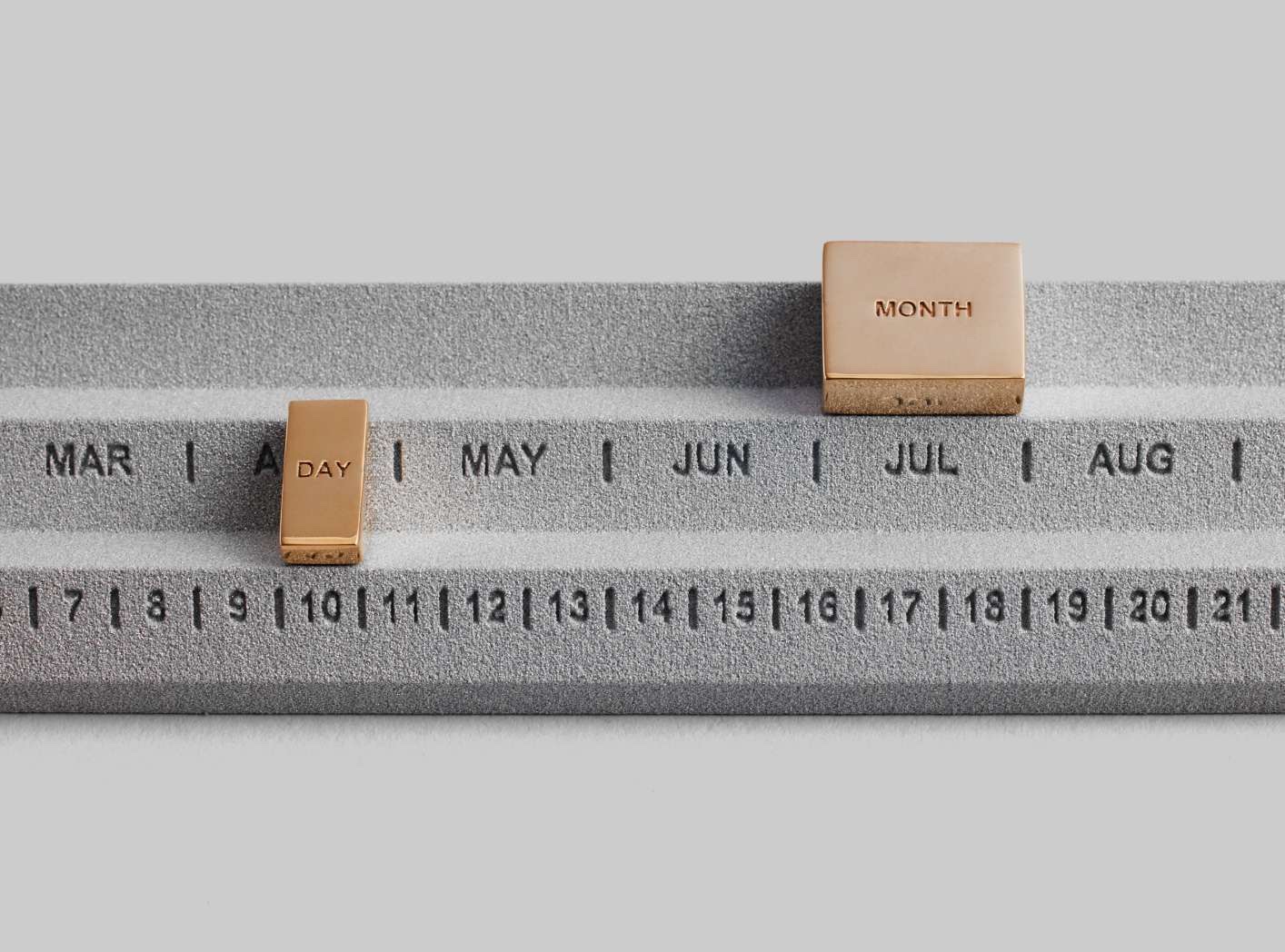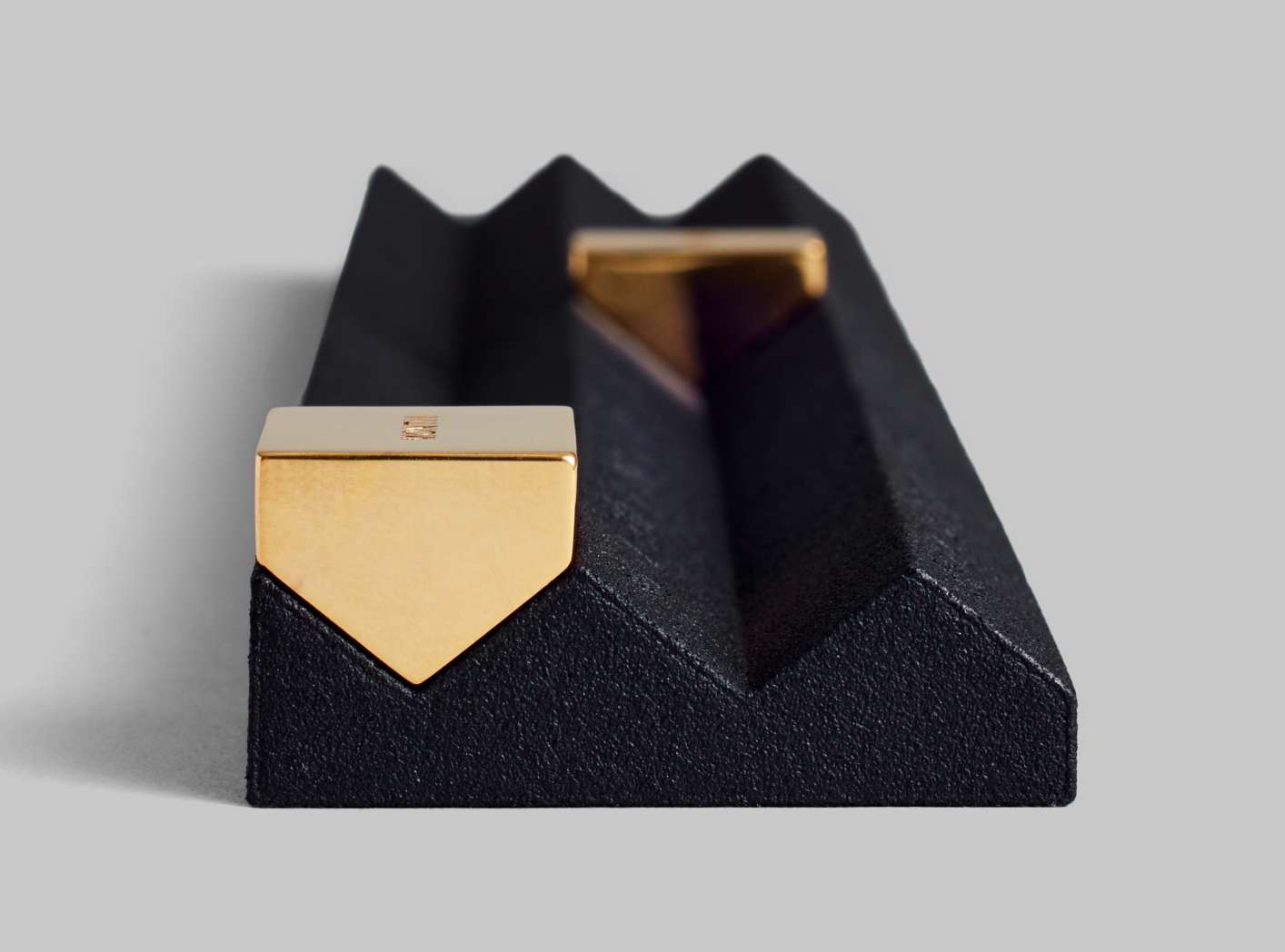 Little O Catchall
If one needs an object in which to place small items—a catch-all—then such an object should offer its services with an attentive and polished air. New York-based designer Paul Loebach's Little O Catchall is the perfect place to put things. Shiny and solid, 'Little O' comes in gloss red, black or white 3D printed porcelain.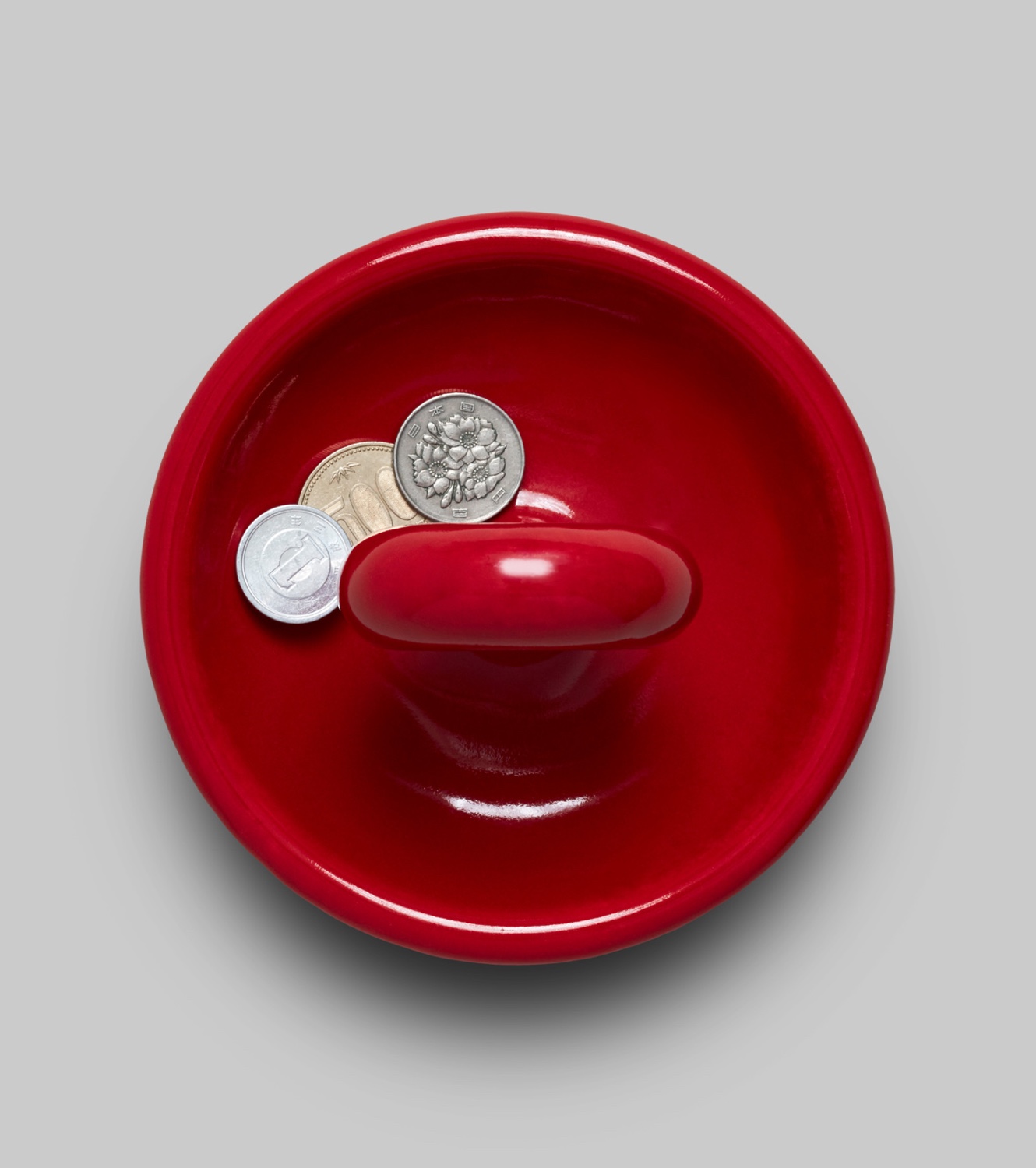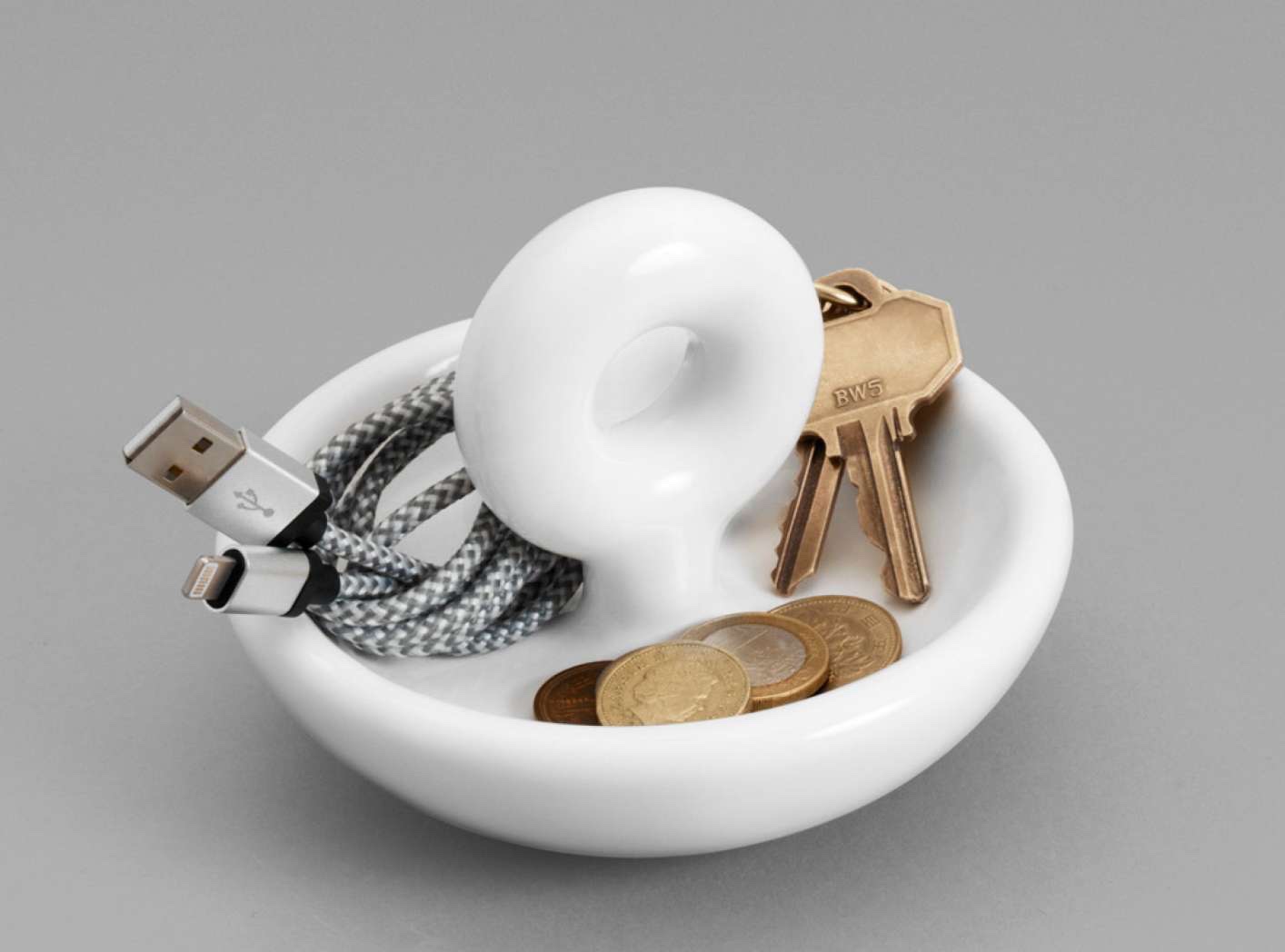 Torq Nutcracker
Based in Rochester in New York state, Josh Owen has conceivably designed the world's most striking nutcracker. The Torq Nutcracker is a heavy-duty beauty, made in matte black 3D printed steel.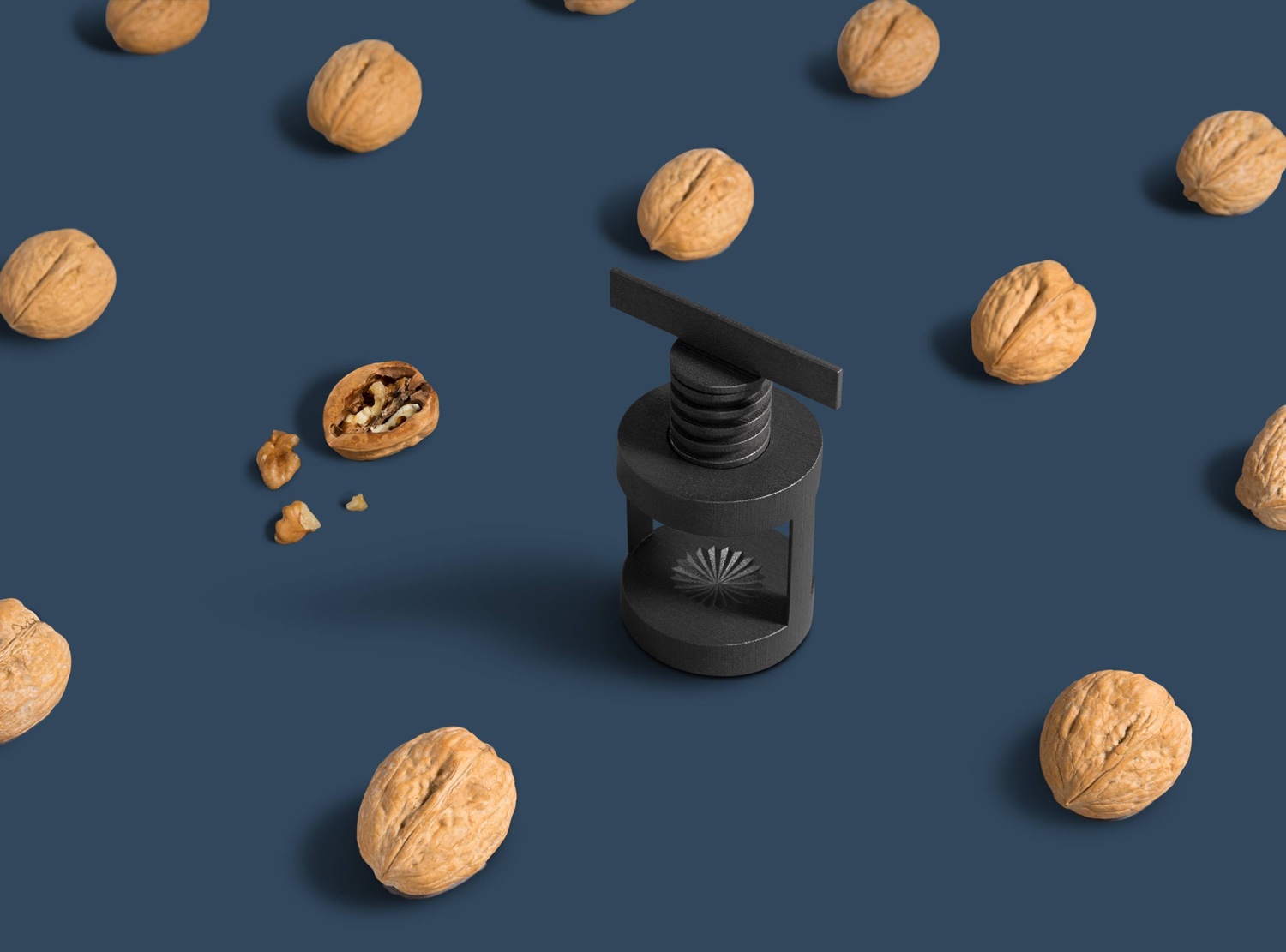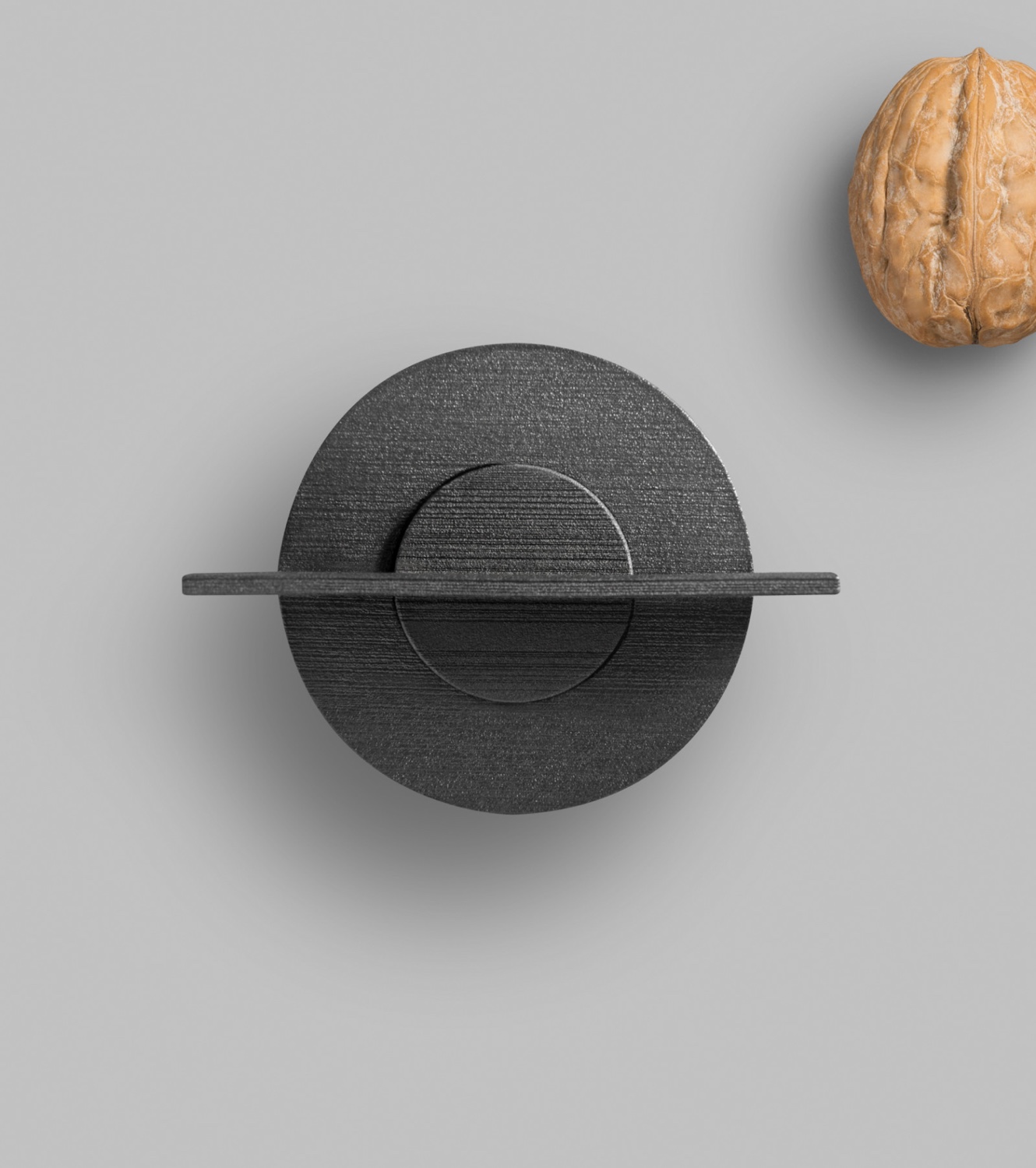 Kyou Sugar Bowl, Circular Spoon & Creamer
The Kyou Sugar Bowl, Circular Spoon & Creamer, designed by New York-based Todd Bracher, is certain to elevate everyday coffee (or tea) moments (particularly for those with a penchant for adding sugar and milk to their joe). Individual and elegant pieces, the circular spoon (in 3D printed polished silver or 18-carat gold-plated), and bowl and creamer (in matt black or gloss white 3D printed porcelain), stack together to create an aesthetically pleasing form.
RELATED: Printed Canvas Pillows Feature Vintage Camera Designs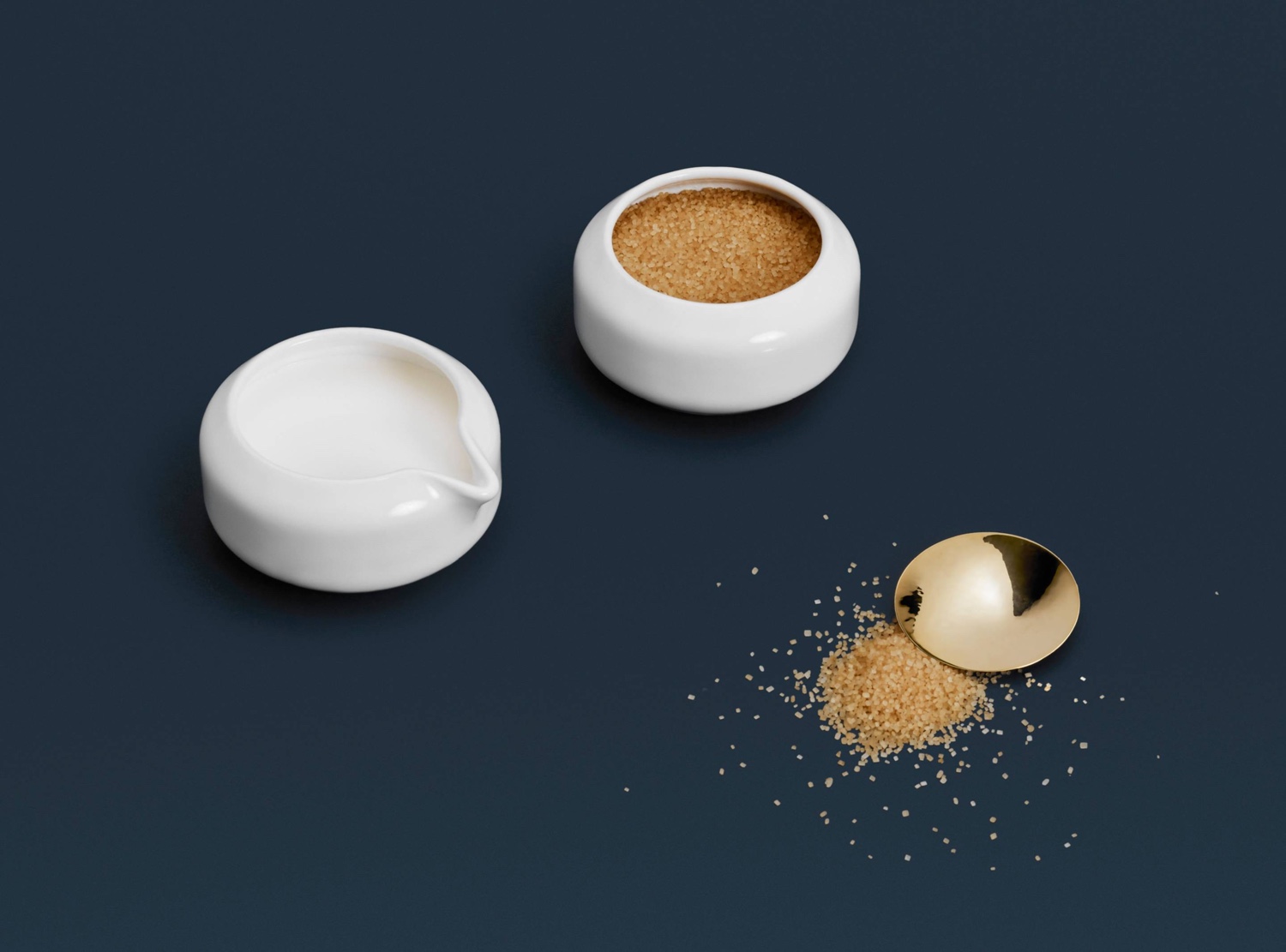 Time In Serving Plate & Knife Set
London-based Michael Sodeau's Time In Serving Plate and Knife Set is both polite and refined. A minimal and elegant design, 'Time In' will make a handsome addition to any table setting. The plate is available in matt black or gloss white 3D printed porcelain and the knife comes in 3D printed polished silver or 18-carat gold-plated.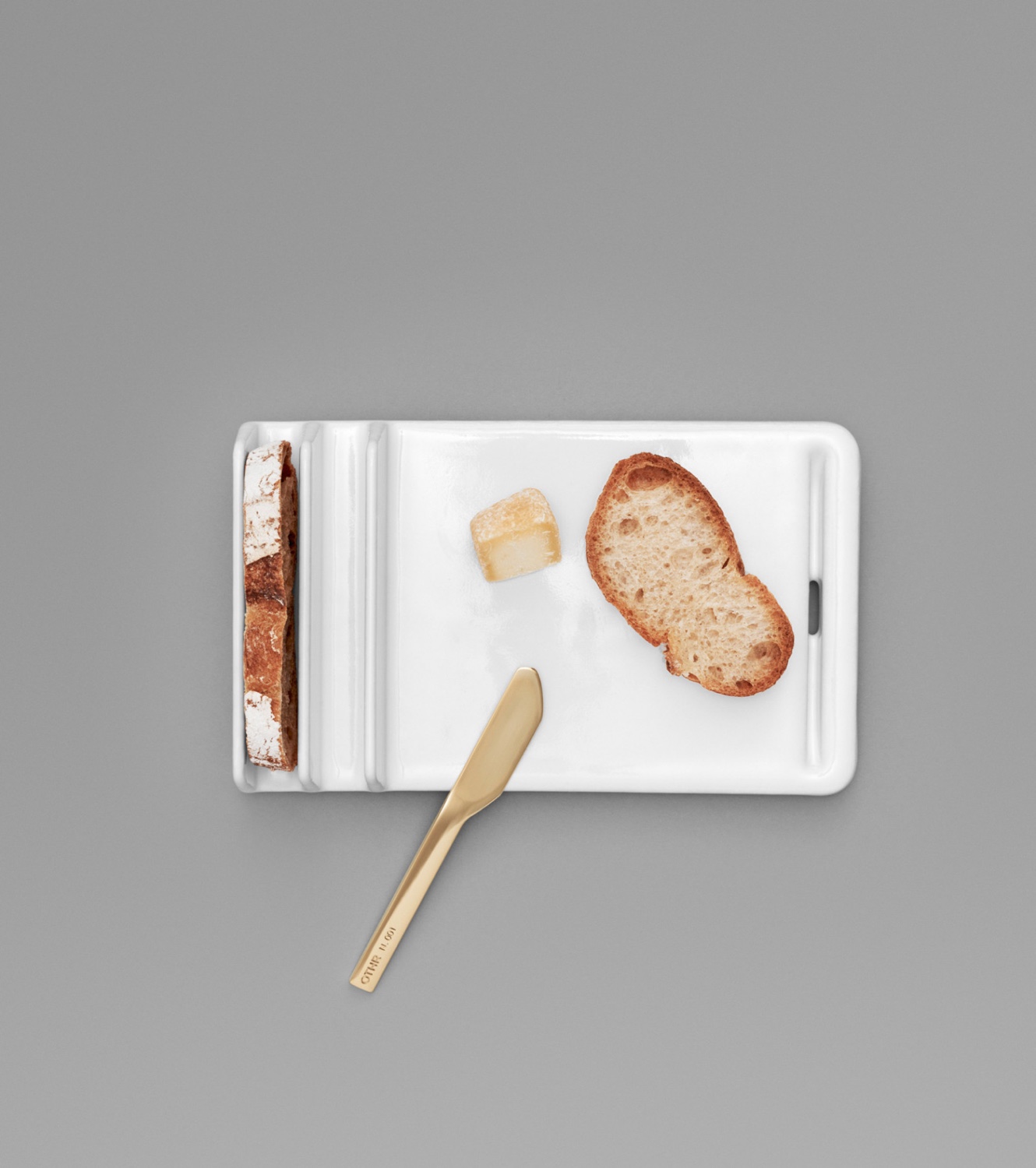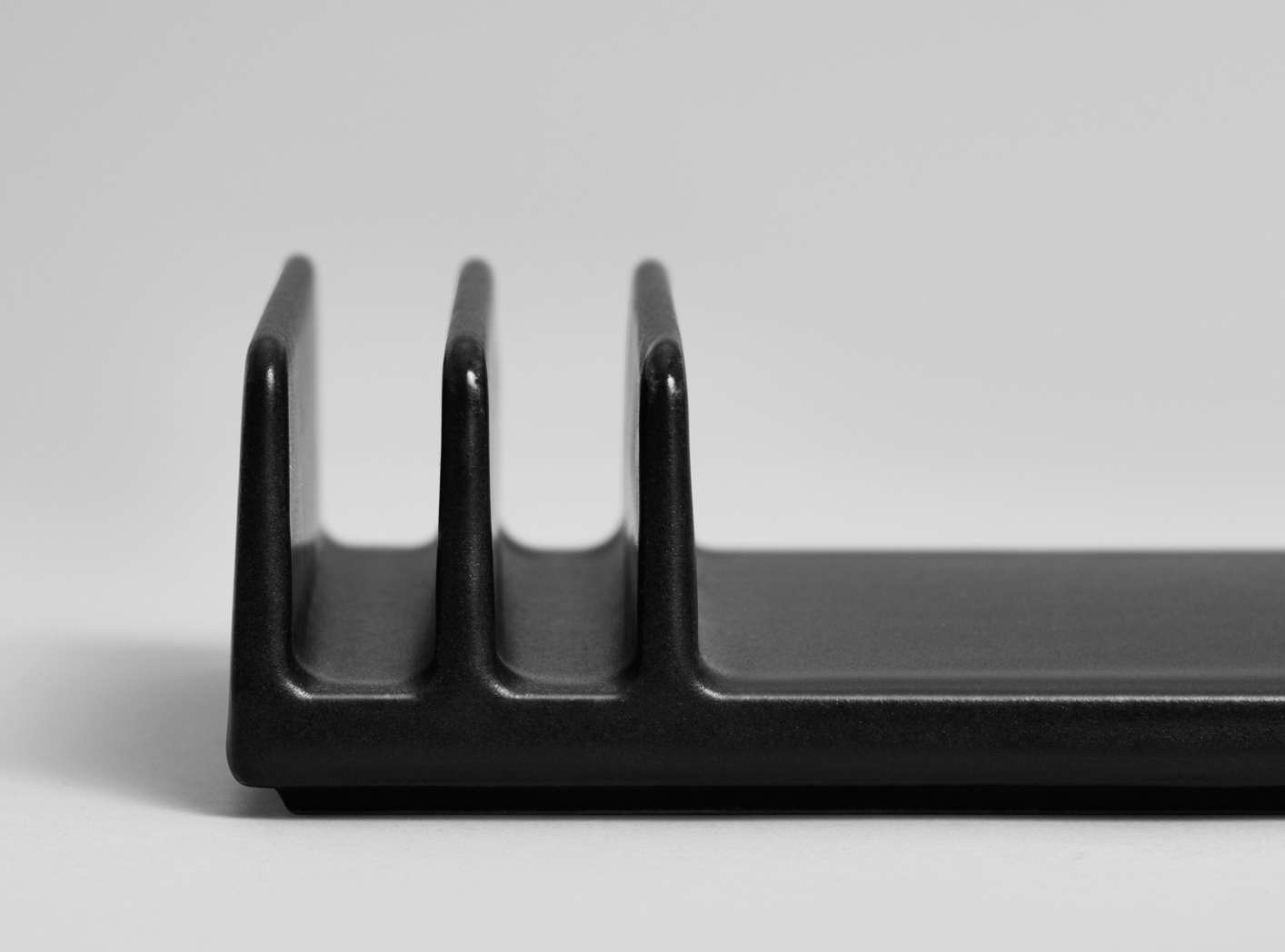 Lilium Carafe & Cup Set
The stackable Lilium Carafe and Cup Set was designed by Chicago-based Felicia Ferrone. With their geometric form echoing that of a lily, the carafe and cups are made in 3D printed porcelain. Lilium is perfect for fresh morning juices on the veranda and evening cocktails by the pool.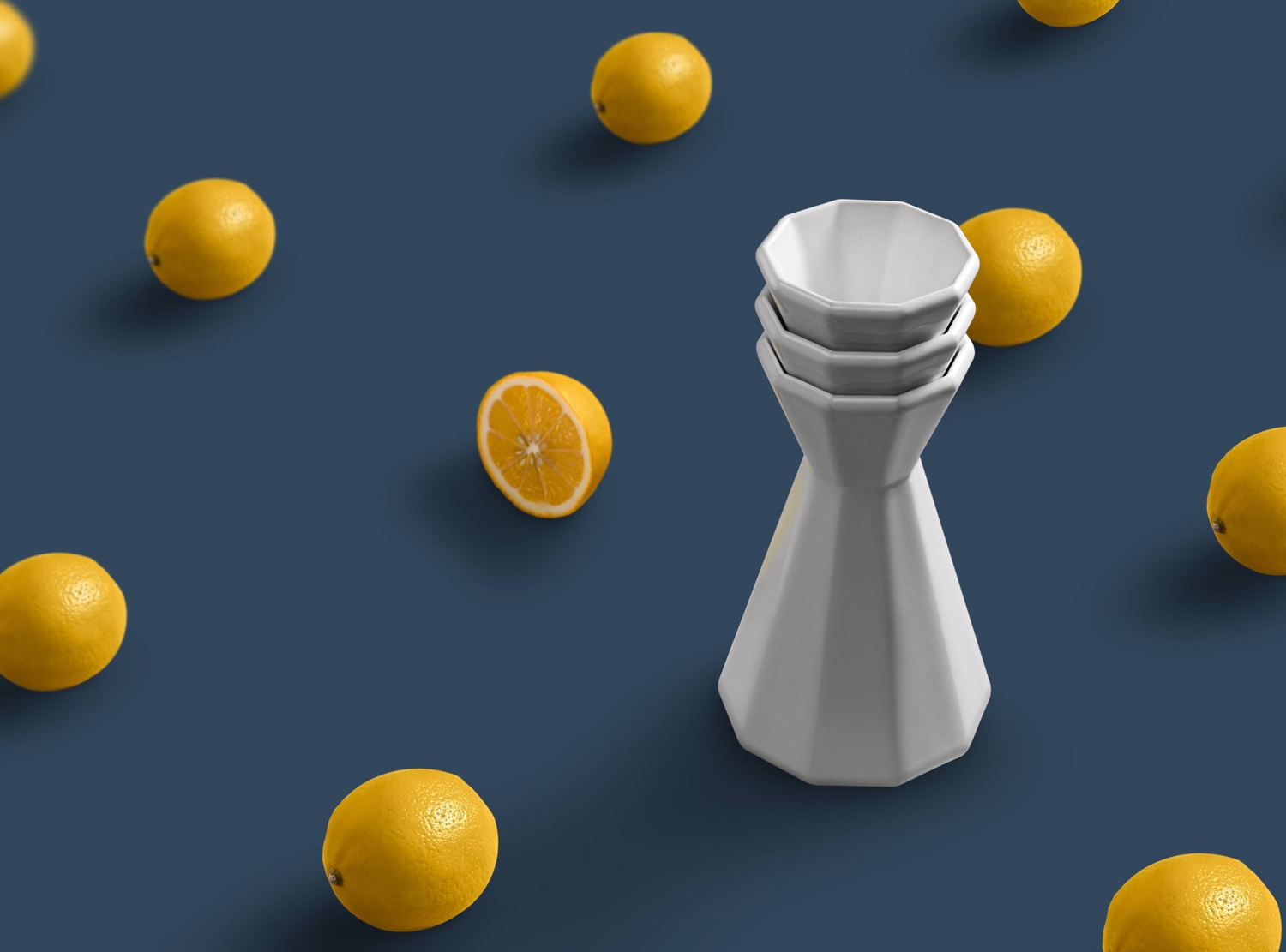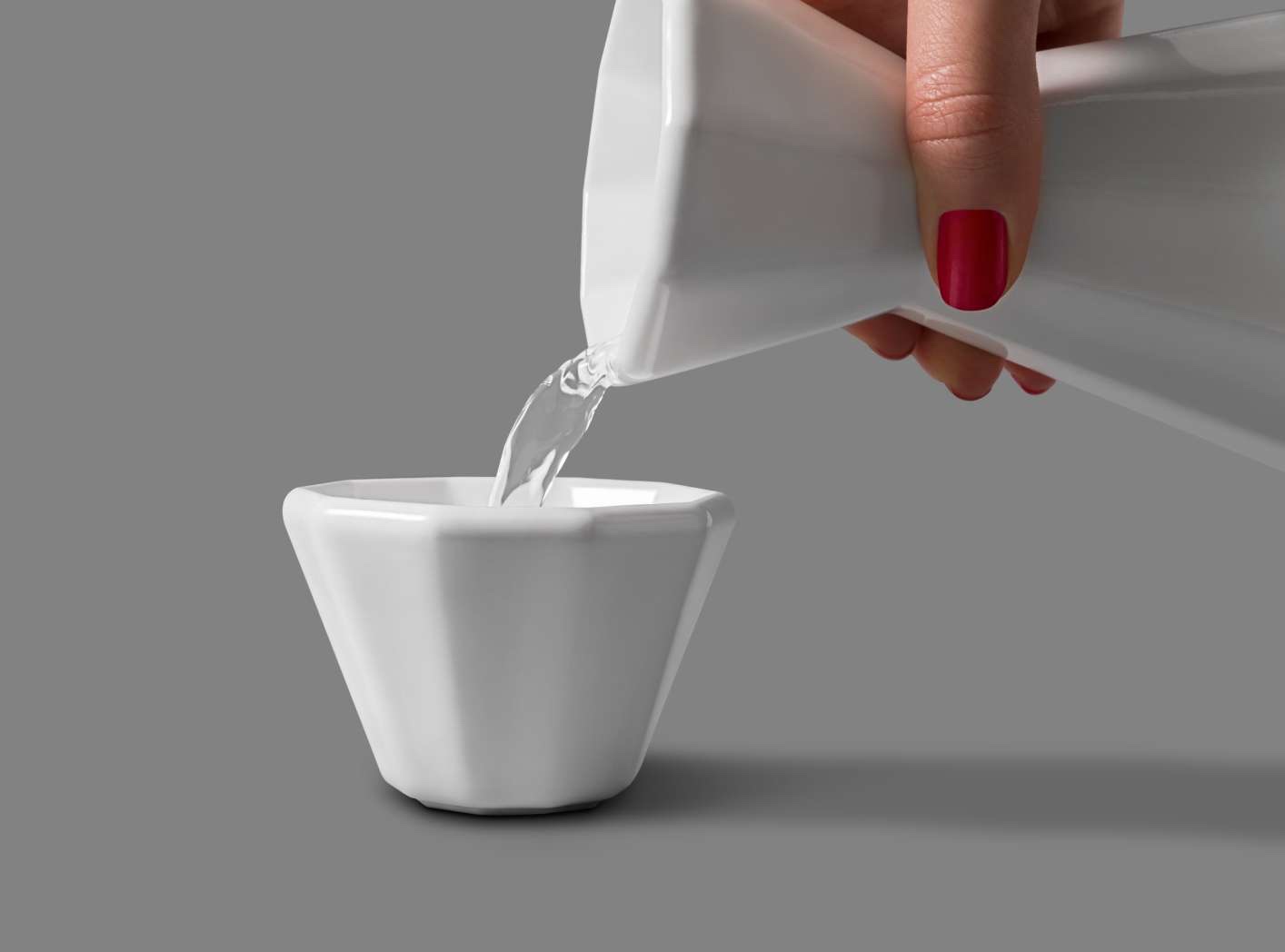 All images courtesy of OTHR.