We are so accustomed to use of color when it comes to home design that very few among us can even contemplate the idea of an interior in black, white and shades of gray. But that is exactly what you get with the sophisticated and minimal Simmetria Space designed by Belotto Scopel Tanaka Arquitetura in Brazil. The interior is no more than just 80 square meters in area but it feels much larger thanks to the use of the neutral color scheme and the flood of natural light that illuminates every corner. It is the black and white color scheme that steals the show in here with every room embracing the idea of lack of color wholly.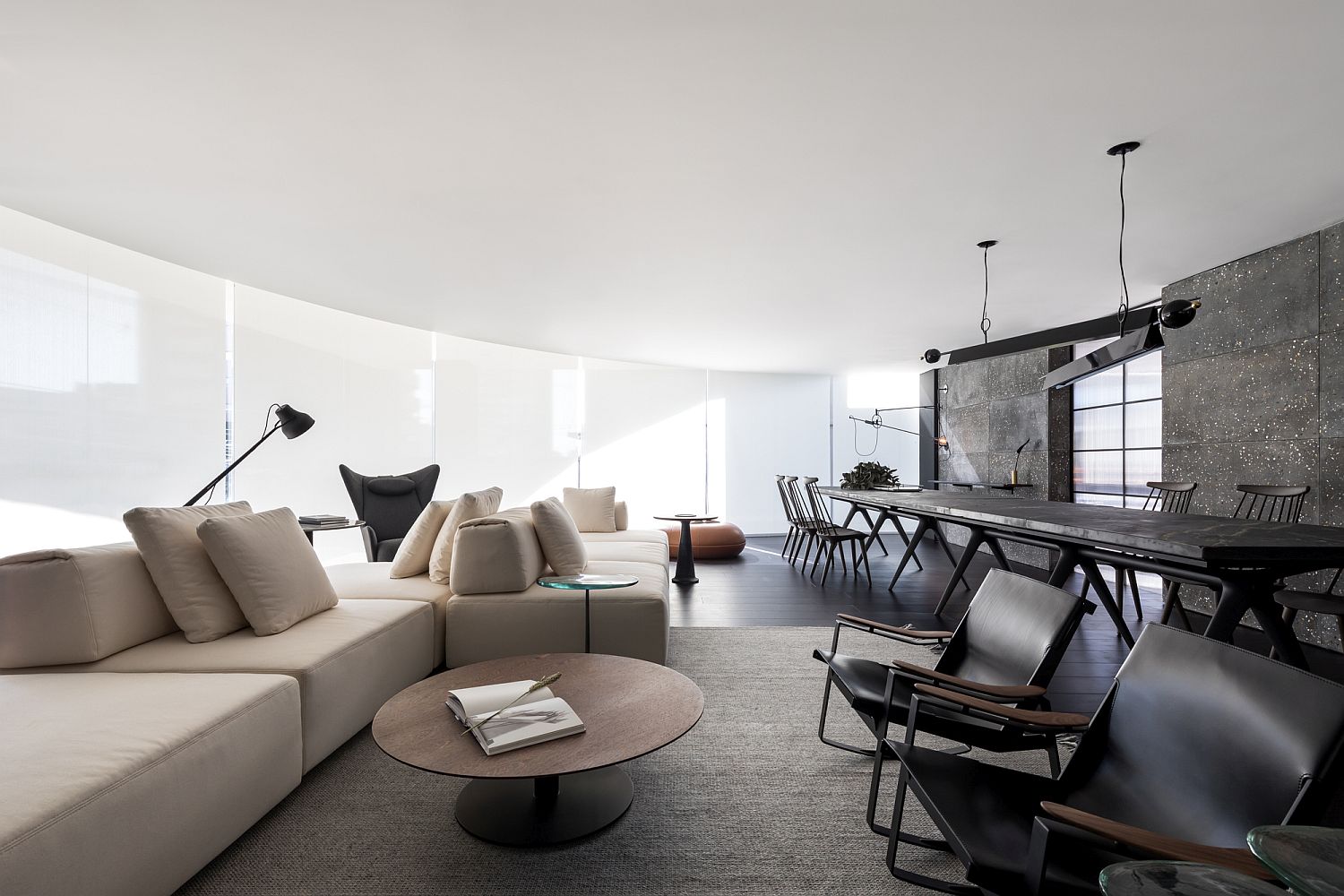 Step inside and beyond the color scheme what you notice instantly is the iconic décor designed by Jader Almeida for Sollos along with other brilliant pieces. The living area sits right next to the dining space and a large plush sofa placed casually defines it along with the elevated floor. Even the dining area next to it feels ever so smart and polished and the dark dining table and chairs paint a picture of modern minimalism. Slim lighting fixtures and unique sconces lights along with pendants and recessed lights ensure that the house feels inviting at all times. [Photography: Eduardo Macarios]
RELATED: Urbane Minimal Design: Sculptural Decor Enlivens Posh Beachside Sydney Home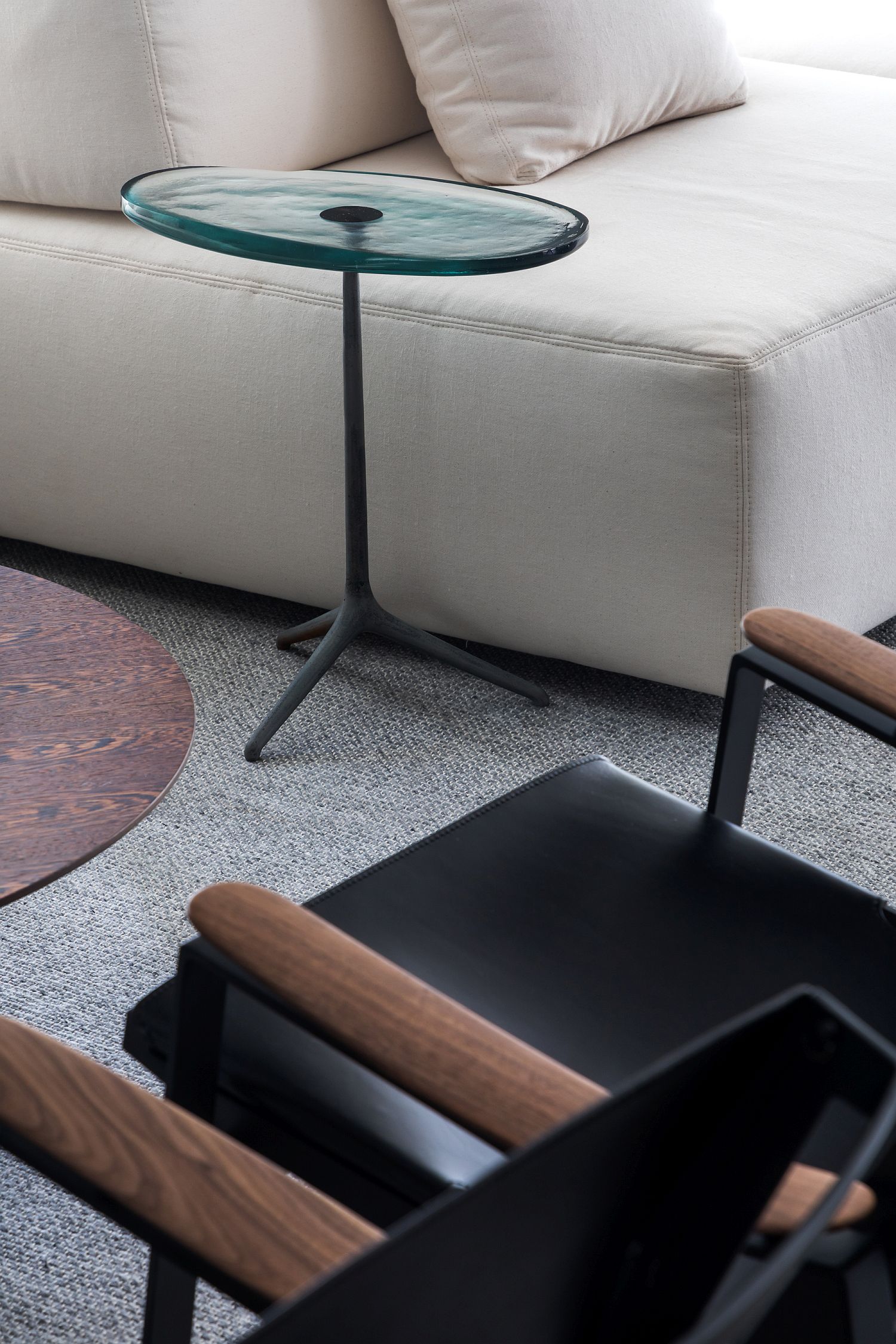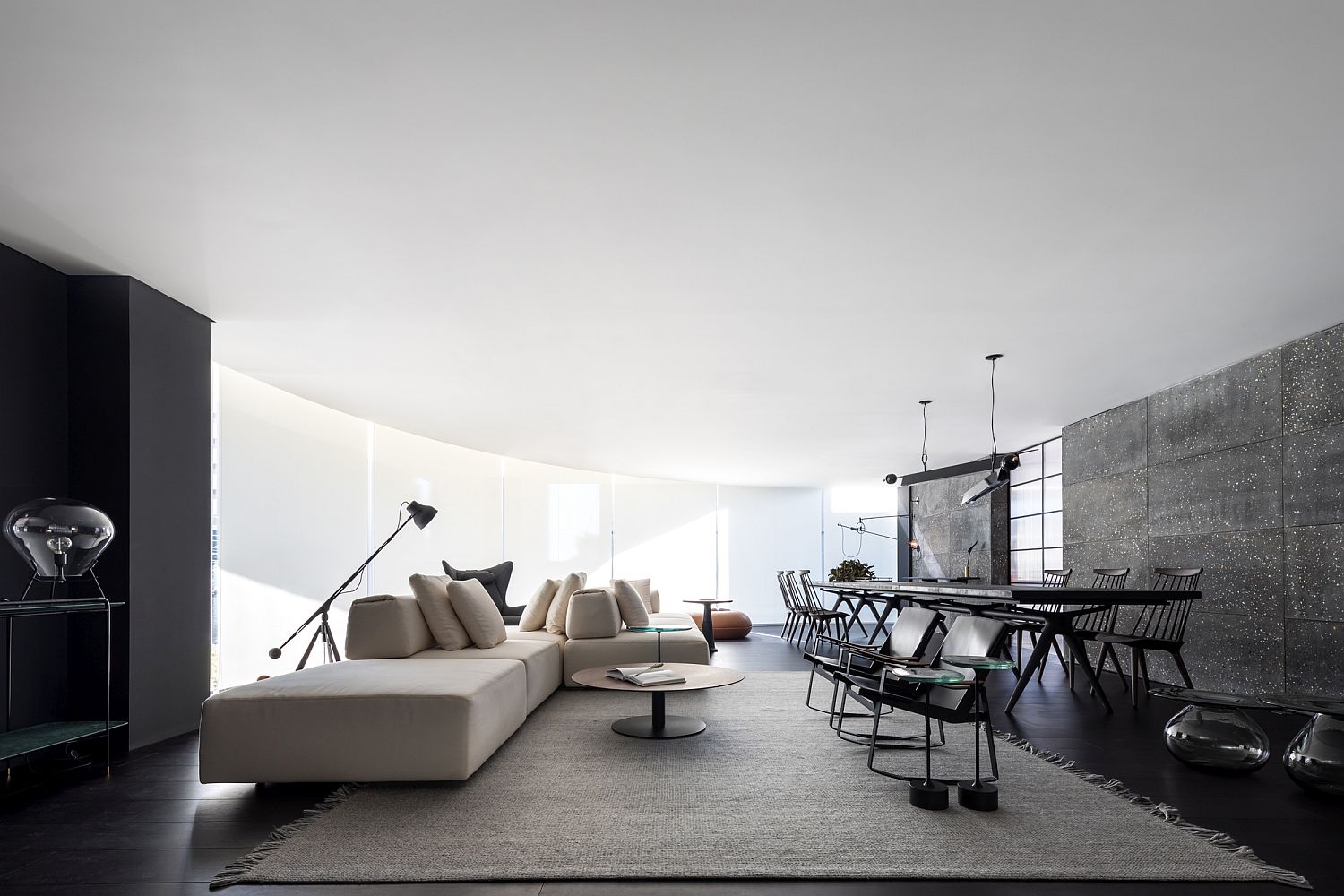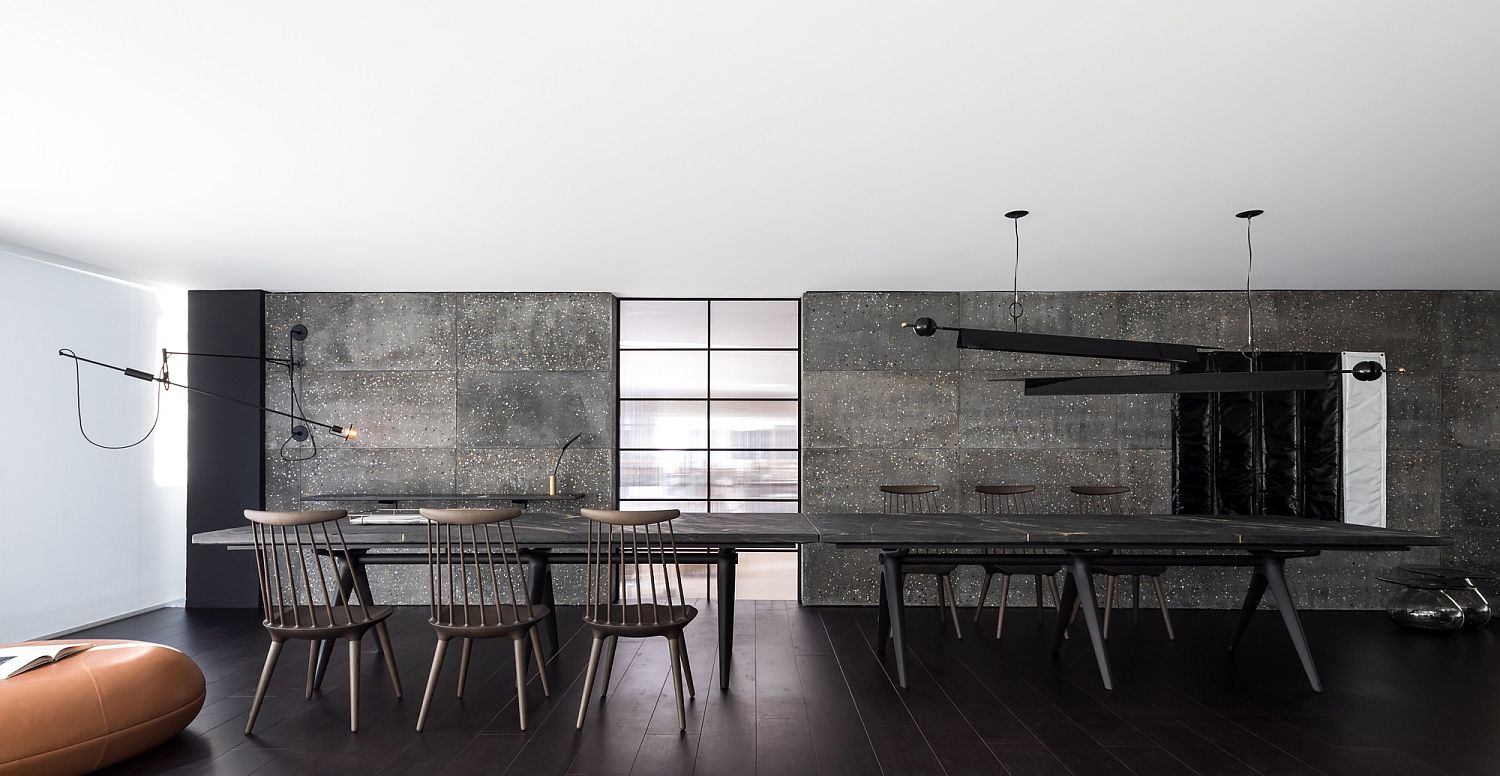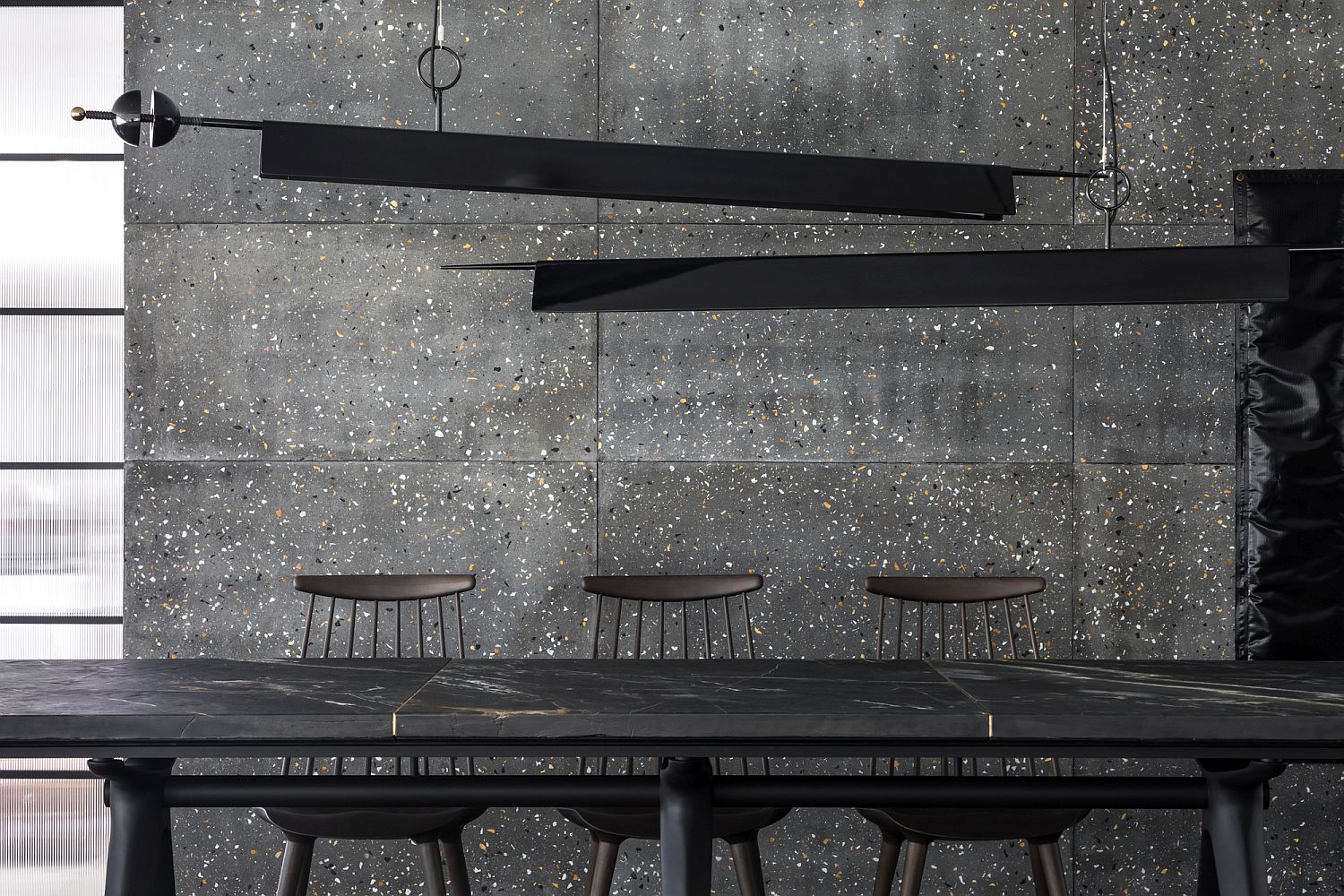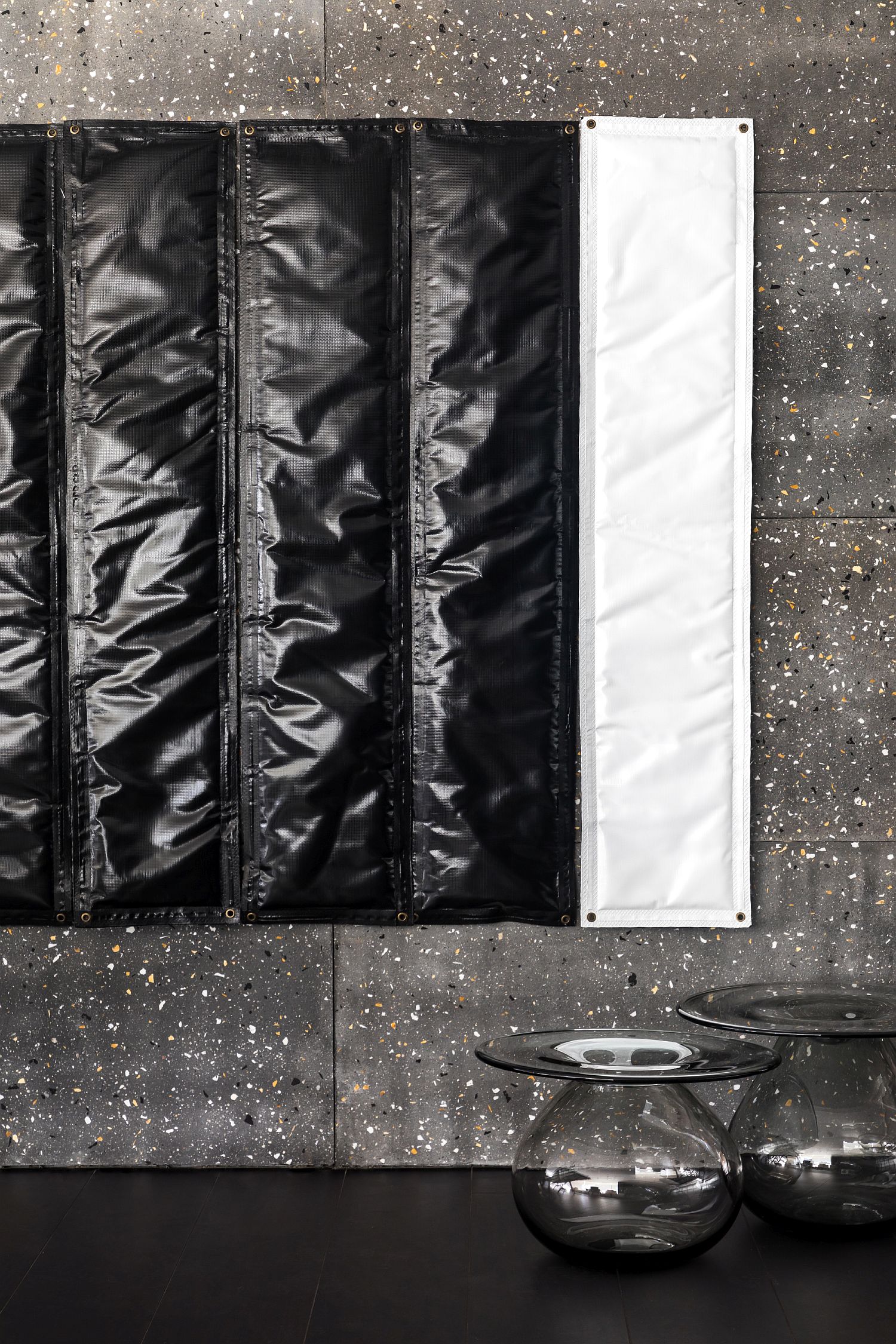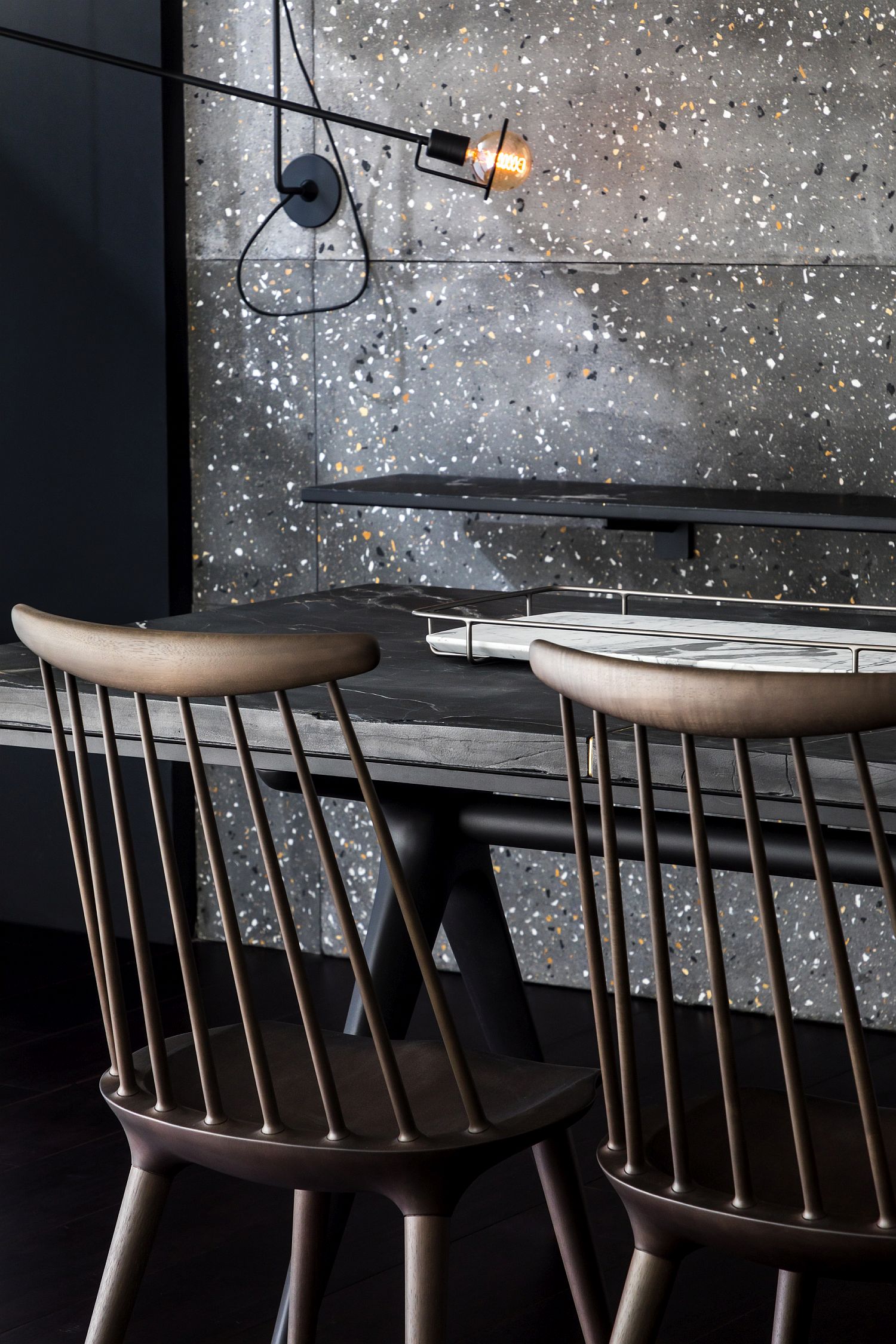 The raised floor of the room divides the living space with the circulation, which it's marked by Icon shelf with 5 meters long, directing access. We worked with cozy lighting, with indirect lights through pendants light, wall lamps, floor, and table lamps. All those pieces also too designed by Jader.
RELATED: Contemporary Minimalist Apartment In St. Petersburg Exudes Stunning Visual Contrast