Space, space and space; there plenty of empty space in the universe and yet there seems very little space in our own homes! Part of the reason is the way we tend to fill up most of the free space, often ignoring both aesthetics and the actual necessity of décor piece brought in. Then there are cases when you have to make-do with a truly small interior. This micro-apartment in Milan falls into the latter category with 29.5-sqaure meters of space that is amazingly maximized using a variety of space-savvy additions and unique innovations.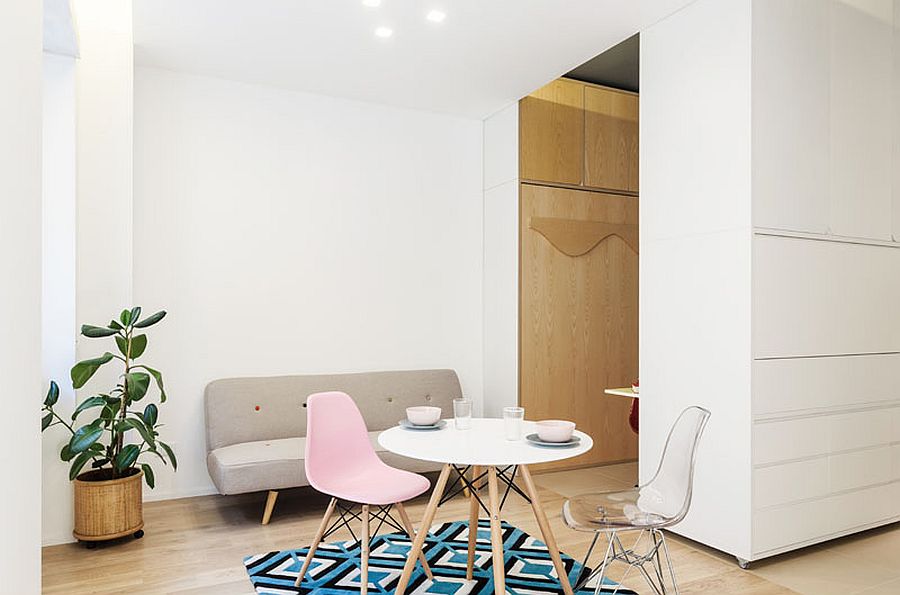 A PLANAIR design, the ultra-small Italian apartment relies largely on a moving wall with hidden shelves, desks and tables that fold away and maximizing wall space to deliver everything that its owner needs. There is absolutely no wastage of space inside this all-white apartment. Visual fragmentation is avoided thanks to the use of a monochromatic backdrop while ample lighting and smartly placed mirrors enhance the spacious appeal. Despite its very limited size, the apartment feels bright, cheerful and inviting with a small dining and sitting area at its heart. Carefully used pops of blue and pastel pink usher in the only bright color you will encounter inside the apartment.
RELATED: Single-Wall Kitchens: Space-Saving Designs with Functional Charm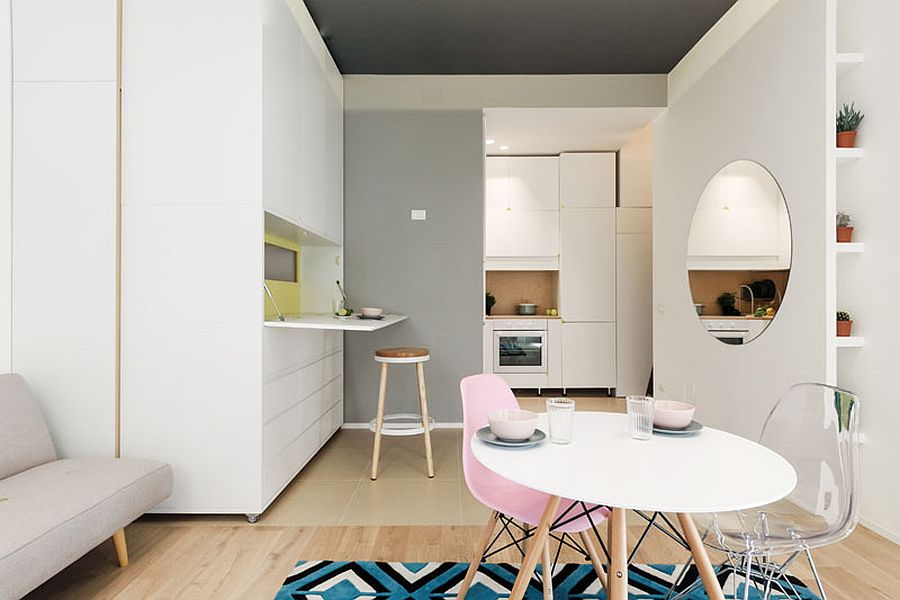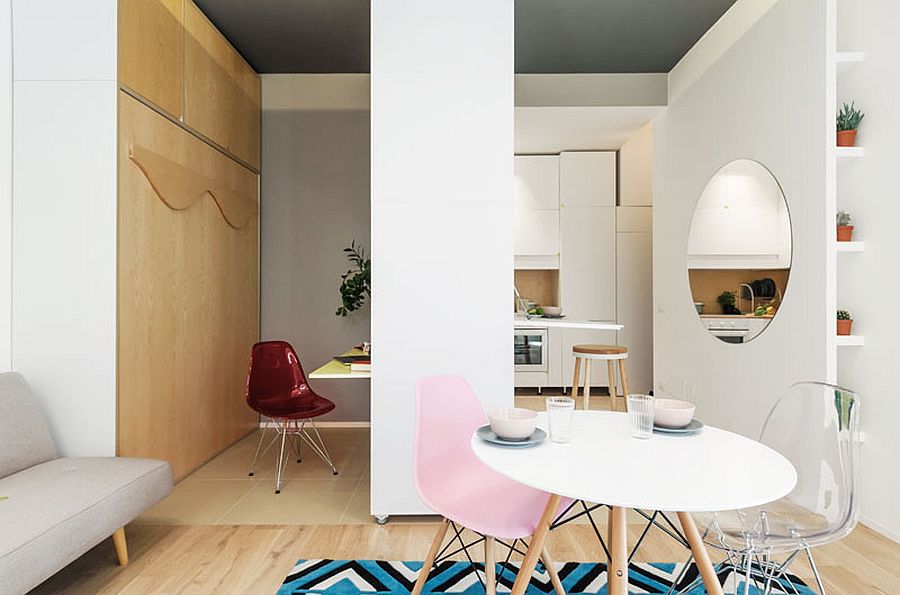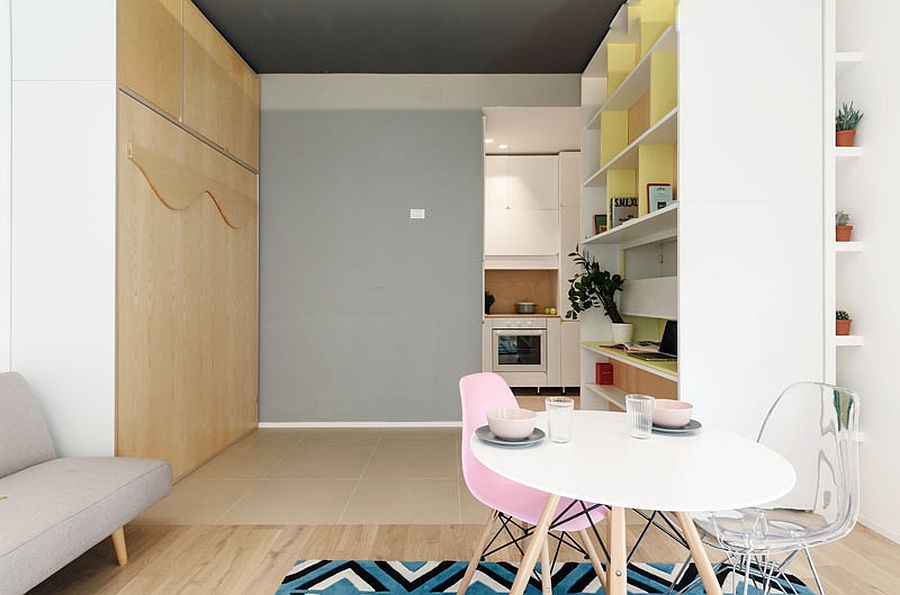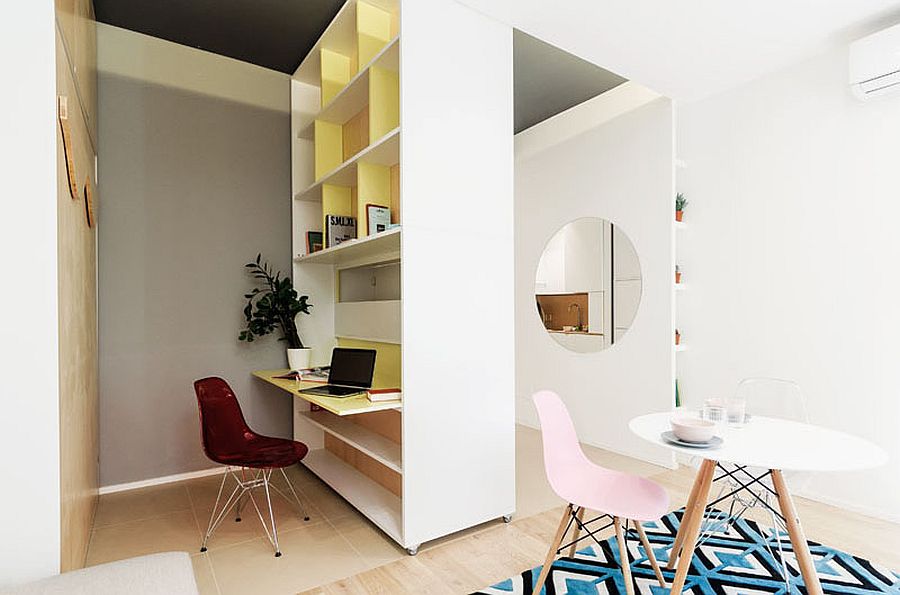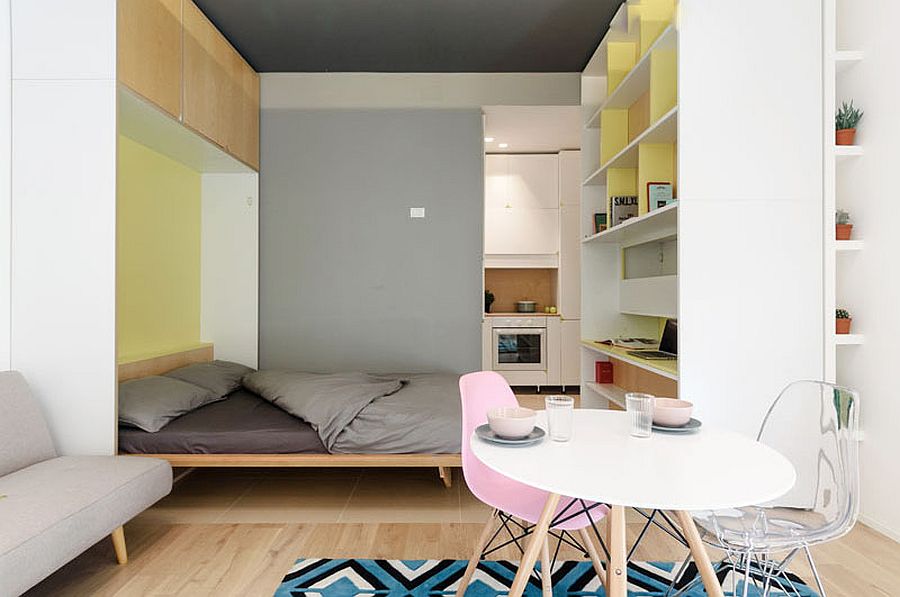 The moving walls slides from side to side, revealing a work desk that can be folded away when not in use, a breakfast bar that is also foldable and a series of shelves lit up ever so beautifully. A Murphy bed on the other side, a small kitchen in the corner and tiny bathroom complete this fabulous apartment that offers ample inspiration to those searching for ways in which they can save space in their own home. [Photography: Luca Broglia]
RELATED: Tiny Swedish Apartment Showcases How to Decorate Small Living Spaces with Style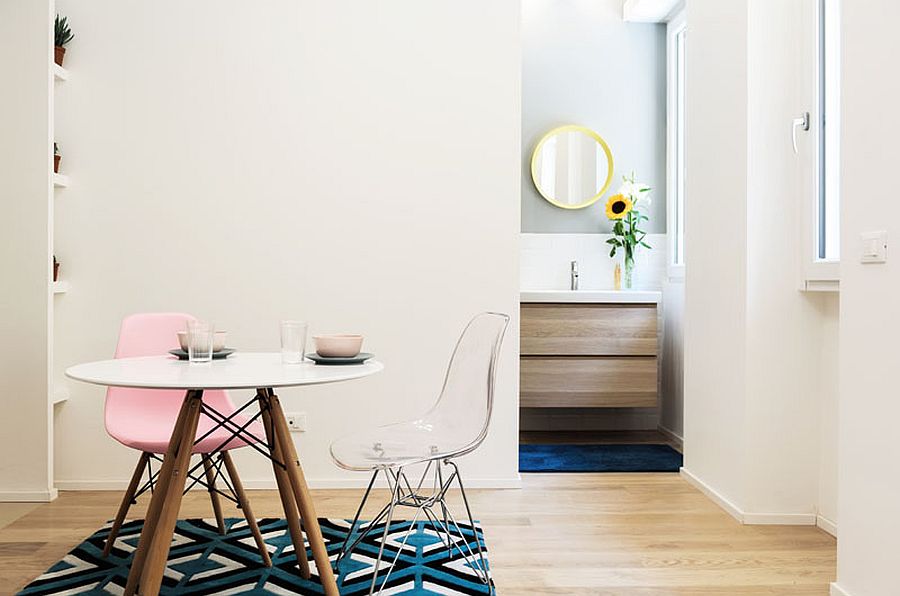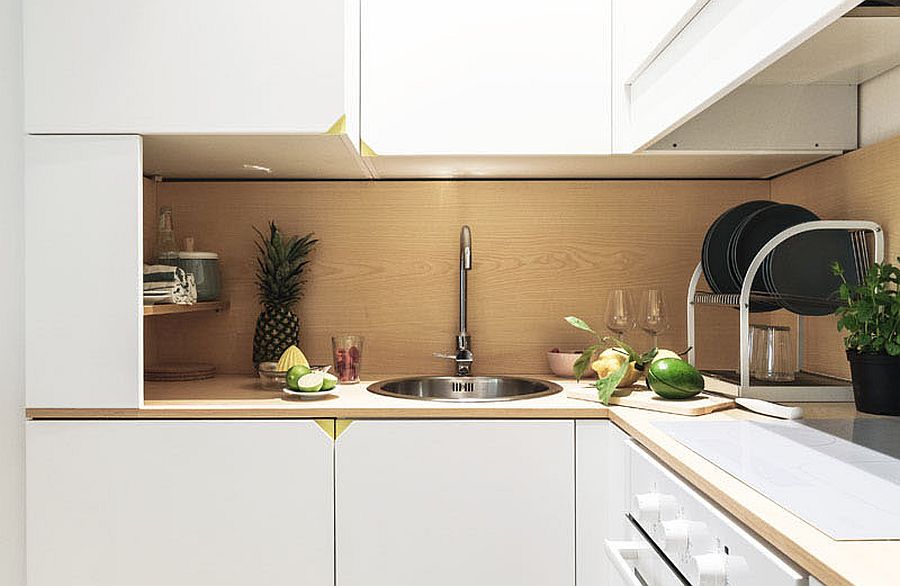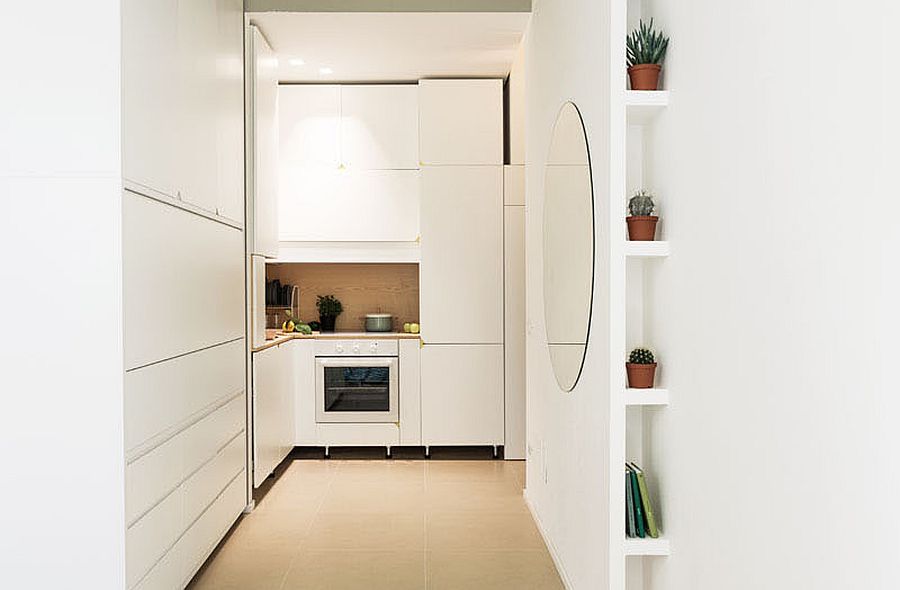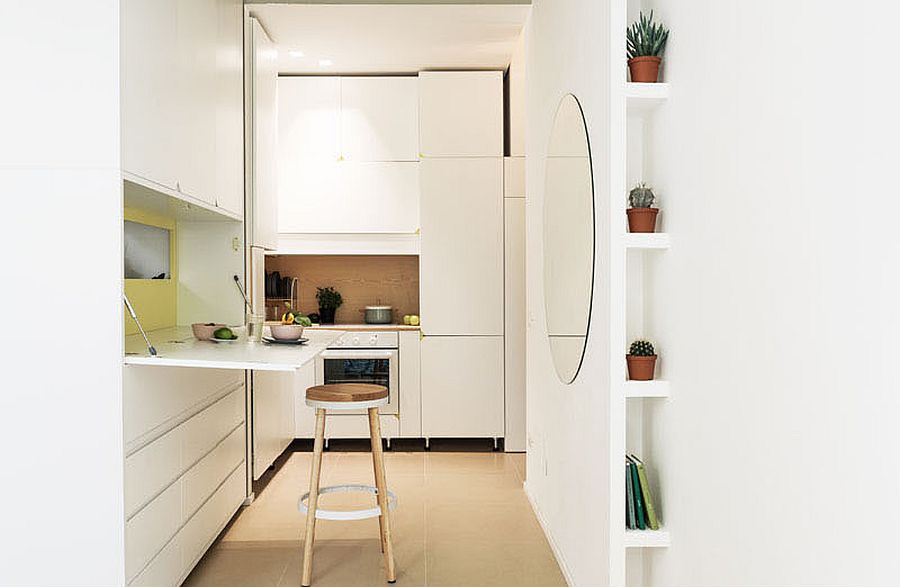 Liked the story? Share it with friends.