It is incredibly hard to find a good chair that cuts across the conventional style barrier, can last for decades to come, and would easily adapt to both indoor and outdoor settings. But for those searching for that 'perfect chair', it is the Marais A Chair by Xavier Pauchard that stands out from the pack. Designed for Tolix, the chair has a certain modern-vintage appeal that seems to transcend eras, and it still seems as relevant today as it was when first crafted in 1934. The quintessential French café chair, it is hard to ignore the unassuming charm and amazing longevity of this 30s design icon!
Far more affordable than their more ornate midcentury counterparts, these chairs have an intrinsic industrial flair, thanks to a galvanized steel body. It is this amazing combination of vintage, modern and industrial flavors that makes the Marais A a classic that never fails. And today we shed the spotlight on this stylish stackable delight.
A Perennial Favorite
We already alluded to the popularity of the chair in cafes and restaurants across the planet, and this is also true in the case of dining rooms. The body of the Marais A Chair, an ability to neatly stack them up when not needed, and their durability make them a convenient and ergonomic choice in modern dining spaces. These smart chairs look particularly at home in industrial, farmhouse, rustic and country-style settings, and you can even use a couple of them along with a corner bench for a lovely banquette.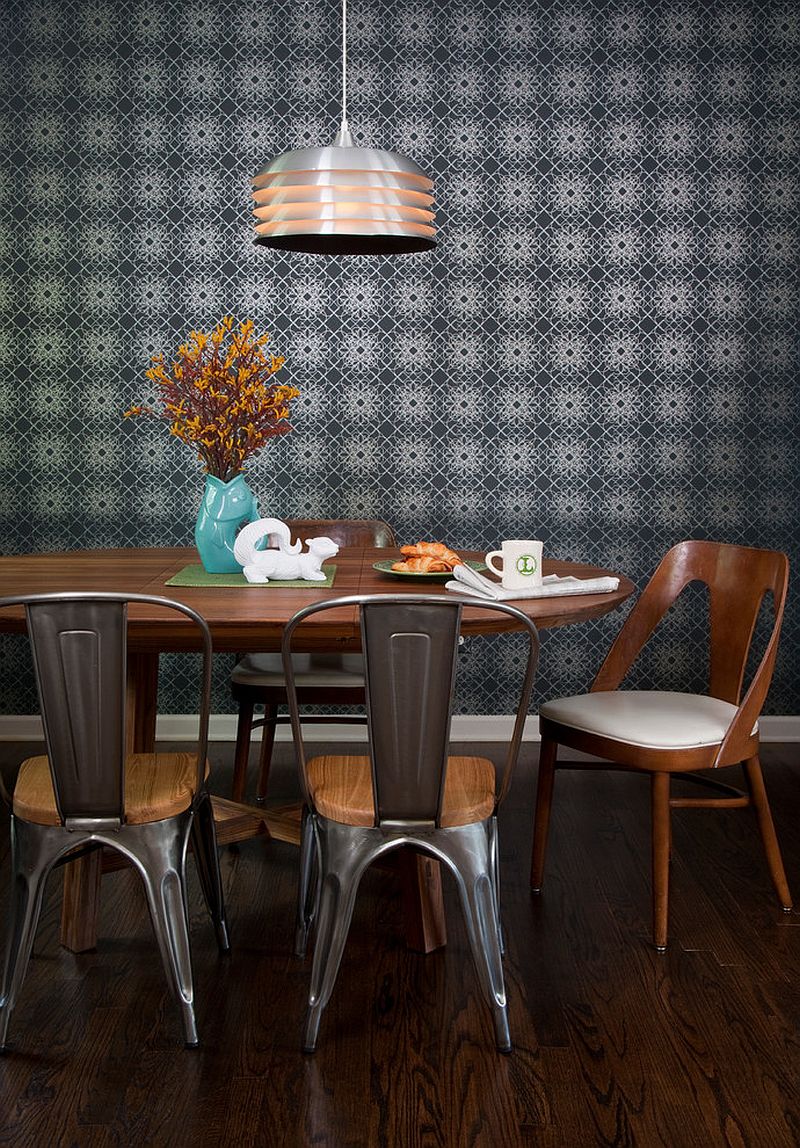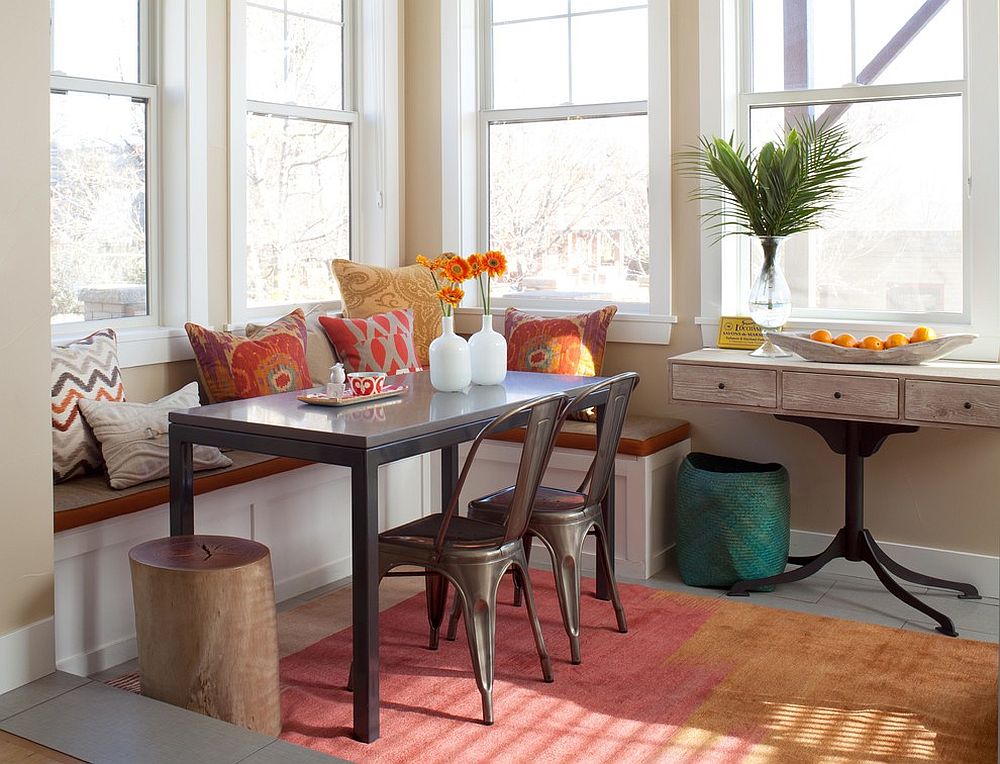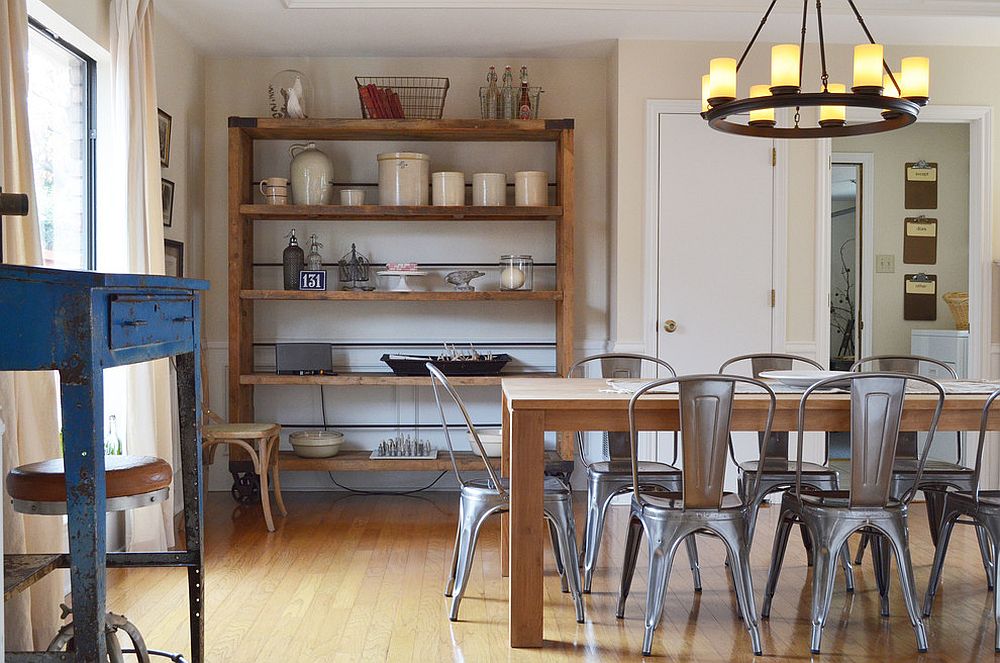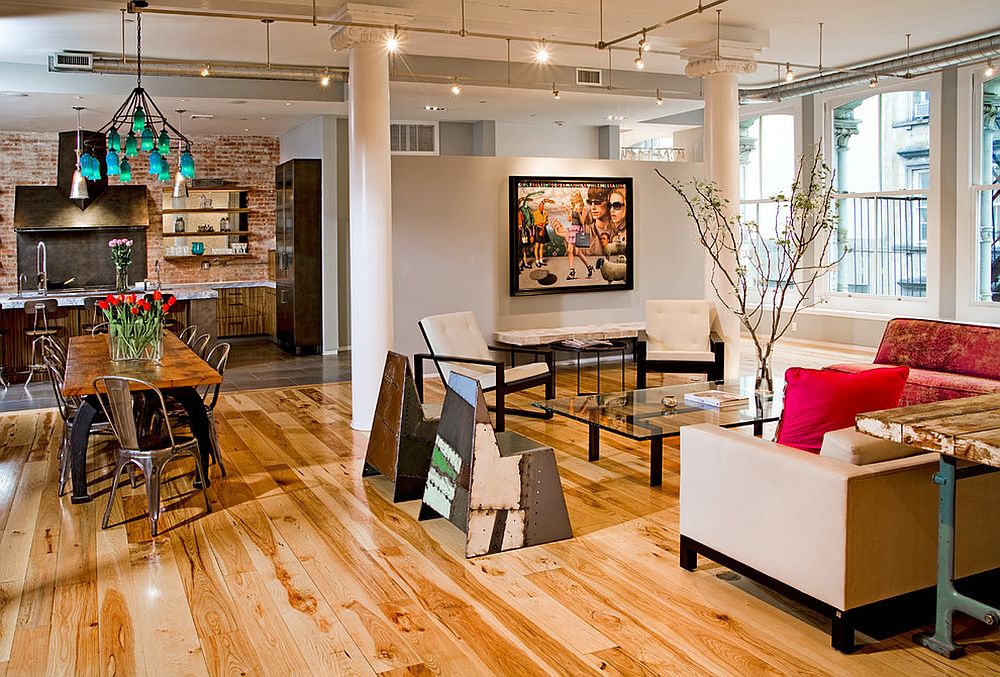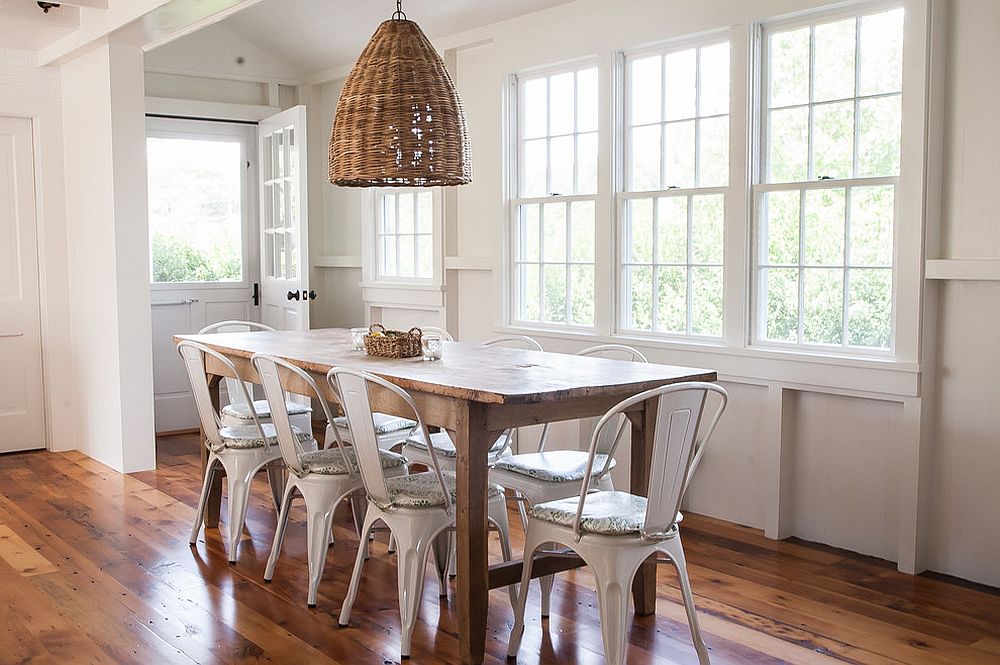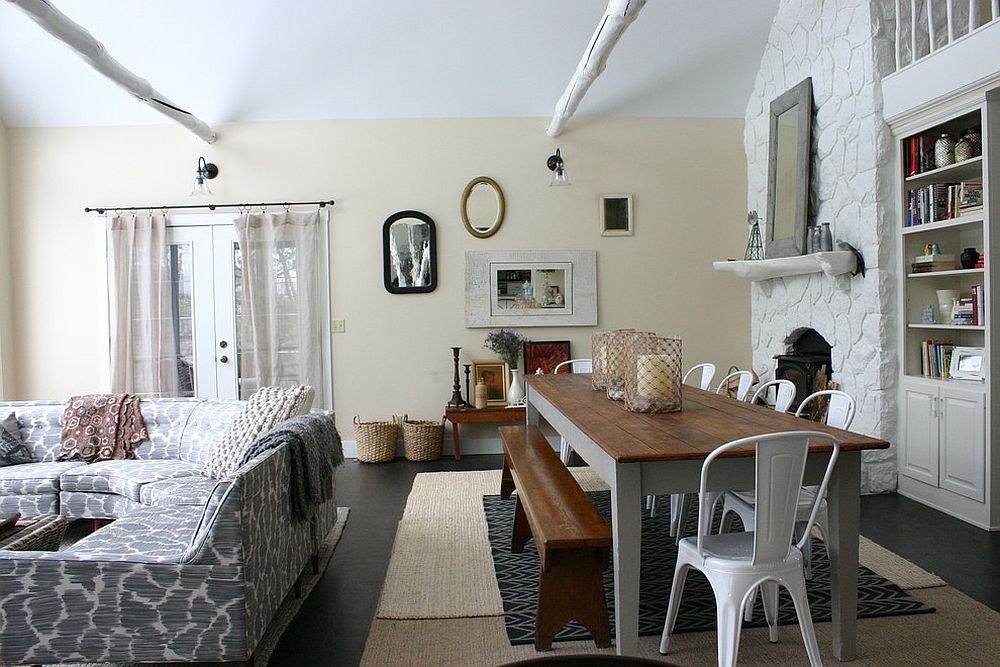 Pick Your Hue
Despite the solid form of the chair and its rugged demeanor, you can still use the Marais A Chair to usher in a hint of color in the dining room. From bright red and bold yellow to lovely plum and gorgeous green, you can get one of these in almost any hue you want these days, and those who detest too much color can move away from the steely charm by opting for chairs in white. So whether it is powder-coated vivaciousness or inconspicuous elegance, these classic chairs always seem 'on trend'.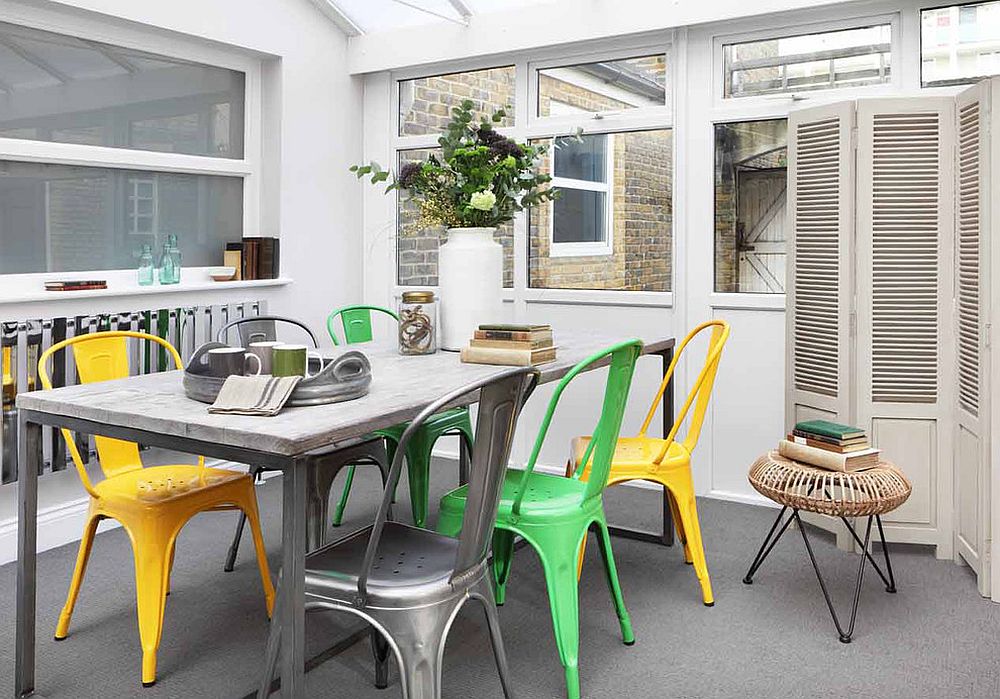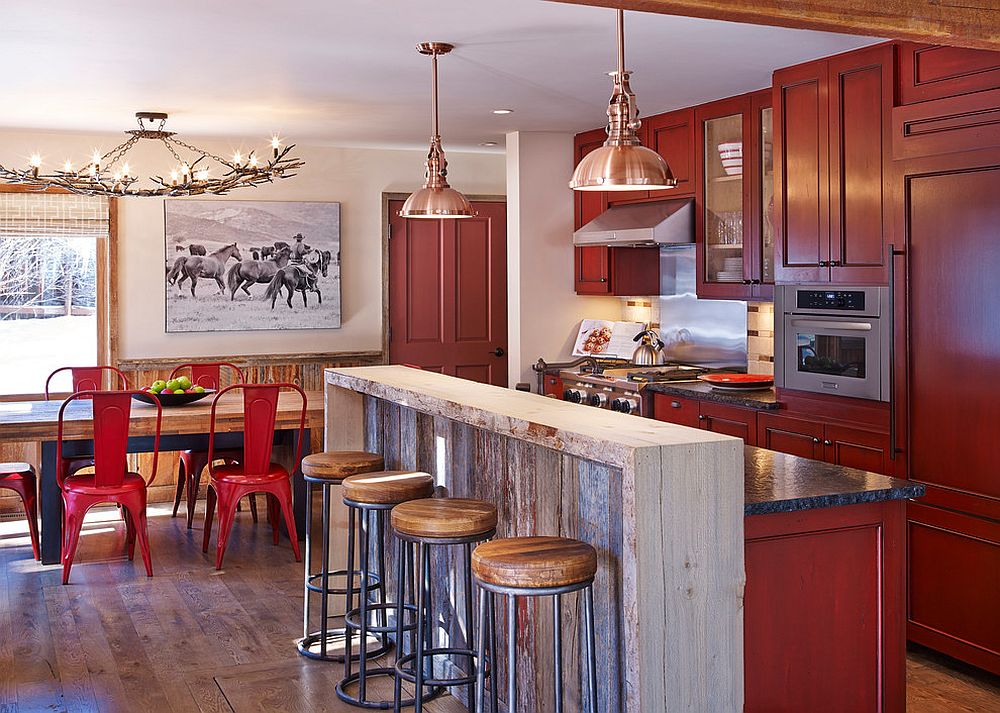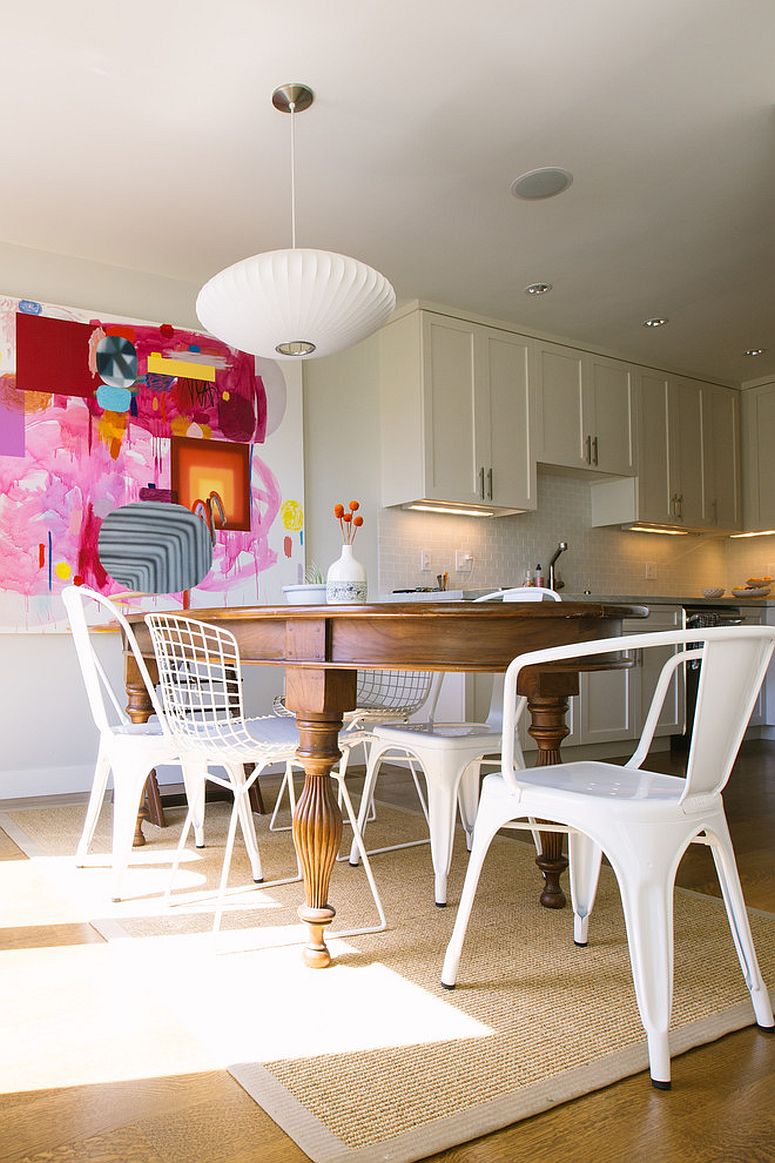 Beyond the Dining Space
Even though it is the dining room that feels like the hotbed for this 1930s French icon, you can use these chairs in almost every room of the house. Despite its simple form, the Marais A is incredibly comfy to sit in, and you really do not need any additional cushioning for using it as a home office chair. Even the tiniest corners can be turned to a smart home workspace by using a simple desk and a Marais A chair, and you can move it around to the backyard, living room or kitchen when needed. Also available in the series is an armchair version of the chair and bar stool, which complement the standard version of the chair perfectly.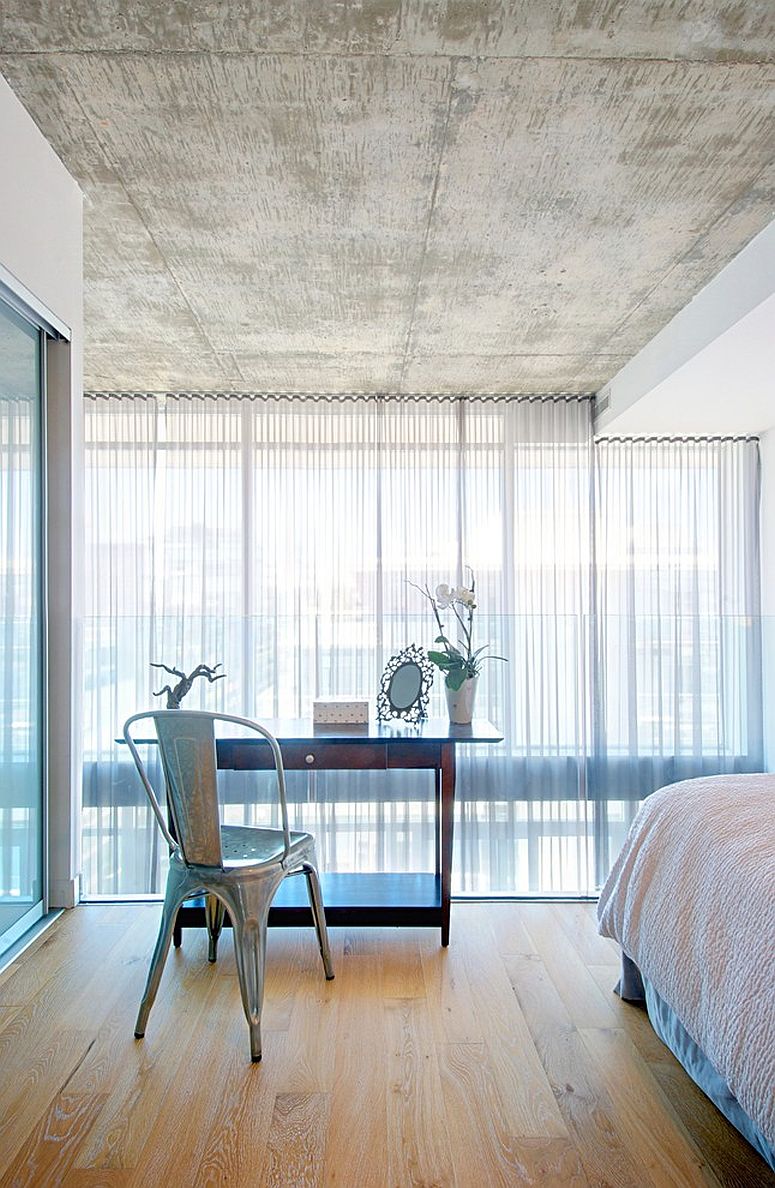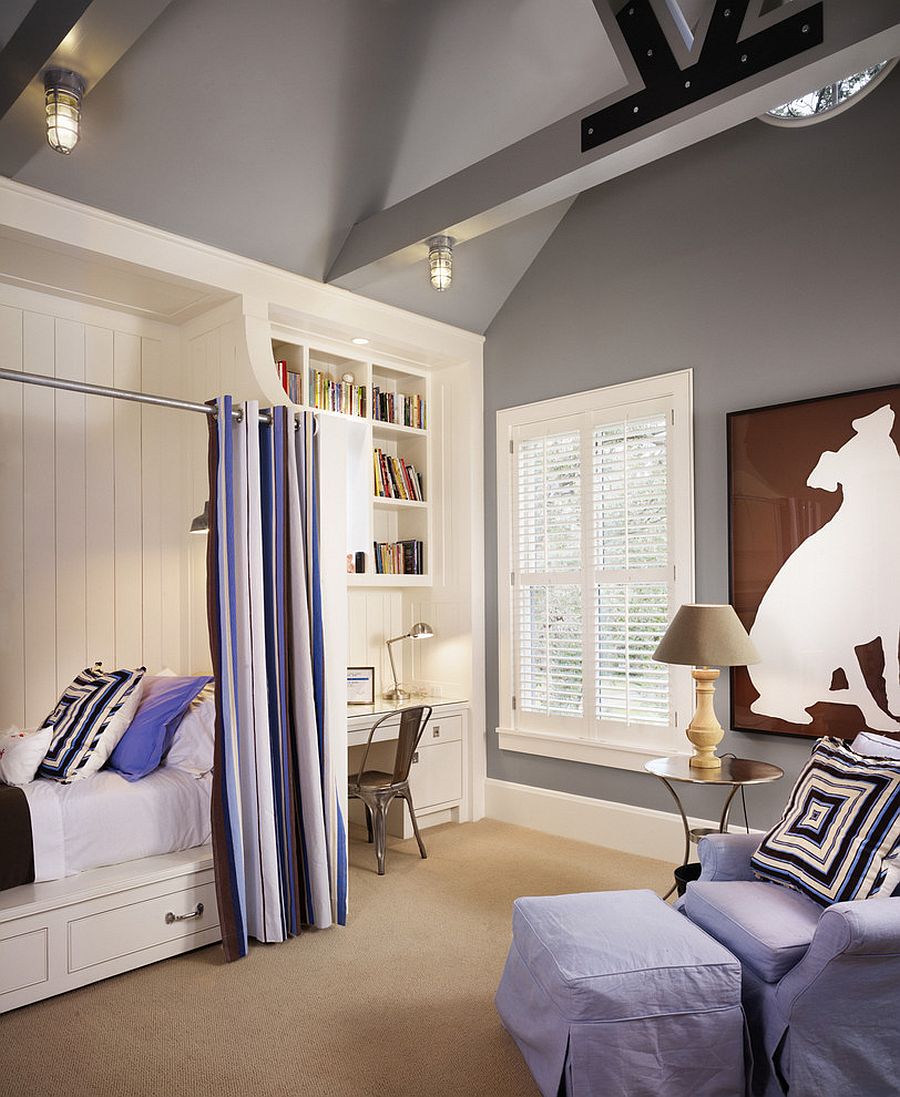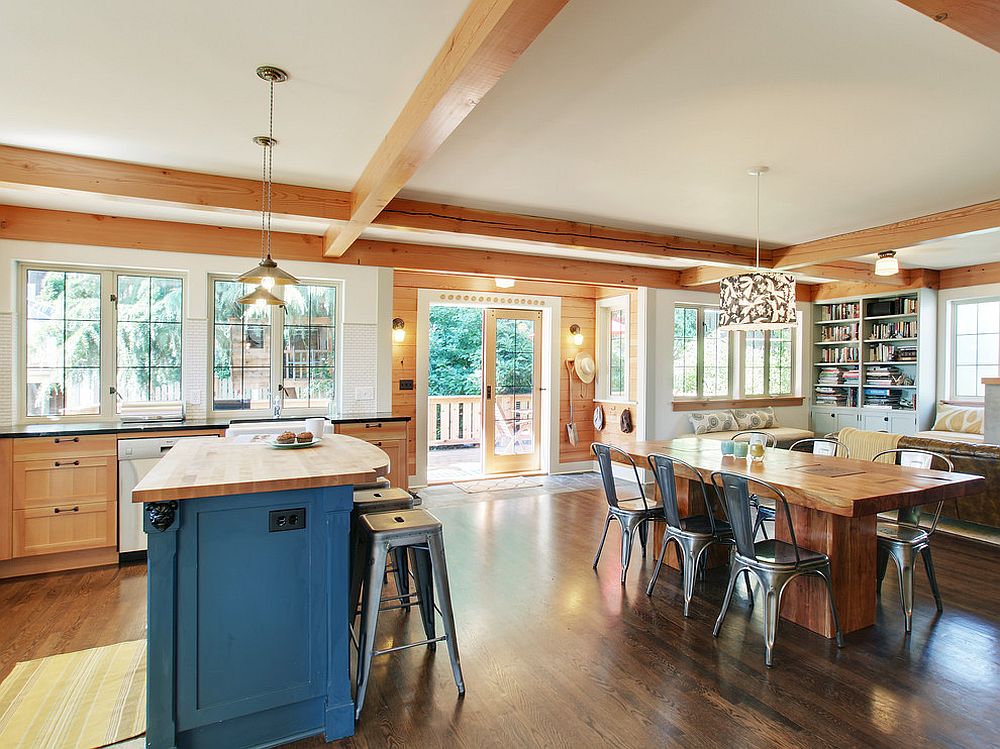 Enjoy the Outdoors!
The Marais A chair is not made for outdoor use and definitely cannot take the wear and tear of changing seasons all year long. But, its quality build and uncomplicated design allow you to use it on the patio or on the pool deck with ease. If your patio is shaded or in case you are using these chairs for alfresco dining under a pergola, you should have absolutely no hassles. They are also a cool choice for the relaxing sunroom and will be able to last longer than many other indoor décor choices.