Decor pieces are much more than mere functional pieces that serve their basic purpose, and at times, designers manage to create some stunning furnishings that seem to roll together aesthetics and ergonomics. If you are looking for that one defining chair to elevate the appeal of your living room or bedroom, then names like the Eames Lounger, the Egg chair and the curvy Swan chair often come to mind. Today we take a step further forward in this fascinating journey as we highlight three stunning and sculptural chairs that also double as wonderful accent additions.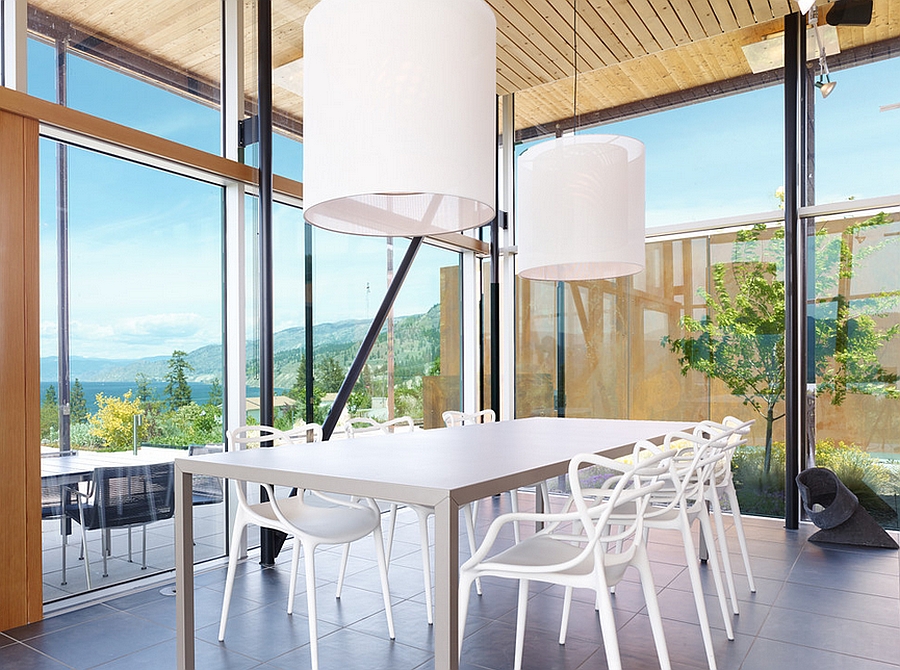 The trio of magnetic chairs on display today also brings along with it a hint of playfulness that is simply undeniable. Standing tall in rooms that range from the minimal to the industrial and rustic in their style, these chairs are truly versatile and captivating.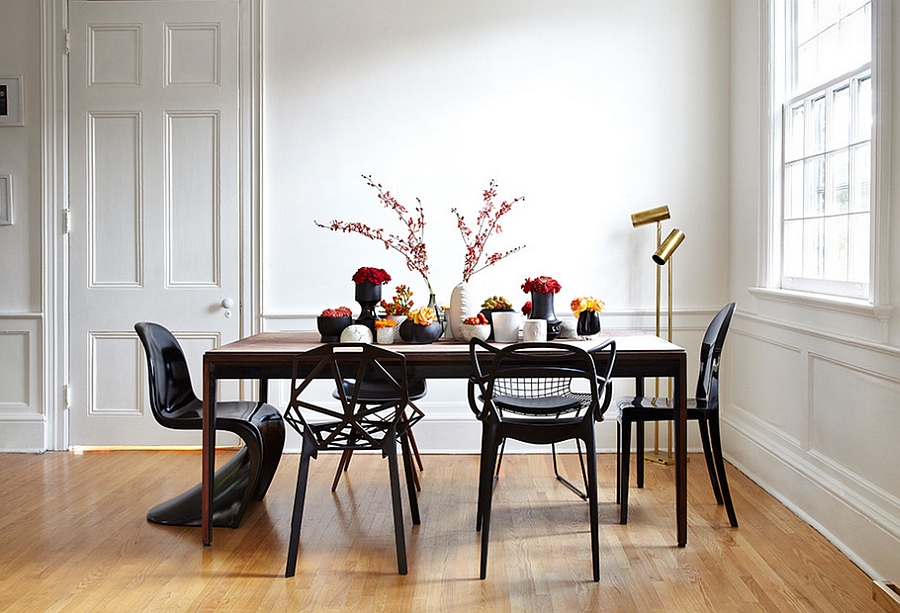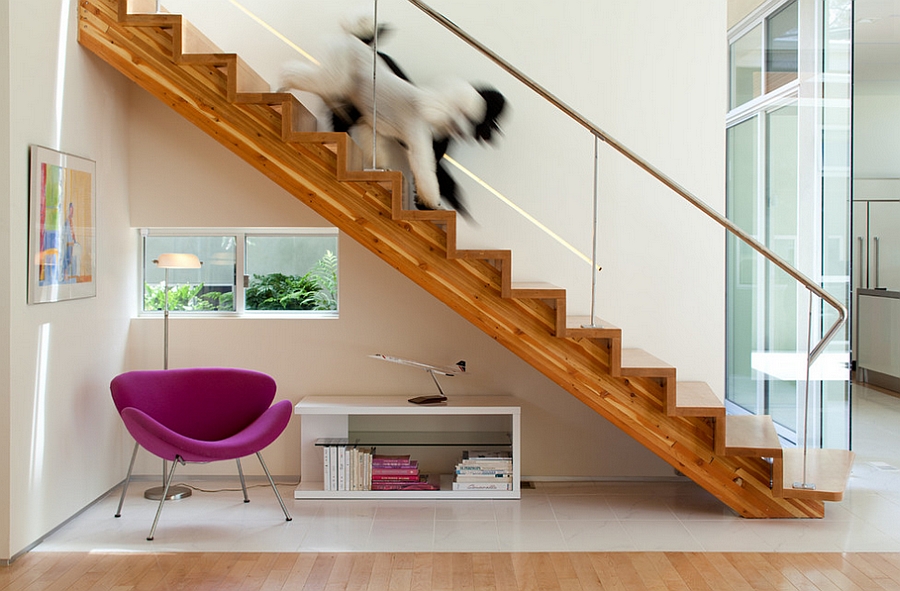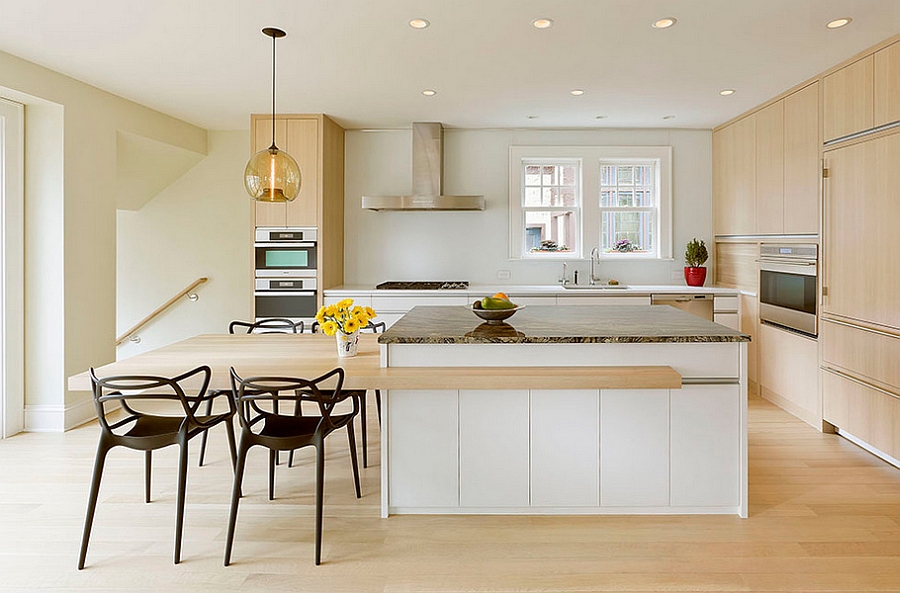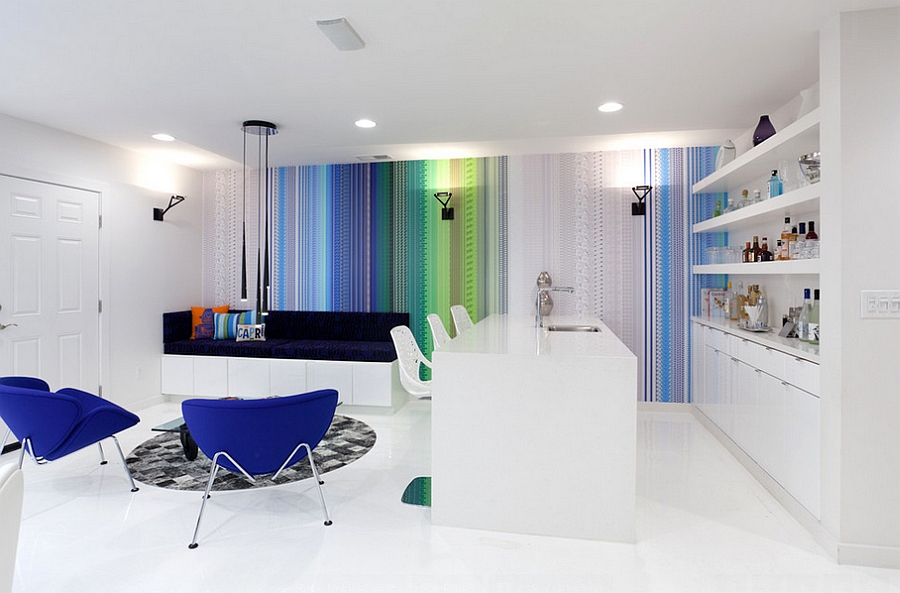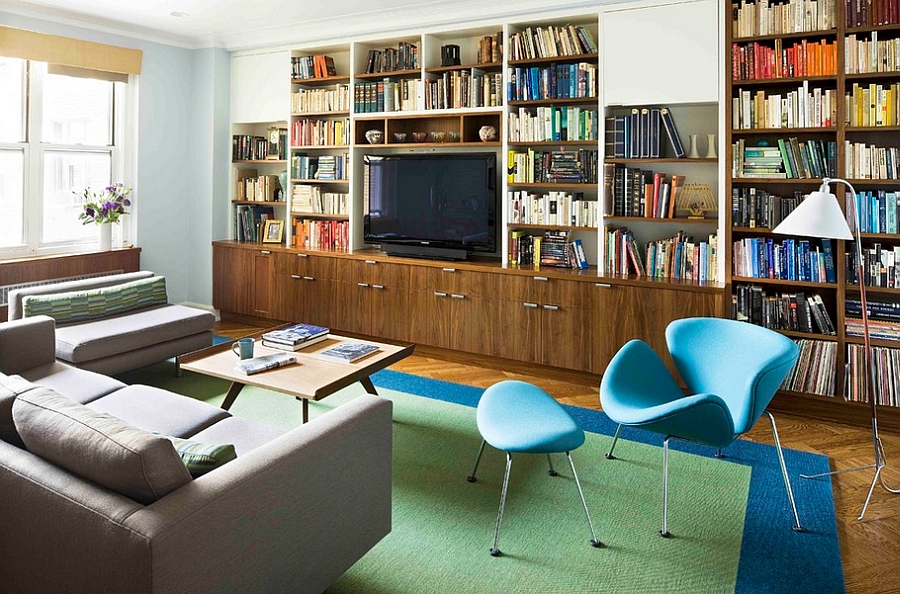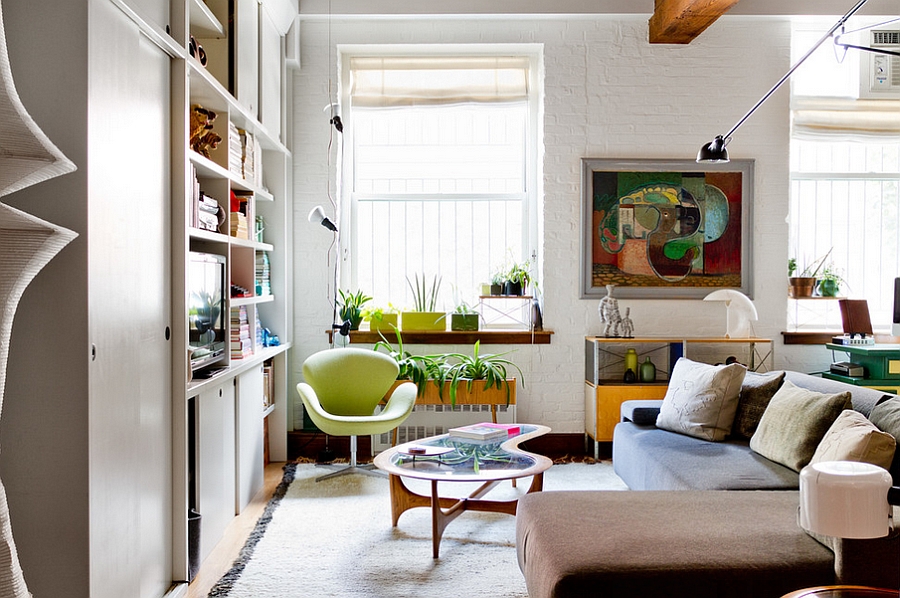 A Slice of History
It is amazing how the Orange Slice Chair crafted by Pierre Paulin in 1960 is often overlooked in favor of the more famous Egg Chair and the Arne Jacobsen Swan Chair. In fact, many of our readers often tend to get confused between the lovely Swan Chair and the distinct curves of the Orange Slice Chair. From a distance, both of the chairs can seem a touch similar, but on closer look you do see the inimitable style and silhouette of the Orange Slice. In fact, the chair seems visually different from varying angles and shows several stages of the 'curl up', which Pierre Paulin wanted to specifically showcase.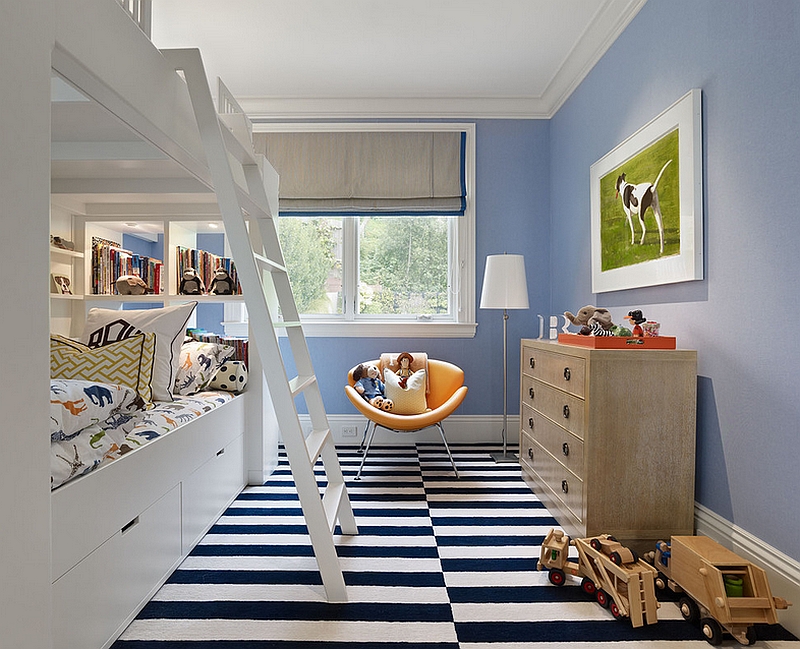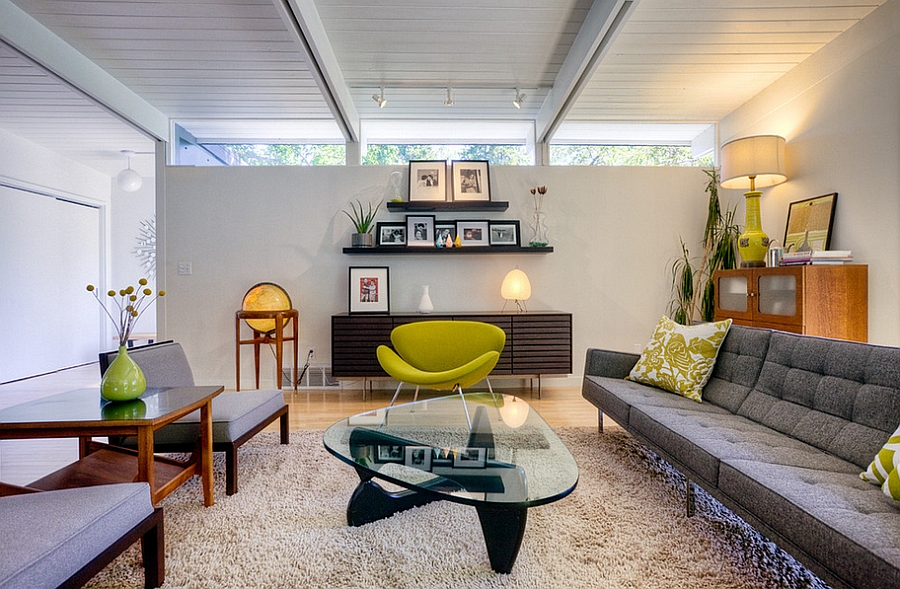 With Midcentury modern style seeing a revival of sorts in the last decade, the Orange Slice is once again back with a bang! Available in a multitude of exciting colors, it is the perfect accent chair that combines cozy elegance with timeless form. Its sensuous curves capture the romance of Midcentury modern design perfectly, and Pierre Paulin eloquently summed up his design when he said "A chair should be more than simply functional. It should be friendly, fun and colorful."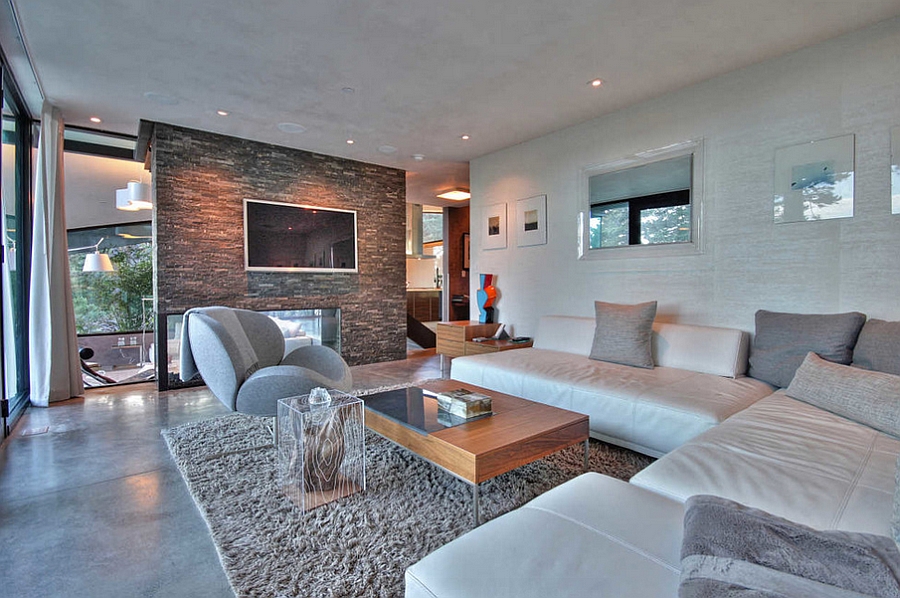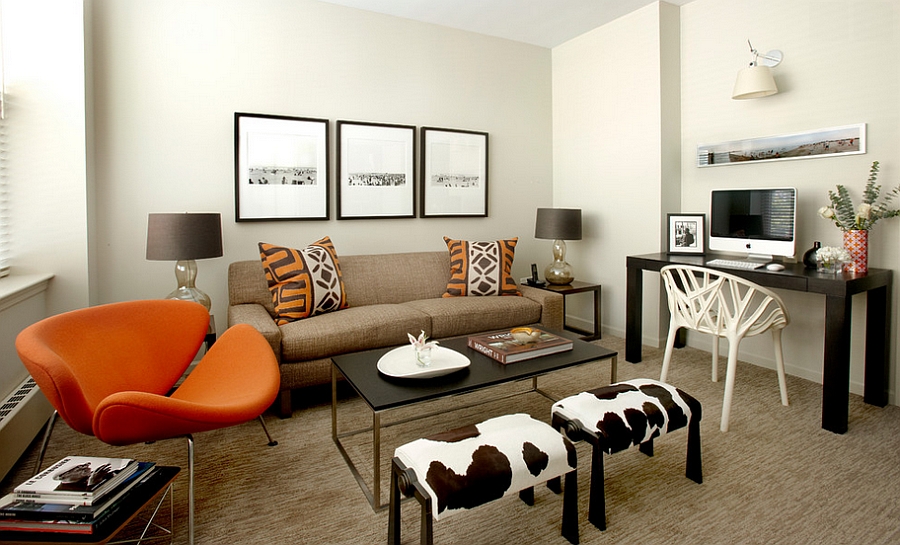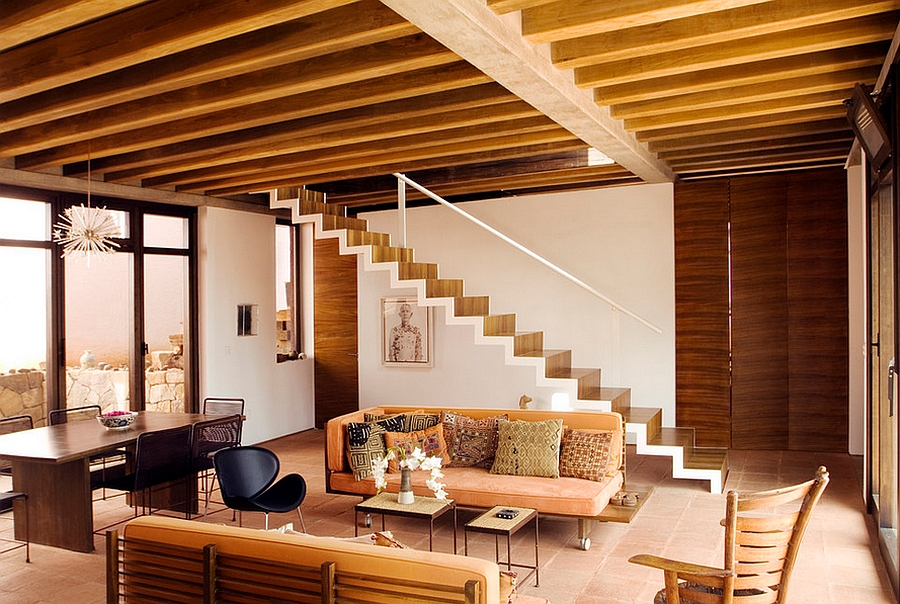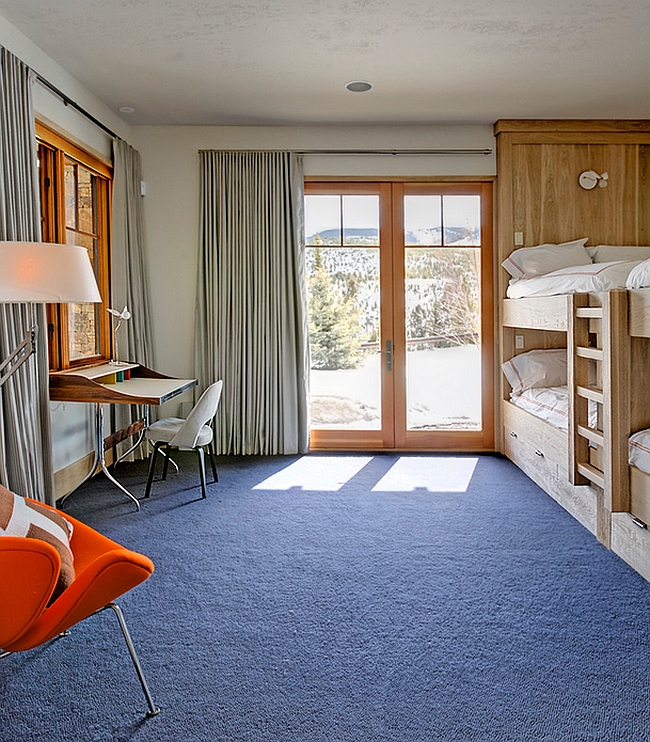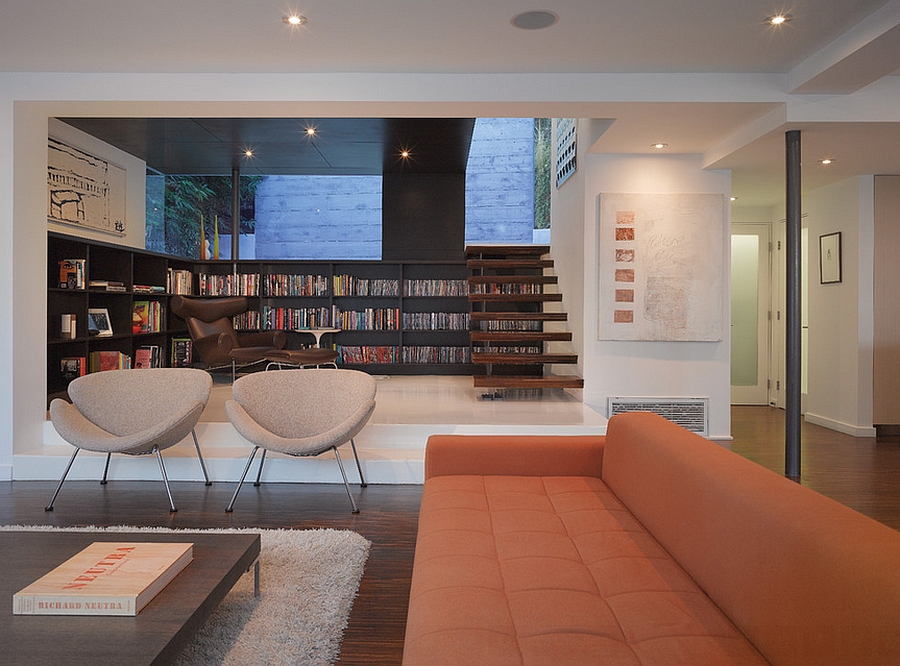 A Tribute to Midcentury Modern!
Many of us do indeed love the minimal approach and crisp style of Midcentury modern, but few have composed an ode to the era as expressively as modern master Philippe Starck. His Masters Chair combines the Series 7 Chair by Arne Jacobsen, the Tulip Armchair by Eero Saarinen and the Eiffel Chair by Charles Eames into an entirely new sculptural mashup. Obviously, the experiment was a grand success, as the chair is quickly becoming a decor icon in its own right and its trendy, futuristic look ensures that it stays relevant for years, if not decades, to come. Visually airy, the open back of the chair is like a sculptural composition of Picasso with its curved lines.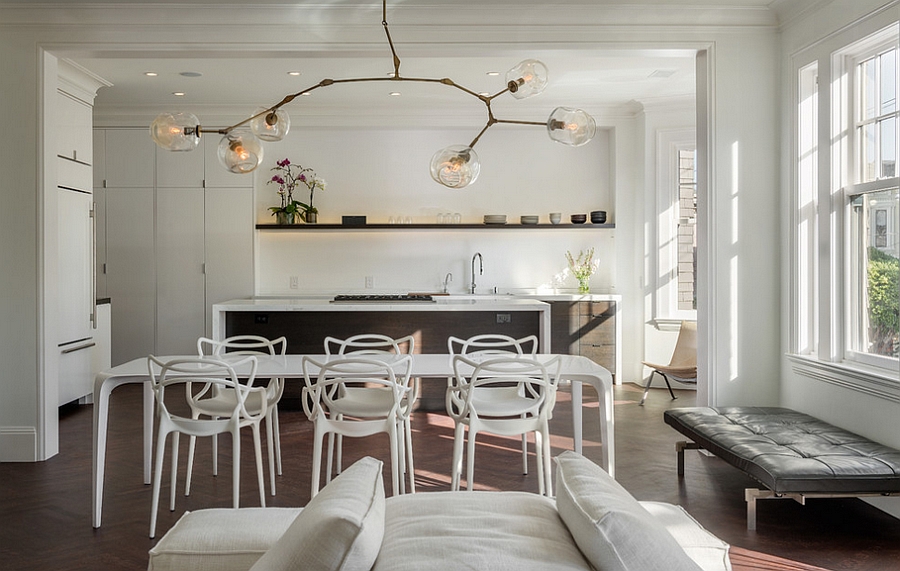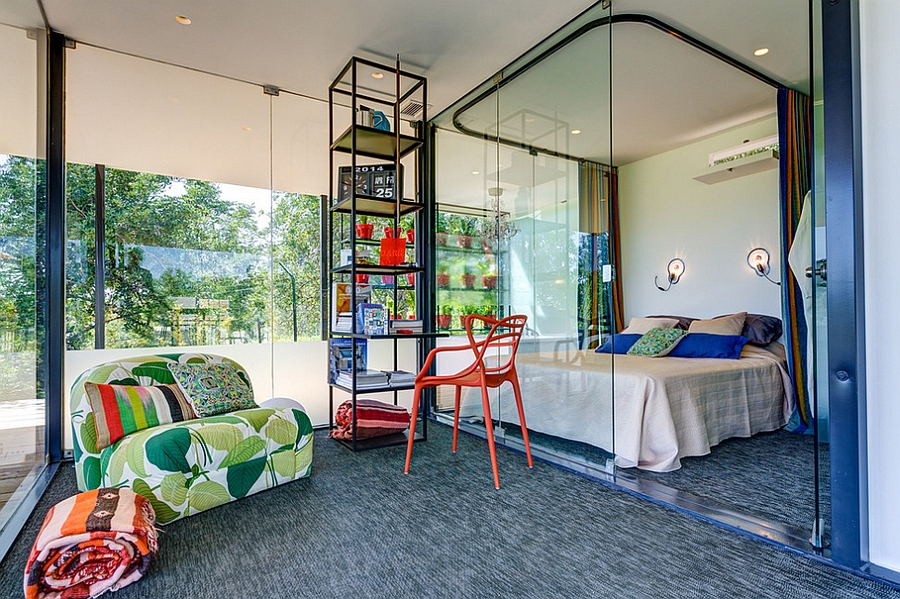 Taking up very little space, the chair is also a great addition to the small patio or deck space and can be moved around with ease. Easily combining with other chairs and a variety of dining tables, we suggest you take the Masters Chair beyond the kitchen and dining room and add it to your bedroom to create a charismatic reading nook!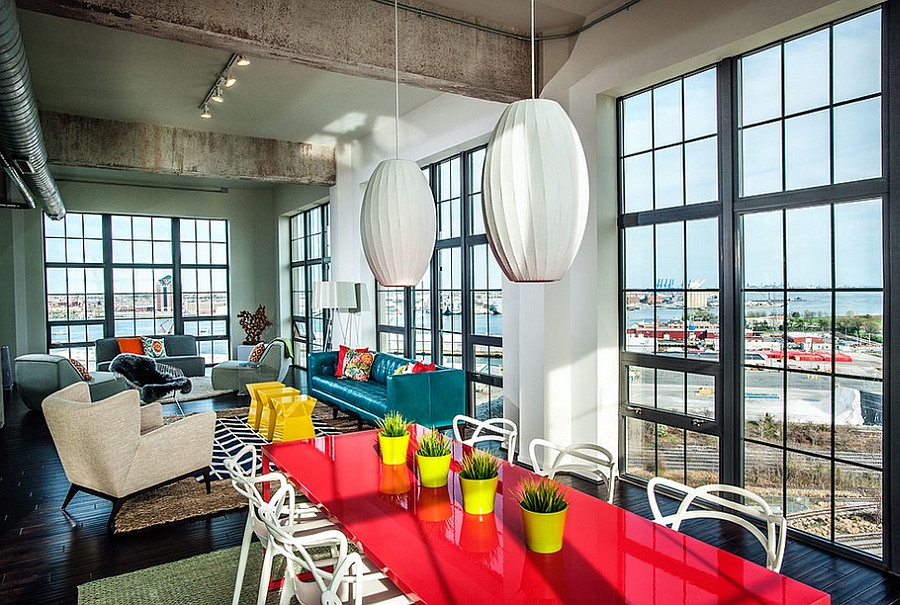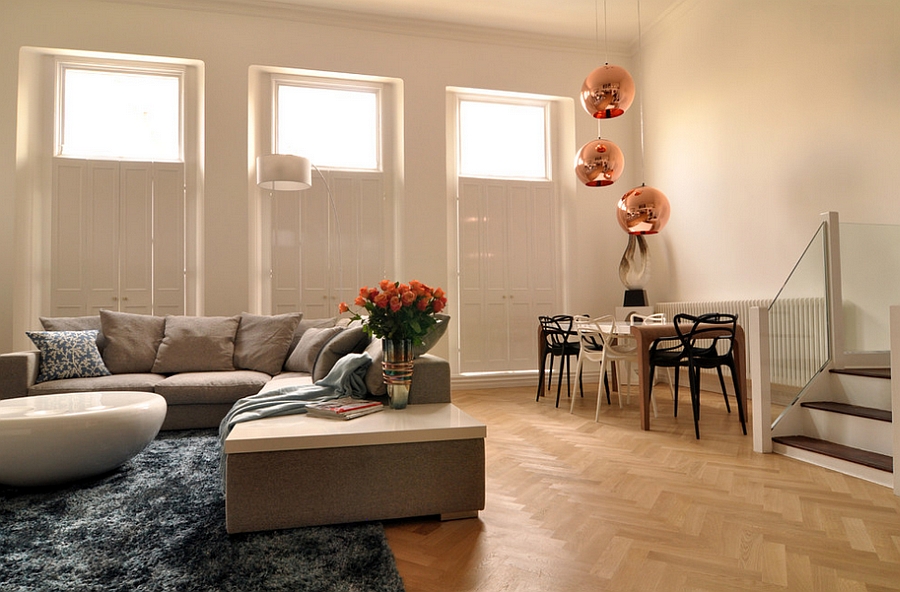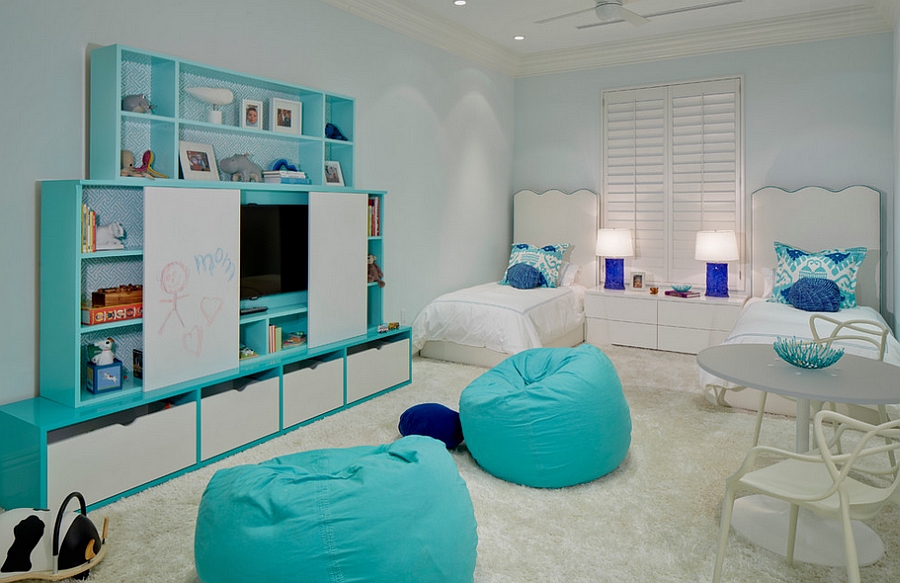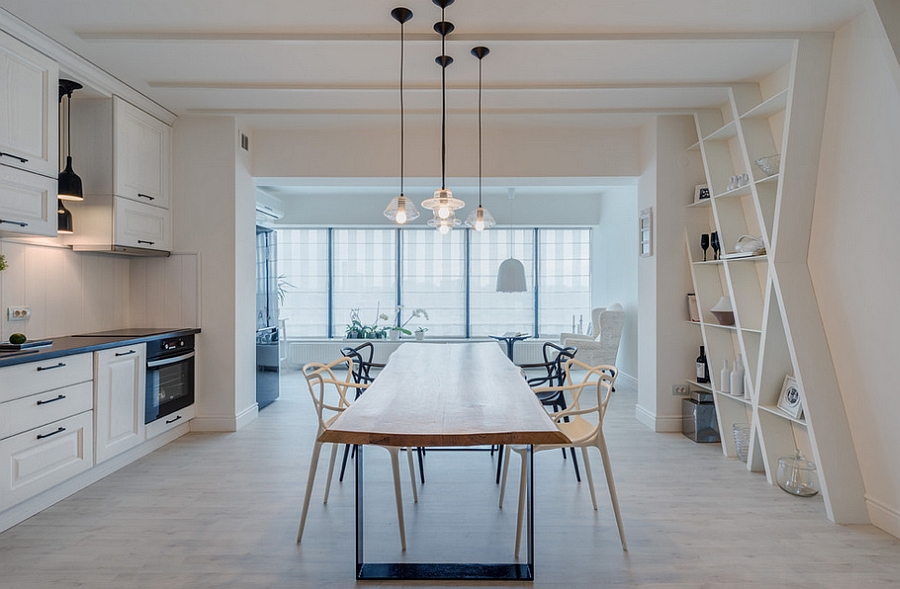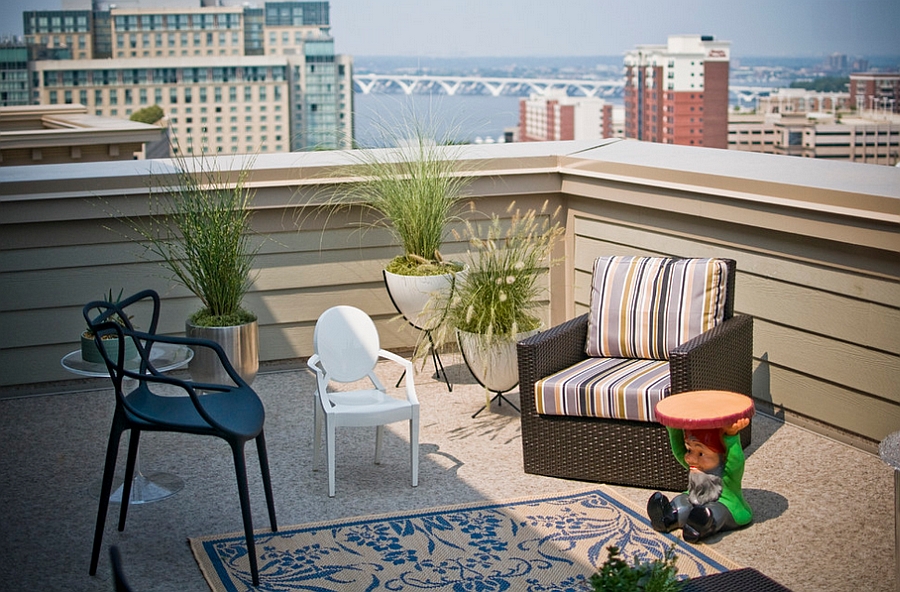 Rustic and Contemporary
From the Guggenheim Museum in Bilbao, Spain to the Walt Disney Concert Hall in downtown Los Angeles, the works of Frank Gehry are renowned across the world, and the man has been dubbed the "most influential architect of our age". So, it is no surprise that when he decides to give shape to a chair, it is well and truly world class. And yet, the Hat Trick Chair seems fun, casual and almost rustic in its appearance! Inspired by the world of hockey and apple baskets, it showcases Gehry's approach to design and how he loves to give almost everything he conjures up a distinct sculptural touch.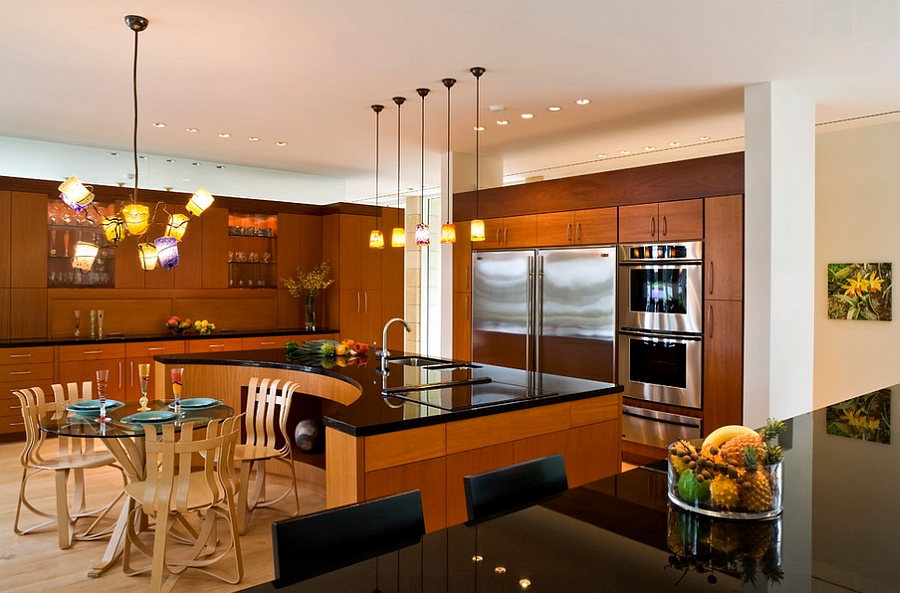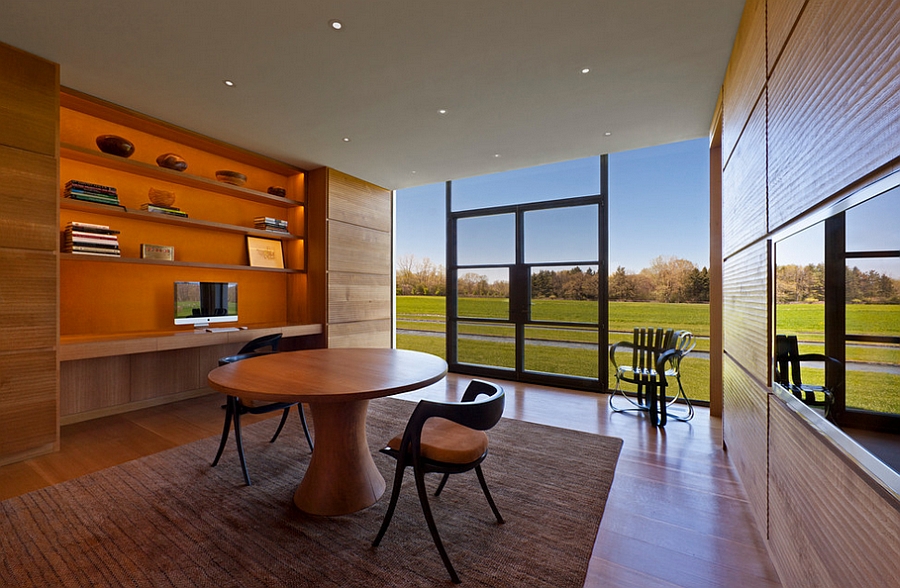 The strips of the chair complement the sleek straight lines that are so common in modern homes, while its overall design adds geometric contrast to the space with subtle curves. Obviously the Hat Trick Chair will never eclipse the other majestic architectural creations of Frank Gehry. But you will at least be able to brag about how you have a chair on your patio that is shaped by arguably the best architect of modern times!