Think of a luxurious holiday amidst the majestic French Alps and often it is the snow-covered slopes and the many sights and sounds of winter that instantly come to mind. Yet, summer is a great time to visit this mesmerizing part of France, as you take a tranquil detour from the glitz and glamor of its dazzling capital. Set in the idyllic landscape of Val d'Isère and surrounded by Alpine grandiose, Marco Polo is inarguably one of the best luxury ski chalets that you will come across in all of Europe. Voted the best ski chalet in the country in 2013 and 2014, this opulent treat combines classic chalet architecture that western and central areas of Val d'Isère are renowned for with unmatched luxury and world-class cuisine.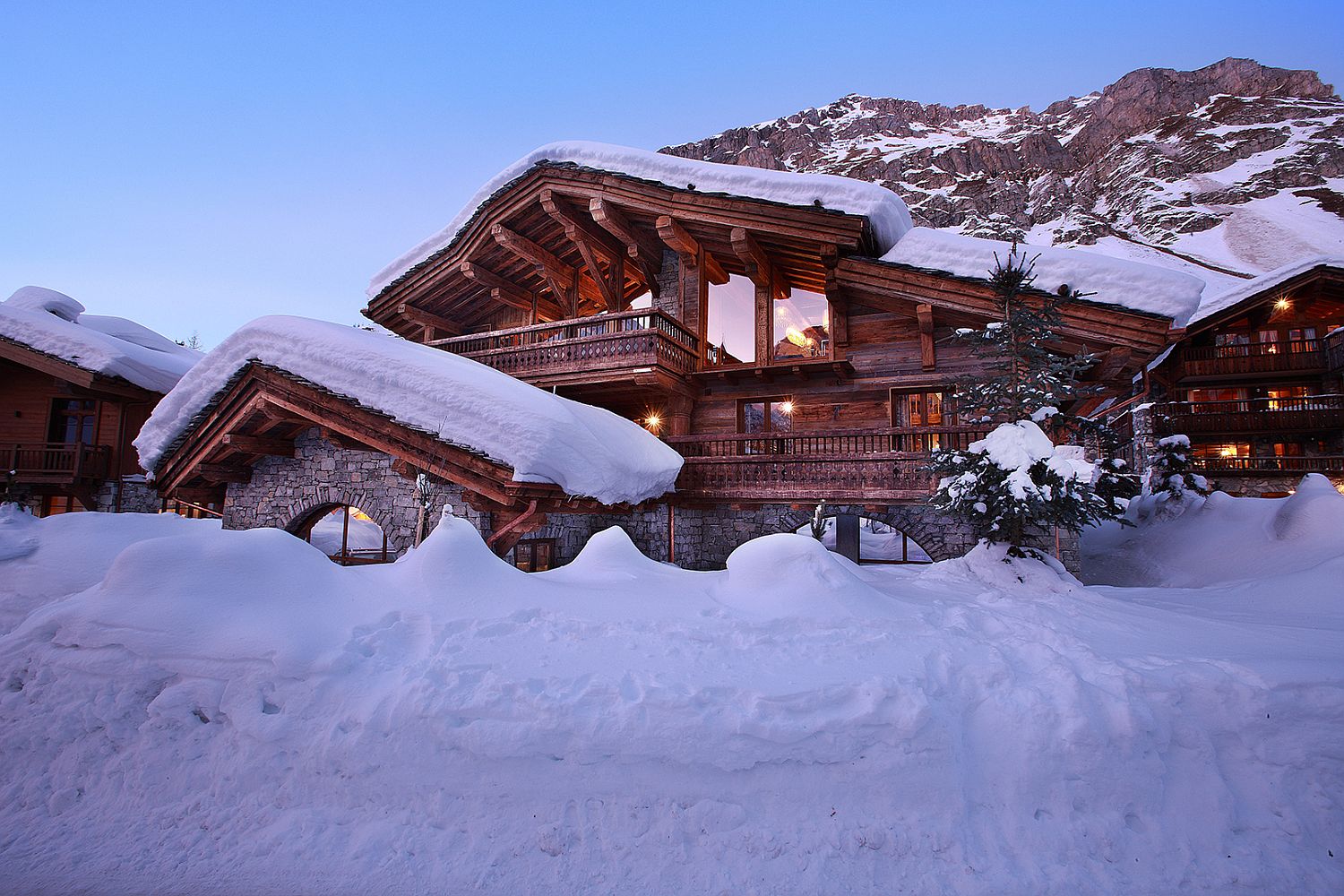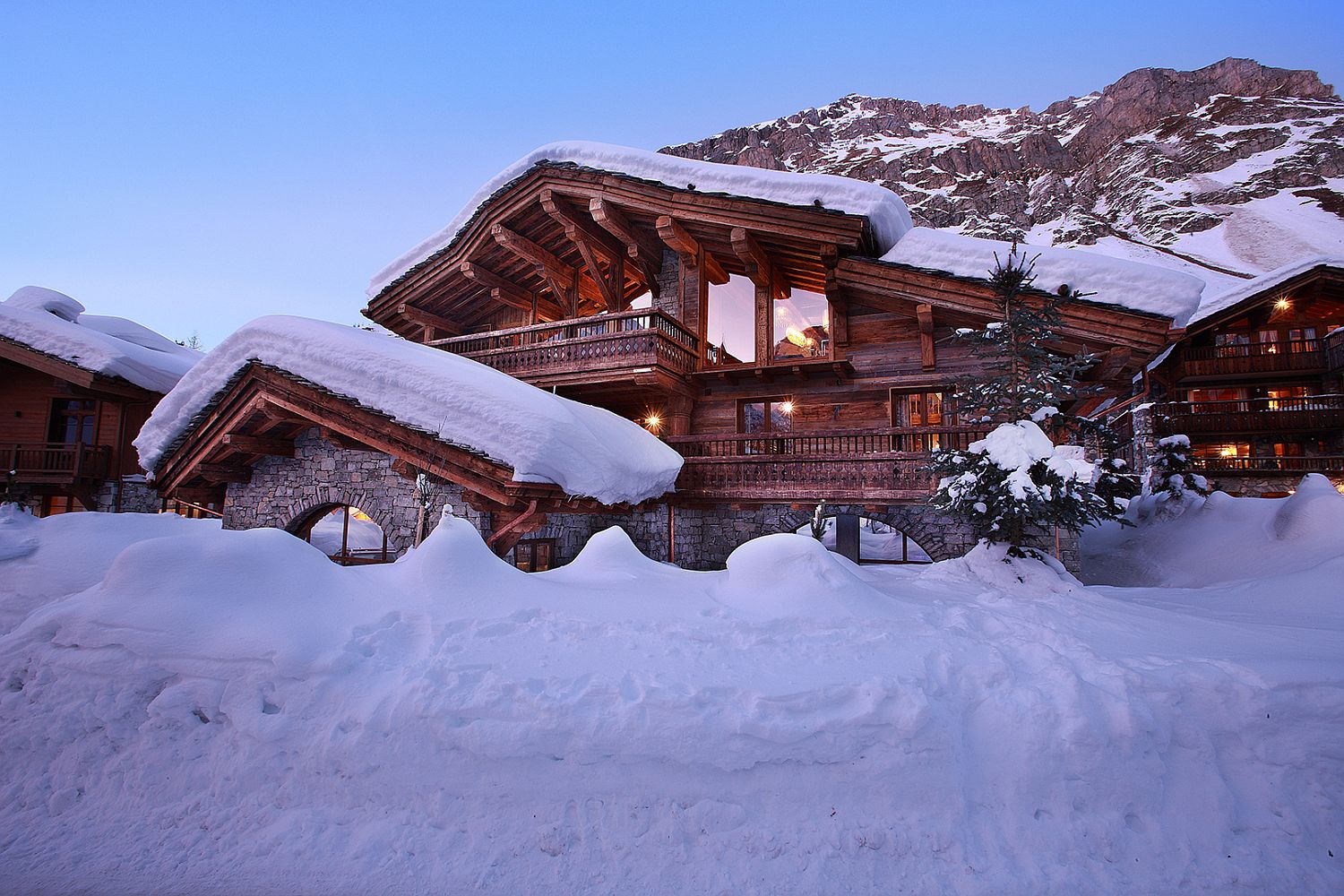 A stay at this 1000-square-meter-chalet is all about relaxing in the lap of splendid French Alps, while you escape the constant rush of daily life. The chalet is as spacious as it is spectacular with its grand living room and master bedroom with six other bedrooms forming the core of the living areas. An imposing dining area sits next to the living space on the lower level with a fabulous fireplace at the heart of it all. Despite the grand and classic appeal of the chalet, there is absolutely no shortage of contemporary comfort inside with a plasma TV and projector screen in the lounge, Apple TV, iPod docking stations and super-fast Wifi ready to serve your entertainment needs.
RELATED: Snow-Clad Slopes and Alpine Magic: Modern and Cozy Chalet in France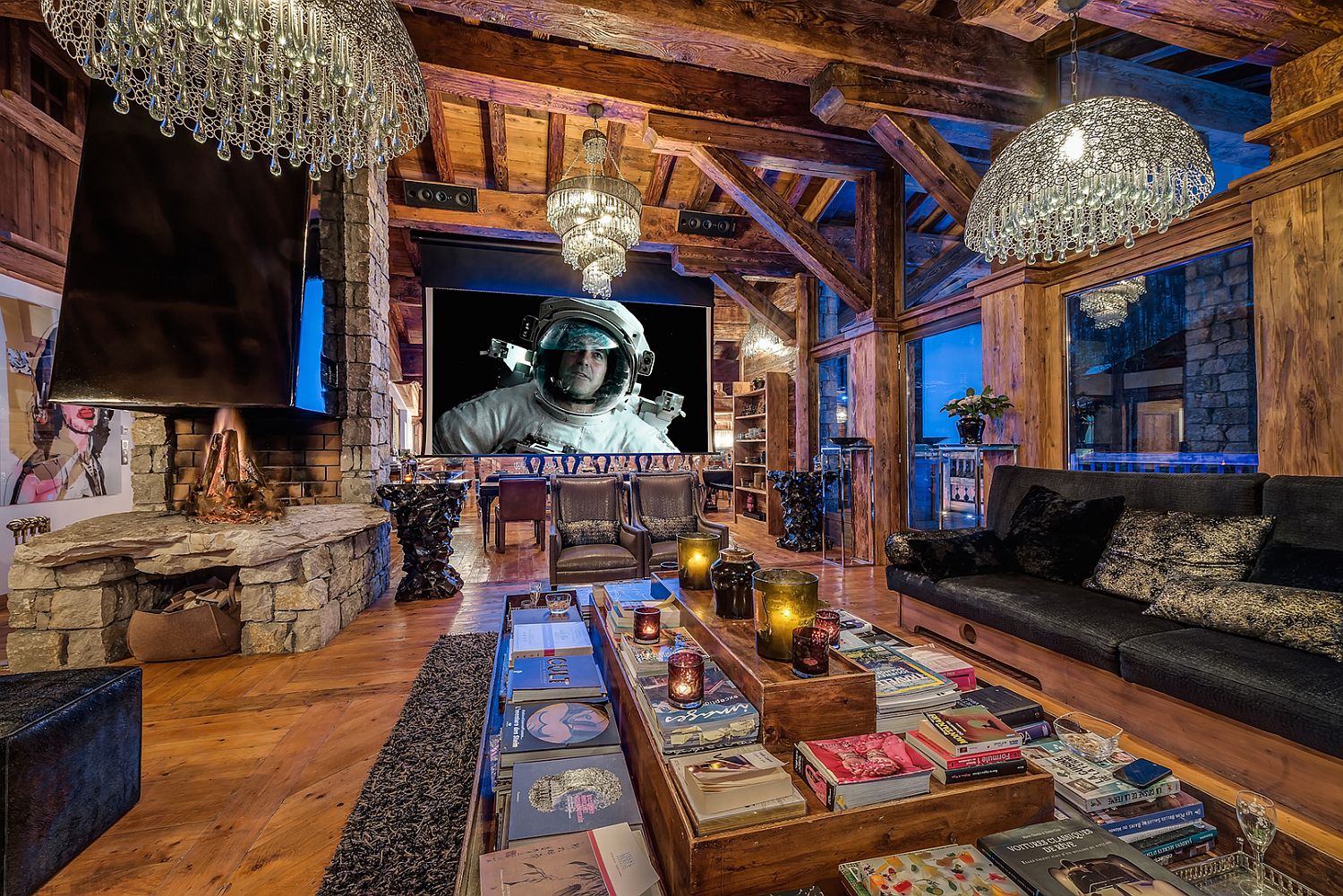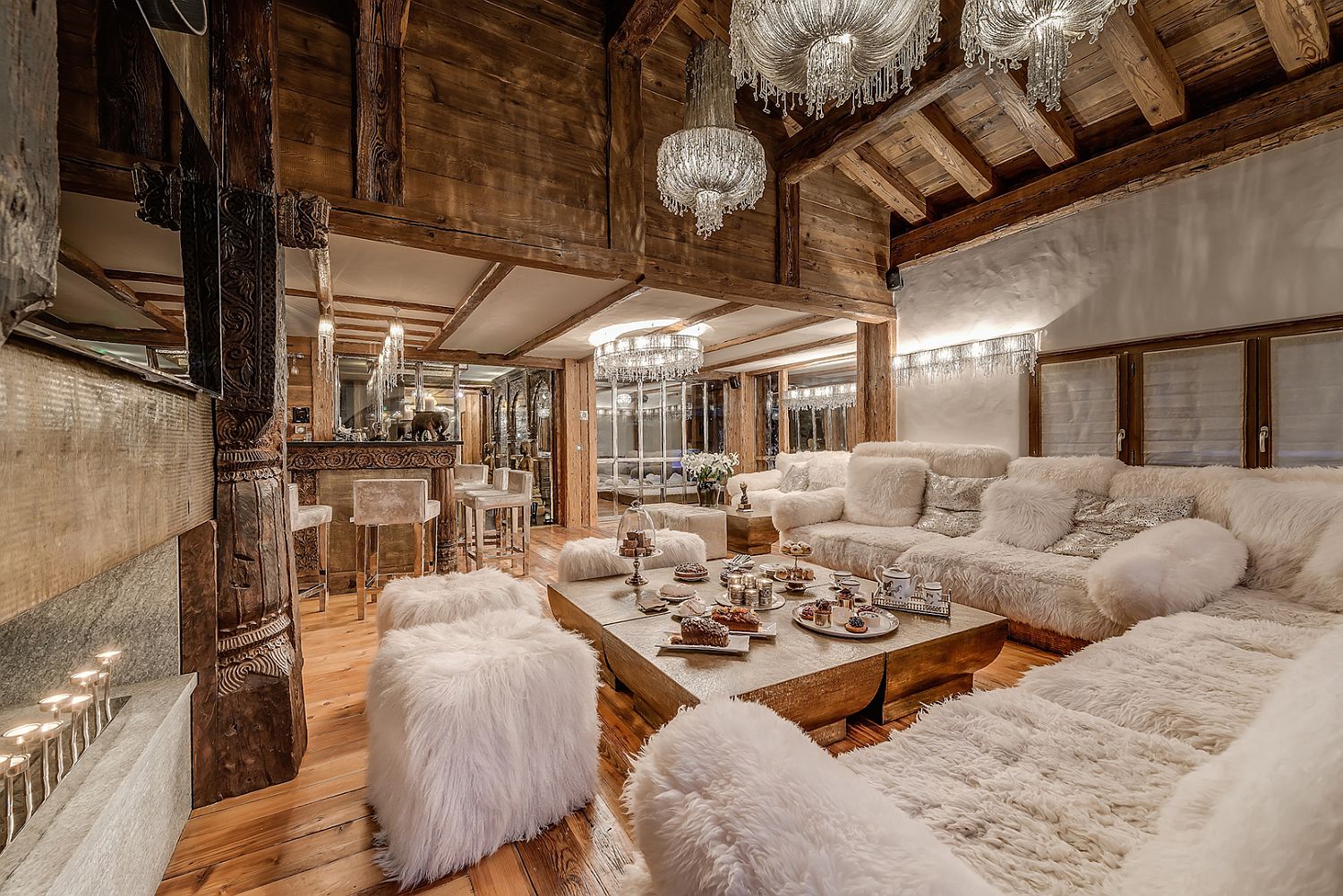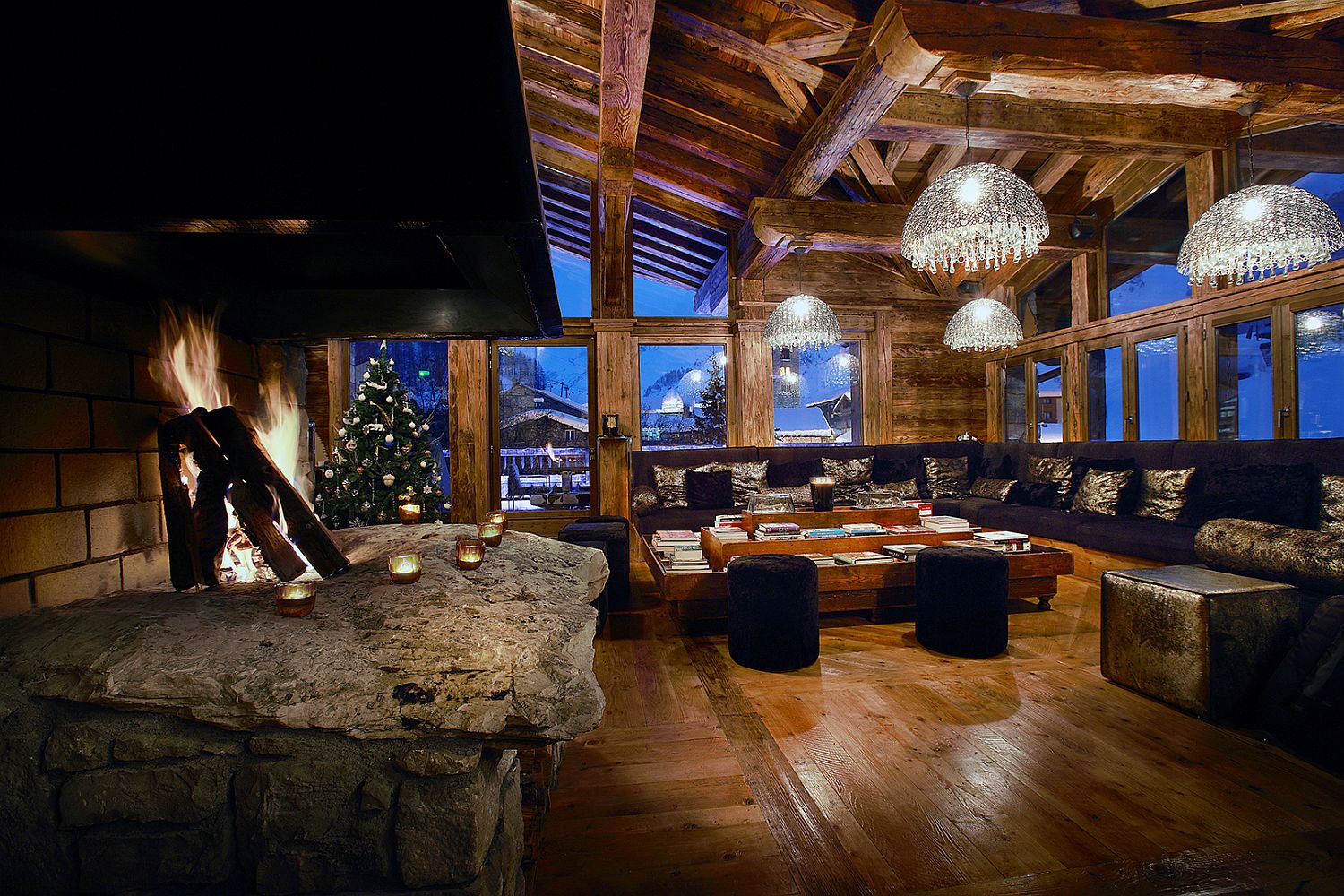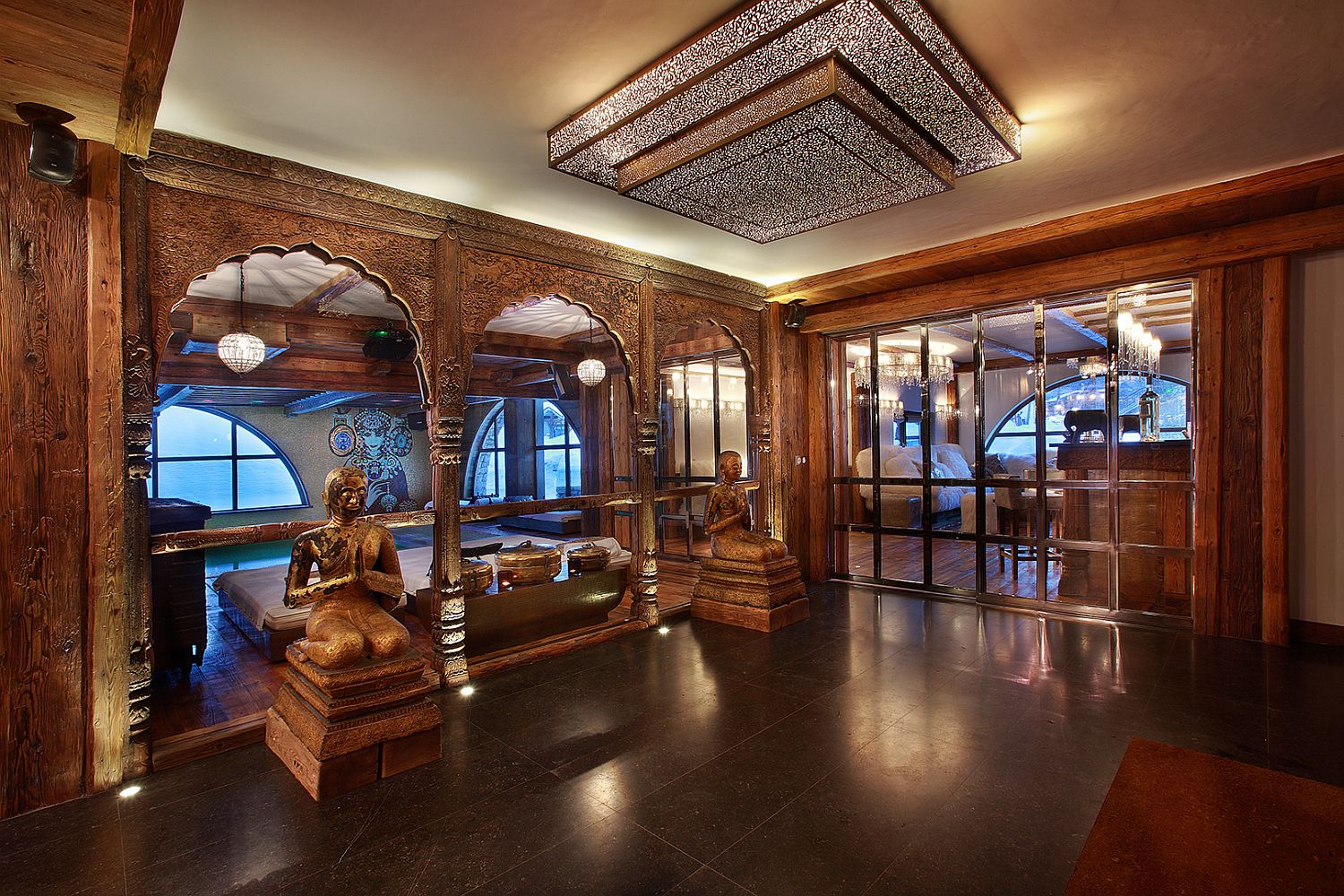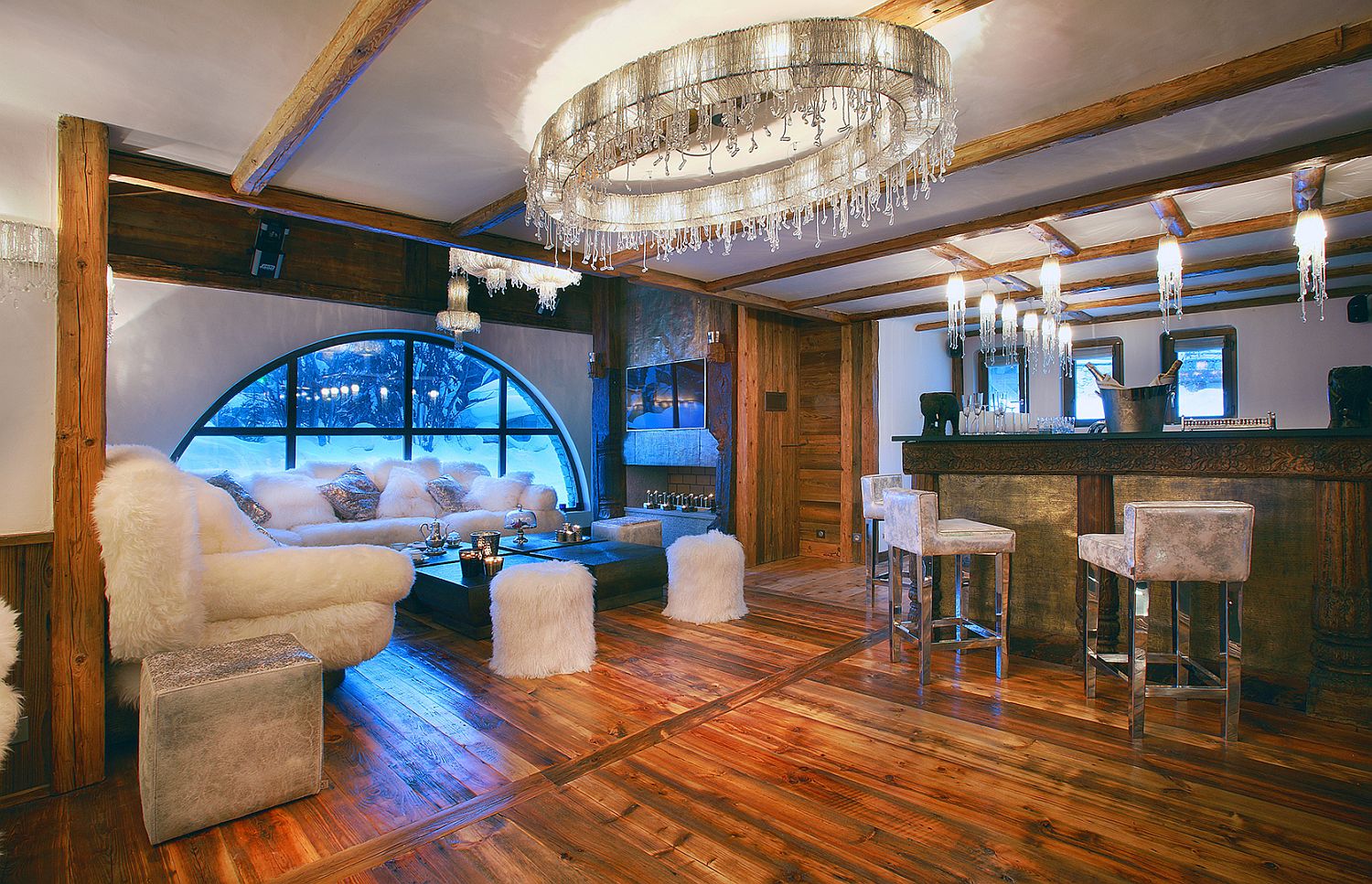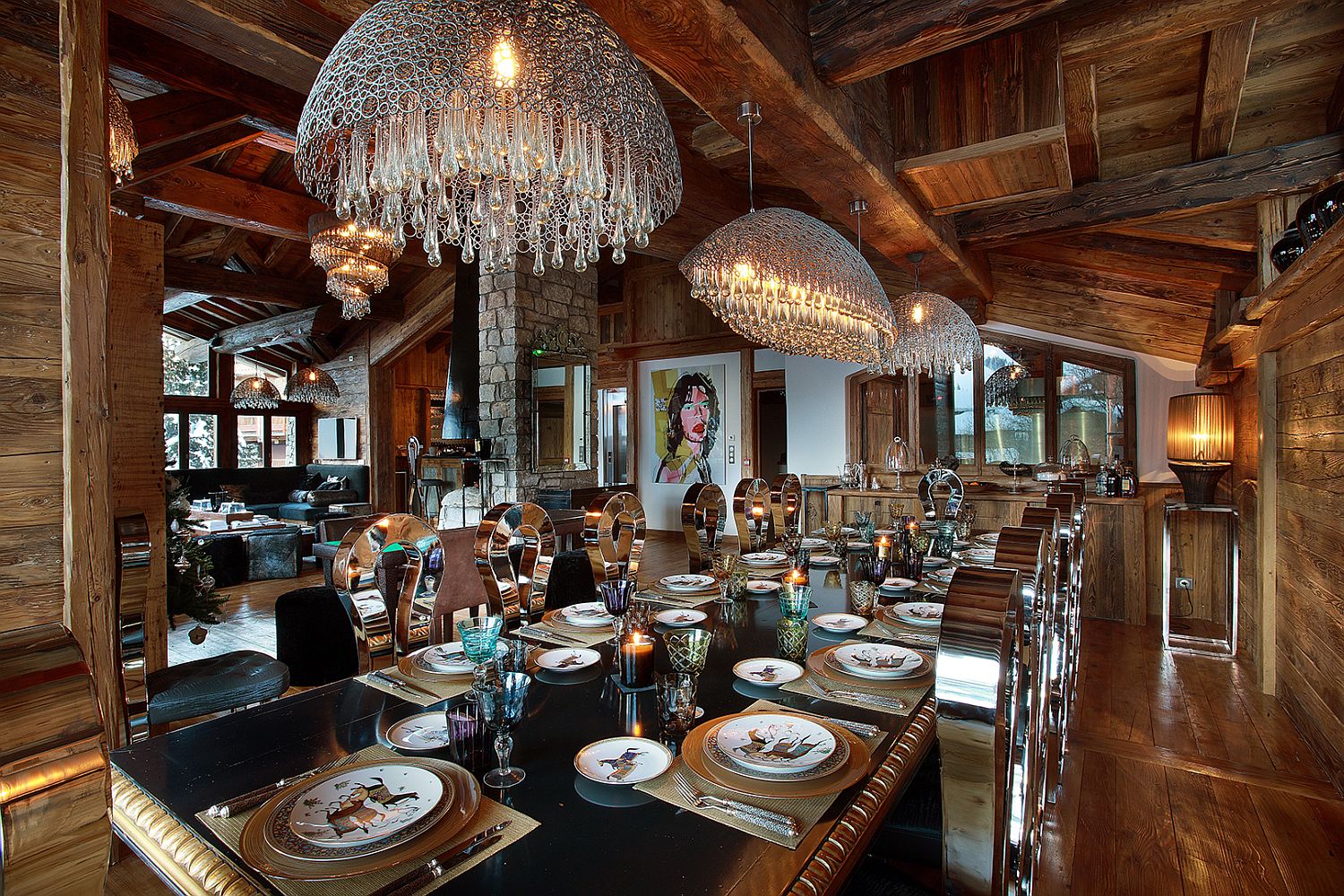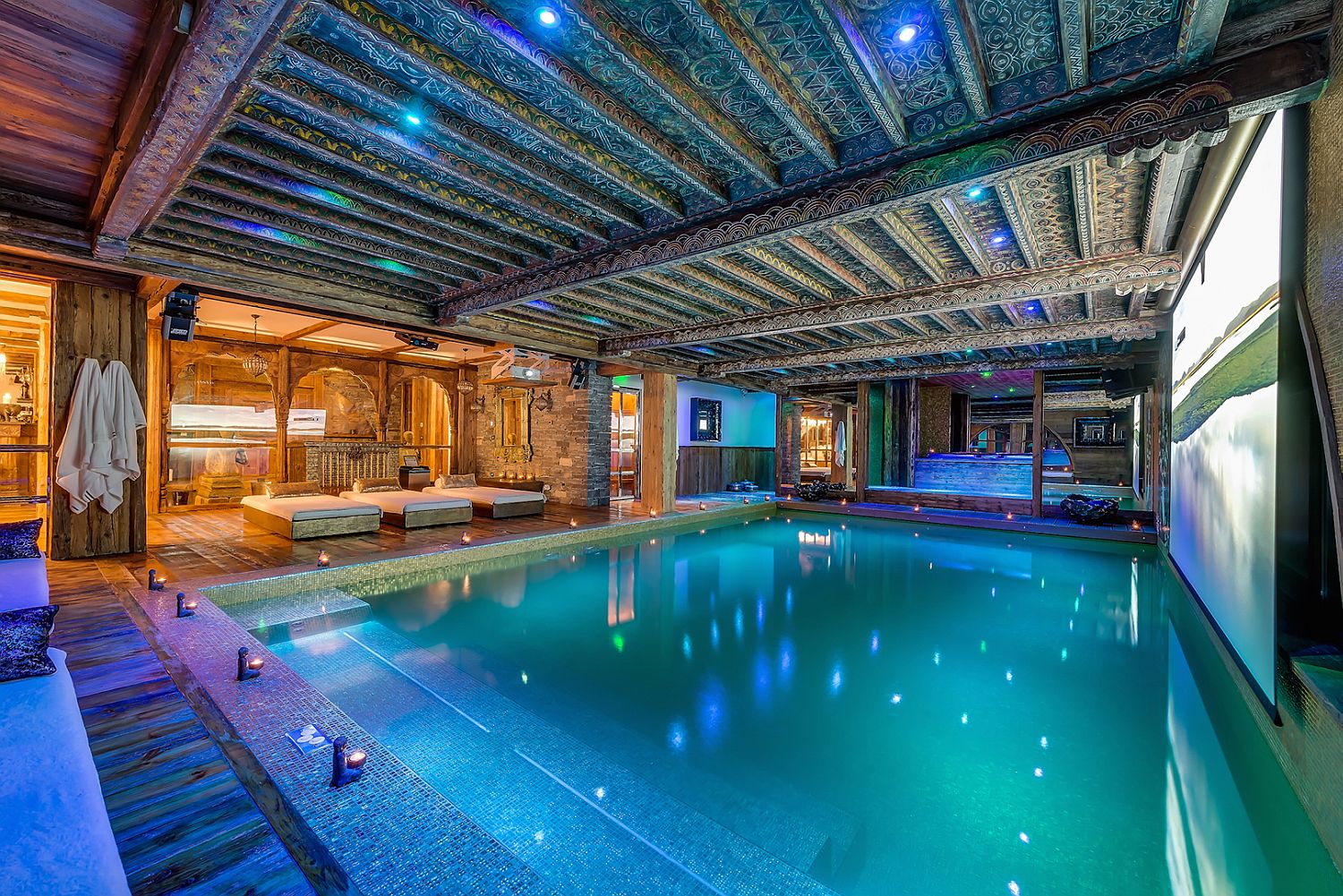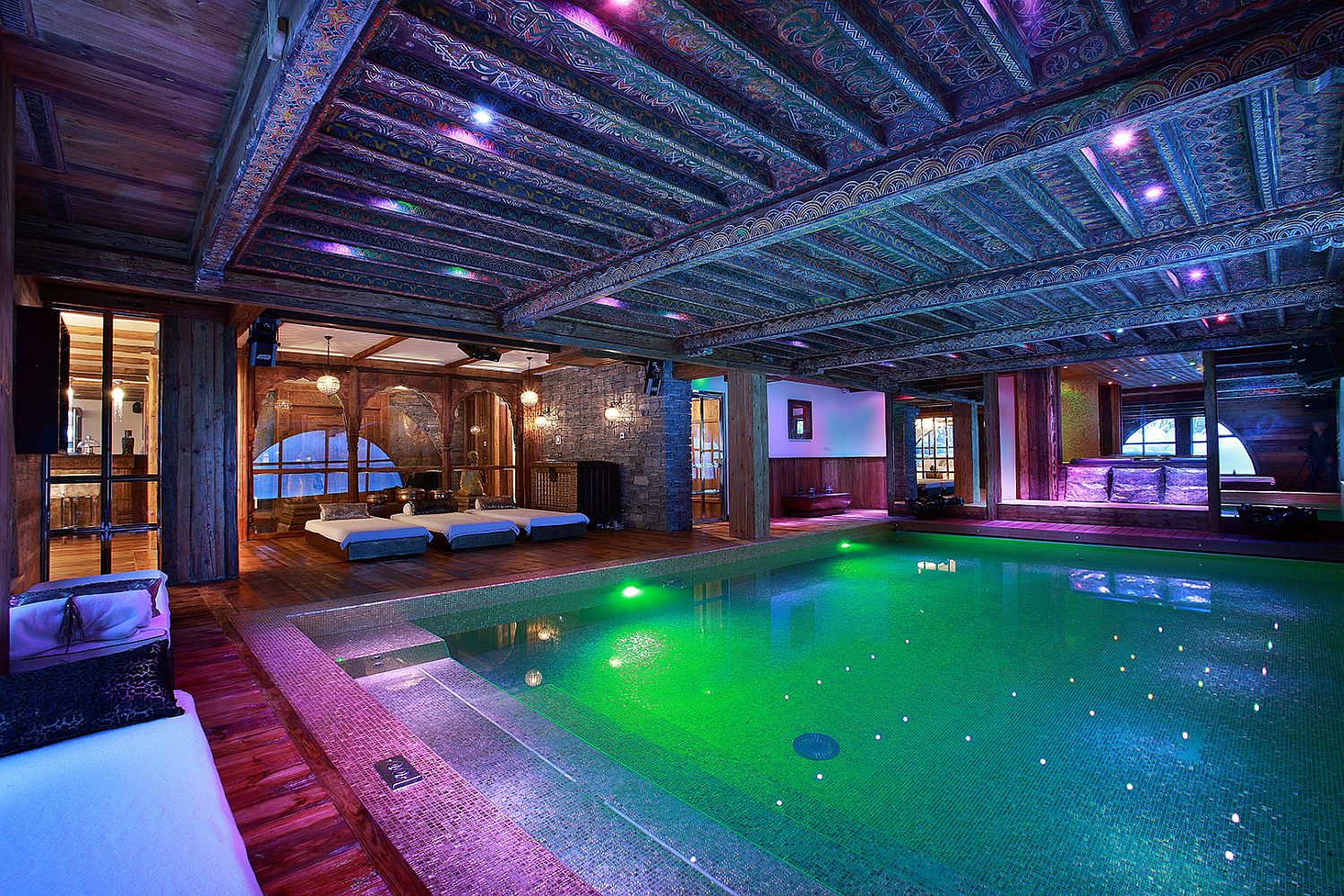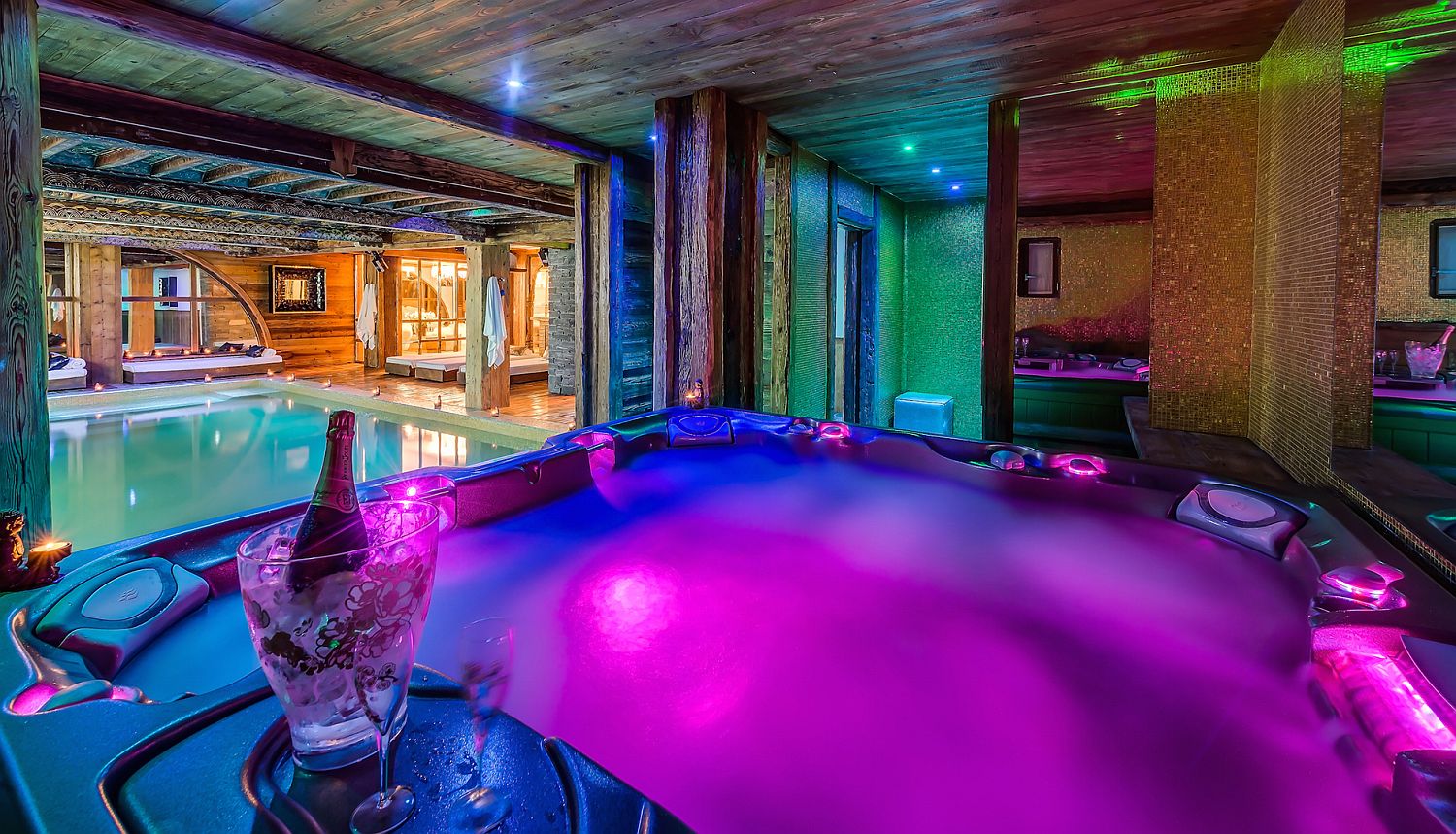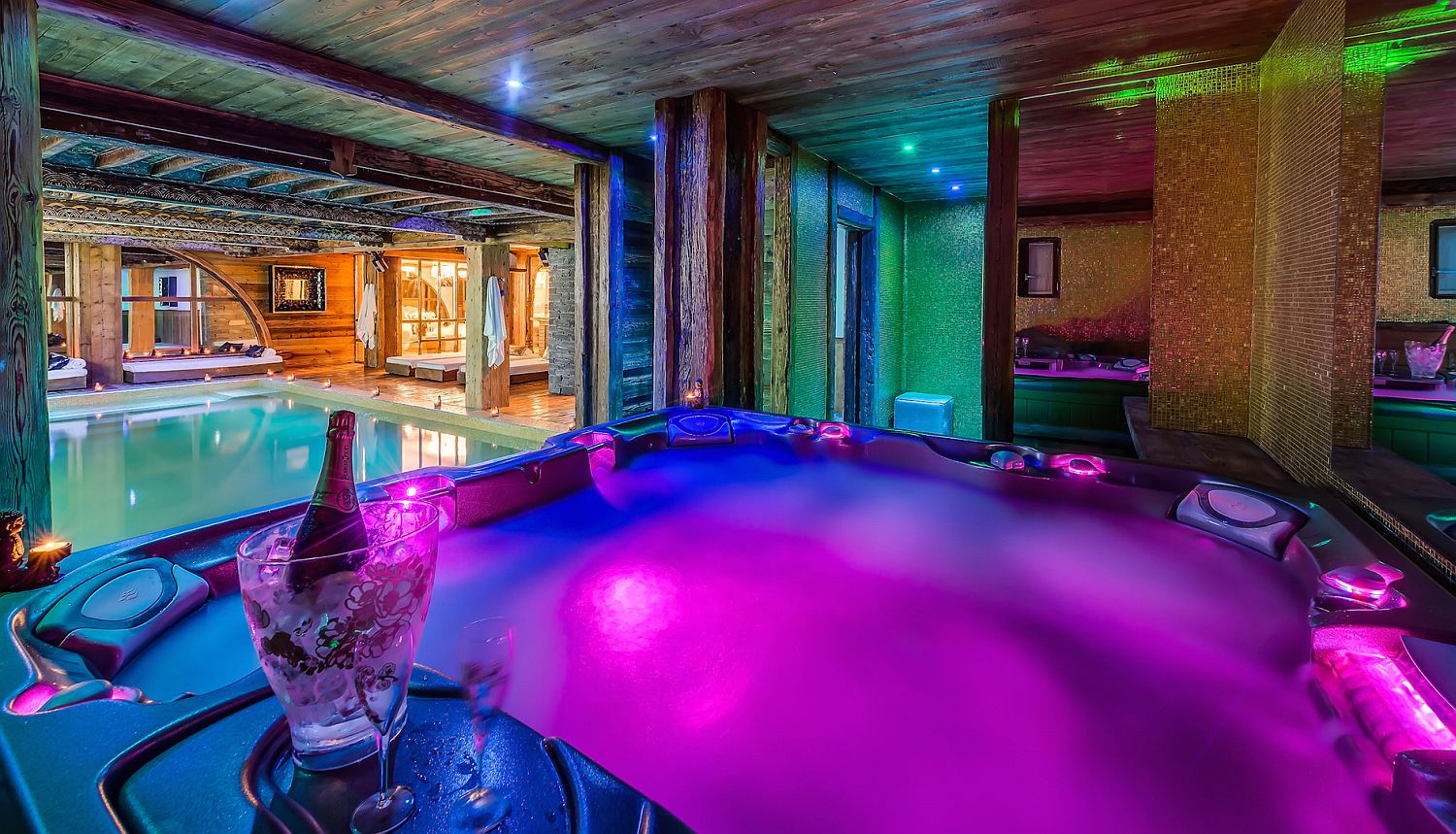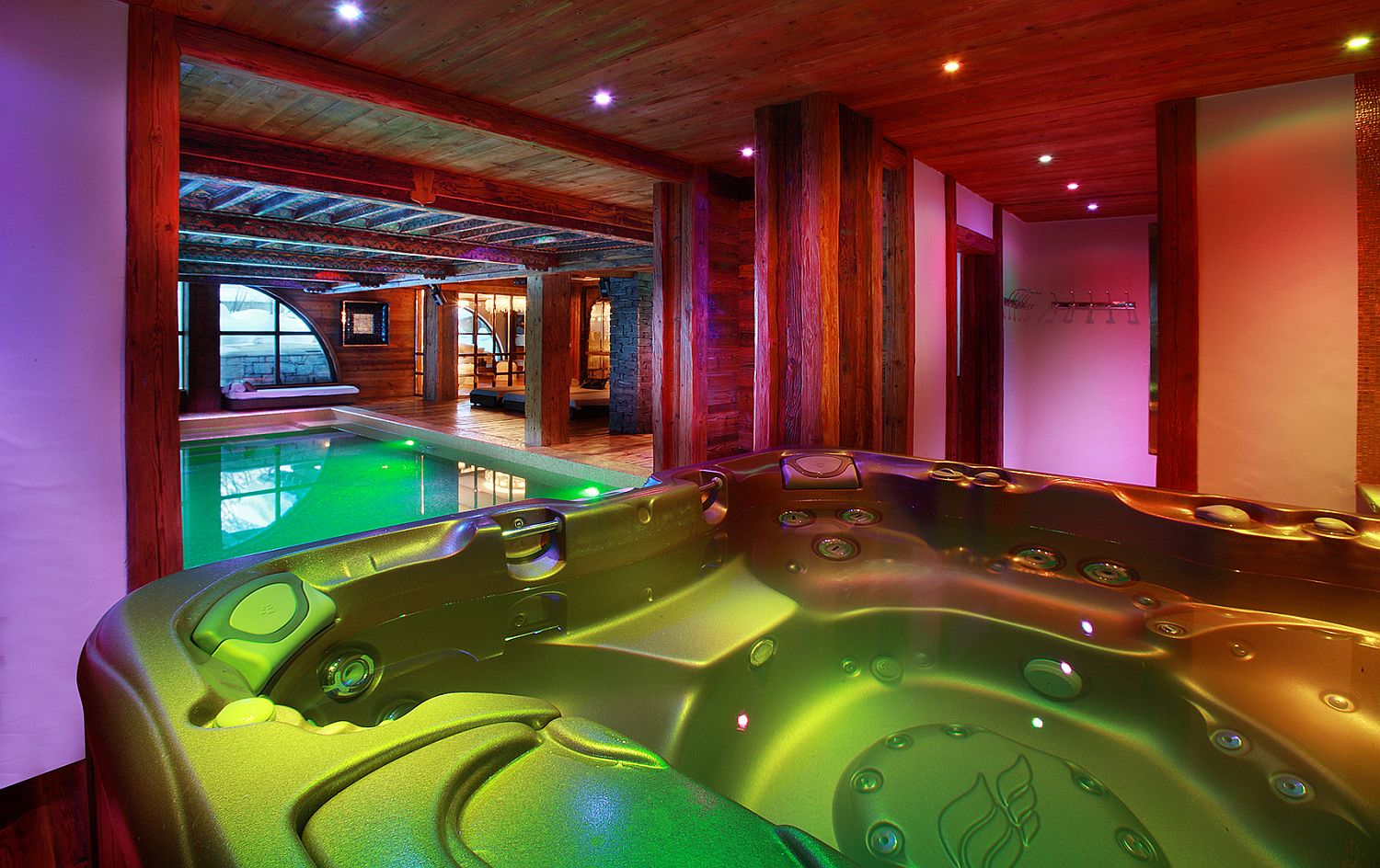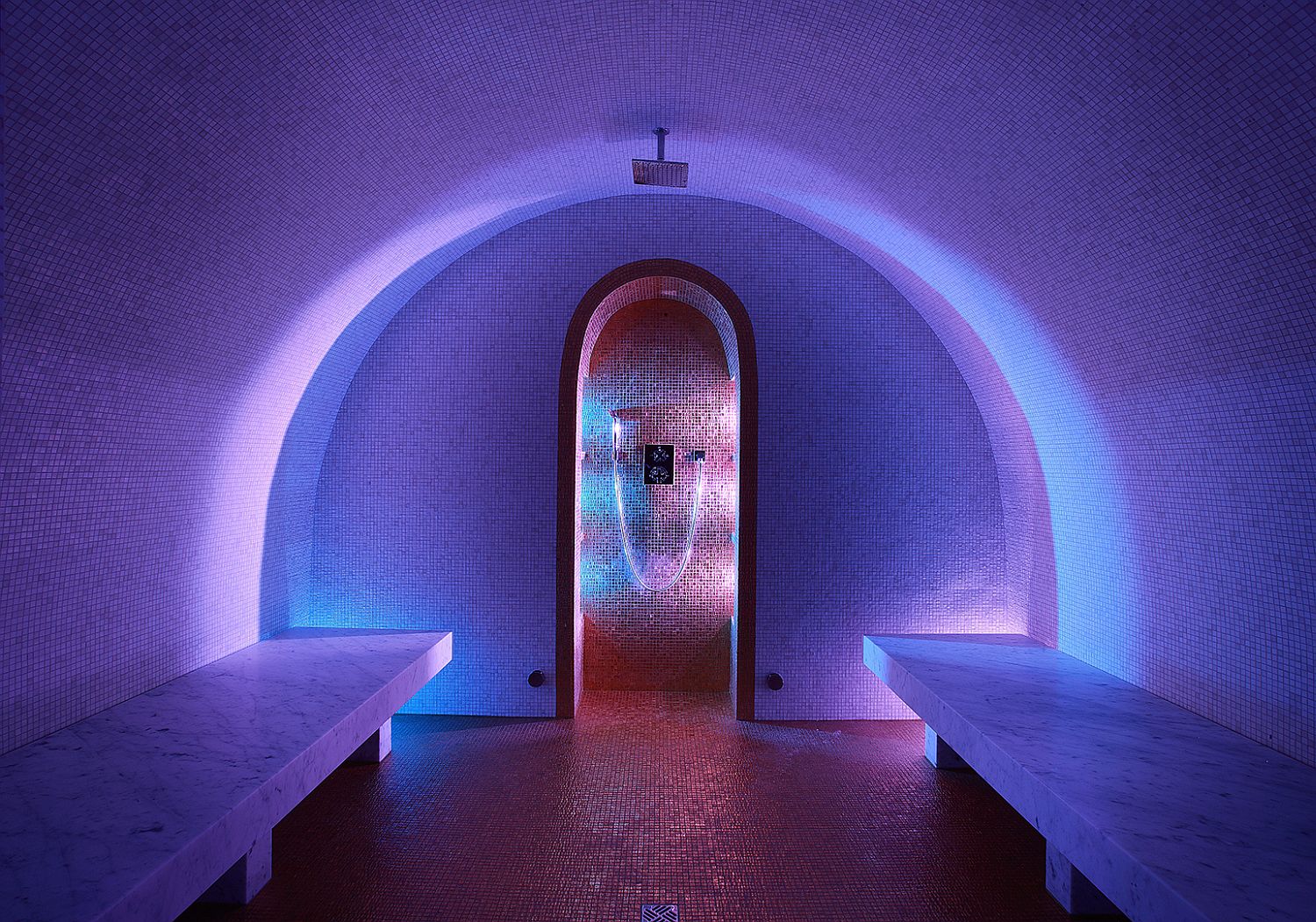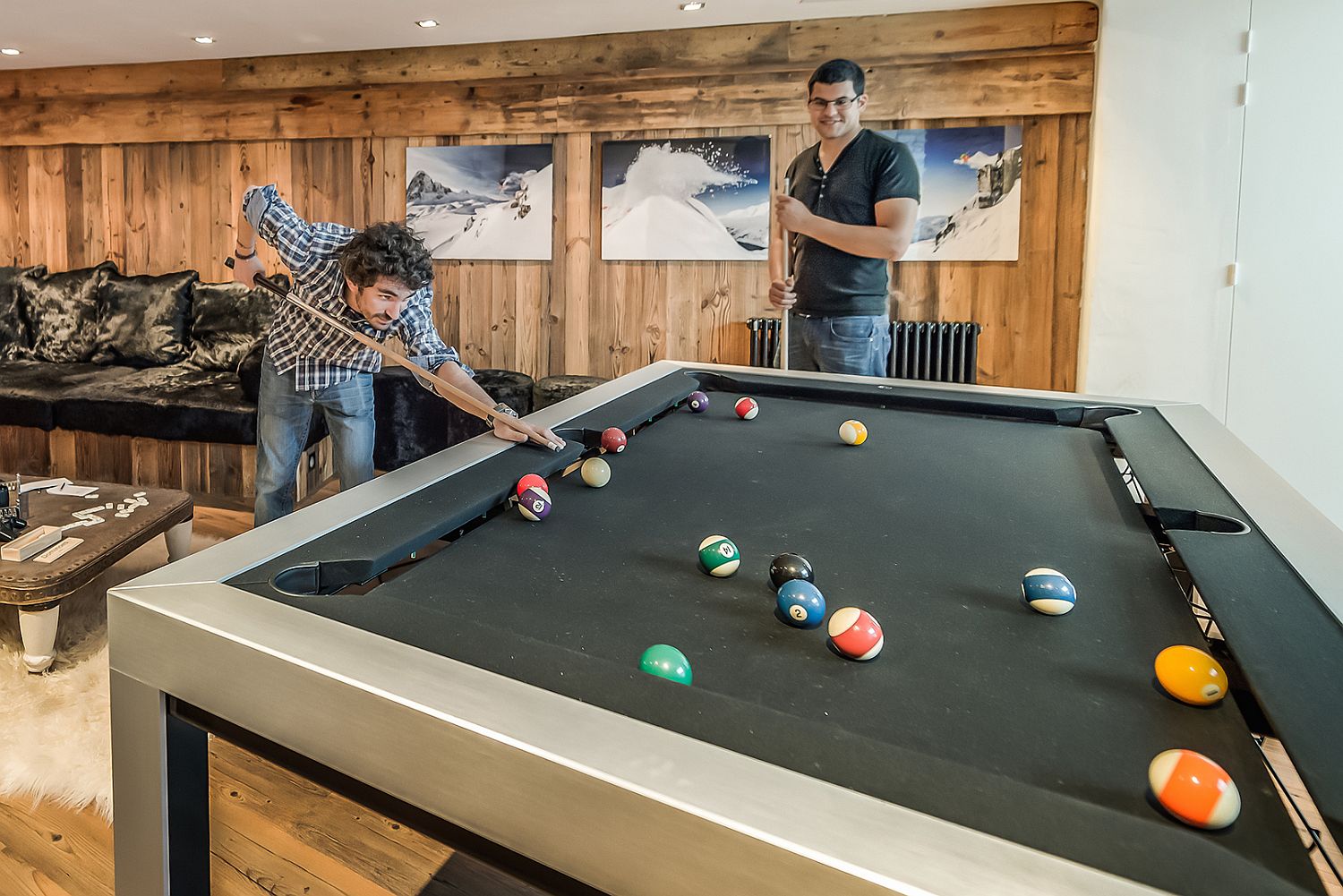 From the cozy bedrooms and the large living room, one moves down to the magnificent indoor pool with jet streams and a projector screen. Next to it is the Jacuzzi, massage room and the sauna – each transporting you into a world without care! A gym that has two of each equipment so that you can work out in pairs and a game room with pool table and darts board keep the fun times rolling at this amazing chalet that can house up to 14 guests. A kids' room with bunk beds is where the little ones can have plenty of fun with a custom-tailored dining experience, sumptuous dining on the balcony as you take in the spellbinding view and endless opulence completing your stay at Marco Polo.
RELATED: Majestic Alpine Views and Lavish Luxury Await At Stunning Chalet Tsuga