Working with existing buildings and imposed building norms often forces architects to come up with unique homes that seem far more exciting than the mundane. Part of a beautiful neighborhood in Yokohama, Kanagawa Prefecture, Japan, the Administrative House is one such residence where the past and the present are carefully intertwined without overstepping local construction limitations. The stylish modern house was designed by DOG for a couple who are as enthusiastic about their bikes as they are about a relaxing and minimal interior. Apart from building regulations and the need for an open ambiance, another defining feature of the home is its old retaining wall.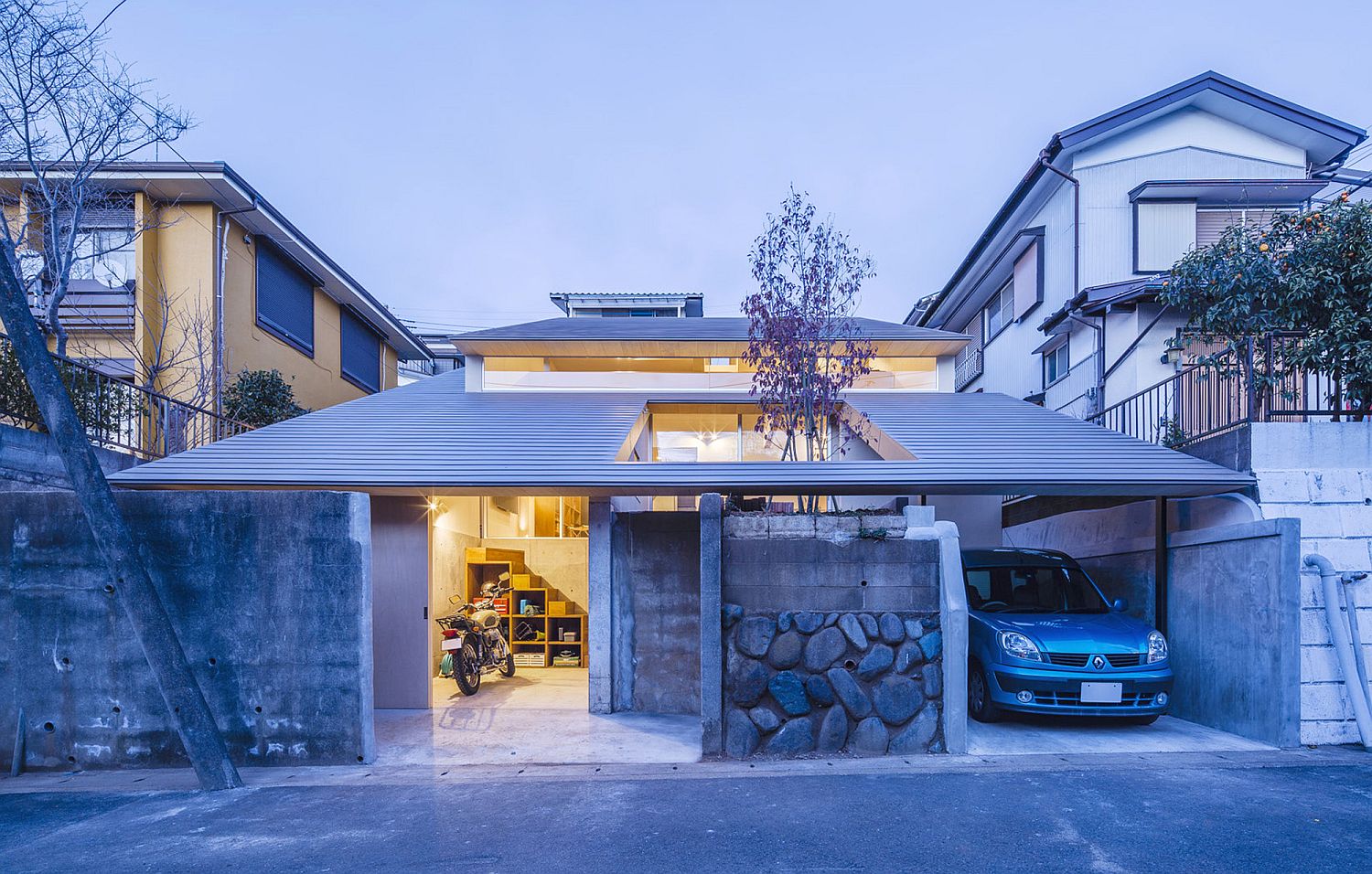 The old retaining wall could not be altered or touched by the architects and so they simply found a way to integrate it with the new house. This brings a unique aesthetic to the home with plenty of textural contrast; a feature that is accentuated by the slanting wooden ceiling. The retaining wall becomes a part of the spacious garage and a section of the new home with large glass windows bringing in ample natural light. A series of open wooden shelves in the kitchen and dining area add to this idea of 'spacious minimalism' even as smart storage units help in hiding away any mess.
RELATED: Minimalist Japanese Residence Blends Privacy With An Airy Interior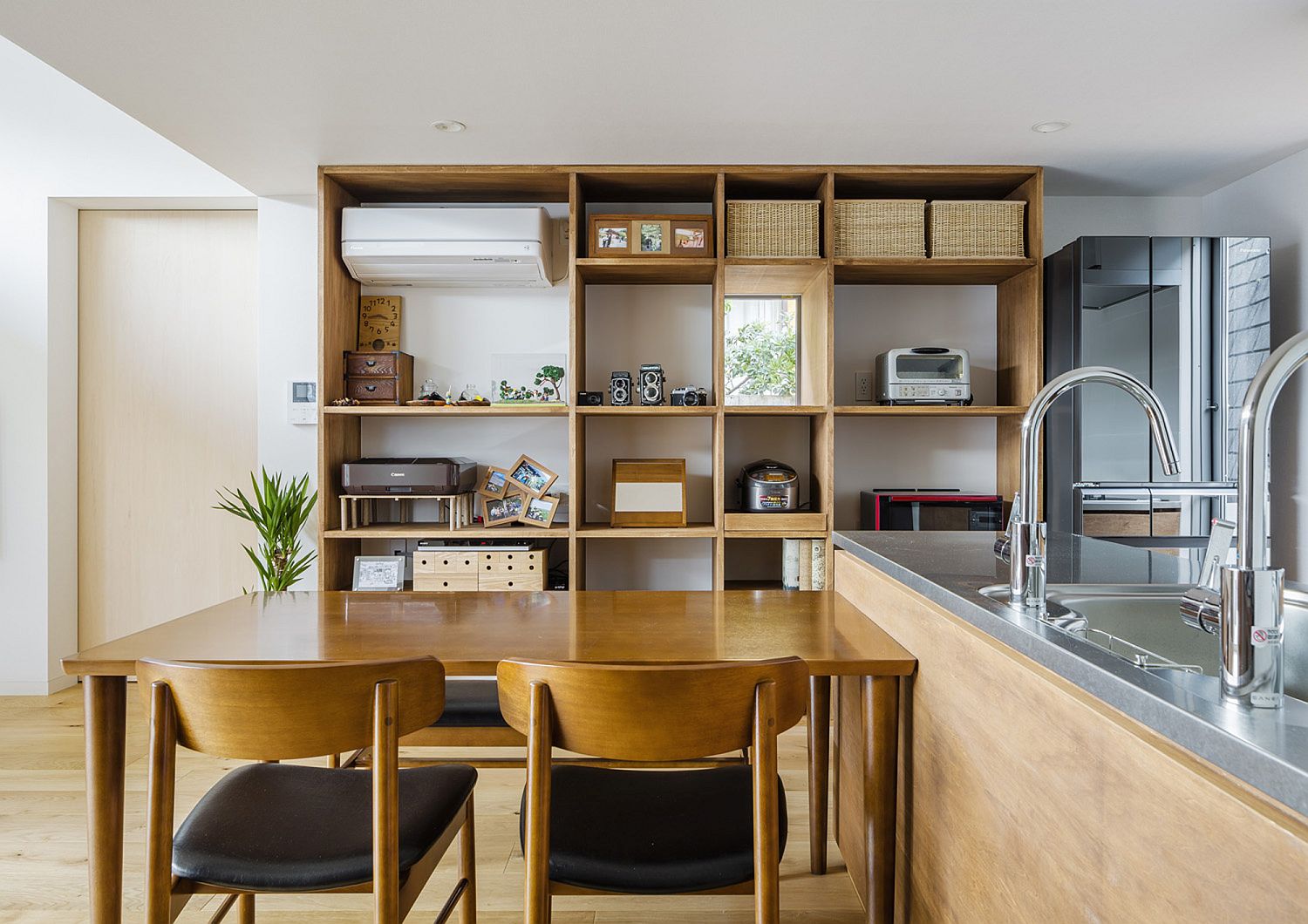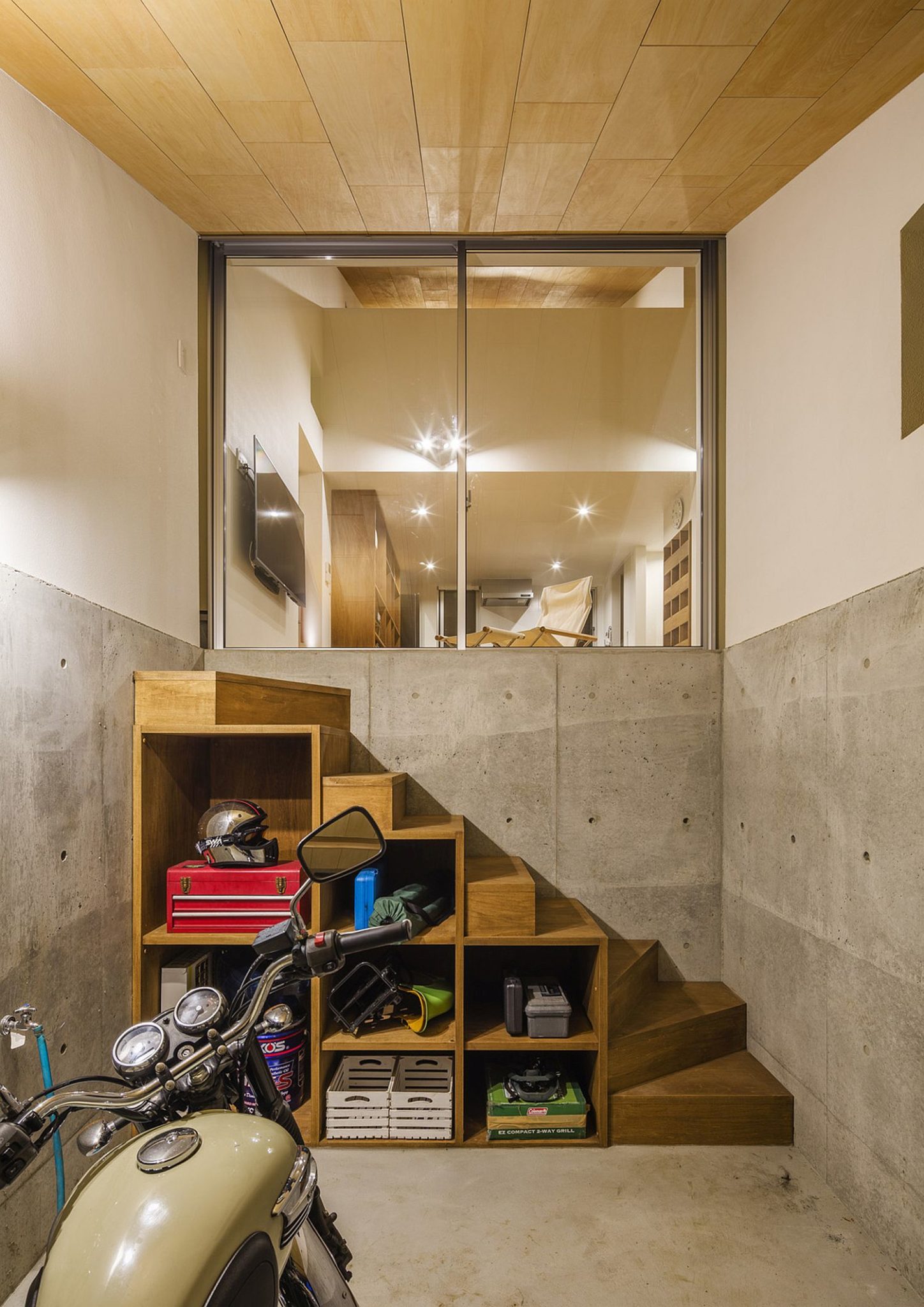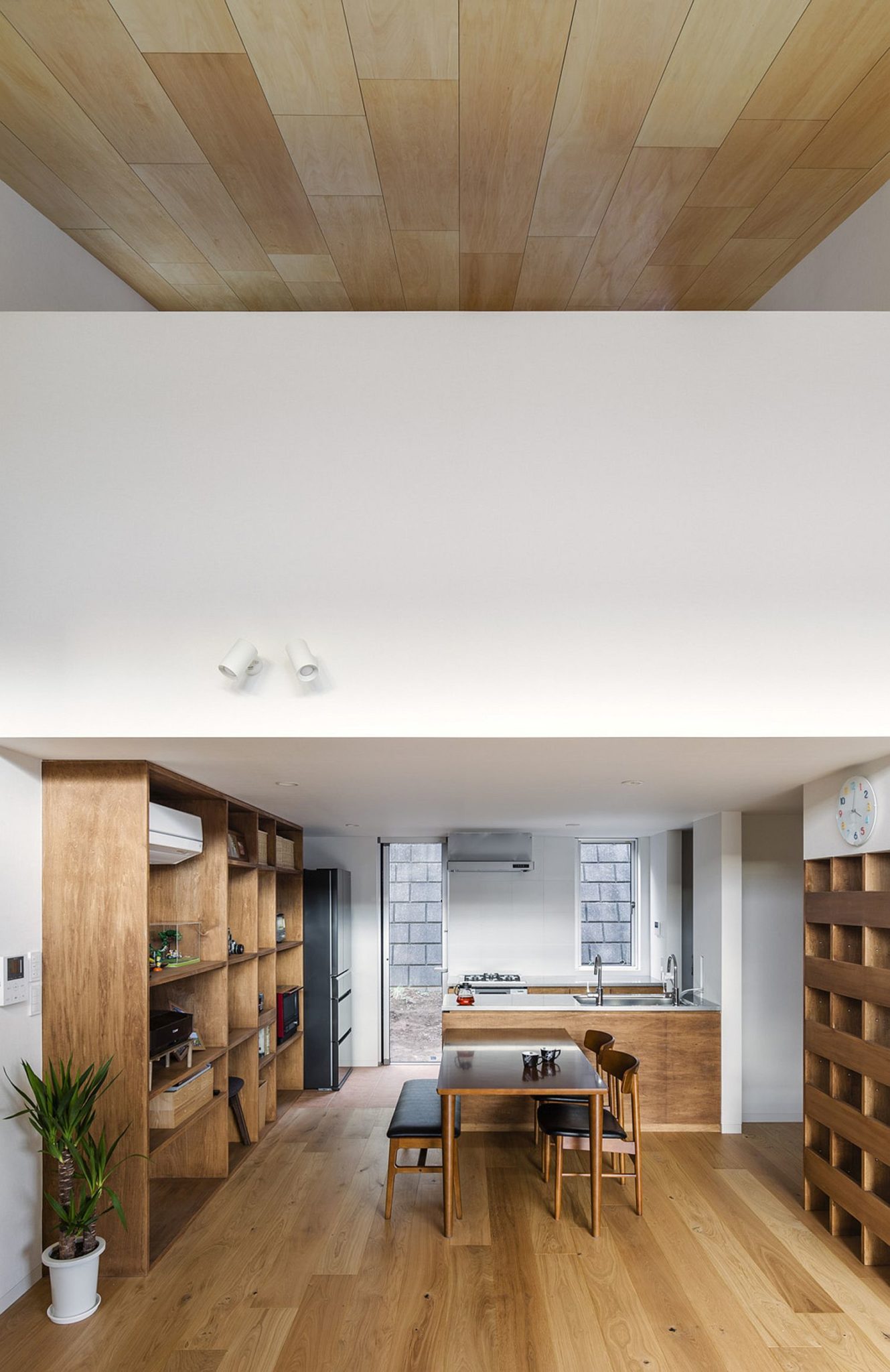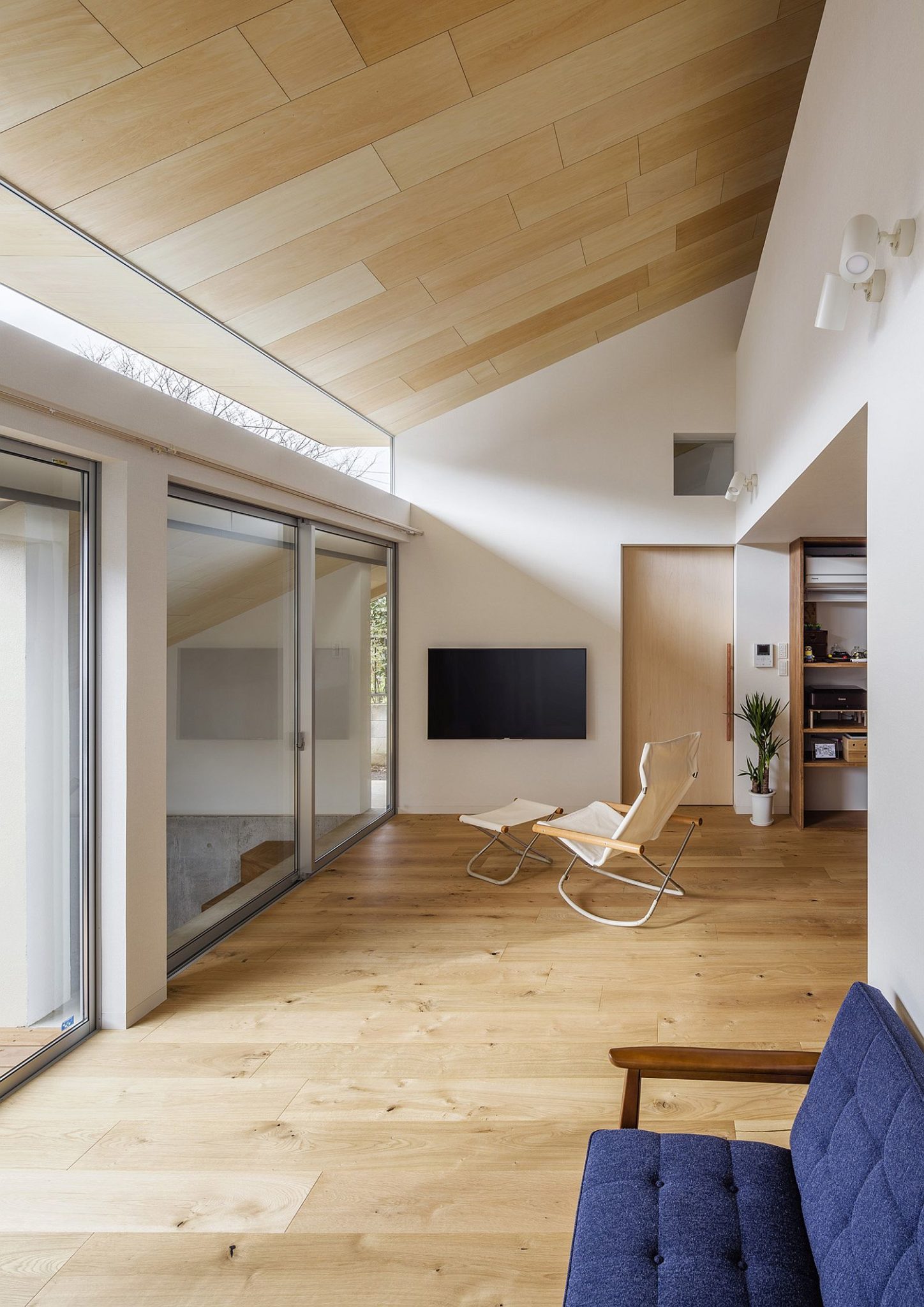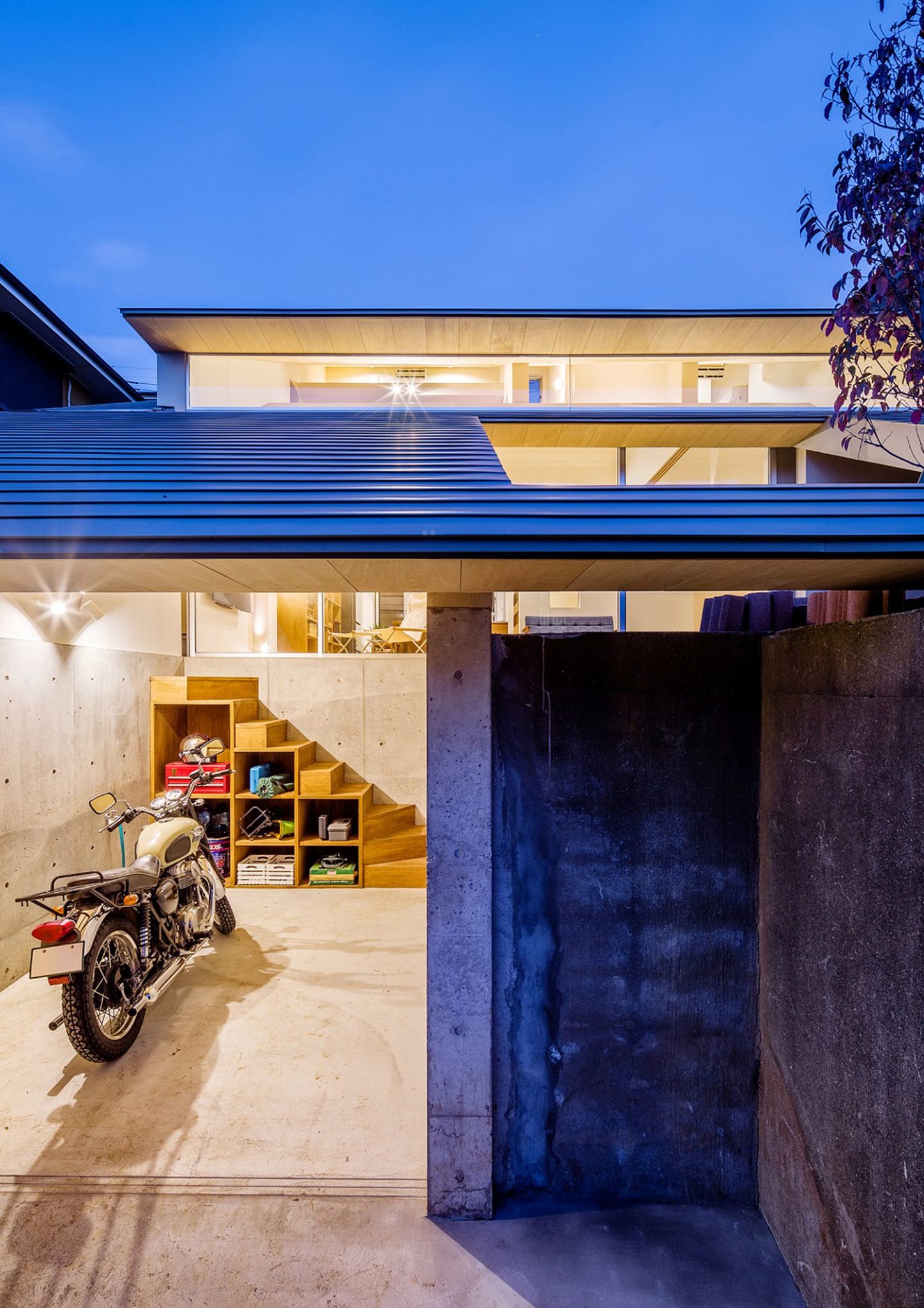 Décor inside the house is kept simple and minimal with a bright couch in blue and a few indoor plants adding pops of color. It is the top level that holds the bedrooms with a series of windows connecting it with the sights and sounds outside. [Photography: Ippei Shinzawa]
RELATED: Cylindrical Japanese House Gives Classic Design A Contemporary Twist!