We know that photos can be an amazing source of design inspiration, so this article may contain affiliate links that will direct you to a particular decor item. Clicking on a link may result in a portion of proceeds being paid to www.decoist.com
Living room decor trends put those final touches on your dream home with ease. Even though trends tend to change with time, some stick around for decades and can redefine your home interior. The best living room furniture ideas of this season combine bright pops of color with smart functionality and even brilliant lighting. And you can do all these on a budget without having to splurge a fortune every few months. These showcase the easiest way to upgrade your home!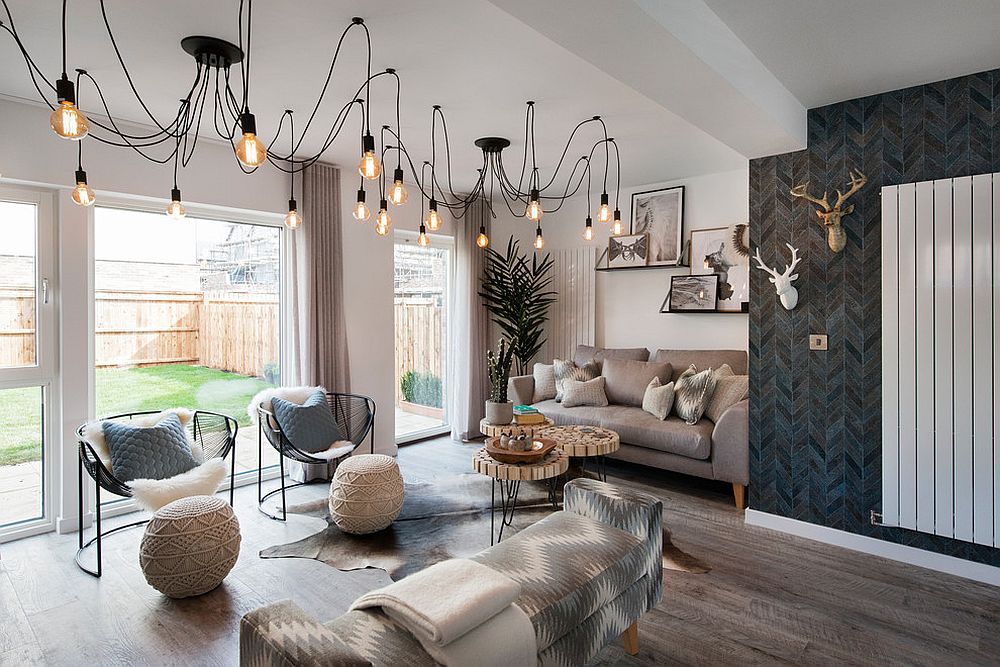 We adore seasonal and yearly trends that give us clever little ideas on what we can alter in our home for a trendier look. But this often limited to just colors and themes of living spaces. This time though, we are going a step forward with a décor trends which are much easier to incorporate. A collection of 50 best ideas, inspirations and a whole lot more. This is a compilation that you just cannot miss –
Gray Sectionals that Work
If there is one color that works well with all styles, seasons, and trends, then it is undoubtedly gray. This is a color that has been on top of trends charts forever and it does not seem to relent anytime soon. The perfect way to add gray to your living room this season is with a sectional that is both practical and aesthetic. The sectional also makes use of the corner space with ease and you will have one less dull nook to deal with.
RELATED: Maximize Space and Style: 25 Smart and Trendy Living Room Décor Ideas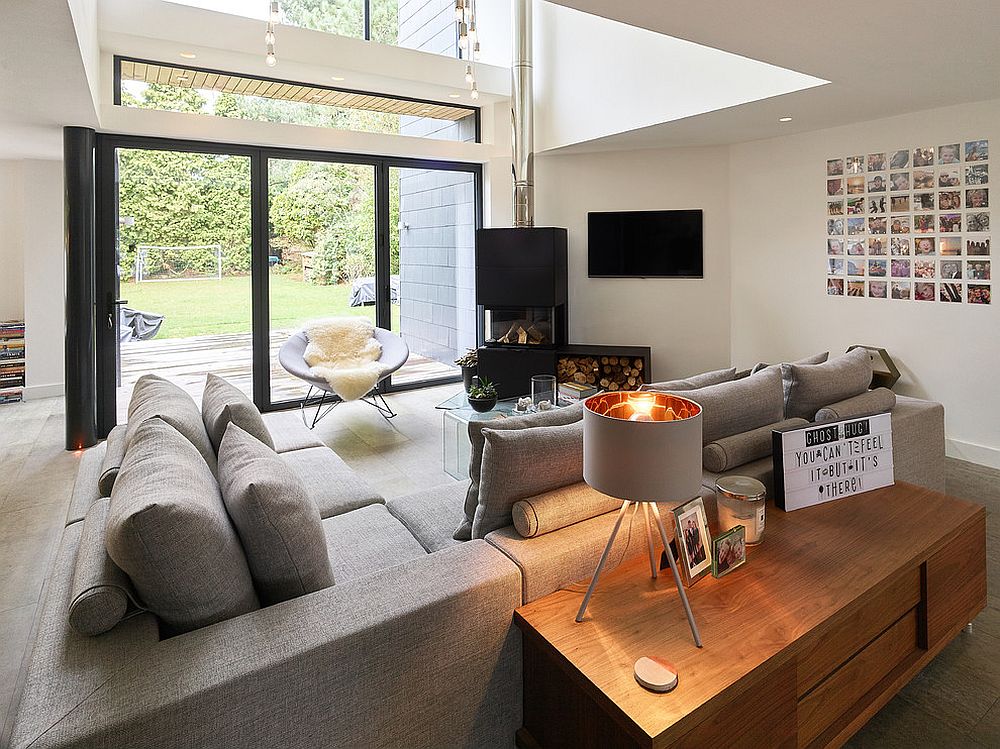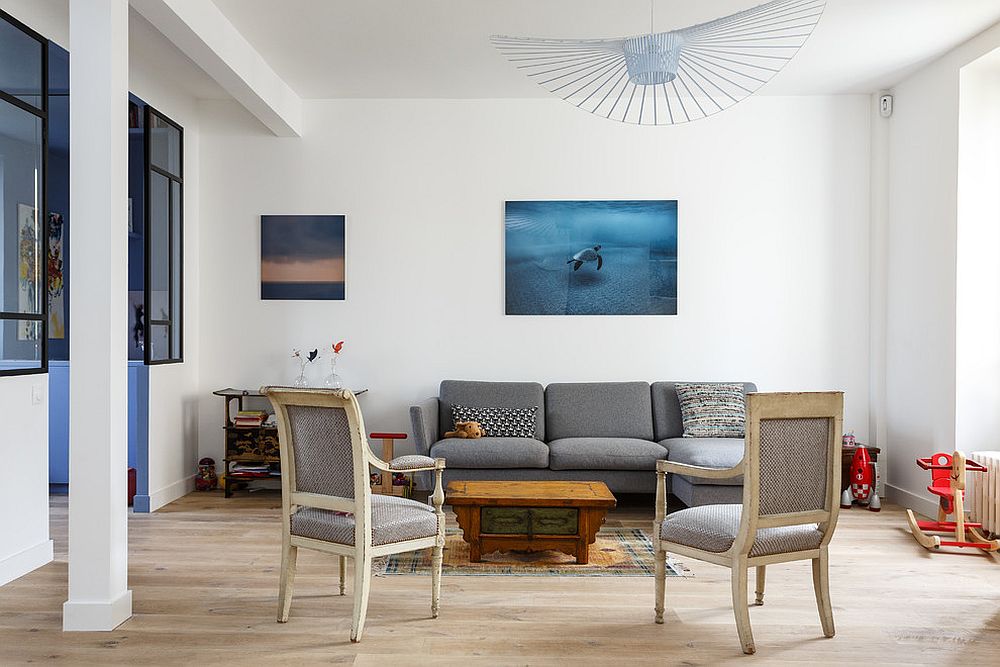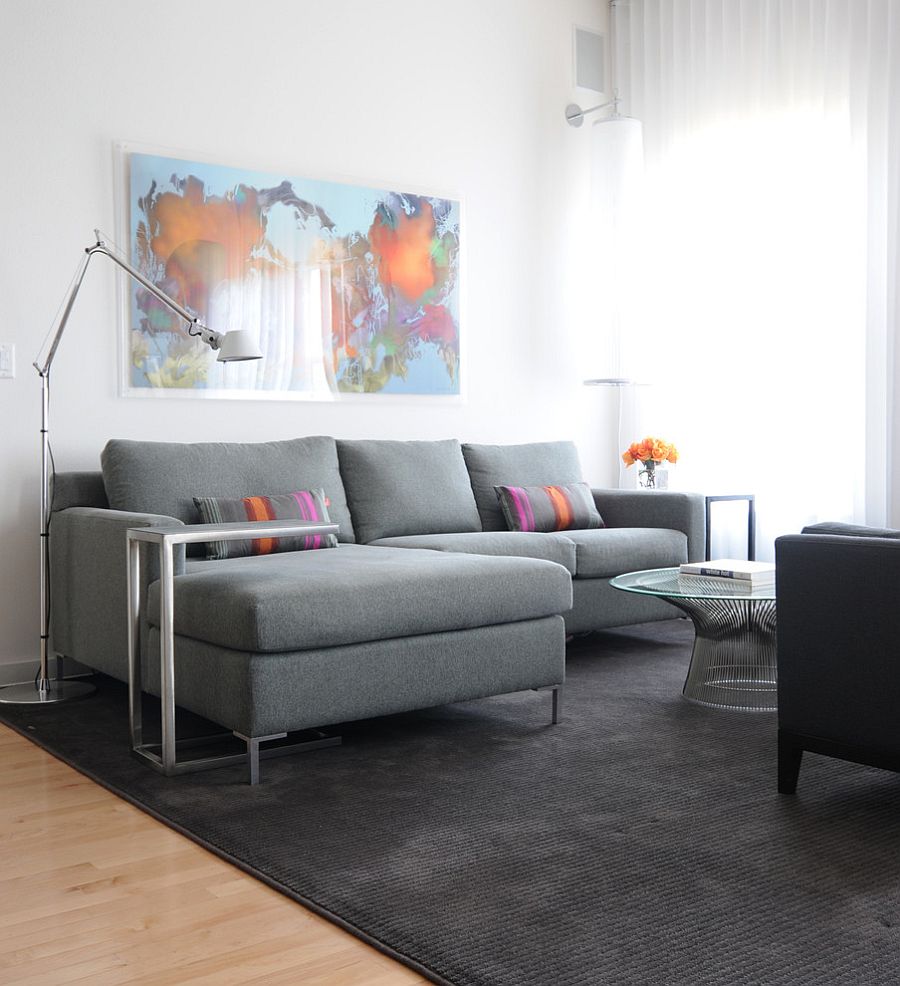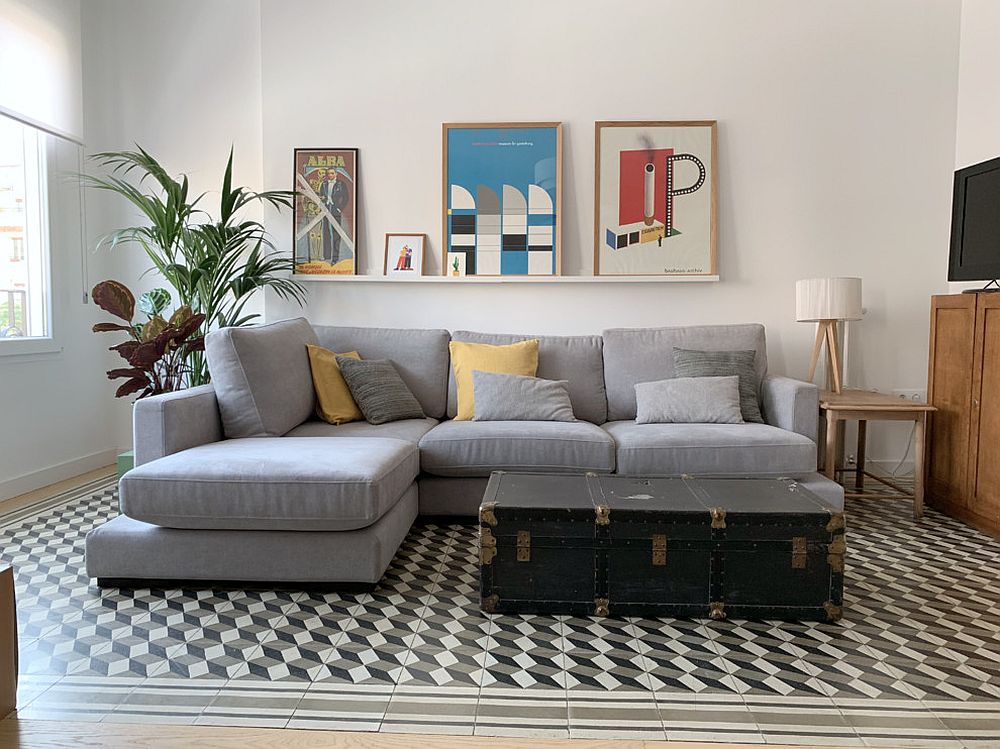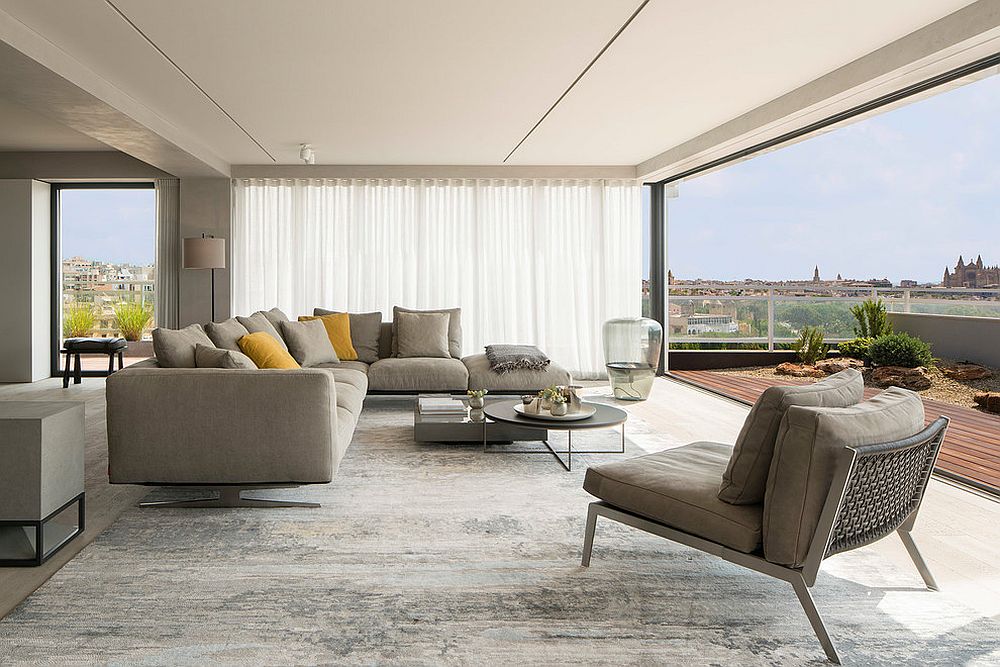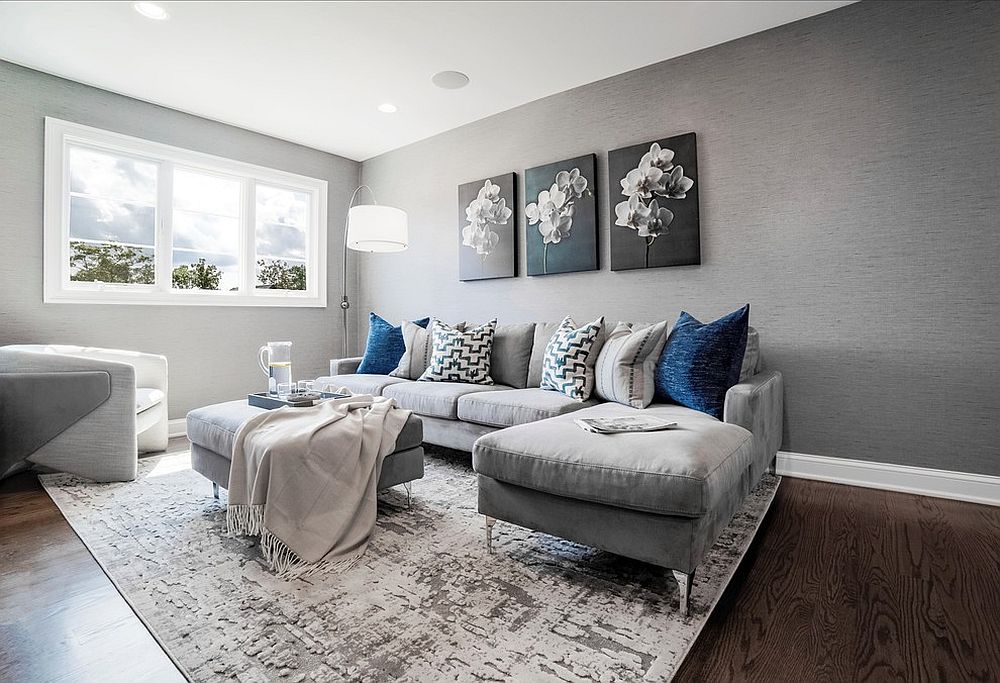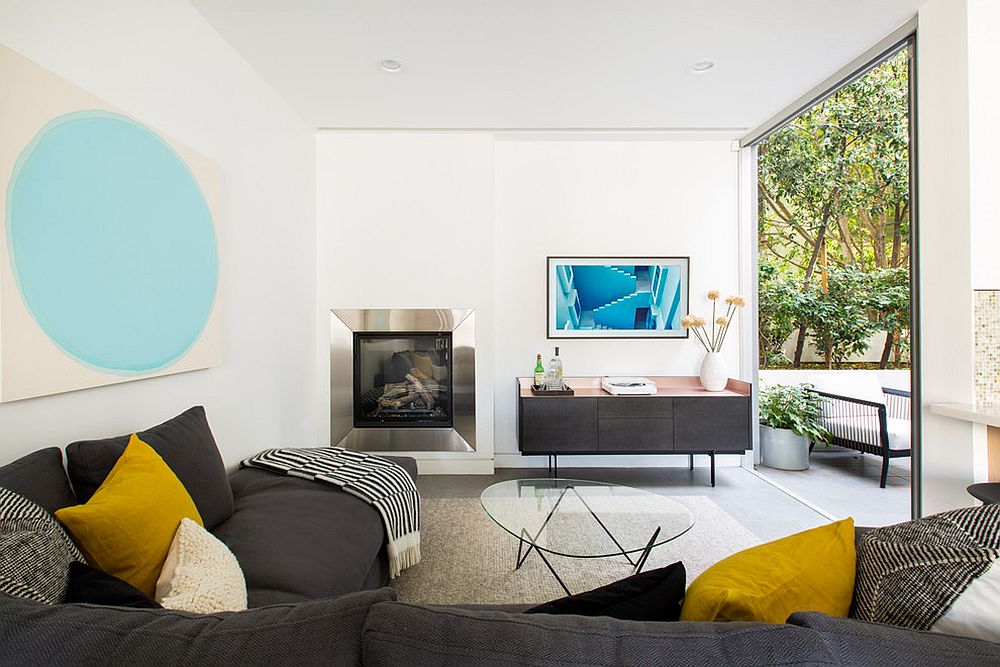 Sweeping Walls of Books
Another clever way to redo the living room look without having to splurge a fortune is by giving all those books in your home a much more prominent spot. A wall of books in the living room adds color, contrast, and class to the living area without seeming out of fashion. It also allows you to rearrange patterns and colors by just moving the books and you would never have to spend on a makeover.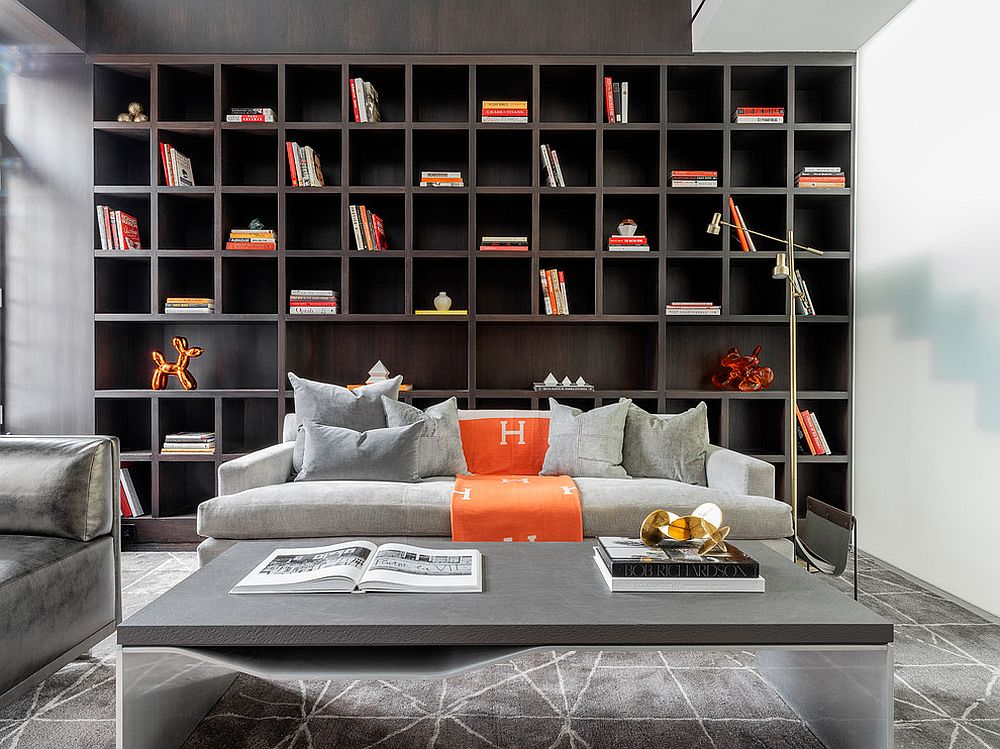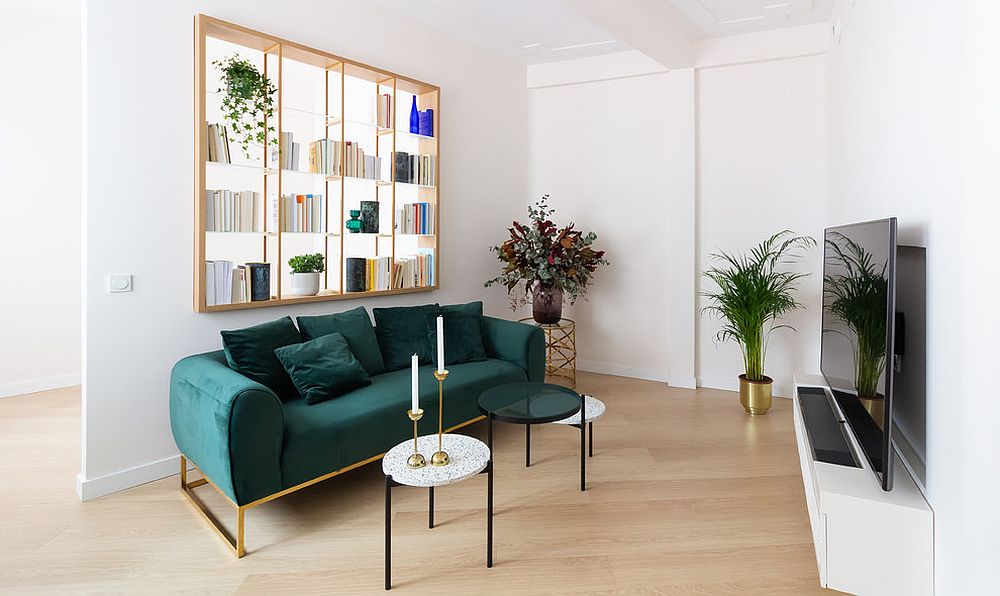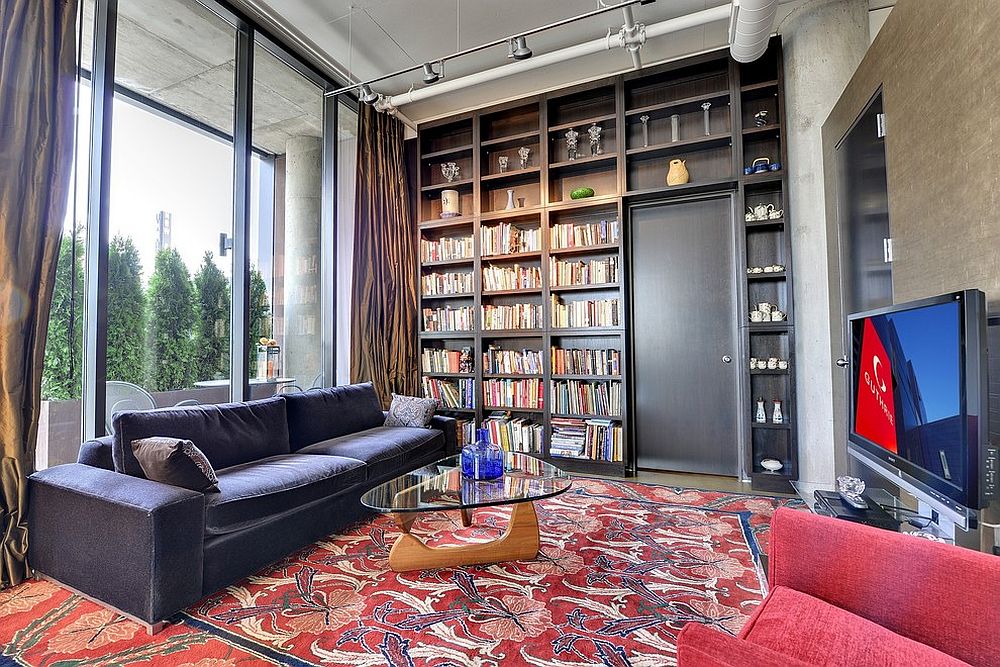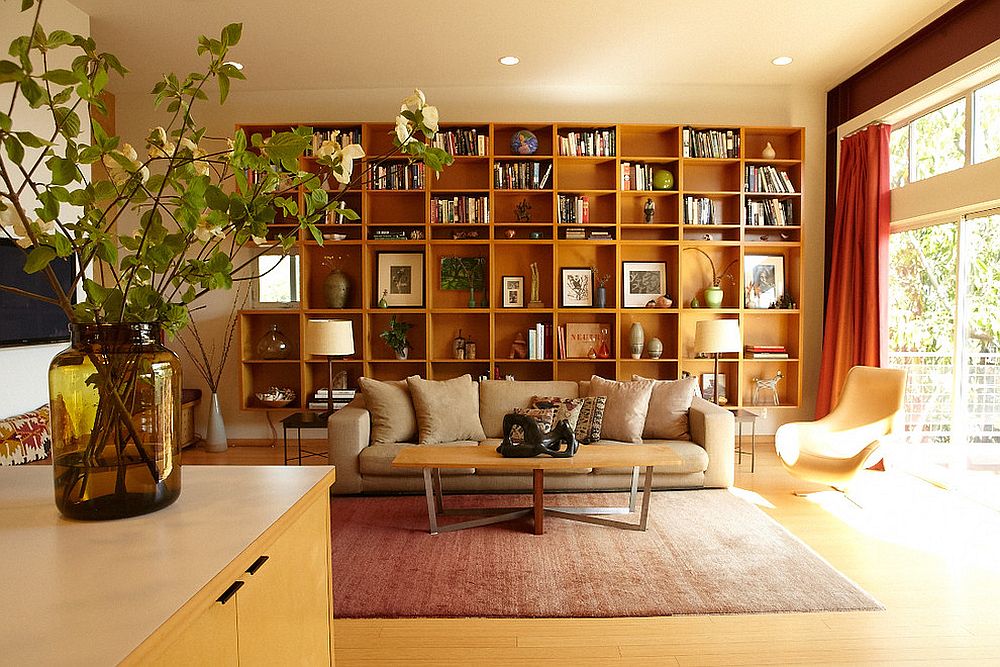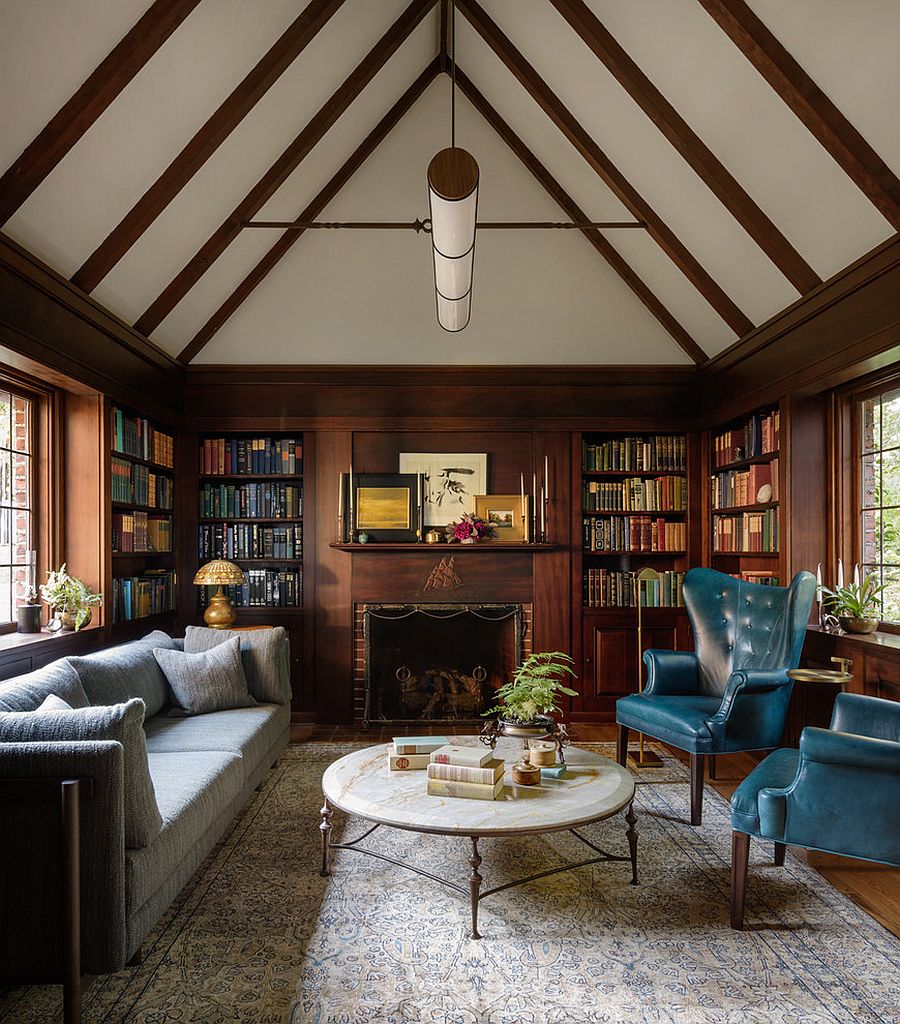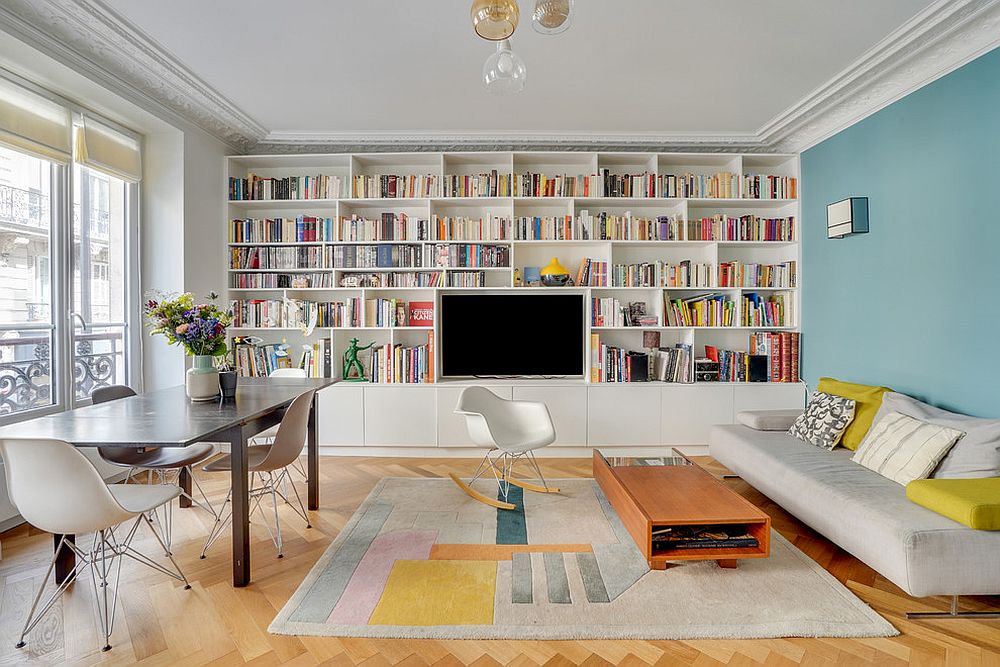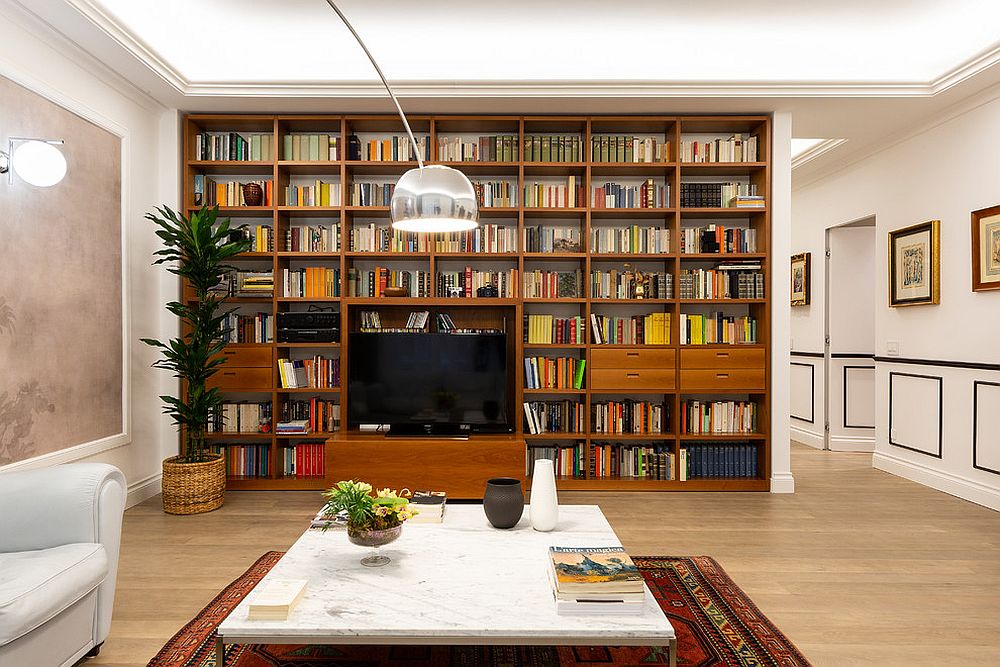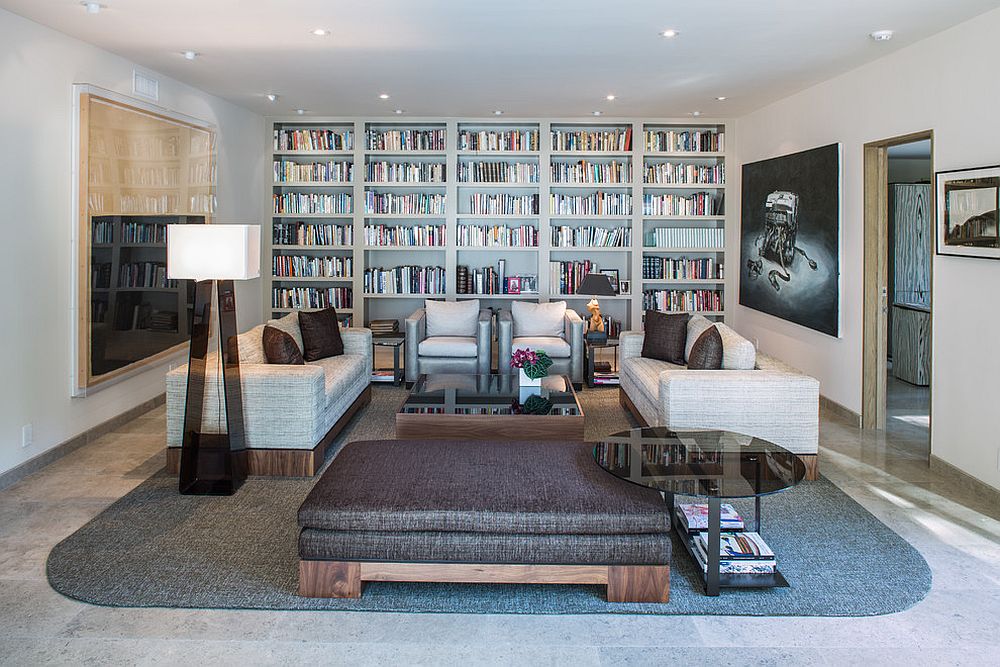 Wood and Metal Shelves
Wood and metal shelves are a part of the recent trend that has seen homeowners move away from polished modern finishes and towards, rustic, traditional materials. Both wood and metal bring in this natural touch to the living room and do so without feeling alien in a modern setting.
You can get pre-made industrial-style shelves like this affordable one from Amazon, or you can DIY them with the help of these pipe brackets. These shelves can stand in contrast to modern entertainment centers and TV units and you can use them as focal points to create lovely displays as well.
RELATED: 25 Living Room Color Trends for Summer and Beyond – Ideas, Photos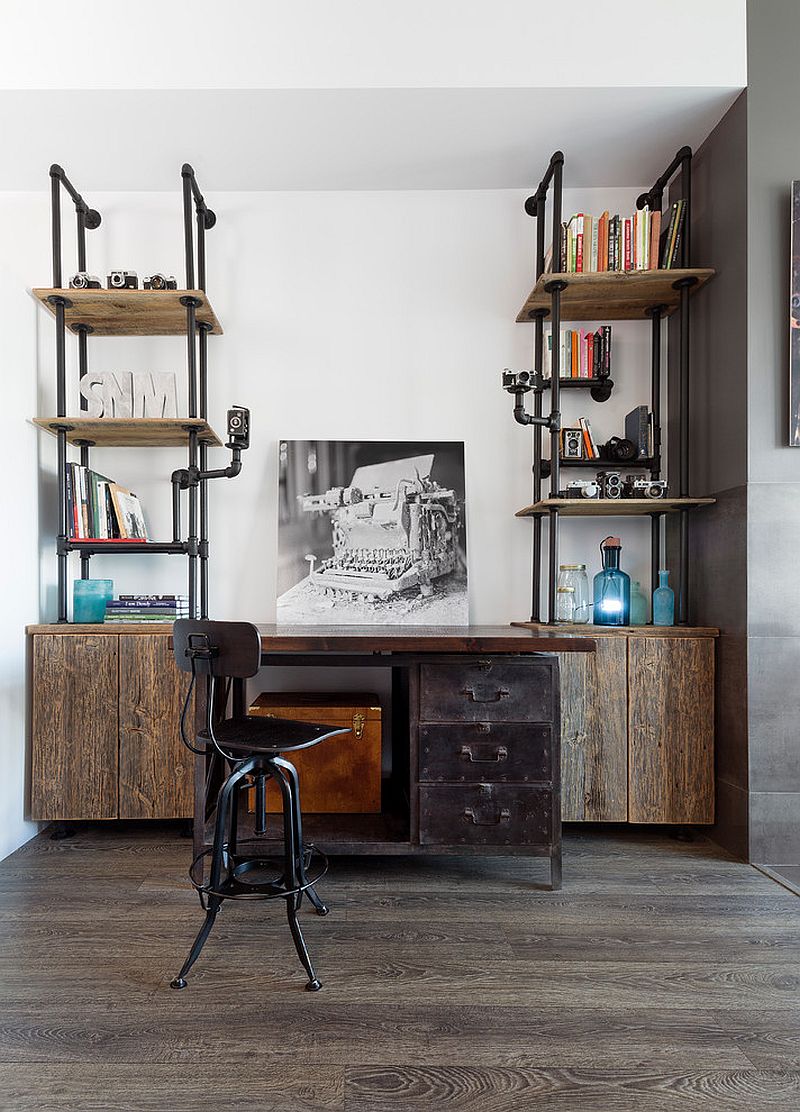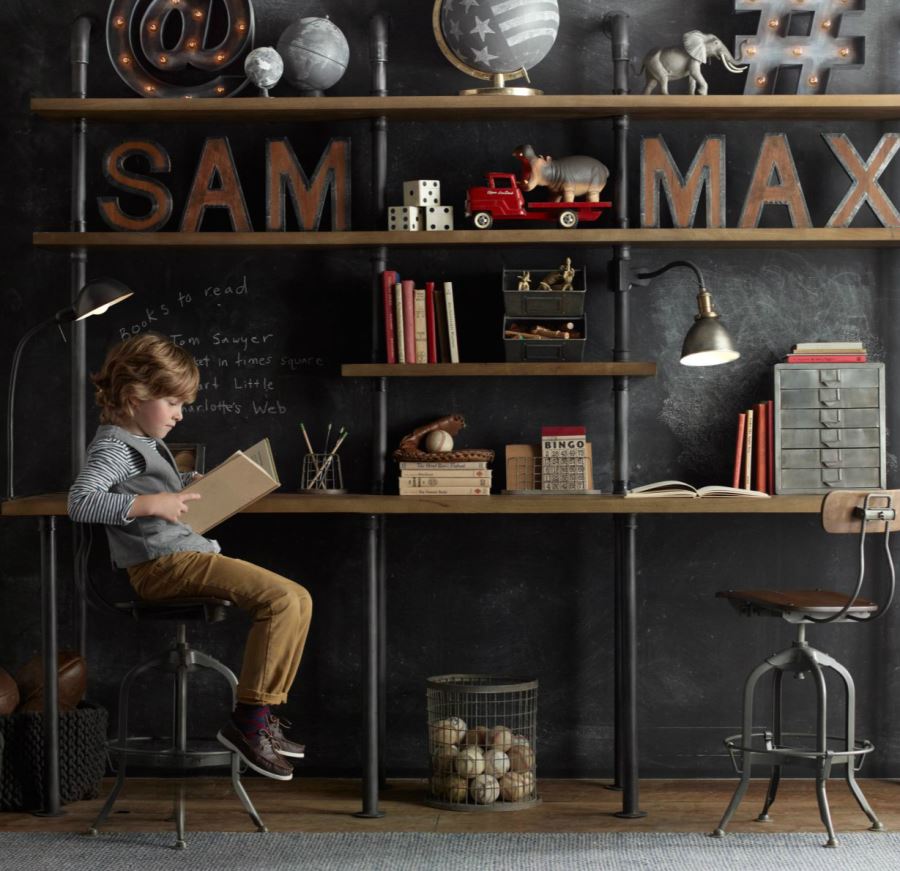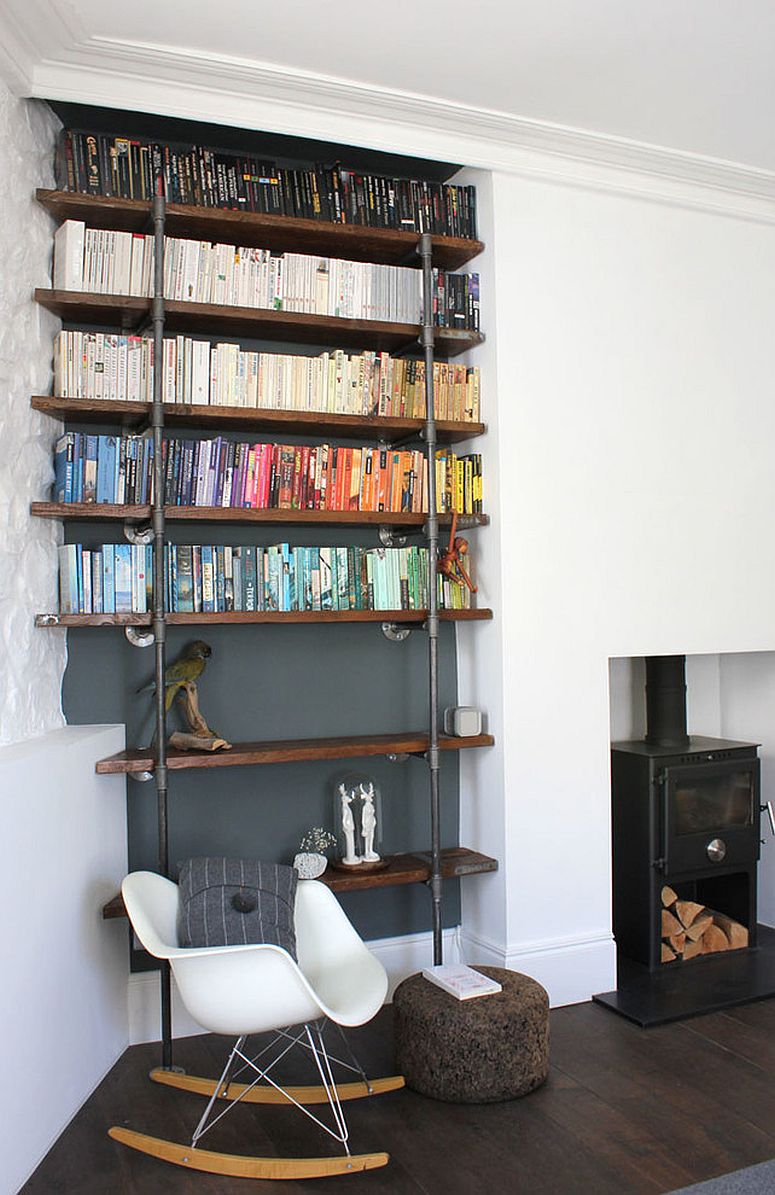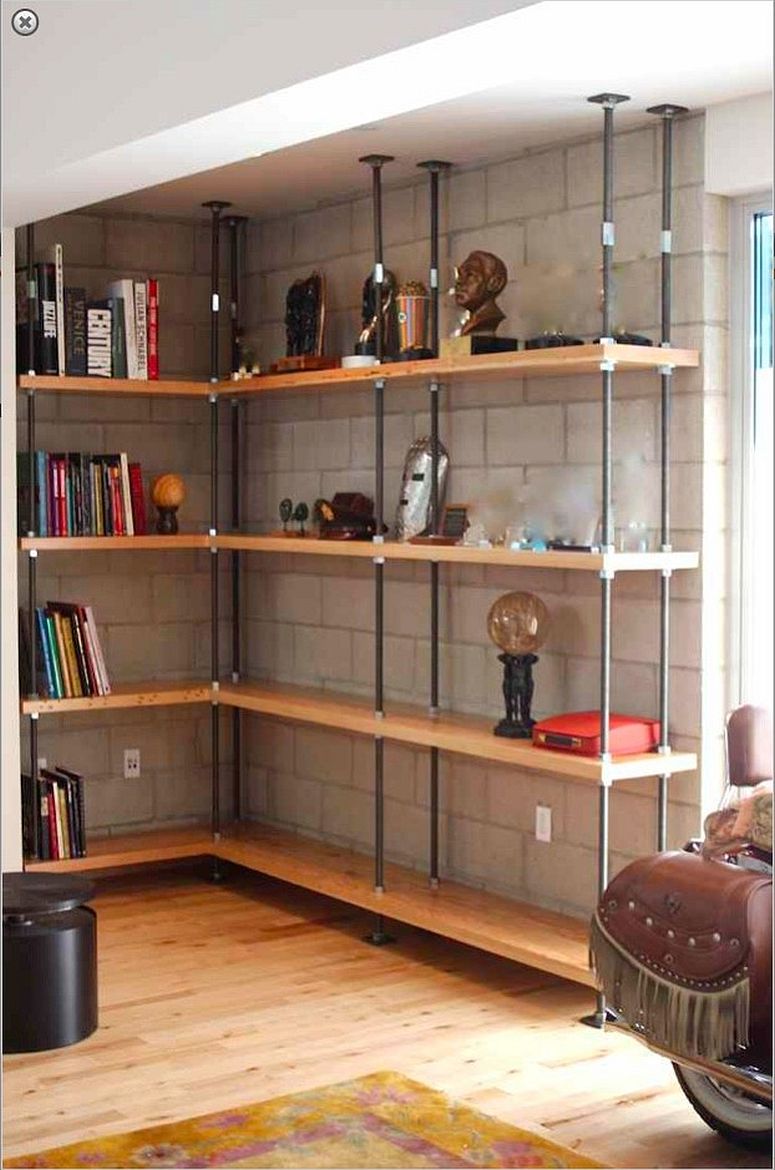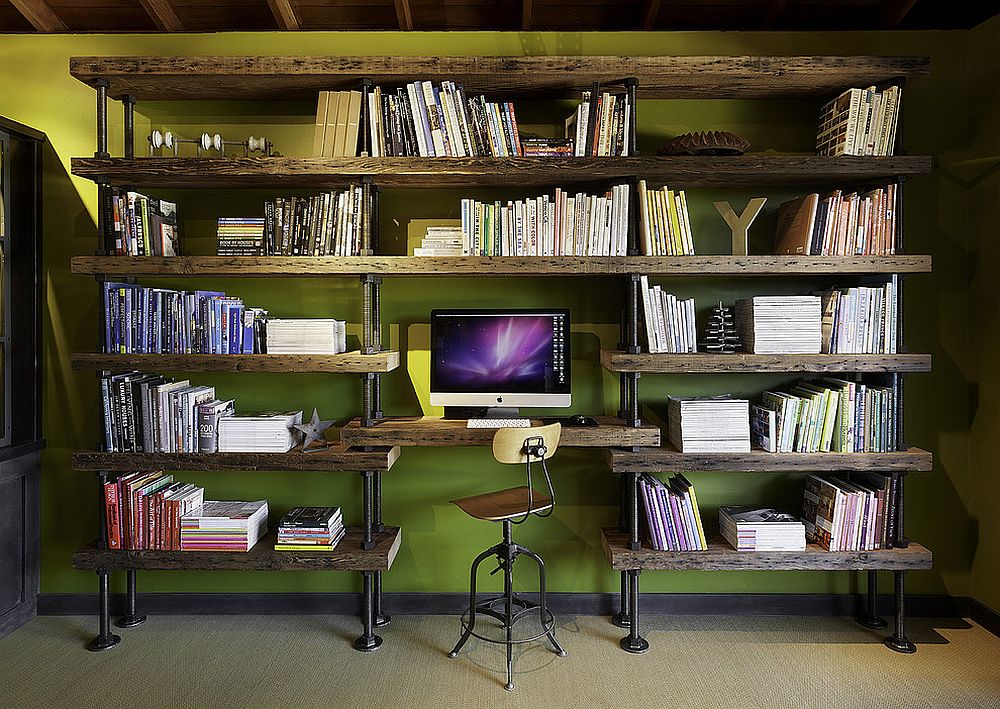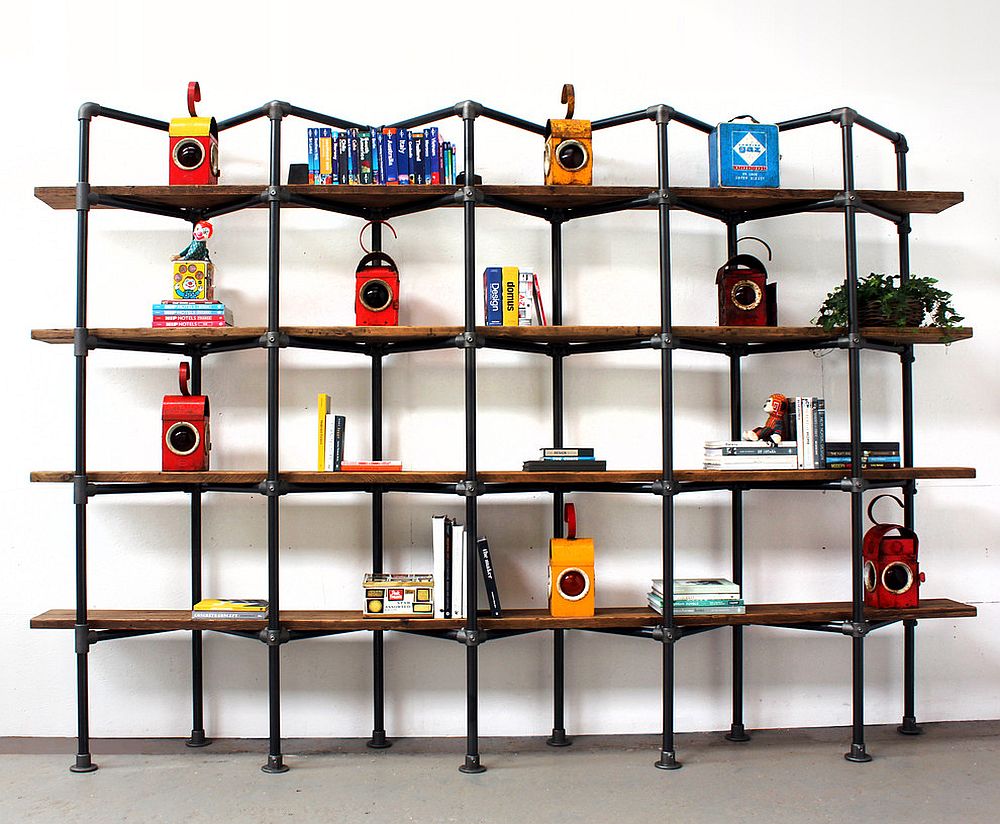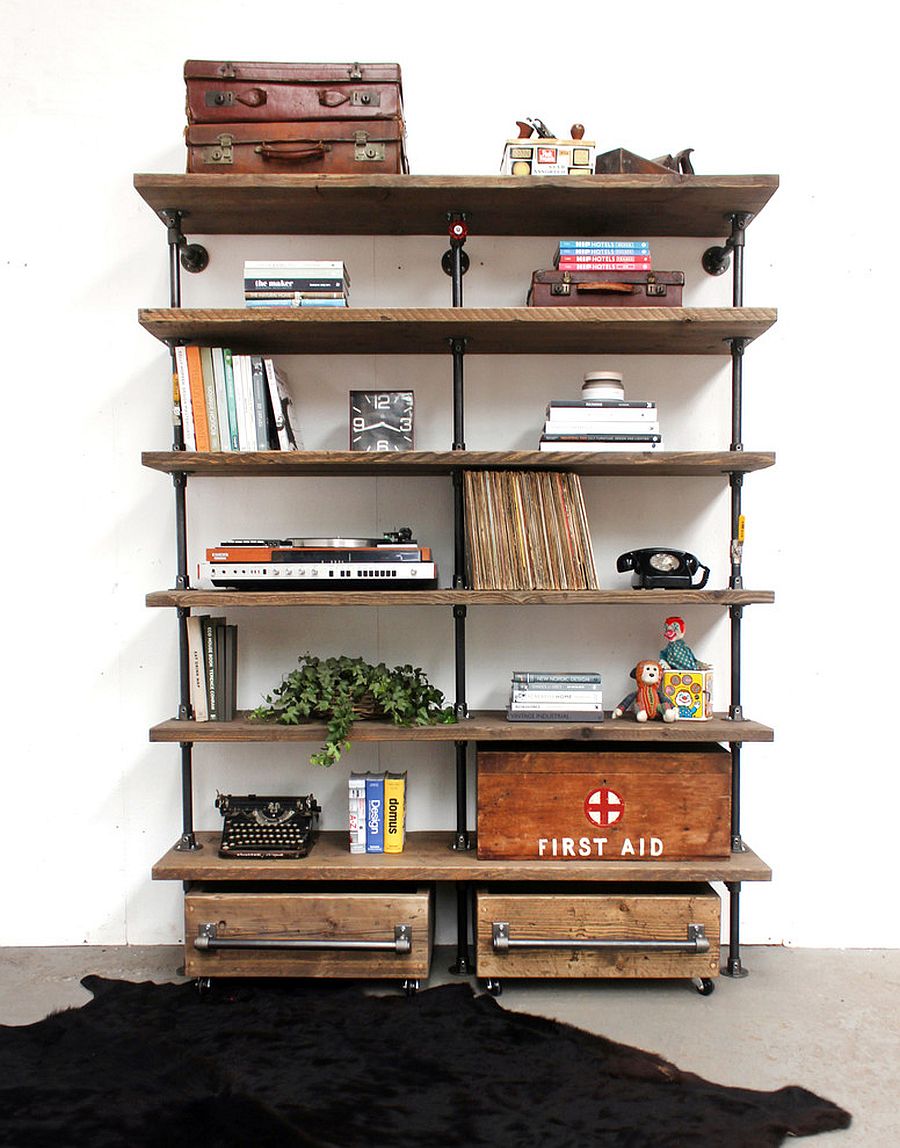 Edison Bulb Lighting
If you are planning to give the living room a bright and delightful makeover, then Edison bulb lighting is the way to go this season. Edison bulb lights have made a huge comeback in the last few years and with styles like industrial and rustic becoming popular in the living room, now is definitely the time to try out Edison bulb lights. They can come in the form of pendants, chandeliers or even standalone recessed lighting fixtures and each on looks unique, gorgeous and eye-catching in its own way.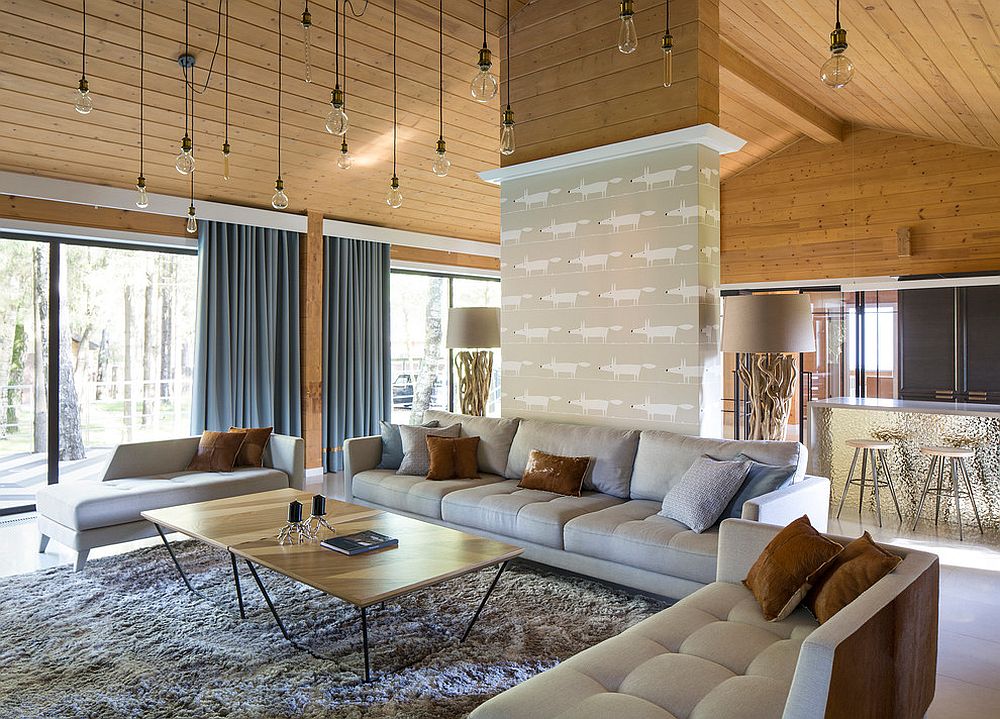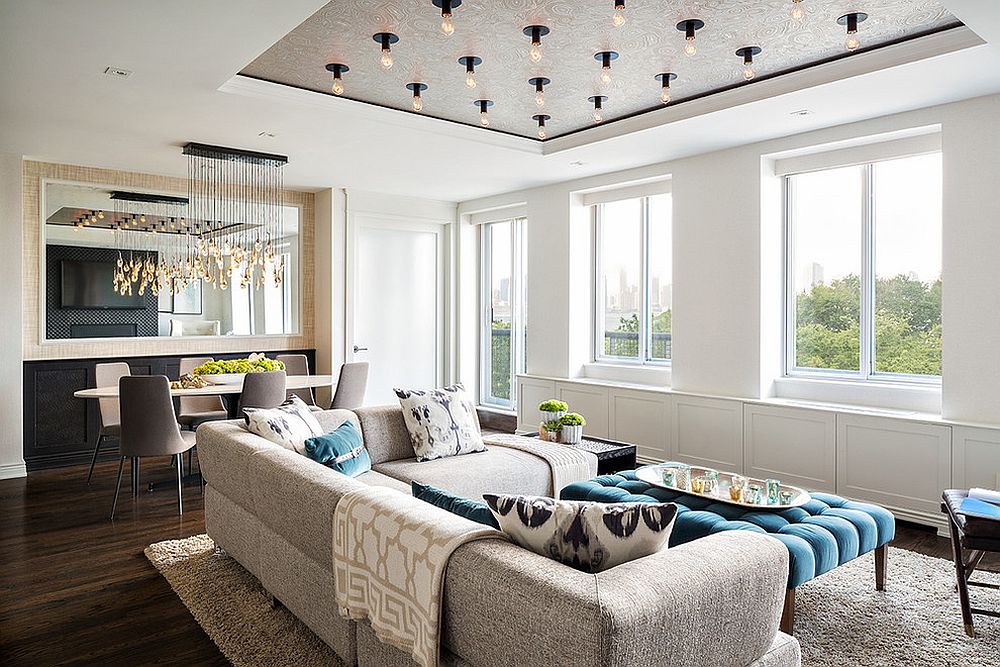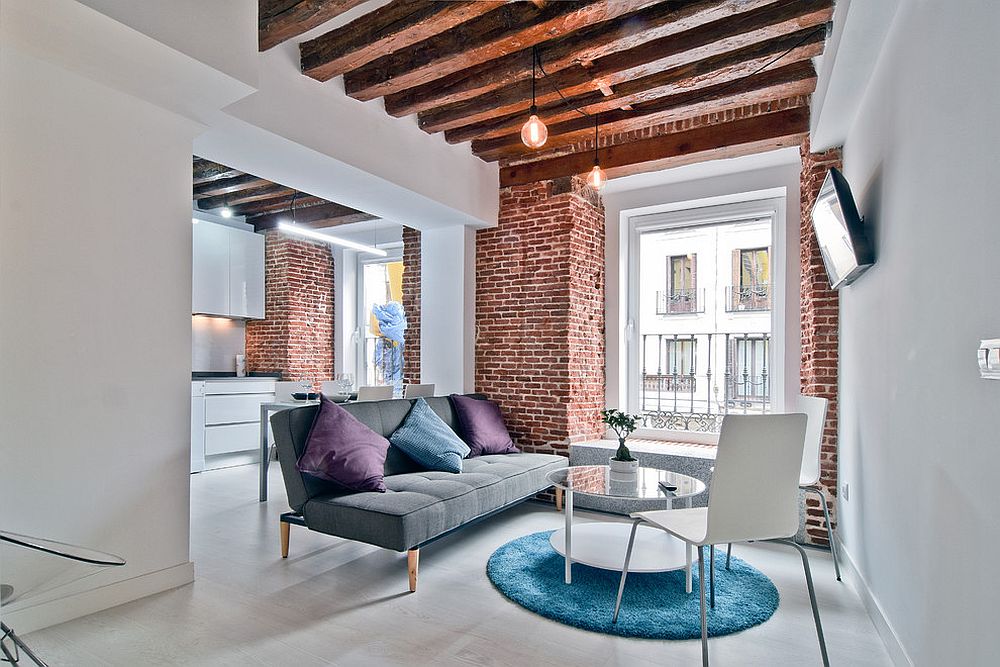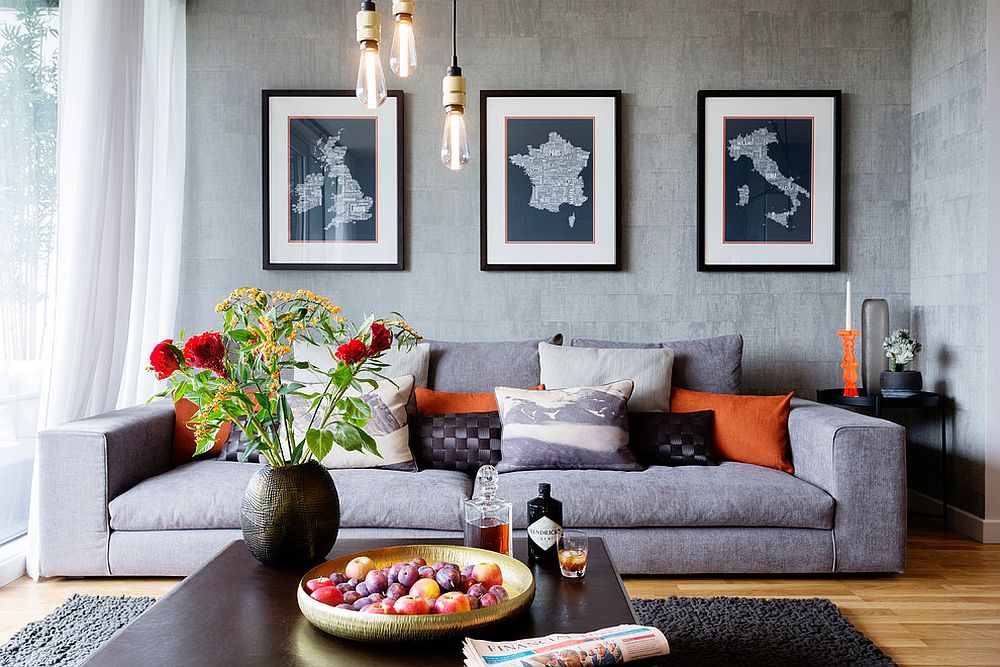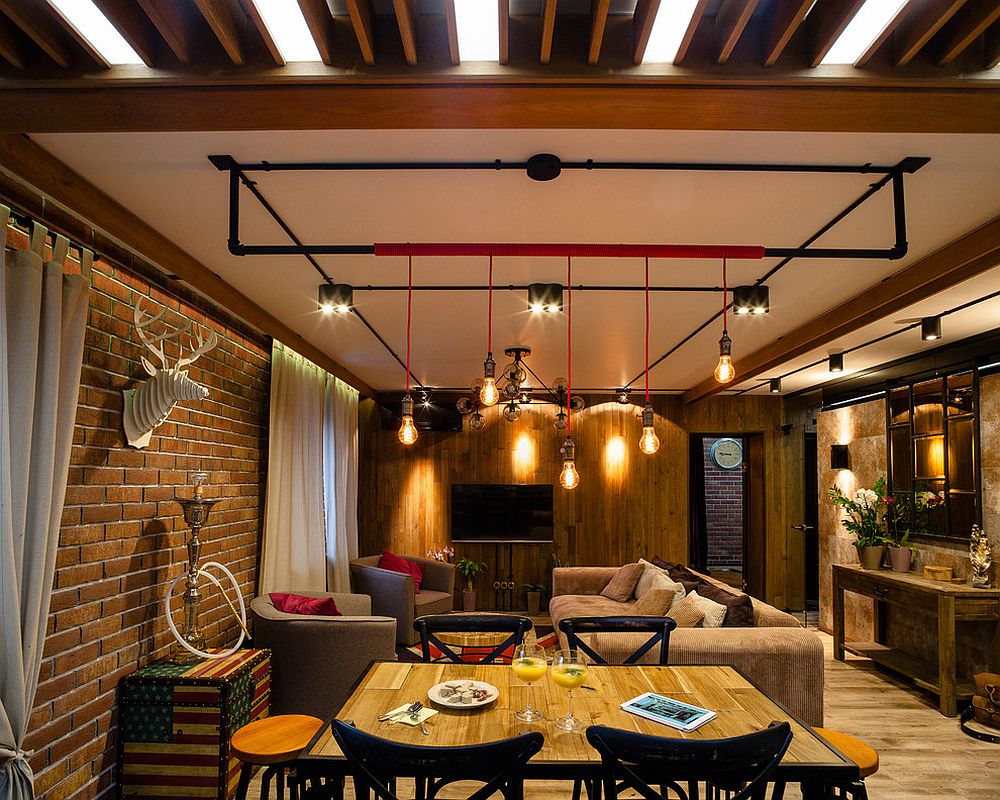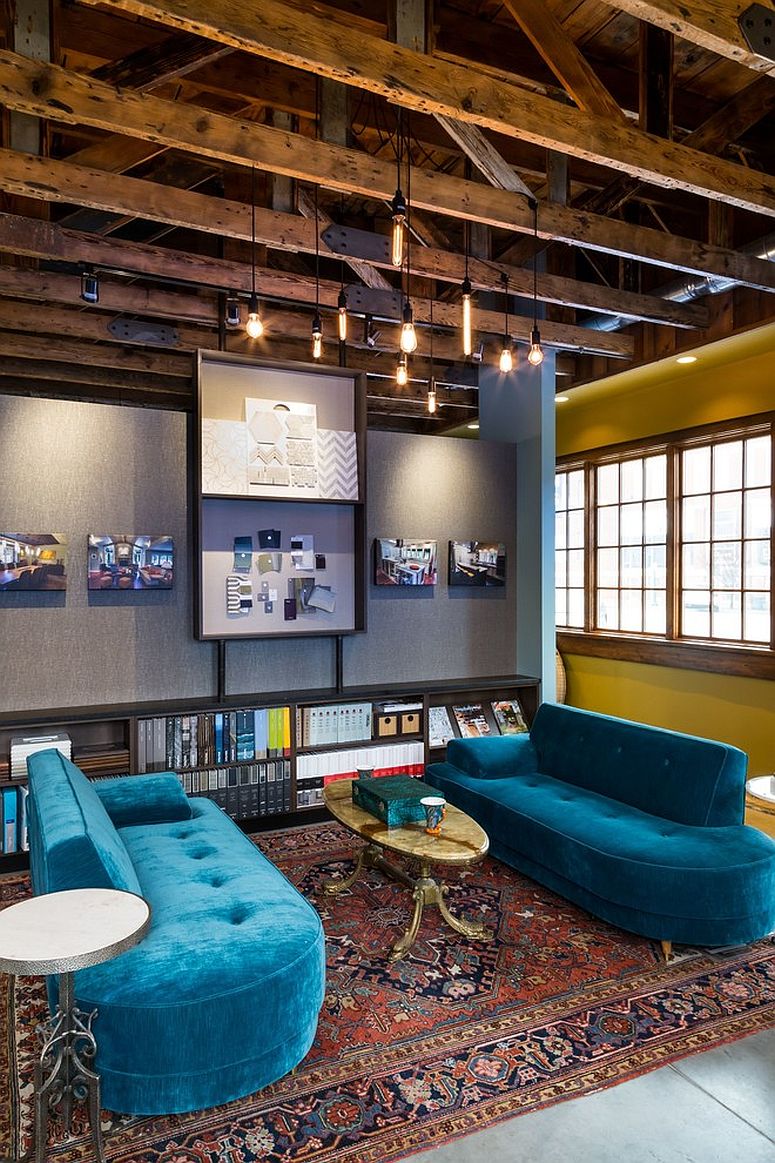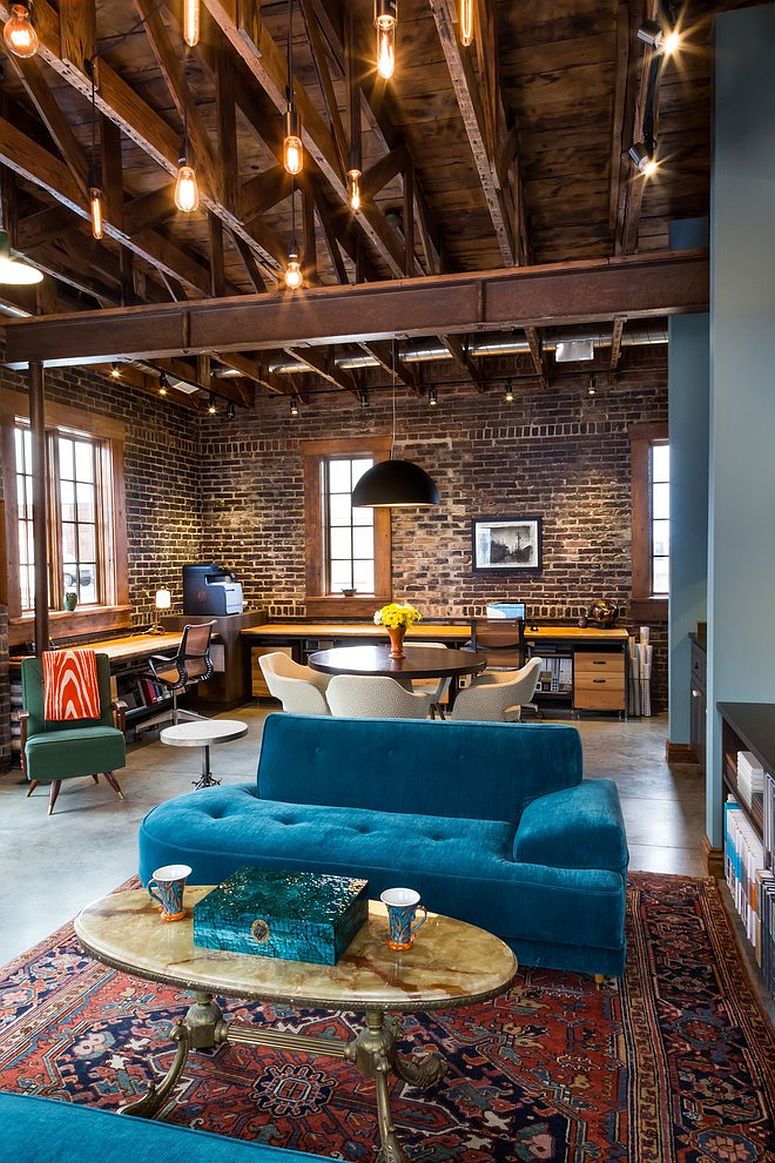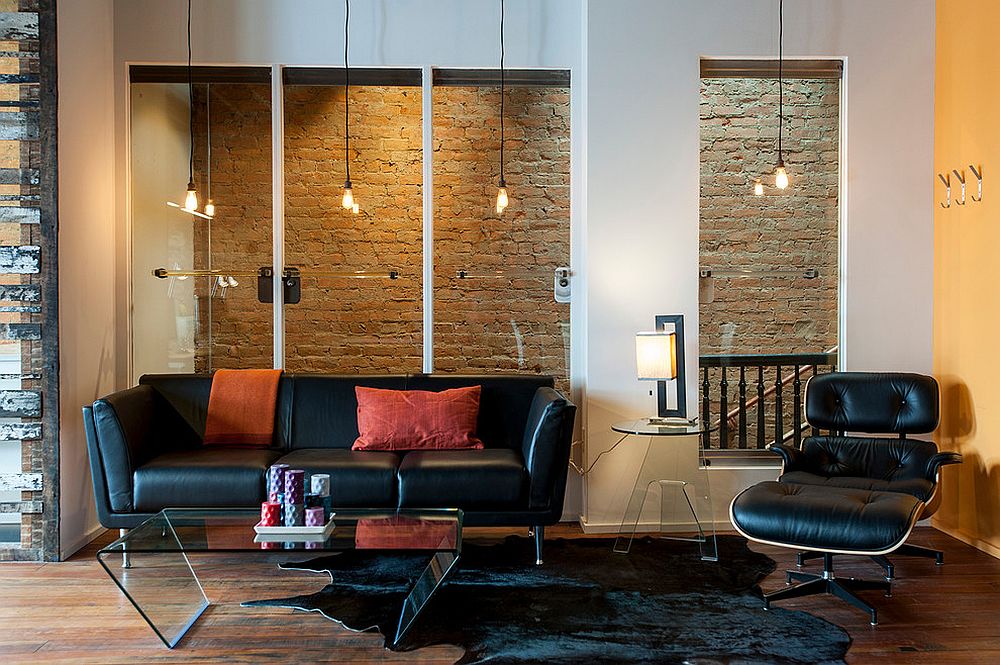 Small Colorful Sofas that Delight
If you are not a fan of the gray sectional, then going down the brighter and more gorgeous colorful sofa route is one you must surely explore. Be it one in sparkling velvet red or enticing emerald green, a sofa in bright yellow or tangy orange, this season is perfect for lovers of bold color. The best way to pull off this look is by ensuring the rest of the living room remains as neutral as possible even as you repeat the color of the sofa with small accents and accessories.
RELATED: How To Transform Your Basement Into A Chic And Functional Home Office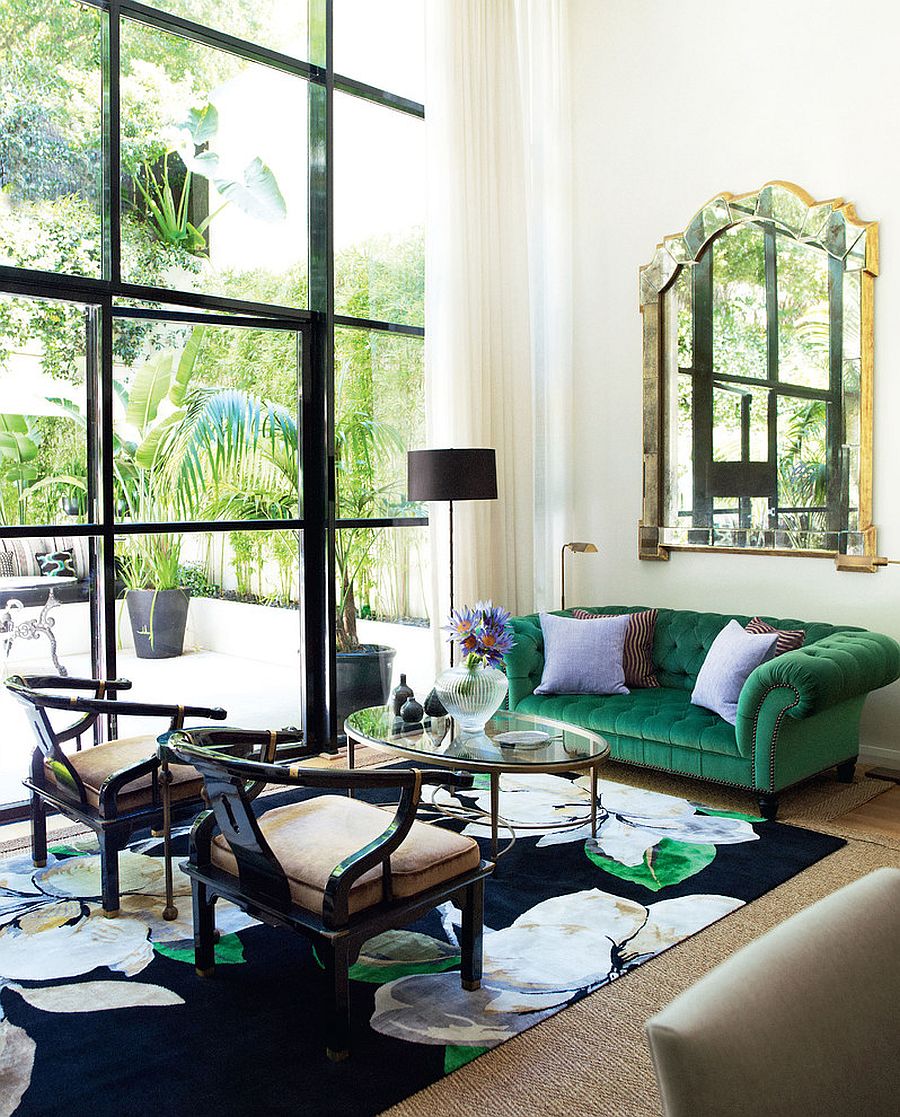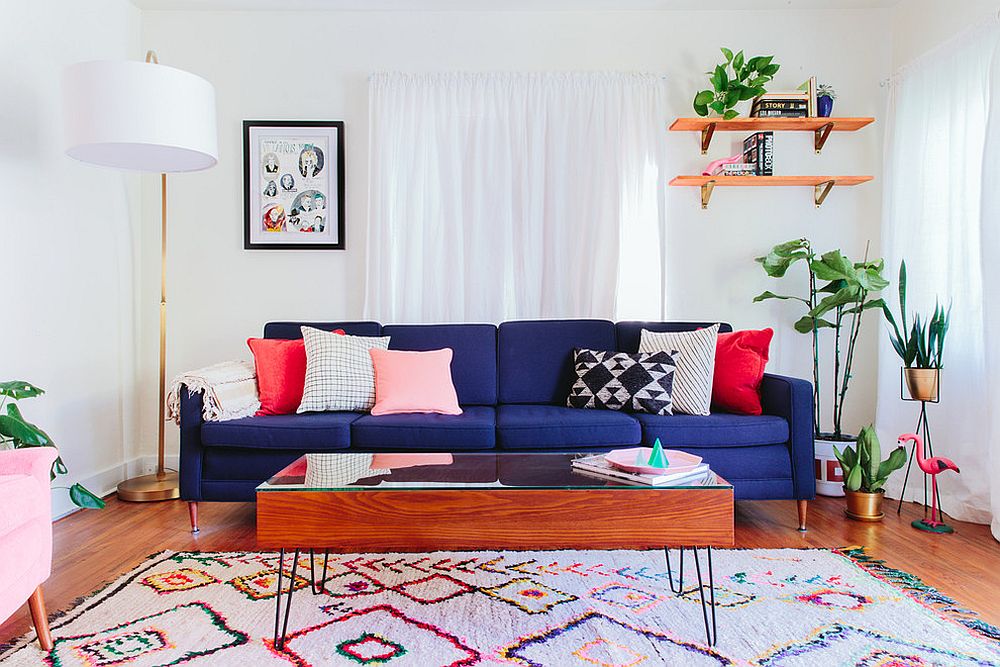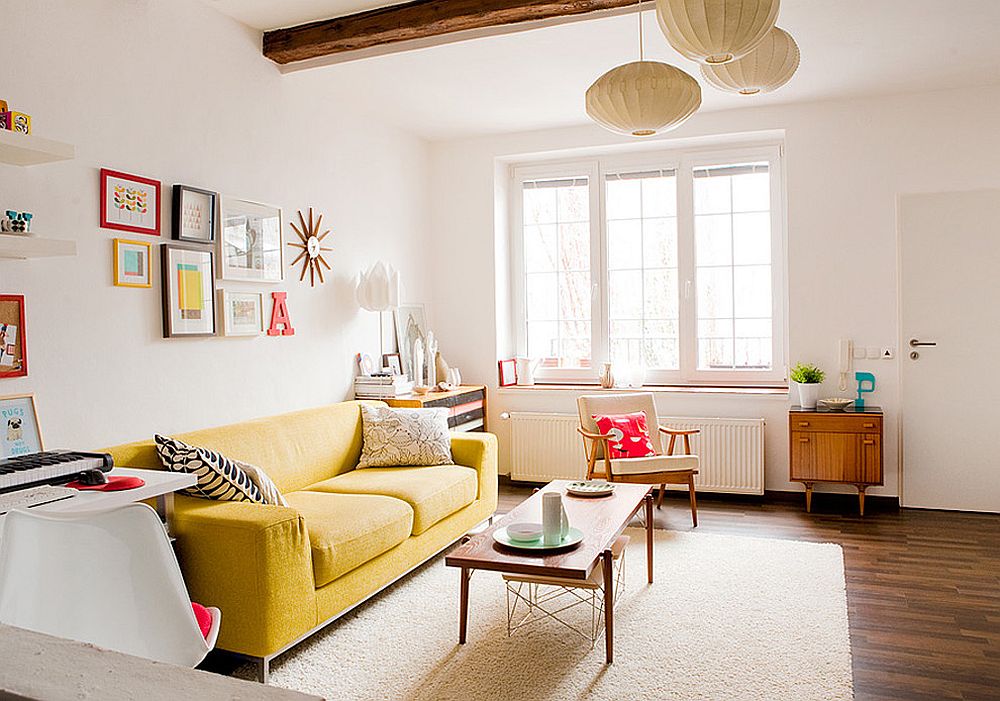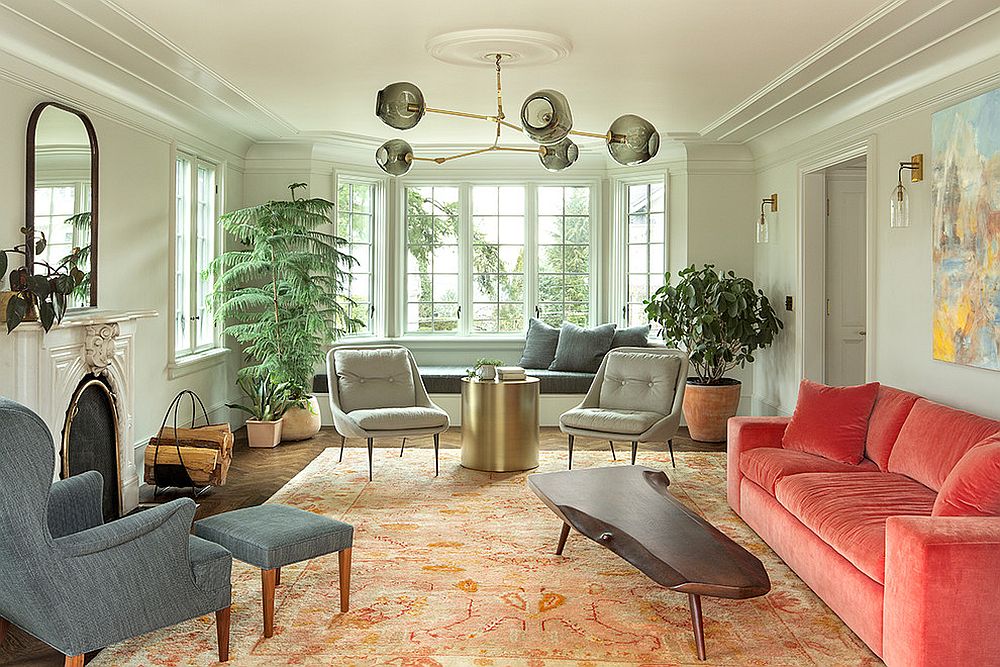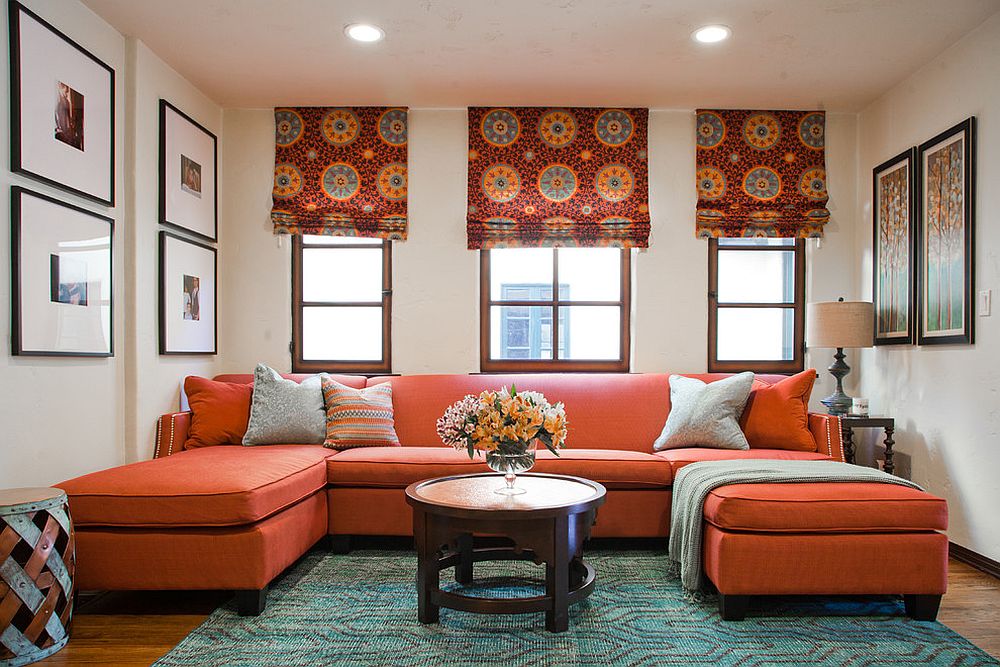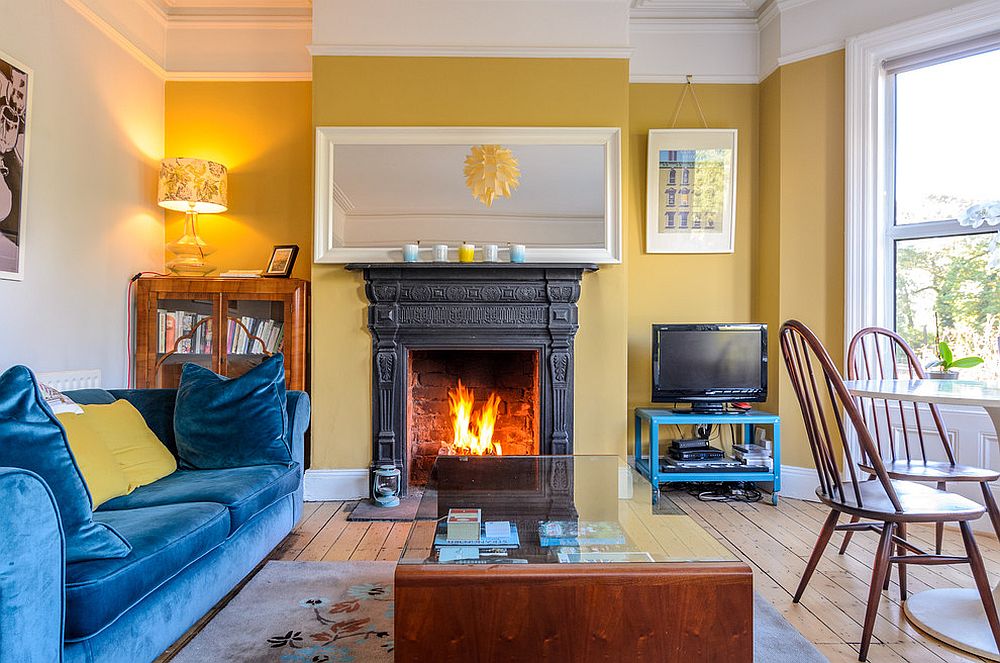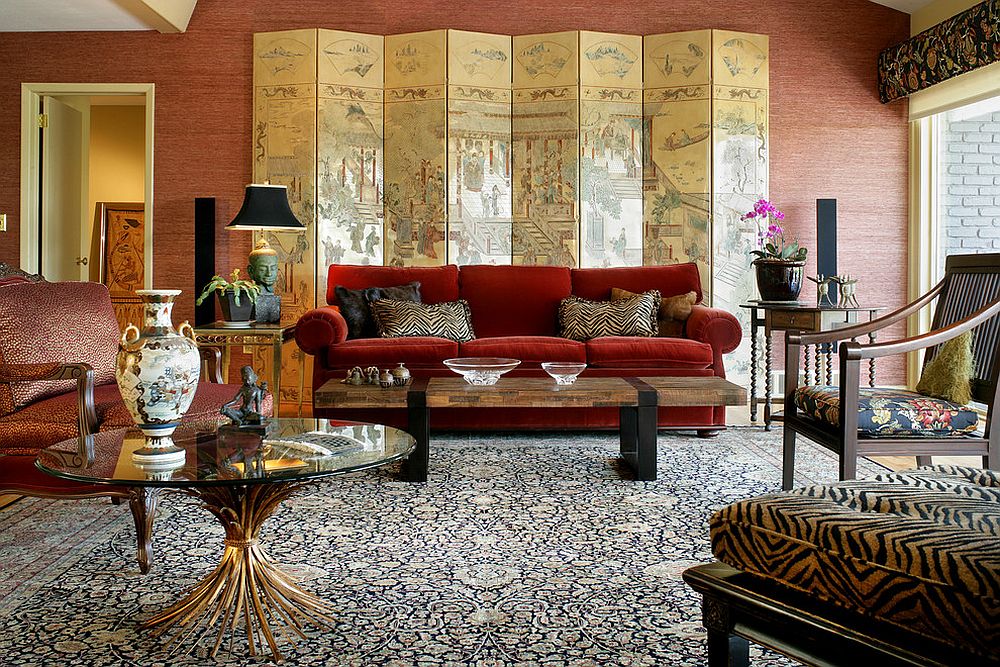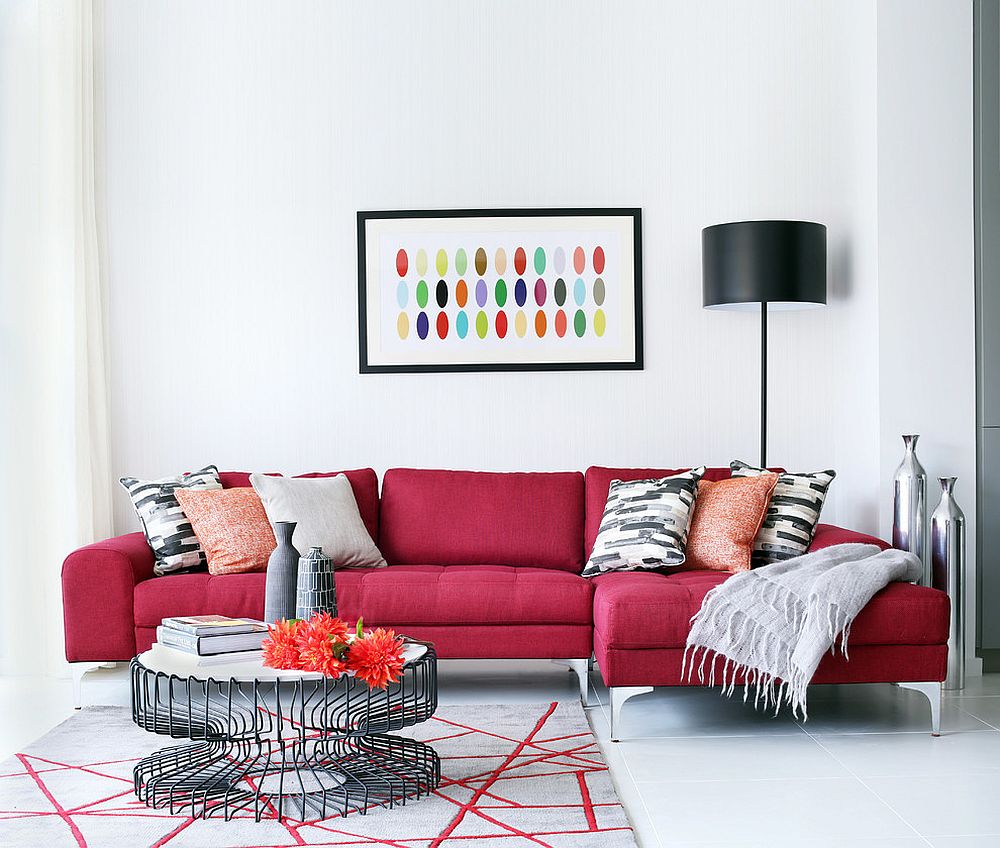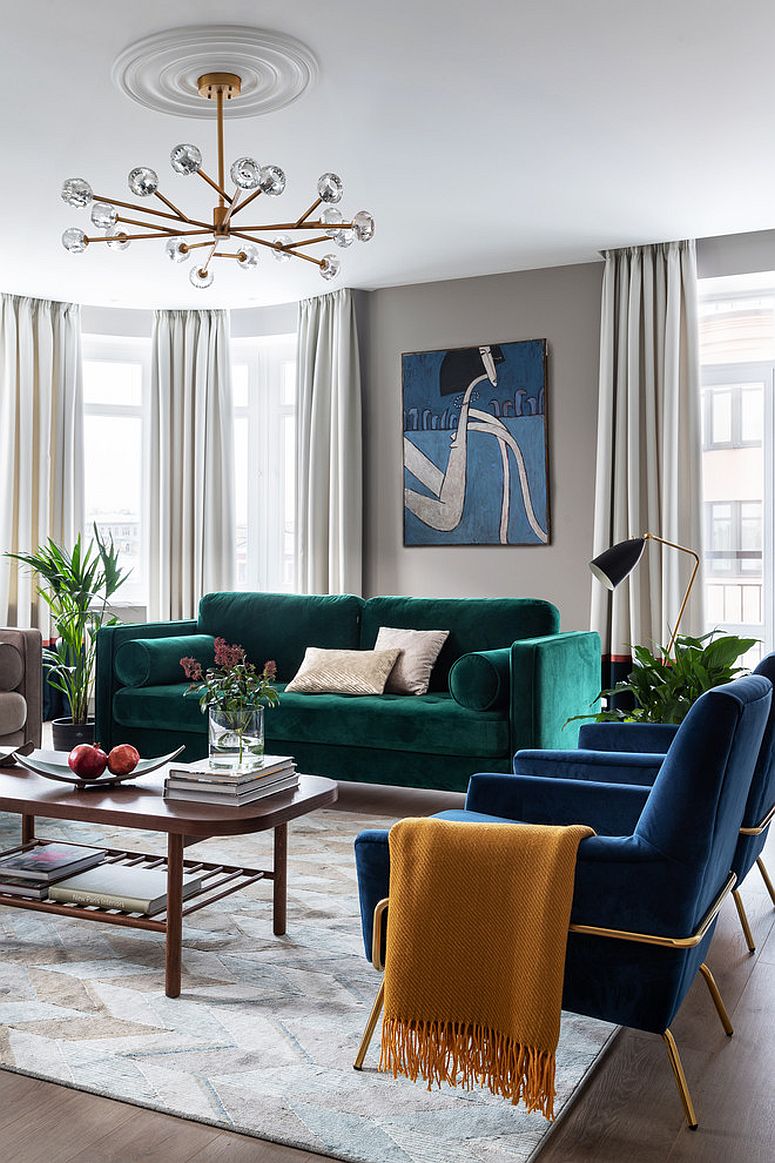 Décor for Tiny Living rooms
This might not exactly be a trend that everyone can catch on to, but for most urban dwellers with limited space, the idea of modular, adaptable and multi-tasking living room décor is a life-saver indeed. A small sofa that folds out into a daybed when needed, dining table that also works as work table, bunk beds with workstations below that sit at the end of the small living room or shelves that disappear when not needed; functional tiny living room décor maximizes space with ease.