There is something unmistakably beautiful about live-edge wood. It feels much more cozy and natural than your regular wooden surfaces. Maybe it is the raw, unpolished element of live-edge wood that makes it so special. Maybe it is the 'still intact' contours of the tree it is sourced from. Maybe you fall in love with the story behind the slab of wood. No matter what your reason is, live-edge wood surfaces are definitely a great 'accent feature' that every homeowner must consider at some point. From live-edge coffee tables and desks to live-edge bathroom counters, they can be used almost everywhere. And today, we step into the world of live-edge kitchen counters.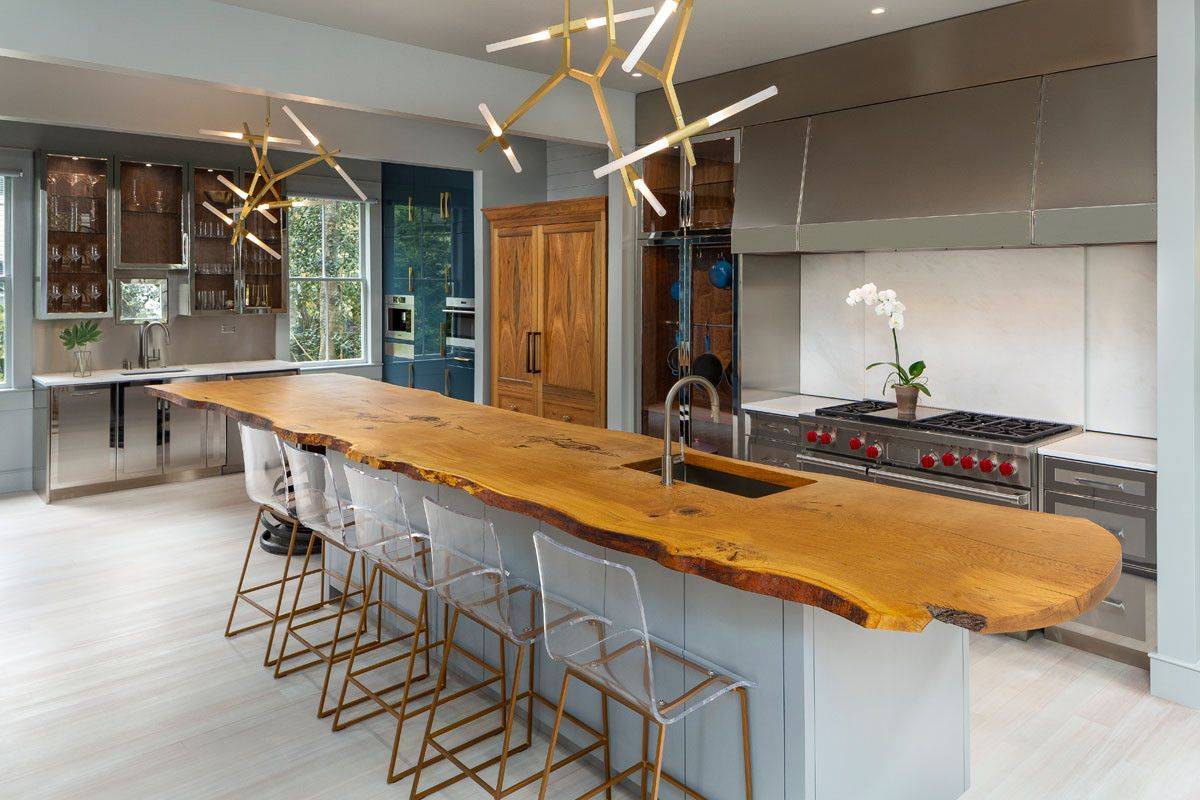 Live-edge kitchen counters come in a wide range of forms and just live every other natural-edge wooden décor piece, no two counters will ever be alike. That is bound to make your kitchen even more special! Some kitchens go all out with an island countertop that is clad in live-edge wood while others use it as a breakfast counter that complements their regular island counter surface handsomely. This is a look at some of the best ideas along with tips on how to bring home a bit of live-edge wood magic!
Add that 'Something Natural'
Most modern kitchens are filled with polished, man-made surfaces. This was even truer before the turn of the millennium when the 90's kitchens shunned any presence of rustic or farmhouse elements. But the last two decades have seen a shift towards more organic elements in kitchen design. Even with this shift, there is still almost nothing that matches the natural beauty and untouched charm of the live-edge kitchen counter at its brilliant best. It becomes an instant focal point in kitchen where there are few other such unspoiled (largely) natural elements.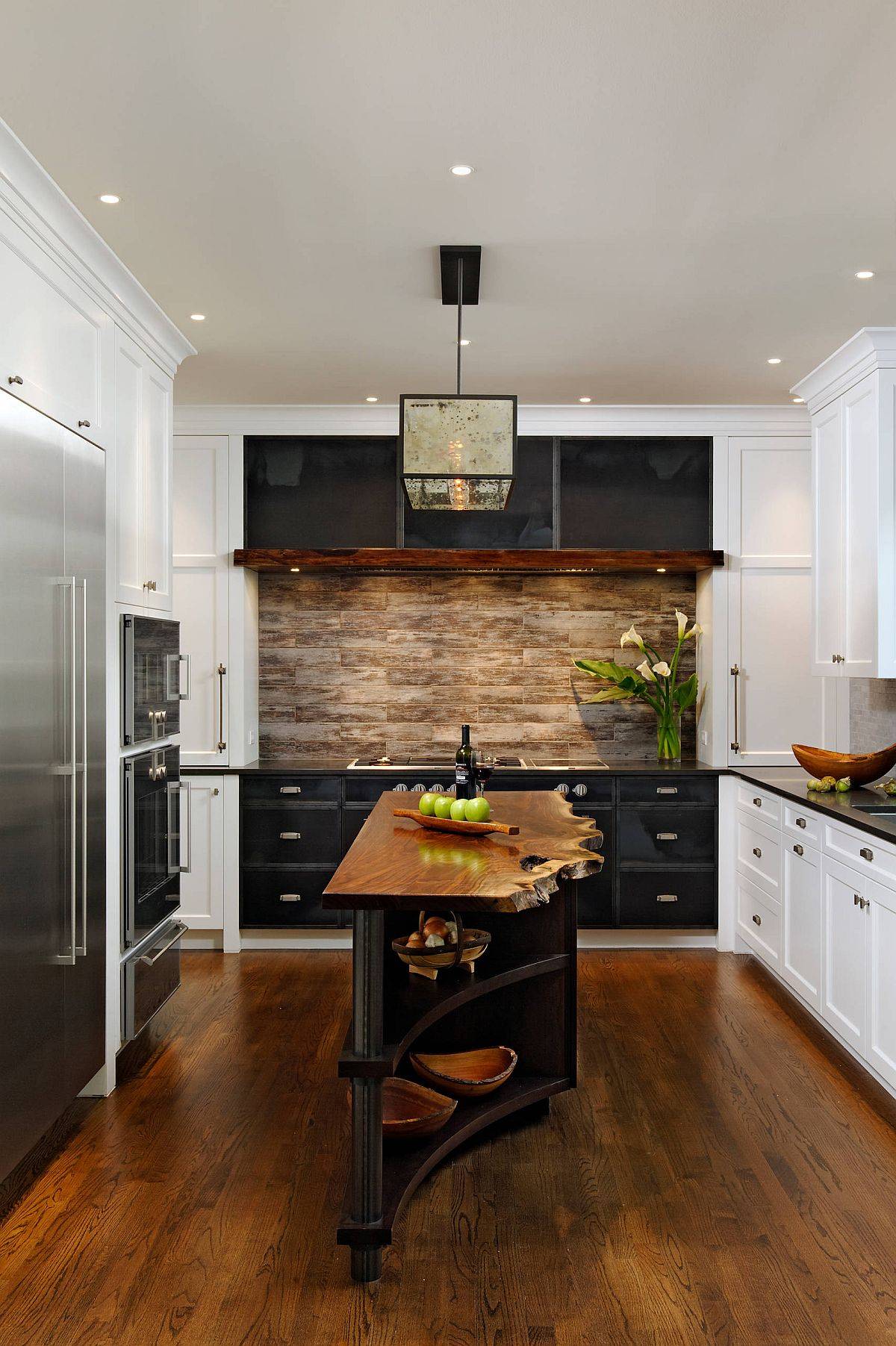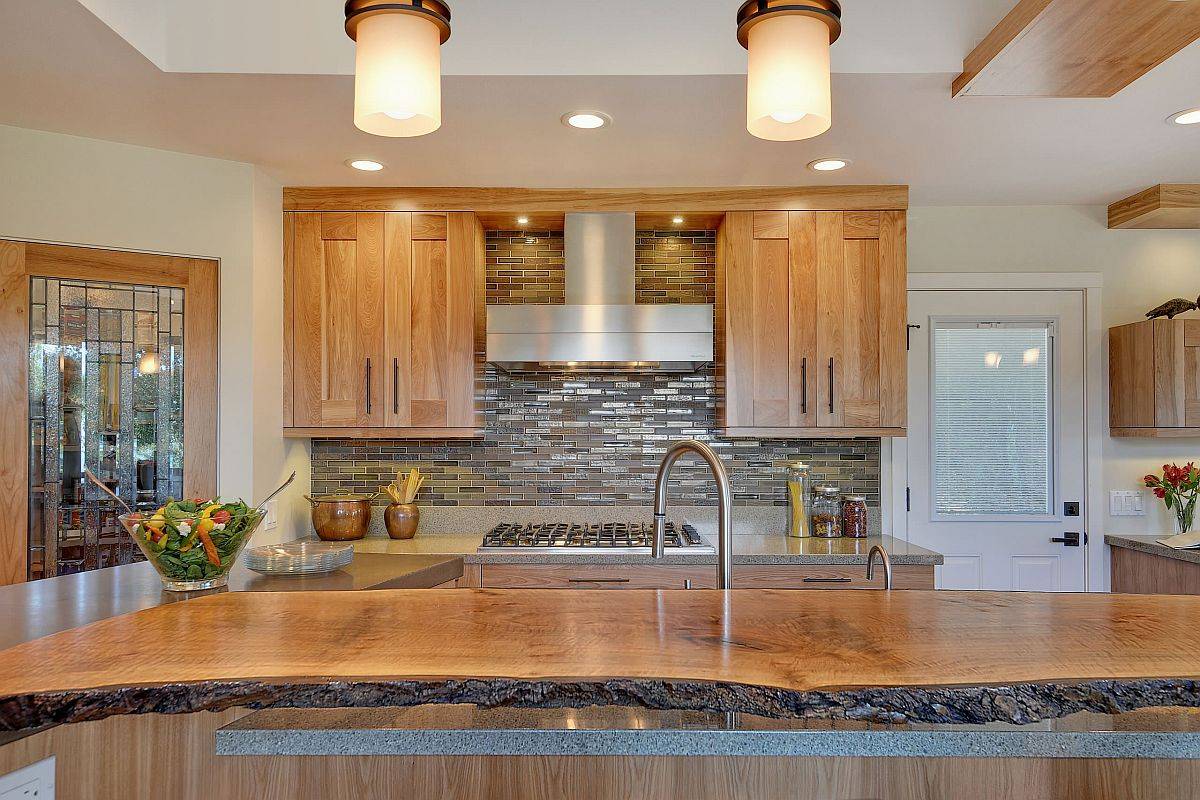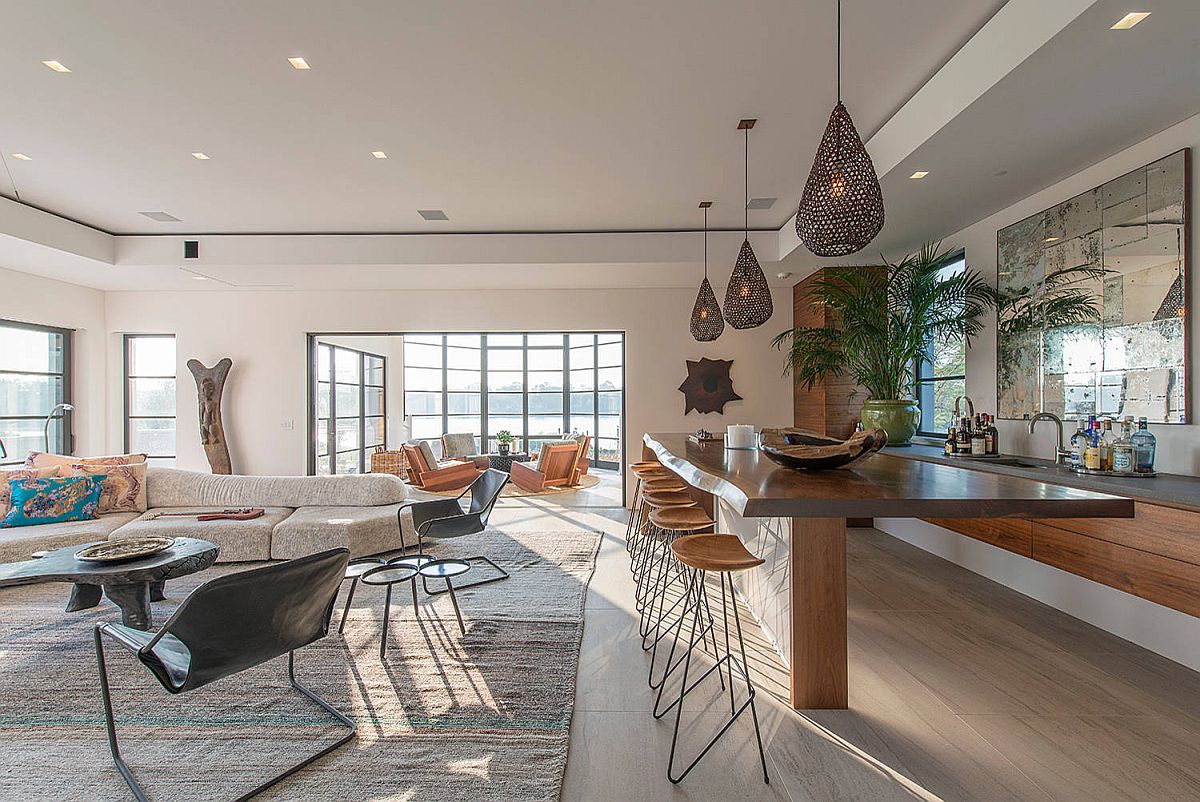 Blend it with Your Kitchen Style
The big conundrum for homeowners is how the slab of rugged wood would fit in with the existing style of their kitchen. And we can assure your quite confidently that live-edge counters look great in almost any kitchen that you can think of. If you have a modern, contemporary, minimal or transitional kitchen, the live-edge counter becomes an addition that adds tremendous contrast and warmth to the setting. In farmhouse, rustic and industrial kitchens, it becomes a natural part of the narrative – one that already employs several different textures and finishes. So, do not fret about style of your kitchen before making this decision.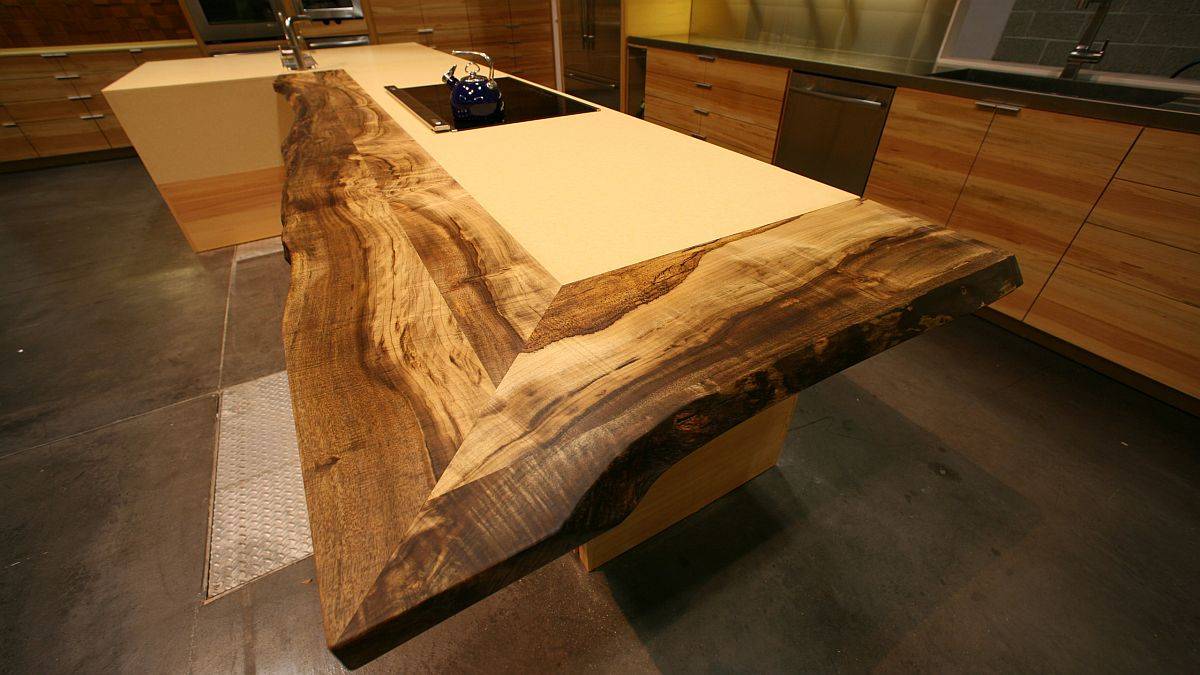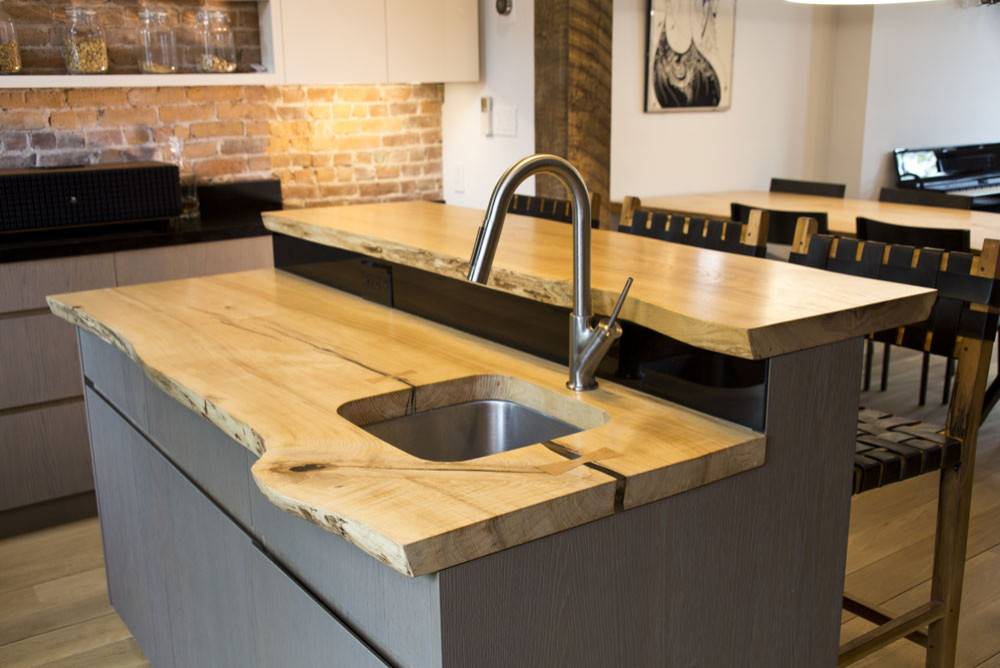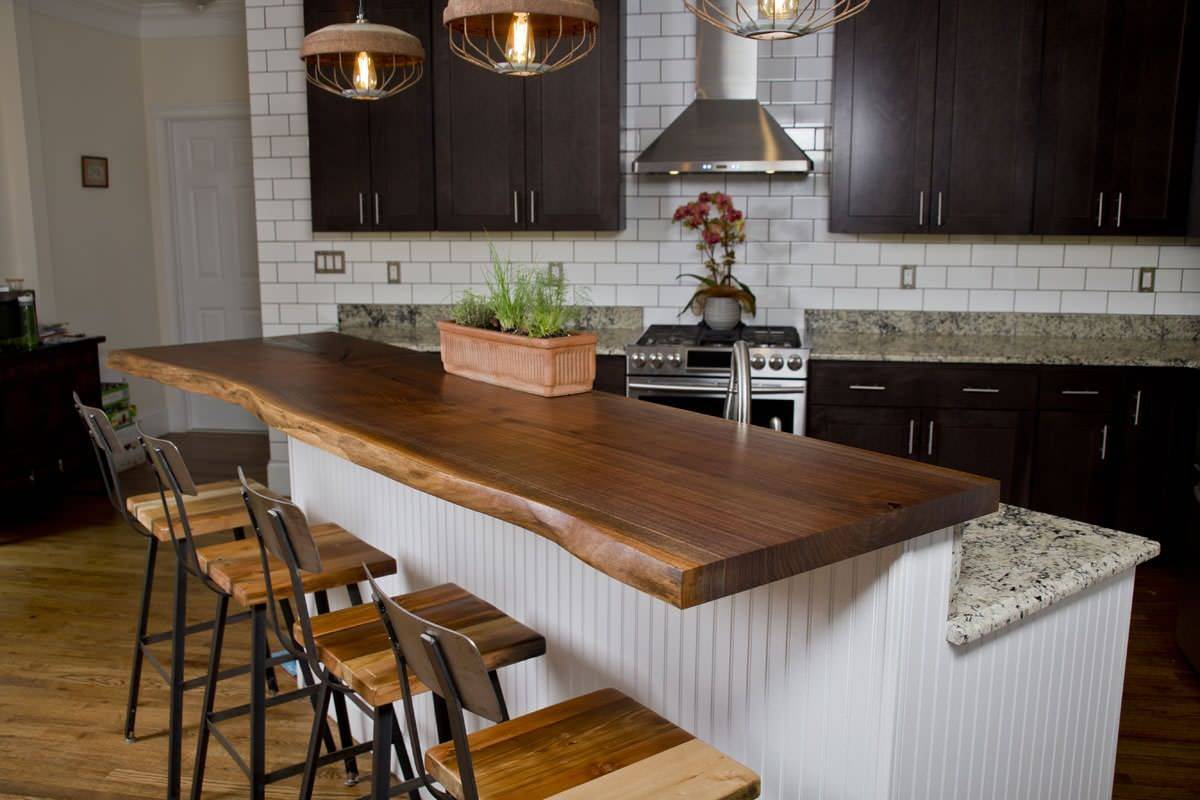 Extend the Kitchen Island
One the easiest, most popular and fun way to add a live-edge counter to the kitchen is by using it as a breakfast bar. These counters can be an extension of your existing kitchen island, can sit at a level lower or higher than your island countertop and can turn the boring kitchen into an eye-catching masterpiece. From natural wood slabs that extend the kitchen island and turn it into a dining area to sleeker breakfast counters that are perfect for quick morning breakfasts and evening snacks, there are plenty of different configurations to choose from.