With Valentine's Day less than a week away, it's time to think about gift ideas for your nearest and dearest. Whether you're planning a Galentine's Day party for your gal pals or you're in need of the perfect gift for your true love, today's post is filled with interesting Valentine's Day gift ideas. In fact, each one puts a creative spin on tried and true treats. Take the unique assortment of treasures in the image below, including the Mini Cut Cushion in Rose from ferm LIVING. Read on for more amazing ideas, and if there's not time to order online and have your item shipped by February 14th, you can pick up versions of each gift at your local shops. Enjoy…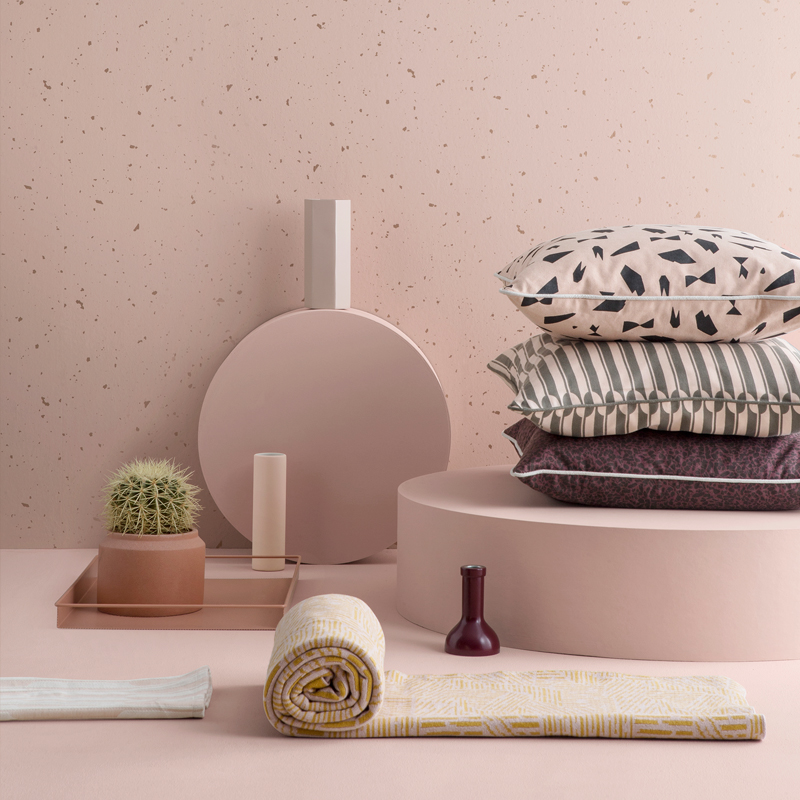 Botanical Beauties
A classic Valentine's Day gift idea: giving the gift of flowers. But instead of red roses, why not opt for floral branches that will stay lovely for around two weeks?! These Tulip Magnolia Branches from Terrain arrive with tight buds that will unfold and bloom just like your love!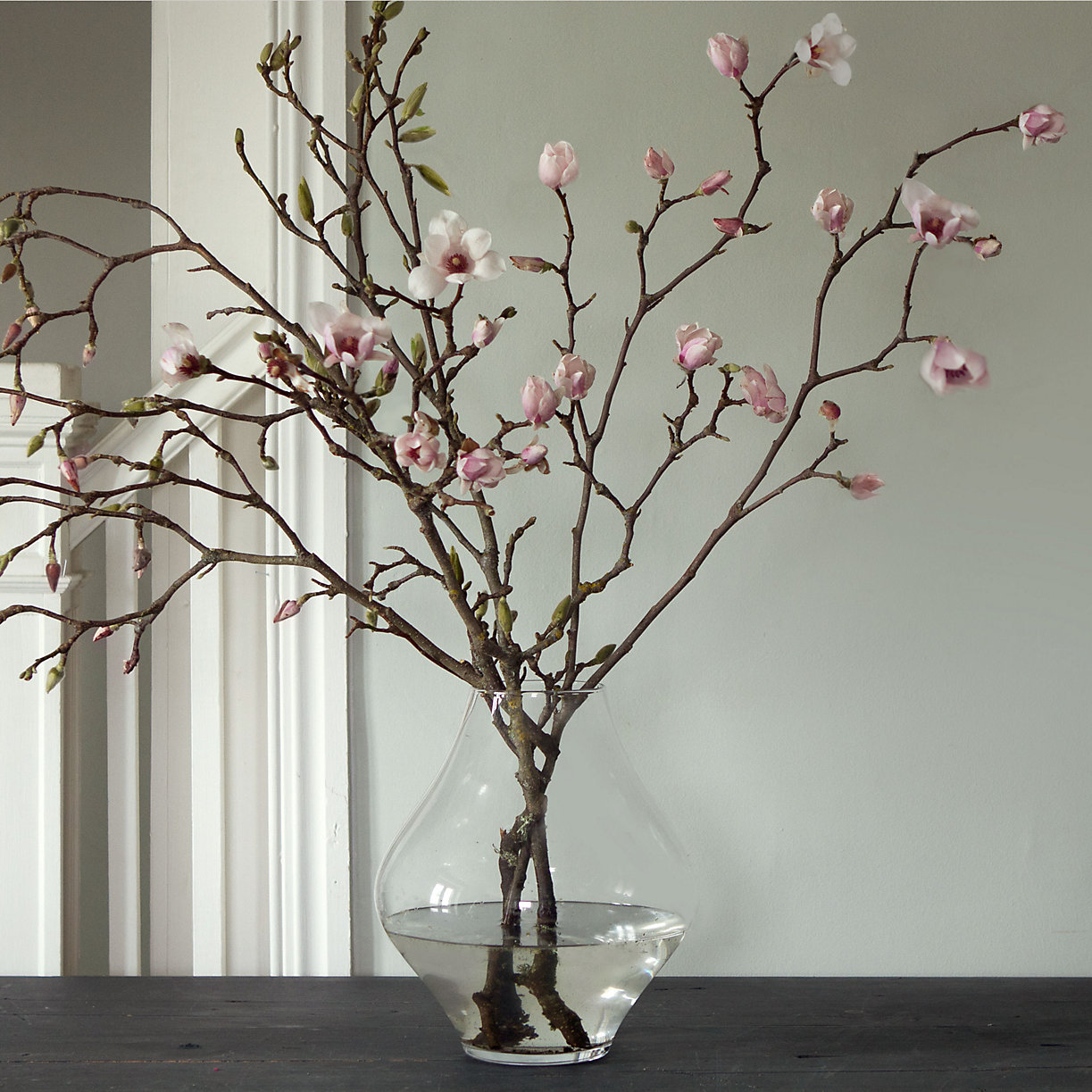 Even a bouquet of grocery store flowers will look amazing in an unusual vase, like the ones below from CB2: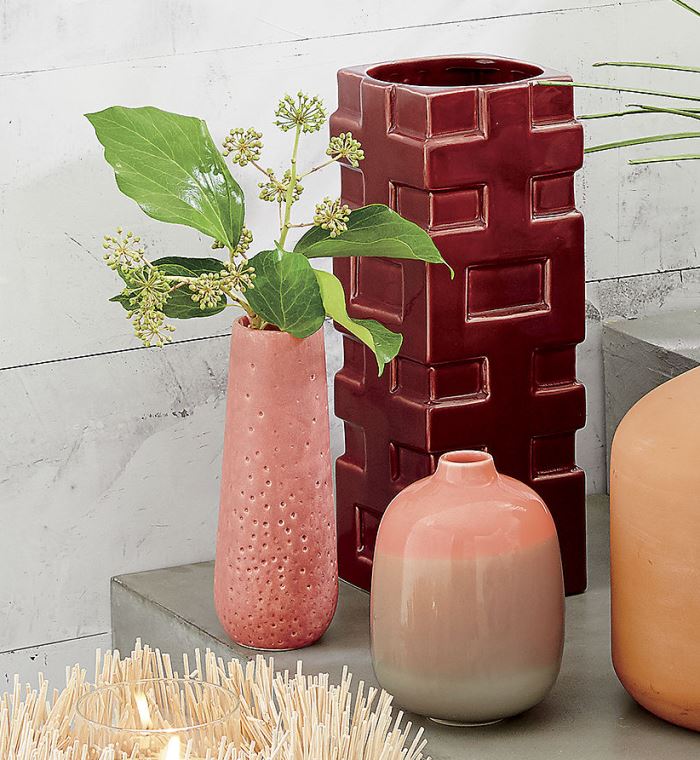 A floral alternative: succulents in a geometric planter! Below we see the retro-style Roz Small Pink Planter from CB2, pictured with the Roz Large Taupe Planter: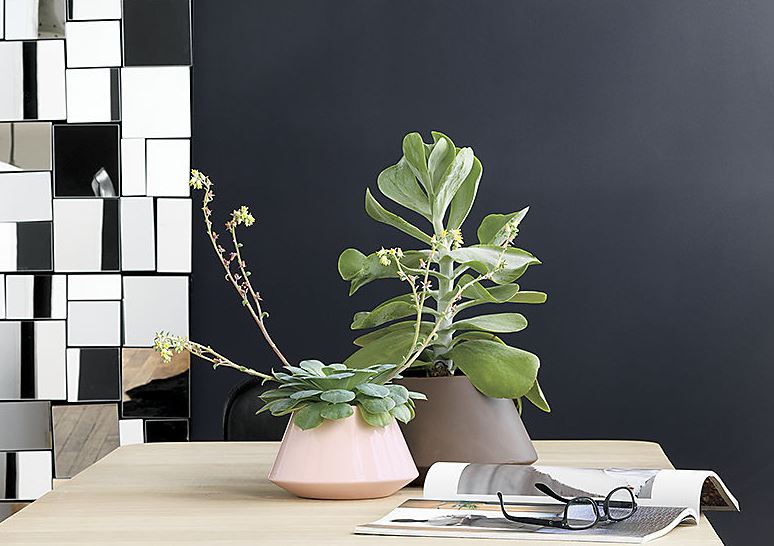 How unique is this Miniature String Garden Trio from Terrain?! Inspired by the Japanese bonsai technique of kokedama, the garden includes a trio of small plants rooted in balls of soil and moss. This trend is taking off, just like the heart of your valentine will soar in response to your extra special botanical gift: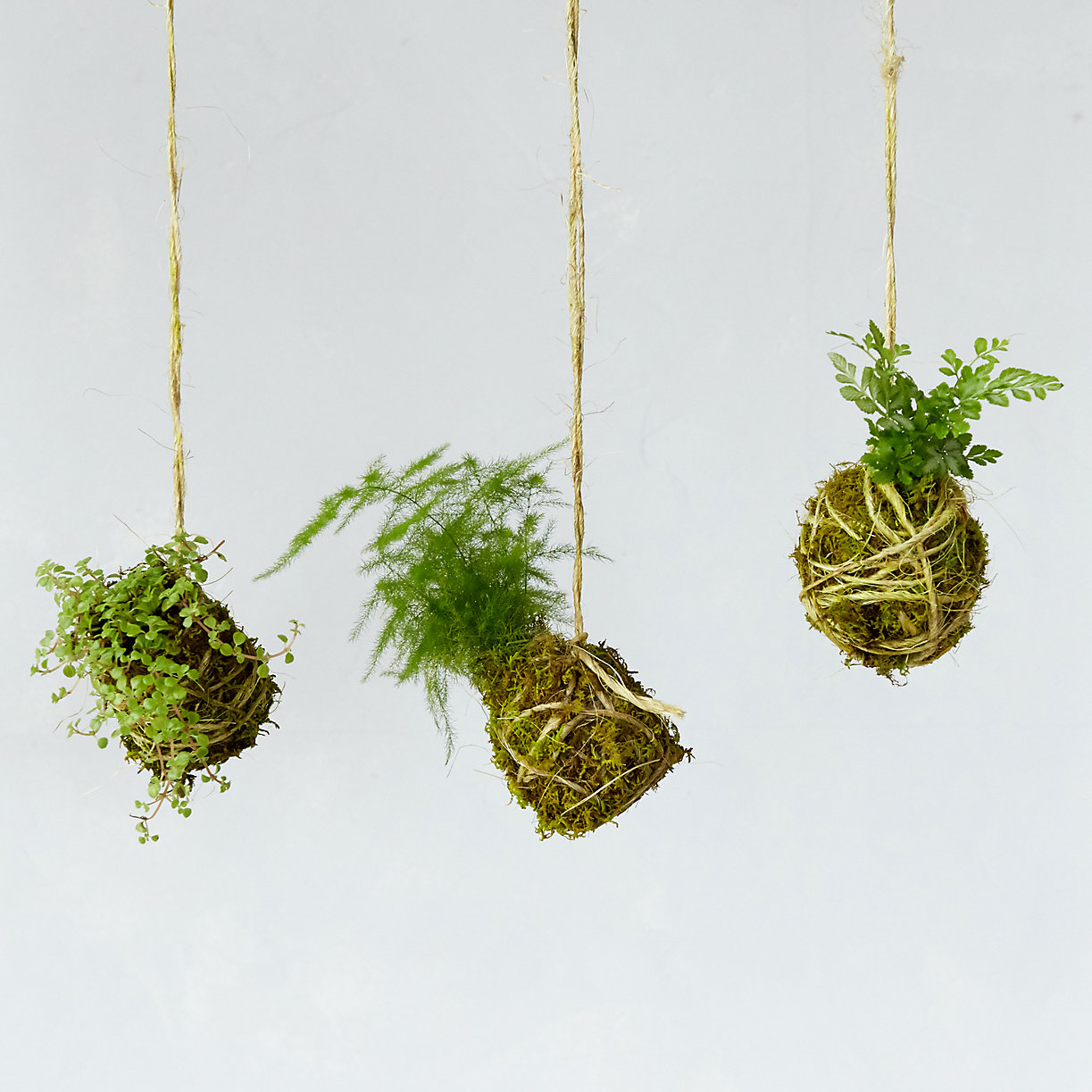 You can always go all out with a standing planter or planter box. This Plant Box in Ochre from ferm LIVING features clean lines and powder-coated metal: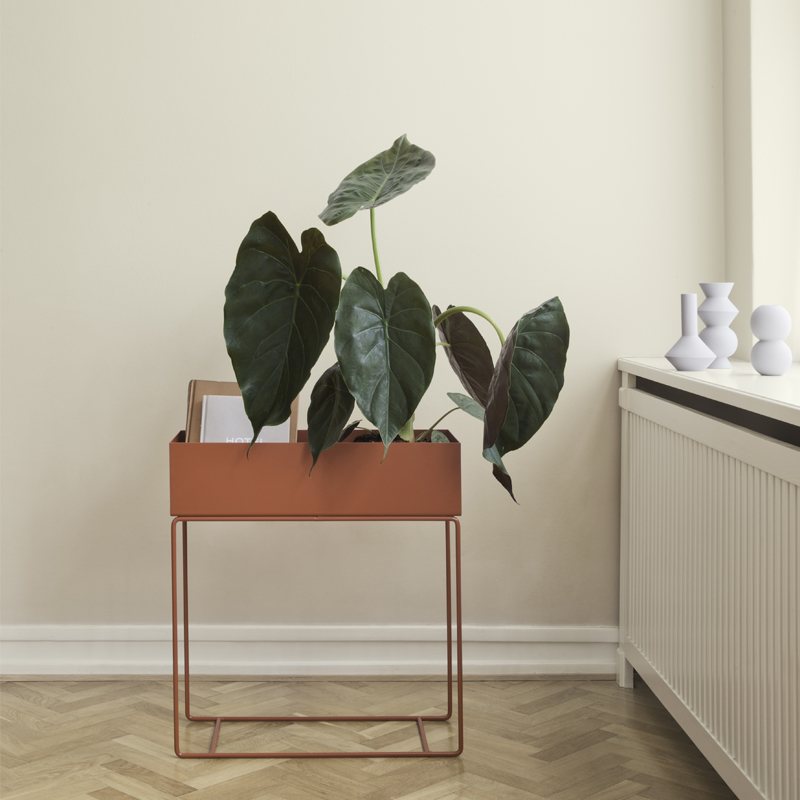 Bring the floral notes to the bath product realm with these Herbivore Bar Soaps and Herbivore Bath Salts, available through CB2. They are handmade in Seattle of 100% natural ingredients, and modern packaging is another quality that sets them apart from the typical bath product line.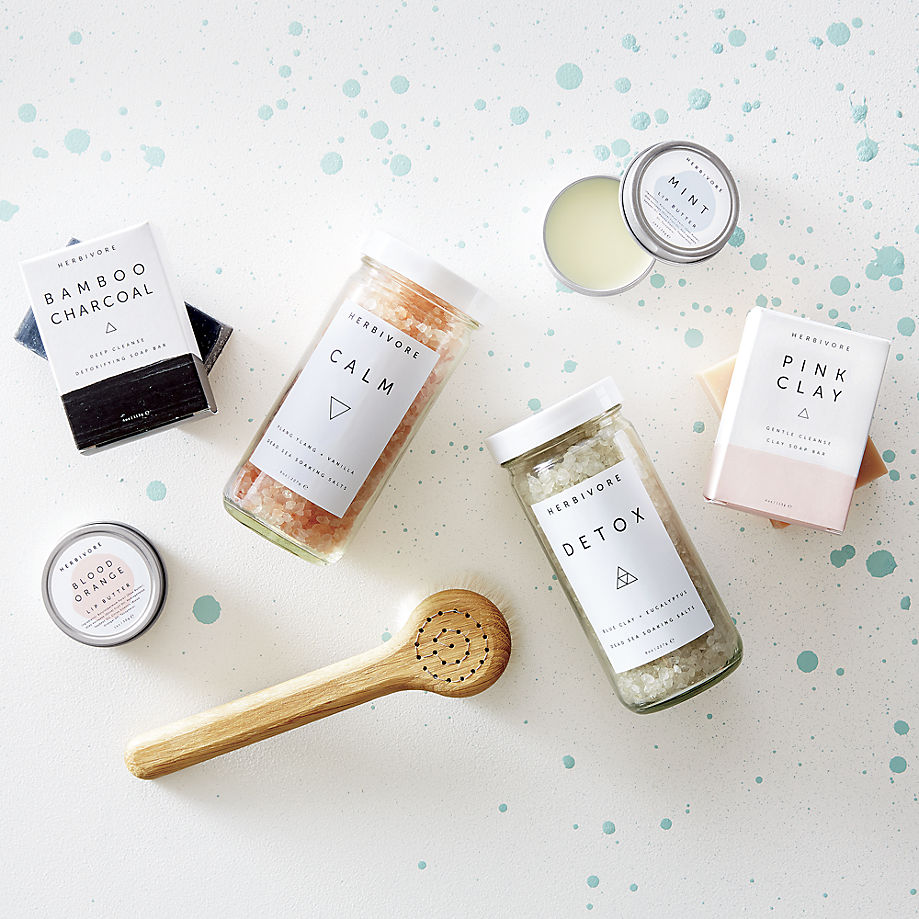 Foodie Delights
If your valentine is a foodie, you'll love this next grouping of gift ideas! In fact, this Himalayan Rock Salt and Grater Set from CB2 is pretty enough to be used as a centerpiece on your dining room table or as the perfect accent for the kitchen countertop. Plus, the rosy tone of the rock salt is Valentine's Day-perfect!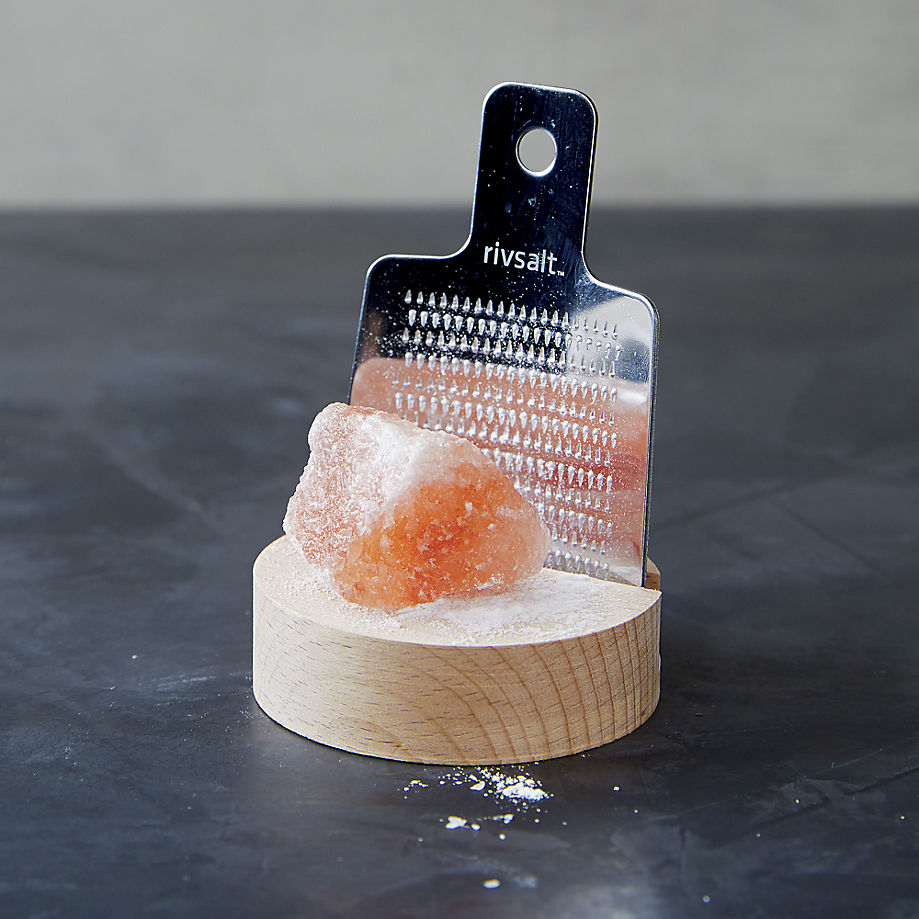 If you're going to go with candy, make it beautifully packaged candy from Sugarfina! Or you can package your own candy and use stylish containers and eye-catching labels. [featured at Studio DIY]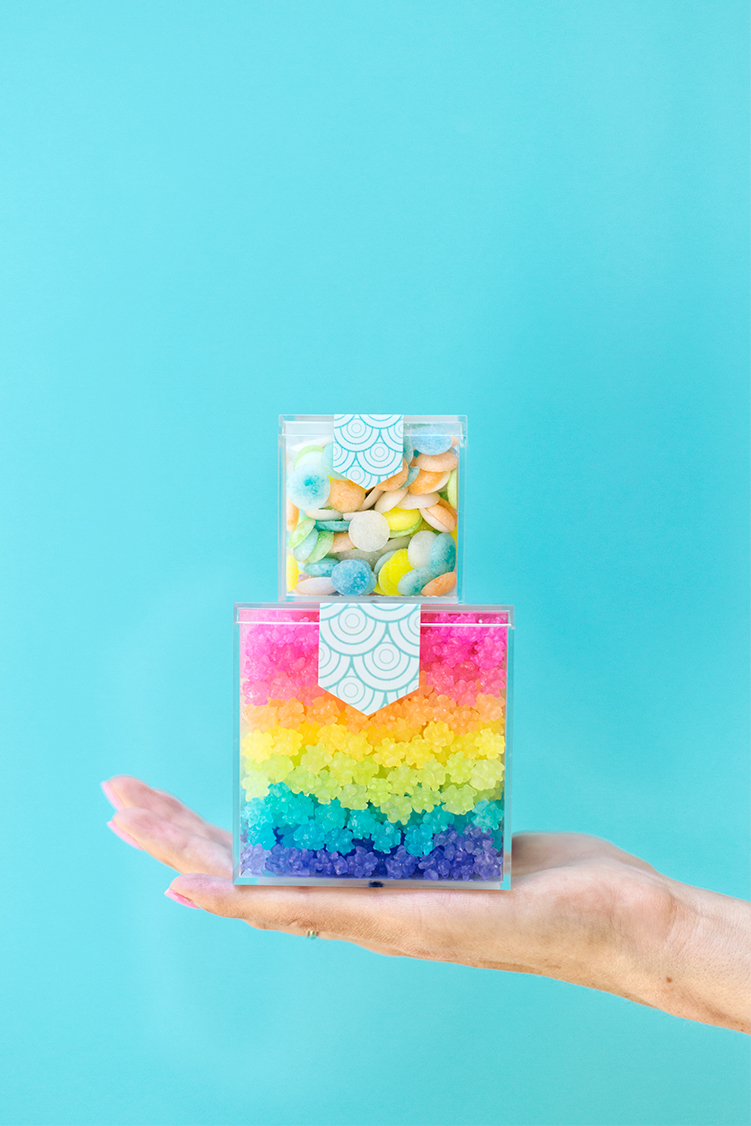 To put a special spin on the typical edible gift, why not contain a collection of gourmet items in an interesting receptacle, such as this Small Wire Basket from ferm LIVING. It's geo-fabulous and available in a range of colors. This way, your gift will live on long after the consumables are gone!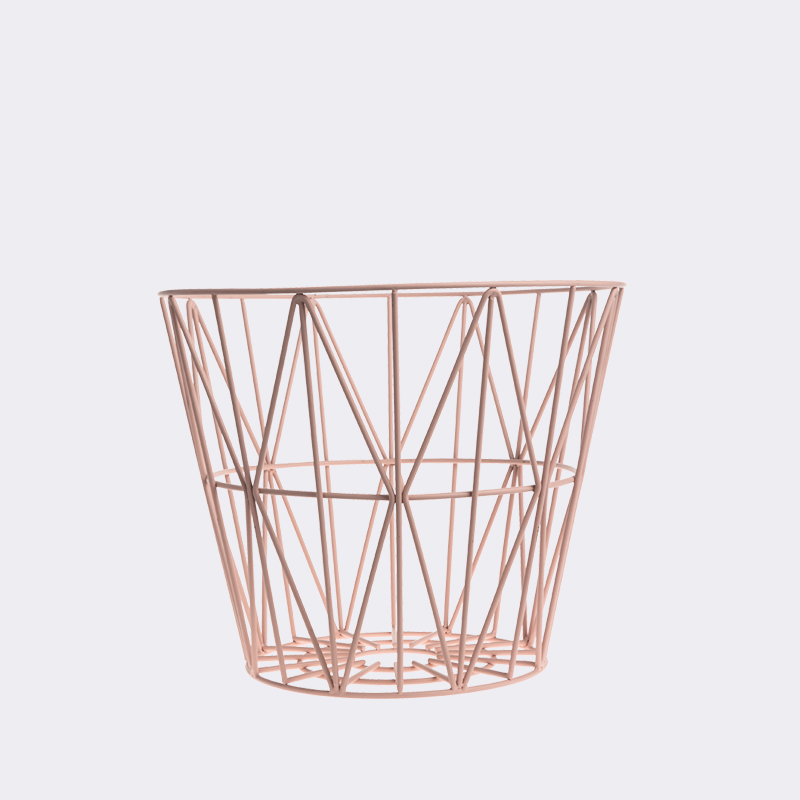 Here's another easy foodie idea: custom-wrap a chocolate bar. Below we see a shot from a stunning Galentine's Day Party featured at Camille Styles: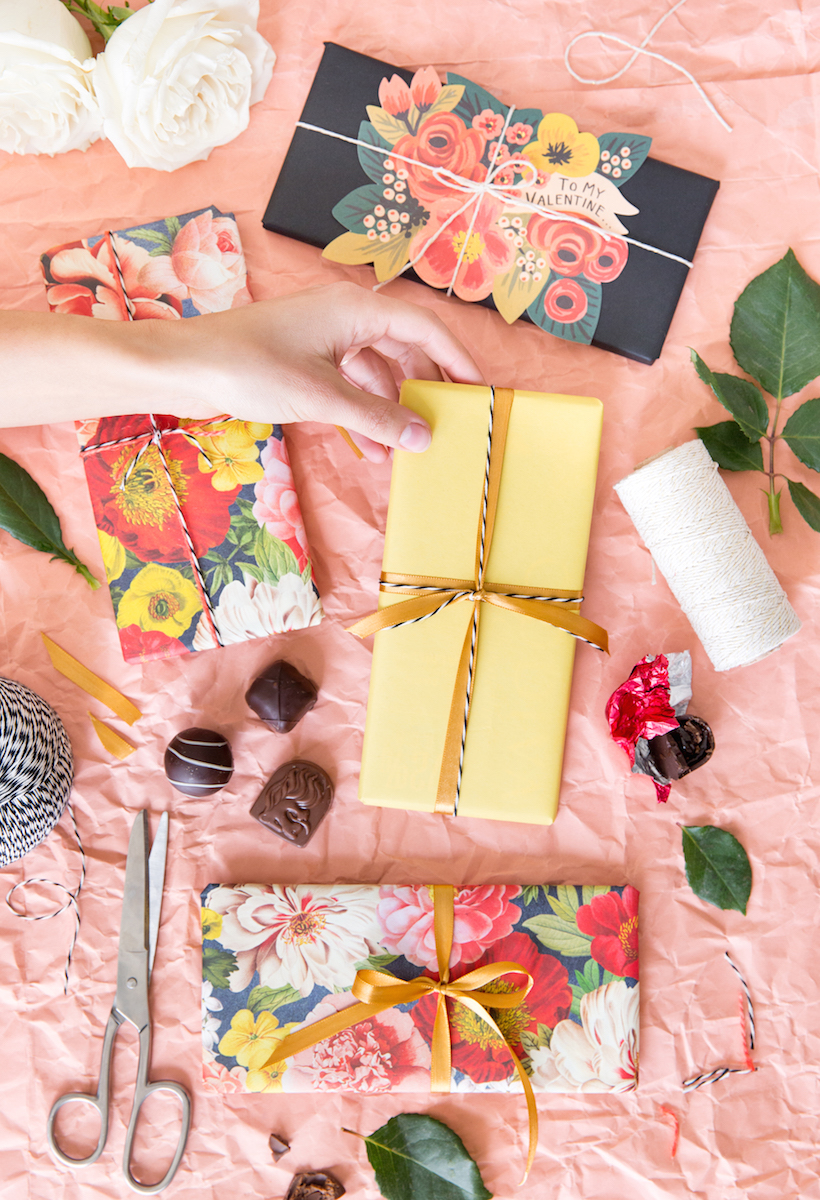 Another highlight of the party: a cheese plate featuring brie, berries, marcona almonds, chocolate and cherries. Yes, you can give your valentine the gift of a cheese plate, presented in person in ready-to-eat fashion (as part of a special meal), or you can give a series of packaged cheese plate items, along with a lovely cheese board or marble platter.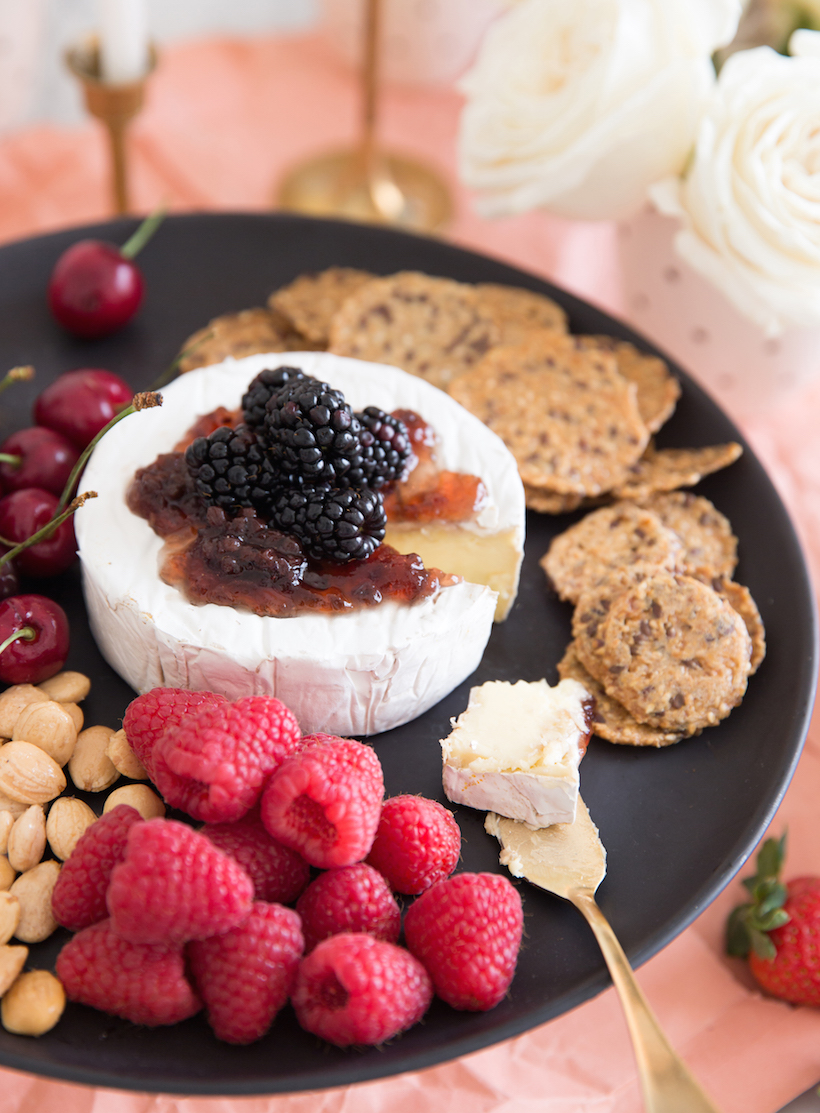 And speaking of special meals, there's nothing like the gift of a foodie dining experience. Prepare a favorite meal of a special new recipe, and add instant ambiance with the help of this Hanging Flower Heart DIY from A Beautiful Mess (created with faux flowers from the dollar store, styrofoam sheeting and a few other supplies):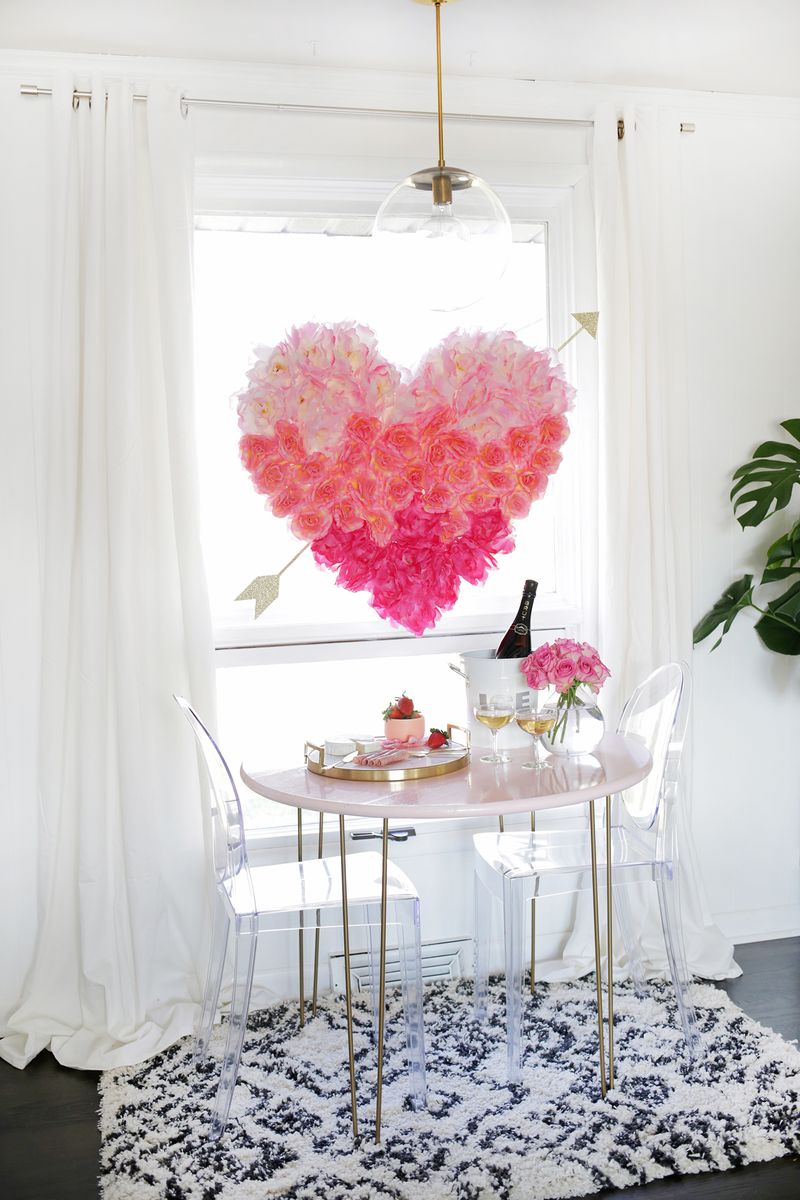 Treats Just for Him
We all know how hard it can be to shop for the special man in your life, especially if he prefers practical items to decadent ones. But this Victor Shave Kit from CB2 is a bit of both, thanks to useful grooming items that are beautifully crafted using materials such as pine and geometric fabric. This unique shaving set is designed by the Austin, Texas-based Son of a Sailor: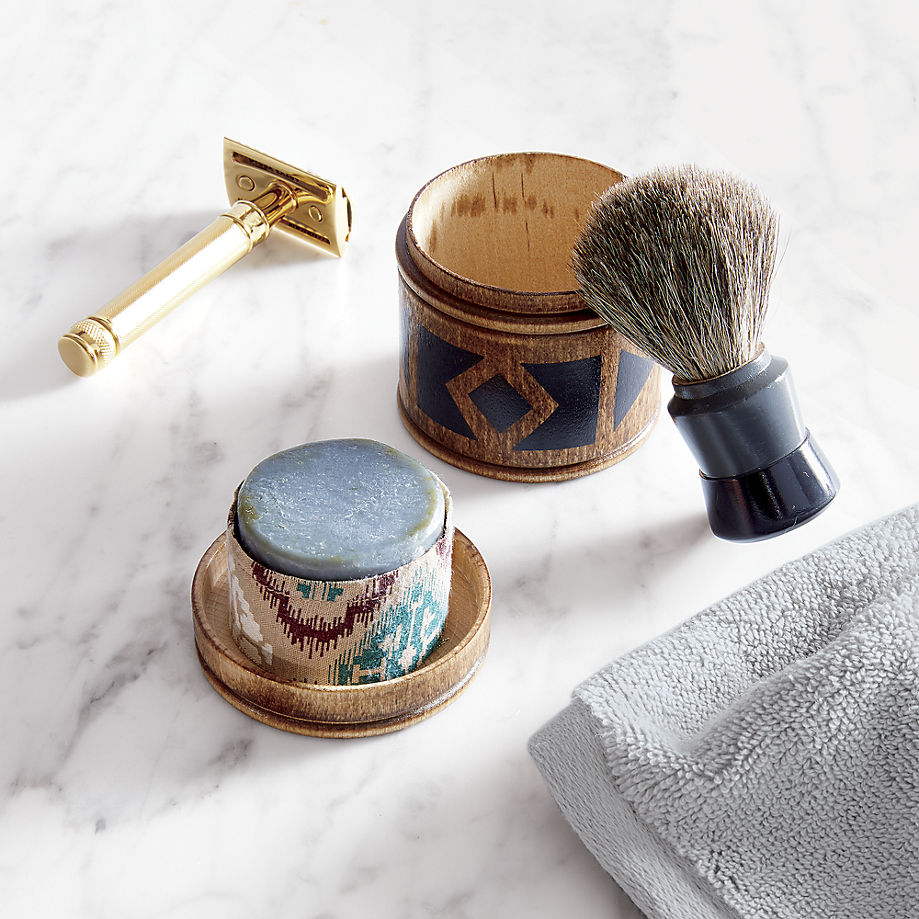 When a stadium throw (perfect for outdoor sporting events) is enclosed in a carrying case that doubles as a seat cushion, you have the Pak-A-Robe, a product of superior craftsmanship and unforgettable utility (available through Stag):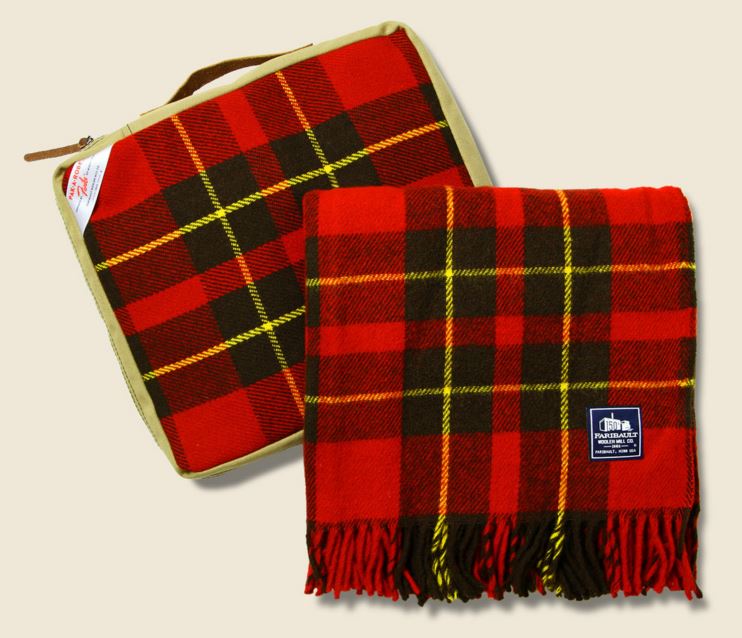 A well-crafted piece of furniture is a nice touch, and this Hammock Table from Etsy shop Grindstone Design is constructed of barn wood and rope. Perfect for the outdoorsman who enjoys kicking back from time to time! [via Real Simple]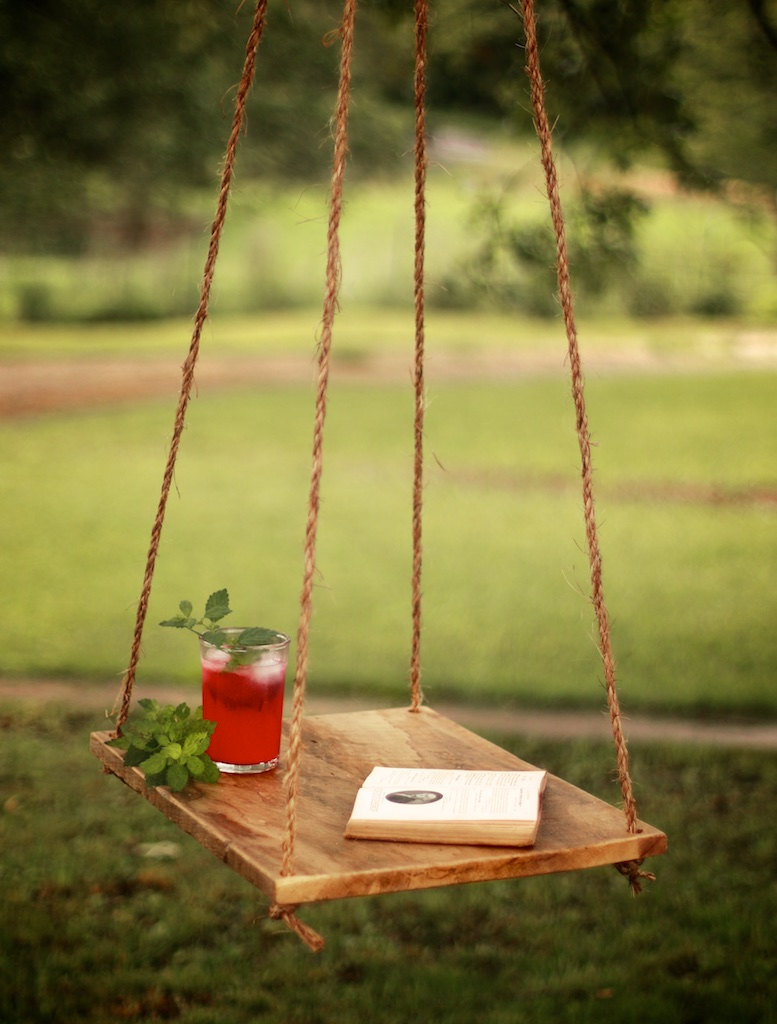 Why not go with a true objet d'art?! This small geometric sculpture from the '80s couldn't be more interesting. Purchase it through Stag, or if it sells out, let it inspire you to hit the antique mall for your own special find with a background story worth telling!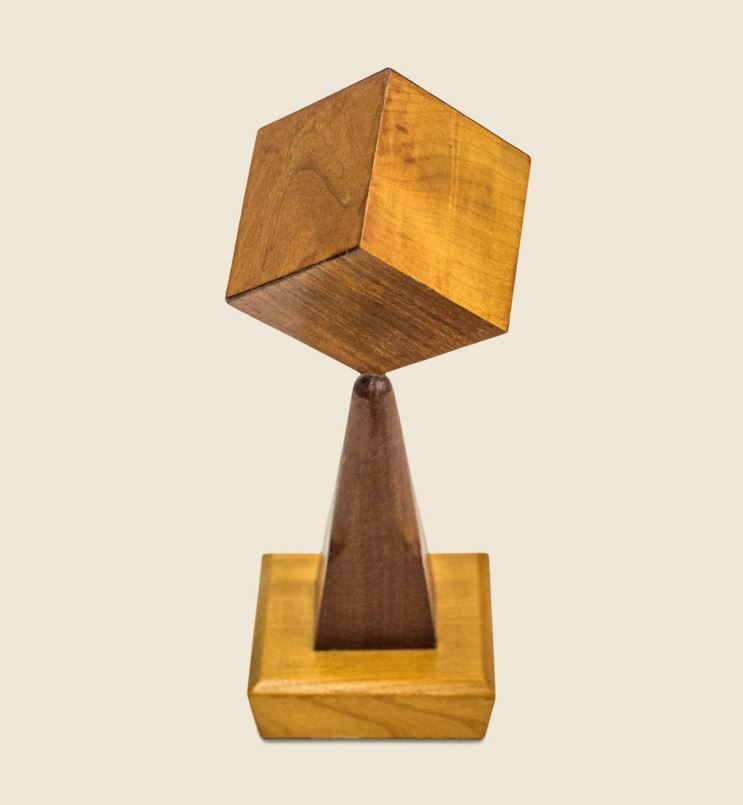 Festive Printables
We end today's post with a collection of free printables from our favorite design blogs. Because if you can print out beautifully designed greetings and gifts from the comfort of your home office, you can personalize your valentine in style, even at the last minute! These printable valentines were created by Amy Moss for Oh Happy Day. And there's more where they came from!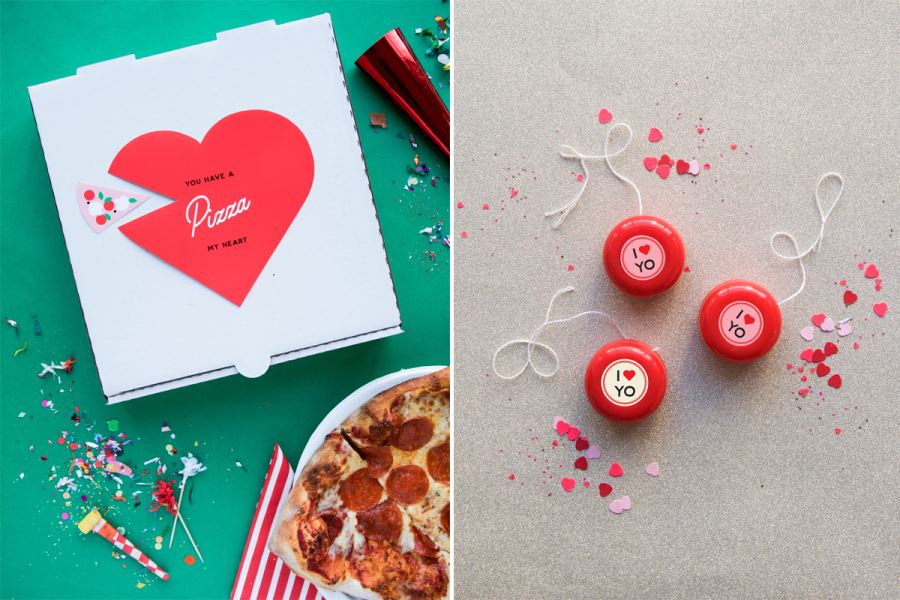 Gift your gal pals with a customized mylar balloon! These DIY Galentine's Day Balloon Tattoos will definitely make an impact. You can find more info and the link to the printables at Studio DIY: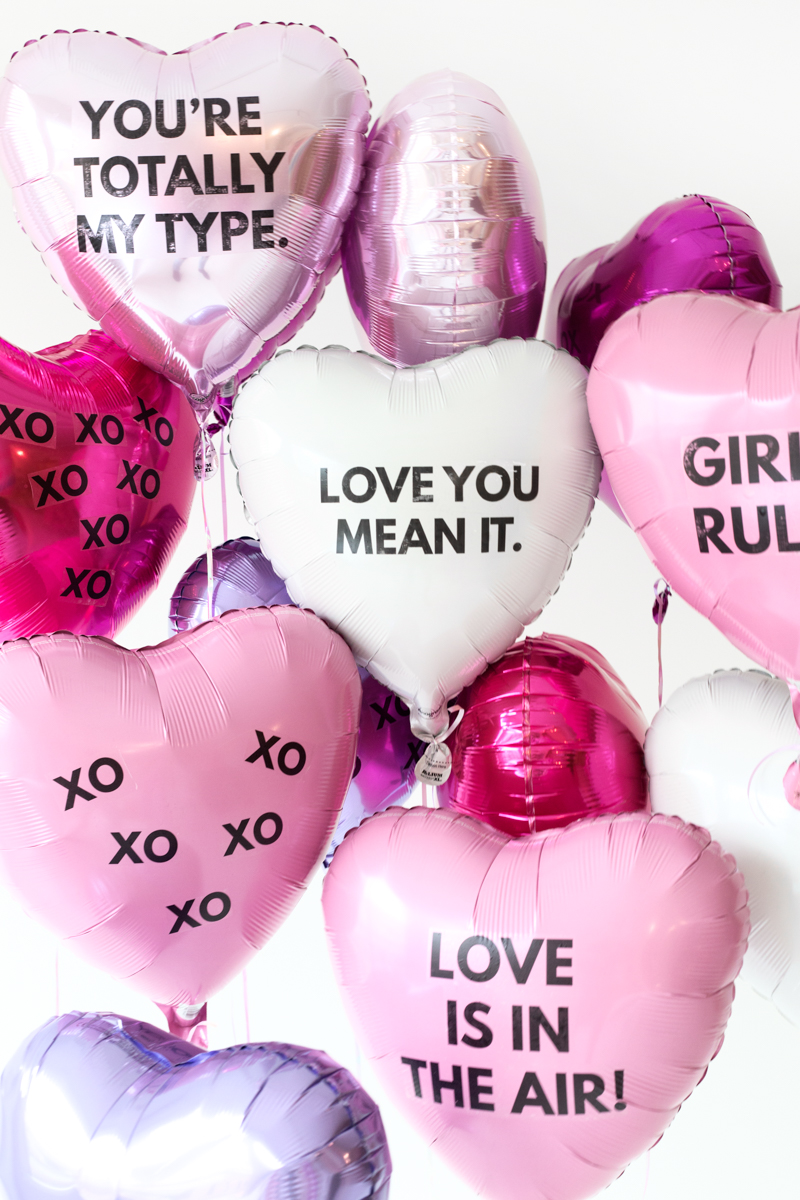 Needing to quickly put some cards in the mail?! These printable valentines from Proper celebrate the current eye trend (yes, eyes are appearing on jewelry, fabrics and more!) Plus, you can edit the front and back as needed, so creating a customized message is a snap! Throw some confetti in the envelope with your valentine for an extra special touch.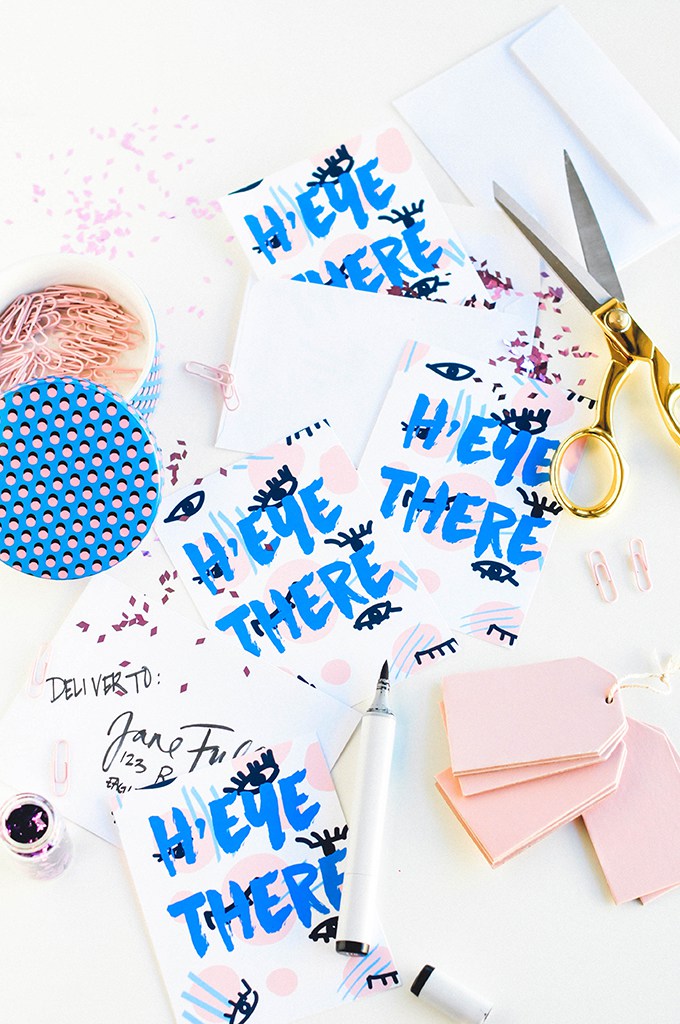 Will you be gifting your sweetheart with any of today's featured treats?! Tell us about your favorites by leaving a comment below…