The more neutral the look that home interiors take on, the greater will be the necessity for accents and finishes that add layers of intrigue and character. This was initially accomplished using vivacious accents in delightful colors, until designers decided to go in a completely different direction at the start of 2015. Bold metallic accents quickly became the 'hottest trend' in the world of design and decorating, and they quickly evolved beyond mere accents as the mixed metallics phenomenon burst onto the scene. And few places in your home are more ideal for trying out this hip style statement than the kitchen!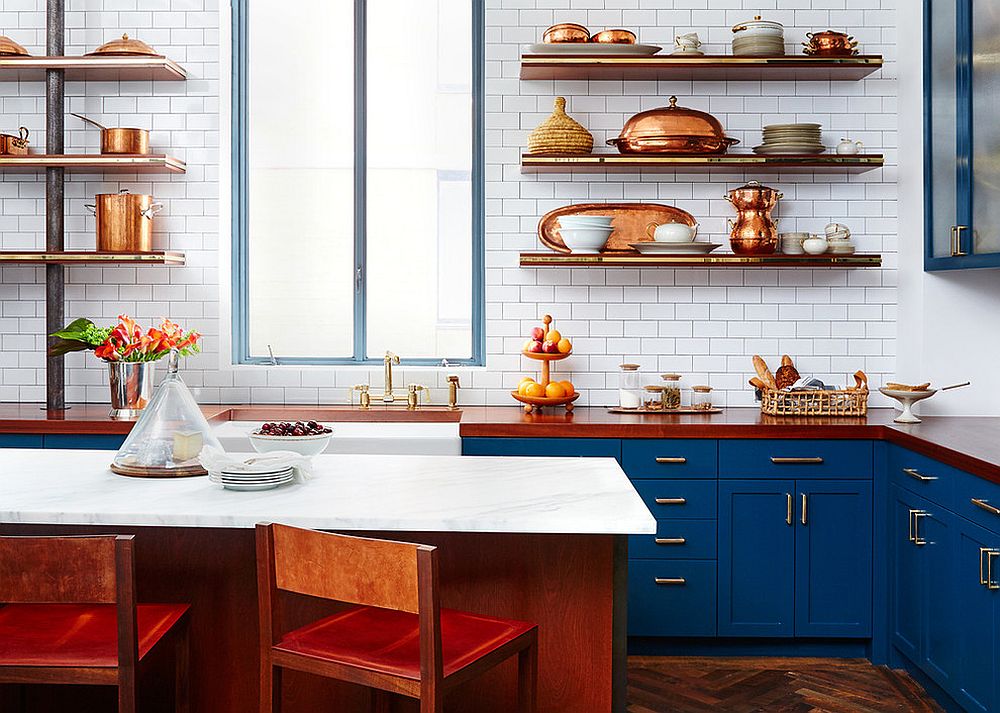 Kitchens have always been filled with hints of metallic glitter, whether it comes in the form of faucets at the sink or pots and pans that hang from the open pot rack ever so nonchalantly. Even when it all seems a touch frantic, it is the charm of copper, stainless steel and nickel that give the kitchen a curated look. Today, we explore this mesmerizing world as we take a look at 25 diverse kitchens that tap into the magic of metal.
The Mixed Metal Trend
Mixing different metals is a relatively new phenomenon both in the world of interior design and fashion. Once dubbed ungainly and unnecessary, it has been revitalized by smart kitchen designers bringing together gorgeous brass and copper finishes along with brighter and cooler metals like stainless steel and nickel to offer the very best of both worlds. This infusion of more than one metal in the kitchen can be done in a subtle yet striking fashion by using antiqued bronze pulls, bold copper pendants and even a stainless steel backsplash all in one elegant, unique space.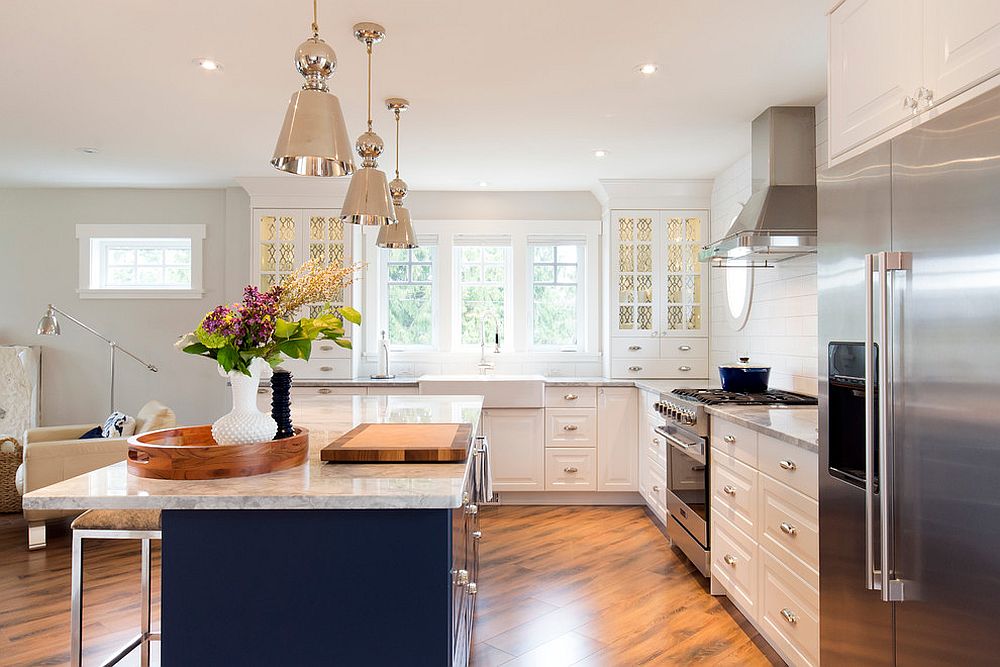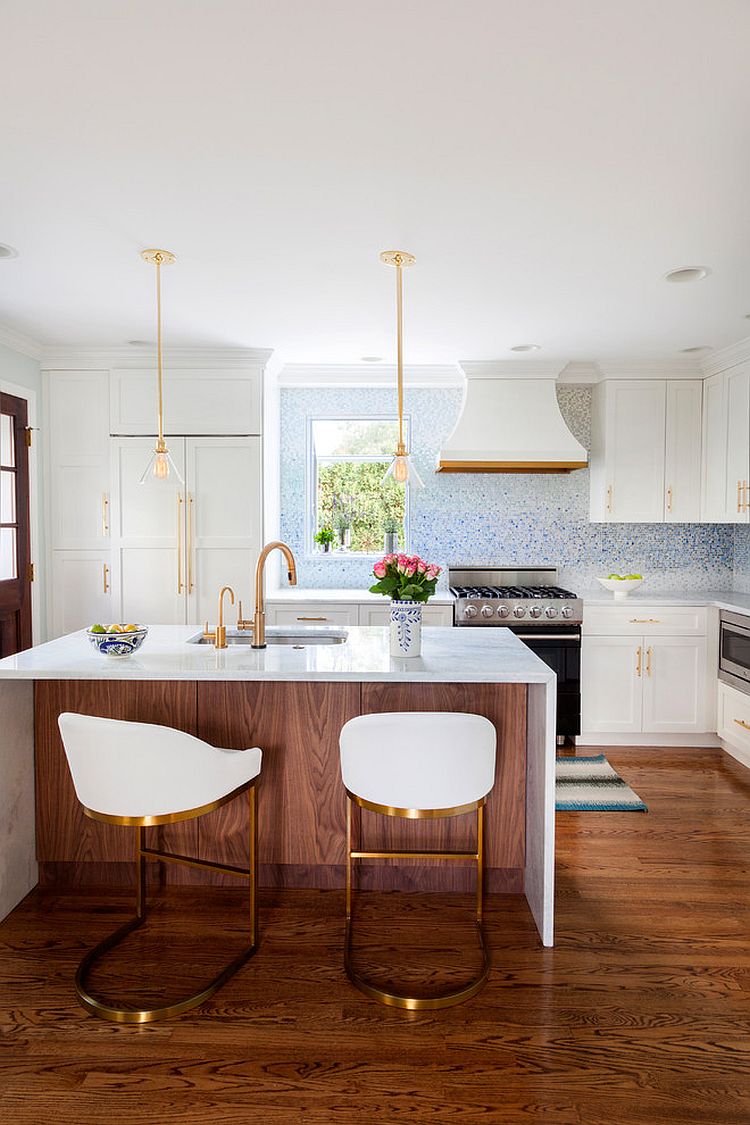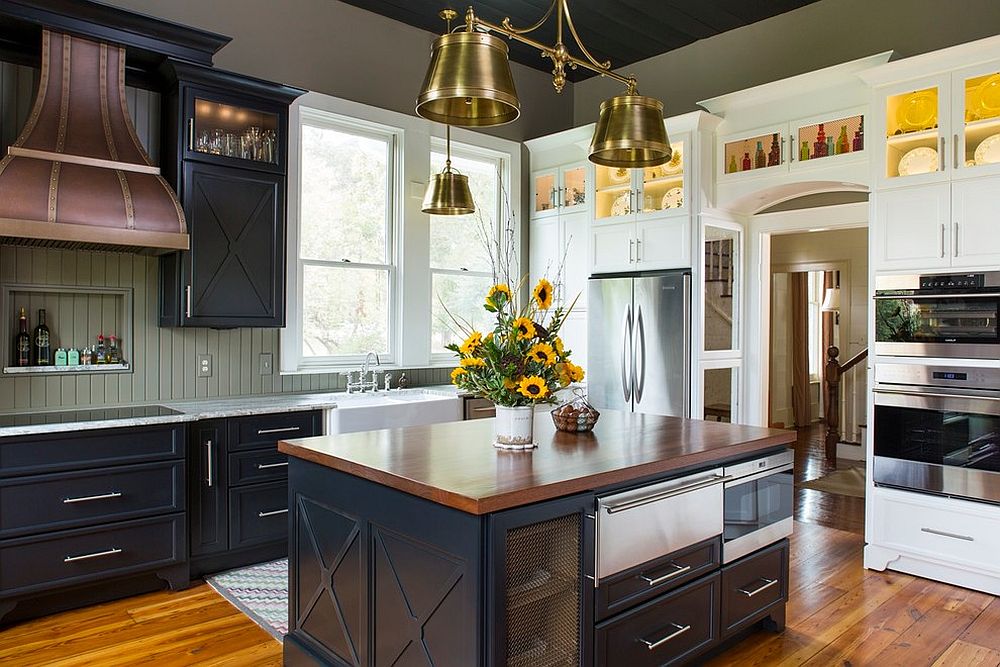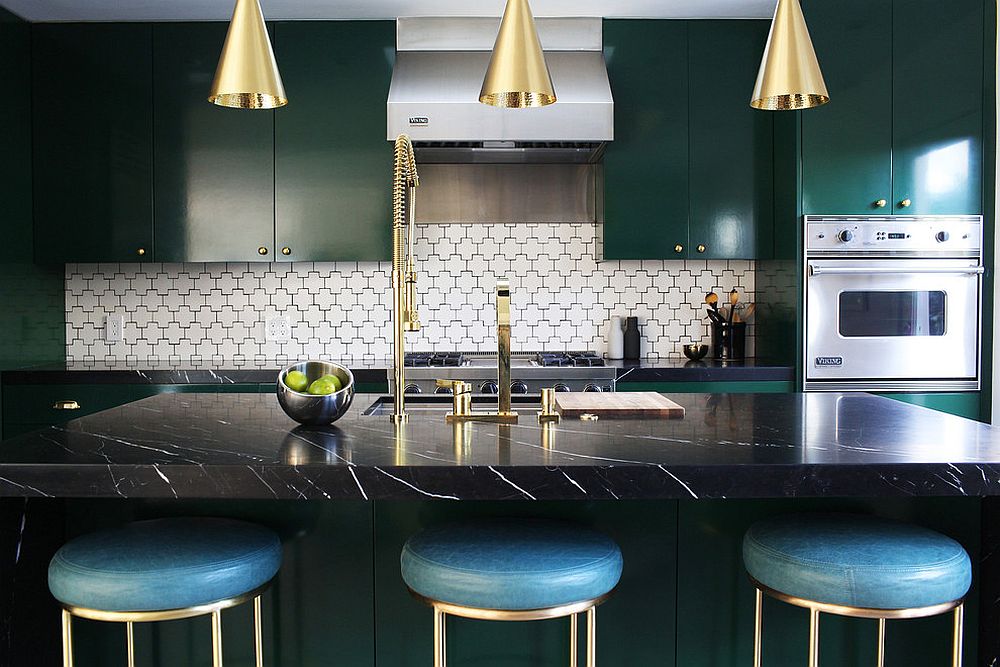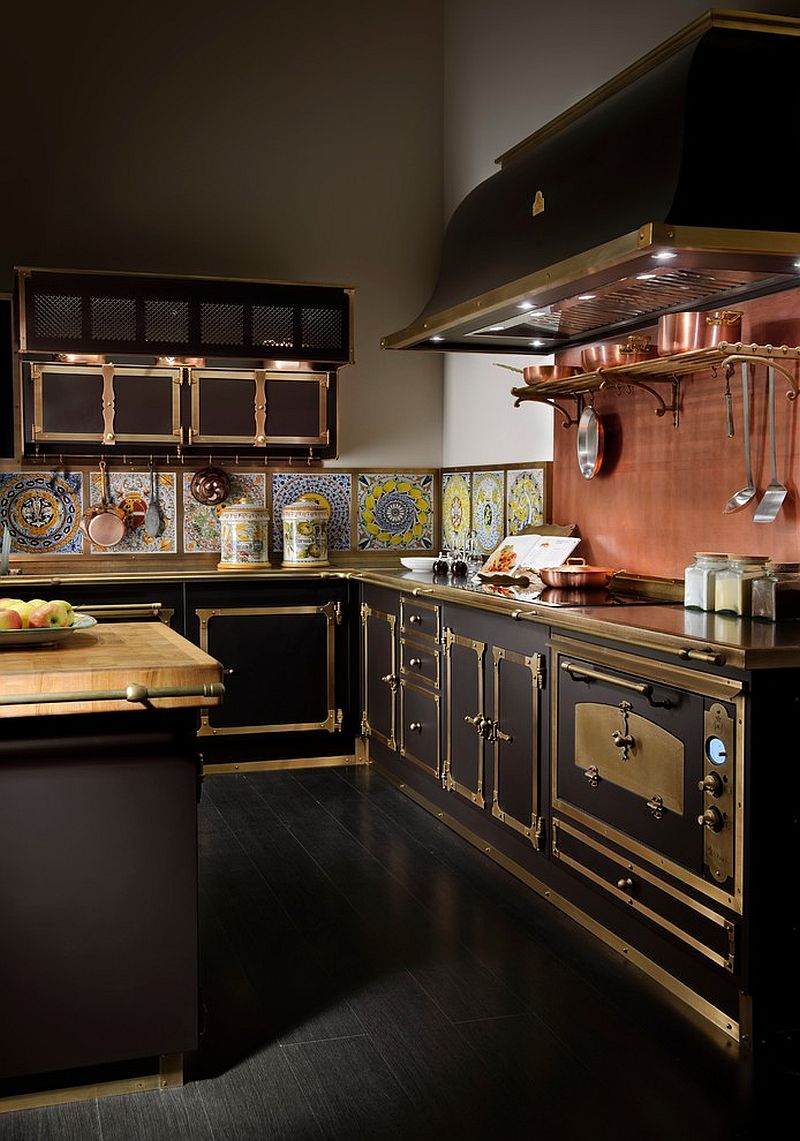 A Love for Copper
Polished-nickel faucets have always been popular in the kitchen as they proudly sit next to the sink, and stainless steel is definitely no stranger to the kitchen thanks to its sturdy and easy-to-clean reputation. But the last few seasons have seen the warm glow of copper finding its way back into the modern kitchen that seems to draw inspiration from an era gone by. A revival of styles such as vintage, rustic, farmhouse and industrial have seen homeowners opt for copper cooking ranges and finishes that play into the overall 'modern-meets-classic' theme.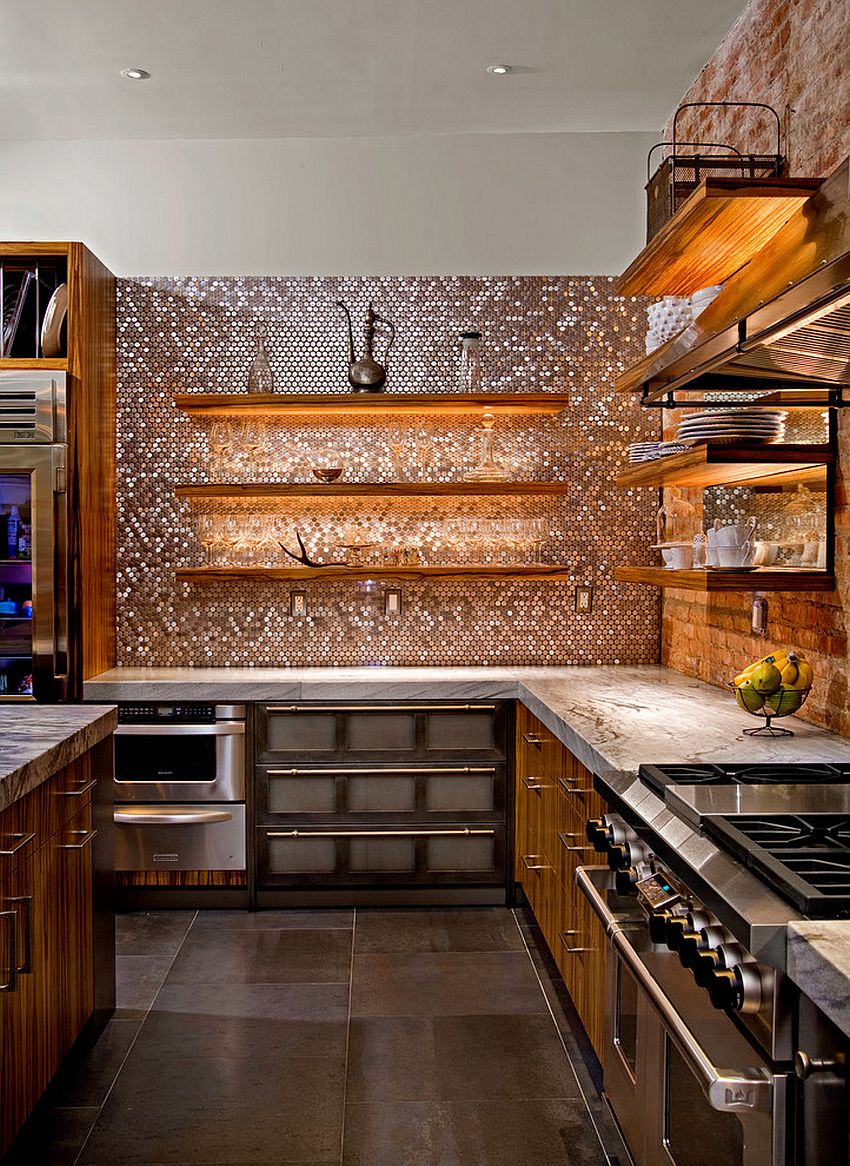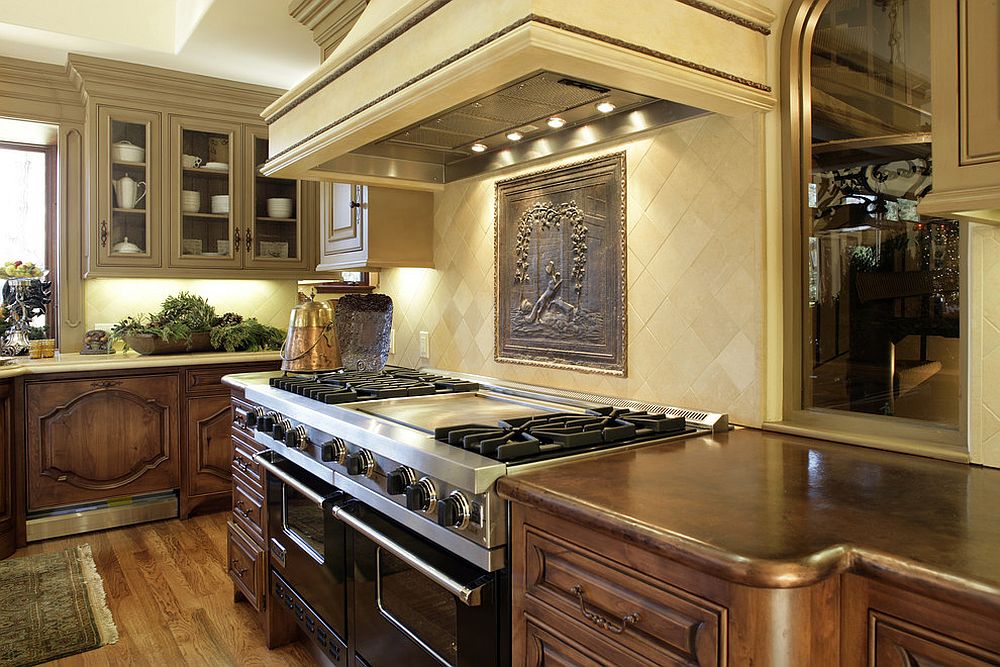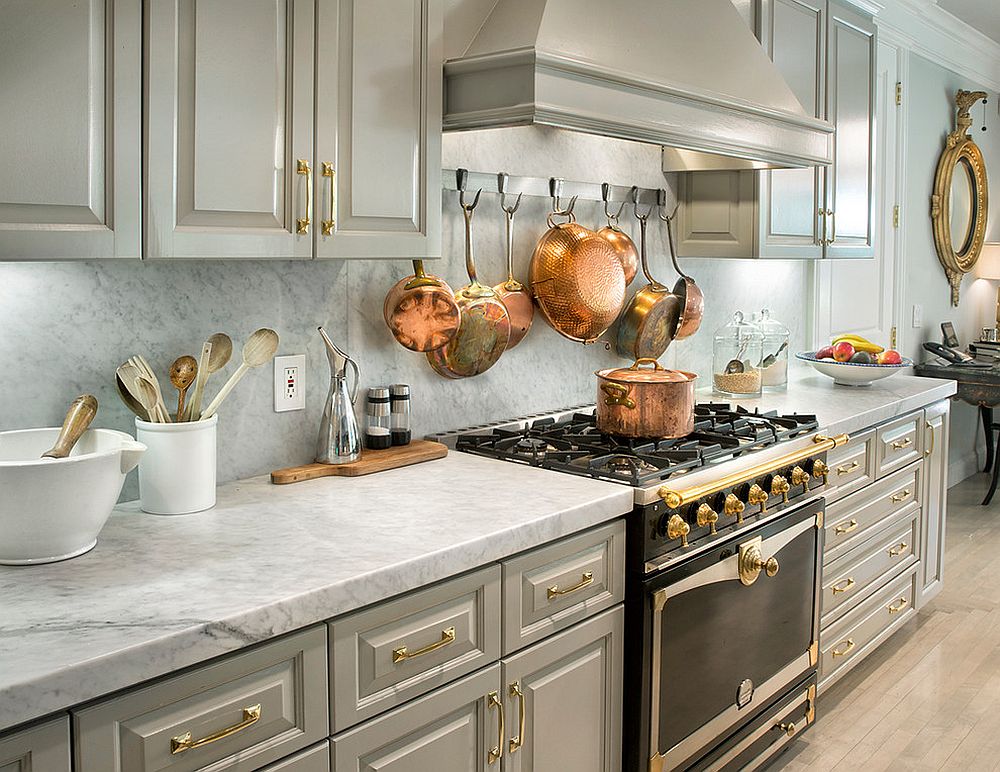 Copper worktops and islands are also starting to make a bigger impact in the modern kitchen, and a smart epoxy resin finish ensures that they are both beautifully preserved and easier to maintain. Copper naturally ages with time, and unsealed copper would gradually oxidize and give your kitchen a more timeless look. Surprisingly easy to clean, versatile and much more eco-friendly than modern, synthetic alternatives, copper kitchen countertops offer much more than you would expect.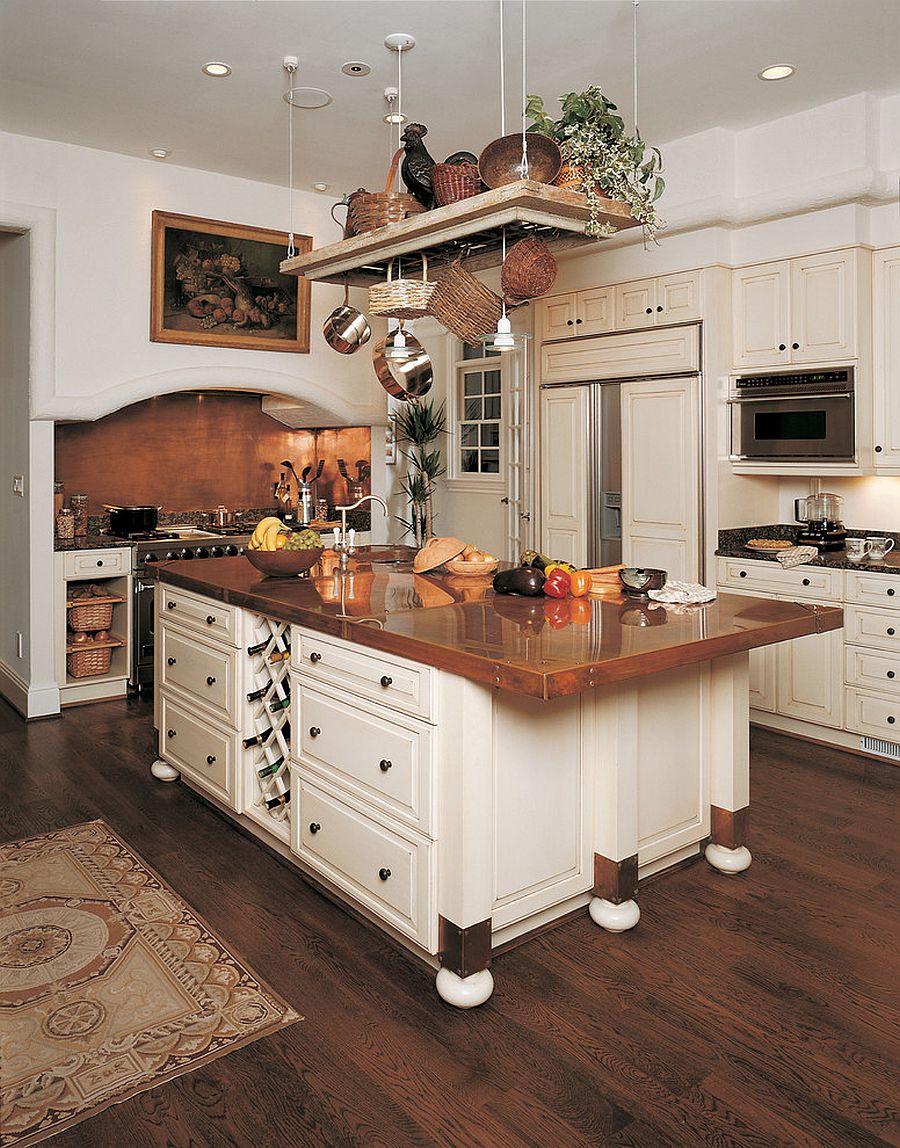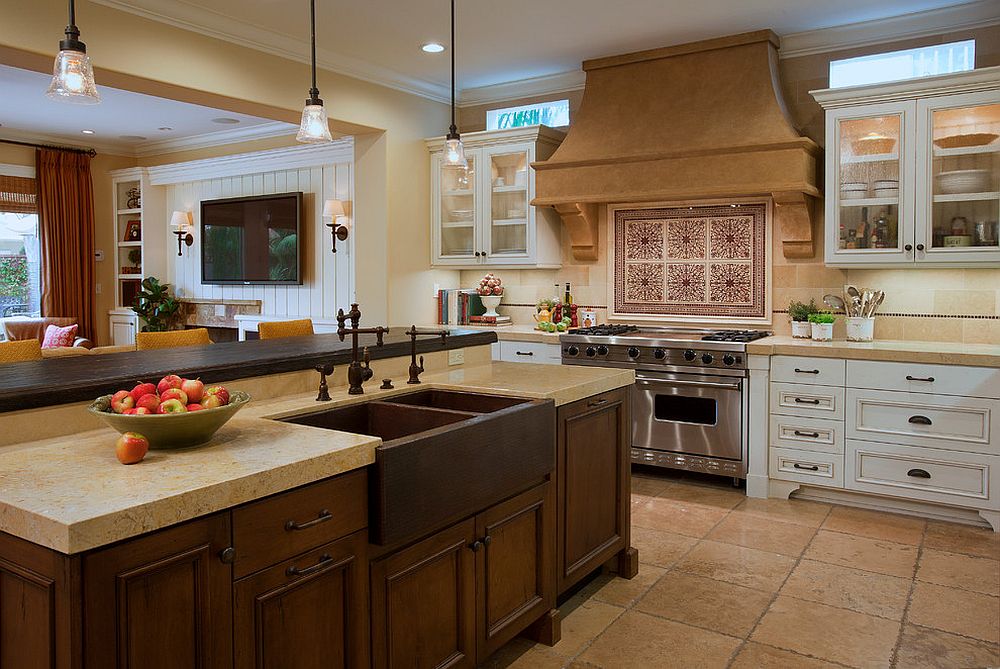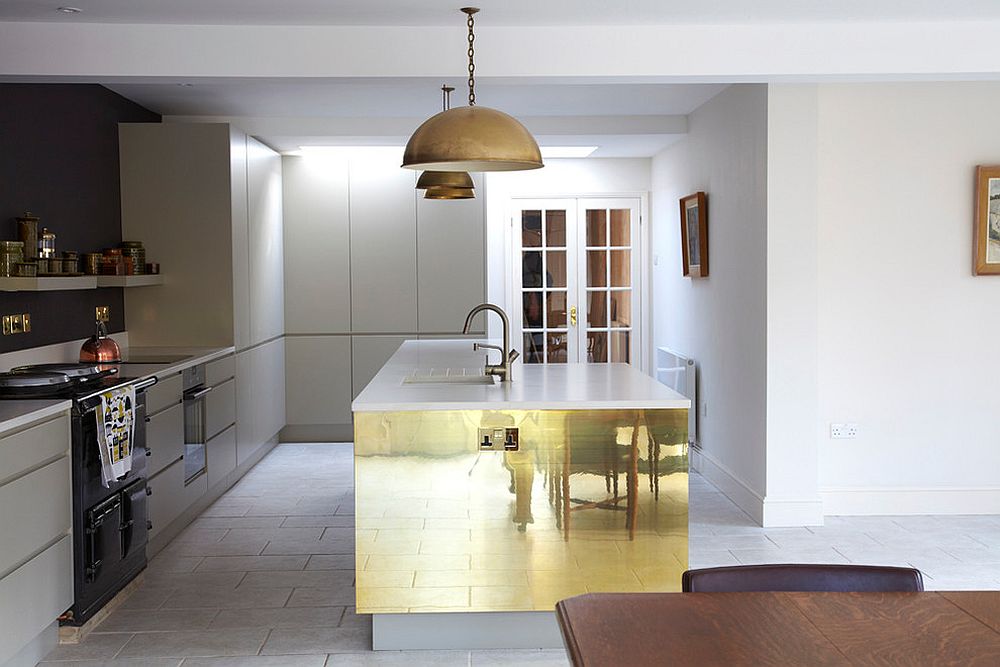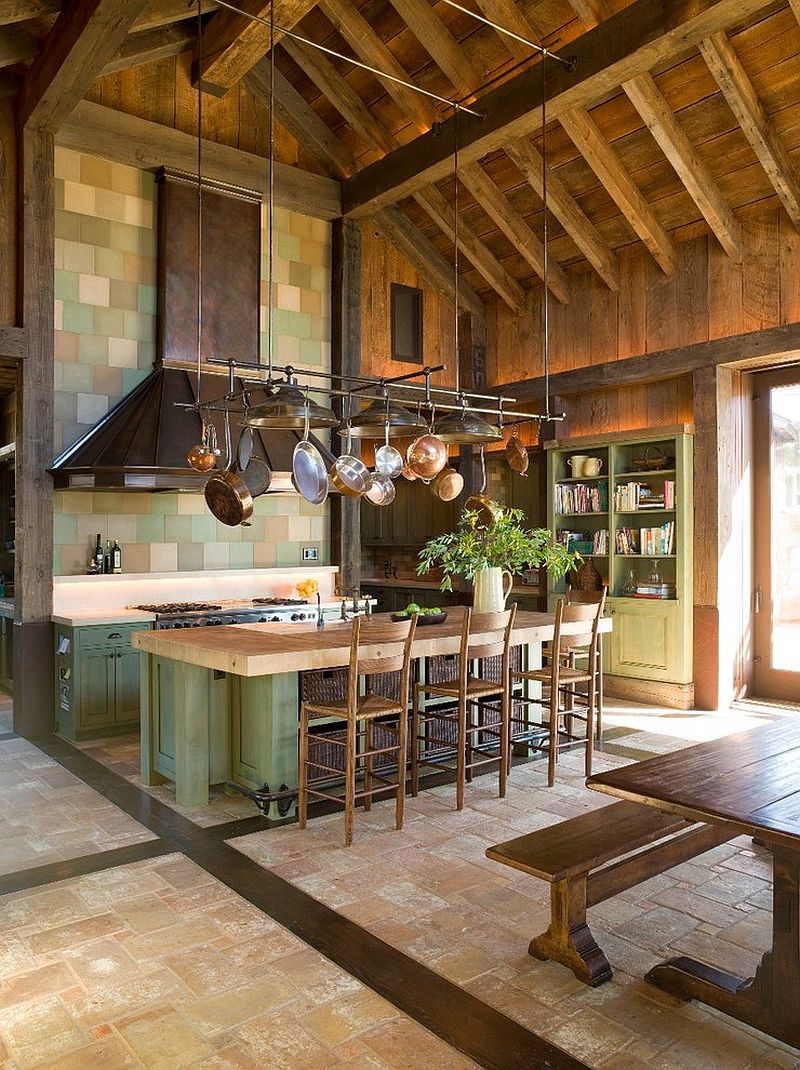 Glittering Finer Details!
Adding bold metallic finishes to your kitchen need not always be about a striking backsplash or even an expensive copper countertop. Take the less expensive but equally impressive option by simply changing the pulls on your kitchen cabinets from wood to brass or bringing in new pendant lights that usher in a cool copper glint. As we alluded to earlier, nickel and chrome are perfect for those who want a cooler metallic shine with a silvery glint, and these two finishes are ideal for the smart contemporary kitchen where copper might seem out of place. And if all else fails, just a series of open shelves with copper pots and pans on display can make a big impact as well!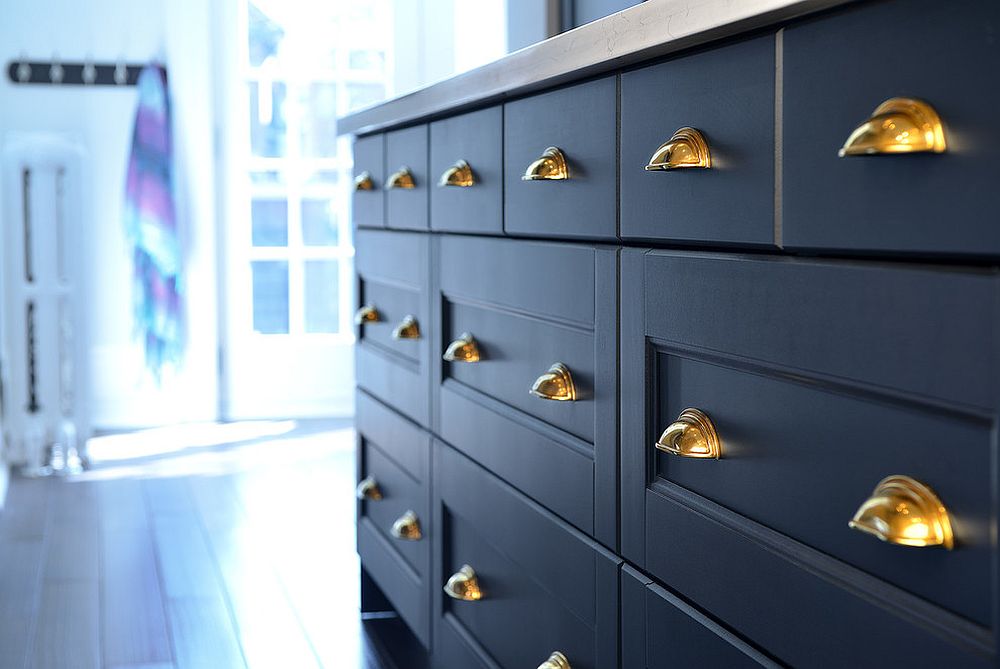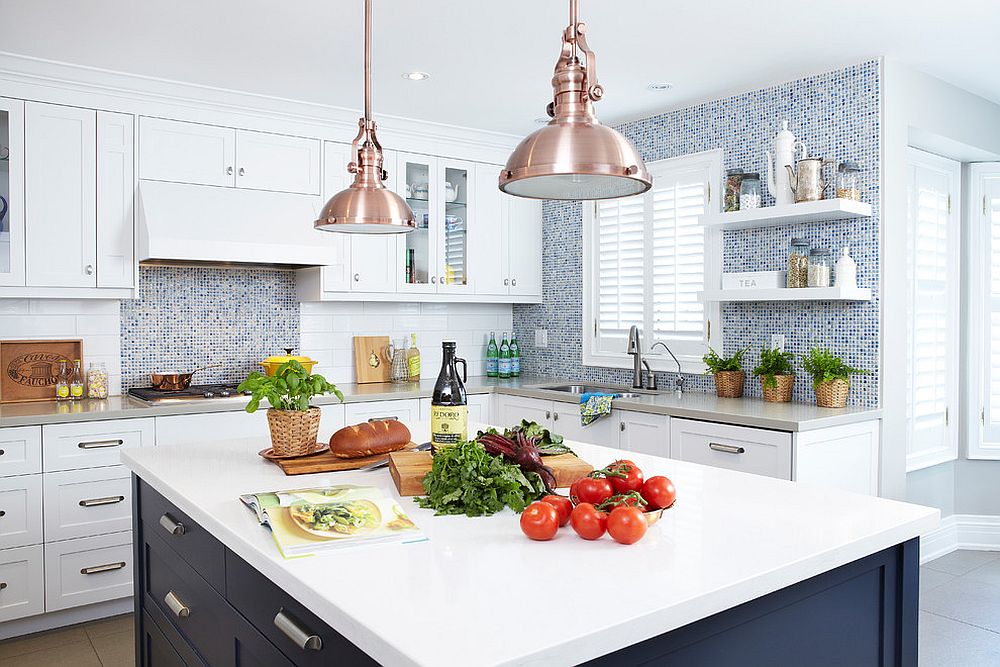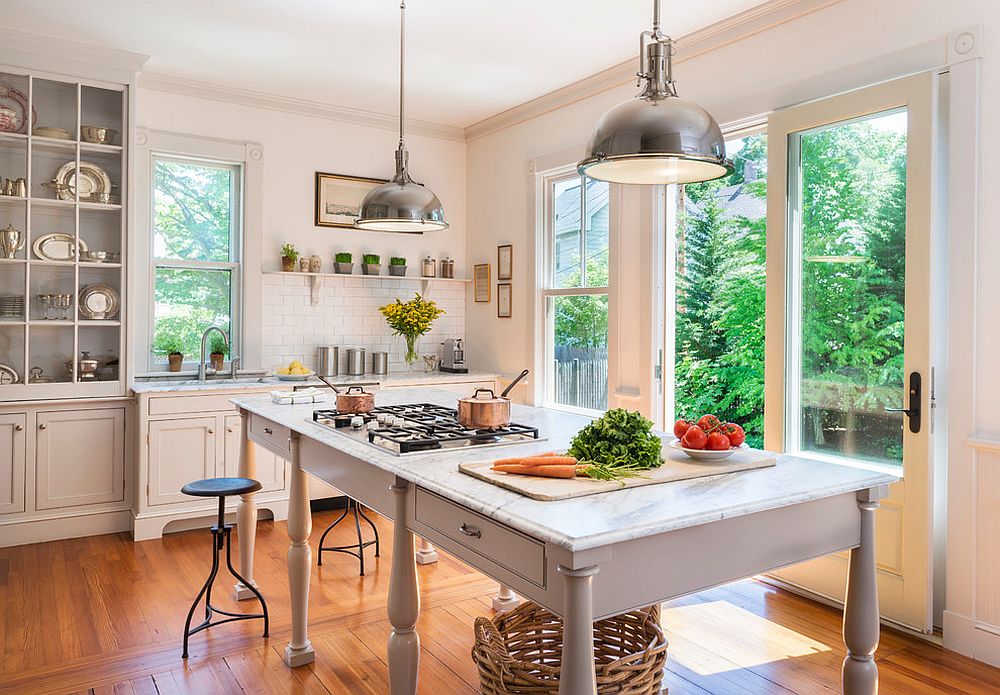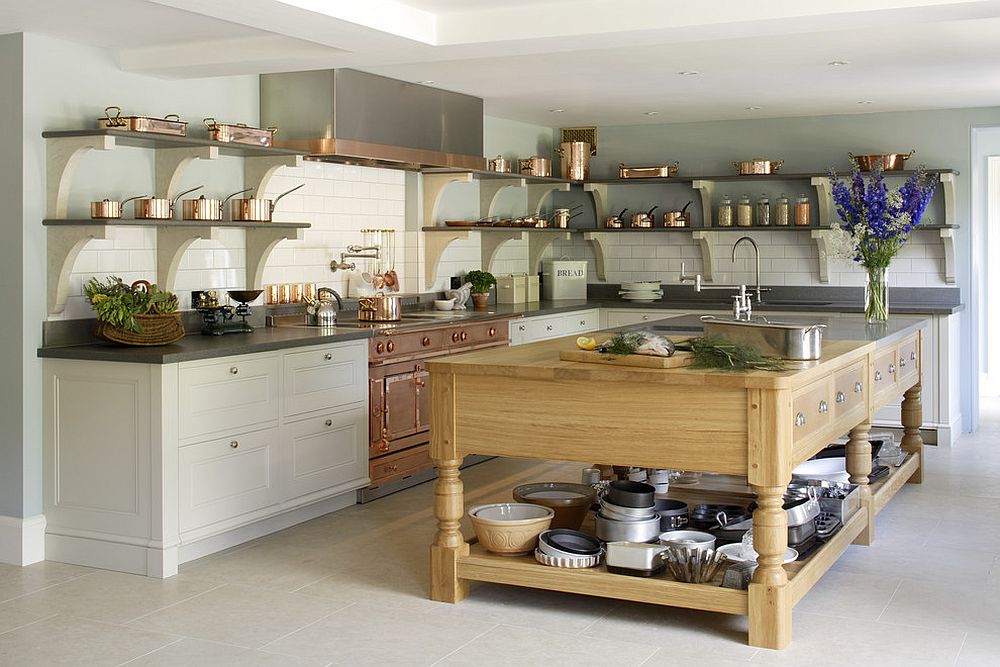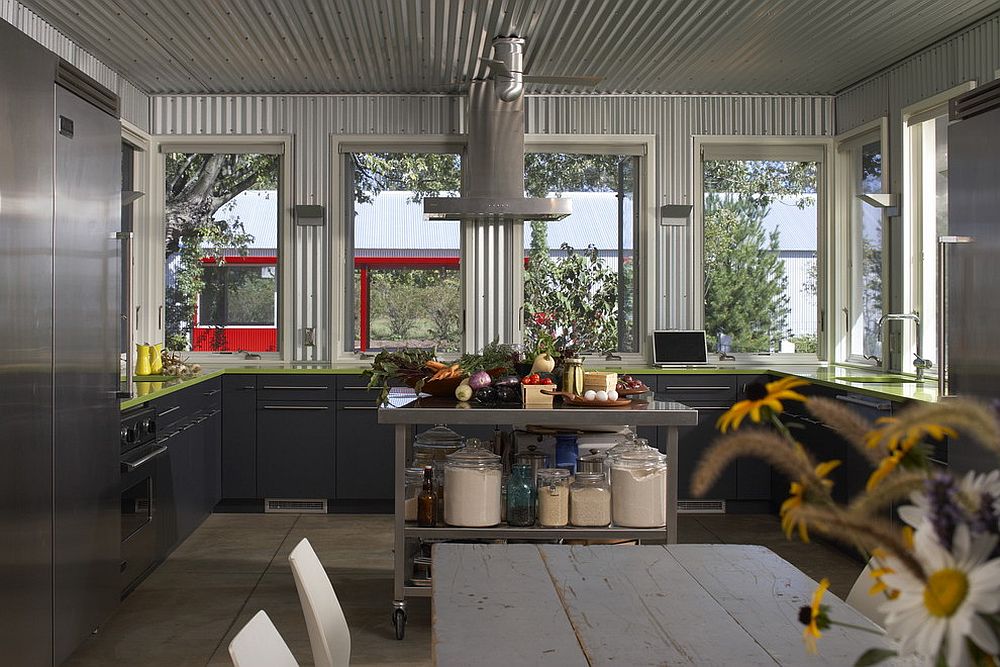 Cool and Timeless
Even though it is currently the season for warm metallic finishes that include everything ranging from brass and copper to those that mimic the allure of gold, do not discard the cooler, more silvery finishes all too soon. If you are thinking about an inimitable stainless steel backsplash or kitchen island, then do go ahead, as they might well outlast the current trends and could serve you well for years to come. Nickel hardware and those with a polished chrome finish never fade away from the limelight and adapt to the existing style of your kitchen with ease.