Despite still struggling to beat the post-festive season blues, the first week of 2019 is the time when we are taking a step back and looking at all the ways in which we can improve our homes and give them a 'new and trendy look' for the year ahead. It is the perfect time to put those may ideas you have been having for a long time to work and when it comes to renovating our home, most of us tend to instinctively start with the kitchen. The modern kitchen is a space that combines functionality and form with an inviting setting that brings people together. It is in this ambiance that we explore the hot kitchen trends tipped for the year ahead which venture beyond the obvious.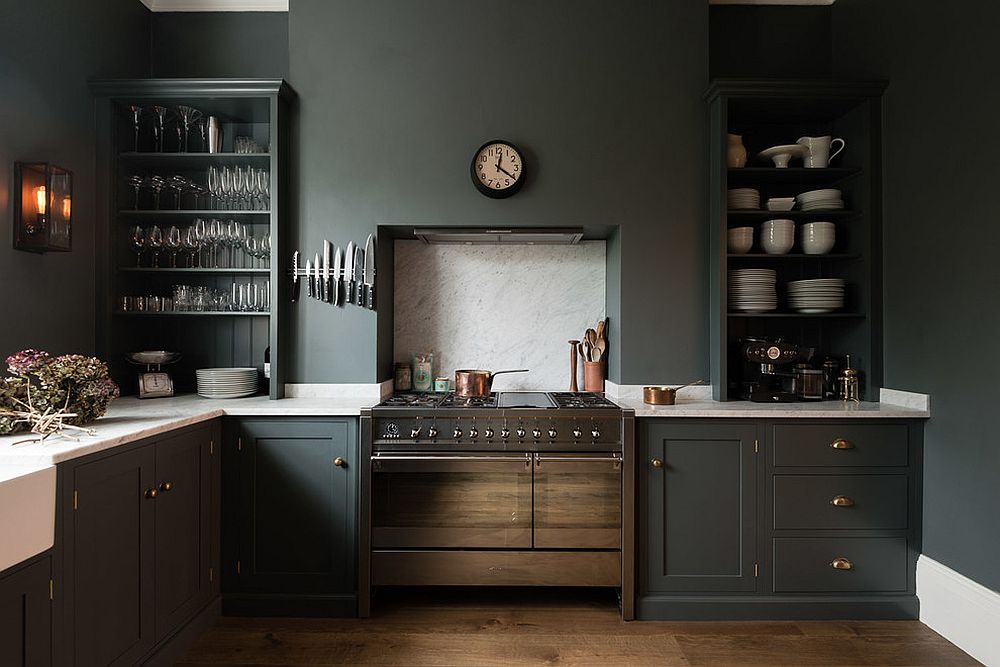 The best and unique kitchen trends set to bowl over homeowners and designers alike in the next 12 months are ones that combine a sense of relaxation and the idea of social kitchen with organic finishes, bright accents and styles that emphasize on comfort above sophistication. These 50 ideas offer all the inspiration you need as you start to get back to work while thinking about a smart, new interior for 2019.
Creating a Cozy, Relaxing Nook
This is one idea that you must embrace in 2019; if you have not already done so in the year gone by. The best kitchens are the ones that bring people together and with a window seat that overlooks the landscape outside, you have that perfect option in the kitchen. Since most modern kitchens are being placed at the end of the open plan living with connectivity to the garden, deck, patio or even the view outside, it makes perfect sense to add a bay window seat that allows you to take it all in. For families with kids, this becomes a practical option where the adults can keep an eye on the little ones without any hassle.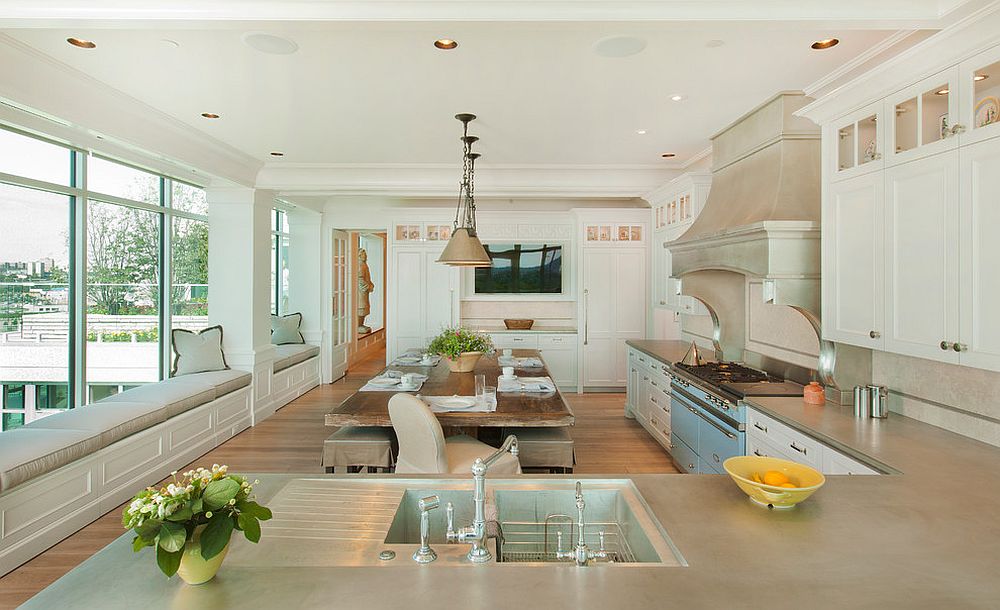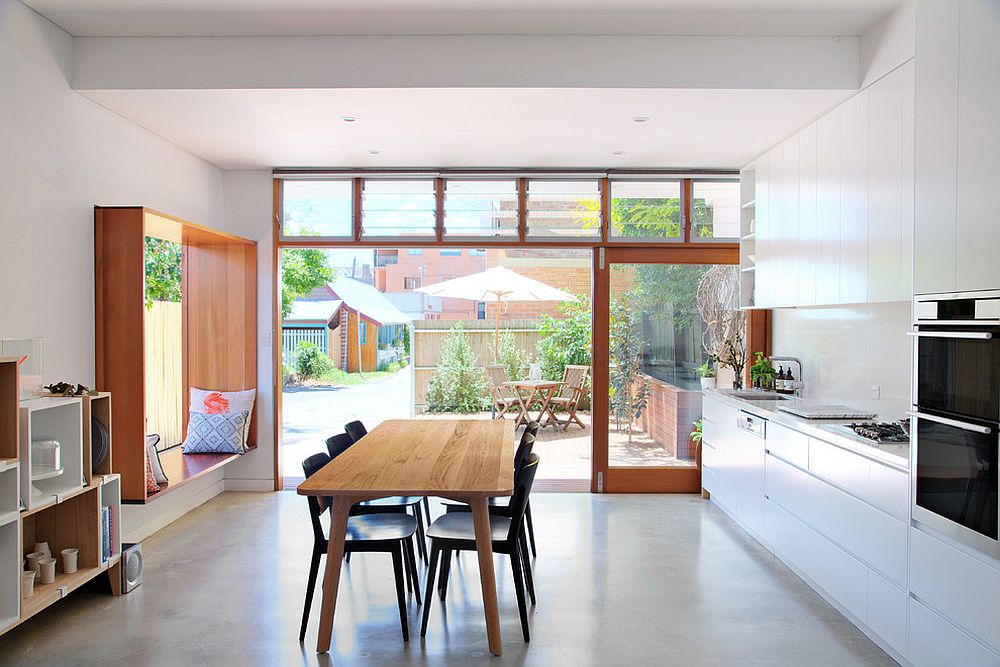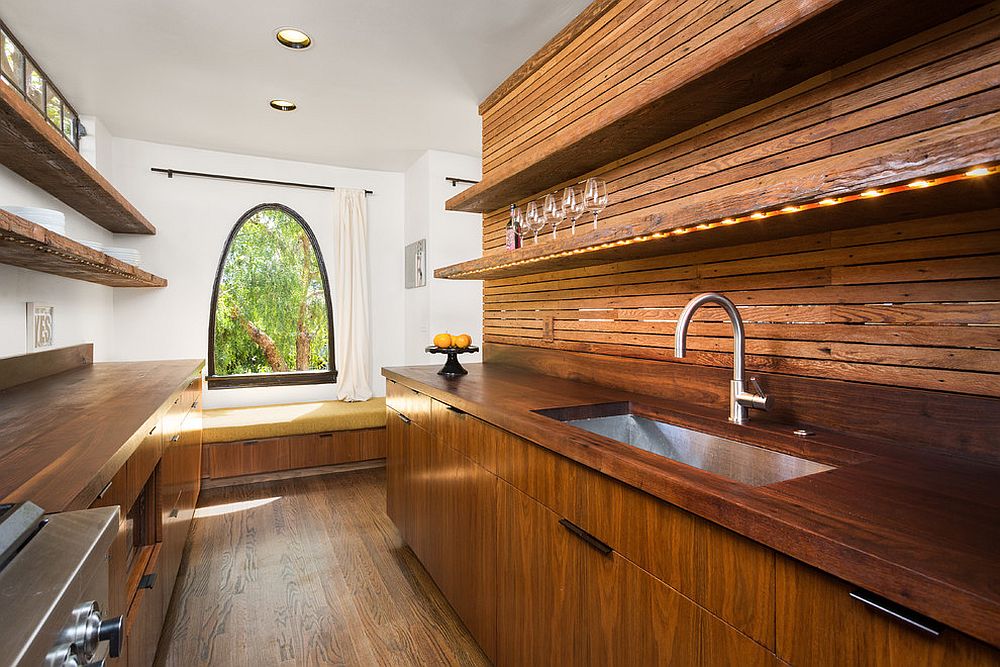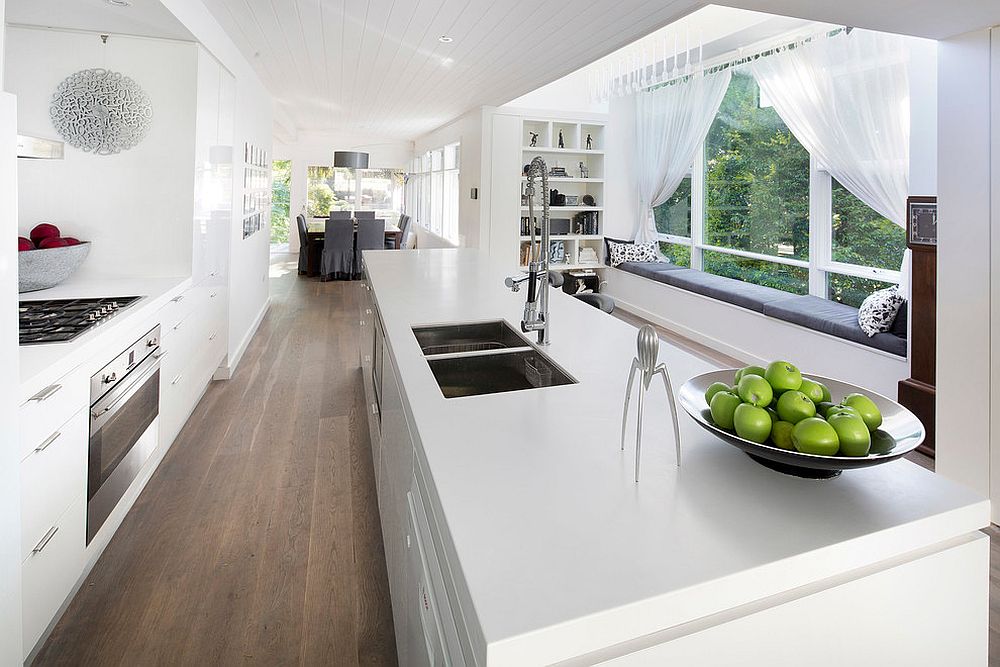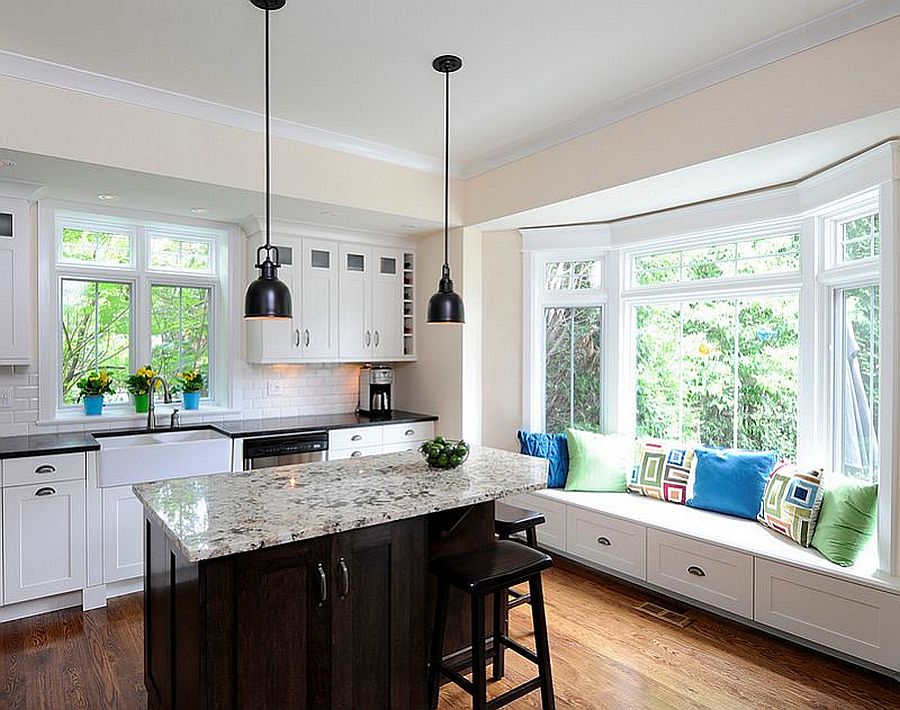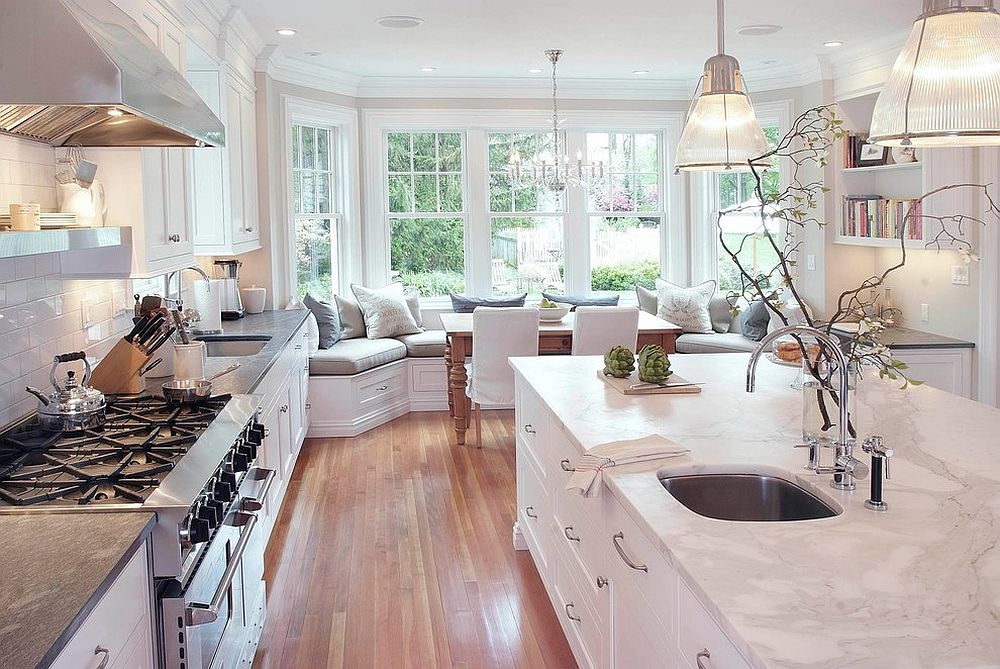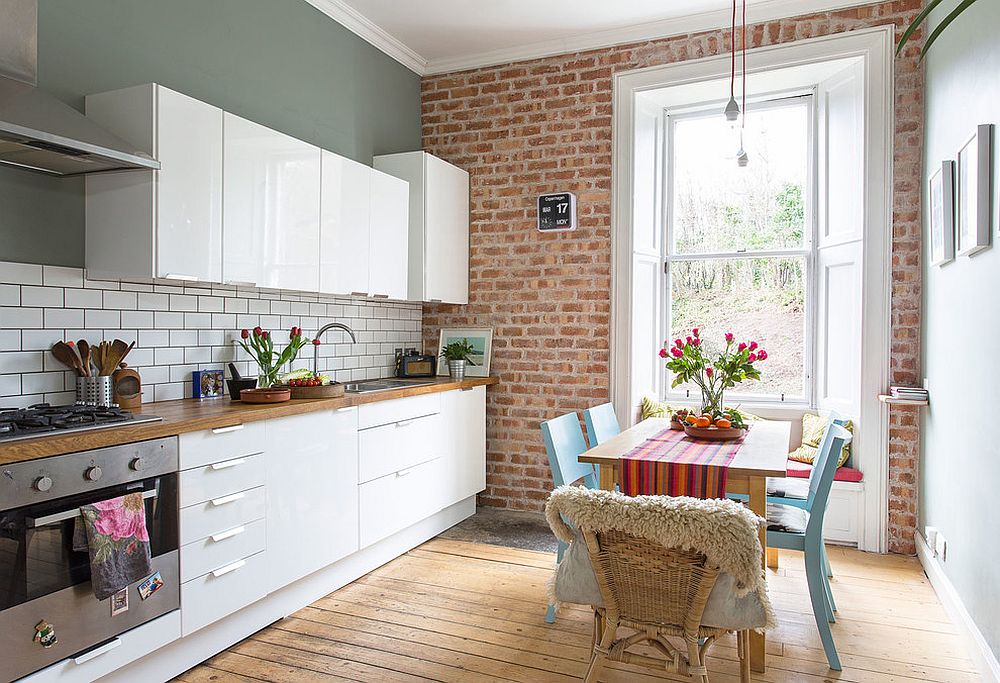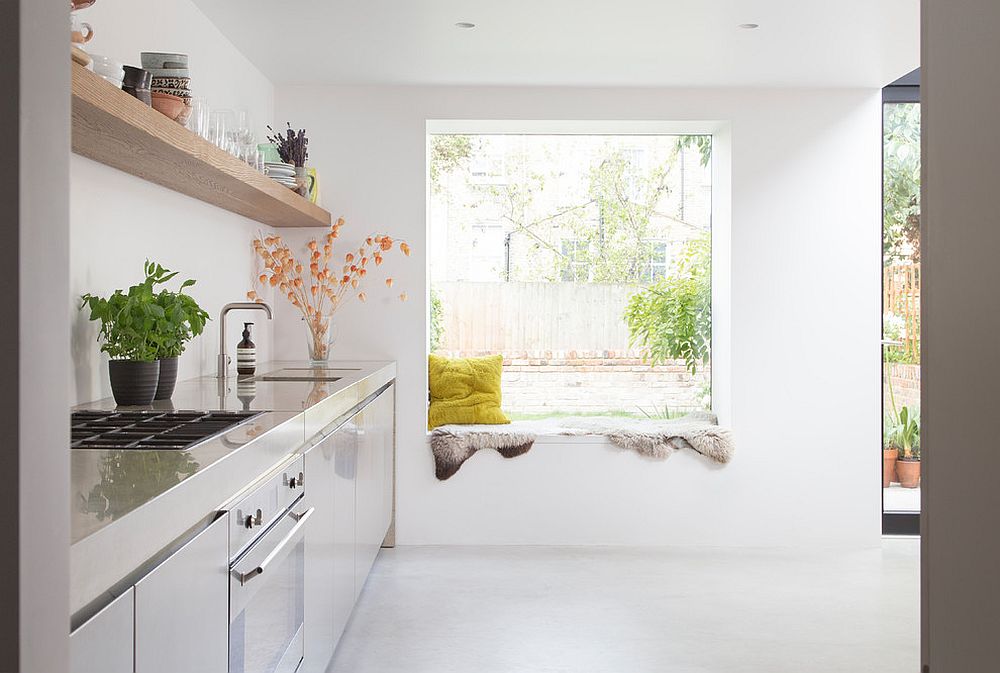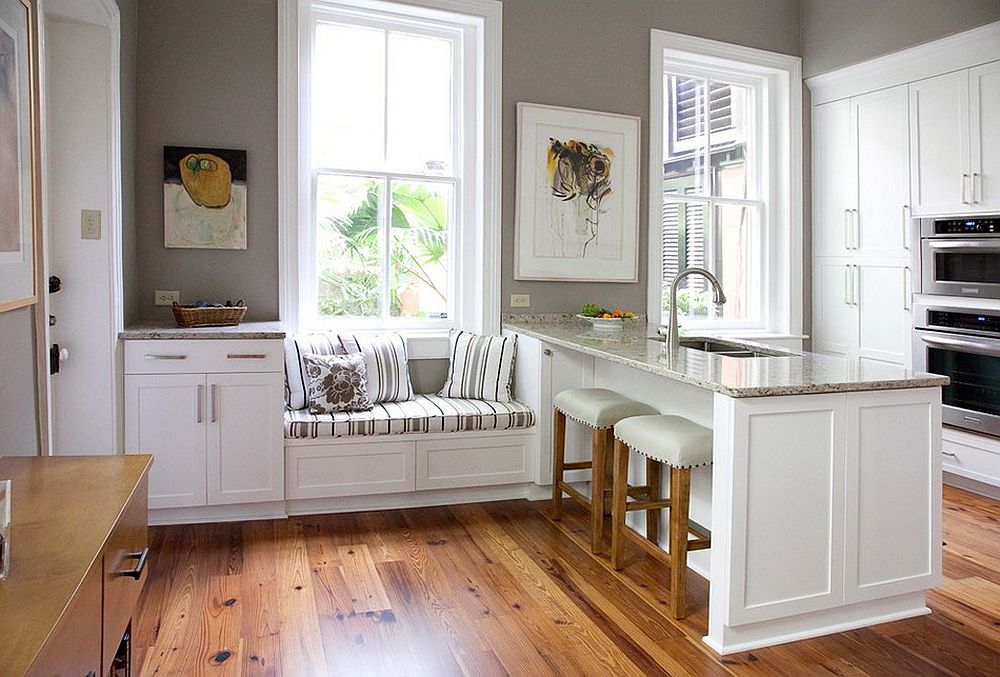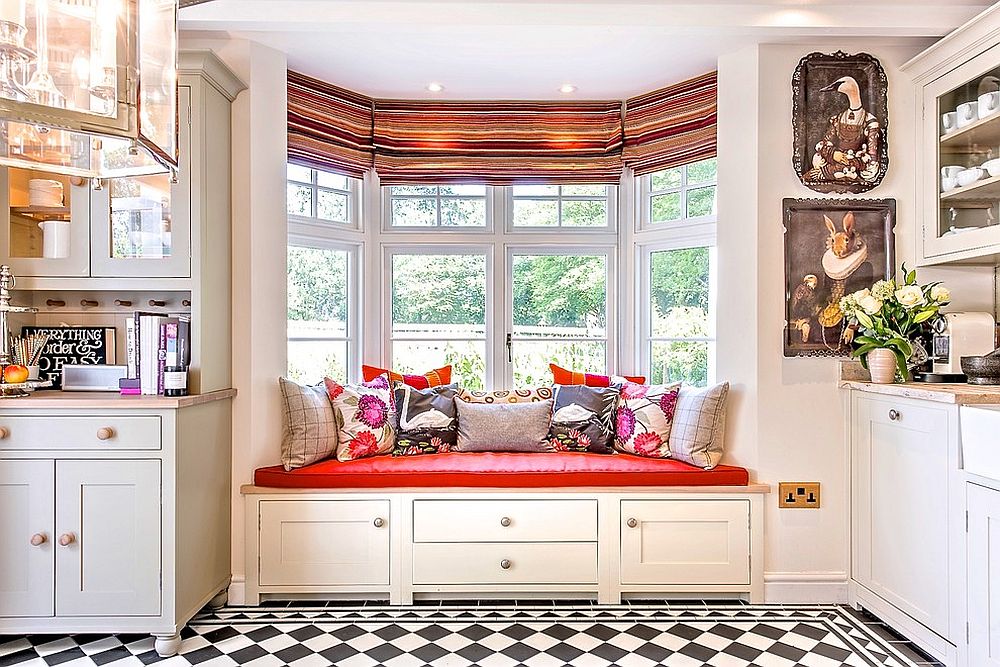 Modern Farmhouse Makes a Statement
If there is one style that has been making the biggest impact in the year gone by and shows no signs of slowing down whatsoever, then it is the modern farmhouse look. In kitchens, this combines modern functionality with farmhouse-inspired aesthetics and in a world that is once again falling in love with wood, the style makes perfect sense. The balance between farmhouse and modern elements depends on your personal taste and the rest of your home. You can lean towards one or the other by just altering tiny details, and structural features and the transition from modern to farmhouse would feel almost seamless.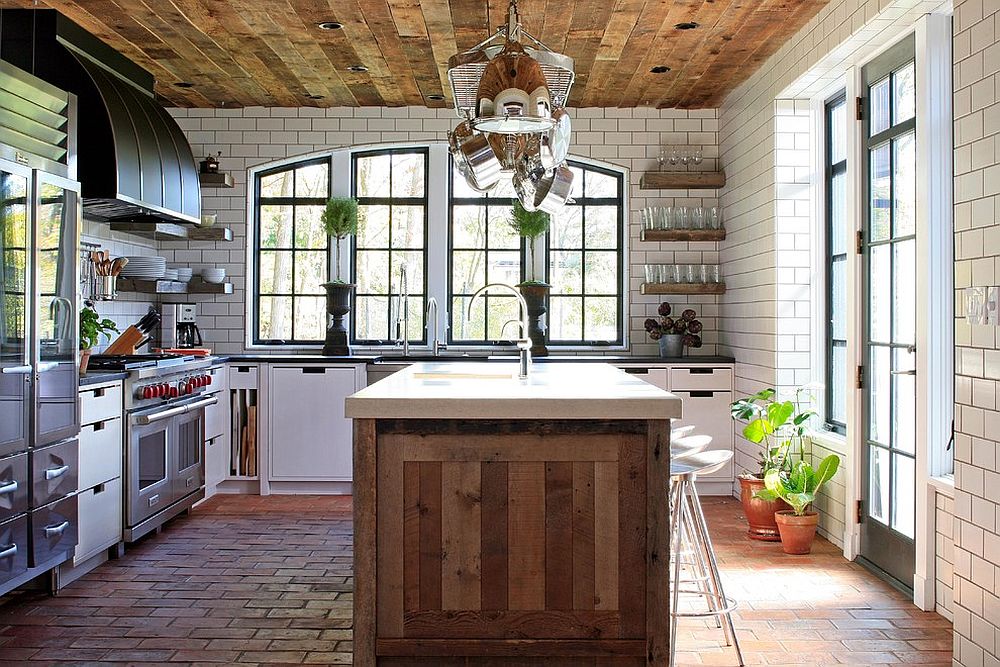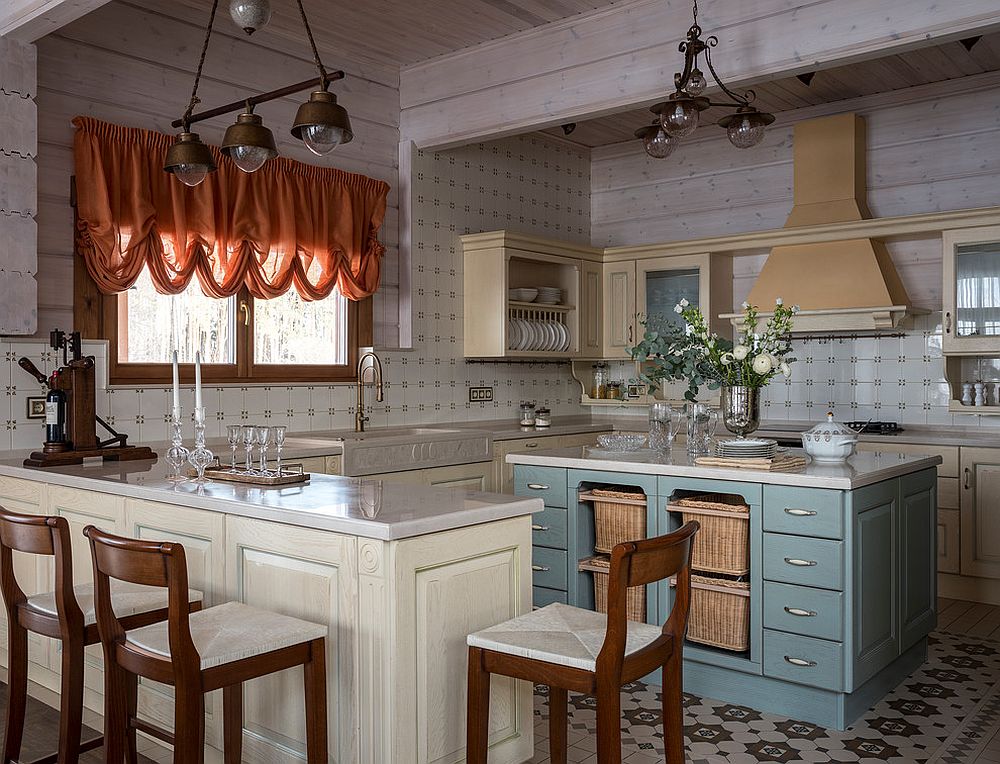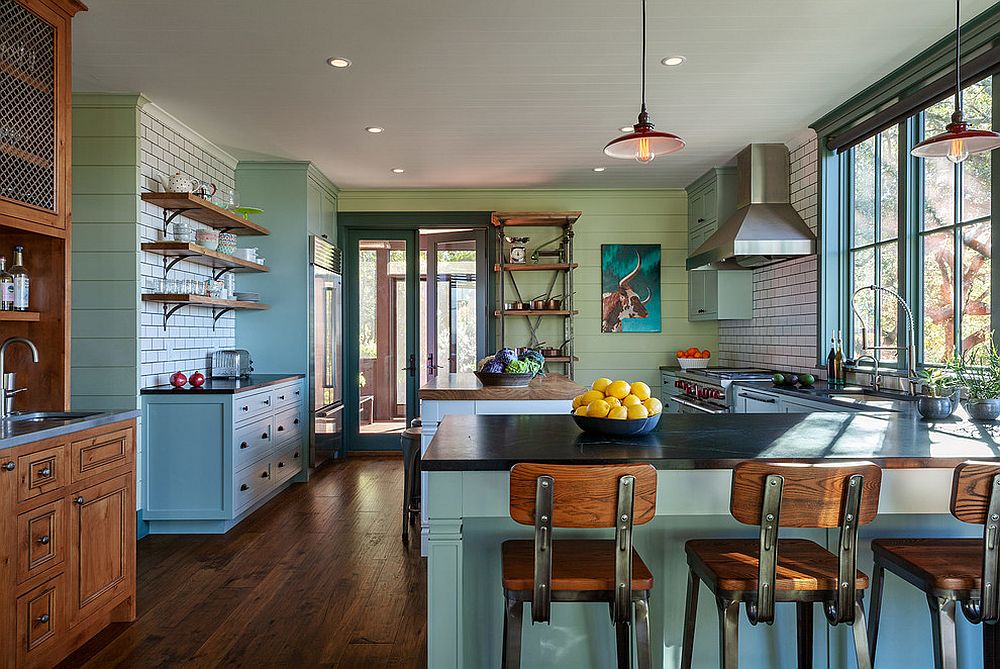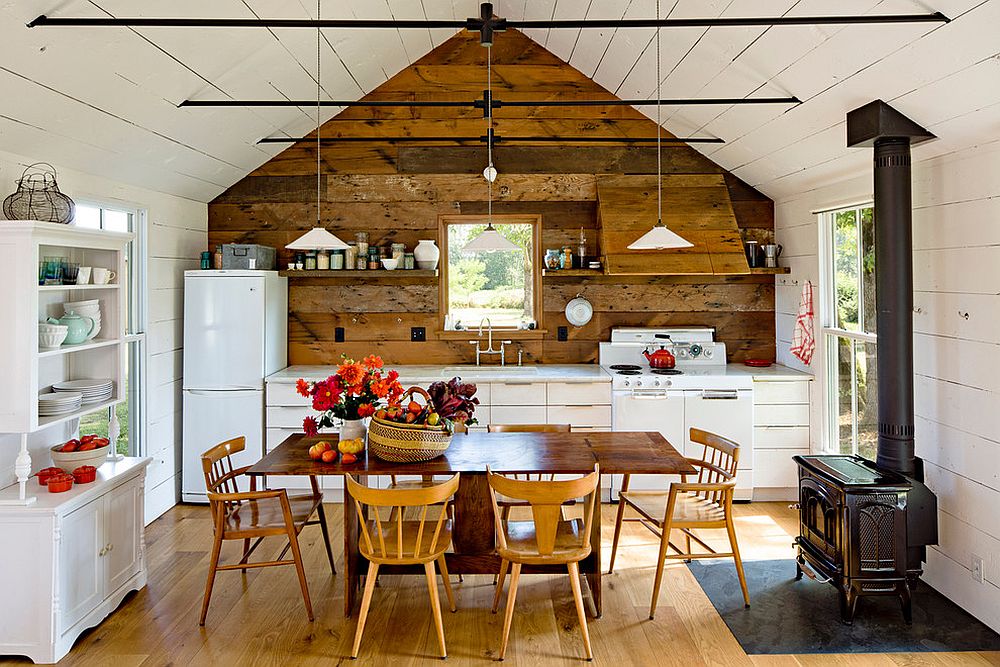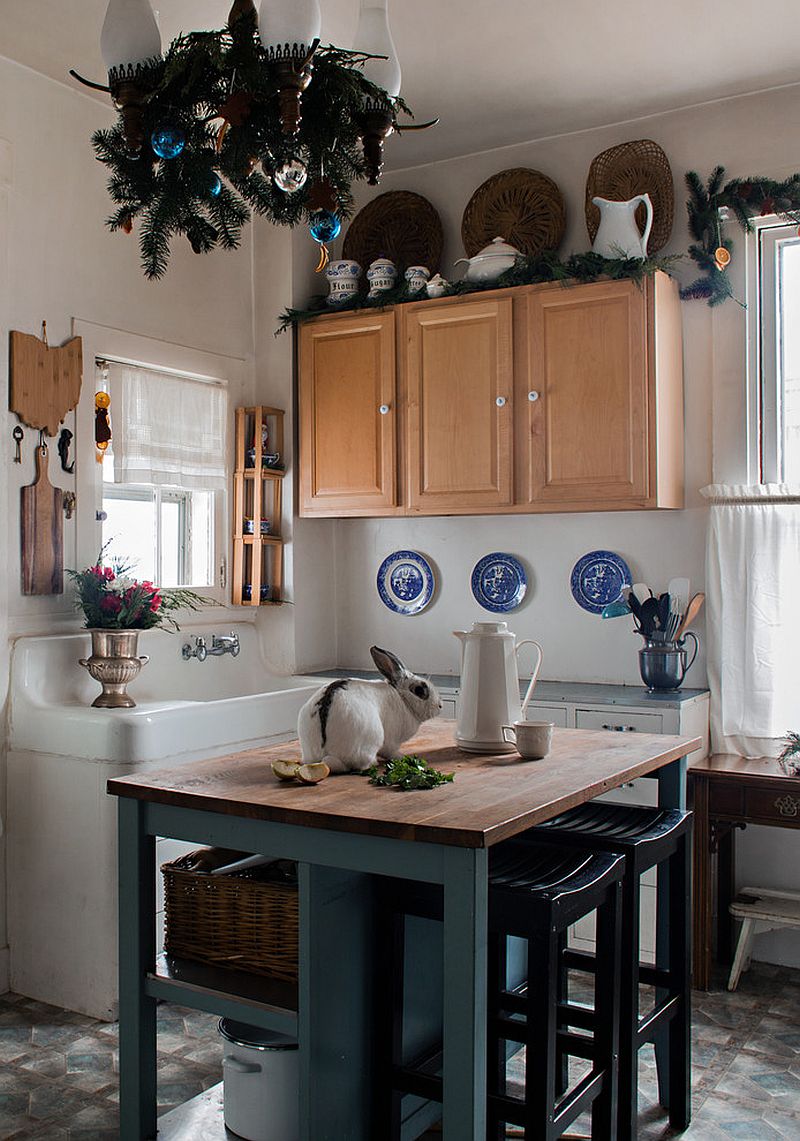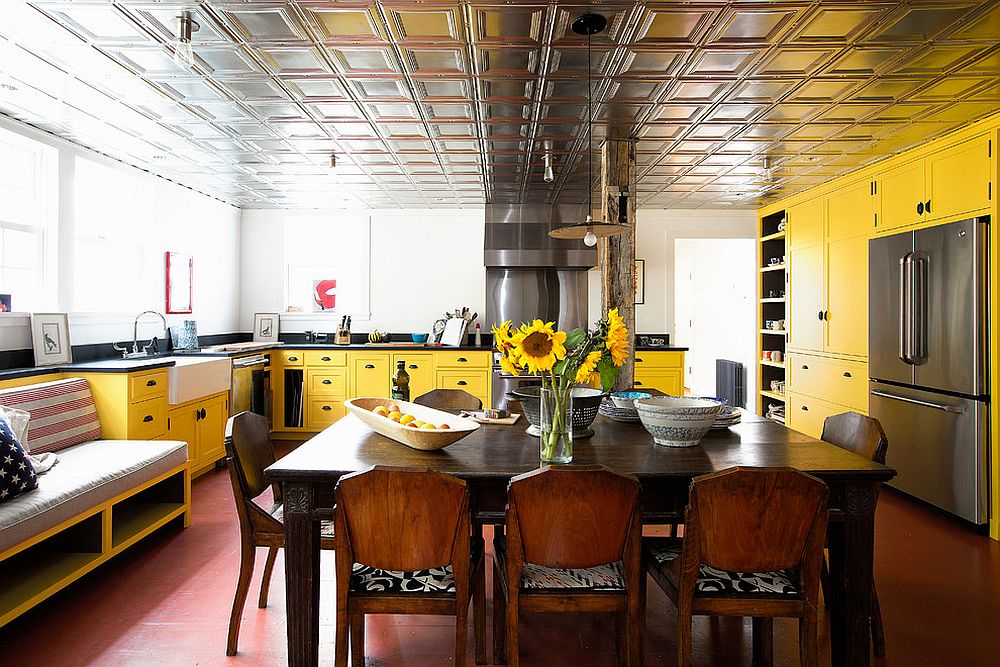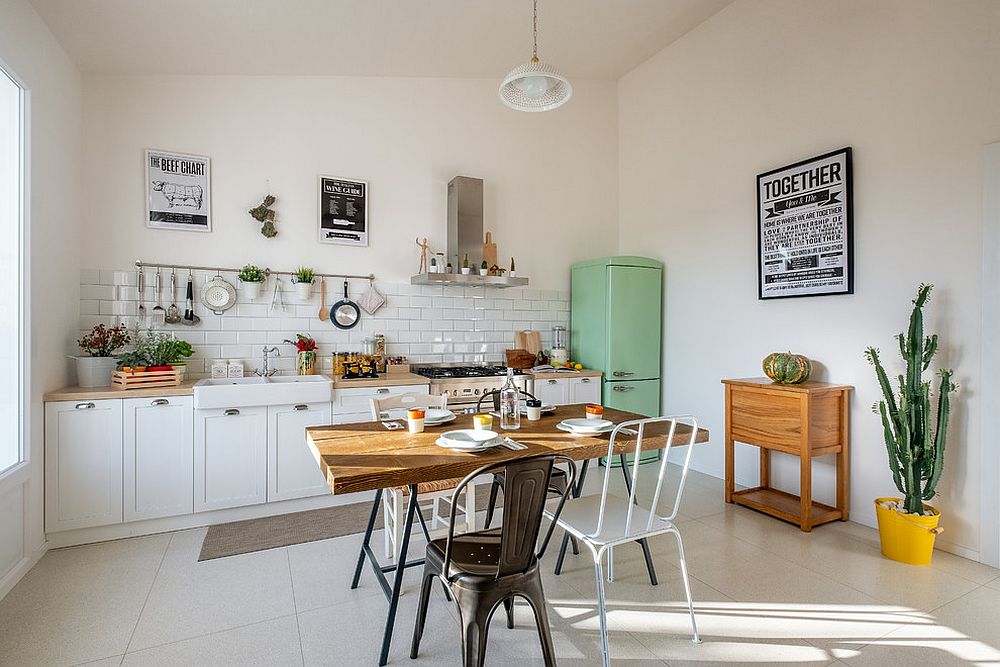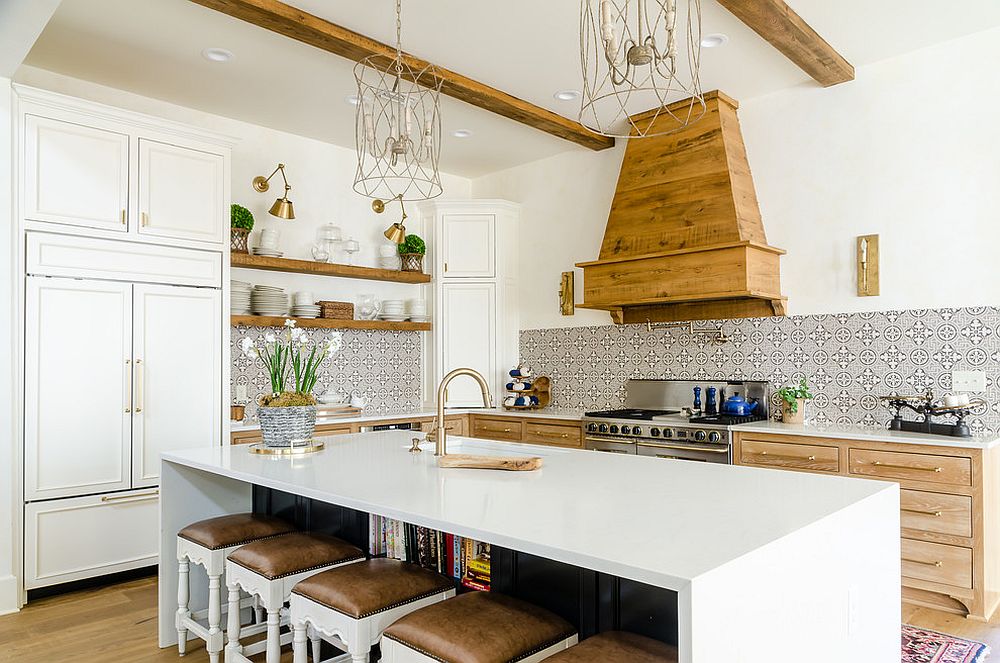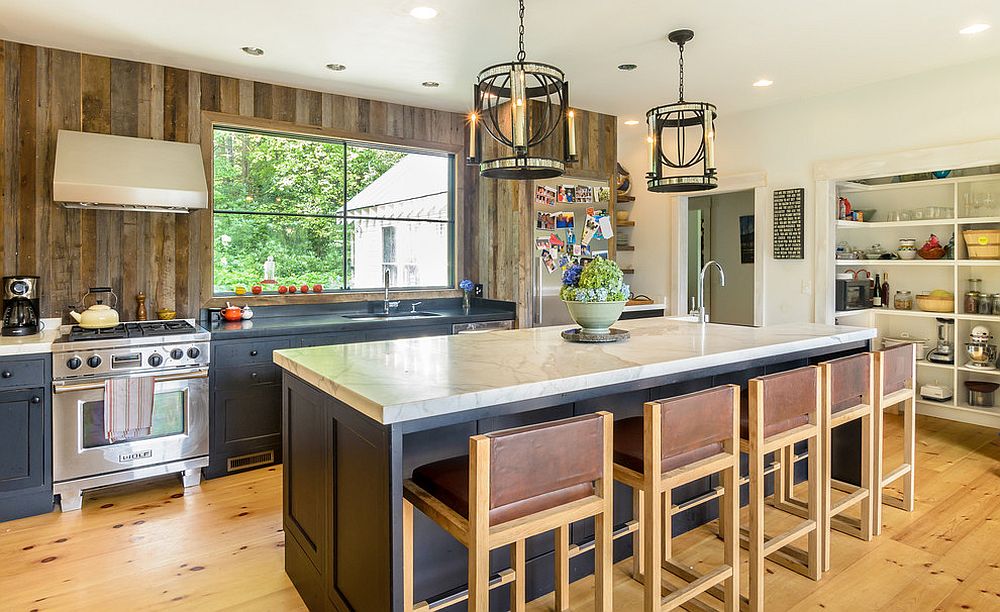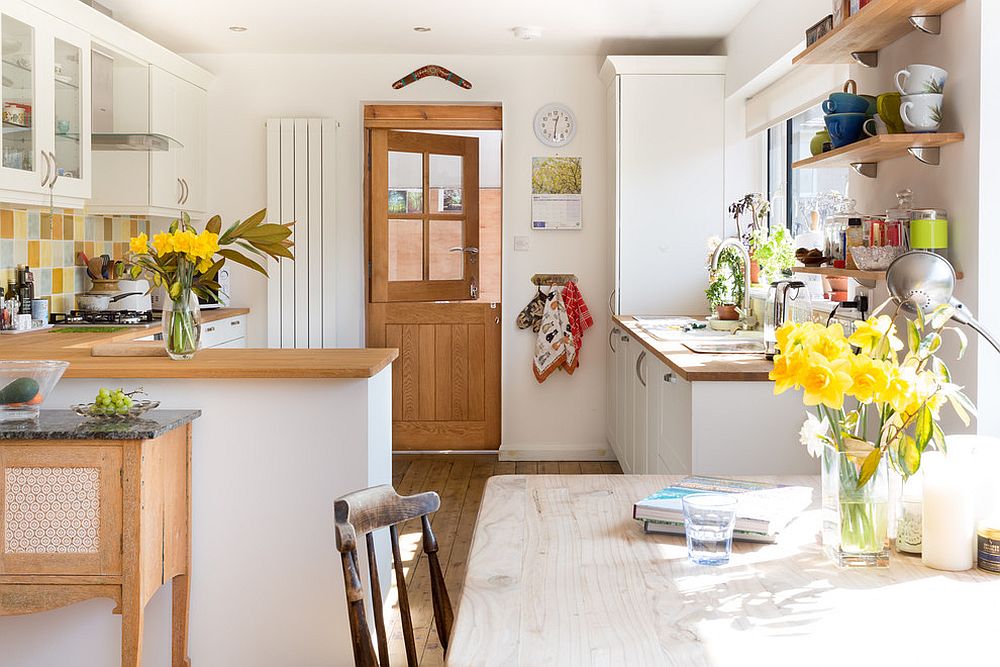 Time to Try Out Wood Floors
If you have not already checked out the white and wood kitchens that we have featured, then you absolutely must as this is a color scheme that you just cannot ignore at the moment! An extension of this love of wood is the comeback of sorts of wooden floors in the kitchen. Previously considered high-maintenance and hard to clean, modern wooden floors with right treatment can be both durable and elegant. If you are still not convinced you can cover areas that see heavy traffic with carpets while still enjoying the beauty of wood floors.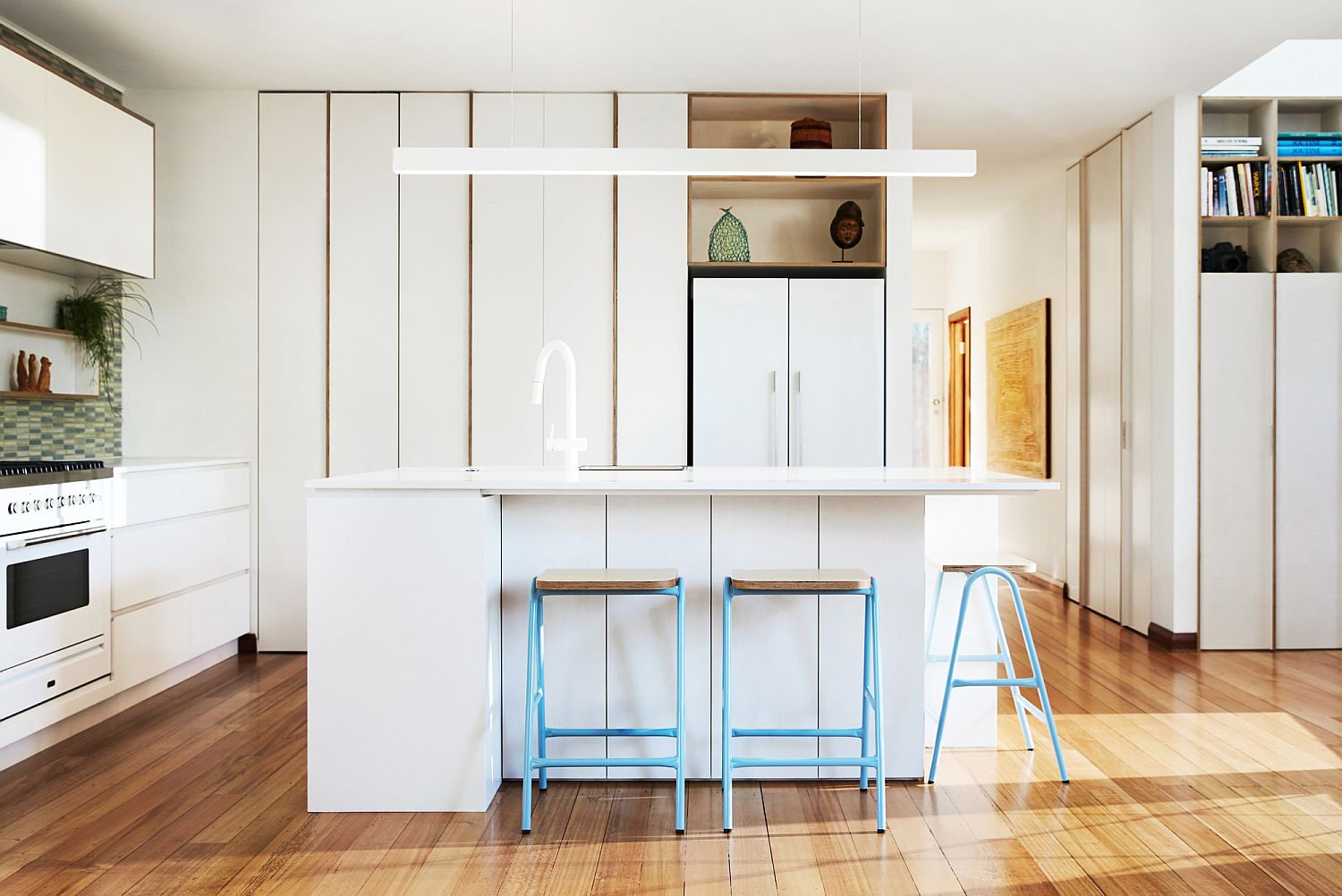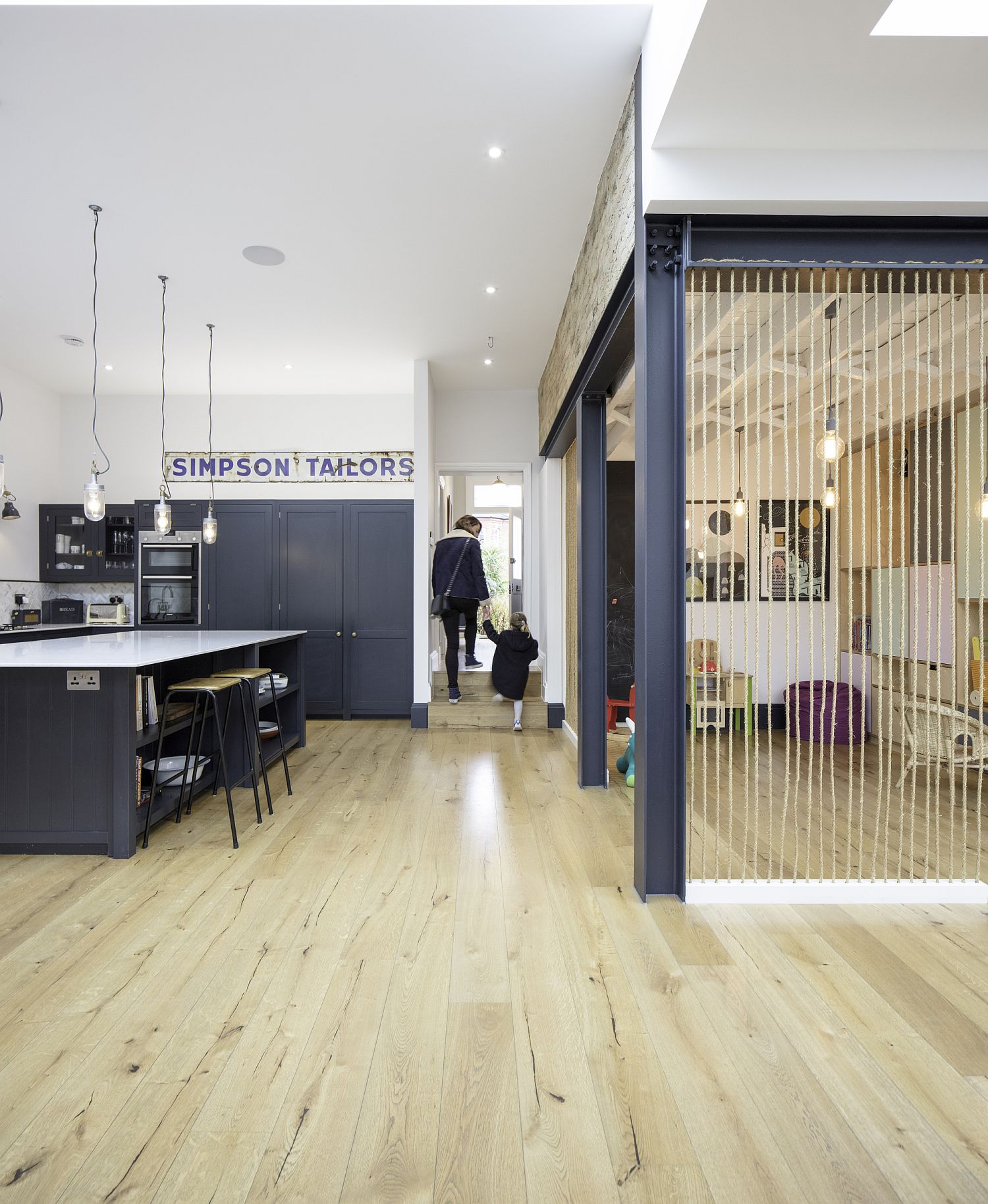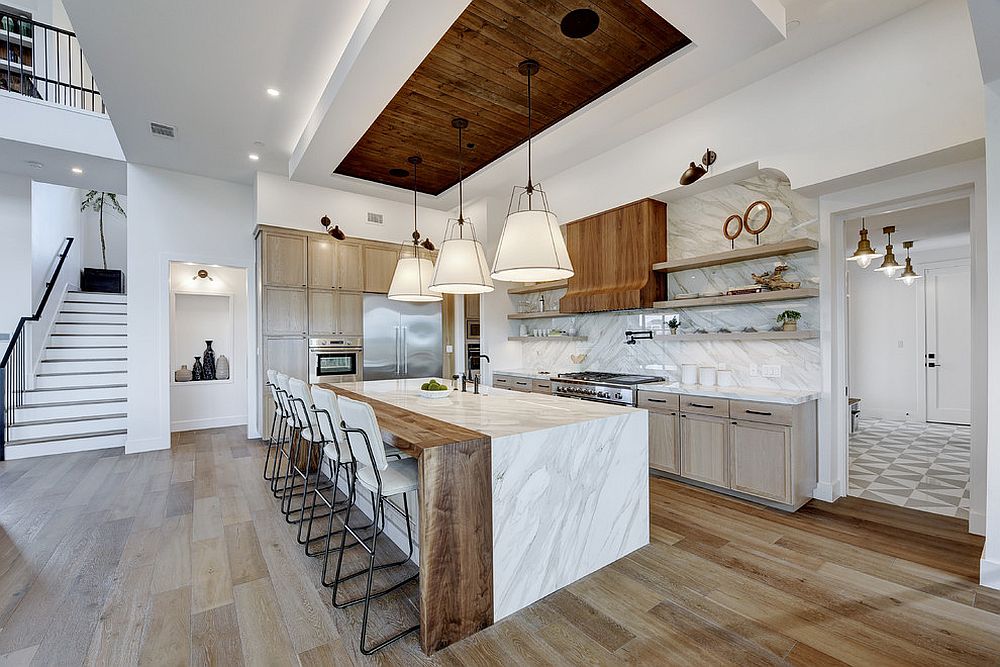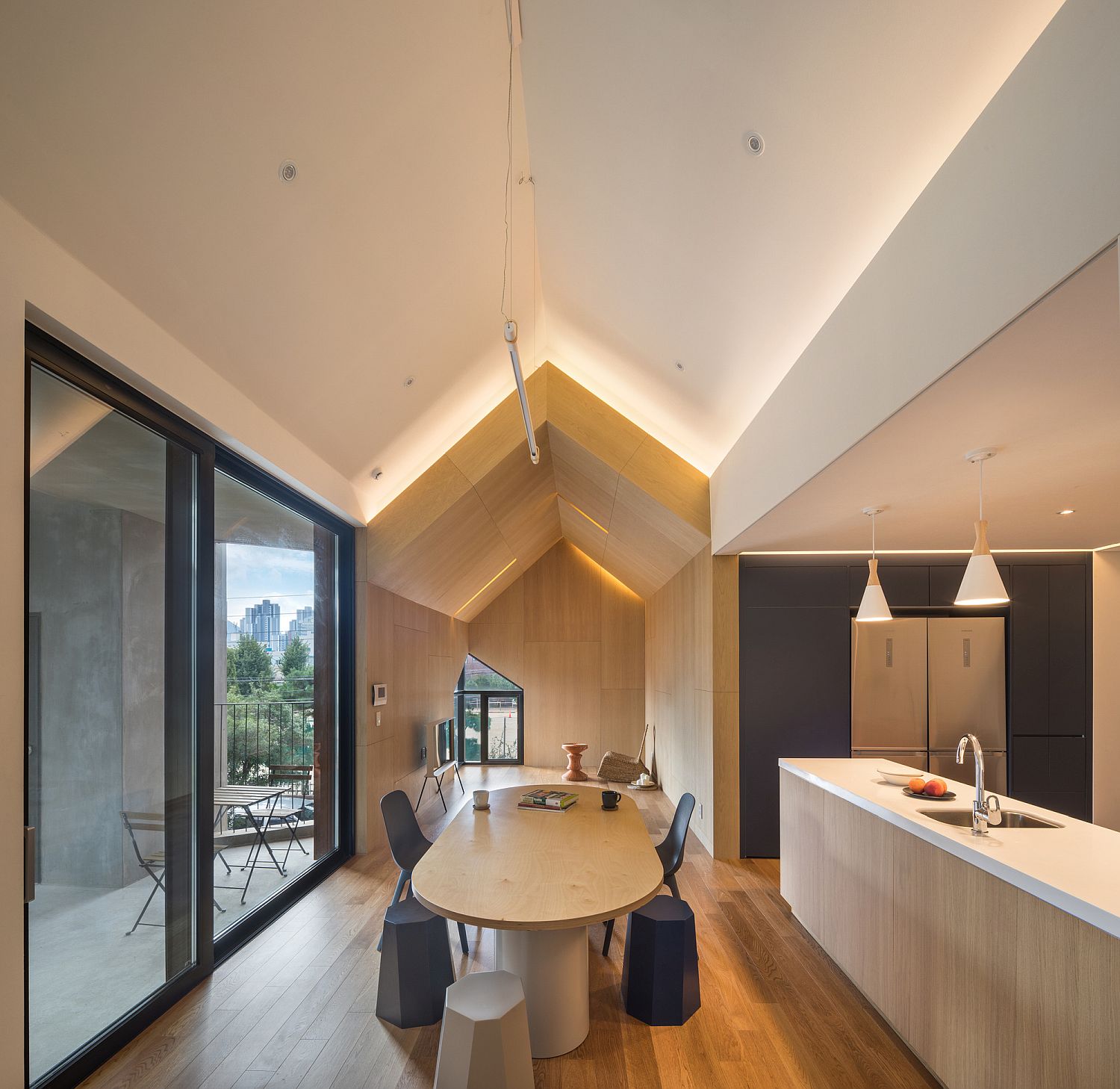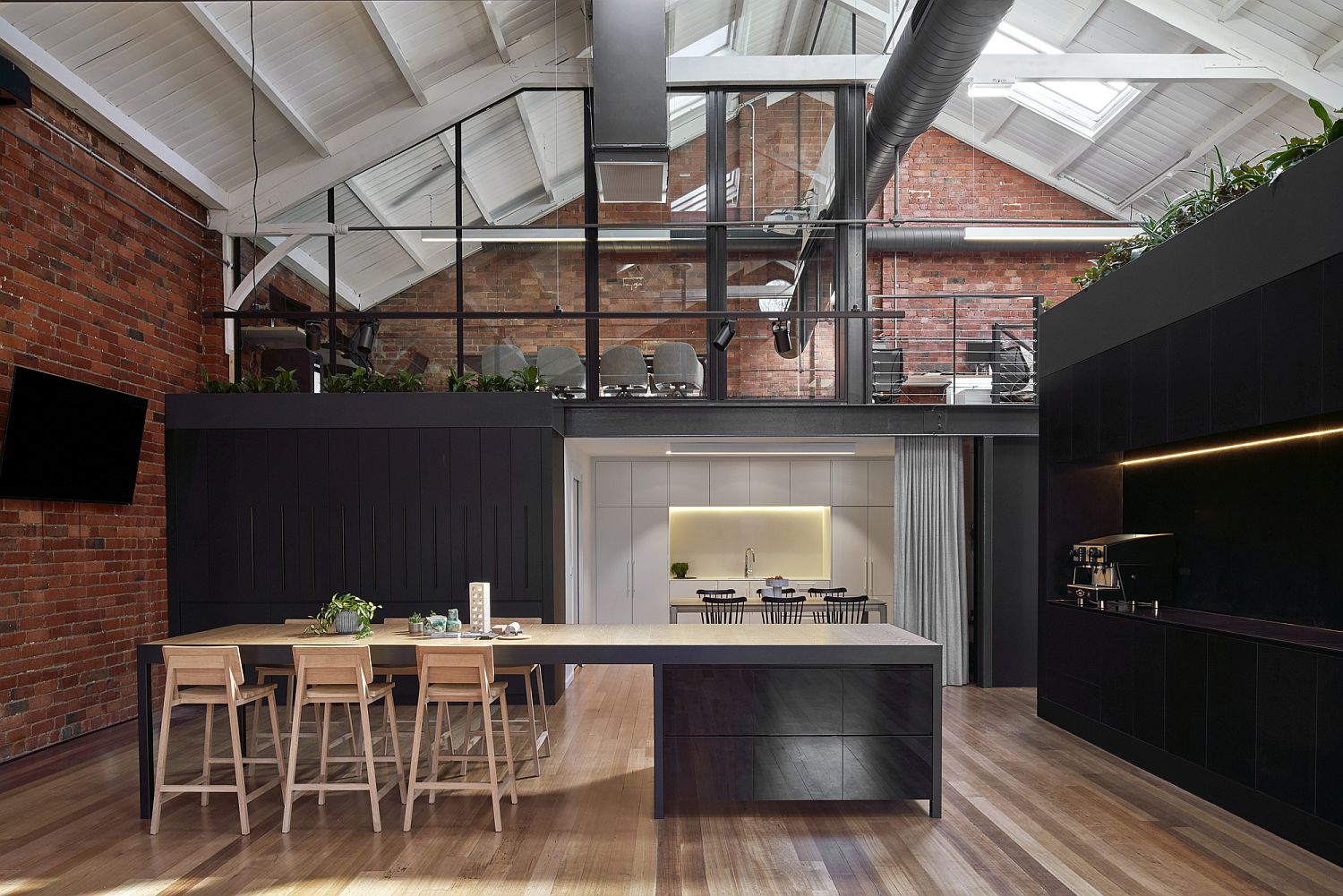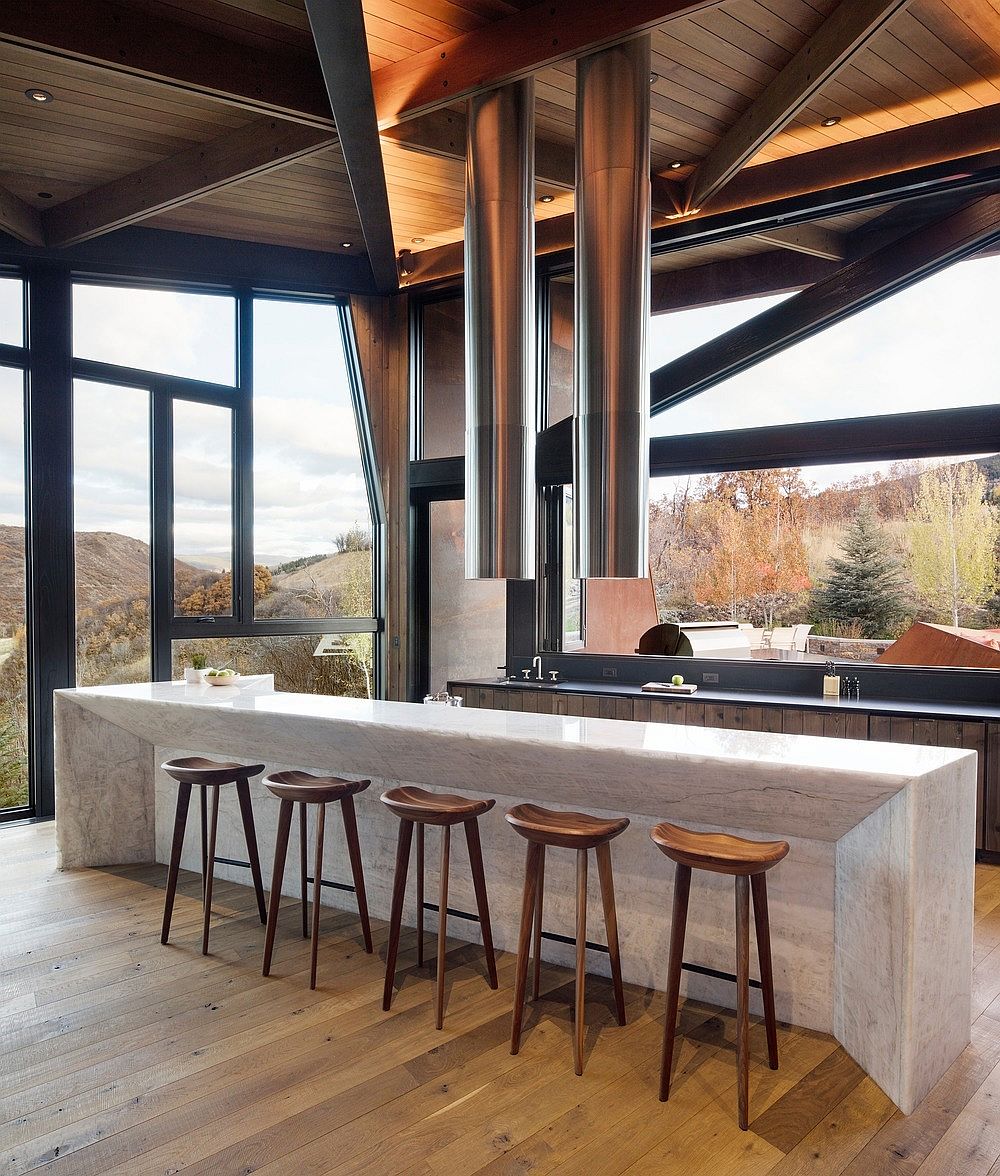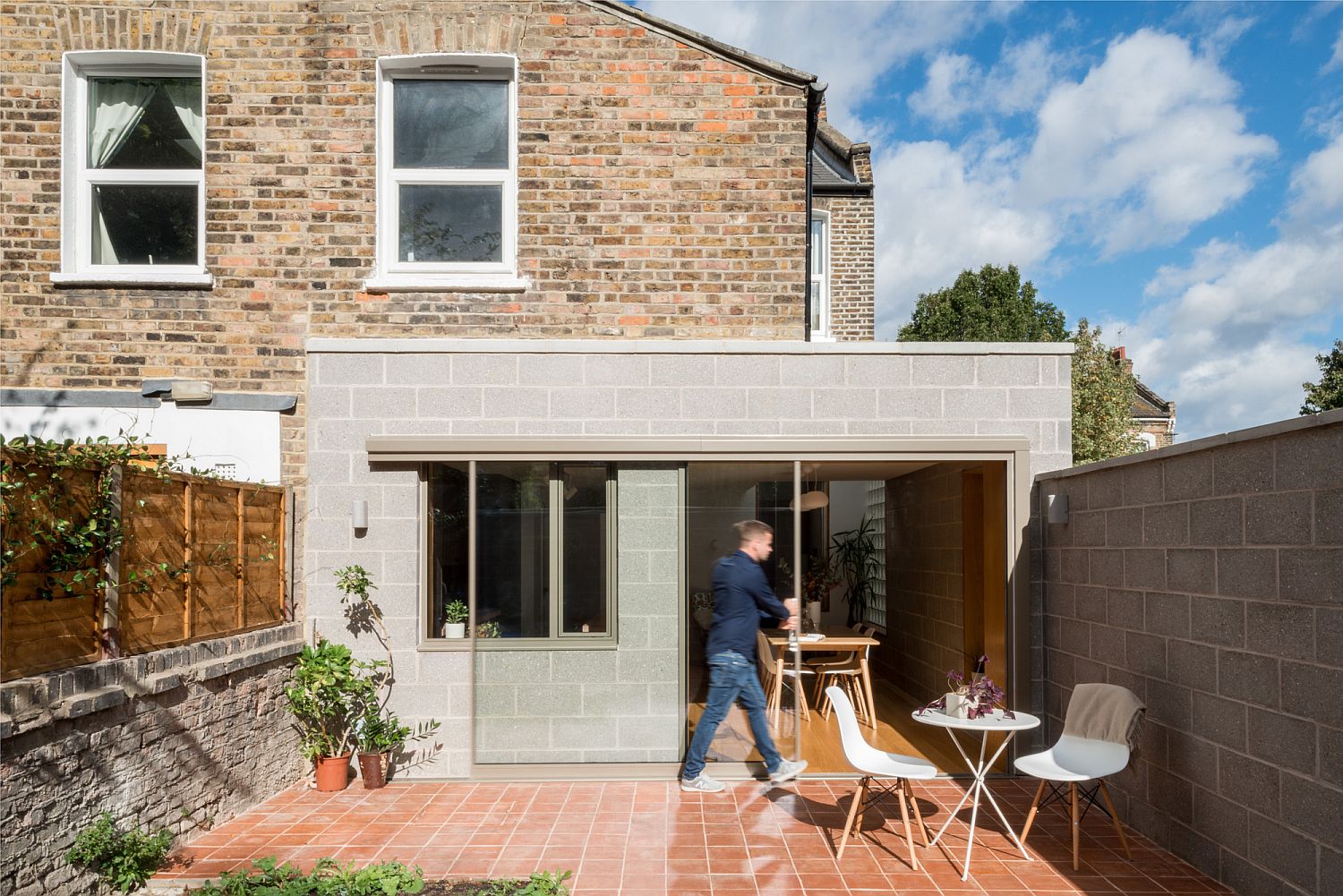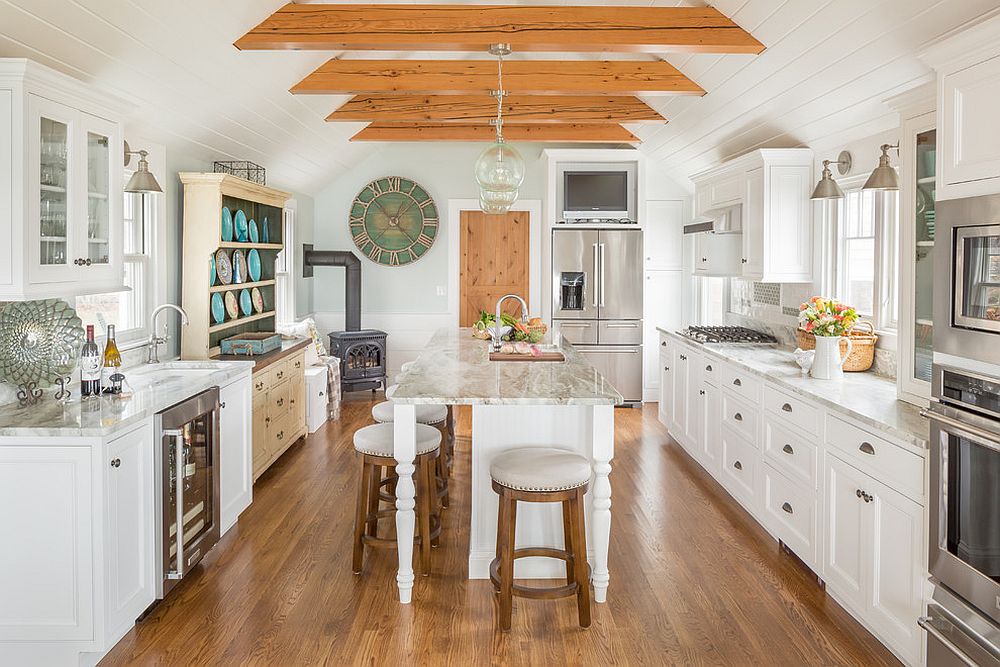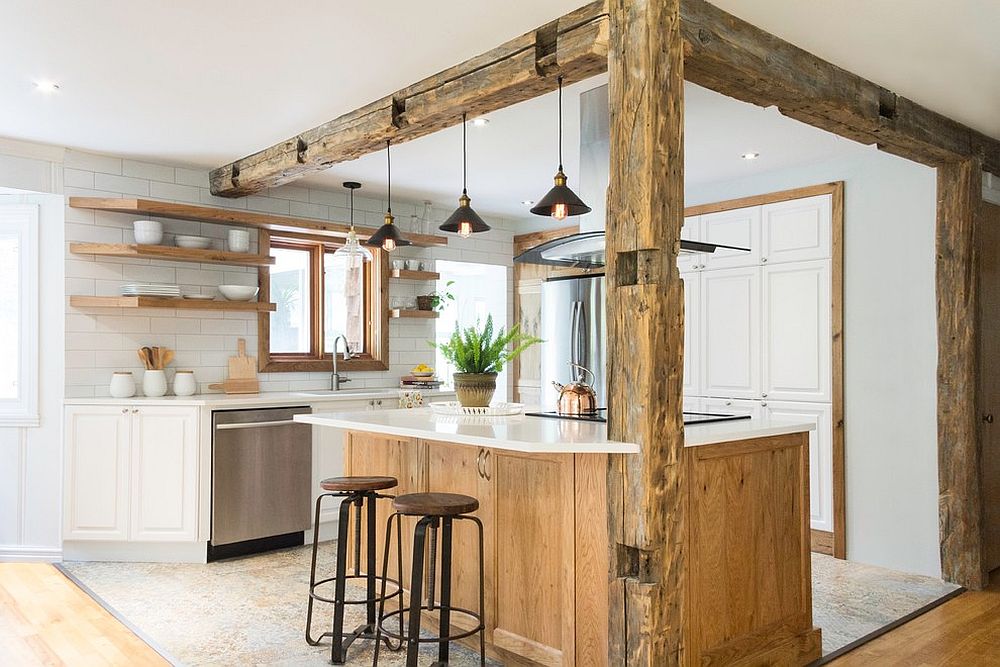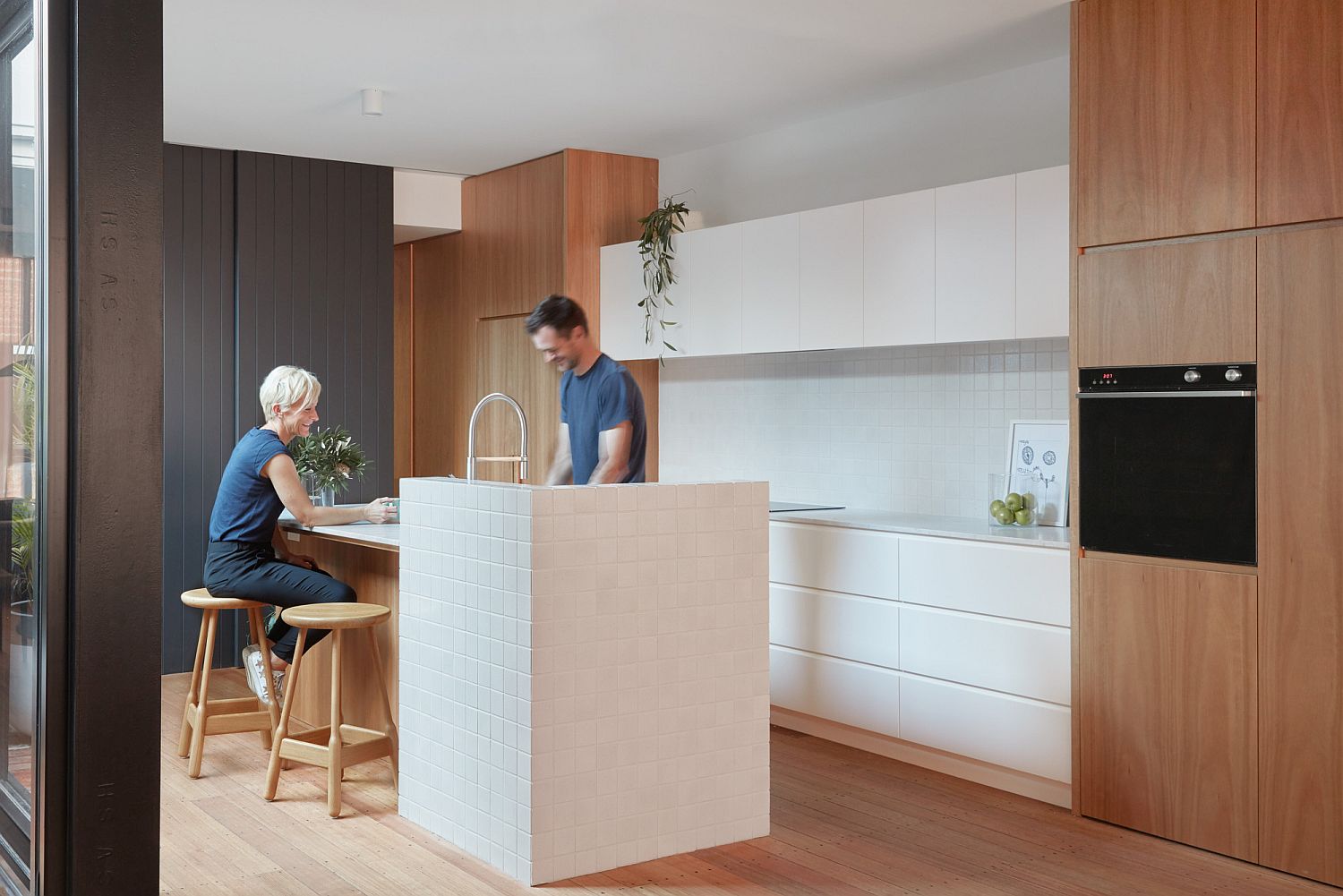 Add in Sparkle of Metal
Beyond style, functionality and warmth of wood, we turn our focus towards an element that will give brightness to your small kitchen without overdoing it. Metallic accents have been popular for a while now, but take them a yard further this year with metallic backsplashes in copper or stainless steel for an even more vibrant kitchen space. Hood and appliances in matching hue also give the kitchen a more curated visual appeal while accentuating the influence of metallics.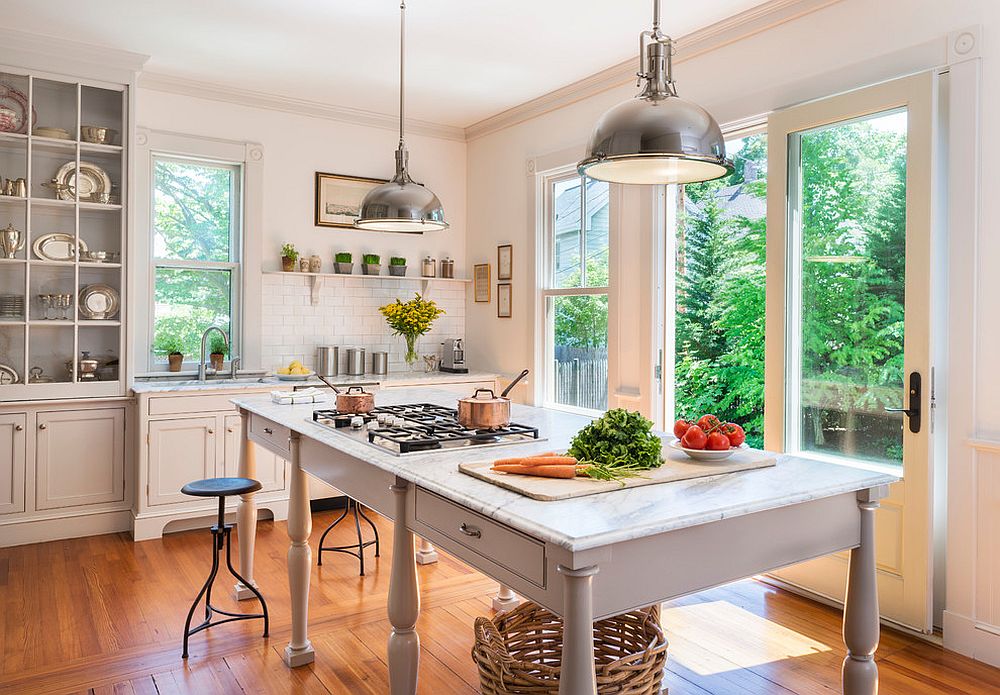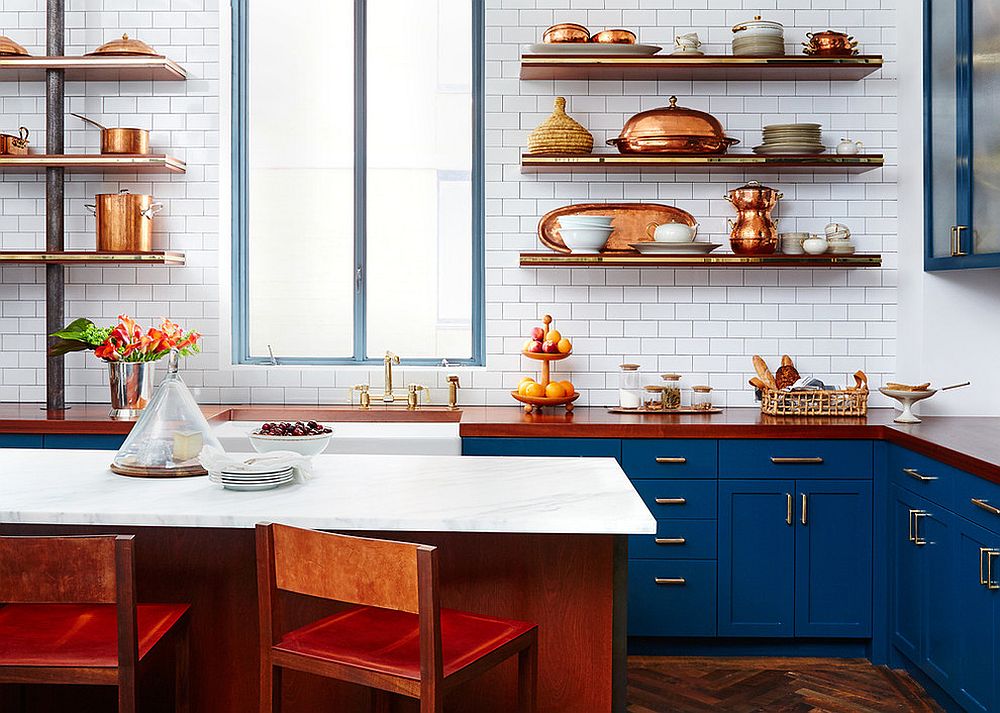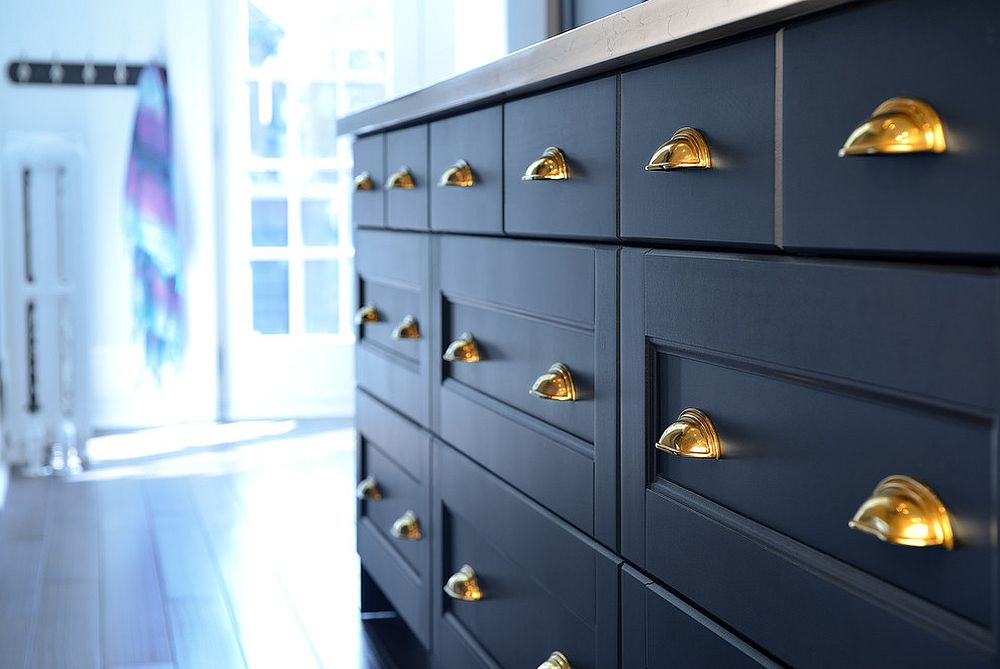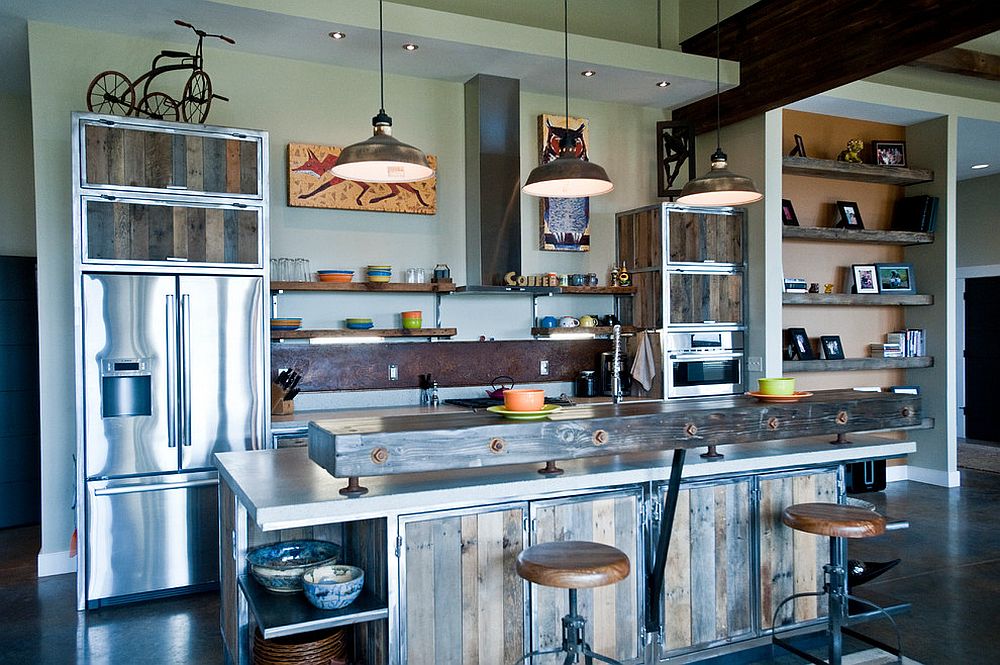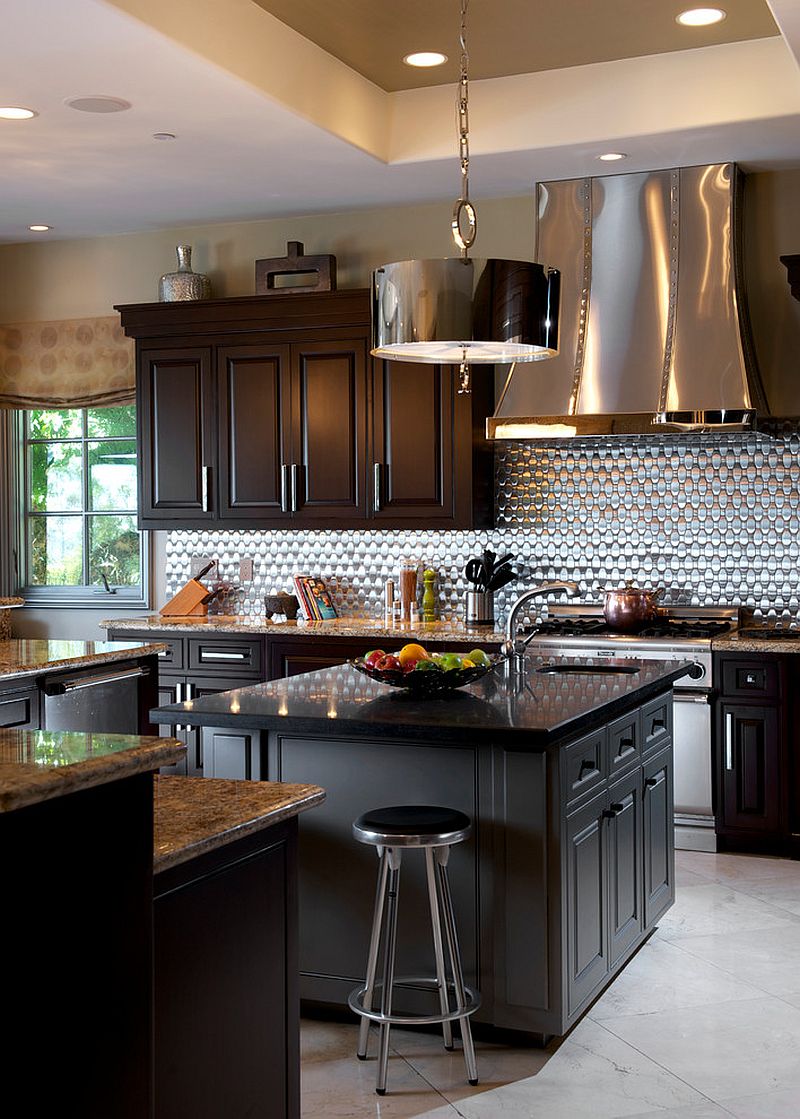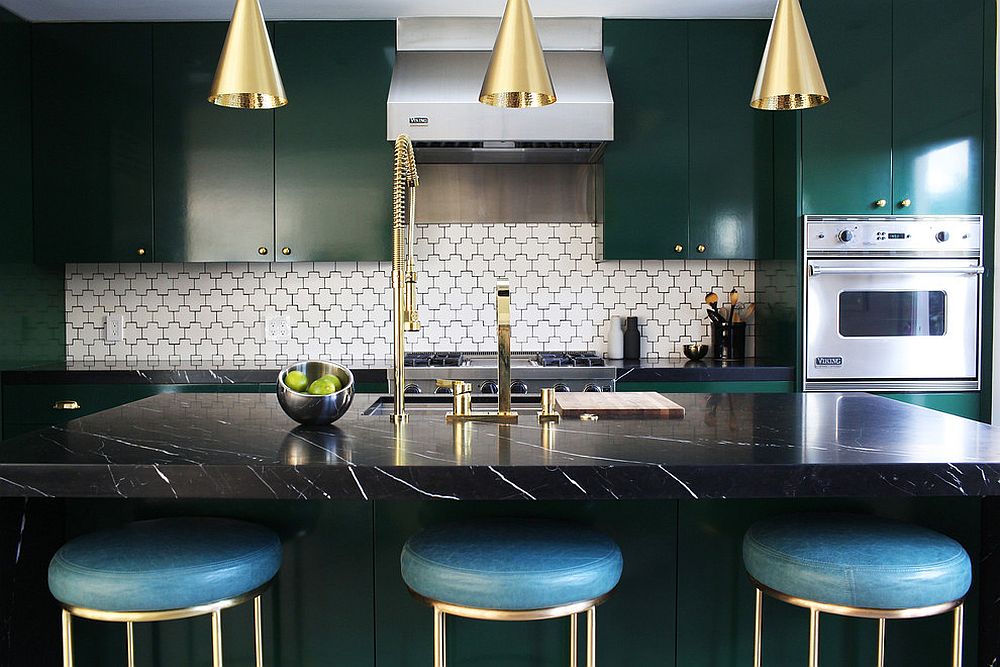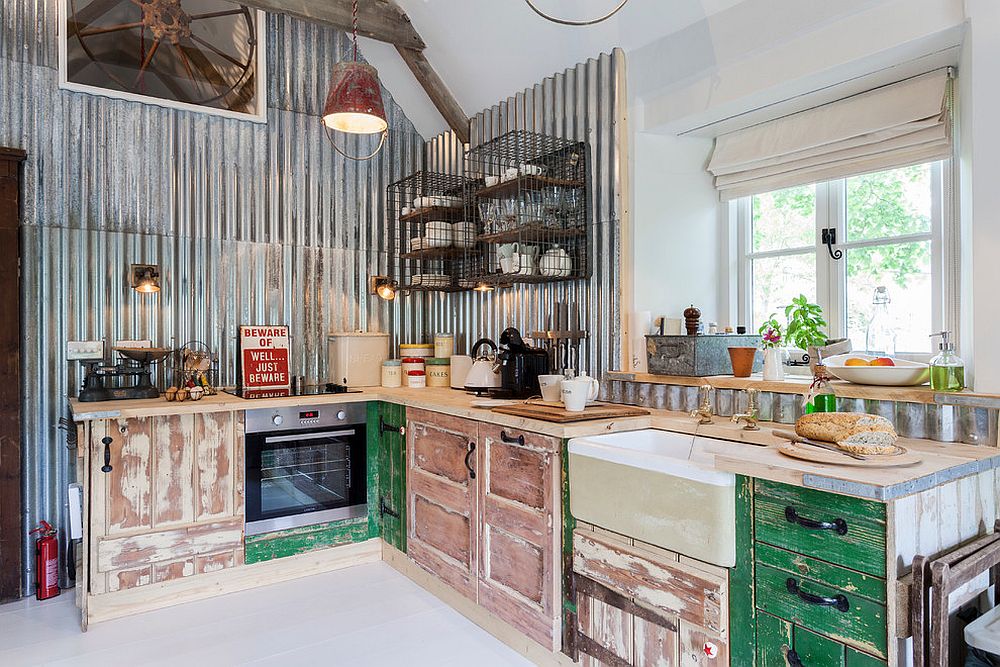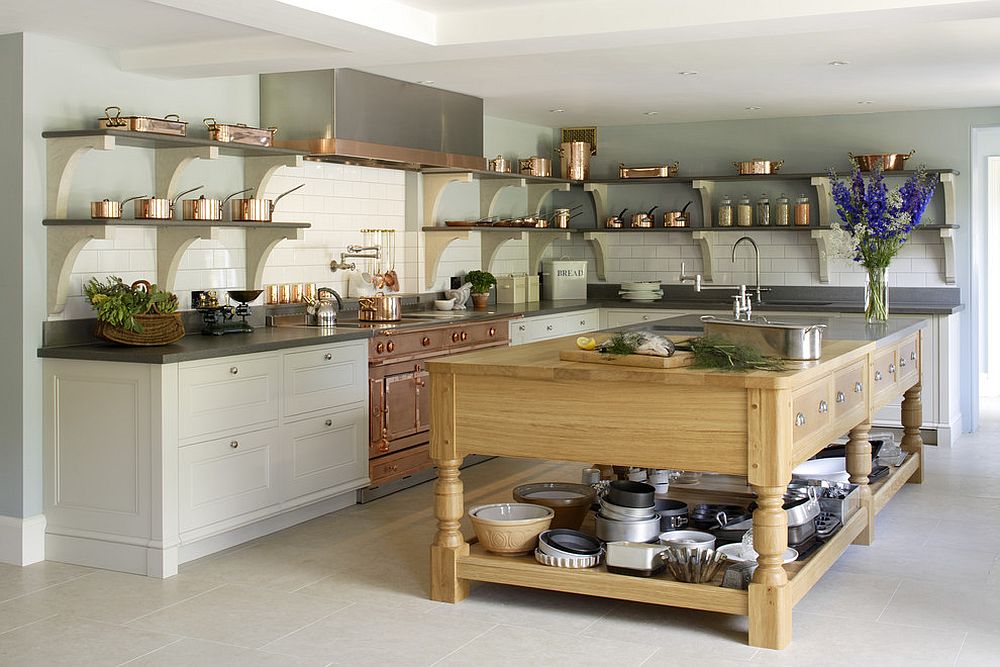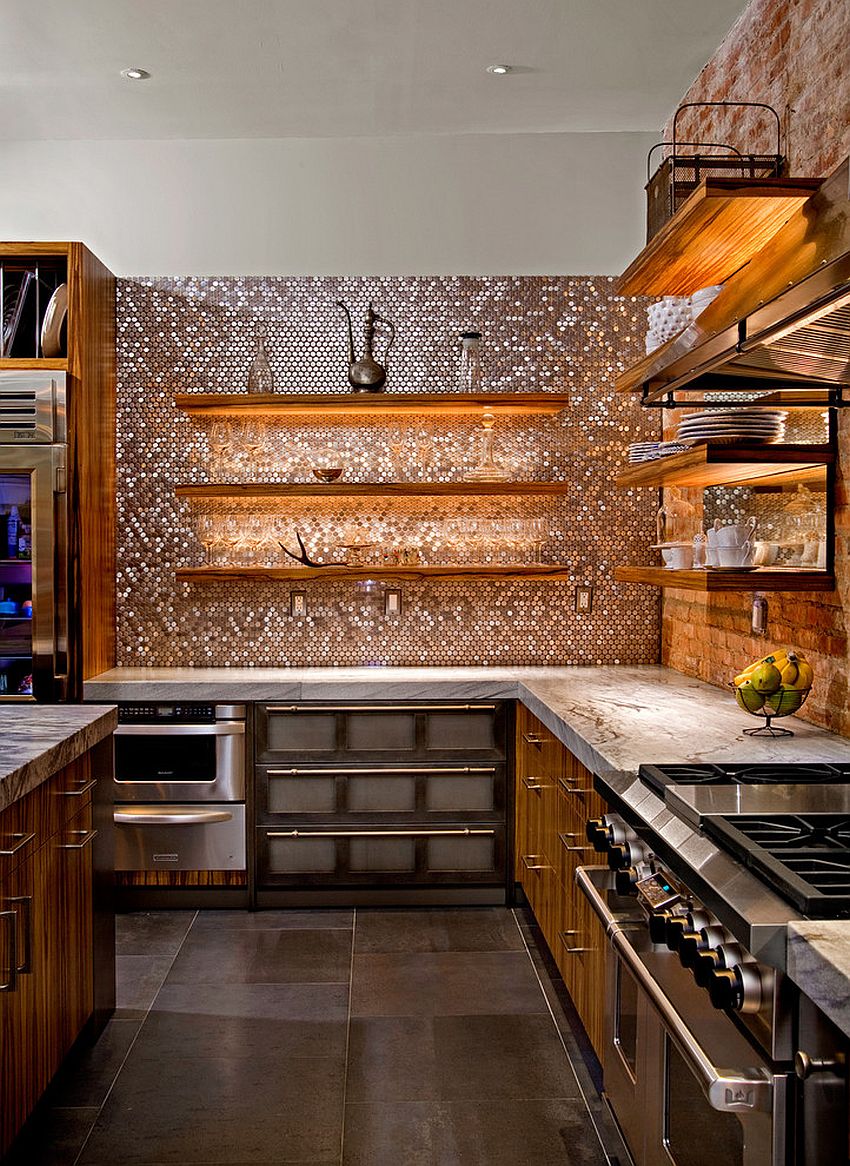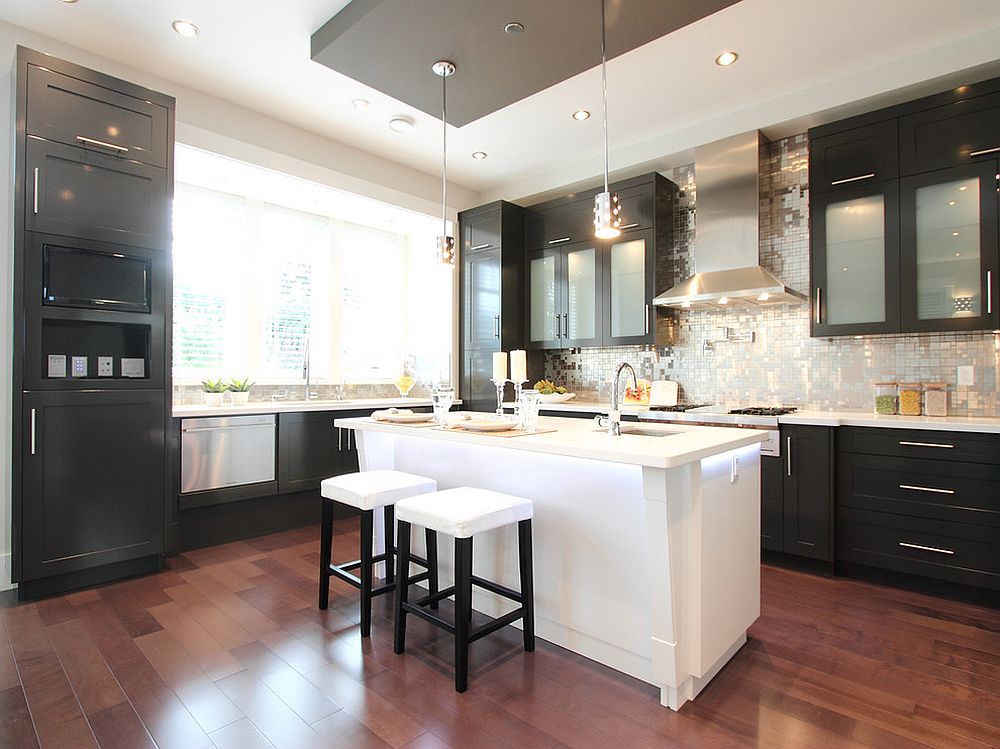 Cannot Shake those Shaker Style Cabinets!
A classic that only seems to have been improved by our love for polished, contemporary design, shaker-style has made a huge comeback in the last few years. These gorgeous cabinets add symmetry and sophistication to the kitchen in an understated fashion. With many variants and endless options, a shaker-style kitchen finds space next to minimal, modern living rooms with ease.