Modern commercial outlets need to be much more than just functional spaces that work. Cafes, restaurants, eateries and saloons need to exude a style and persona of their own – one that elevates their brand image and overall ethos. All this has to be done while keeping the customers engrossed and leaving them wanting more. If that sounds like a really difficult job, then it really is! The Tuíra Açaí designed by Traama Arquitetura in Brasília, Brazil is one such comfy outlet that gets a vivacious makeover anchored in wood, rope, green and purple. The combination is both exceptional and fun and slows the architects to create a custom interior that is unlike anything else.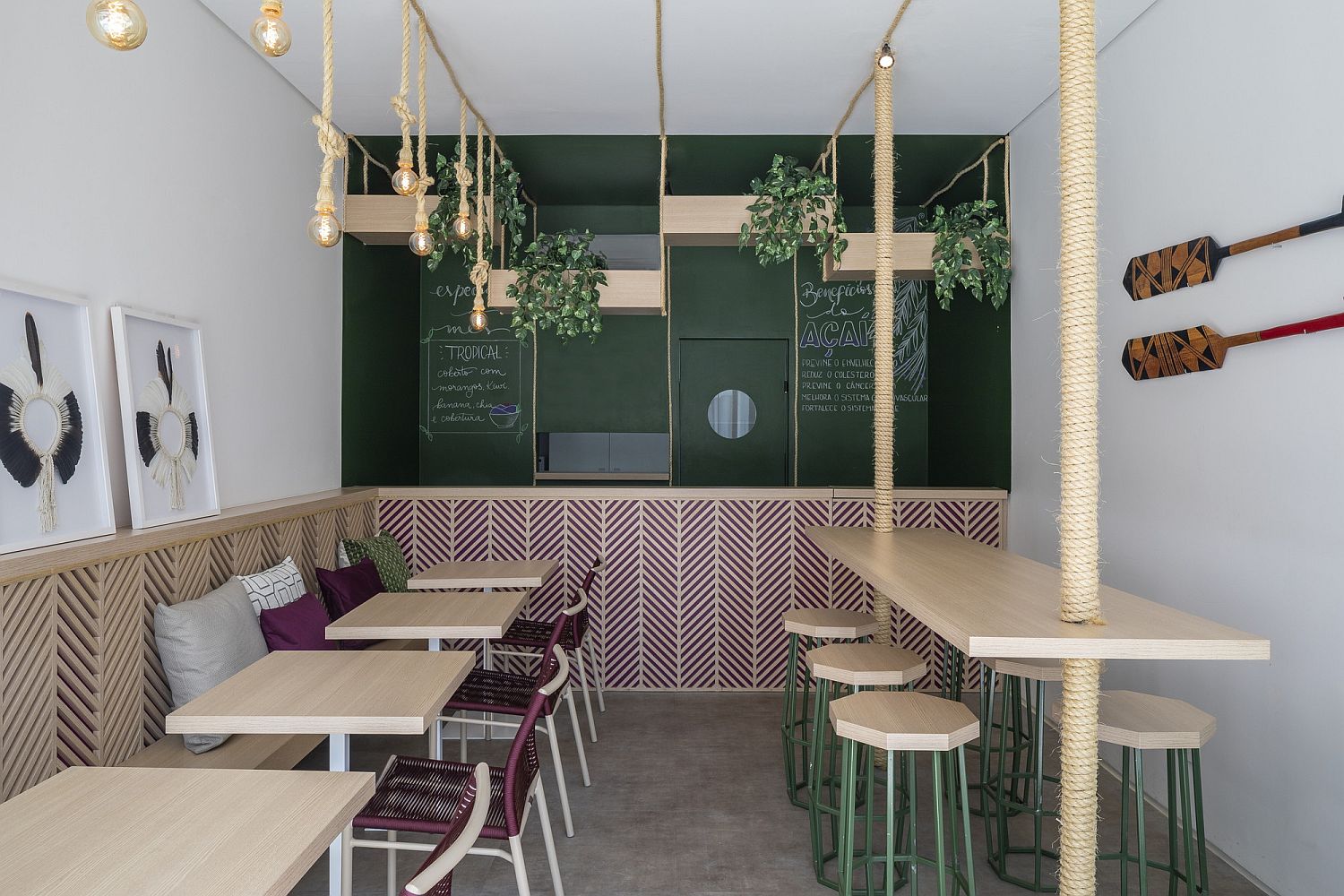 It is the chevron pattern wooden backdrop that first grabs your attention as you step inside while the Edison bulb lights hanging from nautical ropes add a sense of intrigue. Green is the color of choice for the backdrop with natural plants and wooden boxes further elevating the palette. Pops of purple comes in thanks to the use of accent pillows and the kitchen, counter and main saloon are delineated in an organic and pleasing fashion. An ambiance that helps one relax and a façade that draws you in complete this gorgeous Brazilian outlet! [Photography: Haruo Mikami]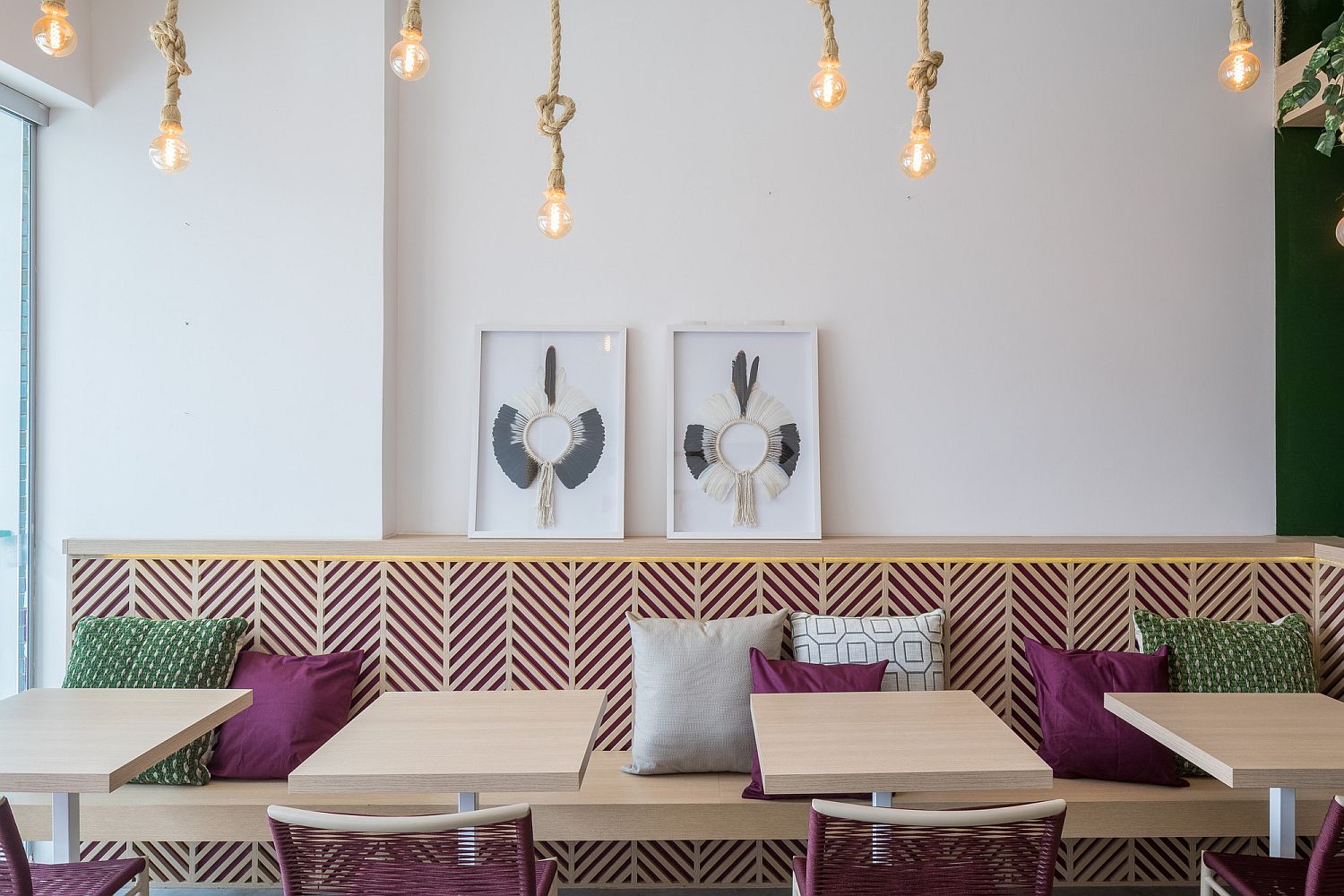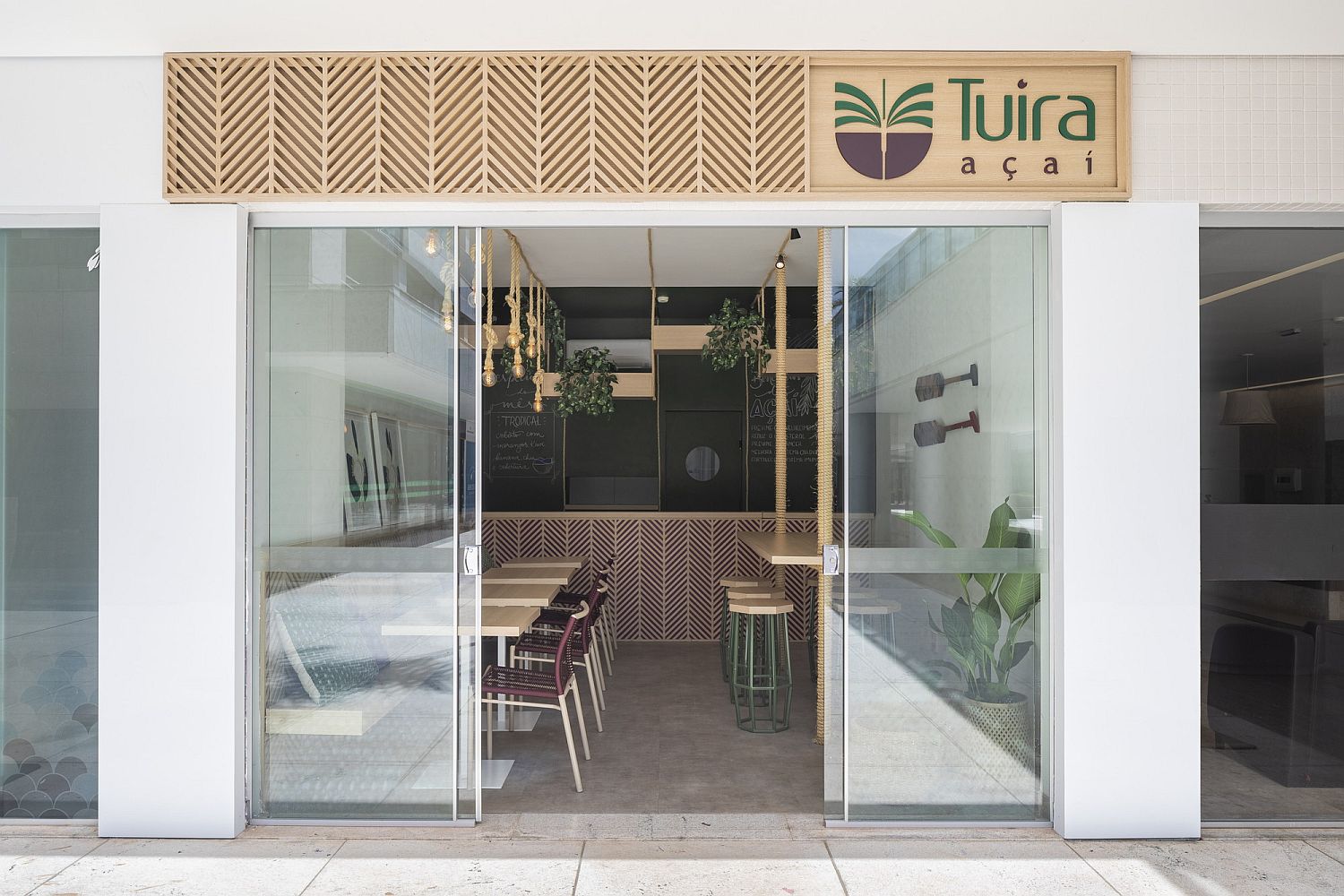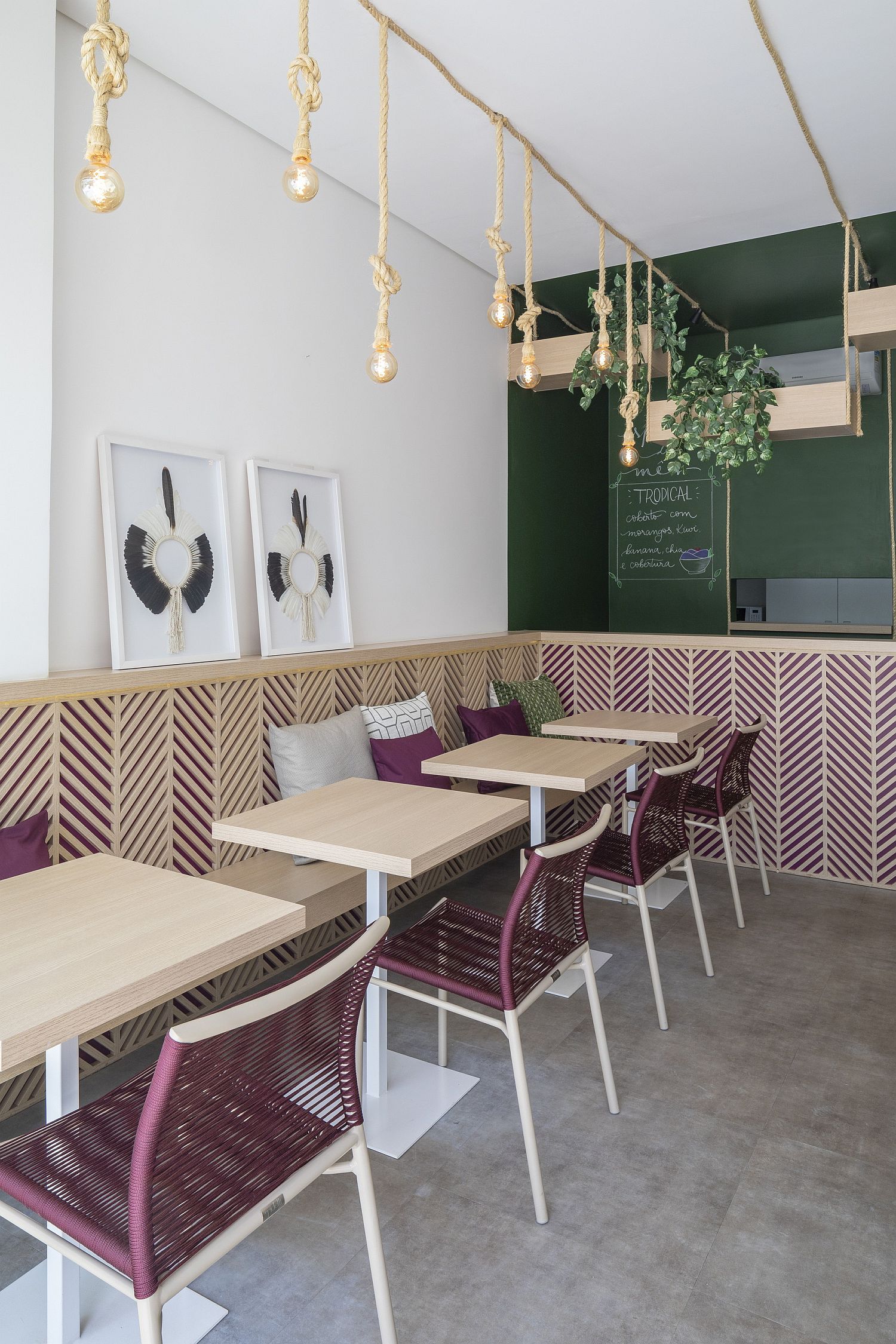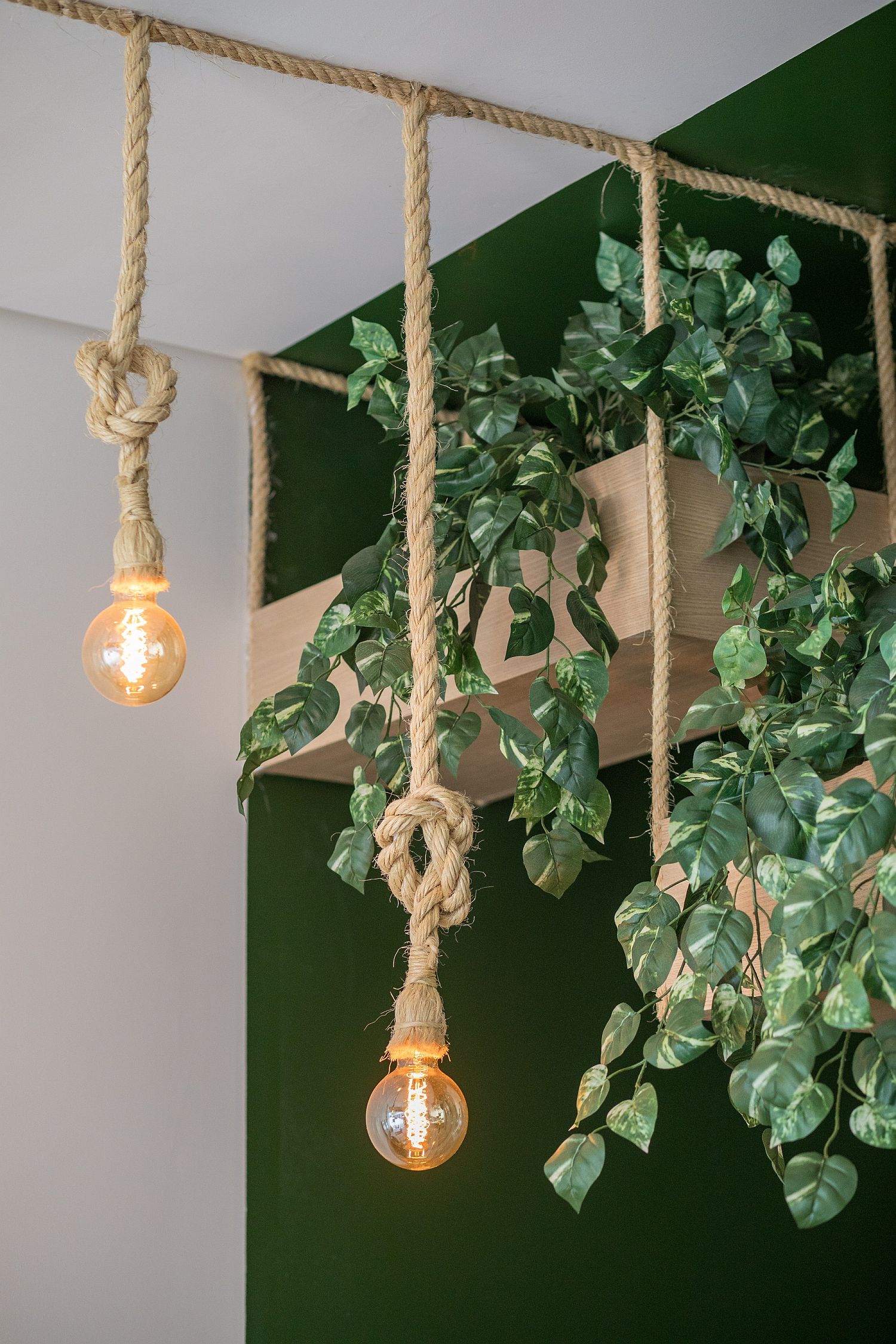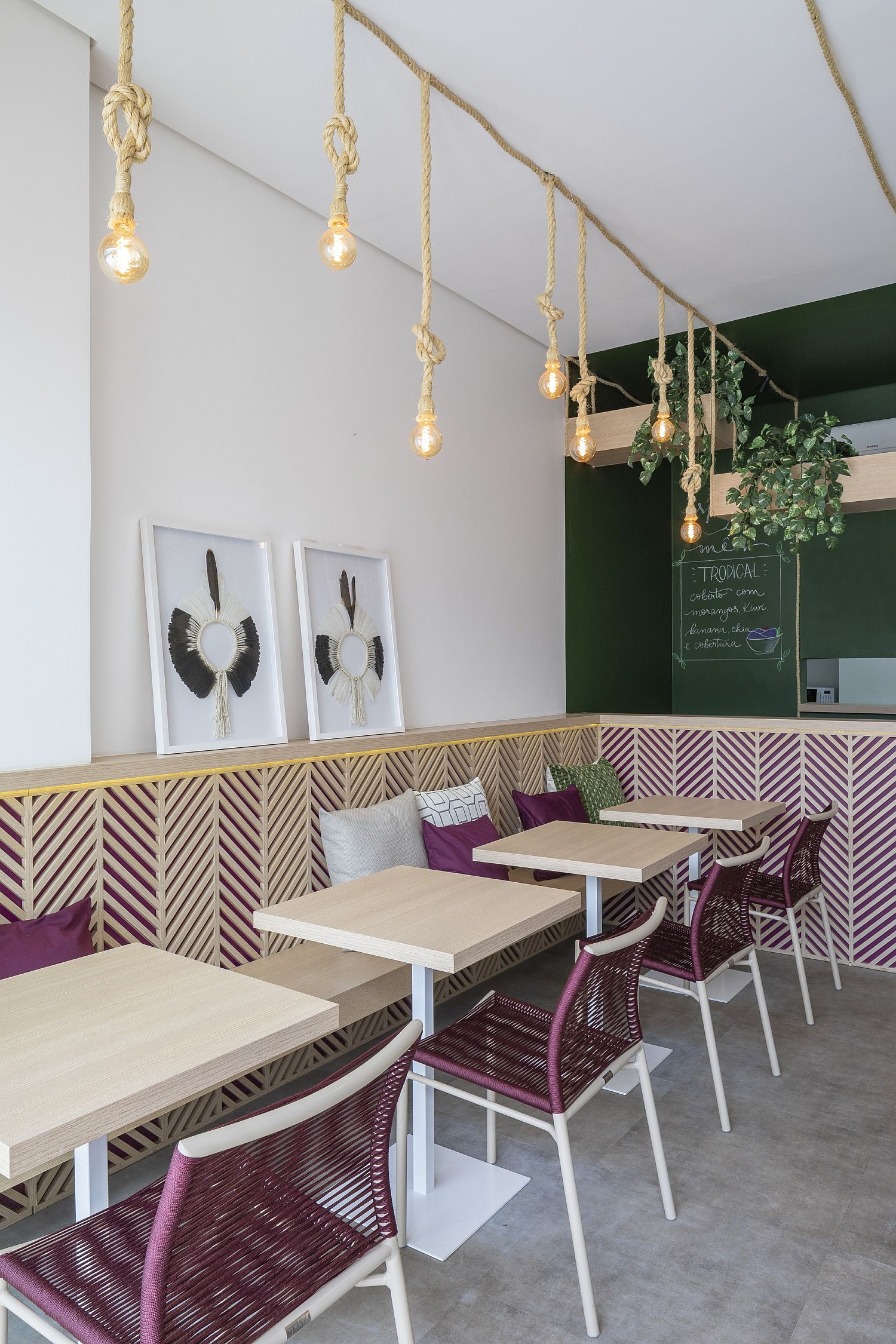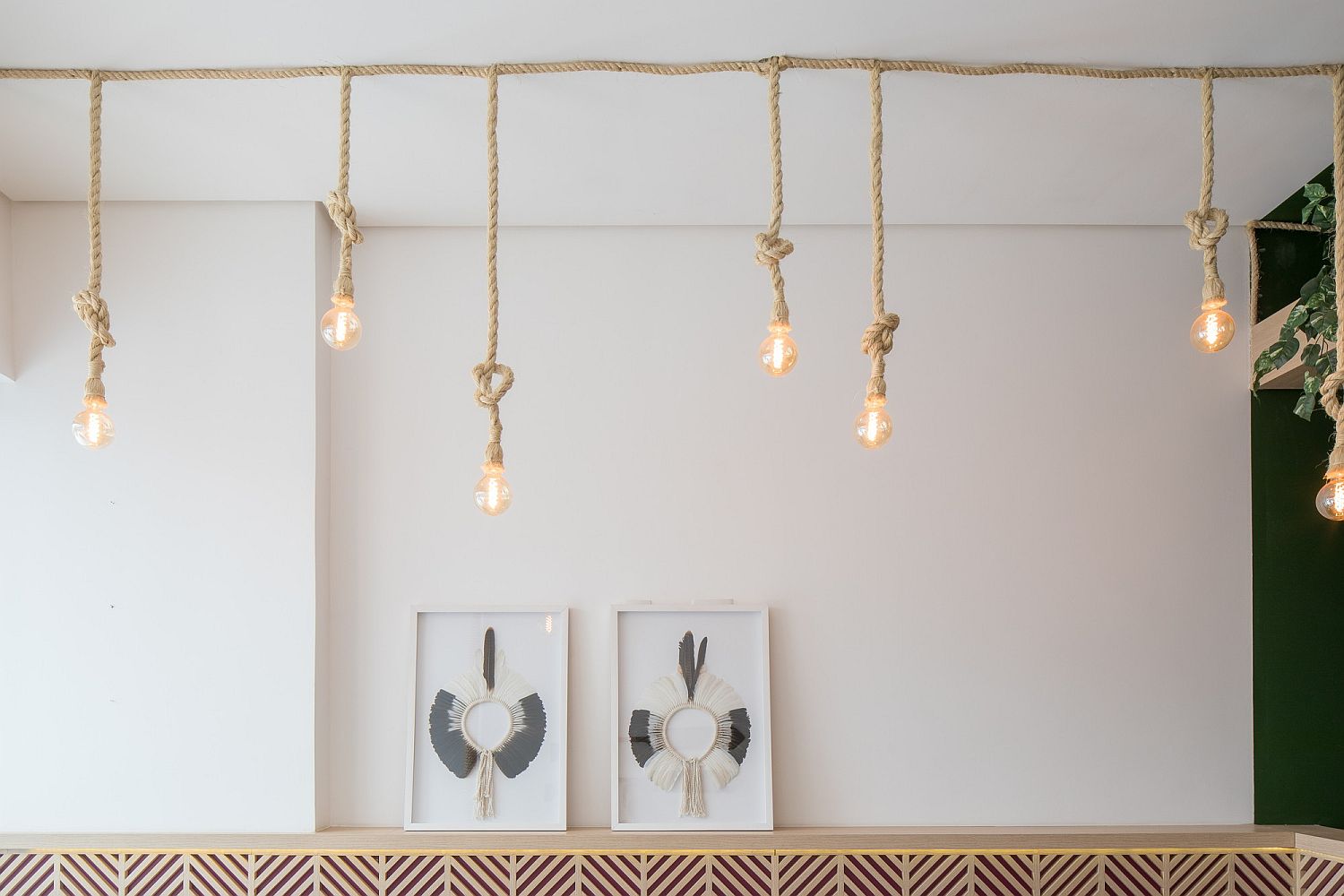 In the saloon the counter was placed between the kitchen and the saloon. This space had the cashier, complements area and deliver the final products to clients. To make an intuitive flux we designed a central aisle, to lead the client to the order area, in the left a linear bench with tables, in the high a high table with stools.