An island is the main focal point in the kitchen. With a few different styles available, you can always choose the right fit for your layout and needs. Some kitchen island styles favor functionality, while others focus on aesthetics. If you aren't sure which one is the right choice for you, we've featured the different types together with their pros and cons. Looking through these will help you choose the right style for your needs.
Galley kitchen island
With a spacious worktop, galley kitchen islands are ideal for cooking enthusiasts. This island design provides storage space without inaccessible corners. Also, it is an excellent option for setting a clear line in open-plan spaces. You can comfortably fit bar stools for seating, although this design might not be unique enough if you want something bold.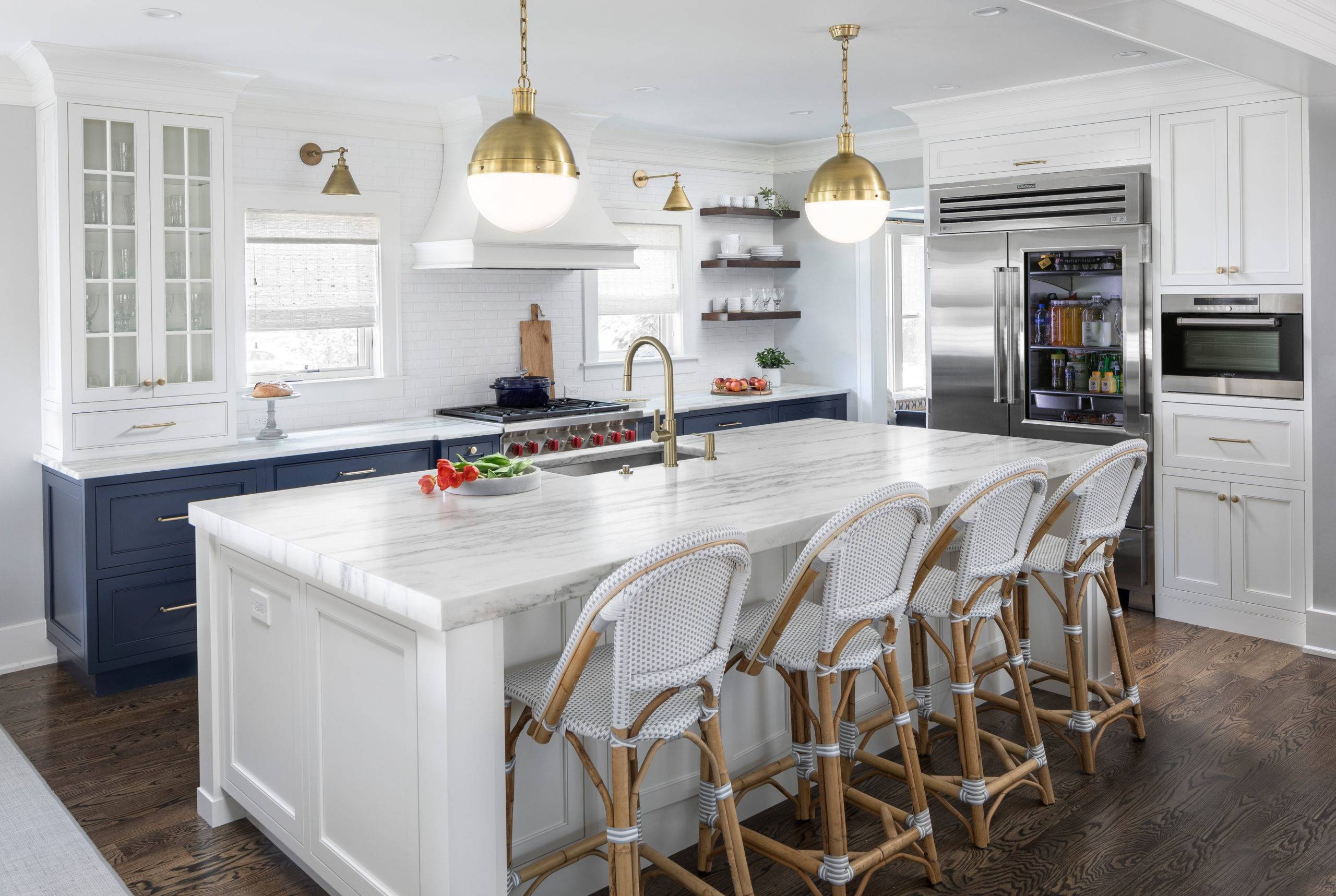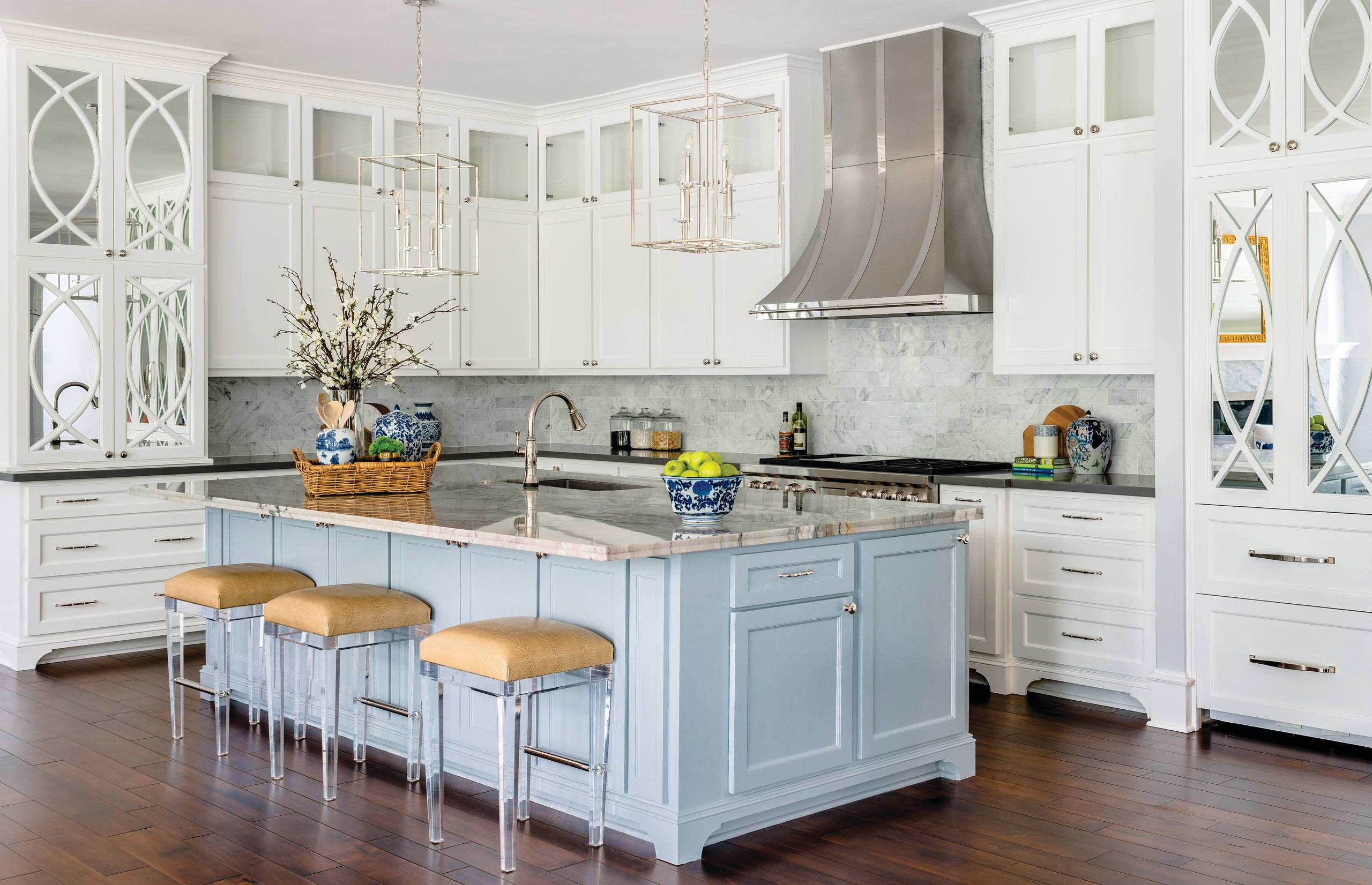 Circular kitchen island
When you want to make a bold statement and add character to your kitchen, this design is all you need. You will love the entertaining options that this circular design provides, with its upscale seating area. And with an ample worktop, you have enough space for preparing a feast and hosting large gatherings. However, the specific design makes it challenging to implement storage options. And you can't fit most standard appliances. The circular design is purely for aesthetics and added counter space.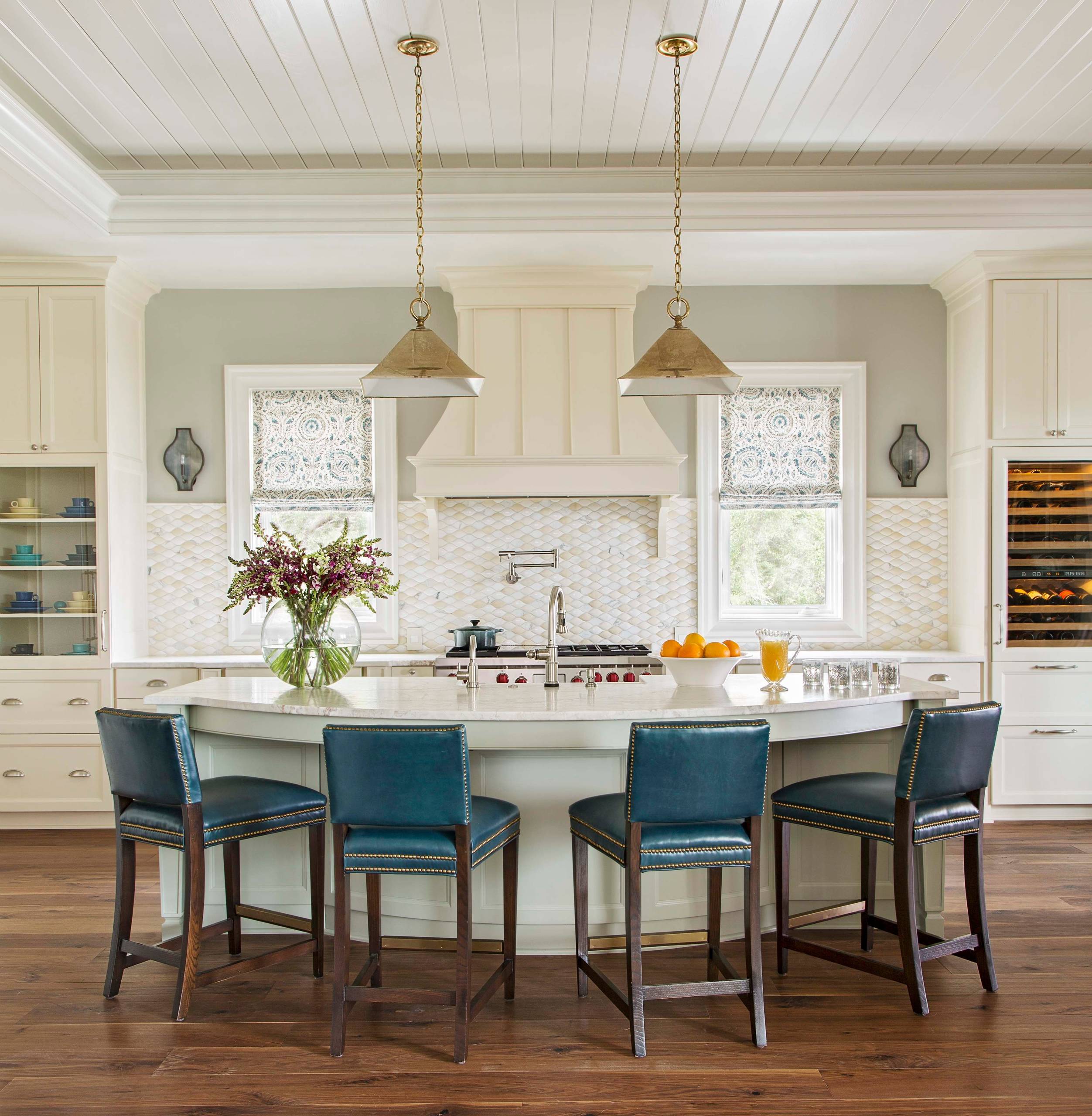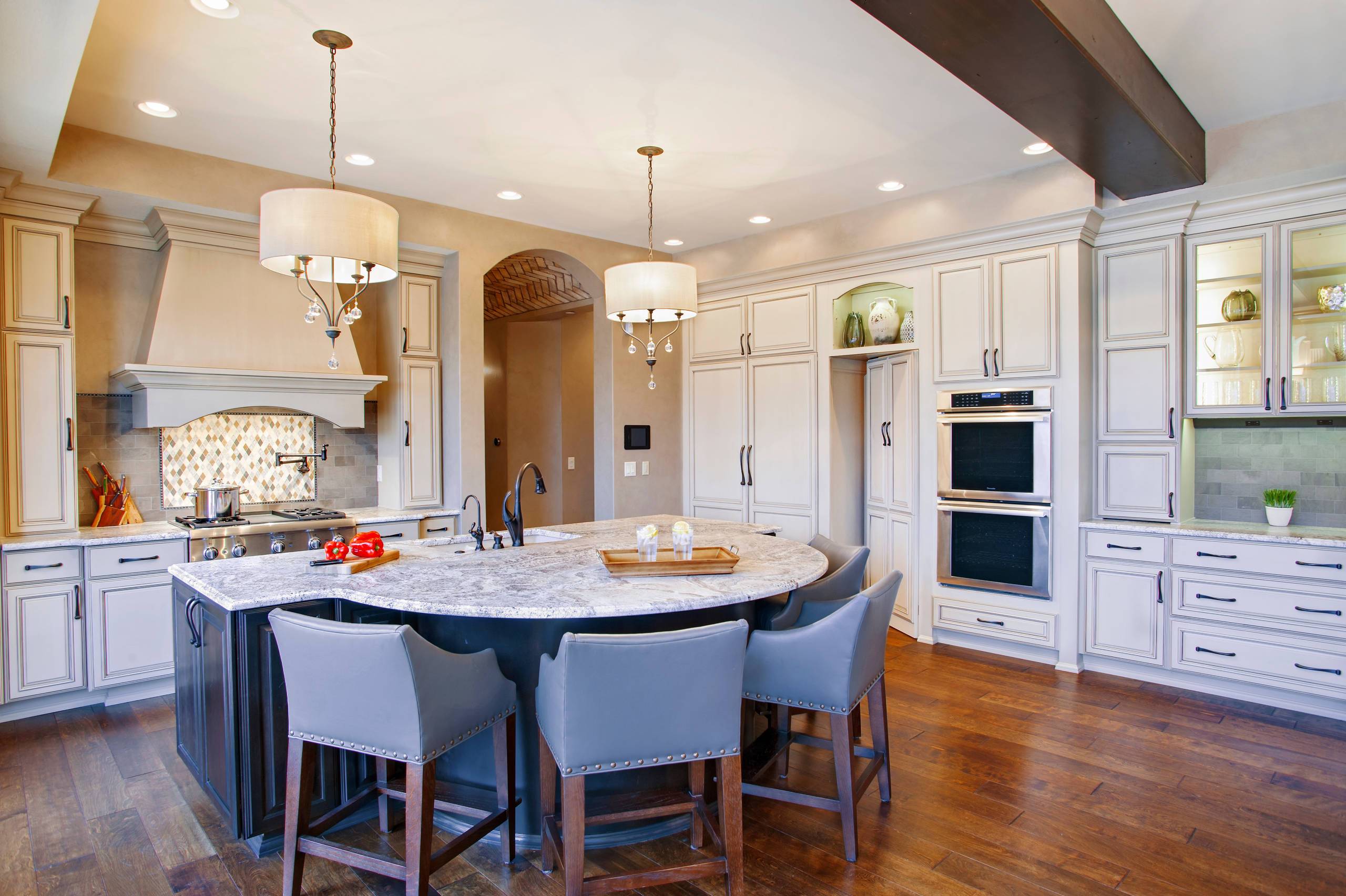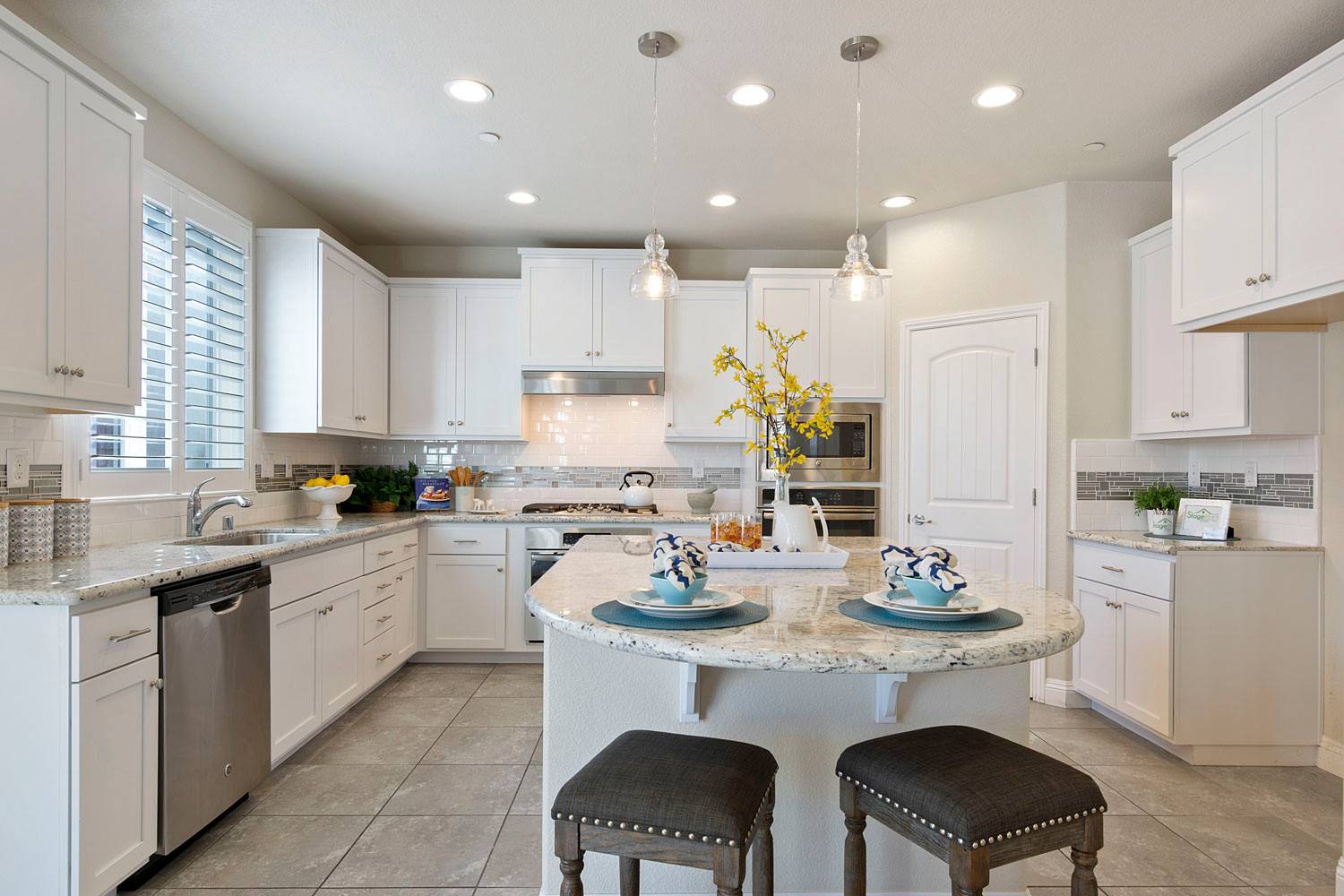 L-shaped kitchen island
If you are into cooking, an L-shaped kitchen island is the right choice. With plenty of countertop space, you can easily prepare a delicious feast for family and friends. Also, the L-shape makes it easy for more than one cook to do their job simultaneously. However, this shape can interrupt the traffic flow and create an awkward kitchen layout. And while the extension adds storage space, the corner is practically unreachable, making storing less convenient.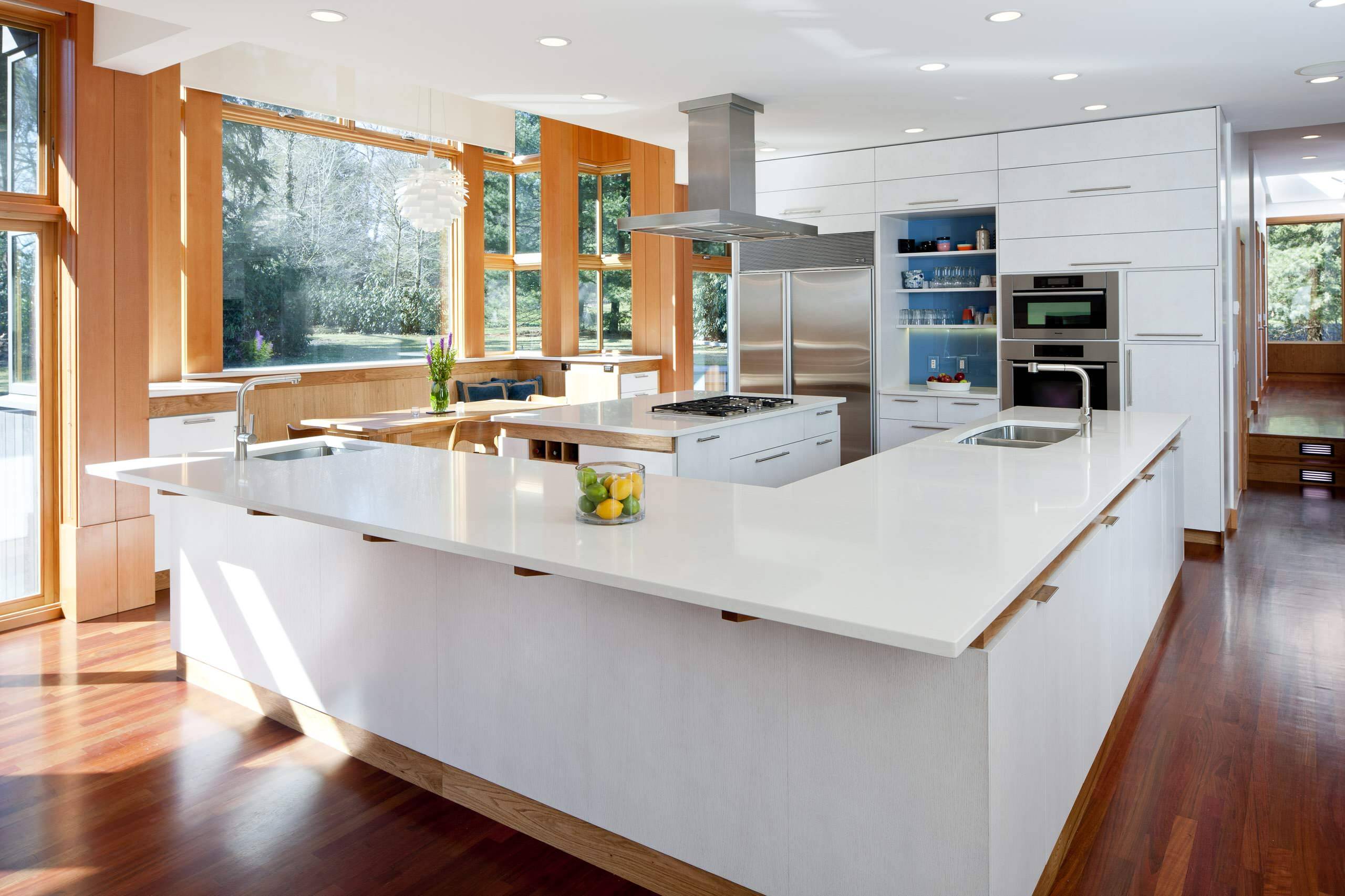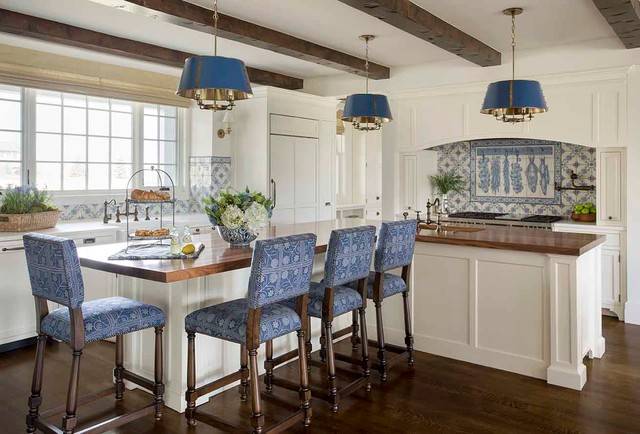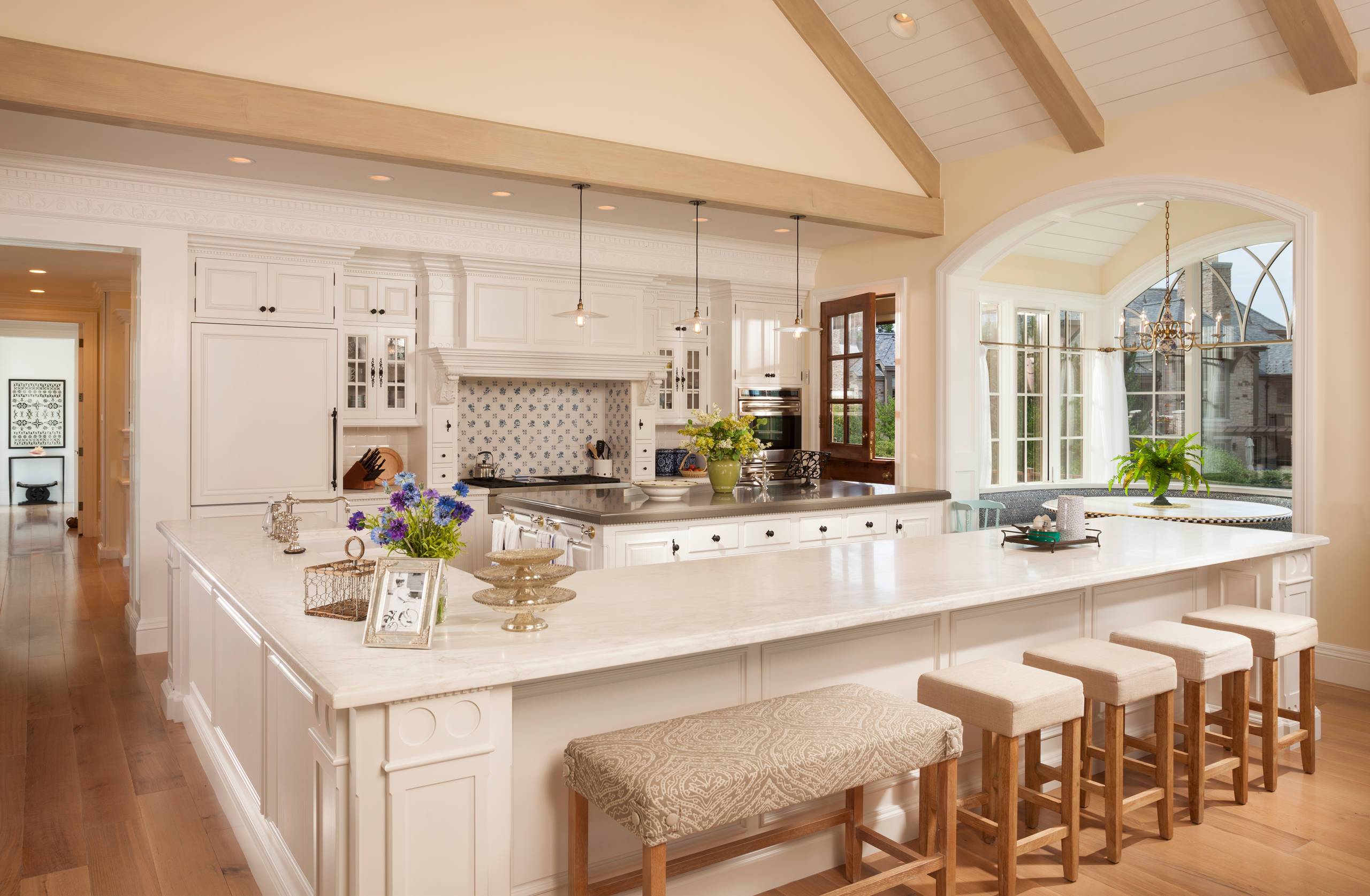 Furniture style kitchen island
A furniture-style design adds personality and charm to the kitchen. Also, it might be a more affordable option than traditional kitchen islands. Whether it is a thrift store find or a custom-made piece, it will make a statement in your kitchen. However, the furniture-style island doesn't offer ample storage space, and the worktop won't be as durable as natural stone.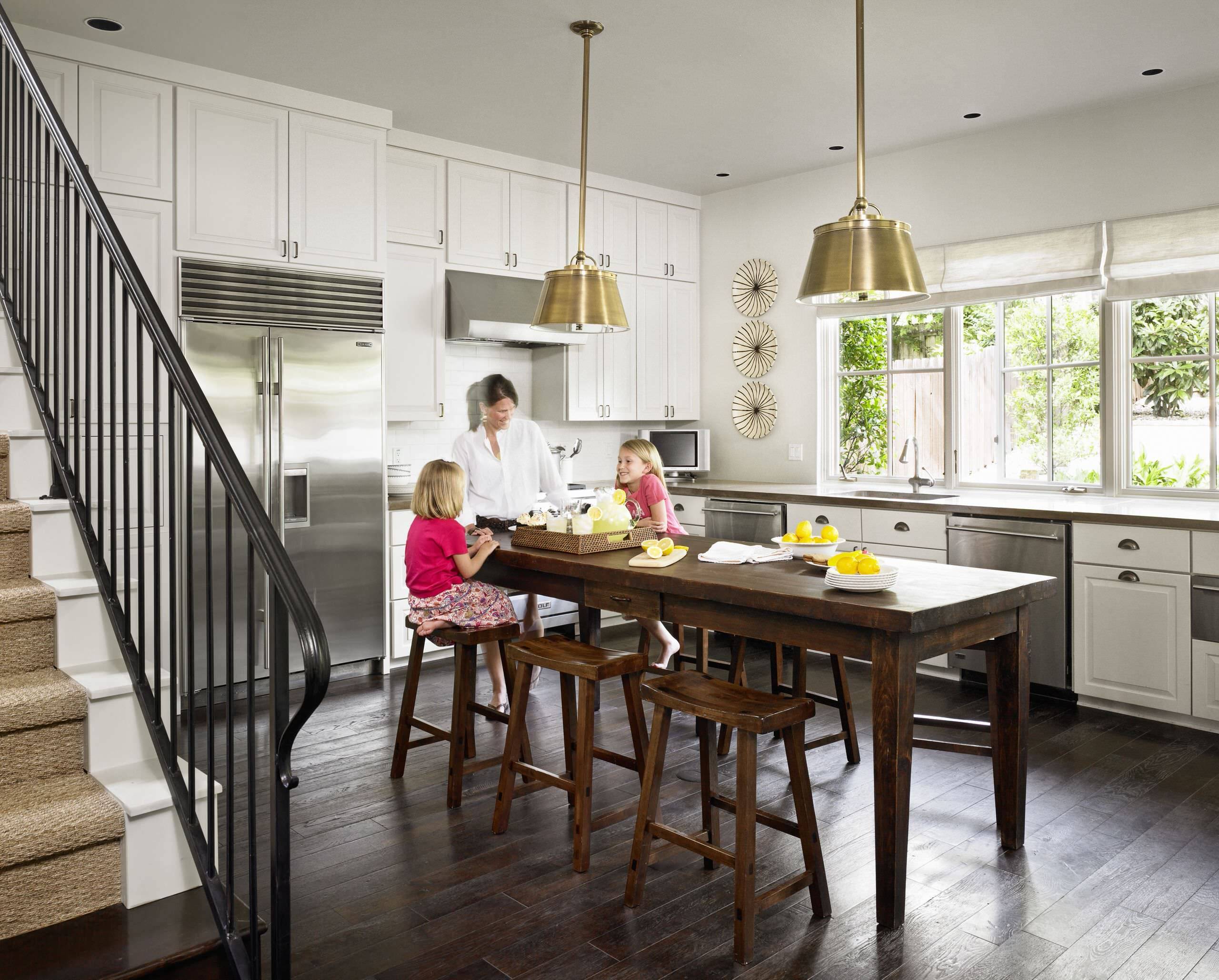 Small kitchen island
When the other designs disrupt your traffic flow and create an awkward layout, it might be best to stick with a small kitchen island. The compact design provides an additional countertop surface while not taking up much of your precious space. You can turn it into a dining table for convenience. It's a two-in-one solution for limited spaces!