A minimalist kitchen provides functionality and a clean, streamlined look. Minimalism isn't only a trending decor theme but is adopted as a lifestyle, as many people prefer environments that aren't overstimulating. And most of us can agree that a clutter-free environment provides a more streamlined cooking process.
If you want to embrace a minimalist approach in your home, this post is for you. We share a step-by-step guide to creating a minimalist kitchen that aligns with your unique needs!
Declutter
The first step toward creating a minimalist kitchen is to declutter. The kitchen tends to be a final destination for all those random items that don't have a designated home. Removing those things that aren't a part of your food prep is a great starting point.
Next, move to the kitchen storage. Decluttering the dishes you don't use frees up space, allowing for a more streamlined cooking process. Keep the dishes that meet your everyday needs, plus a few spares for guests. This is also an excellent opportunity to declutter your extensive mug collection.
Next, you need to let any duplicate tools go. Having more than two spatulas doesn't fit the minimalist mindset. Unless you're an avid home cook, it is better to donate duplicate utensils.
Similarly, you don't need to have that many pots and pans for everyday cooking. Consider your needs and keep only one saucepan, up to two skillets, and only two baking sheets. Once you have decluttered your utensils, it is time to organize the kitchen drawers. Invest in drawer dividers or compartments to keep everything within arm's reach.
Many of us are guilty of keeping a cupboard full of plastic containers. While they are handy for food storage, hanging on too many empty ice cream containers creates a mess. Keep the ones you use for packing lunch, and get rid of any containers with missing lids.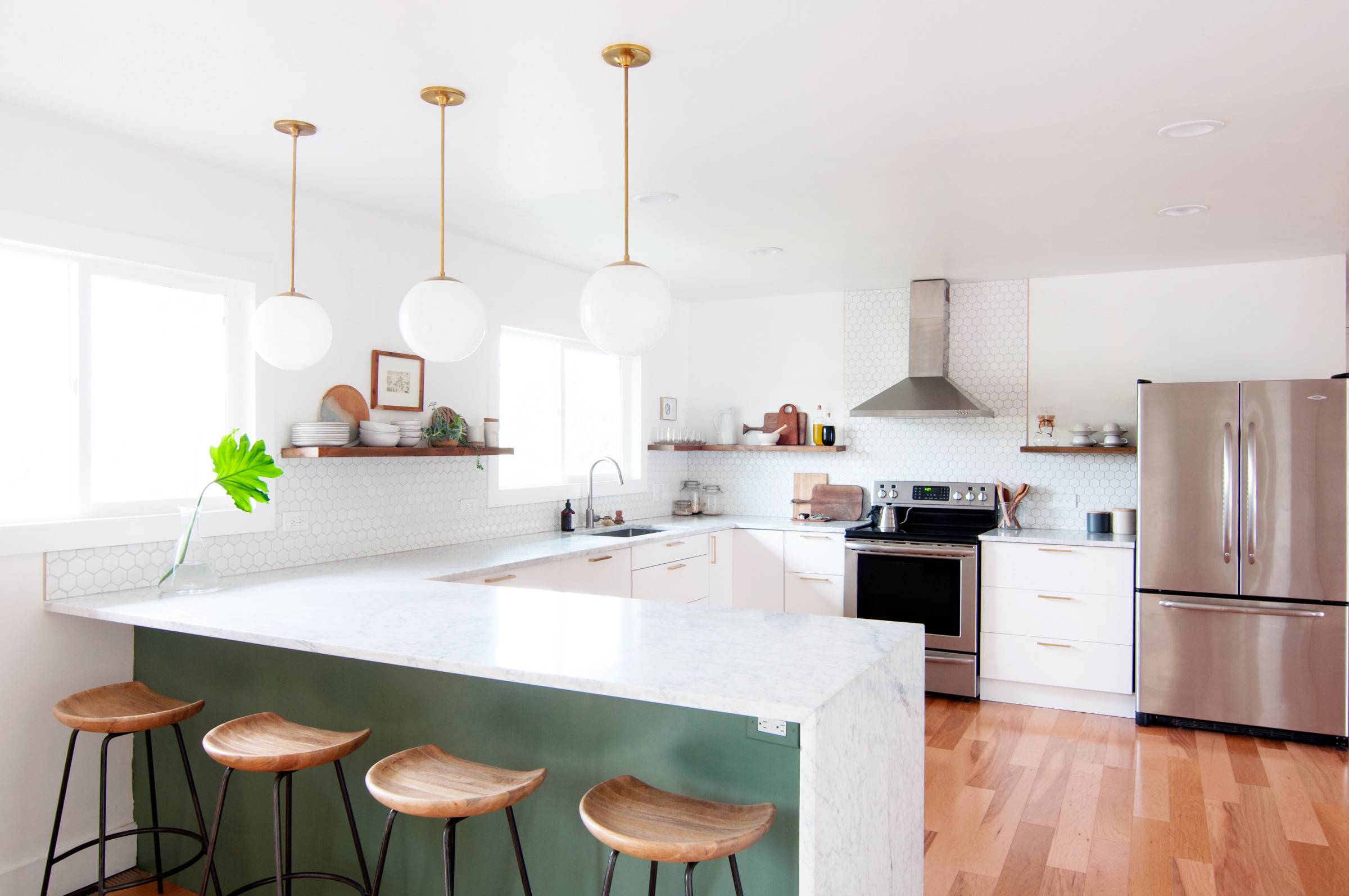 Conceal appliances
You should aim to free as much space as possible. This can be done by finding designated storage space for all the items on your countertops. If you can't live without coffee, leaving the coffee maker on the countertop is okay. But there is no point in keeping the blender here if you only use it twice a month.
Consider implementing concealed storage for the small appliances you rarely use. The kitchen countertops won't look so visually heavy, and cleaning is much easier.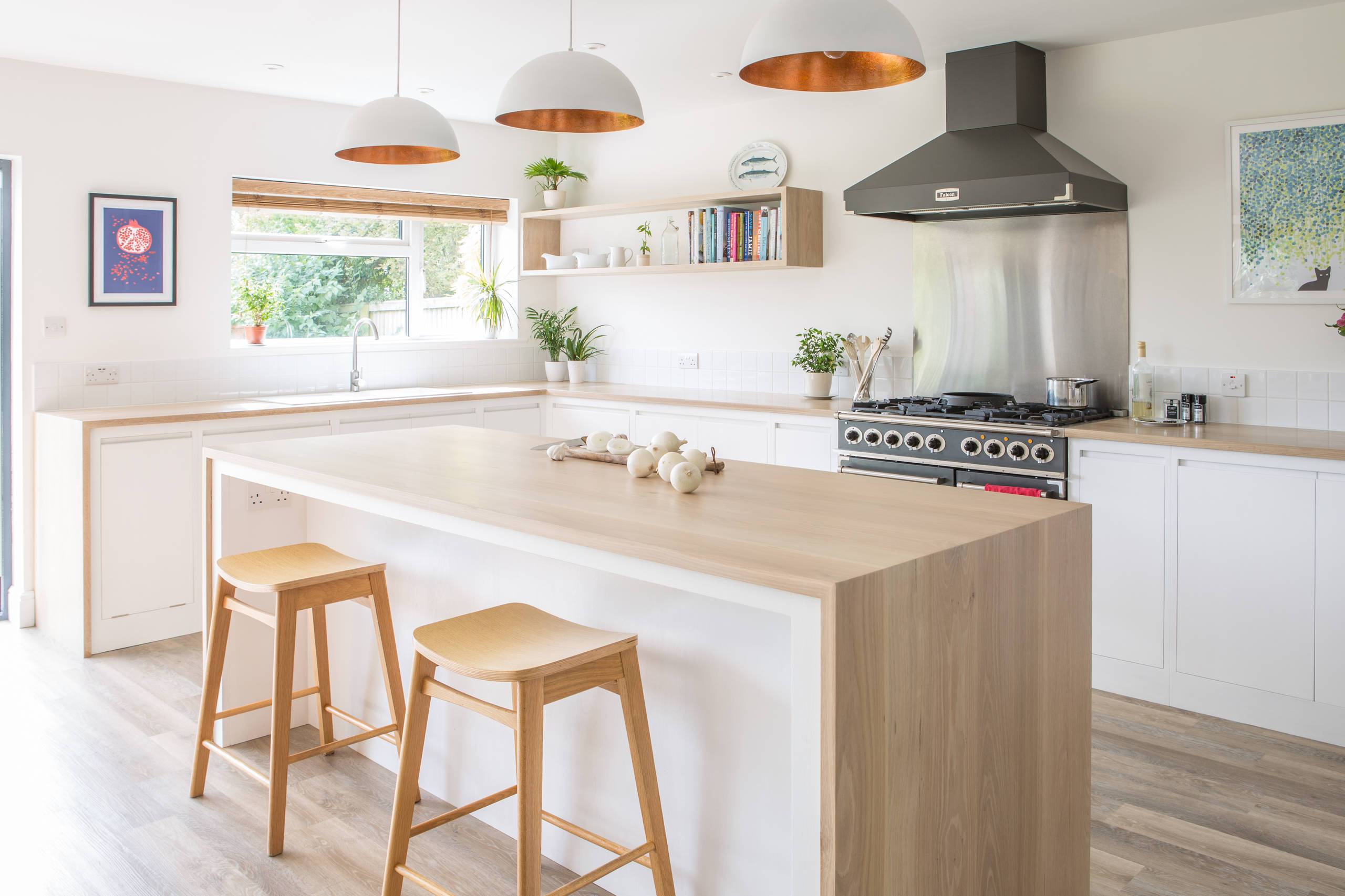 Update the hardware
The smallest details can have a big impact on the kitchen's overall look. Updating the hardware to sleeker options helps you achieve the minimalist look you're after.
A gleaming chrome faucet with clean lines and minimum details is an excellent fit for a minimalist kitchen. Replacing any round knobs with refined bars is another possible change to consider.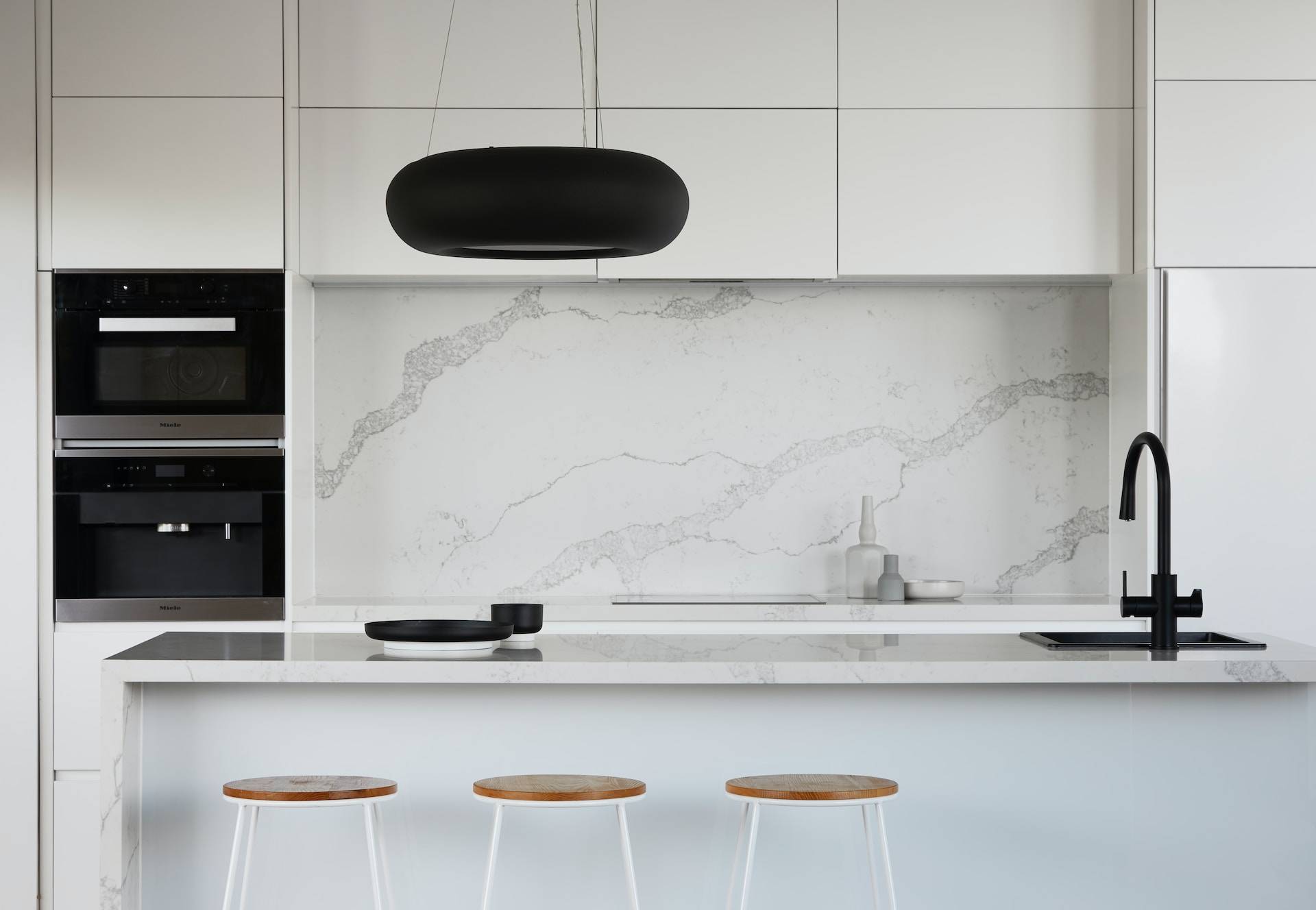 Organize your pantry
An organized pantry where everything is visible makes cooking much more straightforward and it also reduces food waste. If you're still holding onto any condiment packets, now is the time to let them go. Use clear containers to organize your ingredients and keep them easily accessible.
Get some inexpensive plastic baskets to organize the food items into sections. Group the cans and jars together. And if you have kids, don't forget to create a designated snack section.