Are you looking to spruce up your kitchen, but it isn't quite time for a full remodel yet? This article shares simple and affordable updates that can make a huge difference. From swapping out the hardware to getting a peel-and-stick backsplash, there are many ways to revamp your kitchen on a budget.
Update hardware
Even though the pulls and knobs are small details, they significantly contribute to your kitchen's overall aesthetic. Brass is a trendy option if you wish to replace any worn-out hardware.
If your knobs and pulls are in good condition, you can simply cover them with quality spray paint.
Paint cabinets
When buying new cabinets is out of your budget, a fresh coat of paint brings an instant change. Those mainstream wood tones might look dated. If those are the type of cabinets your kitchen has, it is time to introduce fresh and reinvigorating colors.
White, gray, cream, and greige are staple neutrals that never go out of style. Sage green and dusty blue are great paint choices if you want to add a pop of color but keep it subtle. Lastly, dark green and navy are bold colors with huge design potential. They also perfectly fit modern design schemes.
Under-cabinet lighting
If your kitchen feels dull and dark, it might be time to add under-cabinet lighting. This secret designers' trick is what makes kitchens look bright and airy. Since under-cabinet lighting is affordable, you shouldn't overlook it in your budget-friendly revamp.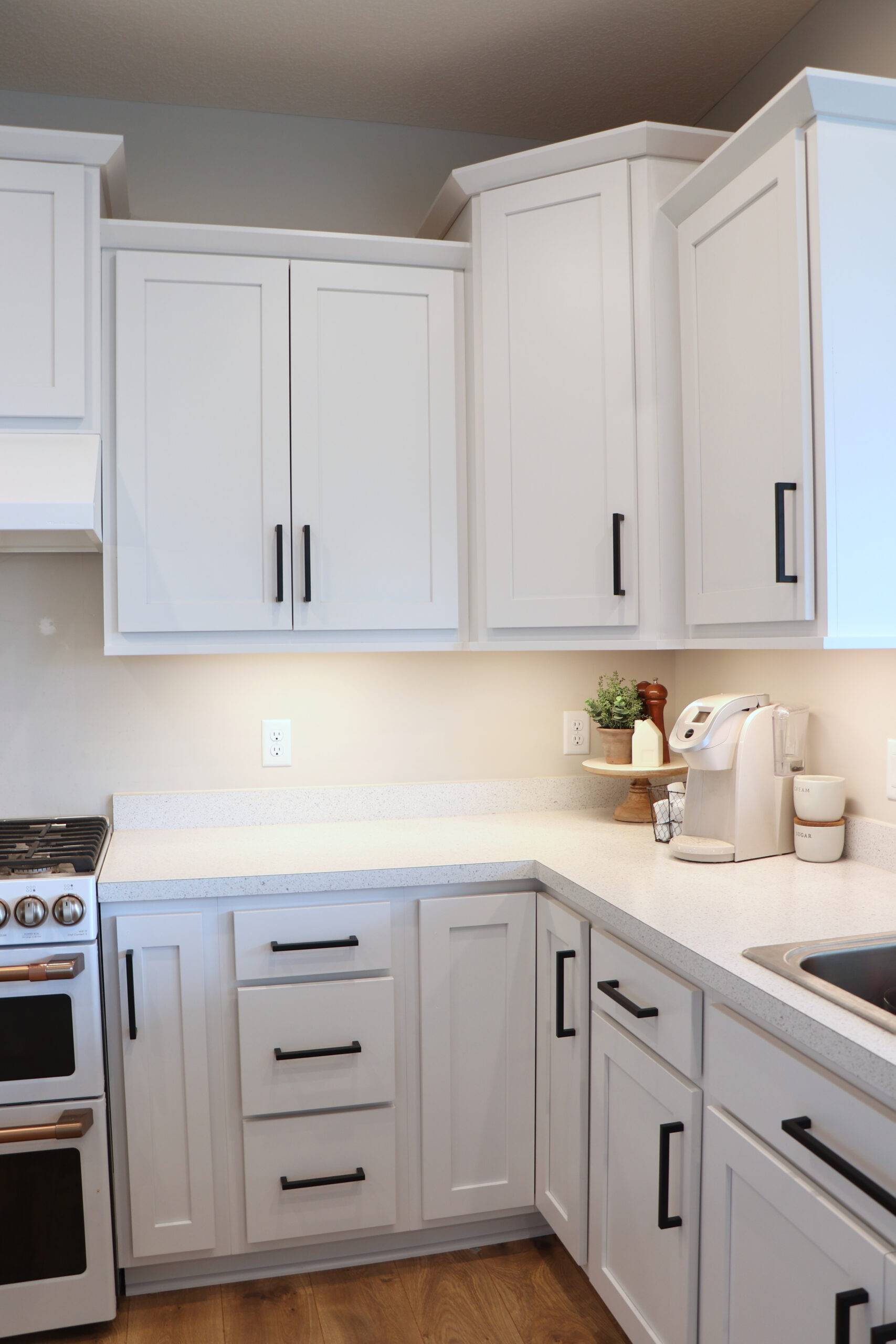 Colorful rugs
If your kitchen feels too cold and sterile, it's time to introduce some warmth. A colorful rug with a striking pattern adds a fresh touch to the kitchen design while not costing too much.
Additionally, a cozy rug is an excellent option for concealing damaged or dated kitchen flooring.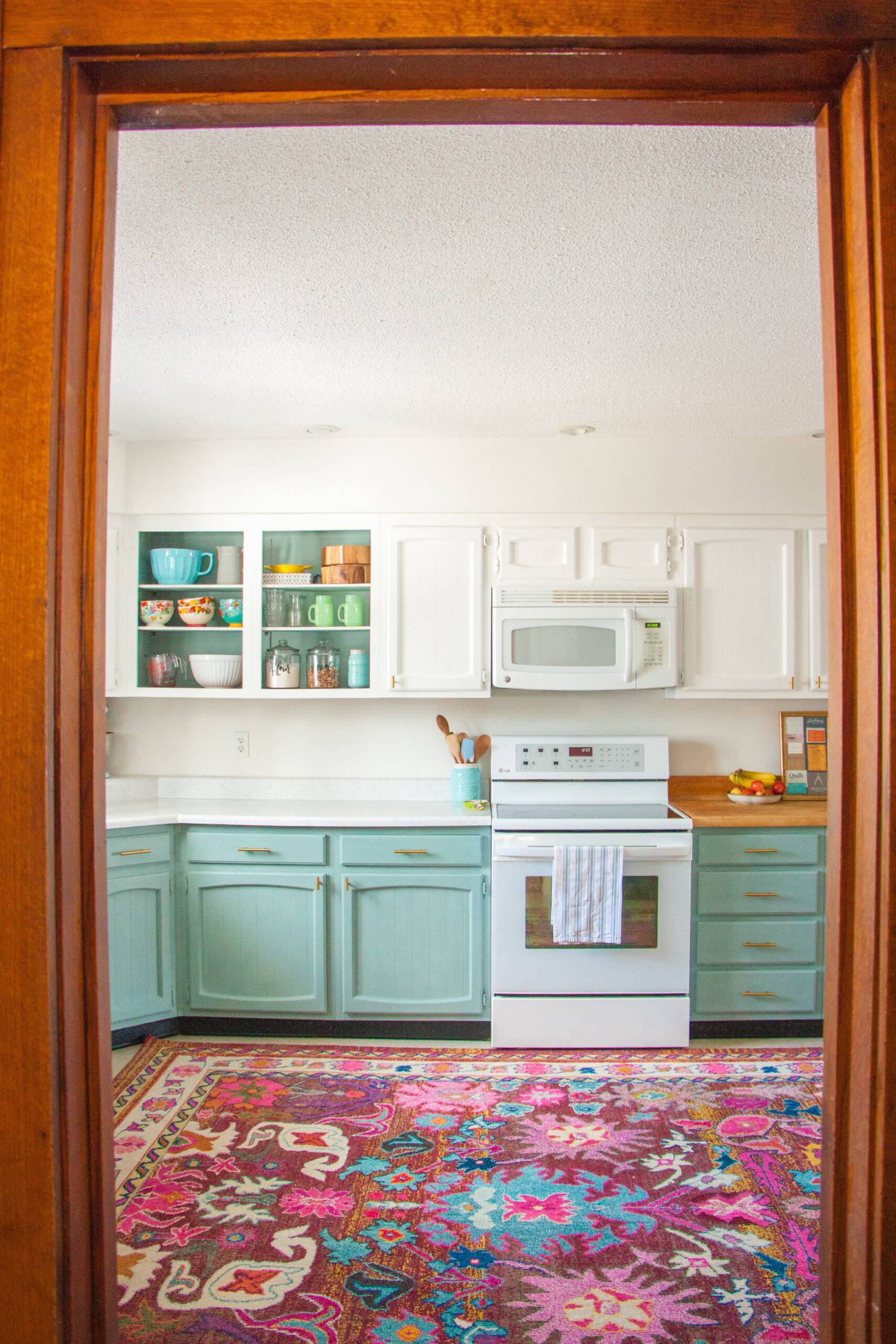 Peel and stick backsplash
A bold backsplash instantly elevates your kitchen's look. Both affordable and easy to install, this is a DIY project you can finish in one afternoon.
Go for a bold Moroccan tile to bring character to a simple kitchen. Or, stick with white subway tile for an elegant and timeless finish.
Add shelving
Open shelving is an excellent option if you could use extra storage space in the kitchen. Whether you want to add a coffee station or display decor, open shelving becomes the new focal point.
Bonus: you can switch out the decor occasionally to add a fresh touch.
Open your cabinets
Removing the cabinet doors is another simple way to update the kitchen that doesn't cost much, if anything. The open-concept storage keeps your dishes within arm's reach while they're on full display.
Show off your decorative pieces and add some potted plants for a relaxed kitchen vibe.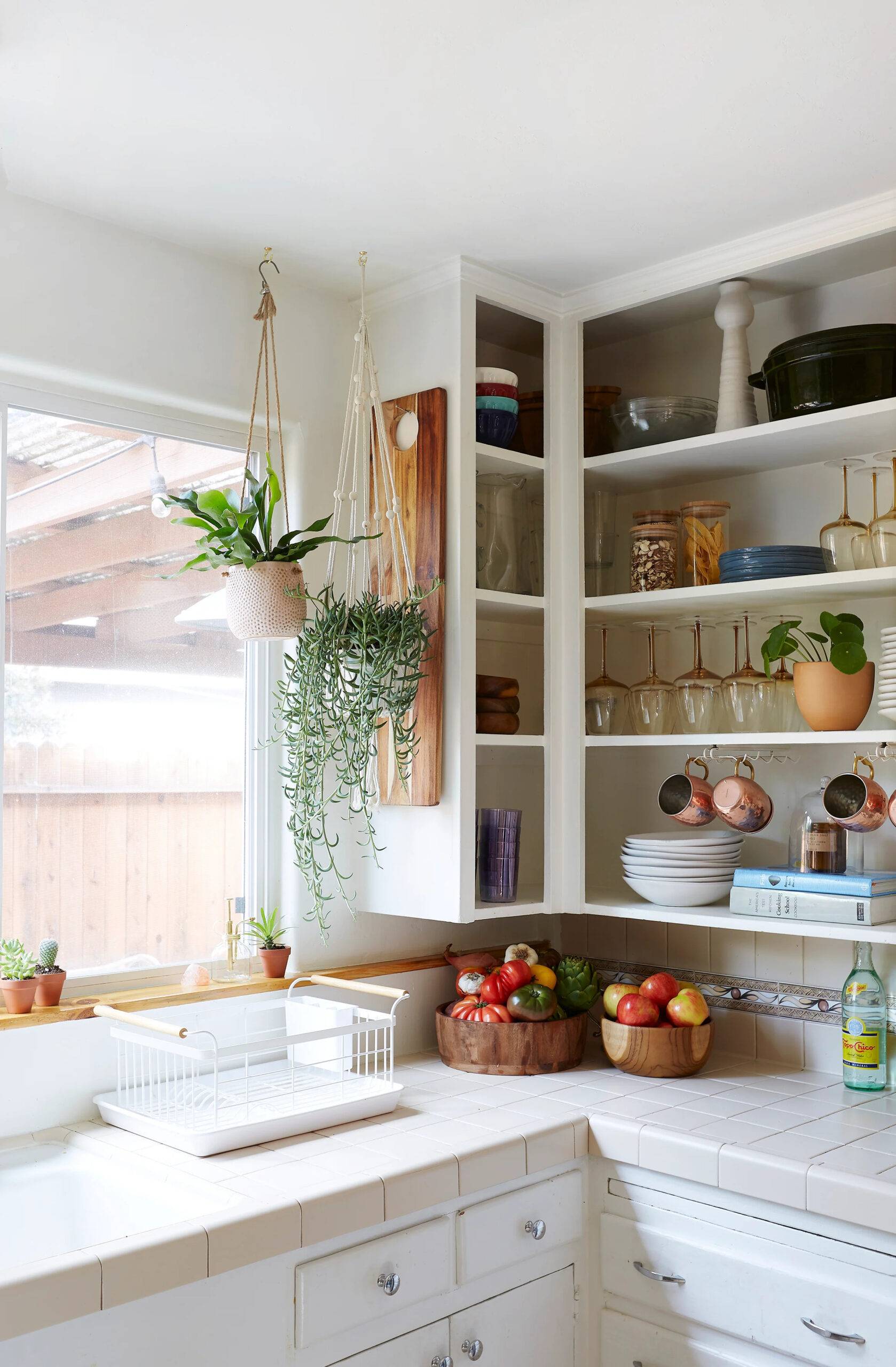 Add a breakfast nook
A cute breakfast nook makes your kitchen feel cozy and welcoming. Complement a window bench with a bistro table and extra chairs.
Style with fluffy pillows, a pretty curtain, and a round rug to curate an Instagram-worthy nook.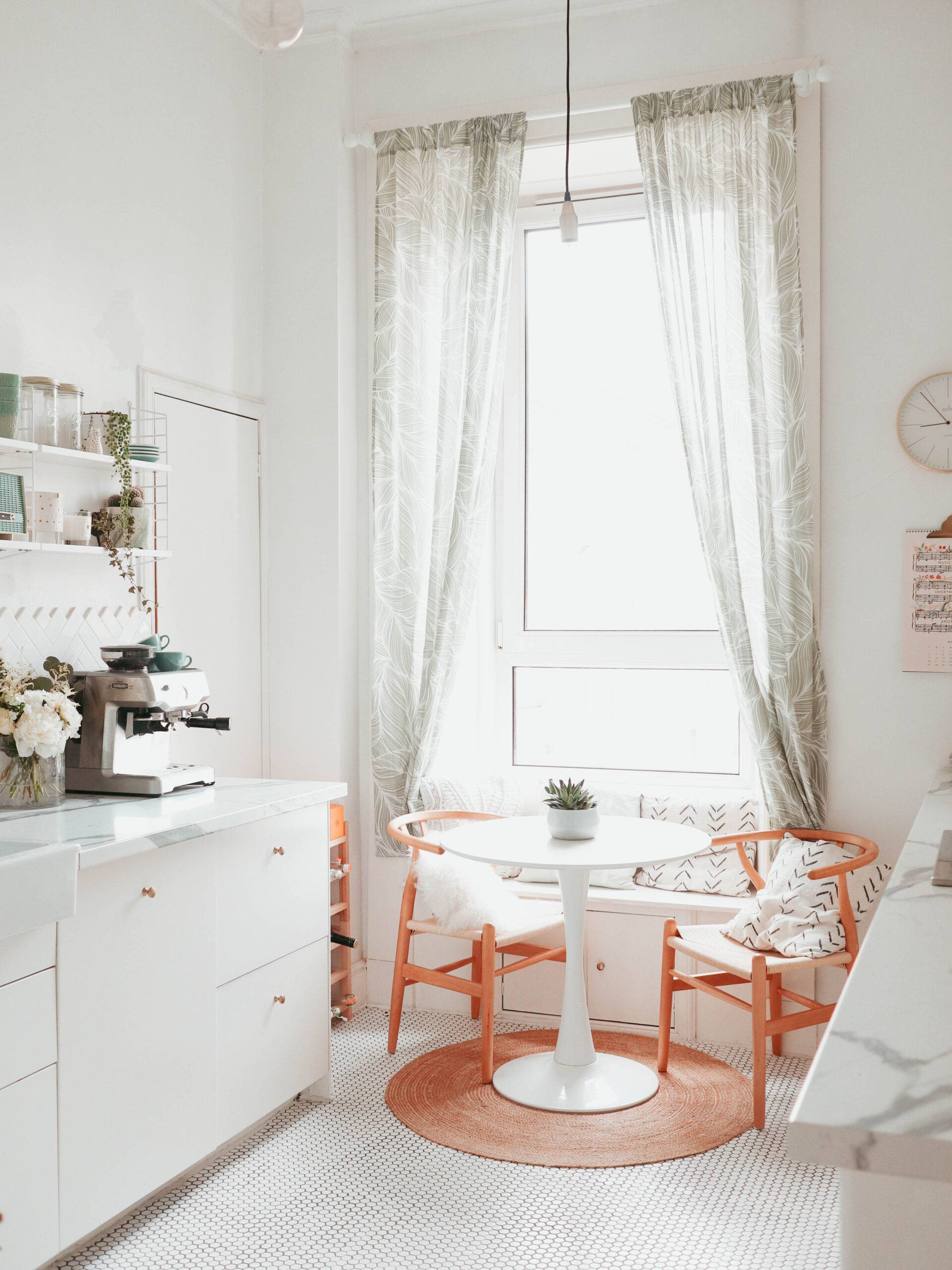 Update your kitchen accessories
Mismatched storage containers and scratched cutting boards can be an eyesore in your kitchen, so switching those visible accessories is a game-changing solution.
A new set of spice jars and ingredient canisters can be a significant update for your countertops.