While your first inclination may be to hide your jewelry, today's featured pieces will inspire you to put your necklaces, bracelets, earrings and rings on display! Sure, valuable jewels may be stored out of sight, but costume jewelry and more casual pieces can become the icing on the cake known as the jewelry stand! With so many amazing materials working their way into the design realm (hello marble, brass and copper!), it's no wonder they've also found their way into the world of jewelry storage and display. Below you will find 10 jewelry stands that maximize sculptural style, often at a very affordable price! Enjoy…
Metal Jewelry Stands from Urban Outfitters
Offering a wide array of modern jewelry stands in the $19-$39 range, Urban Outfitters is hard to beat! One of the most popular jewelry stands on the market today is the Umbra Tesora Jewelry Stand, which is crafted from concrete and metal. In fact, this jewelry stand is also available through West Elm and Anthropologie, two of the other brands featured in today's post!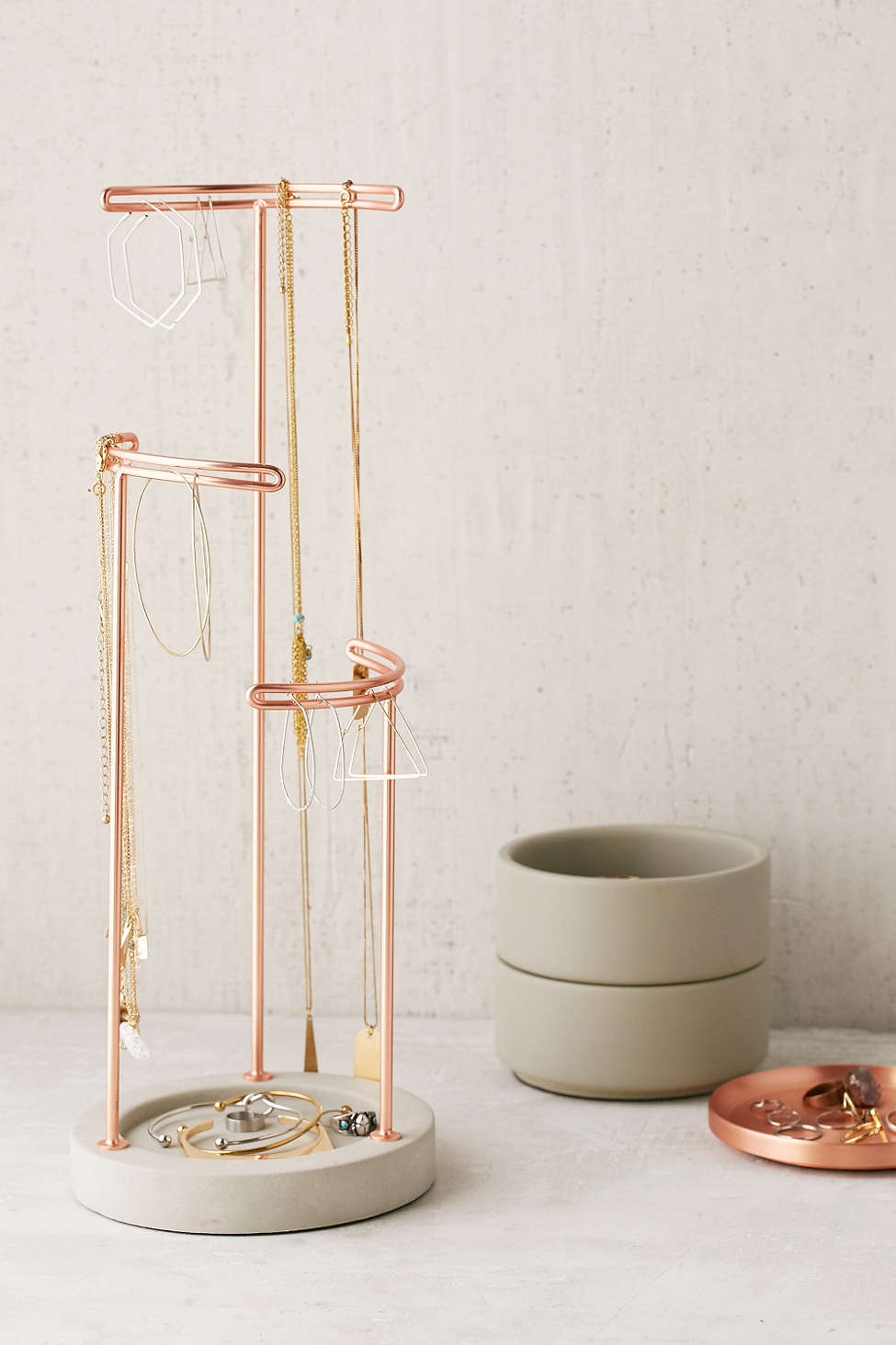 The Umbra Trinket Jewelry Stand adds even more horizontal storage space, this time with a brass tone rather than a copper one. Not to mention, the catch-all dish is ceramic instead of concrete. Similar look, different materials, and we're loving the variety!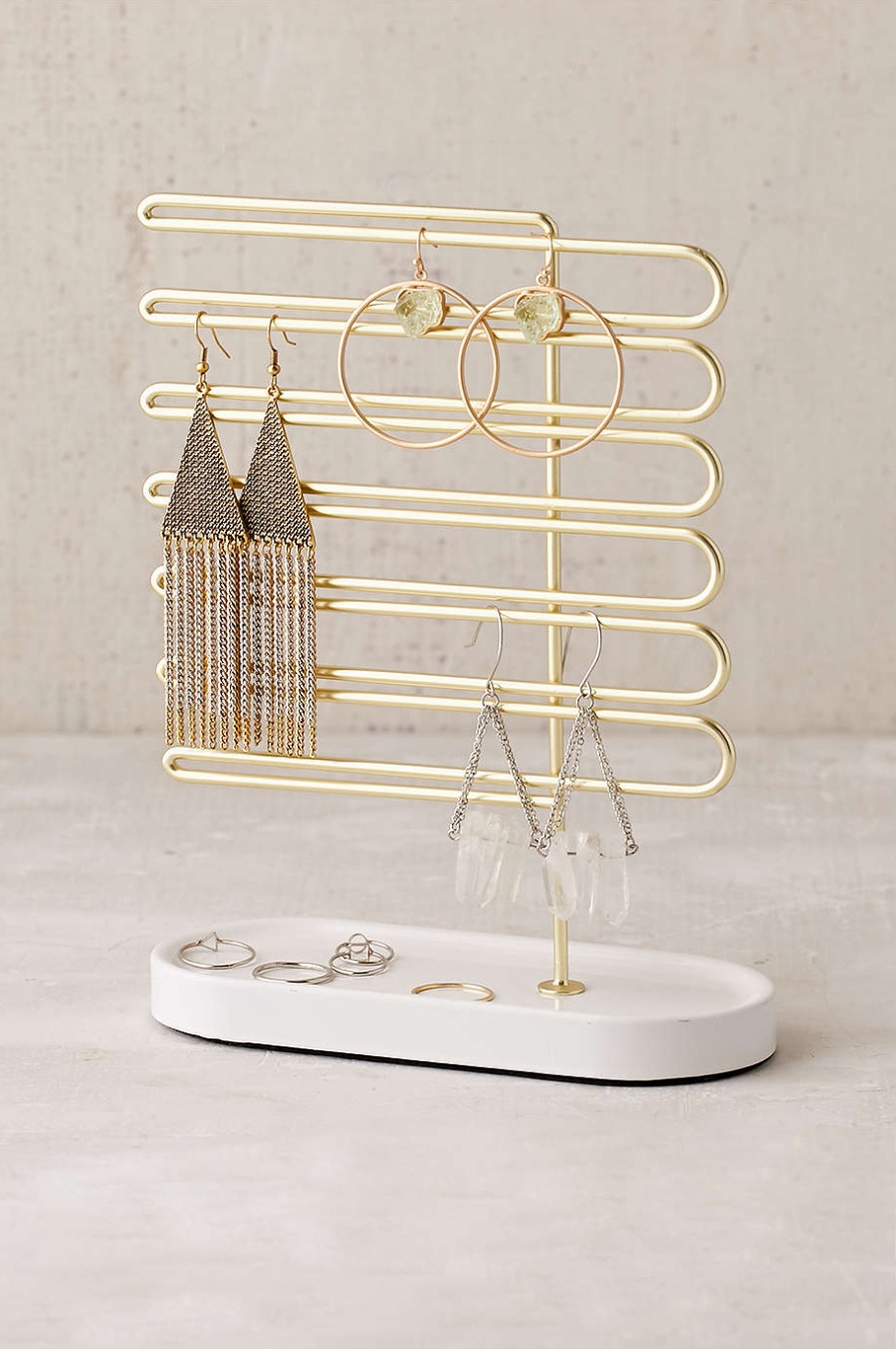 From curves to angles, we now spotlight Urban Outfitters' Magical Thinking Pyramid Jewelry Stand, which is a Boho chic find that celebrates the form of the pyramid. A tiered design means more space for storing items such as earrings and necklaces: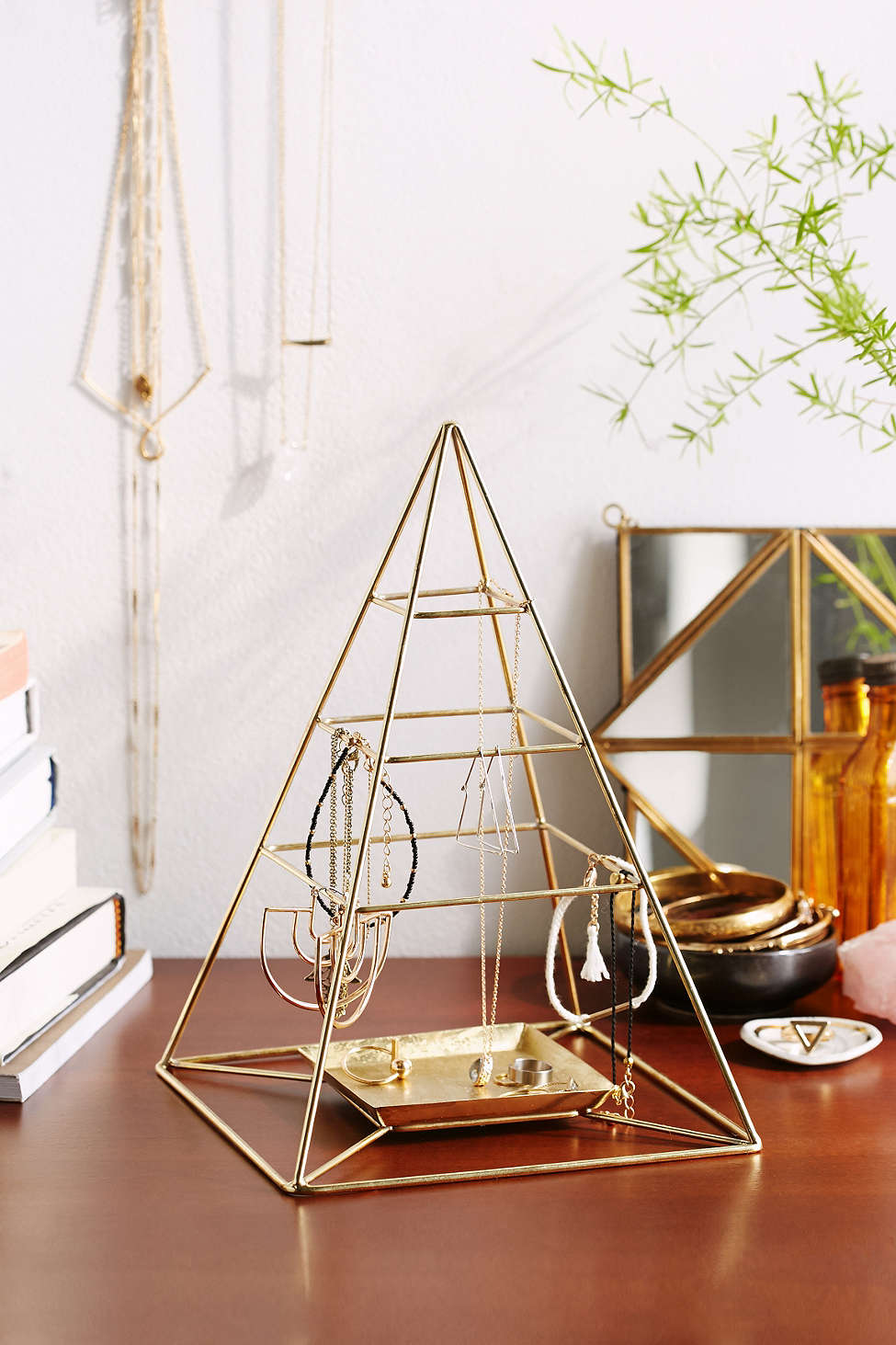 From Boho to Deco, this Plum & Bow Loire Jewelry Stand is a modern piece with a vintage look. As with all of the other stands featured above, this item includes a catch-all dish for the storage of rings and small adornments: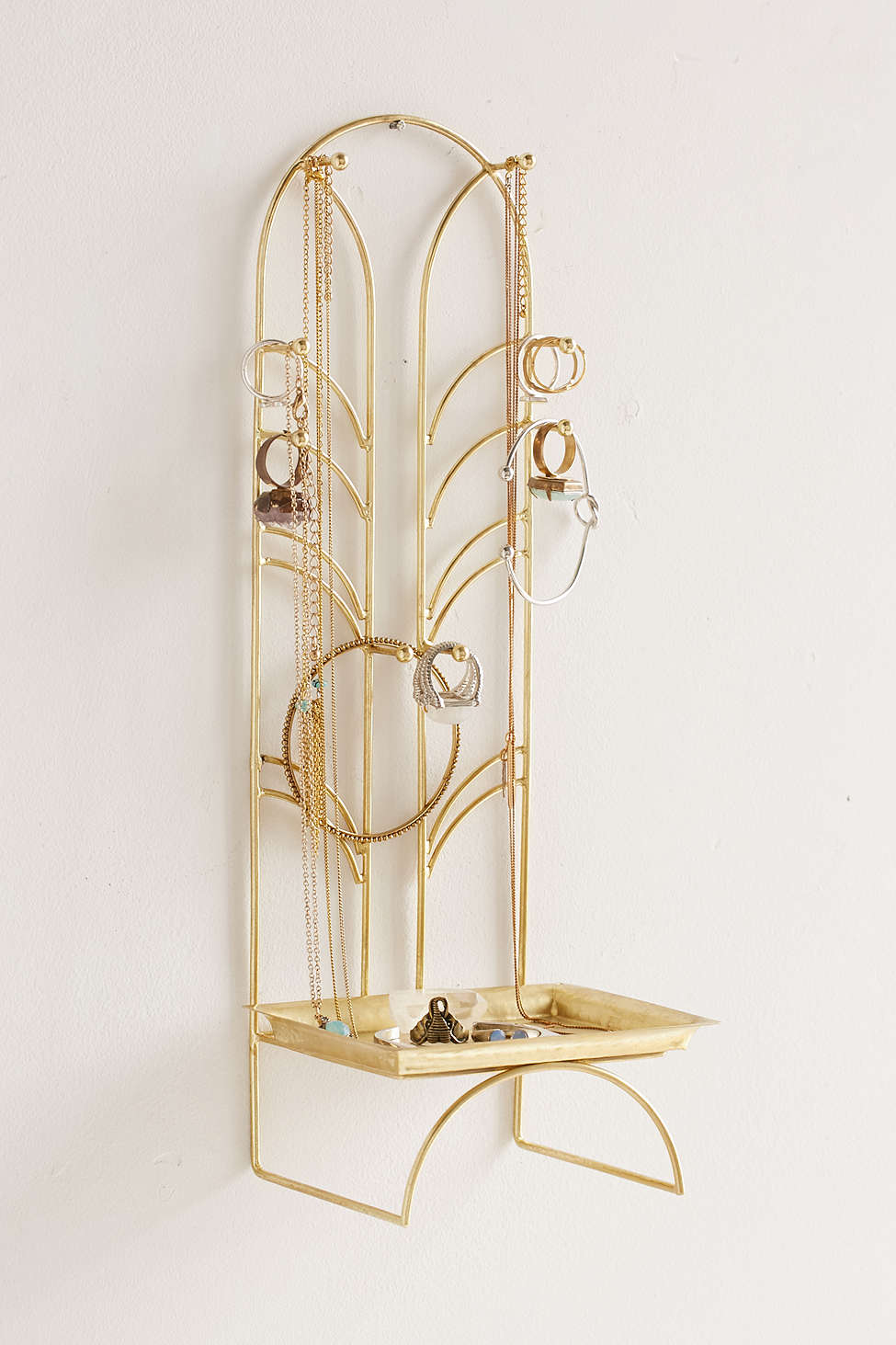 Sculptural Storage from West Elm
West Elm offers modern stylish metal jewelry storage and display options, including the Prisma Jewelry Tree. Crafted from steel with a matte brass finish, this piece includes short arms at the top for hanging necklaces, intersecting bars near the center for earrings and bracelets, and a built-in dish at the bottom for rings and other accessories.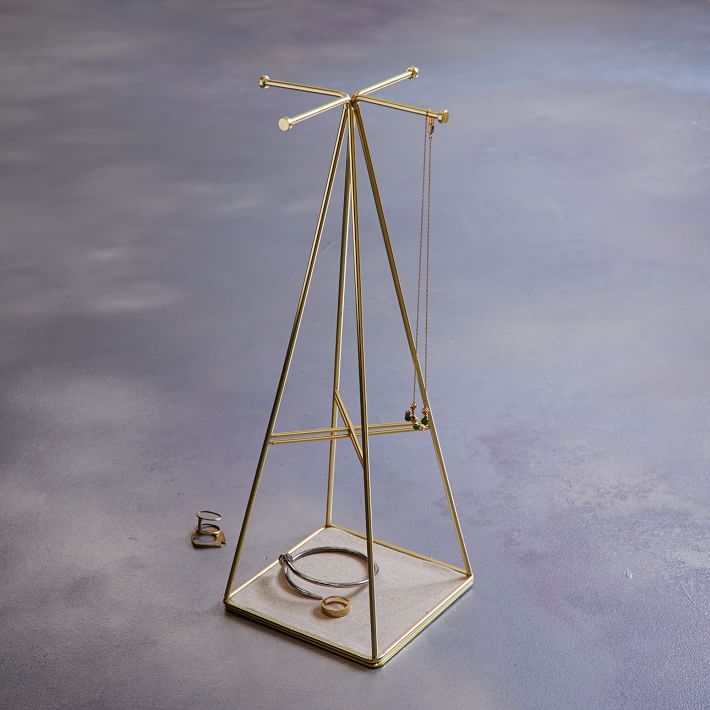 From gold-toned style to silver shine, the Manzanita Wall Jewelry Branch brings nature's forms indoors, combining jewelry storage with wall art. Perfect for bedrooms in need of a sculptural statement that doubles as a functional piece!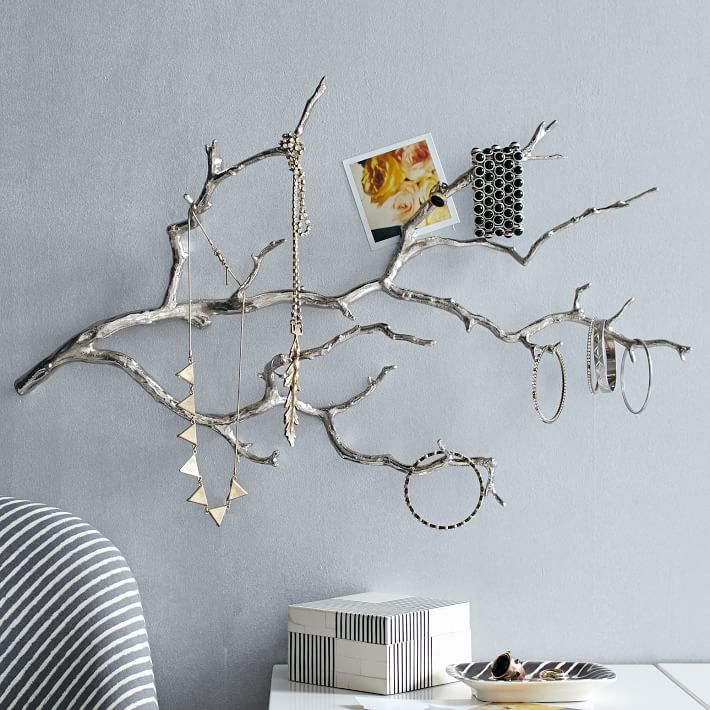 Modern Jewelry Display from Anthropologie
Anthropologie's catalog is filled with treasures, and the brand's jewelry display options are no exception. The Radial Jewelry Stand is a geo work of art in brass and marble. Angles take center stage, and five hooks provide ample storage space, along with a handy dish that gives the piece a mixed materials look.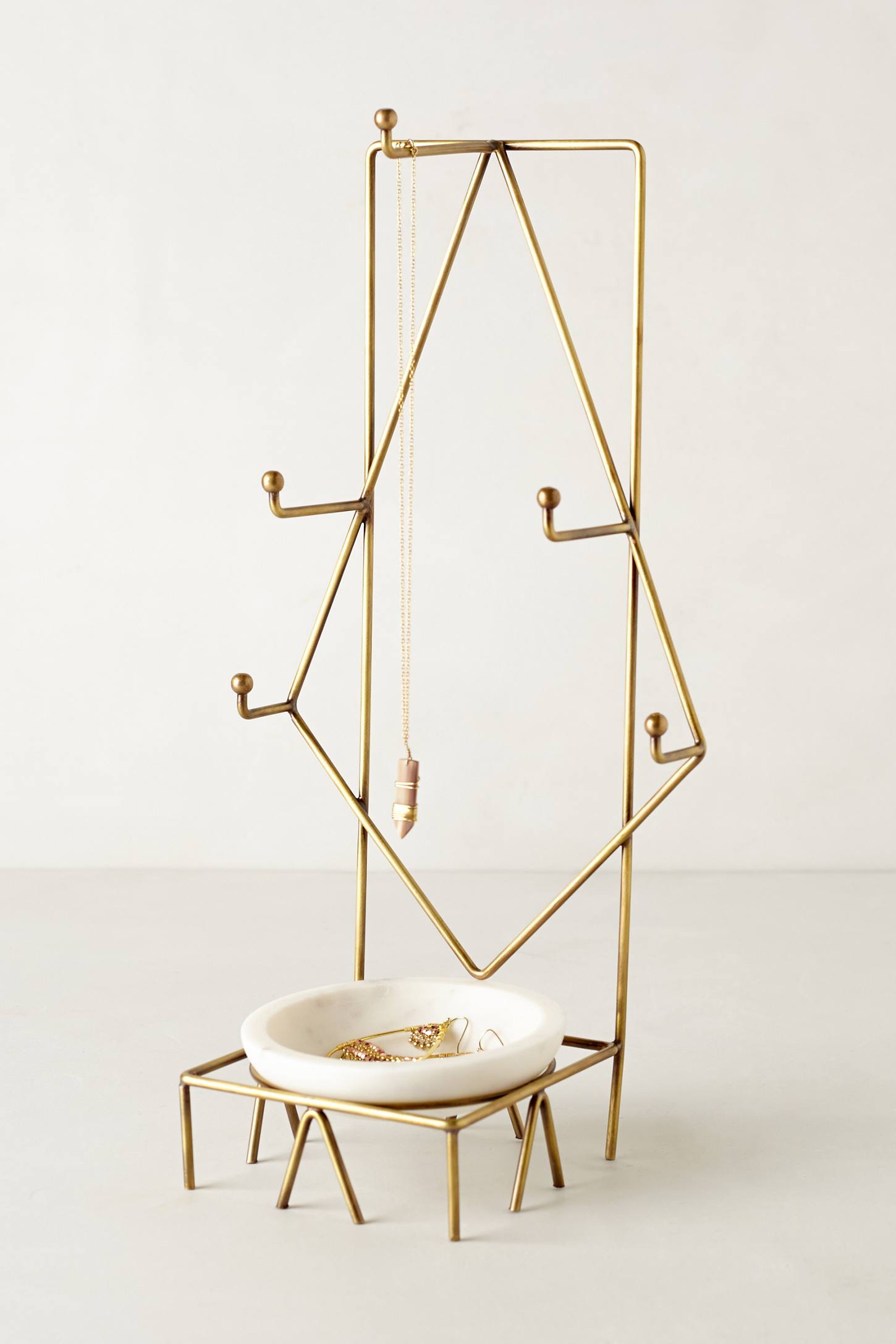 Need a little bit of extra space for rings? We've seen plenty of pyramids today, but now it's time to highlight another geo form: the cone. In fact, these Ceramic Ring Cones by BDB are handmade and hand-painted. Choose from three designs, or purchase all three for a grouping of cones in neutral tones: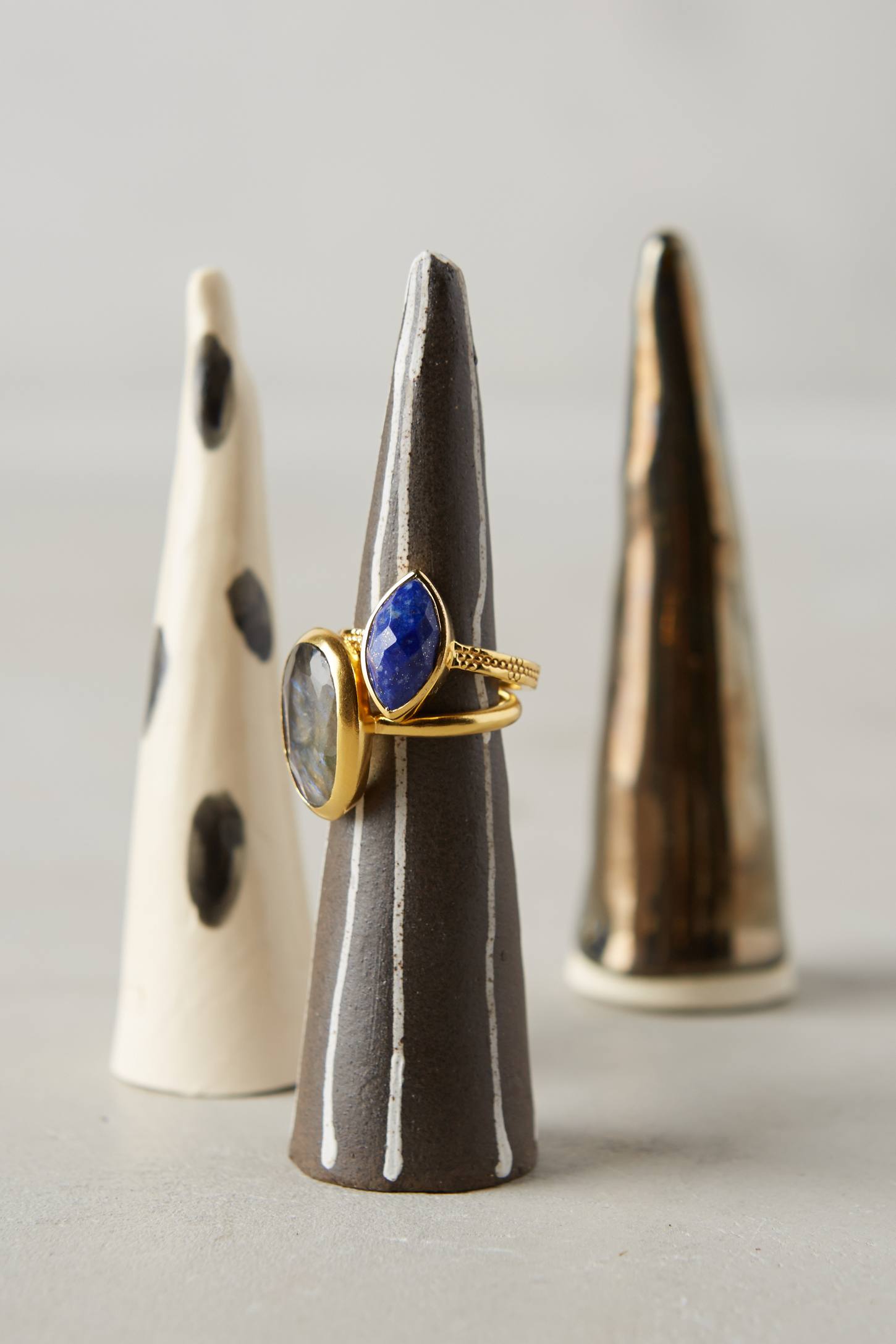 Brass Treaures
We end today's post with two chunky brass display options that are as unexpected as they are shiny! The Brass Hand Ring Holder from Jonathan Adler brings a hefty dose of cheeky glamour to the boudoir or powder room. And as you can see below, it's not just for rings!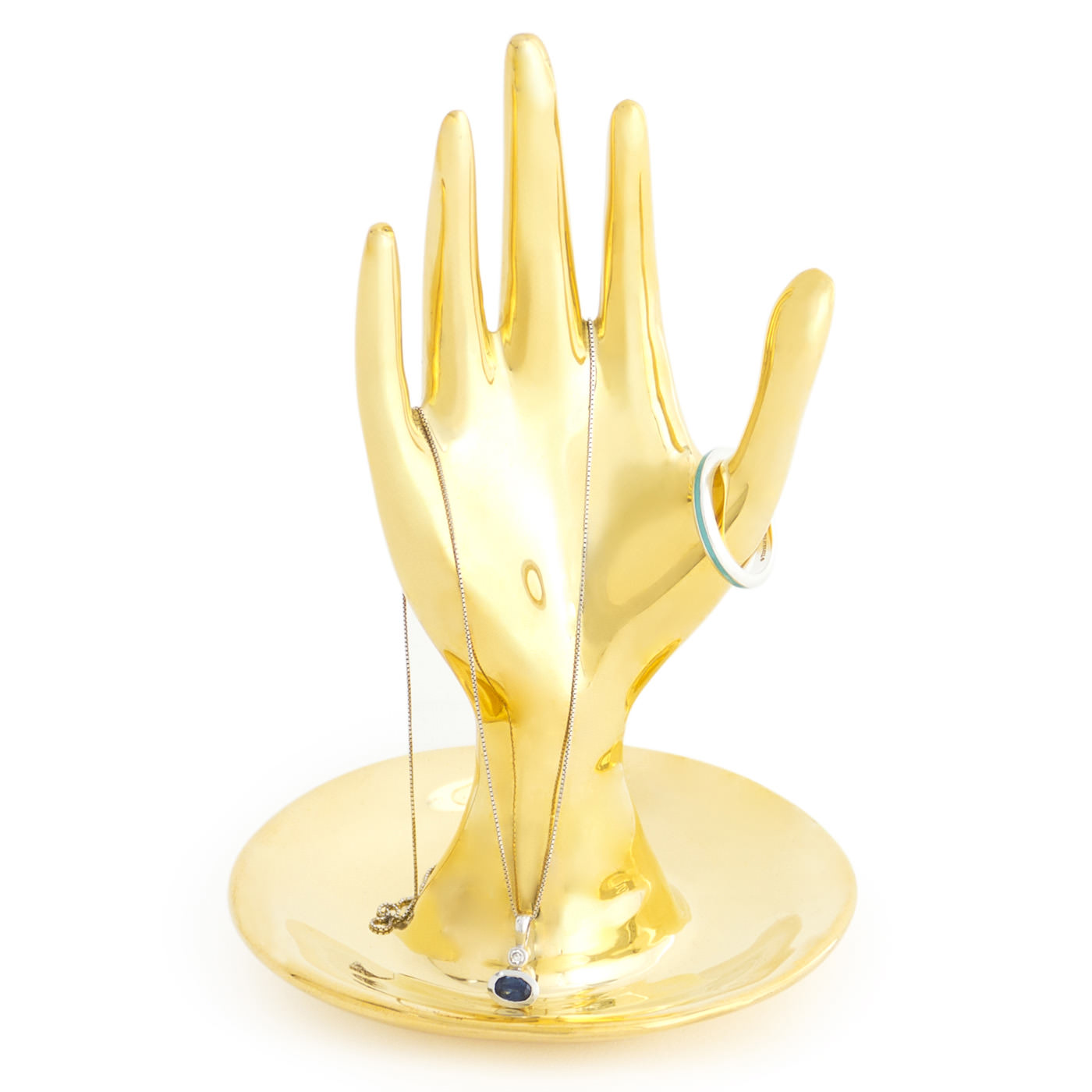 With a playful retro-modern form, the Jacks Brass Ring Holder from CB2 offers six prongs for ring storage. And if you discover that you have more than enough jewelry display space, you can always repurpose this piece as a sculpture for your coffee or console table!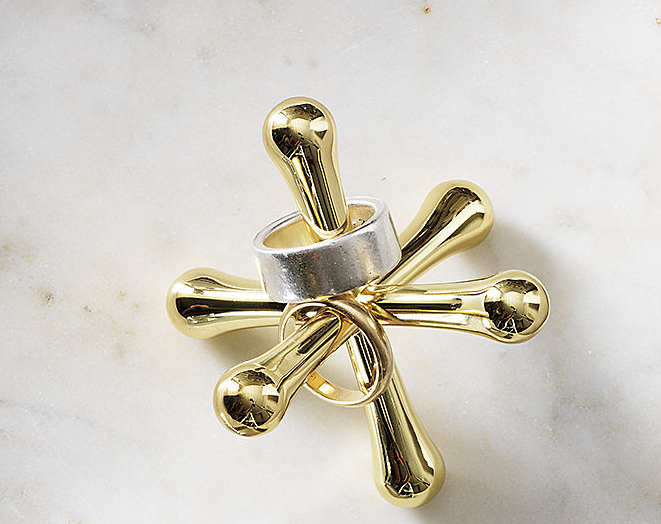 Will you be adding sculptural style to your home with a modern jewelry display piece?